Trending
M&S is now selling a Colin the Caterpillar frappé
The blended chocolate drink is now available to eat in or takeaway at M&S cafés across the UK.
Marks & Spencer is now selling a Colin the Caterpillar frappé, and it's set to be the most "Instagrammed drink of 2022".
It's fair to say that the supermarket retailer's iconic chocolate character cake has had a whirlwind couple of years, especially after being at the centre of the M&S vs Aldi "copycat" legal case that well and truly grabbed the attention of the nation back in 2021.
And now, he's been stuck in a blender.
After more than 30 years being the centrepiece at many a birthday party, Colin the Caterpillar is now taking on the world in frappé form, as part of M&S's new range of chilled summer drinks being sold in cafes nationwide.
According to M&S, this delicious blended chocolate combines everything we know and love about the beloved chocolate cake.
The blended chocolate frappé comes topped with chocolate whipped cream, a chocolate sauce drizzle, Colin sprinkles, finished with a Colin the Caterpillar chocolate face.
Read more: The M&S vs Aldi 'copycat' caterpillar cake war has finally been settled
Colin the Caterpillar frappés are now available to eat in or takeaway in any one of the 300+ M&S cafés across the UK, and it'll only set you back £3.50.
The chocolate drink is just one of a collection of new blended drinks that M&S has introduced to its cafe menu as the summer fast approaches, with the frappe being launched alongside M&S's new Minty Mango Smoothie (£3.25) – a vegan mango and mint frozen smoothie, blitzed with a refreshing helping of ice and fresh mint.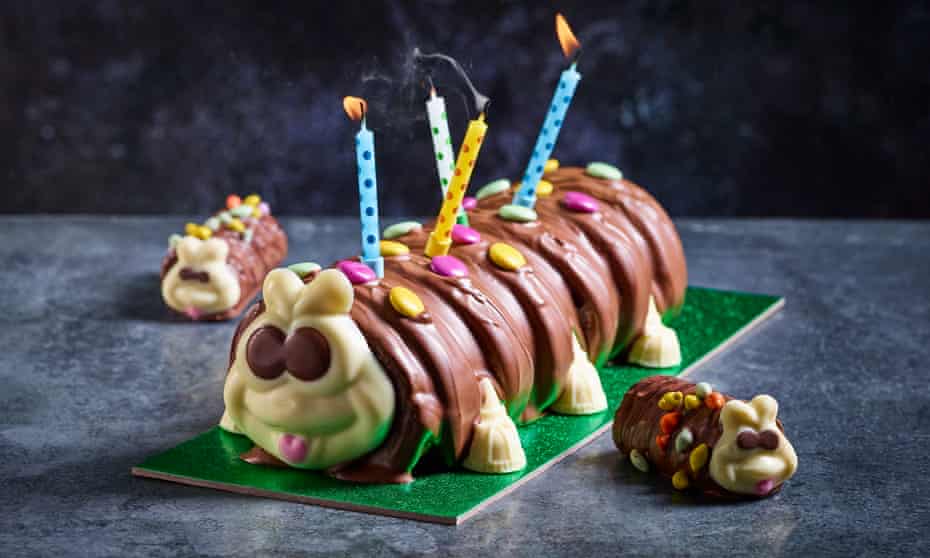 There's also a limited-edition Strawberry Shortbread Frappé (£3.50) to celebrate the Queen's Platinum Jubilee, which comes complete with whipped cream, strawberry drizzle, and strawberry coulis, all finished off with a miniature all-butter Scottish shortbread.
Claire Hodgson – Product Development Manager at M&S – said: "With M&S quality foods and drinks served fresh to customers every day, you really can't go wrong in the M&S café.
"This summer, I wanted to introduce some sensational drinks for our customers to get excited for, and plaster all over their Instagrams.
"Because they are just so good."
Featured Image – Marks & Spencer