Marks & Spencer is selling a hamper filled with a range of fresh meats and it's already gone down a treat with shoppers across the UK.
The M&S Meat Box is designed to help you "keep your freezer stocked for months ahead".
At a time when the country is seeing the value of stocking up and planning ahead more than ever before, this hamper – which can serve up to eight people – is being described as perfect way to feed the family.
According to the product description on the M&S website, the Meat Box contains a "butcher's choice of premium cuts, including succulent sirloin and fillet steaks for when you want to upgrade your midweek meal to staples like tender lean mincemeat, Aberdeen Angus burgers and lamb loins".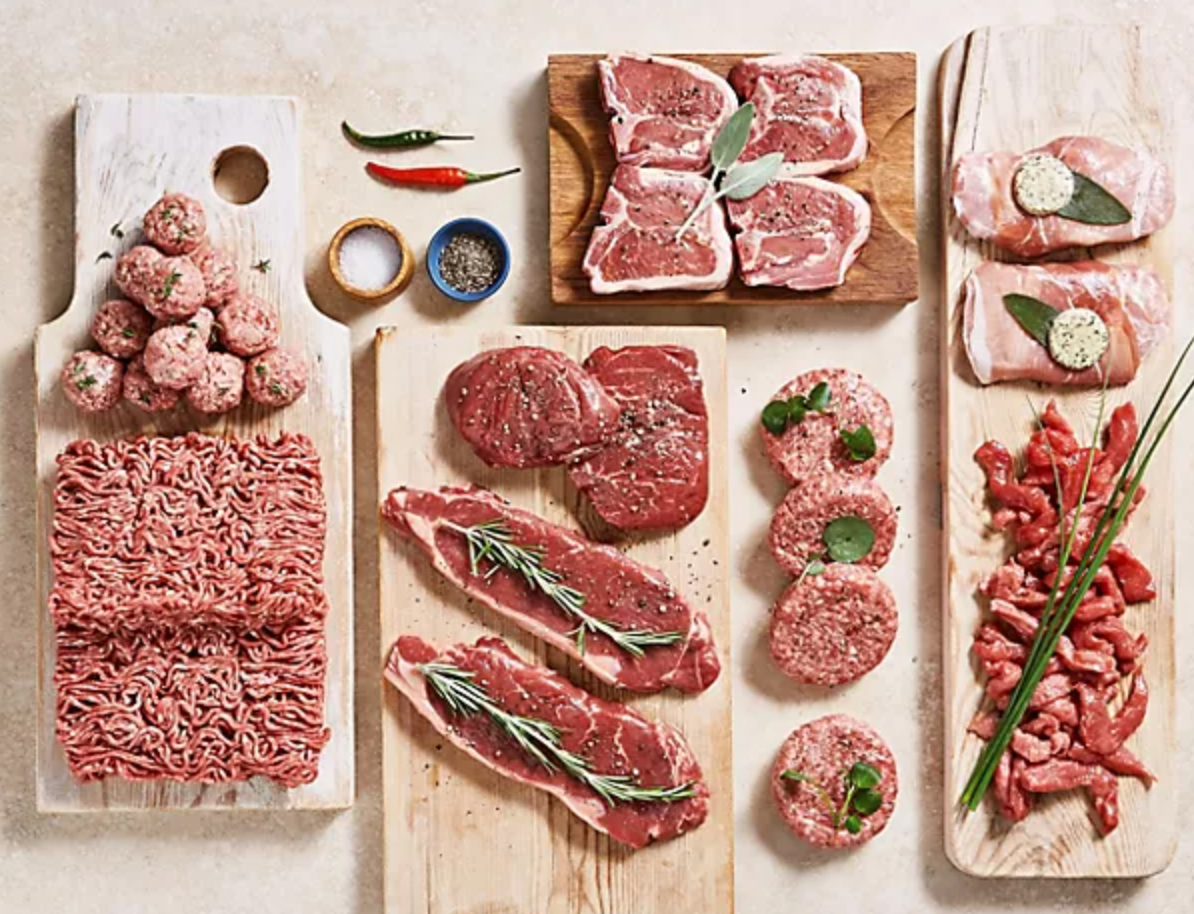 The M&S Meat Box contains:
2 x Sirloin Steak (381g)
2 x Fillet Steak (300g)
4 x Aberdeen Angus Burger (454g)
2 x Aberdeen Angus 12% Lean Mince (800g)
4 x Lamb Loin (360g)
12 x Rosé Veal Meatballs (300g)
1 x Beef Stirfry Strips (250g)
2 x Pork Saltimbocca (287g)
The Meat Box is the latest addition to the M&S food box range launched since lockdown – which also includes boxes of seasonal fruit and vegetables, recipe boxes and even takeaway boxes – and it's safe to say it has already gone down a treat with meat lovers.
277 customer reviews have set a rated average of 4.8 out of a possible 5-stars.
The M&S Meat Box is retailing at £40, is ready to collect in five days from ordering, and you can get your hands on it from the Marks & Spencer website here.
___
The COVID-19 pandemic may have taken its toll on industries of all shapes and sizes over these past few months, but supporting local/independent business has never been more important than it is right now.
Do your bit – support local.
The Manc is #BuzzingToBeBack – find out more about eats in Manchester here.