The creator of Peaky Blinders has revealed when the final season of the critically-acclaimed BBC drama series will hit screens.
Steven Knight revealed during a panel at the BFI London Film Festival that he is hoping for a Spring-time release for the sixth and final season of the popular show – which follows the exploits of the Shelby crime family, lead by celebrated Irish actor Cillian Murphy as Tommy Shelby, in the direct aftermath of the First World War.
It is expected to air sometime between March and May next year in 2022.
The news of the final season's air date comes after filming took place in Manchester city centre and in different locations across Greater Manchester earlier this year.
Most-notably back in February, the viaduct and arches around Castlefield took a pretty impressive step back in time and had undergone quite the transformation to pay resemblance to the show's setting of early-1900s Birmingham.
With several wooden scaffolds, market-style props, trader signs, sacks, barrels and the Shelby's famous 'The Garrison' all spotted by eagle-eyed fans, the area looked almost unrecognisable to those who know our city centre, but extremely familiar for viewers of the cult-favourite BBC drama series.
Cast members from show had also been spotted outside The Plaza in Stockport and on Formby Beach earlier in the same month.
The show's producers also put out a casting call for extras in Manchester earlier this year.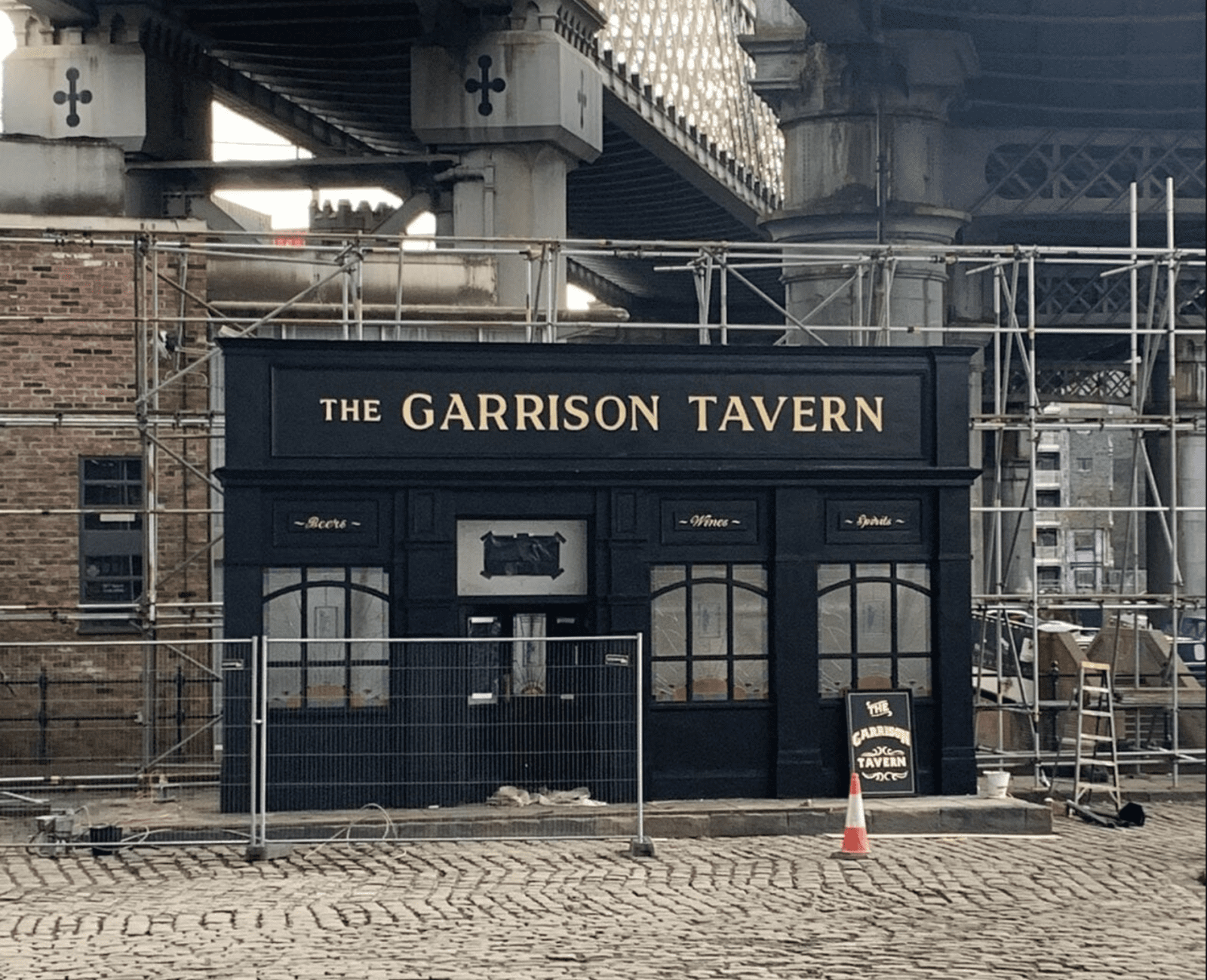 Talk at the BFI London Film Festival panel wasn't only focused on the final season of the show either, as Steven Knight also discussed the production of the highly-anticipated Peaky Blinders feature film, according to Variety.
Knight explained: "I am going to write the feature which will be set in and shot in Birmingham, and that will probably be the sort of the end of the road for Peaky Blinders as we know it."
Knight said production for the feature will begin some time in 2023.
Featured Image – BBC