Trending
Viral tweet shows the dramatic change in Salford – and not everyone is happy about it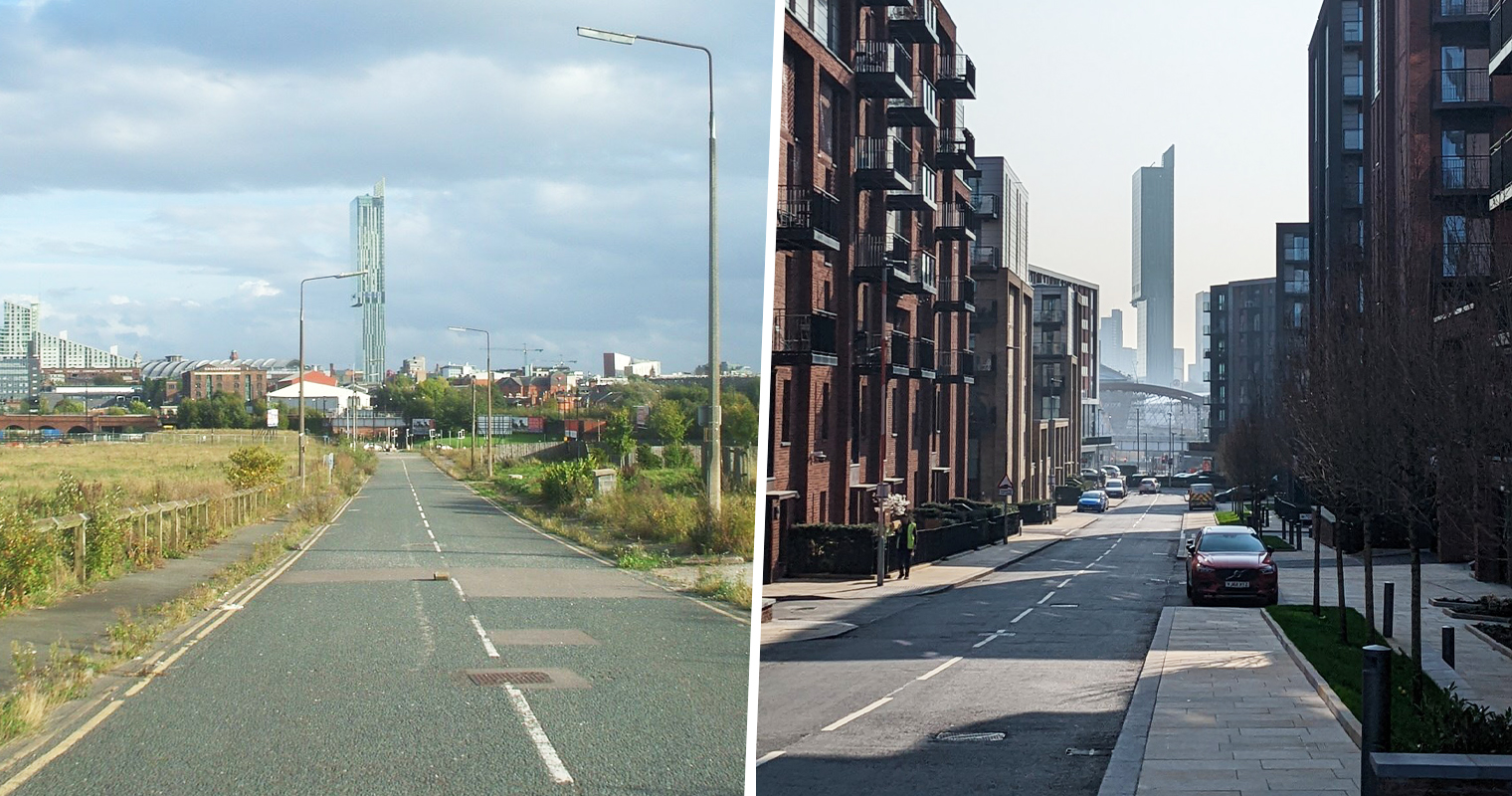 A viral tweet showing the rapid development of Salford has sparked a fierce debate this week.
A pair of images posted side-by-side shows how many buildings have sprung up where there was once only fields.
The pictures were both taken around the Middlewood Locks development, with Beetham Tower looming in the background.
But while the Manchester landmark is surrounded by other buildings in 2022, back in 2008 it was alone on the skyline.
In the last decade, blocks of residential apartments have sprung up in this part of Salford.
The tweet has even made its way onto the viral Archbishop of Banterbury page.
Many have said it's encouraging to see so much investment into the region, while others are lamenting the loss of the open space that was here before.
One person said: "I prefer the picture on the right. This was rough, but a much needed bit of green between the concrete jungles if White City and Salford Quays. Now lost, again. Salford needs houses, but dilapidated estates can be refreshed. Or what, tarmac Chat Moss next?"
Another commented: "One a barren urban landscape, the other with space and wildlife. Which is better?", to which the original poster asked: "Where do you suppose people live then?"
Someone else wrote: "I'm from the Salford on the right. I've just moved back to a neighbourhood just outside Salford because us locals have been priced out of the Salford on the left. I love this city and the growth and investment has both its upsides and downsides, but gentrification means the locals and poorest in the community will always suffer most."
Read more: The Manchester restaurant with a menu dedicated entirely to cheese
One person echoed the sentiments of many, that green space should be prioritised in the city, writing: "The picture on the right is much more appealing. Open space, bright, green land. Planning of buildings and space utilisation must be better than this."
One user added: "Whilst the investment in the city is awesome and provides people with places to live, there is a part of me that will miss these post industrial landscapes as they continue to disappear."
What do you think? Welcome new housing or the sad loss of green space?
Featured image: Twitter, @HarryHamishGray