The Guides
A Manc's guide to: Deansgate and Castlefield, where luxury skyscrapers meet ancient history
Roman ruins, million-pound penthouses, dive bars and fancy restaurants. It's all going on.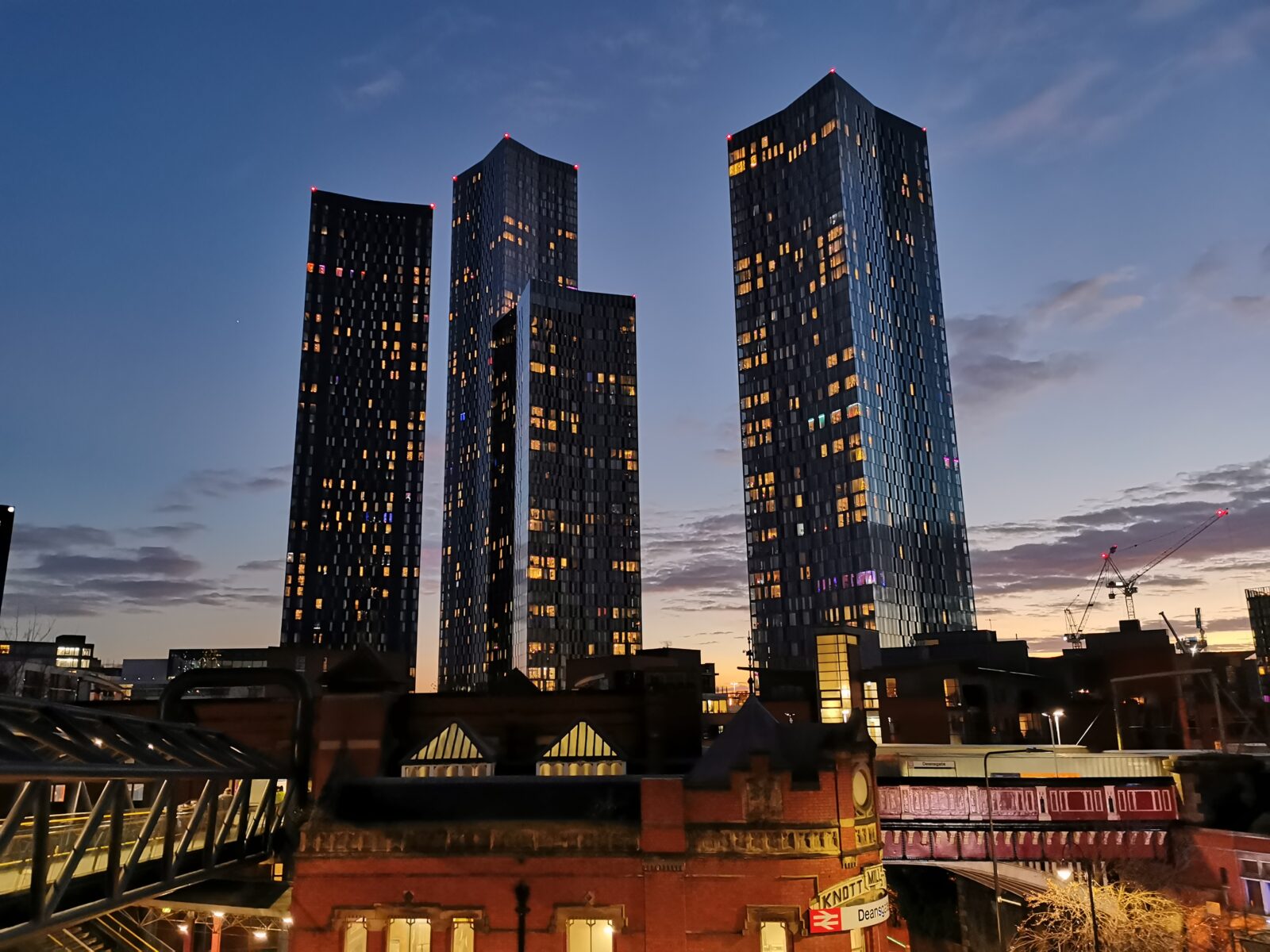 There aren't many places in Greater Manchester that sum up the city's rapid growth quite like Deansgate and Castlefield.
The southern side of the city centre is simultaneously home to our oldest relics as well as our newest developments, with ancient Roman forts rubbing shoulders with our tallest, most luxurious buildings.
It's faced rapid redevelopment over the years, leading to some incredible new cultural institutions, restaurants and bars, and residential developments.
From strolls along the cobbled canals to nights out with 20p chicken wings to high-brow theatre to phenomenal meals, there's a lot going on here.
Here's our guide to Deansgate and Castlefield, a vibrant corner of Manchester city centre.
Food and drink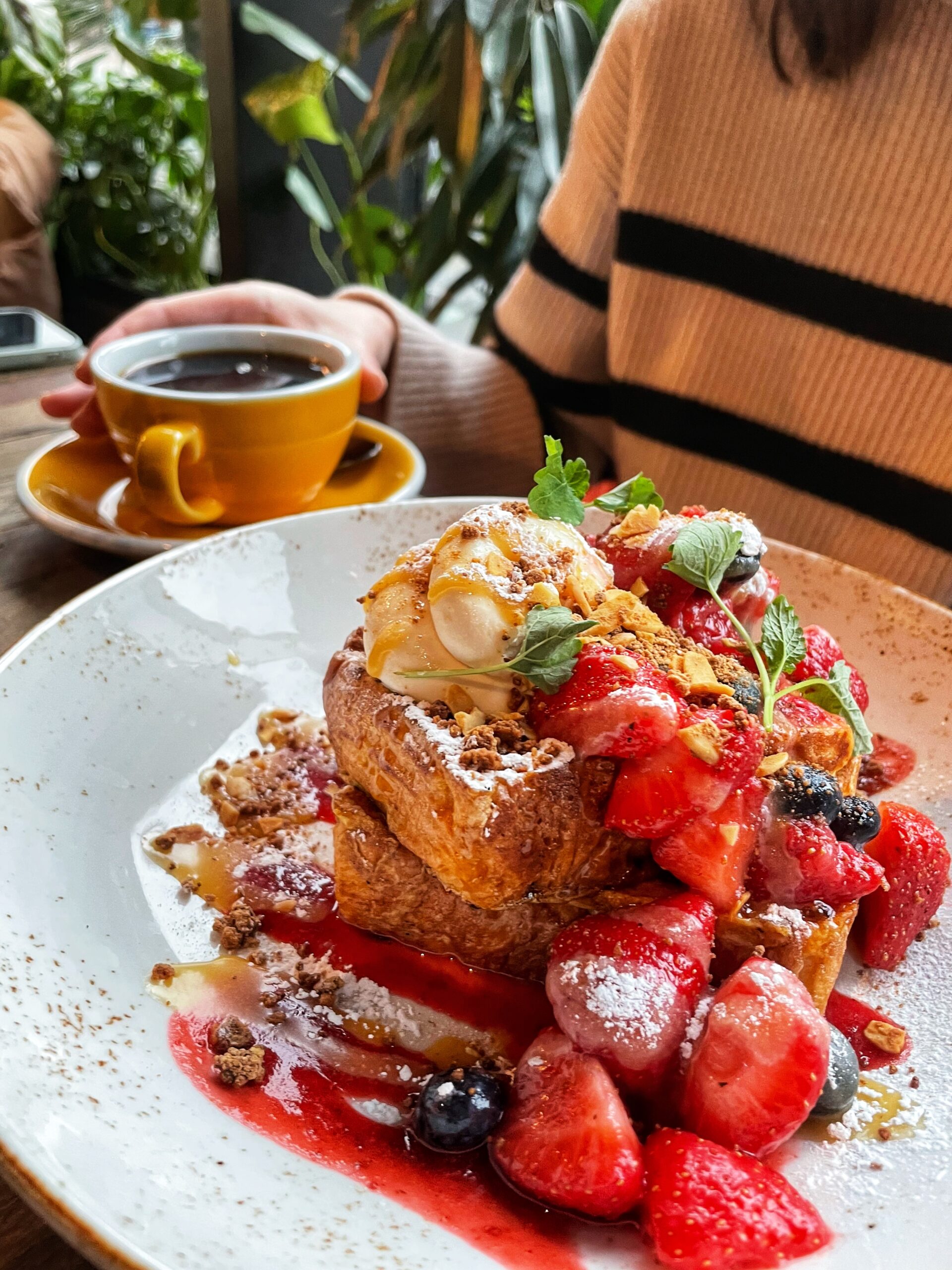 The Wharf Pub – This purpose-built Castlefield pub offers an oasis in the heart of the city centre. A hop, skip and a jump from the bustle of Deansgate, head down for proper ales, a great gin selection and some of the finest roasts in the city.
Hawksmoor – Not just home to one of the best steakhouses in the city, Hawksmoor also boasts an amazing New York-inspired cocktail bar serving its own food menu alongside perfect martinis, gimlets, mudslides and more.
Federal Cafe Bar – This antipodean coffee shop is known for serving some of the best brunch dishes in the city and regularly has a queue out of the door. It also has a no laptop rule, so be warned – this is not the place to turn up to do a spot of work. Dine and dash only.
Platzki – This brilliant Polish eatery serves an ever-changing menu of authentic dishes ranging from traditional breakfasts to handmade dumplings, pork neck and meatballs.
Read more: Inside Platzki, the city-centre Polish restaurant with an ever-evolving menu
Siam Smiles – For seriously good Thai food, look no further than Siam Smiles. Having first begun life as a little cafe inside a Chinatown supermarket, it now sits up on Deansgate Mews serving popular dishes like stir-fried chicken Pad Ka Paow and KuiiTiwe Moo Nam Tok. Trust us, you can't go wrong here.
City Road Inn – This charming turreted boozer sits at the end of Deansgate Locks and dates back to 1898. Whilst it looks big from the outside, in fact, there are just two rooms inside and the decor is rustic throughout, with bare wooden beams, and large murals on the walls.
Katsouri's Deli – A lunchtime go-to for any office workers within a mile radius of Deansgate, Katsouri's Deli can be relied on for delicious ciabatta sandwiches, a hot carvery, paella, breakfast and more. It also has a great sandwich bar and deli counter, just to make your decision even harder.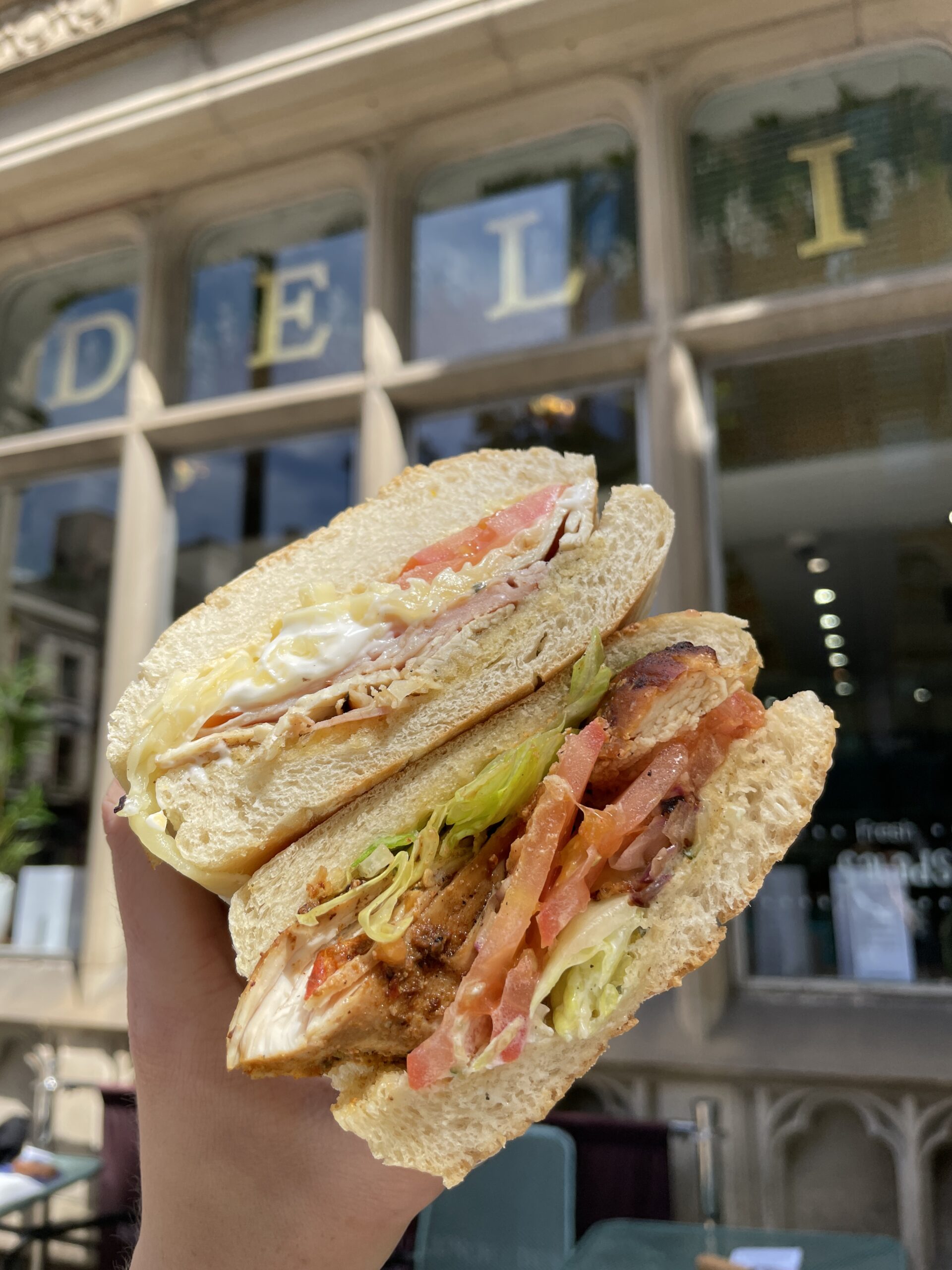 El Rincon De Rafa – This backstreet tapas bar can be found just off the beaten path of Deansgate serving popular Spanish plates like boquerones, chorizo in red wine, patatas bravas, deep-fried olives and more. Tucked underground, it has a rustic charm all of its own.
Rosa's Thai Cafe – This bright and airy Thai cafe is part of a chain that first began life in London's bustling Spitalfields district. Opened in Manchester in 2020, dig into a host of flavourful dishes served on colourful plates in a welcoming, stylish space.
Go Falafel – Another great lunchtime spot, Go Falafel basically just serves falafels – as the name suggests. Enjoy yours in a wrap with optional hummus, pickled cabbage, tahini, chilli oil and salad, or on top of a salad bowl. It makes its own juices too, also delicious in their own right.
Gaucho – Whilst Hawksmoor is the undisputed king of dry-aged steaks, if you prefer yours wet-aged then Argentinian steakhouse Gaucho is the place to be. So soft you can cut through it with a butter knife, it also has its own vineyards and offers some unparalleled wines.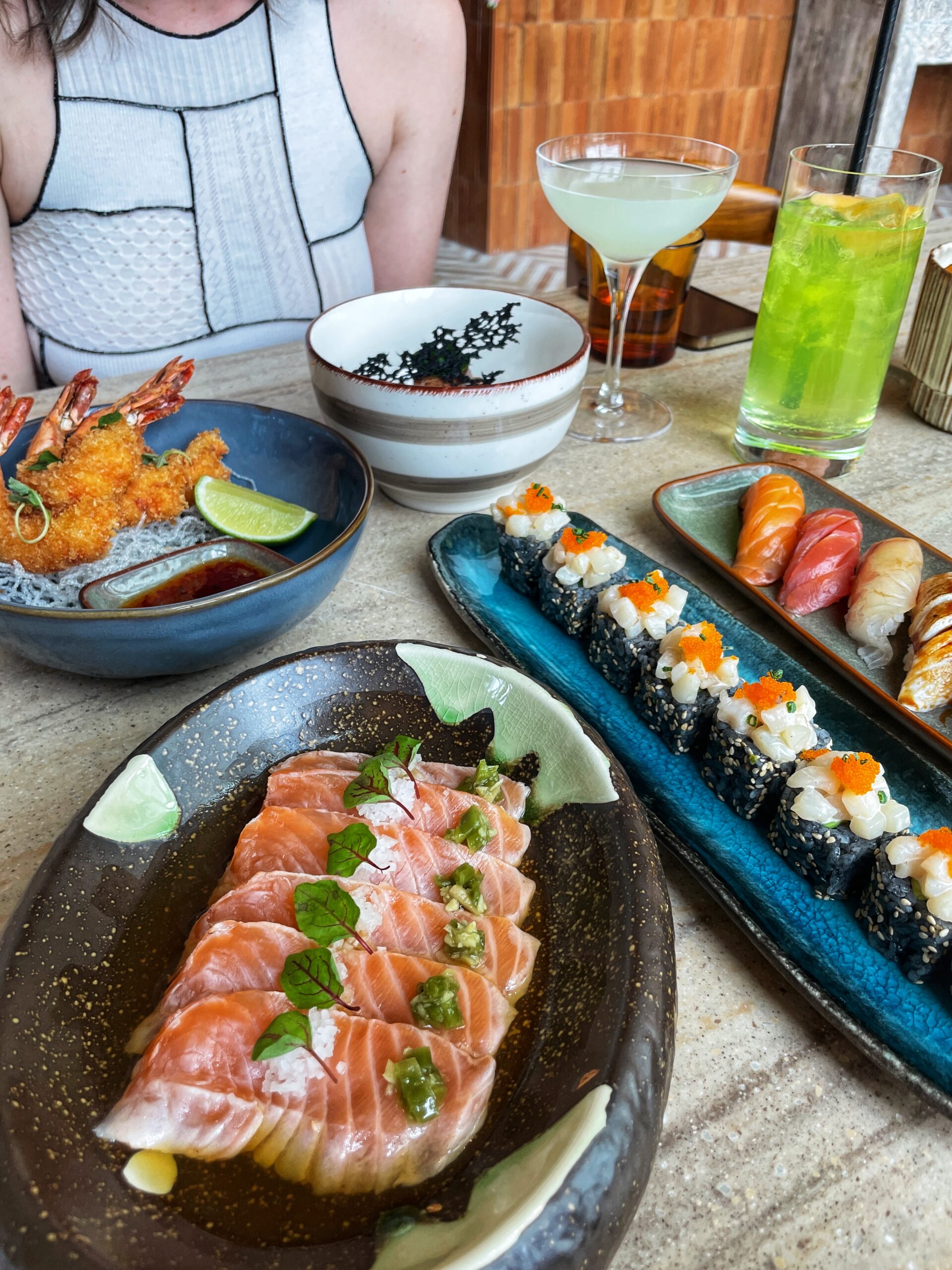 Deansgate Square – A new development of glass towers sitting on the edge of Deansgate and Castlefield, here you'll find a collection of swanky spots to eat and drink, including sushi restaurant Kitten, Southern Italian eatery and deli Salvi's and high-end cocktail bar Atomeca.
Jimmy's Killer Prawns – Bringing trap kitchen-style dining to Castlefield, if you're a fan of shellfish then you need to give Jimmy's Killer Prawns a visit. Think a mountain of fifty grilled and marinated prawns, seafood platters of king crab, fish, calamari, rice and chips, and so much more. We're obsessed.
Dimitri's – A fixture in Manchester for over thirty years, this family-run Greek restaurant serves up all the classics: from mains like moussaka and stifado to grilled halloumi, vine leaves and minted lamb kebabs. If you like a bit of traditional Greek food, it's definitely one for the list.
Don Marco – A charming old-school Italian restaurant in the very best sense, Don Marco also boasts a gorgeous outdoor terrace that makes it a wonderful spot for al fresco dining.
Sapporo Tepanyaki – Offering diners a bit of theatre with their dinner, meals are cooked in the traditional tepanyaki style – over a hot grill in the centre of your table, with plenty of fire thrown in for good measure.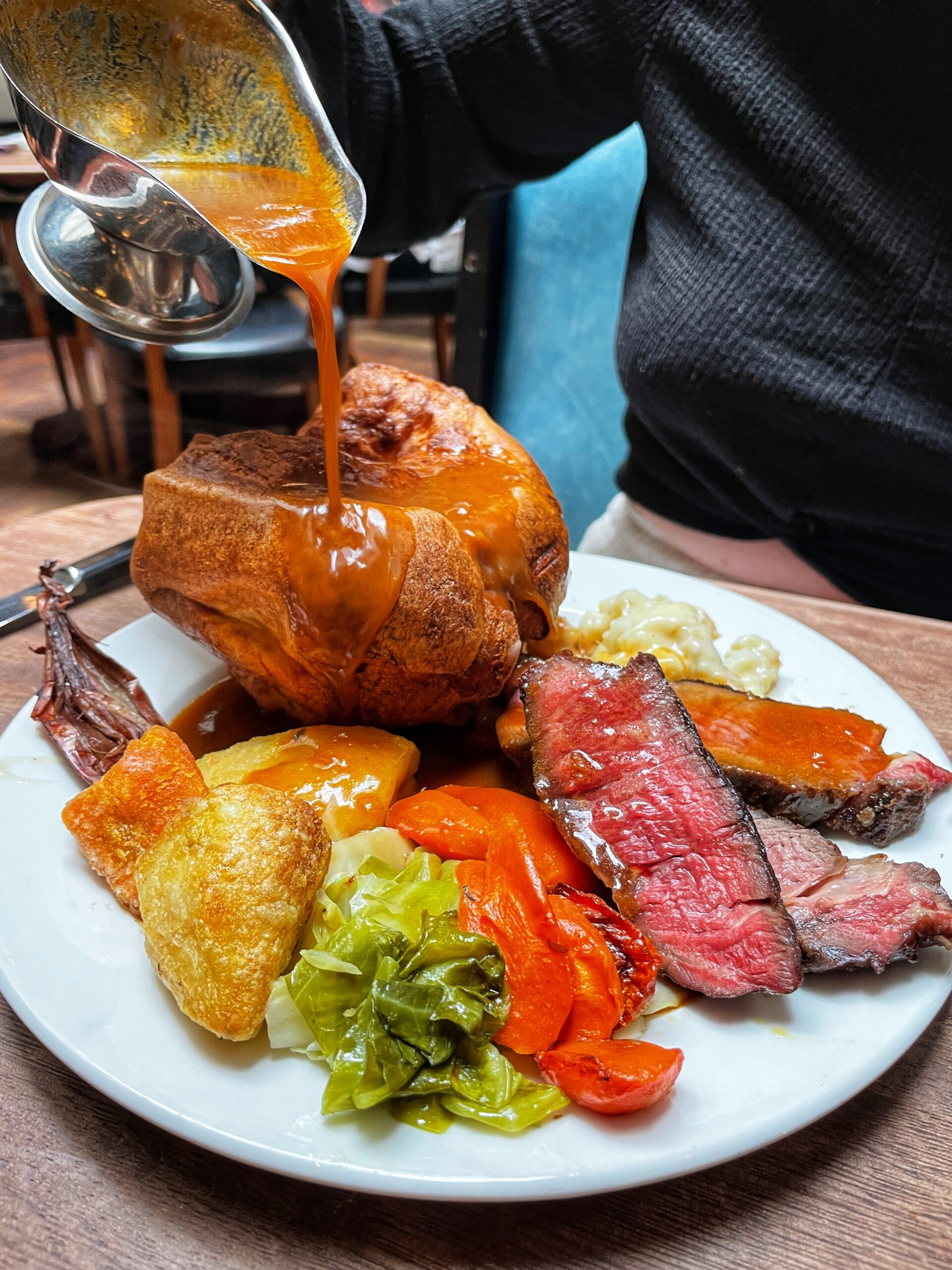 The Oxnoble – A snug Castlefield pub just a stone's throw from the Science and Industry Museum, it was first established in 1804 and pub derives its name from a Georgian variety of potato. A great place to watch the football, it also has bedrooms upstairs for those looking for a place to crash at the end of the night.
The Fish Hut – For lovers of fish and chips, The Fish Hut is definitely one to visit. Serving all the classics (think good fried fish, fish & chips and battered sausages) it's pretty much always busy – a testament to its quality.
The Banyan Tree – This independent familyrun neighbourhood restaurant and bar offers an all-day menu and funky settings with booth seats and contemporary decor.
Dukes 92 – Set in a former stable block, this grill restaurant and bar is a go-to in the summer for drinks thanks to its suntrap balcony and outdoor terrace.
Albert's Shed – Housed on the site of a former tool shed, this modern bar and restaurant boasts a huge canopied glass terrace overlooking the water in Castlefield. It is a popular spot for drinks in the summer.
Evuna – This Spanish wine bar and tapas restaurant has a cosy feel with high tables, low lighting and exposed bricks, and is known for its speciality salt-baked sea bass.
Nightlife and hotels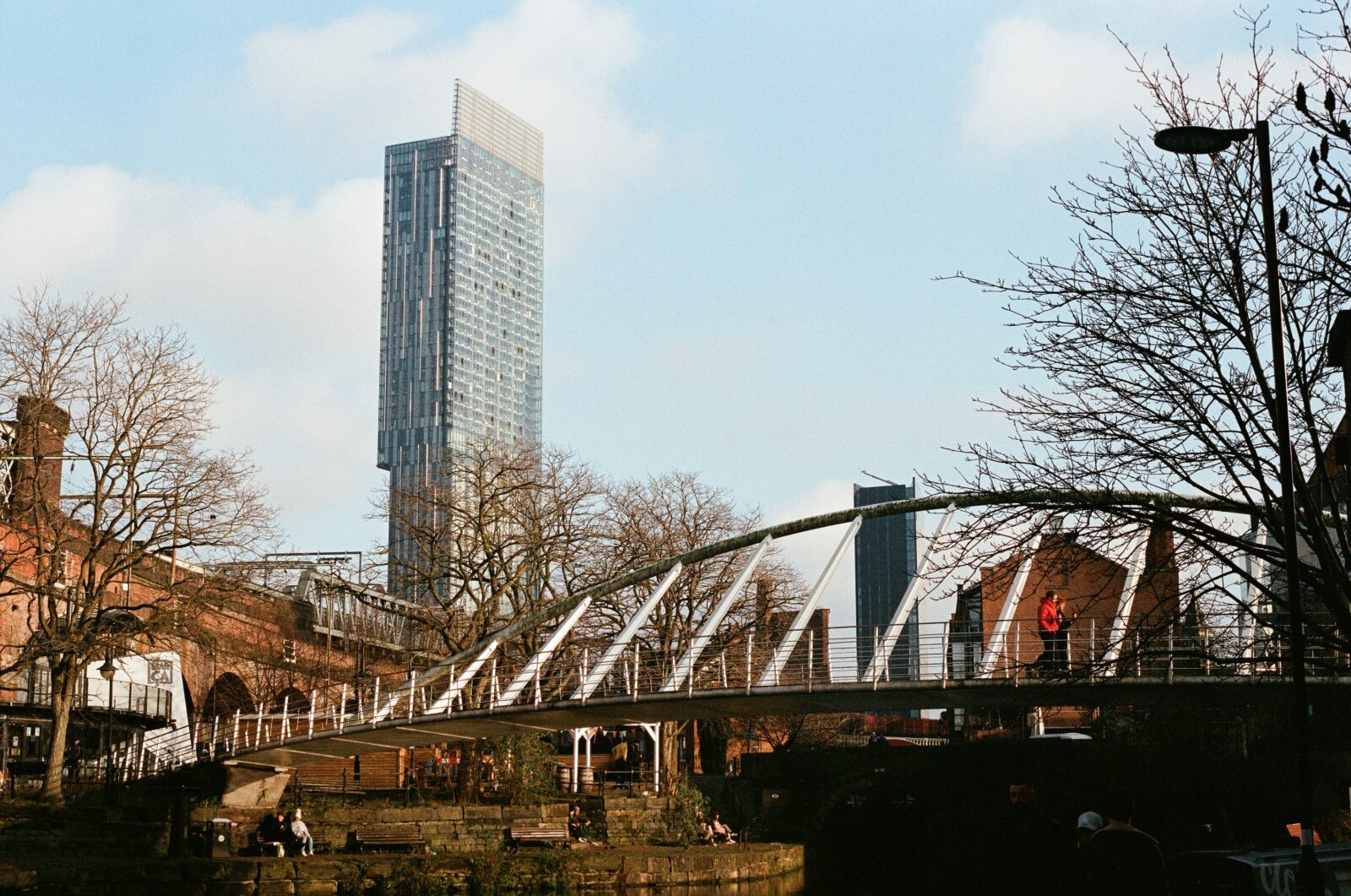 Of course, when many people think of Deansgate their minds will conjur up one image in particular – that of Beetham Tower looming over the city.
The iconic skyscraper is home to the 23-story Hilton Manchester Hotel, with floor-to-ceiling windows, and a health centre with a pool and sauna.
There's also the newer Innside by Melia on First Street, and just a stone's throw away is the legendary Midland Hotel, one of Manchester's finest pieces of architecture and accommodation offerings.
When it comes to nightlife, there is of course the strip of canal-side bars along Deansgate Locks, where the likes of Lola Lo, Revolution and El Diablo serve up cheap drinks and party vibes until dawn.
For a more rough-and-ready night out, head to Bunny Jackson's, a lively dive bar specialising in American whiskies, beers, and 20p chicken wings.
It's got such a reputation that even global rising star Olivia Rodrigo popped down after her gig in Manchester and hopped up on stage to sing with the house band.
Newly-reopened is The Deansgate, an iconic pub (especially at this time of year when it's draped in festive fairy lights) that many feared had shut for good during lockdown.
But lo, it's back open now, with bars and cosy snugs spreading across three floors, plus TWO rooftop terraces, and a programme of events to come.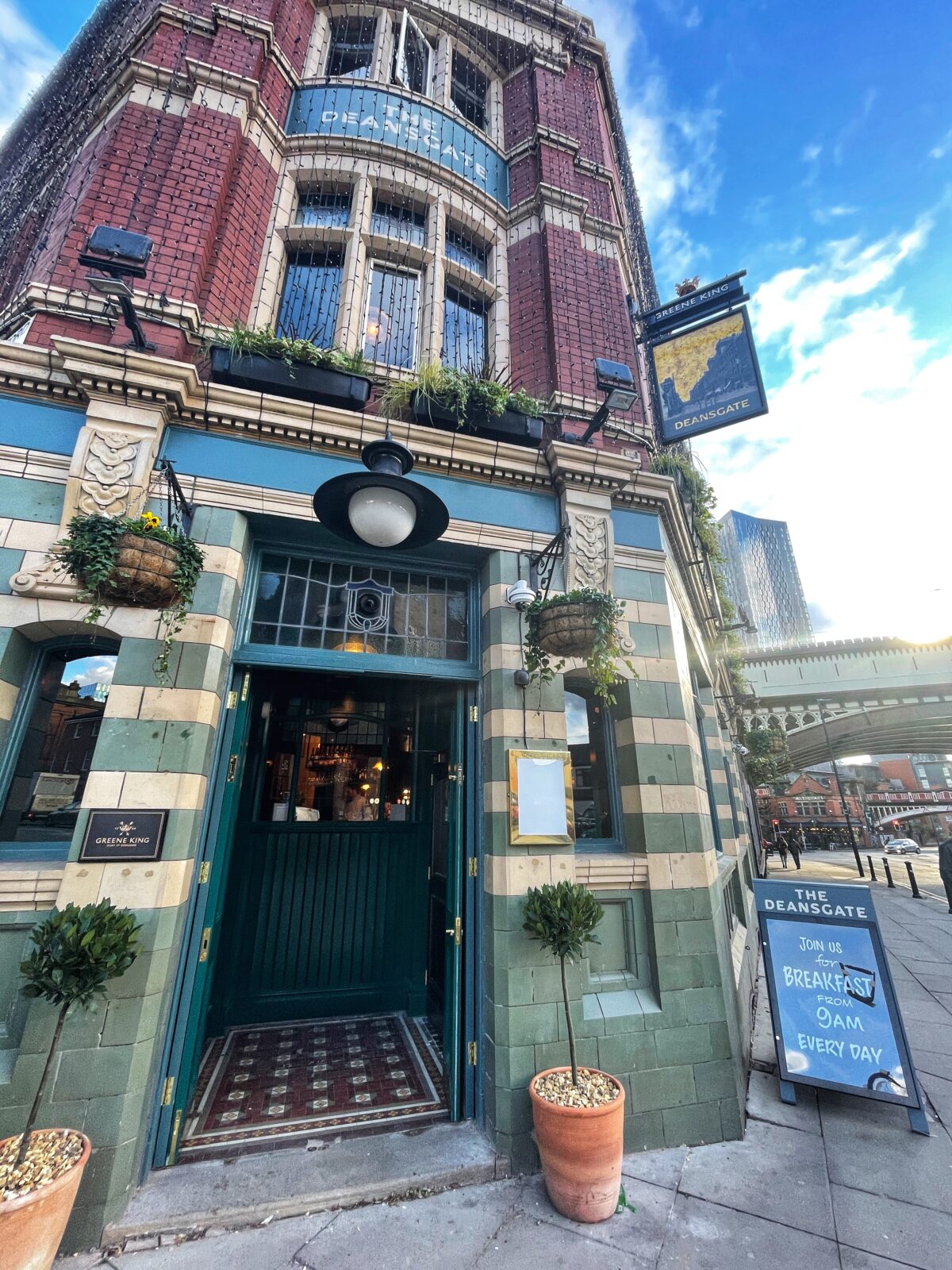 Those who enjoy a bit of competitive gaming can't go wrong with Junkyard Golf, where glowing neon graffiti illuminate mini golf courses that weave over scrap metal, emptied-out cars, and even slides carrying you between holes.
Another local gem in this part of town is Lock 91, a former lock-keeper's cottage turned into a bar and event space, with a canal-side terrace.
And Atlas Bar just across the road has one of the largest gin collections in the city, a variety so large it has to list its gin menu online (we're talking 500+ bottles).
With a suntrap outdoor terrace perfect for the warmer months, plus other drinks for those who don't care for gin, this is a great boozer.
Culture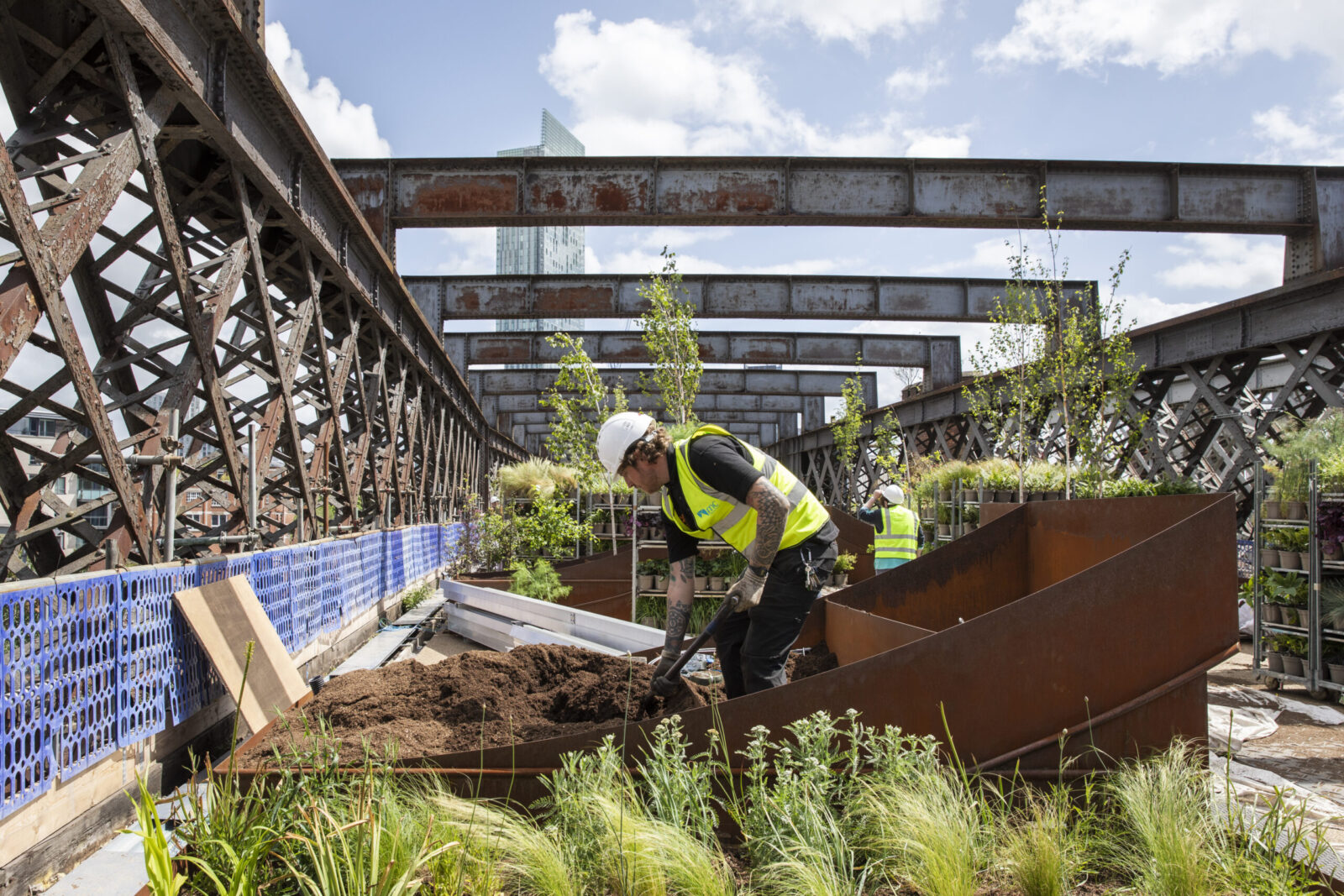 In the Deansgate Castlefield area, you'll find some of the city's top cultural and tourist attractions, from theatres to museums to historic sites.
There's the newly-redeveloped Castlefield Viaduct, which the National Trust has taken from abandoned industrial landmark to urban sky park, much like New York City's Skyline.
Just beneath that are the remains of the roman fort Mamucium, much of which was flattened to make way for development during the Industrial Revolution.
What's left is now part of the Castlefield Urban Heritage Park, and visitors can see a section of the fort's wall along with its gatehouse, granaries, and other ancillary buildings.
Just down the road from here you'll find the Science and Industry Museum, one of Manchester's best-loved cultural institutions where you can learn about our city's industrial past as well as scientific breakthroughs and get a glimpse into the future of technology.
It will soon have a new cultural neighbour in the shape of Factory International too, an enormous, world-first arts venue from the team behind Manchester International Festival.
The massive, spaceship-like structure is set to open in June 2023, but revealed details of its first major event this week.
Read more: Huge beams of light will illuminate the skies above Manchester this winter
HOME is one of Manchester's newer cultural venues but already a globally-renowned one, thanks to its mixture of art gallery, theatre space, cinema and bar and restaurant.
Its upcoming events include a return to the stage for Will Young, in Song From Far Away.
On a smaller, more intimate scale is Castlefield Gallery, which regularly hosts community events and contemporary art exhibitions.
In summer, Castlefield is the place to be. The Castlefield Bowl area is turned into an outdoor gig venue that draws thousands every night to see some of the biggest music artists in the world.
Acts already announced for this year's Sounds of the City include Bastille and Porcupine Tree, and previous headliners have ranged from Foals to Kylie Minogue to Lewis Capaldi.
Shopping
In the super-shiny skyscraper village that is Deansgate Square sits a surprising urban jungle, where vines crawl down the windows and palms tickle your face as you walk through.
This is Flourish's biggest site yet (most of us will know their hole-in-the-wall florist on the side of the old Debenhams building) and it's beautiful.
You can buy house plants, pots, flowers and everything else you need to turn your home into a lush paradise.
Deansgate Square is also hone to the most futuristic branch of the General Stores family, described as Manchester's coolest cornershops.
Up on Deansgate, Futon is a gem for buying furniture at rock-bottom prices, and you can't walk past the Great Northern without nipping in to buy some homemade chocolate from Dormouse or a pile of cake from Alex's Bakery.
Property
Yeah, this is an expensive corner of Greater Manchester, no two ways about it – that's hardly surprising when you factor in all the good stuff going on here outlined above.
The average property price around Deansgate and Castlefield this year was £320,173 (ouch), the majority of which were, predictably, flats.
Three-bedroom apartments in the Deansgate Square towers sell for around £855,000, and rents go up to £8,125 a month for a penthouse as lavish as this.
Rental prices drop down closer to £1000 when you look along City Road East's smaller blocks, and the red-bricked Castle Quay development is one of Manchester's most sought-after apartment blocks – check out this two-bed beauty for £2,100.
Transport
Deansgate and Castlefield are among the most well-connected locations in the entire region.
There are tram stops at both Deansgate-Castlefield itself (directly above Deansgate Locks) and at Cornbrook, which both connect the area to the rest of the region along the Metrolink network.
There's also Deansgate train station here, with regular services to the airport, Liverpool, Blackpool and parts of Cheshire.
It's right off the ring road too, so if you drive you're never too far from the quickest route around town.
Featured image: The Manc Group