What's On
The best things to do in Greater Manchester this week | 14 – 20 November 2022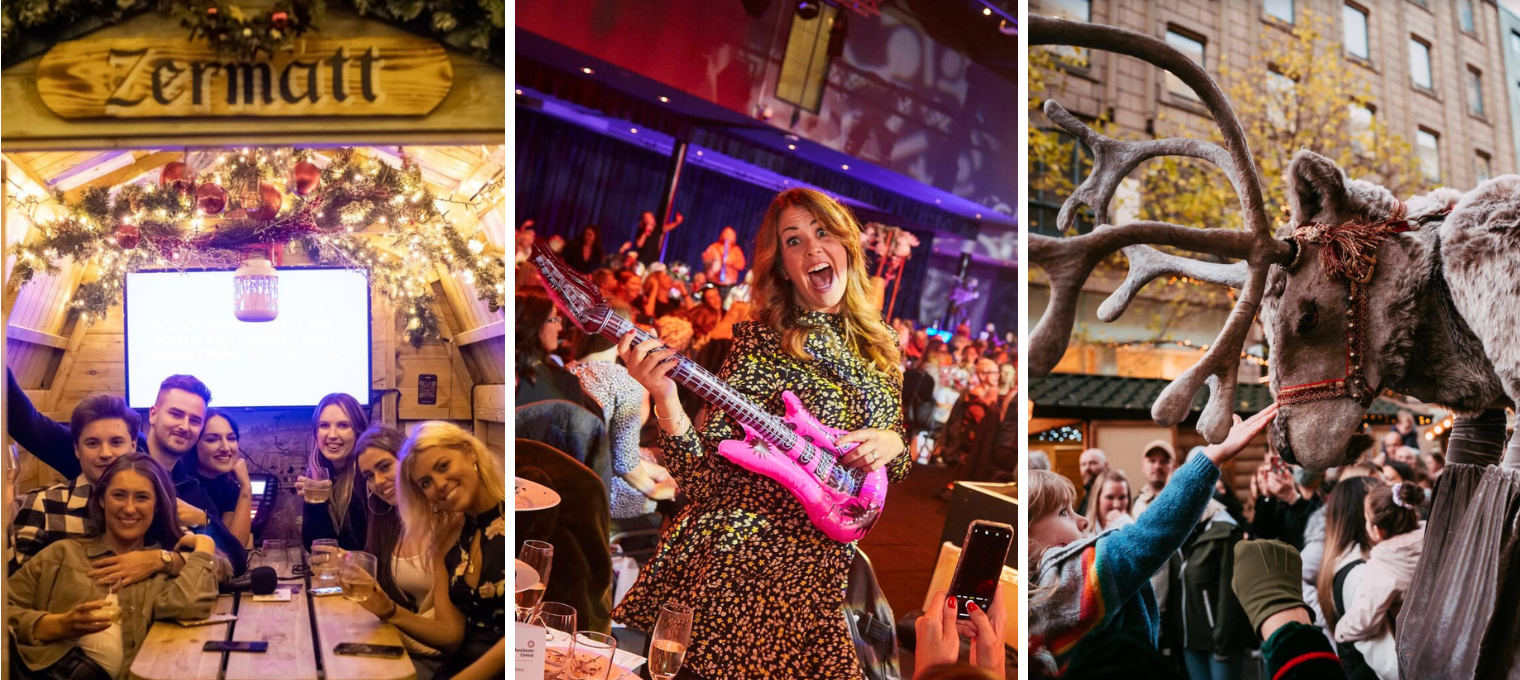 It's officially feeling all festive across Greater Manchester now.
Now that Halloween and Bonfire Night are over, it's only natural to be looking ahead to Christmas, especially as Manchester Christmas Markets 2022 officially kicked off last week and are spreading festive cheer across the city.
Not only that, but the rest of the events calendar is absolutely jam-packed this week, so we've cherry-picked a few of the best bits for another edition of our 'what's on' guide.
As always, some of the events we're going to mention are completely free, while others will set you back a few pounds, and many will need to be booked in advance.
Here's our top picks.
___
Manchester Christmas Markets 2022
Manchester City Centre
Monday 14 November – Thursday 22 December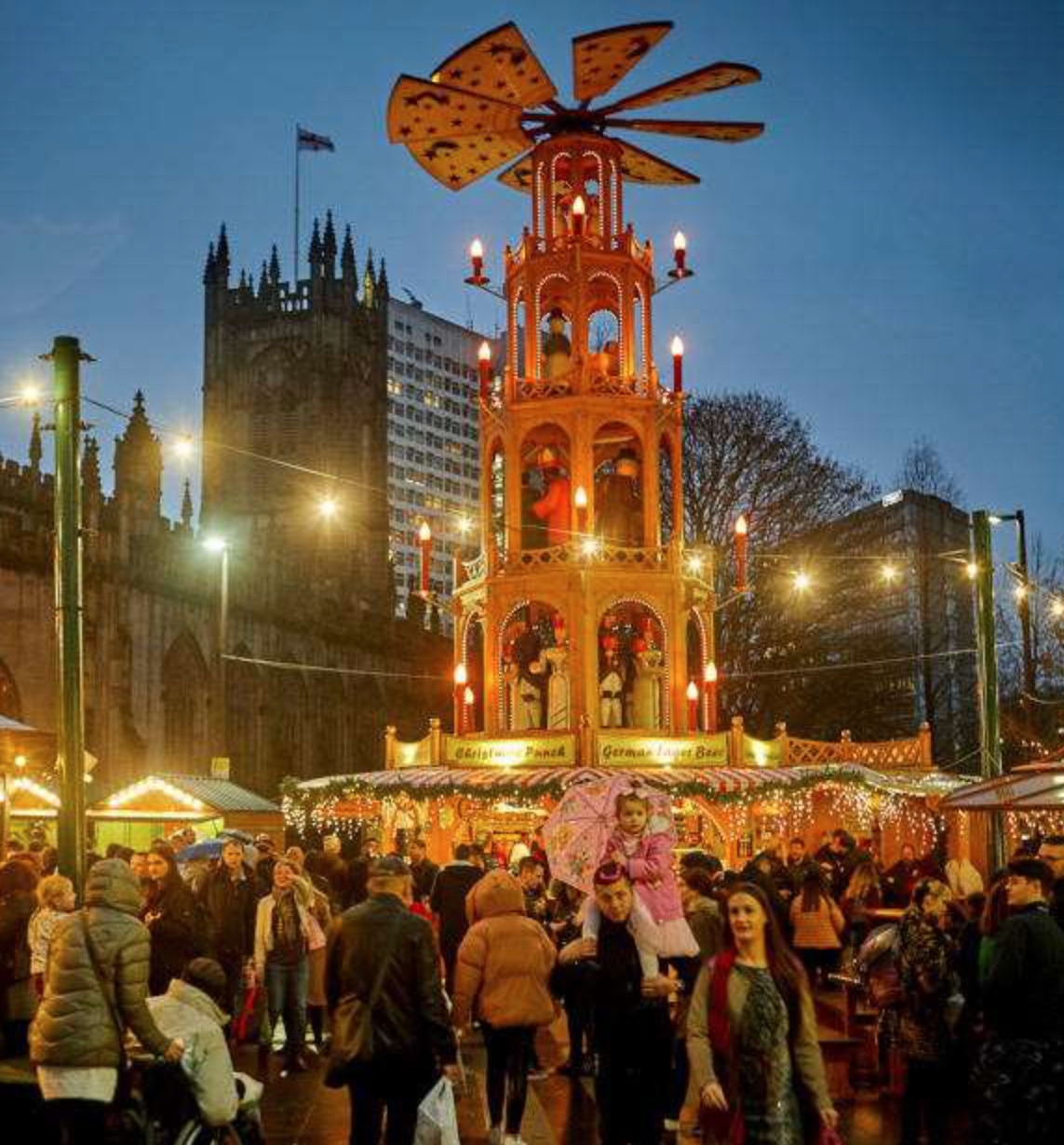 Manchester Christmas Markets are officially back for 2022.
The iconic annual event – which draws in visitors from all across the globe each year, and has been voted the best Christmas markets in the UK for 2022 – are here once again to spread some cheer right across the city centre.
Open every day until Thursday 22 December, the the main market hubs in will be in Exchange Square, St Ann's Square, King Street, and Market Street.
Other zones, however, are set to open after Christmas Day and run into the New Year.
You can find out everything you need to know here.
___
Skate Manchester 2022
Cathedral Gardens
Monday 14 November – onwards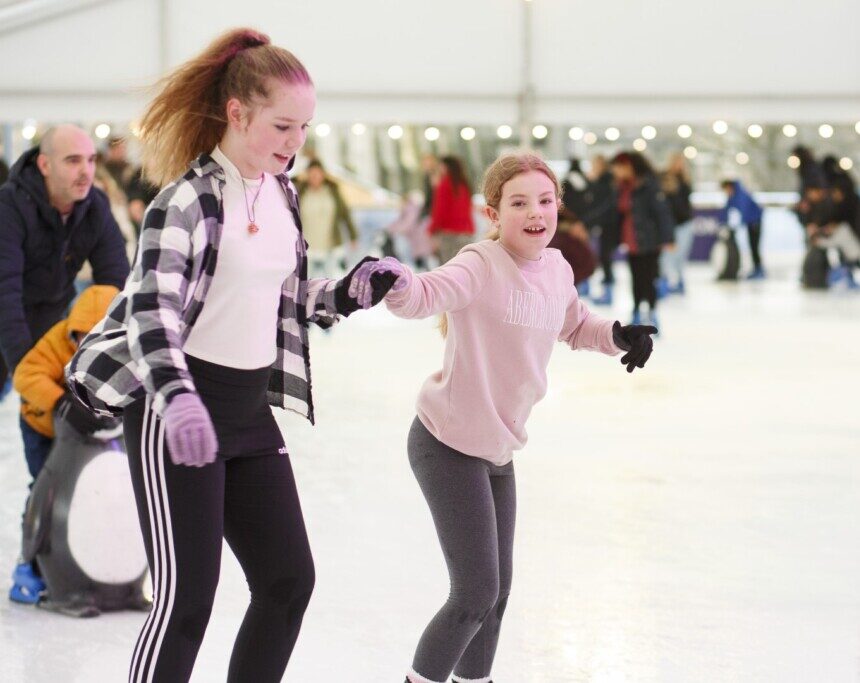 What's a festive season in the city without Skate Manchester?
Back once again for 2022 with twinkling lights, the smell of gingerbread, and Christmas songs playing on repeat, Skate Manchester's stunning outdoor ice rink is in the heart of the city at Cathedral Gardens until 2 January 2023.
With covered rink having a roof to allow everyone to enjoy the ice, whatever the weather, this year, there's also a brand-new ice path allowing you to skate around the beautiful Christmas tree centre.
Find out more here.
___
Winter Island
Escape to Freight Island
Monday 14 November – onwards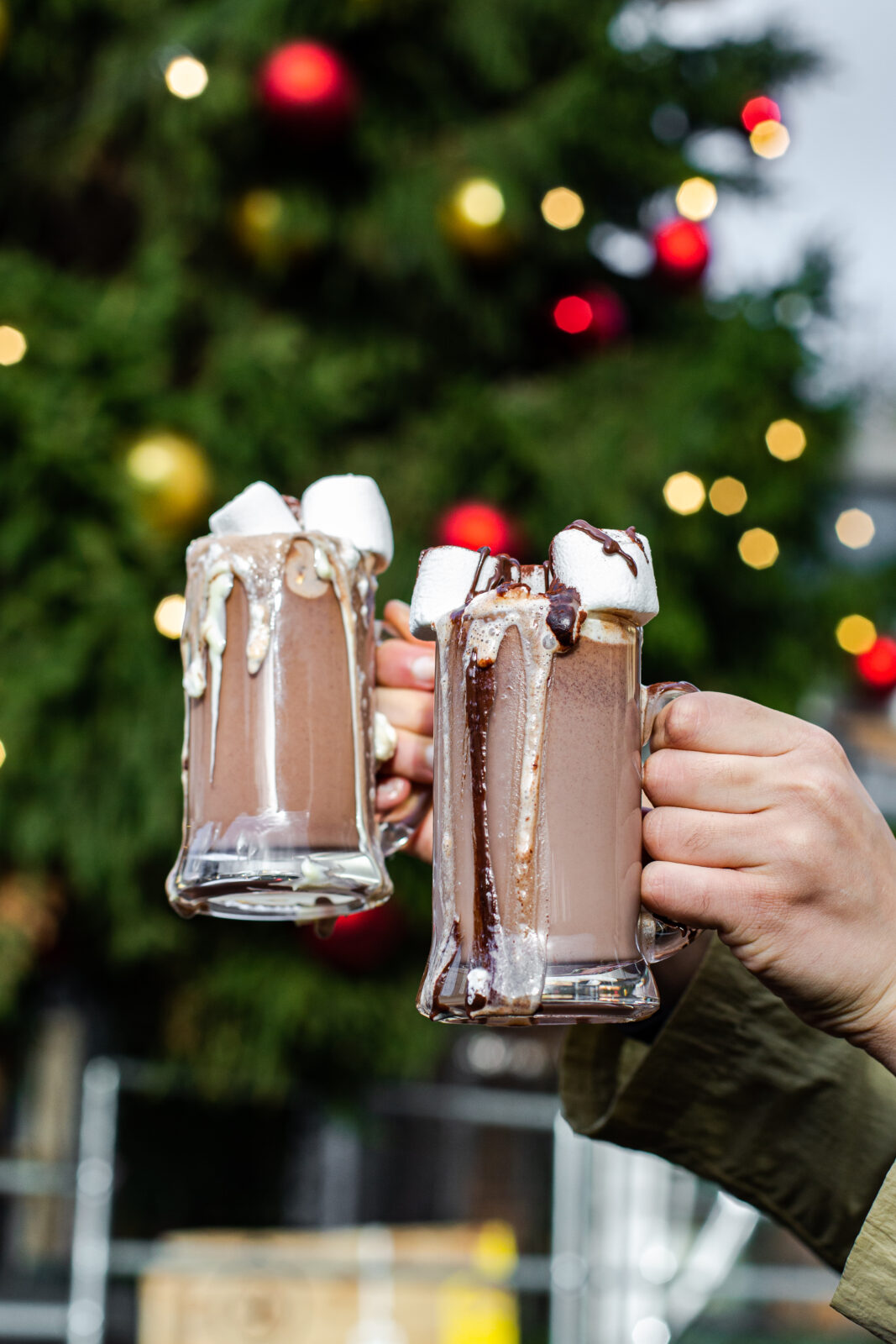 Escape to Freight Island has brought its highly-popular Winter Island back to Manchester, just in time to get you in the mood for the festive season.
Having landed at Depot Mayfield's premier event space and cargo park, this year's Winter Island is promising visitors everything from DJs, live entertainment, and Massaoke, to Christmas workshops, pop-up markets, and all the festive food you could hope for.
Find out more here.
___
Bar Hütte
Great Northern Square
Monday 14 November – onwards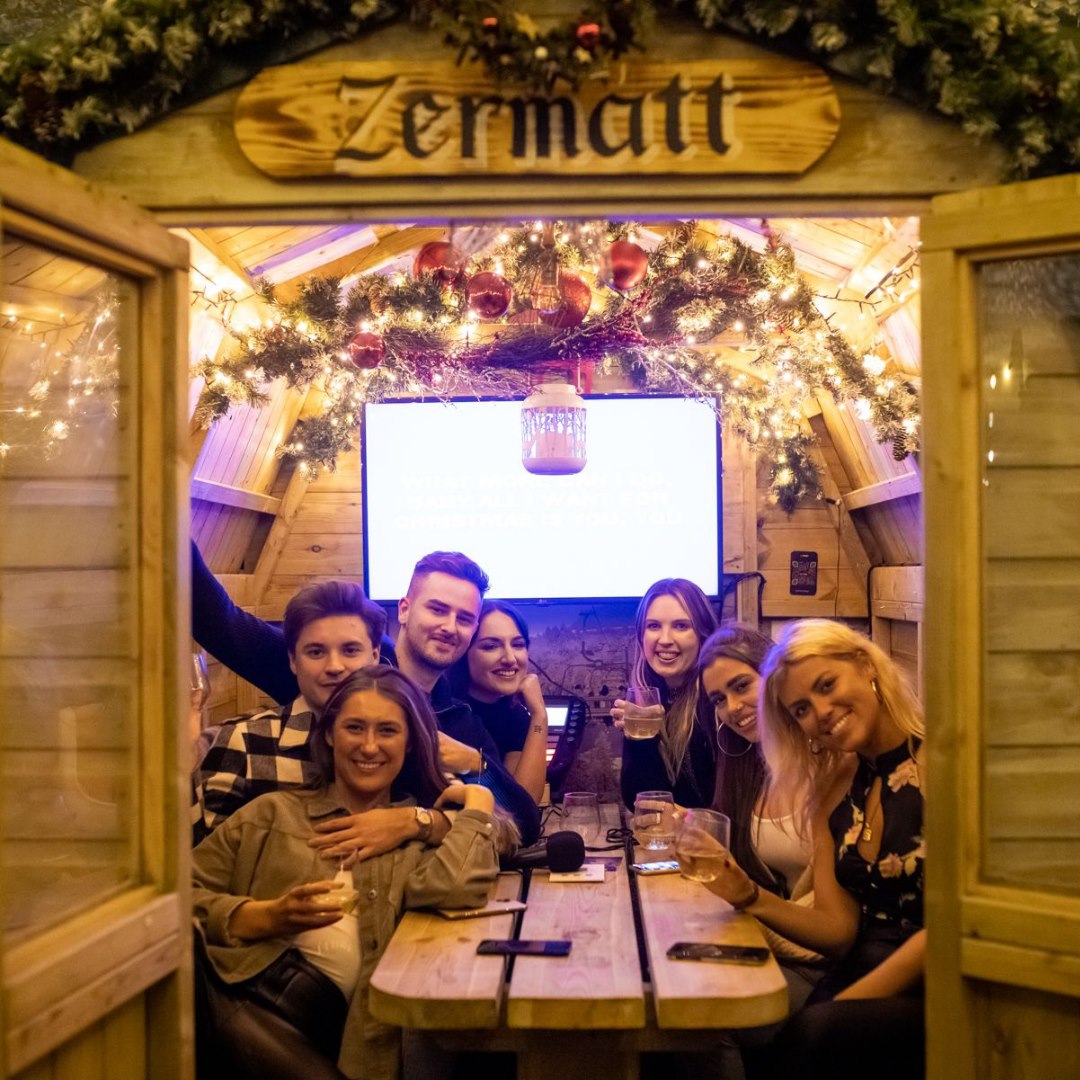 Popular après-ski village Bar Hütte is officially back in the city centre.
After what was an undeniably successful run in 2021 and the plenty of years prior, Bar Hütte is better than ever this year, with 15 cosy Alpine cabins dotted across the Great Northern square courtyard to bring a lively, festive, and vibrant atmosphere.
Inspired by some of the coolest après ski bars in Europe, there's everything from live music and free-flowing festive drinks, to the chance to try out the bar's legendary 'shot skis', as well sing-along to all of your favourite tunes inside a private wooden karaoke cabin that's festooned with twinkling tights.
Find out more here.
___
Backyard Cinema
Depot Mayfield
Monday 14 November – onwards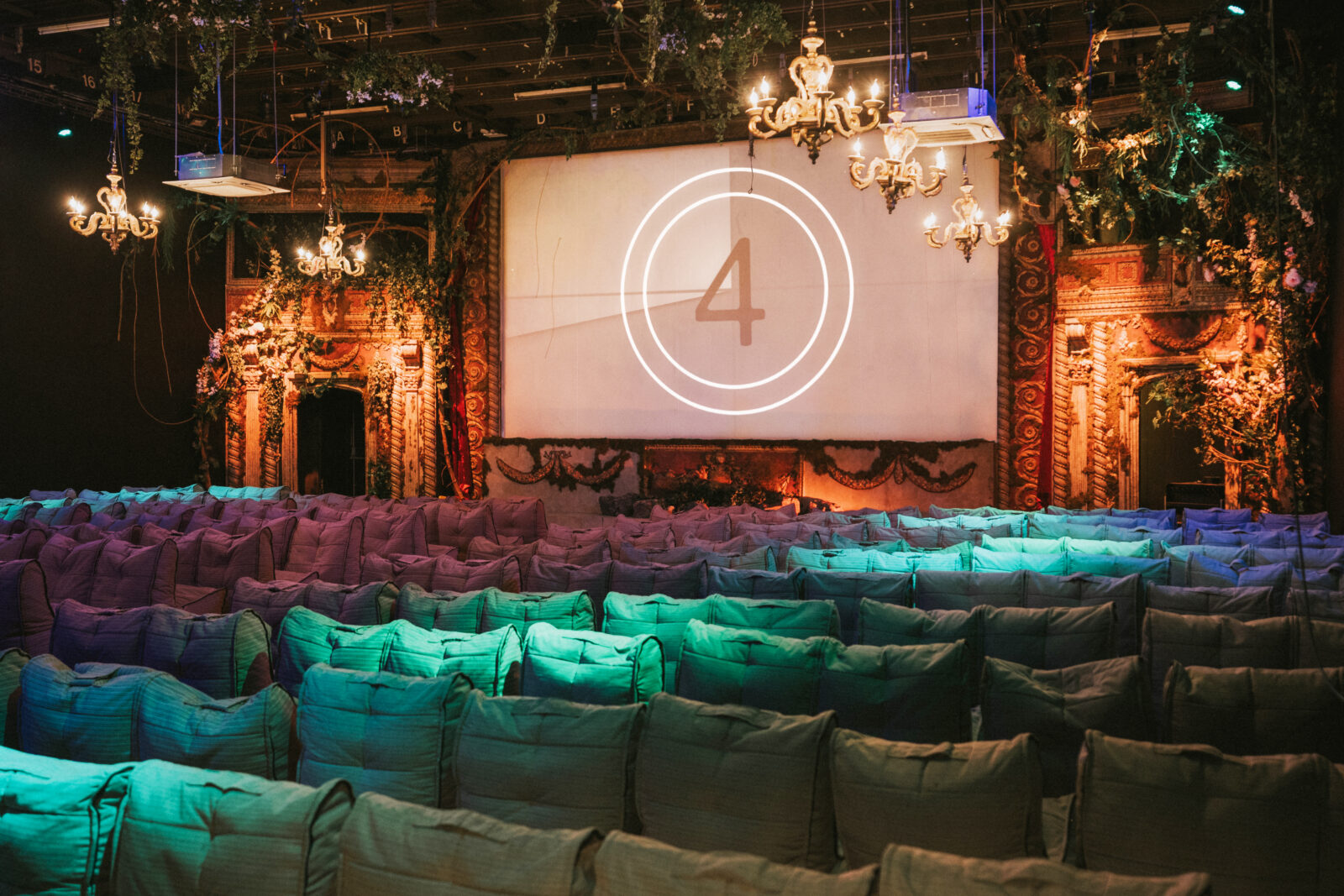 Did you see that Manchester's newest cinema has opened on the roof of Depot Mayfield?
Backyard Cinema brings its immersive movie going experience to the north for the ever first time, and features way more than a cosy purpose-built cinema room, as it comes complete with an Enchanted Forest, two bars, street food trucks, and a live music stage to boot.
The 330-capacity indoor cinema's film schedule for the autumn / winter season also has some absolute crackers in there too.
Find out more here.
___
Looking for some new restaurants and bars to try out in Manchester city centre this month?
As ever, a host of exciting new restaurants and bars are opening in November.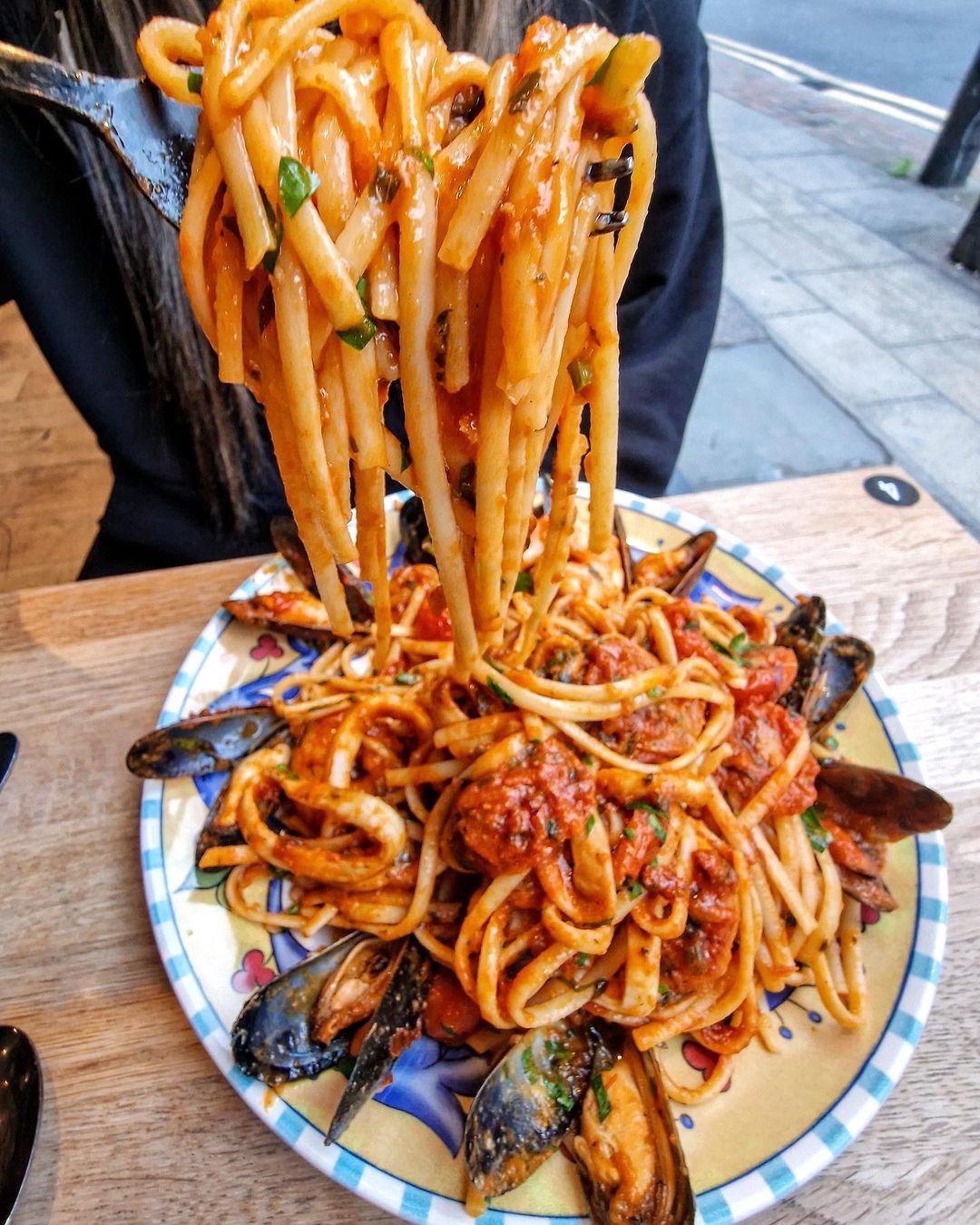 Not only do we have the return this month of Manchester's Christmas markets, which bring with it a host of exciting and varied food and drink stalls, we also have a host of new wine bars, bakeries, pasta restaurants and food halls to shout about.
You can read our round-up to find out where to put on your list this month here.
___
The Art of Banksy
MediaCityUK
Monday 14 November – onwards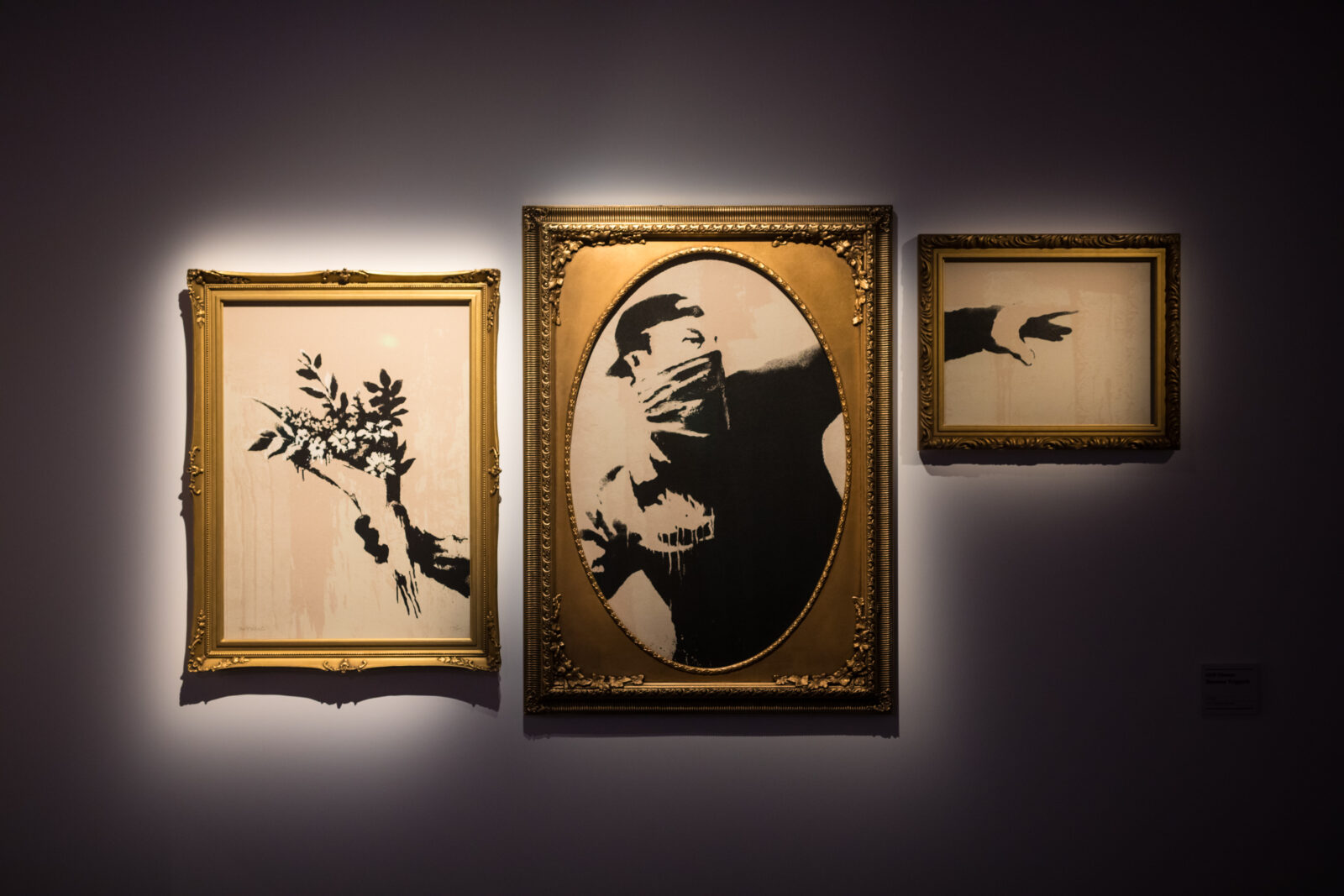 The Art of Banksy has arrived MediaCityUK.
The highly-anticipated and long-awaited exhibit is currently showcasing 145 iconic Banksy pieces all amassed from private collections across the globe to create the world's largest touring collection of Banksy artworks.
Visitors will have the chance to experience the infamous artist's most well-known works alongside those rarely seen by the public, all on loan from private collectors.
Find out more and grab tickets here.
___
Harry Potter: A Forbidden Forest Experience
Arley Hall & Gardens
Monday 14 November – onwards
The hugely popular woodland trail inspired by the forbidden forest from the Harry Potter and Fantastic Beasts franchise has officially returned.
After what was undoubtedly a massive success back in 2021, with people travelling from all across the UK to see what it was all about, organisers of the Harry Potter: A Forbidden Forest Experience have announced it's back to the Grade II-listed Arley Hall & Gardens in Cheshire.
Having arrived just in time for Halloween, Potter-heads can "walk into the depths of a dark forest", and "discover fantastic beasts and iconic Wizarding World moments illuminated like never before".
Find out more here.
___
Windows of Youth Creativity – We Made It
Manchester City Centre
Monday 14 November – onwards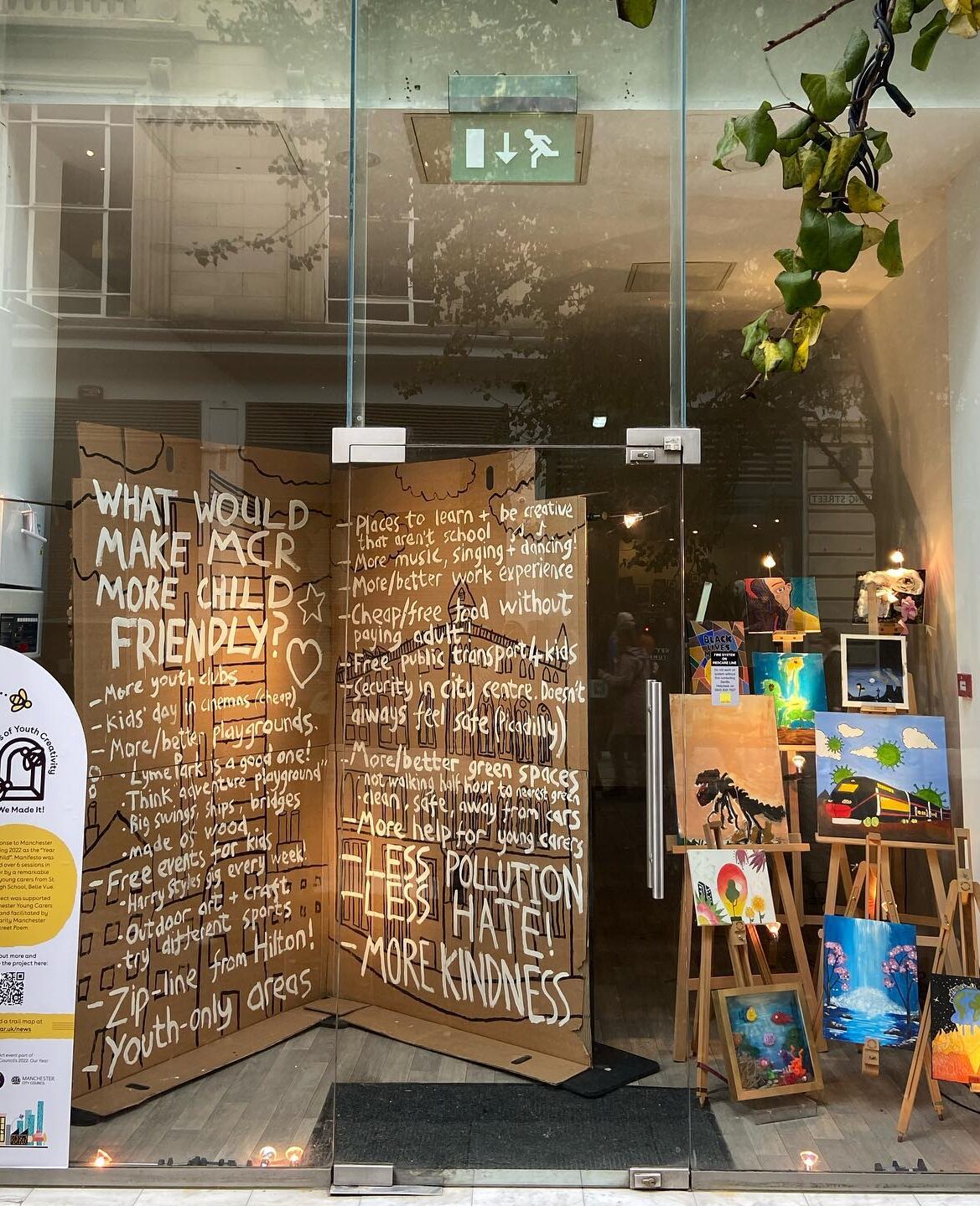 Windows of Youth Creativity – We Made It is the latest exhibition by Wild In Art.
It sees 10 large windows and spaces transformed at prominent Manchester venues as part of a project commissioned by Manchester City Council to showcase creative disciplines such as photography, illustration, dance, sculpture, street art, mosaic, poetry and model making.
Taking place across the city, the trail includes giant robots at the Science and Industry Museum, photographs taken by young people living in East Manchester at the National Football Museum, a special installation at the Royal Exchange, and coral beds and mosaic sea creatures created by young people with special educational needs at the Town Hall Annex.
You can find out more about the art trail here.
___
Tinseltown 2022
Trafford Centre
Friday 18 November – onwards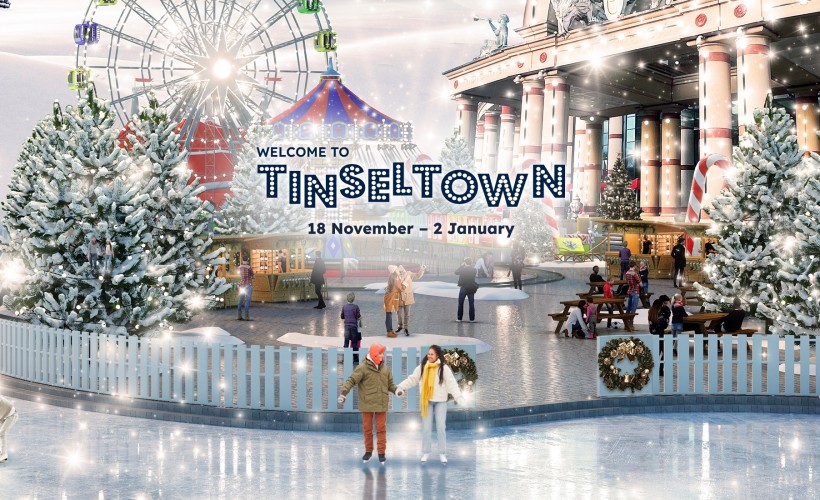 Tinseltown is back at the Trafford Centre for Christmas this week.
The Stretford-based shopping centre is set to be transformed into "a magical haven full of festive fun", and is gearing up to be the perfect place to spend time "creating memories and celebrating the Christmas season".
This year's Tinseltown celebrations will include a festive funfair full of exciting rides for all the family, and a huge covered winter ice rink for visitors to glide away on under a sky full of twinkling lights while festive music plays, all before sitting down to watch SNOWSTORM 2 – the "sensational" ice skating show with an international cast of skaters and performers on the 200 sq ft of shimmering real ice.
You can find out more about Tinseltown 2022 here.
___
Greggs Festive Bake Brunch
Manchester City Centre
Saturday 19 November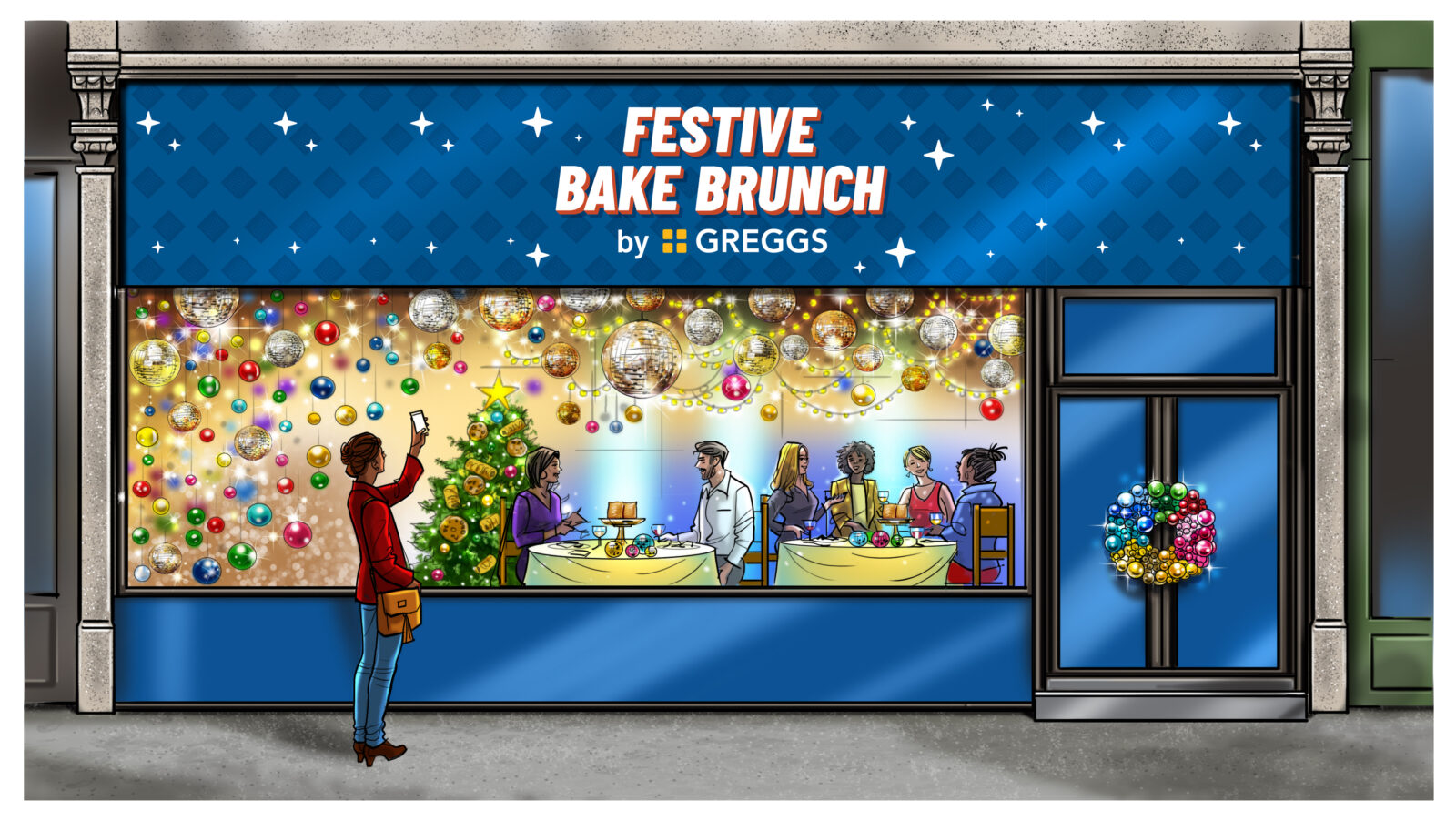 Greggs is hosting a Festive Bake Brunch in Manchester city centre this weekend.
The first-of-its-kind brunch event will see the ever-popular UK bakery chain dish out sharing platters loaded with sausage rolls, festive bakes and sweet treats, alongside a selection of Greggs-inspired alcoholic (and non-alcoholic) drinks.
Think a sausage roll sour, Greggspresso martini, sugar strang daiquiri, Greggs no-Aperol spritz and festive fizz, all served within a 75-minute time frame.
Find out more and grab tickets here.
___
Boobee Bingo Bedlam
Manchester Central
Saturday 19 November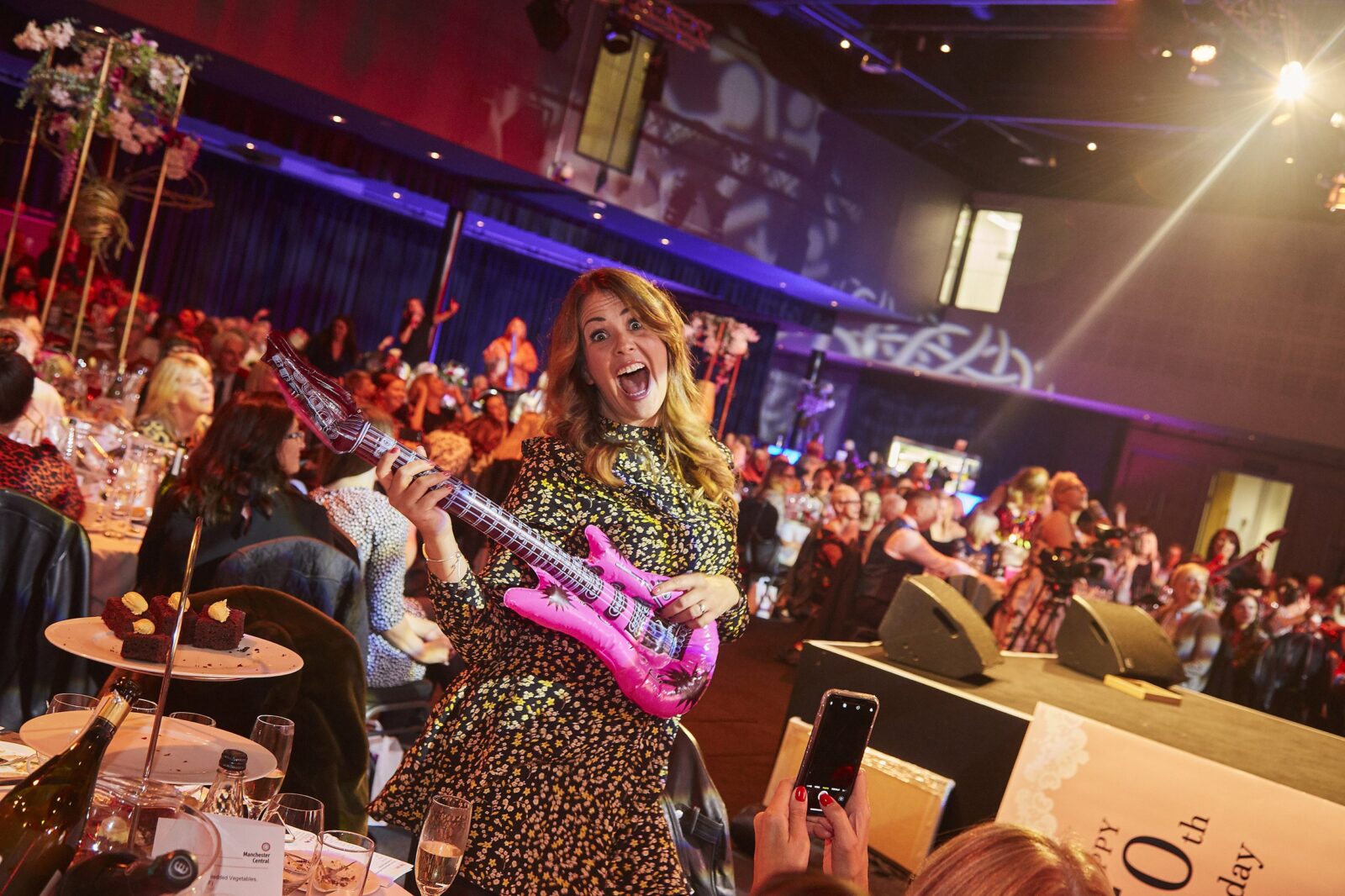 A massive 80s-themed bingo night is taking over one of Manchester's biggest venues for a brilliant cause this weekend.
Boobee will host Bingo Bedlam at Manchester Central, with fast-based bingo, games, mad prizes and even a suitably retro dinner.
The brand-new event has been created to support and raise awareness for Prevent Breast Cancer, and hopes to make Manchester one of the most breast-aware cities in the country, so guests – who are encouraged to rock up in neon lycra and leg warmers – can expect all sorts of throwback entertainment.
Find out more and grab tickets here.
___
Power UP
Science and Industry Museum
Saturday 19 & Sunday 20 November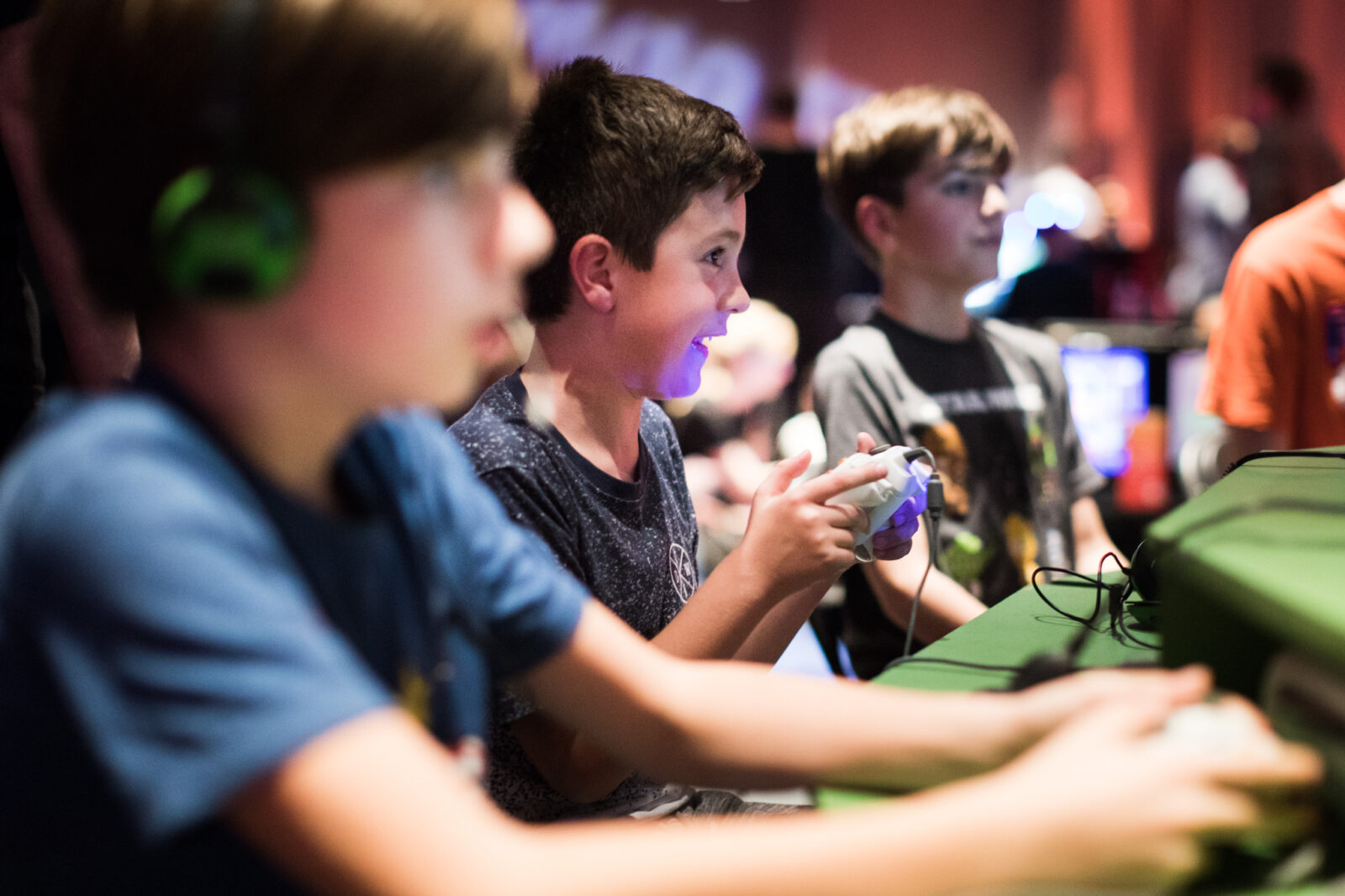 A huge gaming event is happening in Manchester this weekend.
With more than 160 consoles and hundreds of games to play, Power UP is back at the Science and Industry Museum for the first time in three years, taking ticket-holders on a journey through five decades of gaming, with everything from retro arcade games, to state-of-the-art virtual reality, and so much more.
Power UP is taking place every day throughout October half term, and each weekend all the way through to December 2023 – with each ticket including unlimited play all day.
You can find more information here.
___
Festive Sundays
Manchester City Centre
Sunday 20 November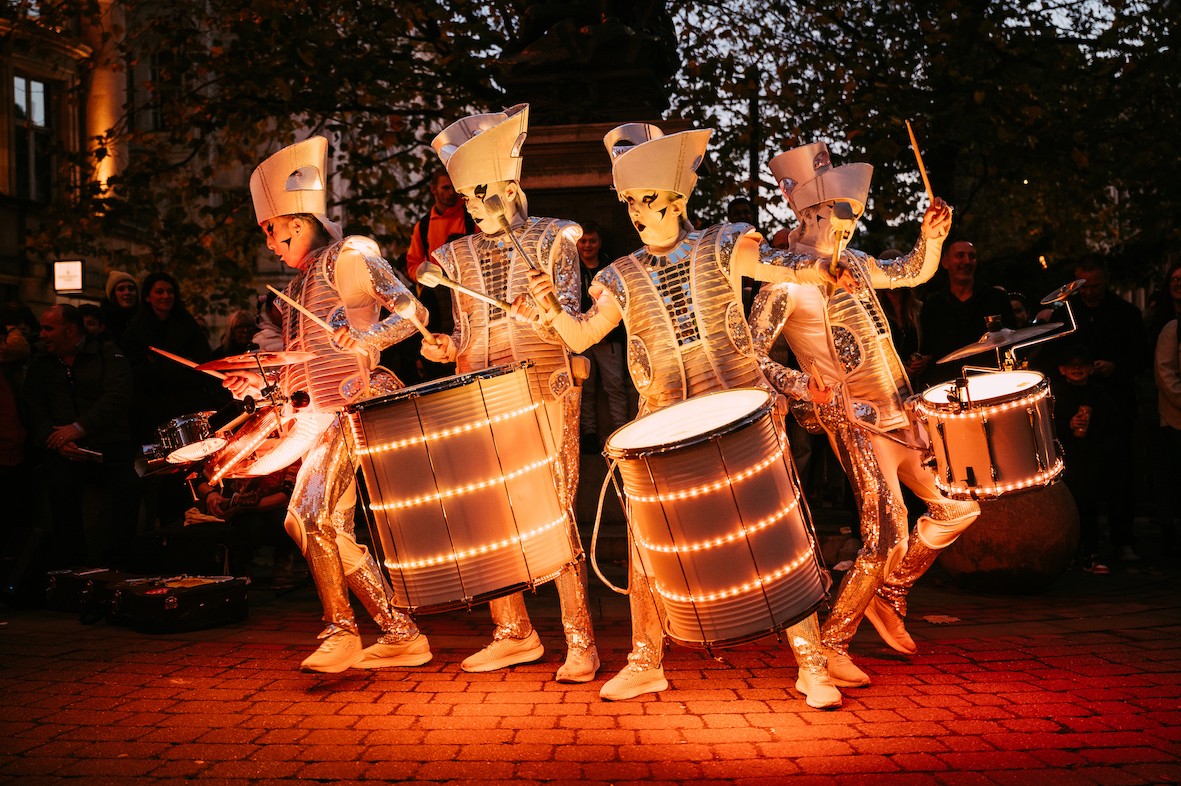 Manchester city centre is getting into the Christmas spirit with its series of 'Festive Sundays'.
Commissioned and produced by Manchester BID in partnership with Manchester City Council, Festive Sundays will see roaming puppets, supersized penguins, and illuminated bands take to the city's main shopping streets, every Sunday up until 18 December.
This Sunday, you can expect to see an array of themed roaming performances – including a roaming Snow Globe, Living Lampposts, Mirror Men, Snow Fox Stilt Walkers, Penguins, Crumpet the Elf, Fat Cat Brass Band.
You can also watch Spark! – a light-up band combining LED lighting with beautiful costumes, choreography, and high impact drumming.
Find out more here.
___
Manchester Vegan Festival 2022
BEC Arena
Sunday 20 November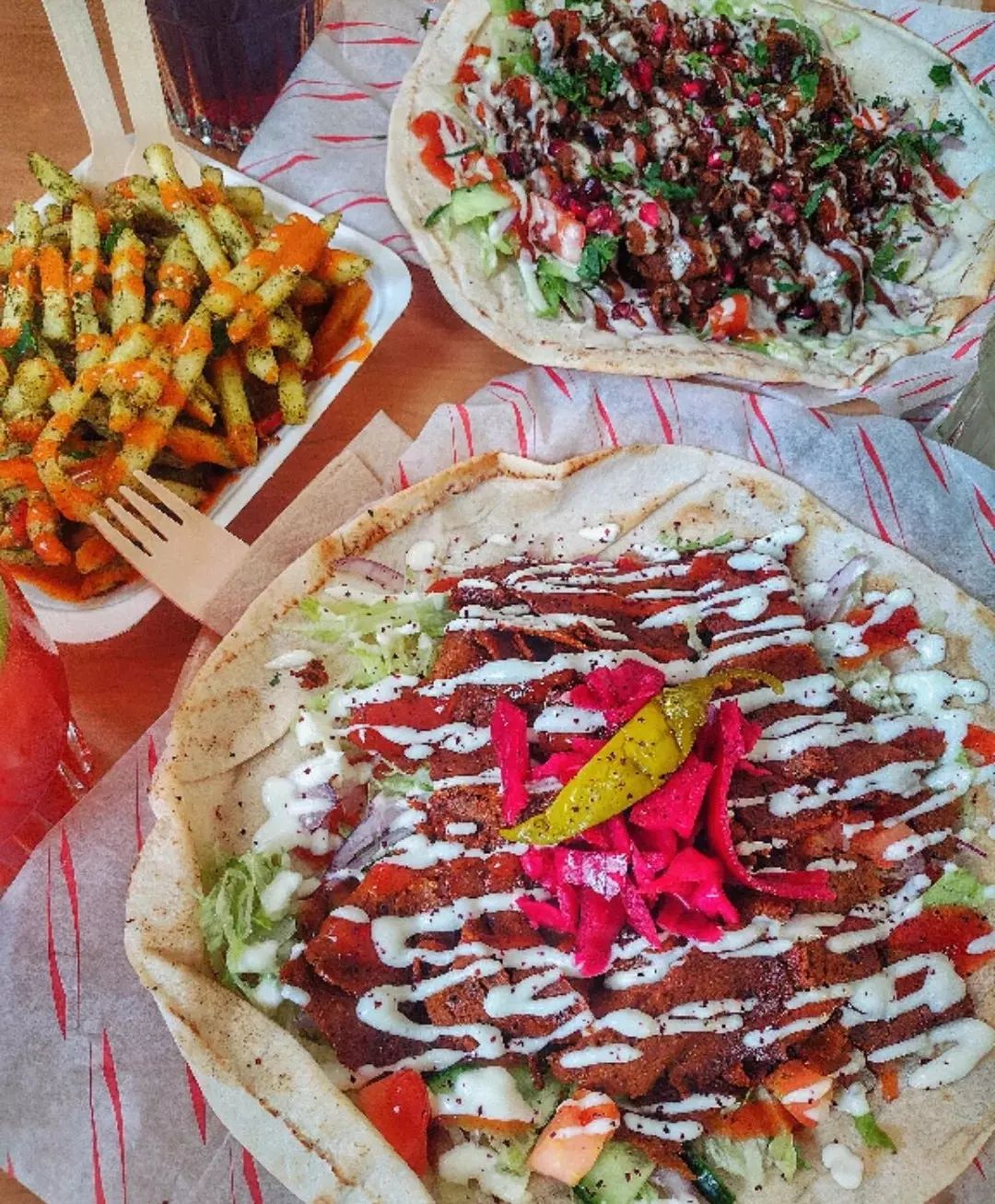 A huge vegan market is coming to Manchester this weekend.
Taking place at the BEC Arena, the market will showcase the best of the vegan lifestyle with hot and cold food stalls, cookbooks, lifestyle products, and more.
Those looking for gift ideas ahead of Christmas will find a host of different products at hand, ranging from organic, natural skincare, and cosmetic products, to ethical and environmental clothing, and stalls will also be packed with products that you just can't find at supermarkets, mixing delicious vegan food products to eat on the day and to take home for your cupboards.
You can find out more about the Manchester Vegan Festival 2022 here.
___
Featured Image – Bar Hutte | Boobee Bingo Bedlam | Festive Sundays