What's On
The best things to do in Greater Manchester this week | 20 – 26 February 2023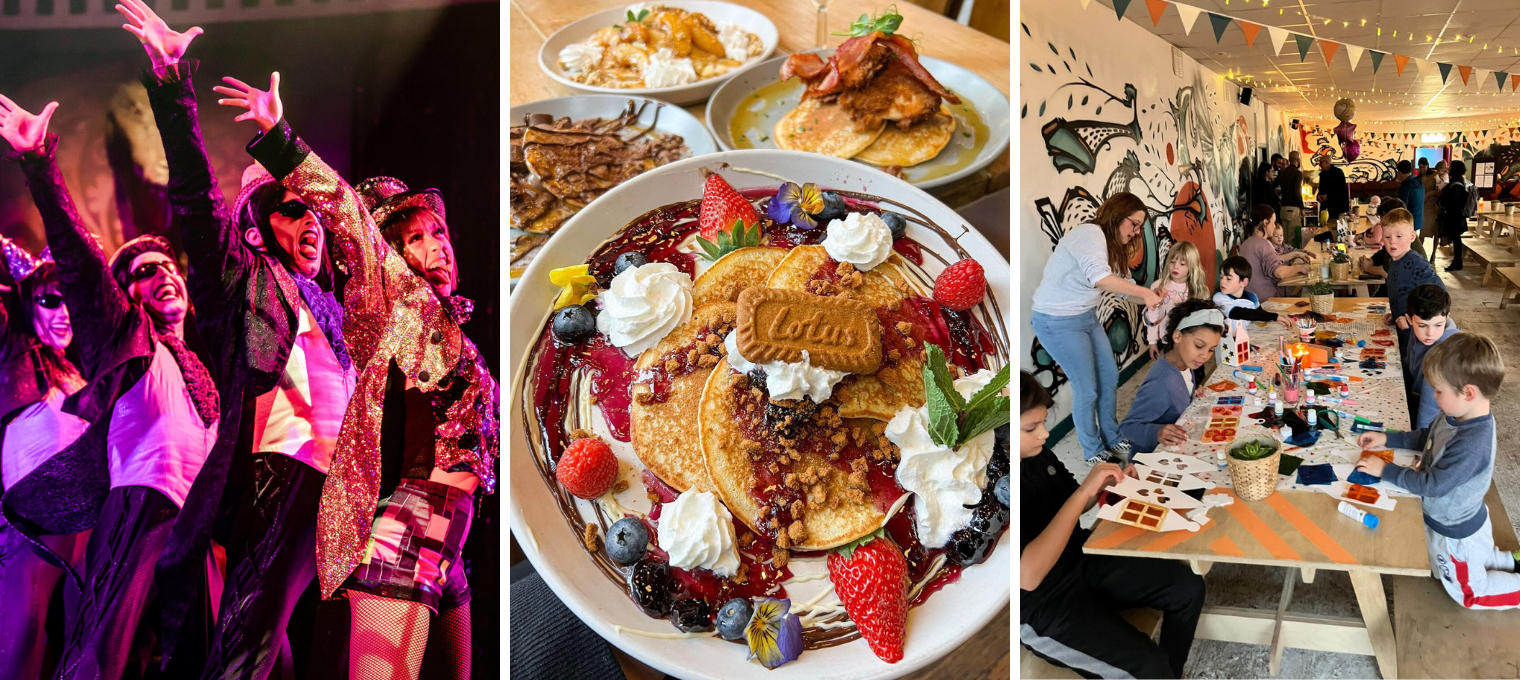 Can you believe it's already the last full week of February? 2023 is off to a flying start.
Schools across Greater Manchester are out for half term this week, and it's also every foodie's favourite February holiday, Pancake Day, on Tuesday, which means there's plenty to be getting up to throughout the region this week, so once again, we've cherry-picked a few of the best bits for another edition of our 'what's on' guide.
As always, some of the events we're going to mention are completely free, while others will set you back a few pounds, and many will need to be booked in advance.
Here's our top picks.
___
Castlefield Viaduct
Manchester City Centre
Monday 20 February – onwards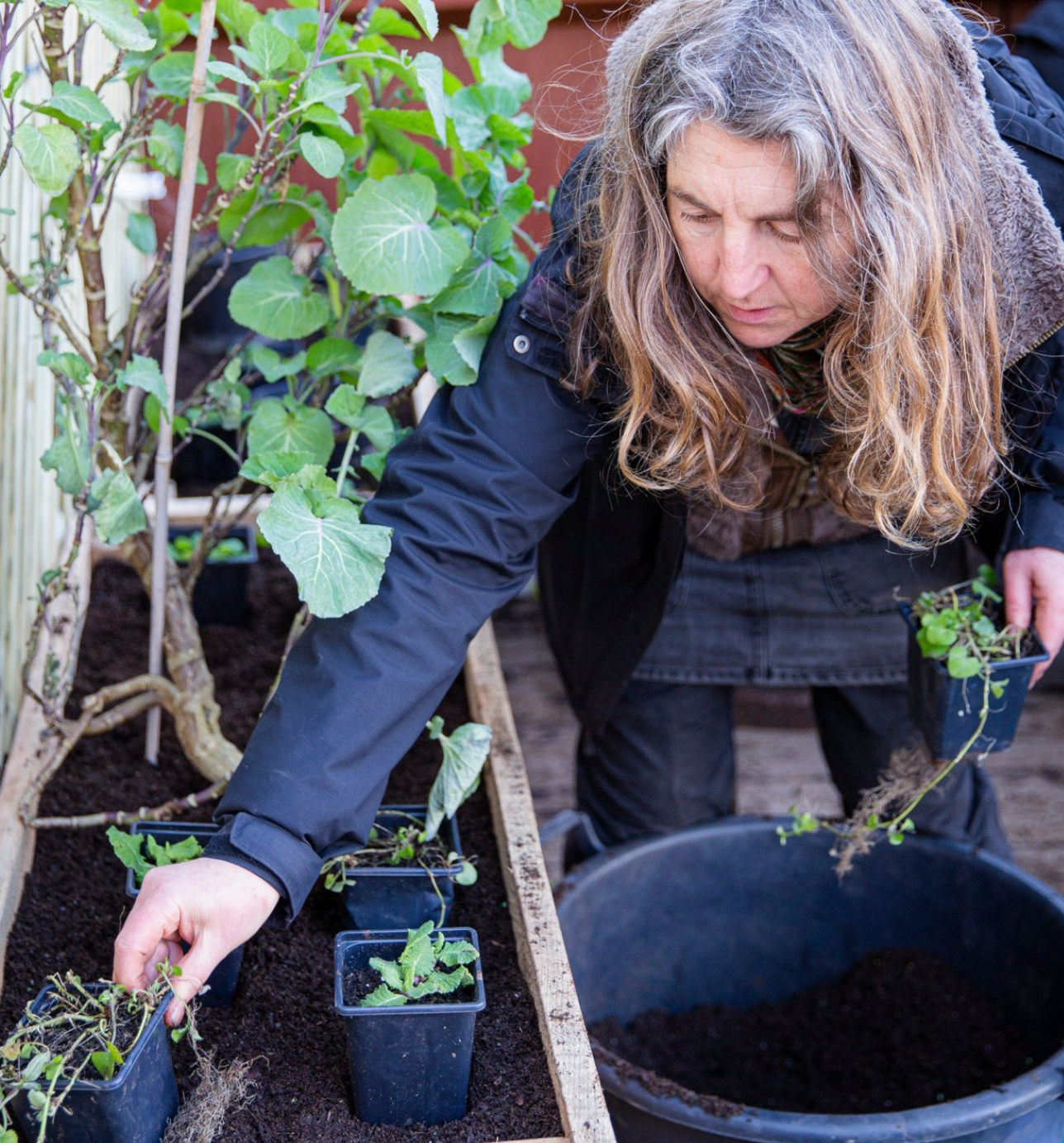 Manchester's new 'sky park' on Castlefield Viaduct is reopening next weekend after being closed for maintenance over the winter.
The New York-inspired elevated urban park on the giant Grade II-listed 330-metre steel viaduct opened to the public as part of a pilot project to gauge opinion back in July 2022, but has been closed since December to allow time for the team of National Trust gardeners, volunteers, and community partners to prune, plant, and create new and exciting areas.
On top of the work to add a variety of seasonal planting displays created by, four plots on the viaduct have also been handed over to local community groups and partner organisations to create their own unique gardens for visitors to enjoy.
Find out more and book tickets here.
___
Half Term at the Science and Industry Museum
Science and Industry Museum
Monday 20 – Sunday 26 February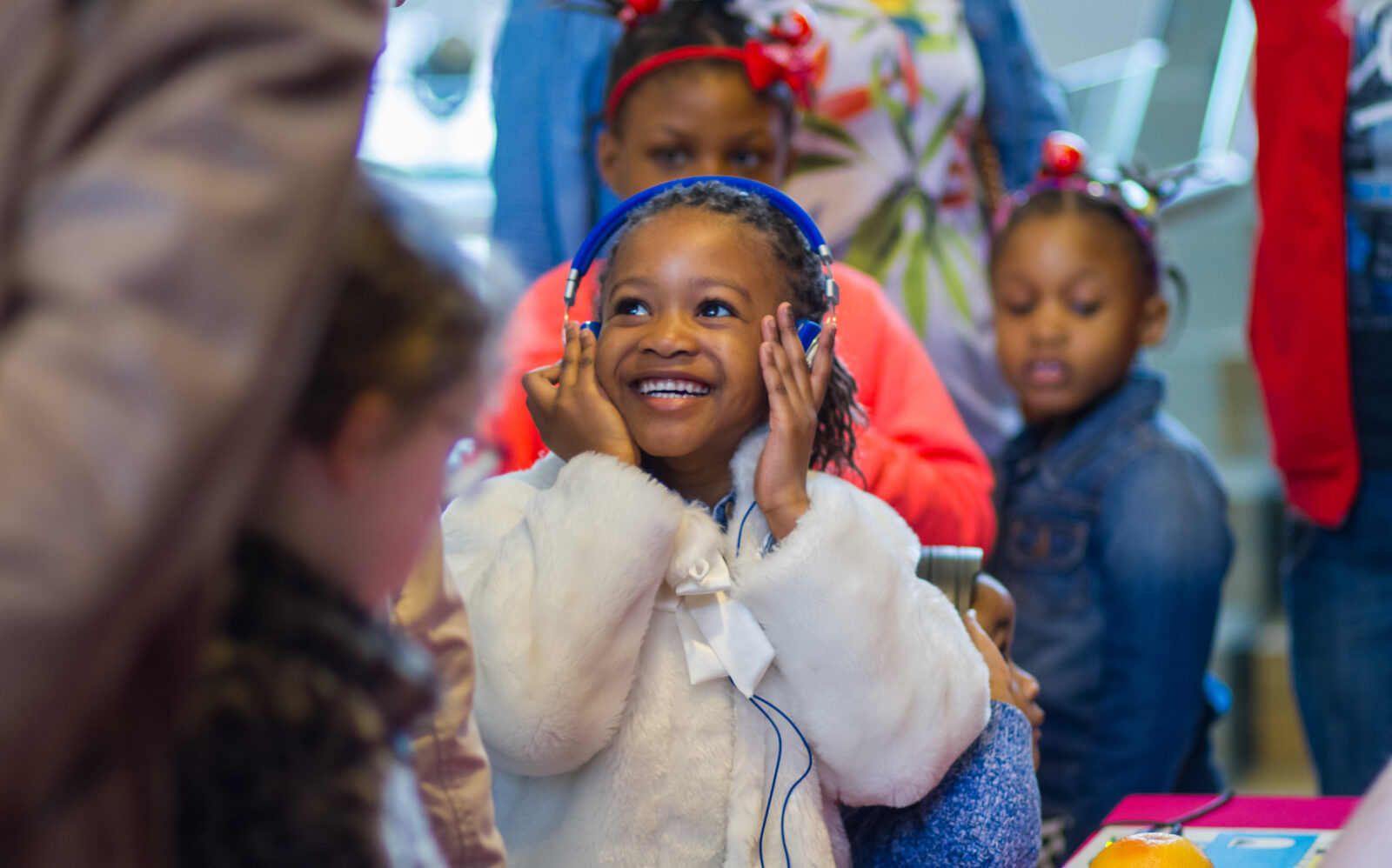 Mancs will get the chance to "unravel the secrets of sound" through experiments, play, and performance at the Science and Industry Museum this half term.
The Science and Industry Museum in the heart of Manchester city centre is encouraging families to "march to the beat of their own drum" and have a go at finding their inner musician, as there'll be a whole host of interactive activities, special shows, and unique performances all themed around the science of sound to get stuck into.
Find out more here.
___
The Rocky Horror Show
Opera House Manchester
Monday 20 – Saturday 25 Manchester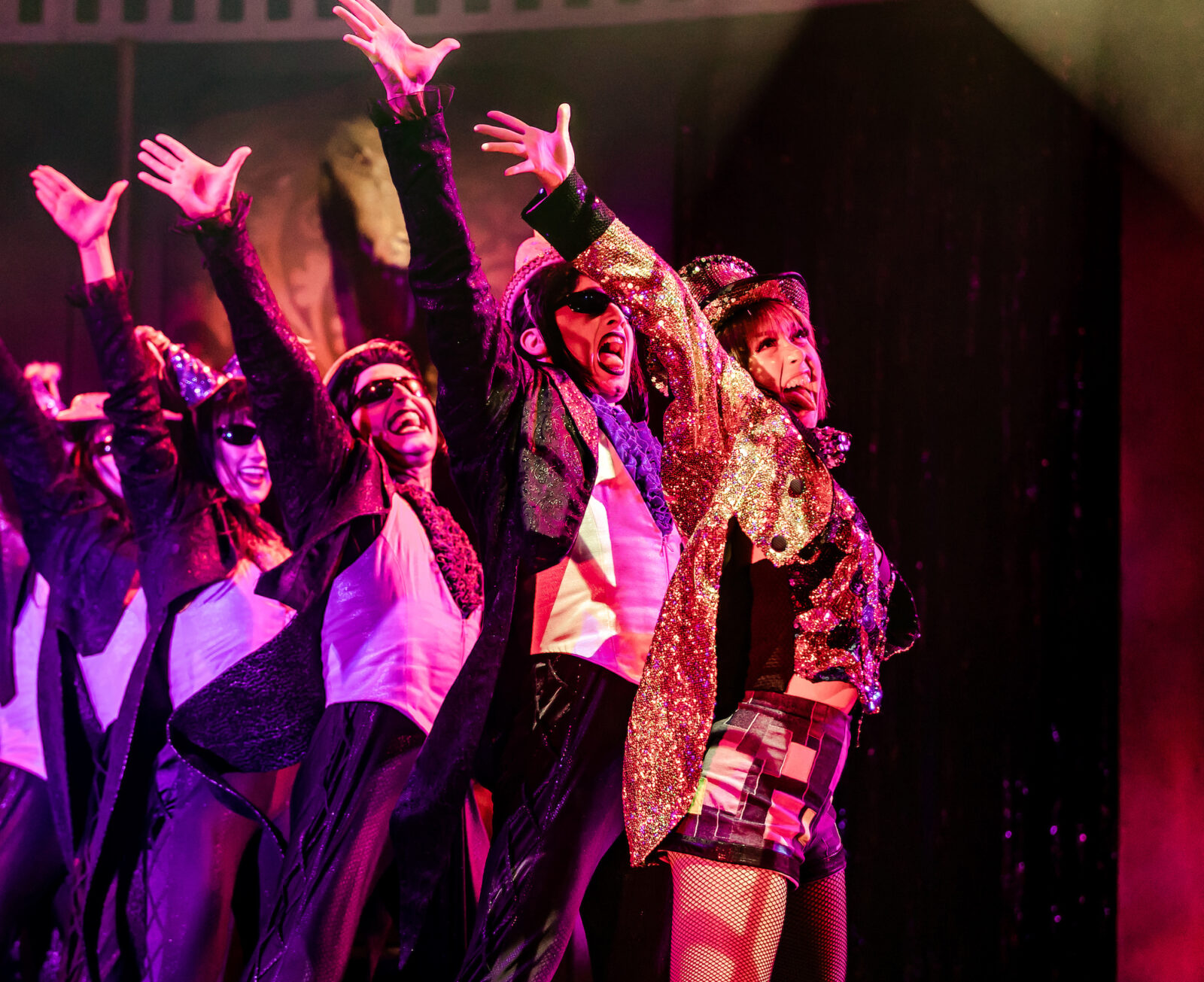 One of the most iconic musicals of all time is heading out on a 50th anniversary tour, and it's stopping off here in Manchester this week.
Having been seen by more than 30 million theatregoers over the past five decades now, Richard O'Brien's legendary rock musical, The Rocky Horror Show, is returning to our city as part of a sell-out worldwide tour this week.
Famously combining science fiction, horror, comedy, and music, The Rocky Horror Show is the story of two squeaky clean college kids – Brad and his fiancée Janet. When by a twist of fate, their car breaks down outside a creepy mansion whilst on their way to visit their former college professor, and they meet the charismatic Dr Frank'n'Furter, making it an adventure they'll never forget, filled with fun, frolics, frocks, and frivolity.
Find out more and book tickets here.
___
Manchester Museum
Manchester City Centre
Monday 20 February – onwards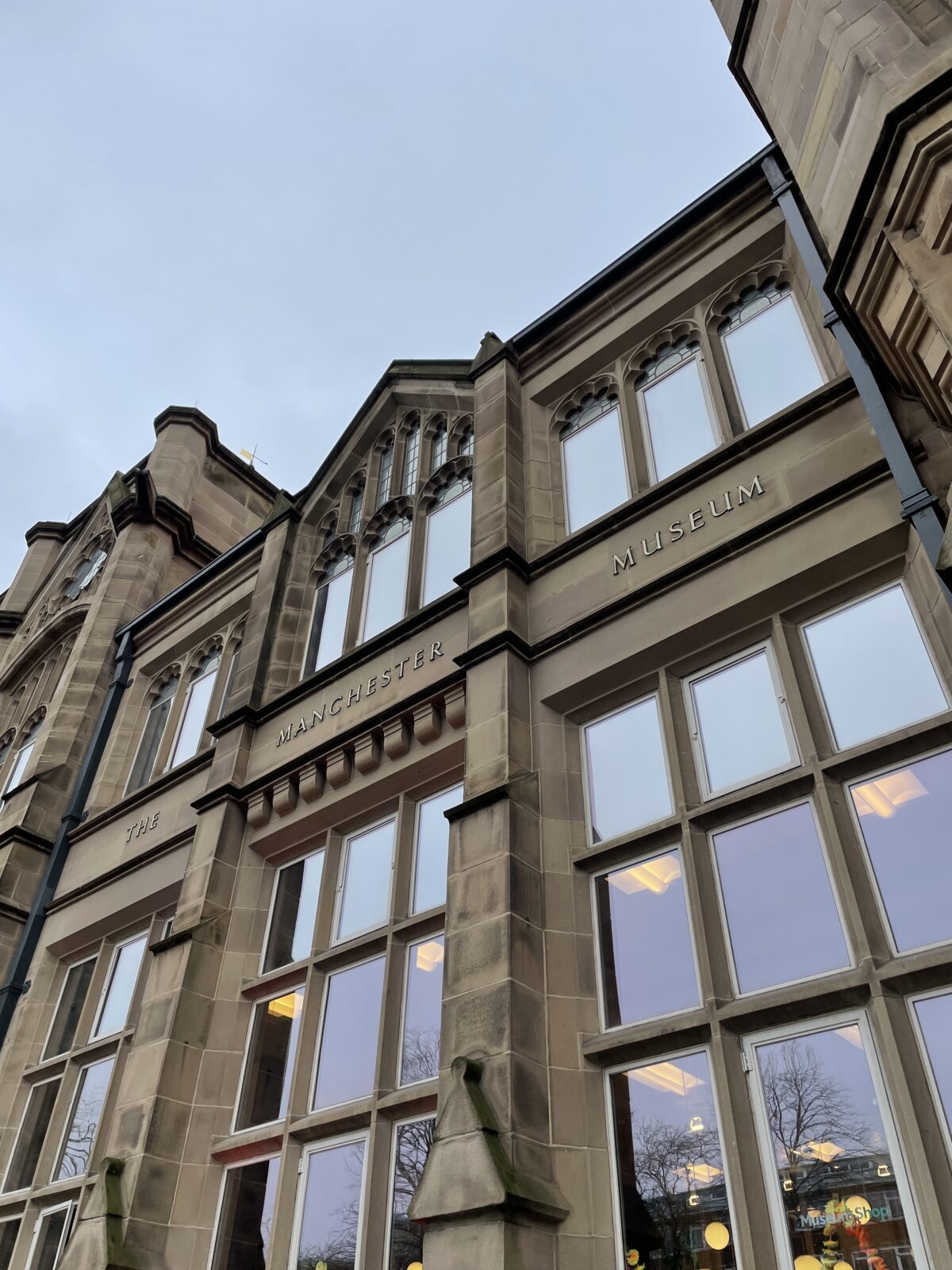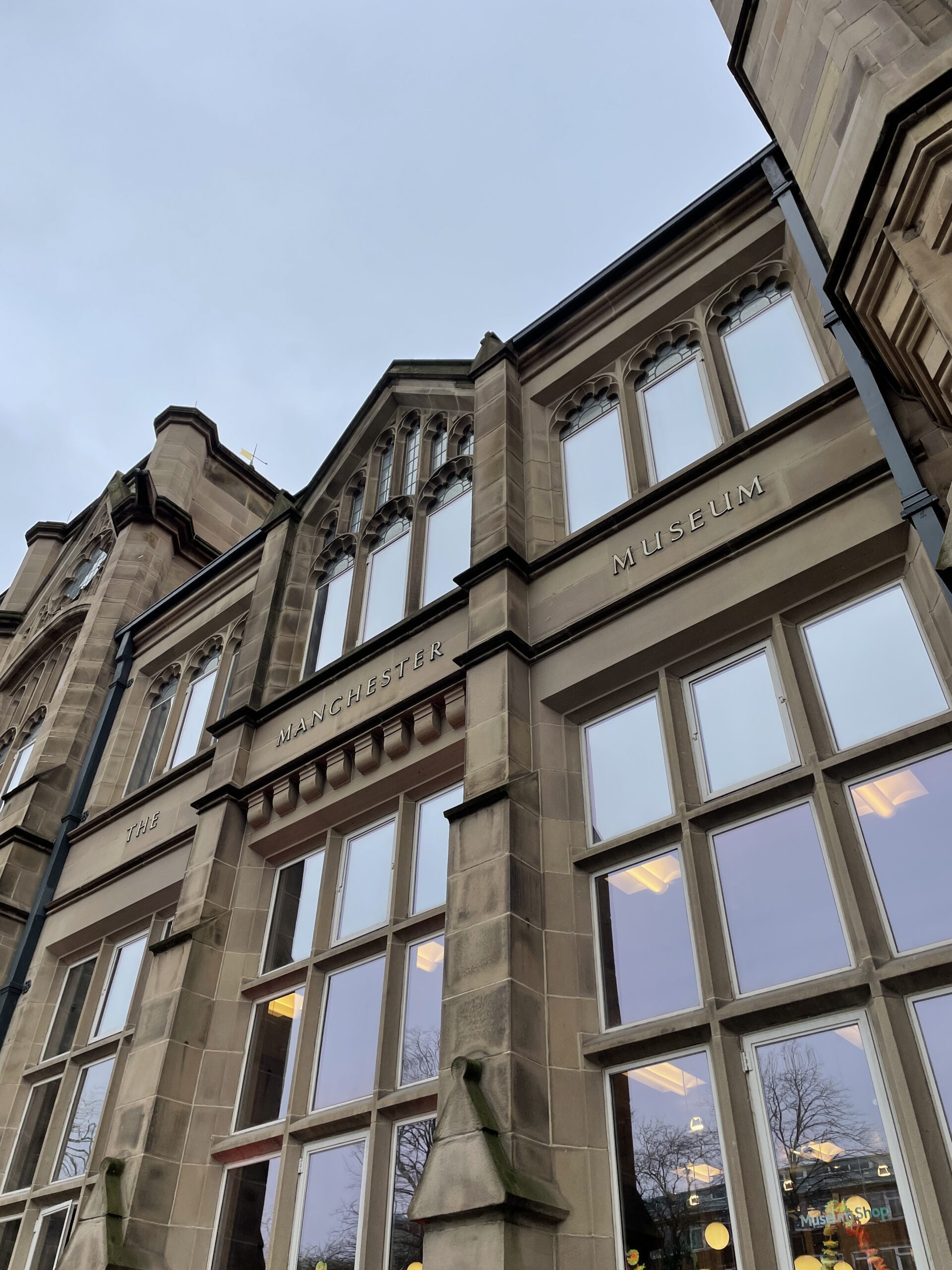 Manchester Museum has finally reopened to the public after an ambitious £15 million transformation project.
After an 18-month refurbishment, the cultural institution – which is part of the University of Manchester – has expanded into a modern new two-storey extension, with new exhibition spaces and inclusive facilities added into the space.
New spaces inside include a brand new Exhibition Hall, which has opened with the blockbuster exhibition Golden Mummies of Egypt, where visitors get an unparalleled access to more than 100 objects and eight mummies in a UK debut, while the new extension also includes the South Asia Gallery, which will be the UK's first permanent space to explore the lived experience of South Asian diaspora communities.
There's a new dinosaur in town too, joining the museum's legendary T-Rex Stan.
Find out more about Manchester Museum here.
___
Reaper Challenge
ZOUK Tea Bar & Grill
Monday 20 – Friday 24 February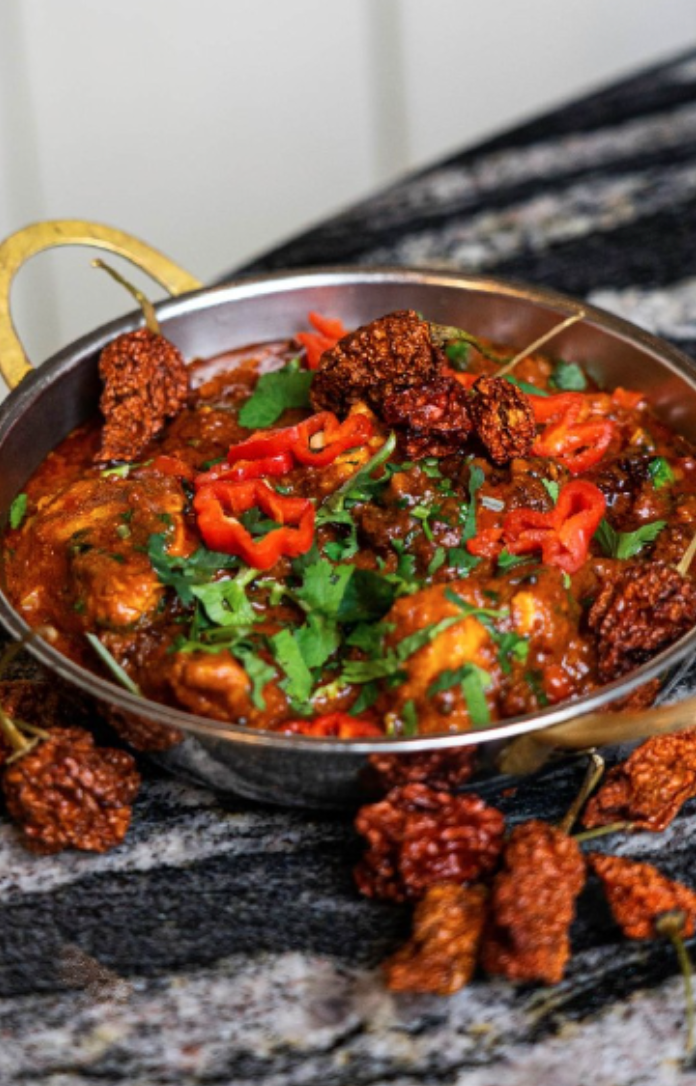 ZOUK is serving up 'the world's hottest curry' and a number of food challenges for National Chilli Day this week, and the best part is? There's lots of prizes up for grabs.
To celebrate every spicy-food lover's favourite day, ZOUK is putting on a special, limited-time-only menu to cater to all you heat freaks – and speaking collectively on The Manc's behalf (several of us having tried it), it's no joke.
Running for five days from Monday 20 – Friday 24 February, the aptly named 'Reaper Challenge' comes in three variations.
Find out more here.
___
Jurassic Seas
SEA LIFE Manchester
Monday 20 – Sunday 26 February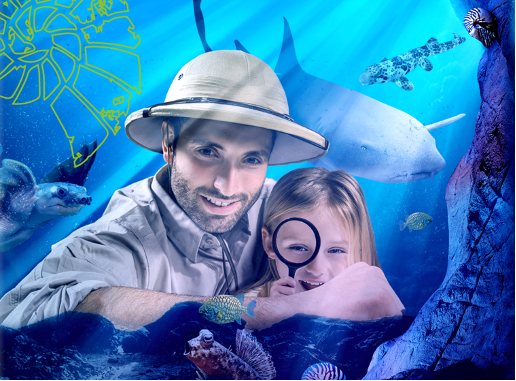 SEA LIFE Manchester is inviting families to dive deep into the past this February half term with its new pre-historic adventure called 'Jurassic Seas'.
For those up for the true Jurassic experience, you'll be able to dig for fossils, take part in challenges, enjoy dino photo opportunities, meet and greet The Professor, and even see animals from pre-historic times up close and personal – including sharks, turtles, and sea anemones.
Find out more and grab tickets here.
___
Pancake Day
Manchester City Centre
Tuesday 21 February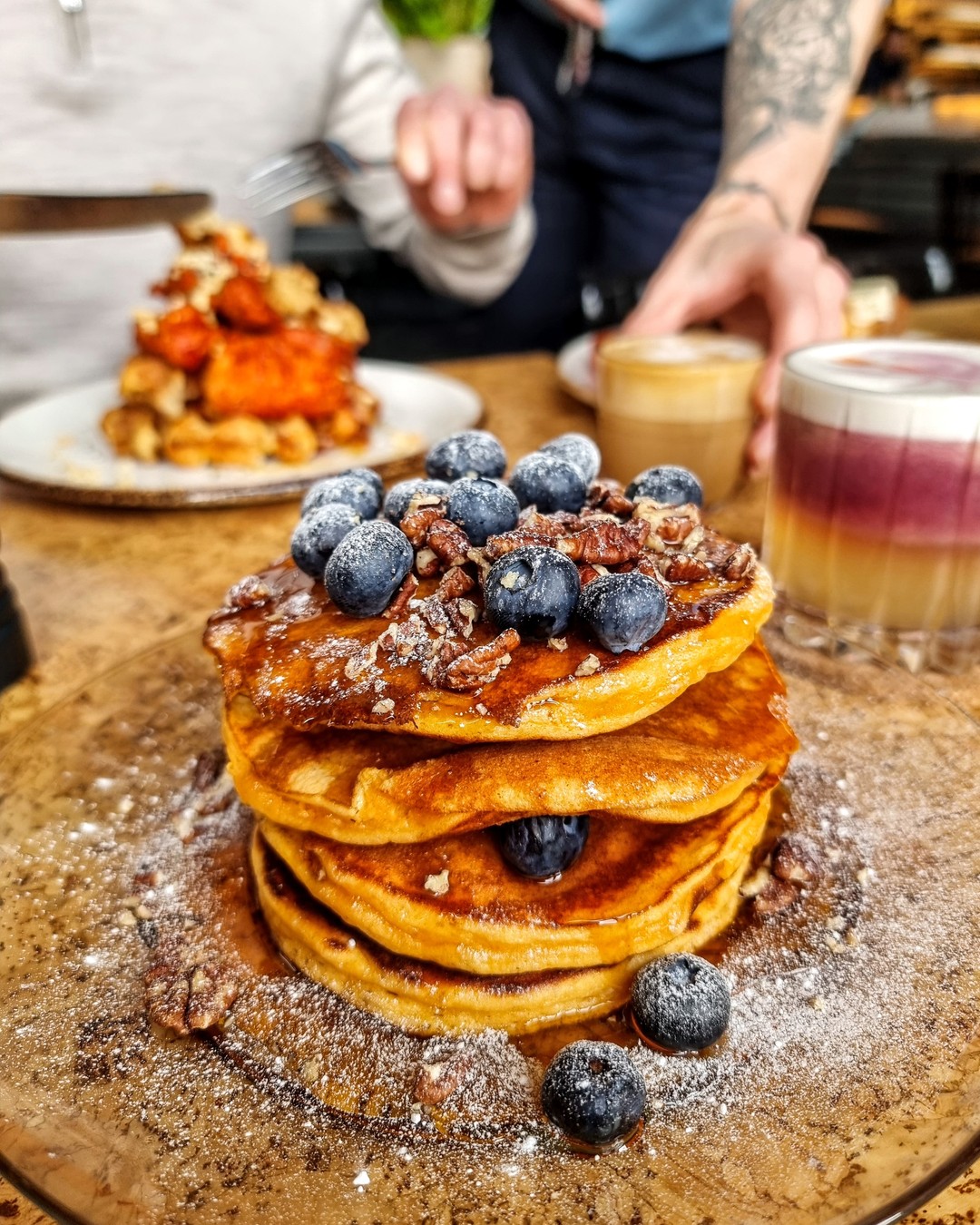 Considering all you need is water, flour and an egg or two, you wouldn't think there could be so much variety in pancakes in Manchester, would you?
But there's many different styles to choose from.
From sweet to savoury, miniature to fat, and thin to fluffy, no matter what pancake floats your boat, the city of Manchester is here to deliver… you just need to know where to look. So with Pancake Day finally here this week, we've broken down some of our favourites below to help you get your pancake fix.
Read our round-up of where to find the best pancake places in Manchester here.
___
Club Classics on Brass
The Blues Kitchen
Tuesday 21 February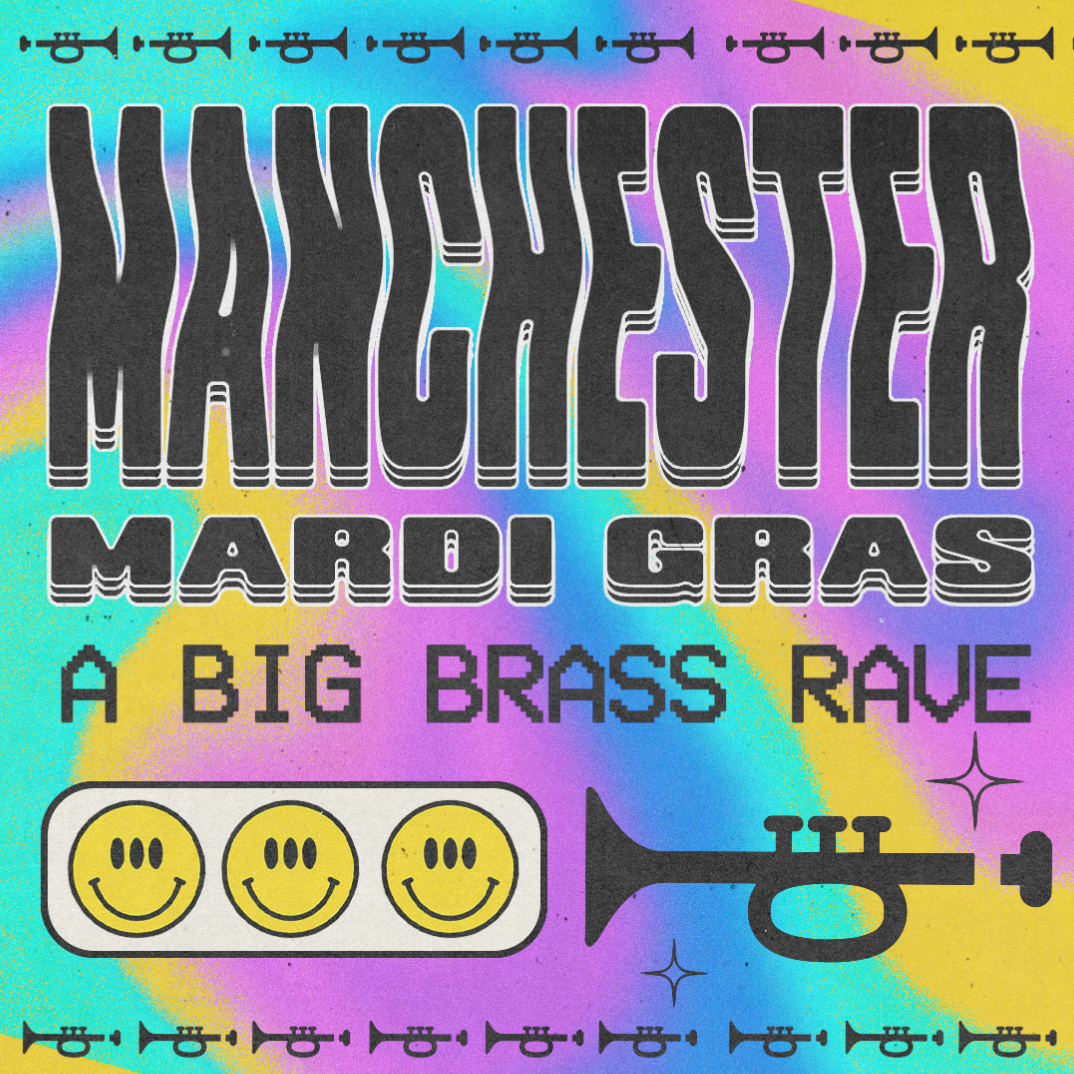 Combining the traditions of New Orleans with Manchester's own party heritage, The Blues Kitchen Manchester is delivering an evening of club classics performed by a one-of-a-kind brass band this Tuesday.
Mr Wilson's Second Liners are the North's answer to Meute, turning golden era dance anthems into big, brassy bangers, and this technicolour marching band promise glorious mayhem and pandemonium with their carnival twist on favourites by A Guy Called Gerald, New Order, Happy Mondays and more.
"Channelling the spirit of the 24 hour party people, welcome to the Brassienda."
Find out more and grab tickets here.
___
Malice in Wonderland & Dragon Quest
East Lancashire Railway
Tuesday 21 & Wednesday 22 February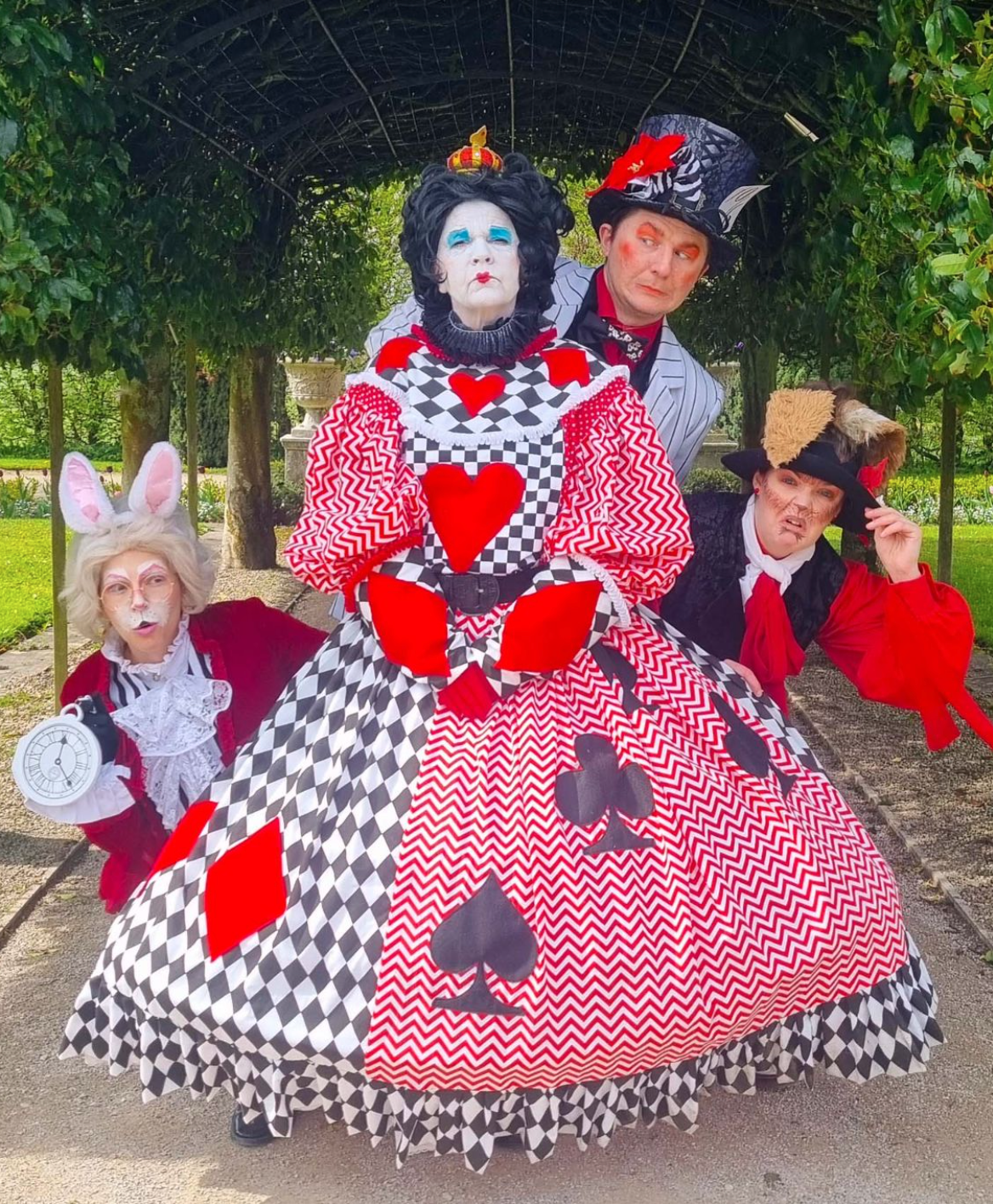 As always, East Lancashire Railway (ELR) has a whole host of themed events to entertain the whole family this February half term.
On top of the return of the popular Malice in Wonderland event, where families will need to hunt around for characters and clues to solve the mystery, there's also the chance to embark on a brand-new magical quest to the Mythical Forest of Fantasy and become the newest members of the legendary Dragon Camp.
Part mystery, part scavenger hunt, part treasure trail, families will have to complete magical missions and solve puzzles to become the master of dragons while meeting some mystical characters throughout the journey.
Find out more and grab tickets here.
___
Fancy catching all the February deals, discounts, and offers in Manchester's cafes, bars, and restaurants?
Quite a few of the city's bars and cafes have decided to extend their 50% off food deals from January into February, and we're absolutely chuffed to see it.
Beyond that, there are some awesome set menus, lunch deals and general discounts going around – not to mention quite a lot of Valentine's deals to take up if you're looking to celebrate Cupid's holiday with someone special this month.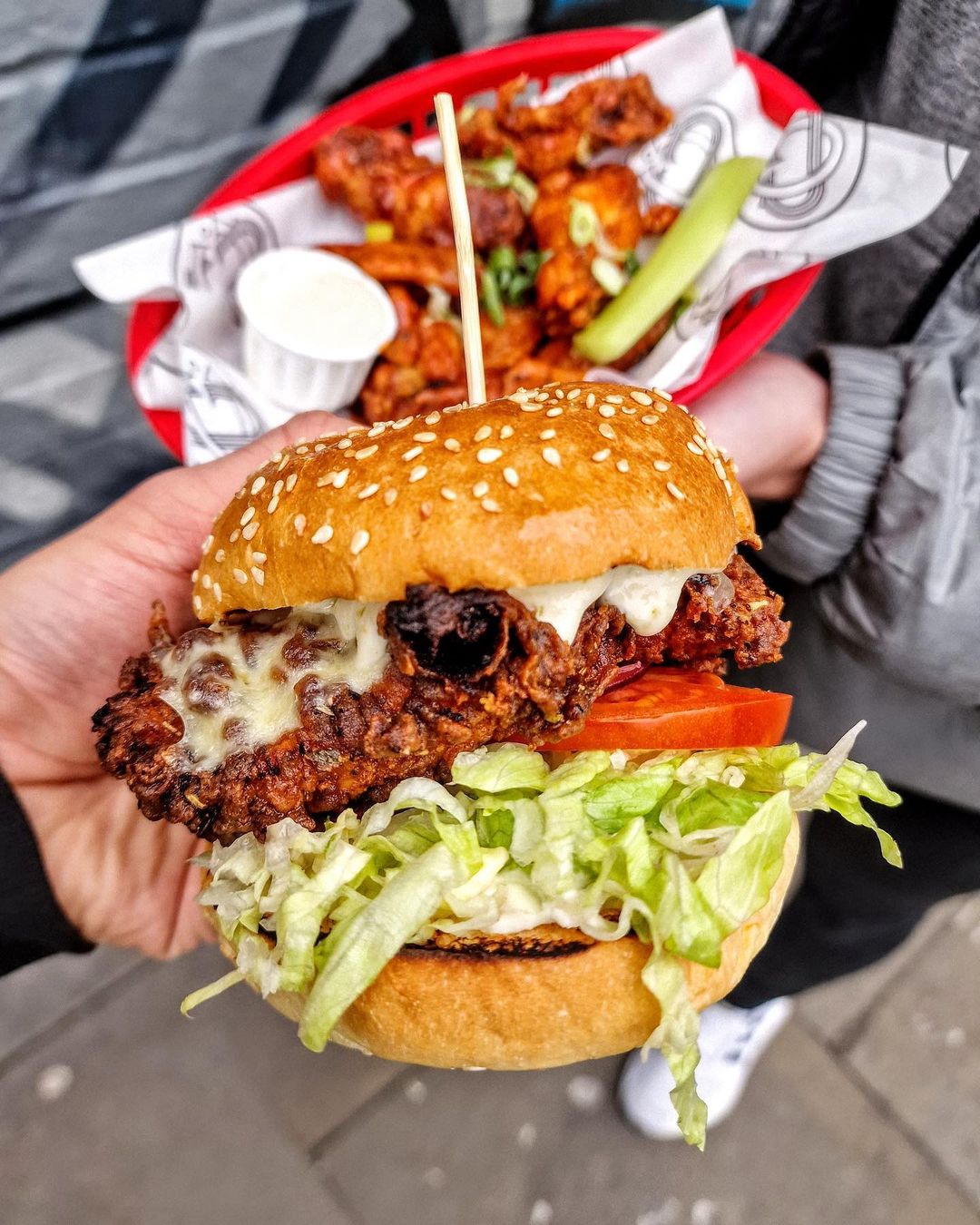 If you're looking for somewhere to grab a bite this week, we've rounded up some of the best Manchester February restaurant deals to take advantage of in 2023.
You can read our list here.
___
Family Friday – Half Term Edition
GRUB
Friday 24 February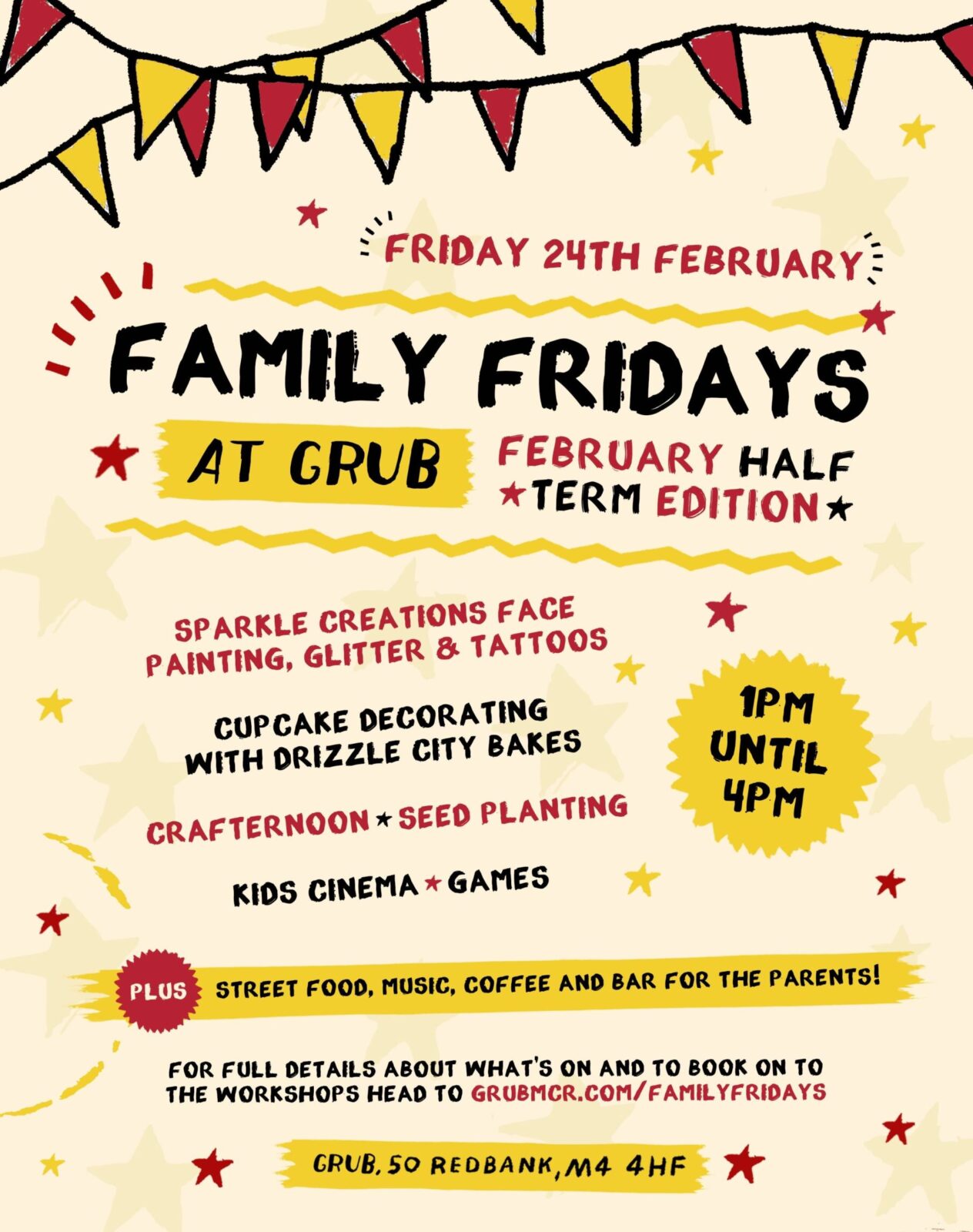 The extremely popular 'Family Fridays' event returns to Manchester's largest street food hub and social space GRUB for a half term special this week, with a range of activities including everything from watching specially-selected kids' films at the in-house cinema CULTPLEX and playing puzzles and board games, to arts and crafts, music making, bulb planting for spring and more.
There'll even be face painting, temporary tattoo workshops, and lots of fun with glitter too, on top of a wide range of street food, coffee, and the GRUB bar for the parents to enjoy.
The event will run from 1pm-4pm, with GRUB remaining open afterwards, and tickets are £3 per child, but adults do not need a ticket.
Find out more and grab tickets here.
___
Six Nations Official Guinness Fan Zone
Escape to Freight Island
Saturday 25 & Sunday 26 February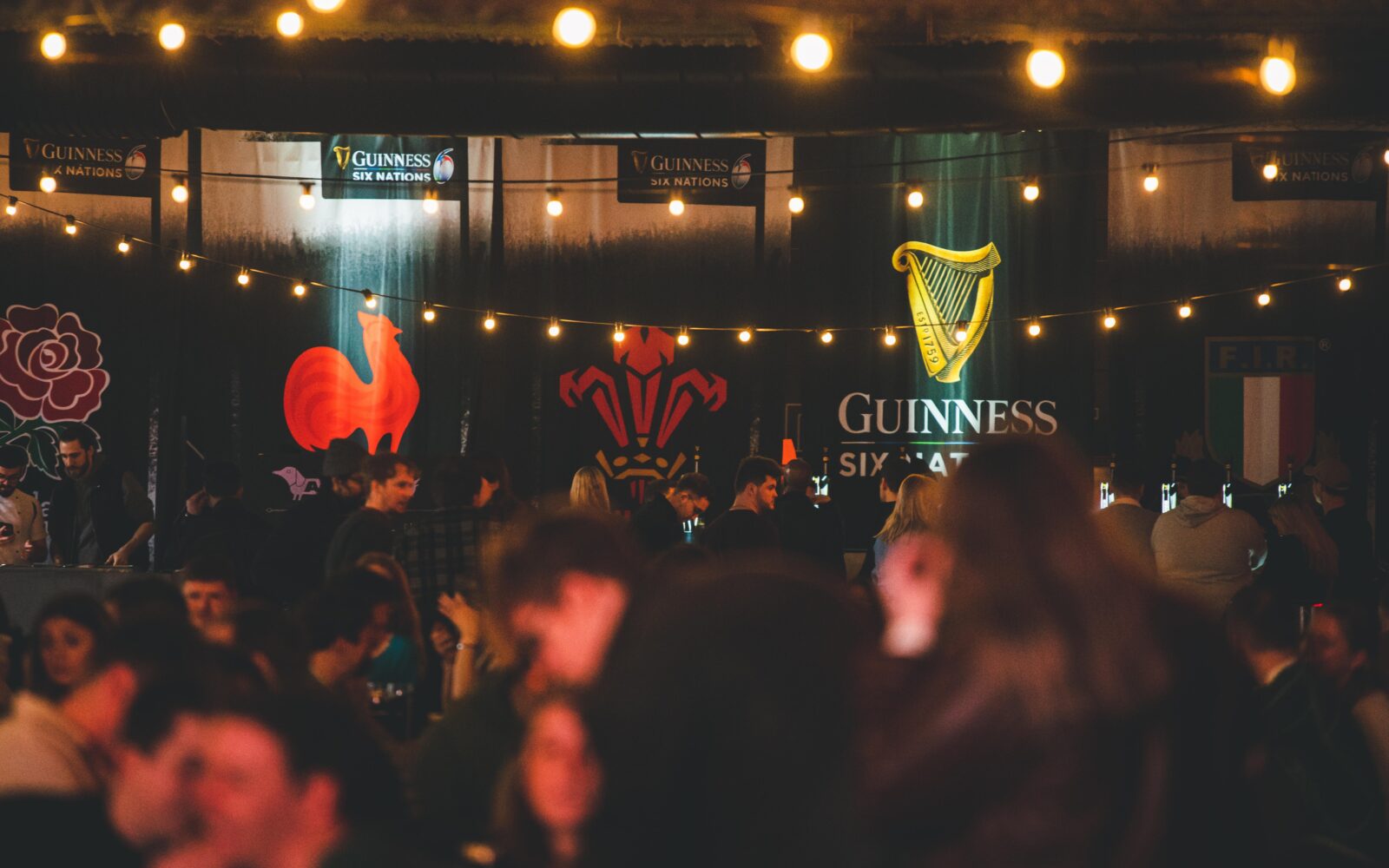 One of the biggest Guinness Fan Zones in the UK has arrived in Manchester city centre for the Six Nations, and the best part of all is, it's absolutely free.
With the beloved rugby union tournament running up until Saturday 18 March, Guinness have brought their popular fan zone to our lovely city – which is the biggest one outside of London – and have popped up at Escape to Freight Island just round the corner from Piccadilly Station.
The space has been transformed into a dedicated area for rugby lovers to watch the match, enjoy a fresh pint of ice-cold Guinness, and get involved with a whole host of other festivities.
Find out more and grab tickets here.
You can also read our round-up of all the best places to watch the Six Nations in Manchester here.
___
Featured Image – ATG Tickets | The Shack MCR | GRUB