What's On
The best things to do in Greater Manchester this week | 27 February – 5 March 2023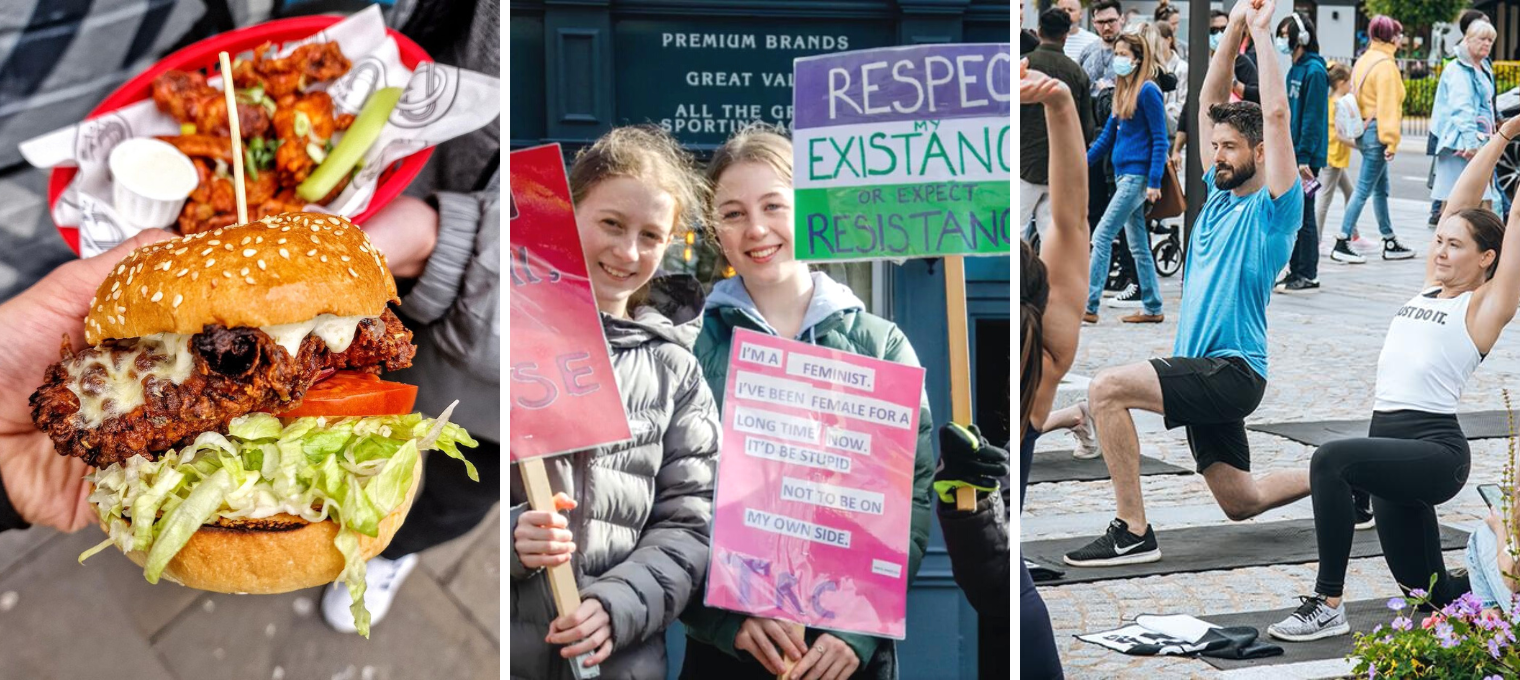 There's only a couple of days of the shortest month of the year left, before March rolls around once again.
With February's half term and themed days having now been and gone, a new month always means there's plenty to be getting up to throughout Greater Manchester, so we've cherry-picked a few of the best bits happening this week for another edition of our 'what's on' guide.
As always, some of the events we're going to mention are completely free, while others will set you back a few pounds, and many will need to be booked in advance.
Here's our top picks.
___
Manchester Museum
Manchester City Centre
Monday 27 February – onwards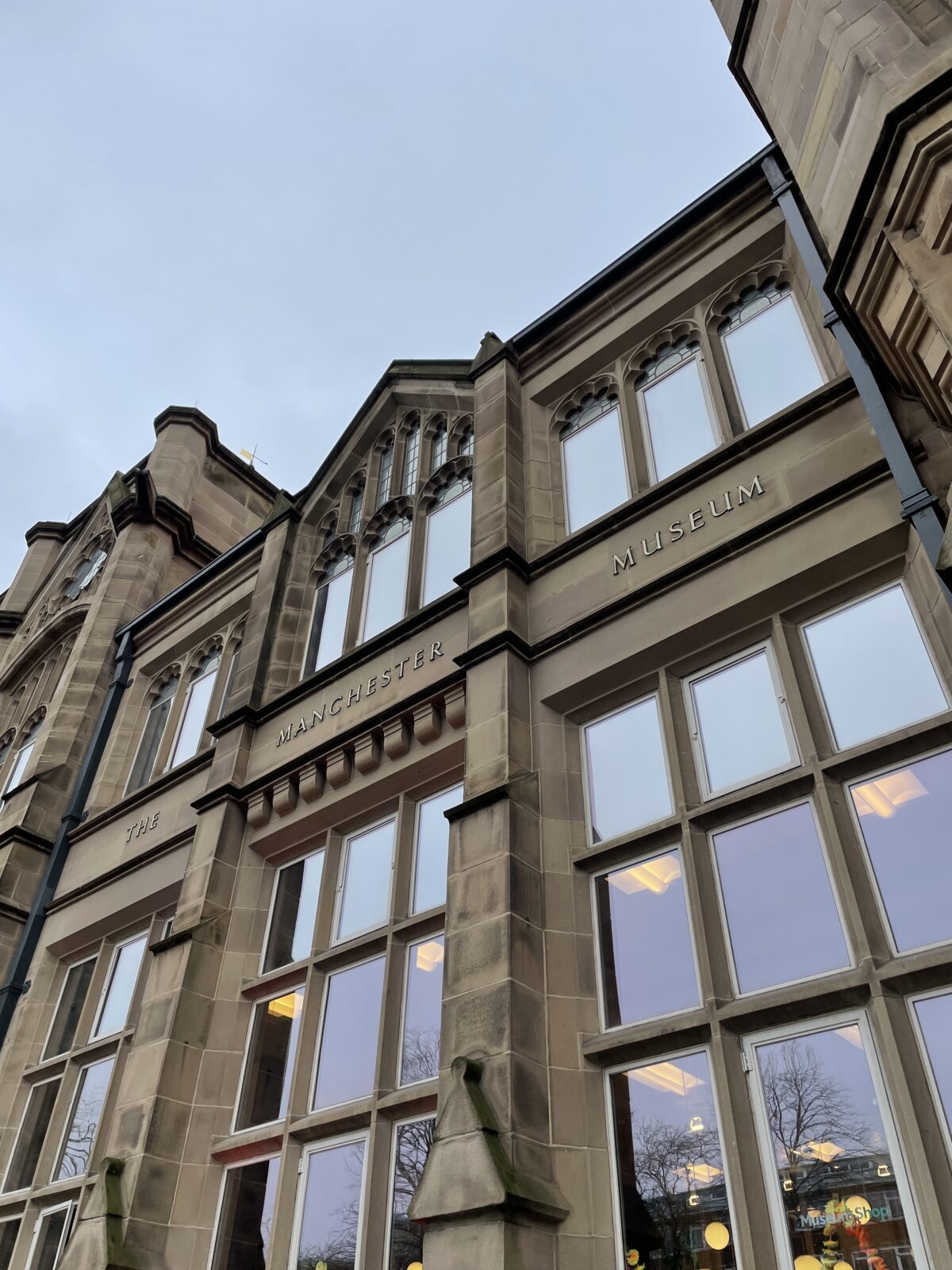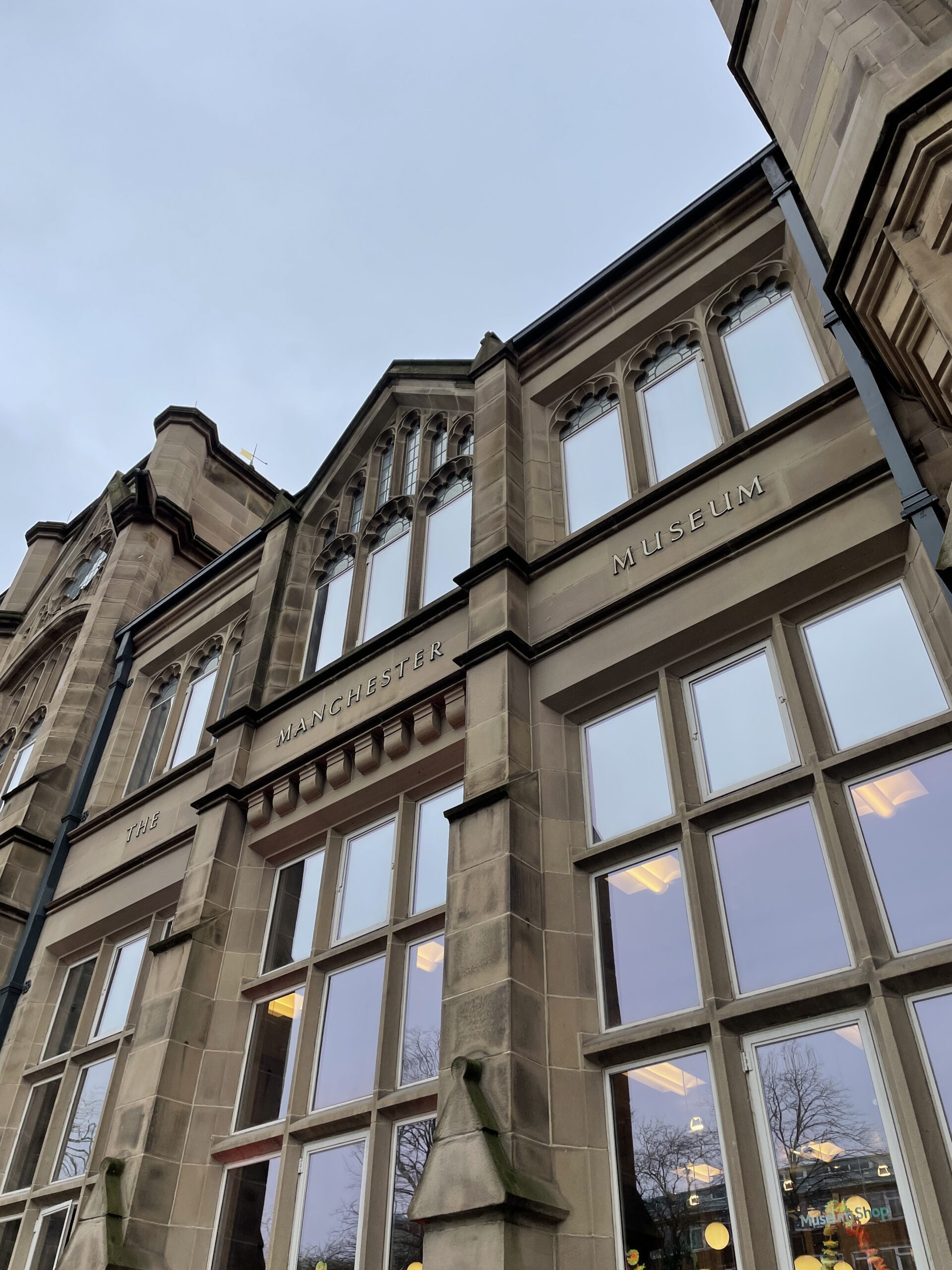 Manchester Museum has finally reopened to the public after an ambitious £15 million transformation project.
After an 18-month refurbishment, the cultural institution – which is part of the University of Manchester – has expanded into a modern new two-storey extension, with new exhibition spaces and inclusive facilities added into the space.
New spaces inside include a brand new Exhibition Hall, which has opened with the blockbuster exhibition Golden Mummies of Egypt, where visitors get an unparalleled access to more than 100 objects and eight mummies in a UK debut, while the new extension also includes the South Asia Gallery, which will be the UK's first permanent space to explore the lived experience of South Asian diaspora communities.
There's a new dinosaur in town too, joining the museum's legendary T-Rex Stan.
Find out more about Manchester Museum here.
___
LGBTQIA+ History Month with Cheddar Gorgeous
Kimpton Clocktower Hotel & Refuge
Monday 27 & Tuesday 28 February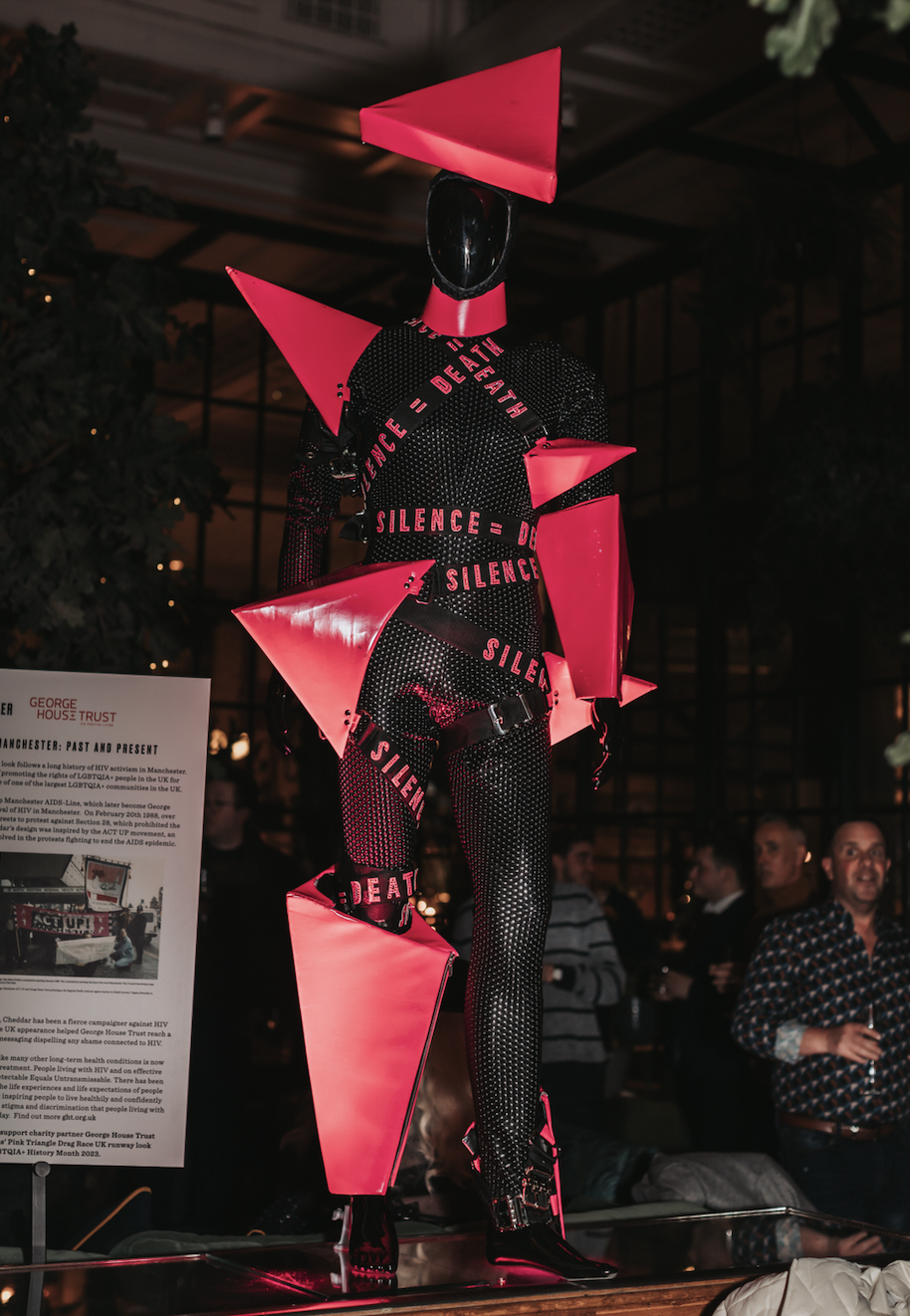 Cheddar Gorgeous' iconic Pink Triangle outfit is on show at Refuge throughout LGBTQIA+ History Month, and there's only a few days let to catch it.
RuPaul's Drag Race UK star Cheddar Gorgeous was applauded for the powerful HIV conversation in the werkroom on the hugely-popular reality competition show, and used the runway to showcase their activism with the bodysuit embellished with pink triangles.
Kimpton Clocktower Hotel and Refuge is also raising funds for its charity partner George House Trust throughout February with an outfit-inspired special cocktail called the 'Pink Triangle' – with a donation of 50% from each drink purchased going to the charity.
Find out more here.
___
Turn It Up: The power of music
Science and Industry Museum
Monday 27 February – onwards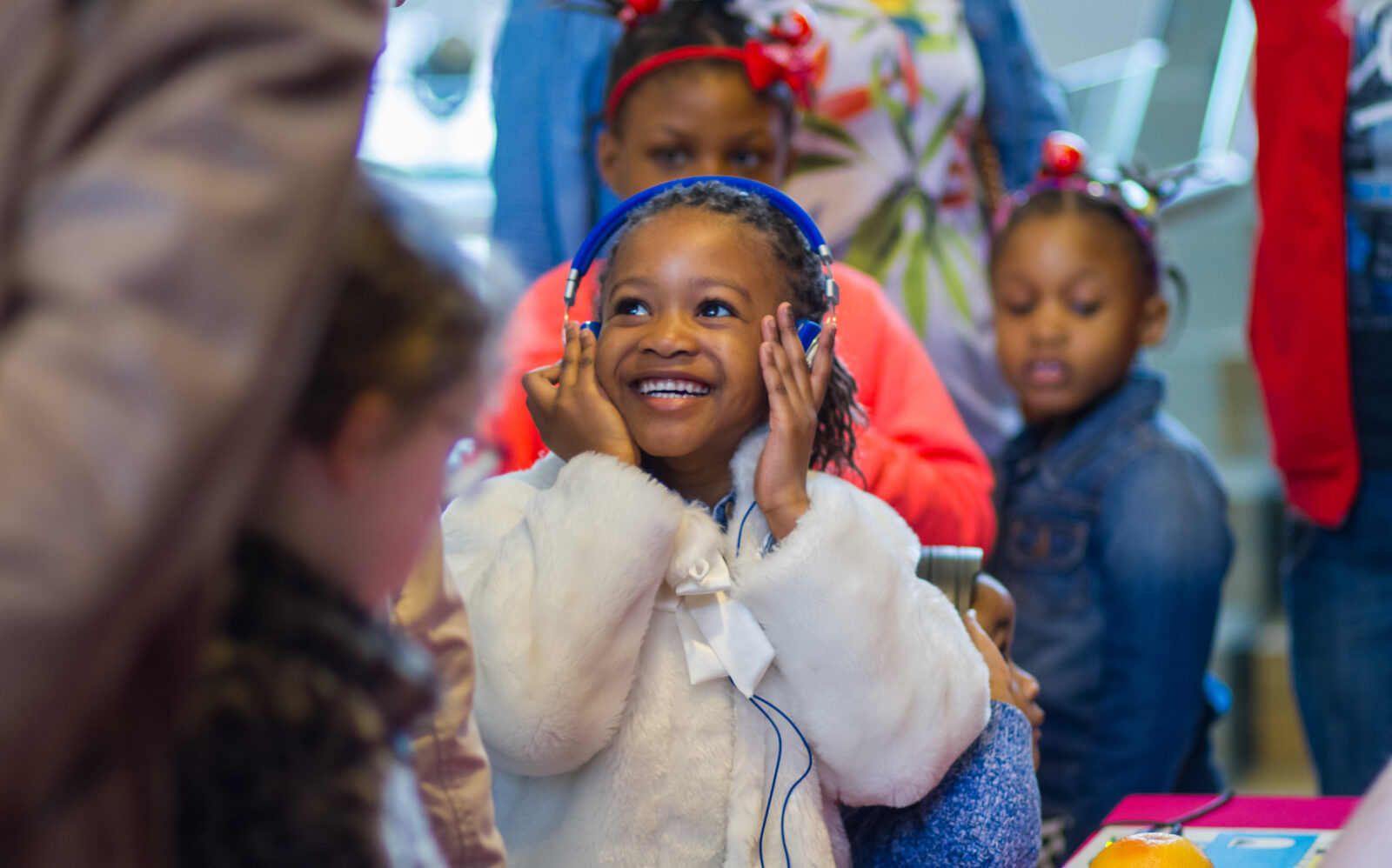 Mancs can "unravel the secrets of sound" through experiments, play, and performance at the Science and Industry Museum's new world-first exhibition.
Fancy getting to march to the beat of your own drum? Turn It Up: The power of music gives visitors the chance to make some noise and get creative with hands-on activities – including the chance to build your own music-makers, create your very-own tunes, and explore the secrets of sound in a new science show led by the museum's team of expert Explainers.
There'll be a whole host of interactive activities, special shows, and unique performances all themed around the science of sound to get stuck into.
Find out more here.
___
Castlefield Viaduct
Manchester City Centre
Monday 27 February – onwards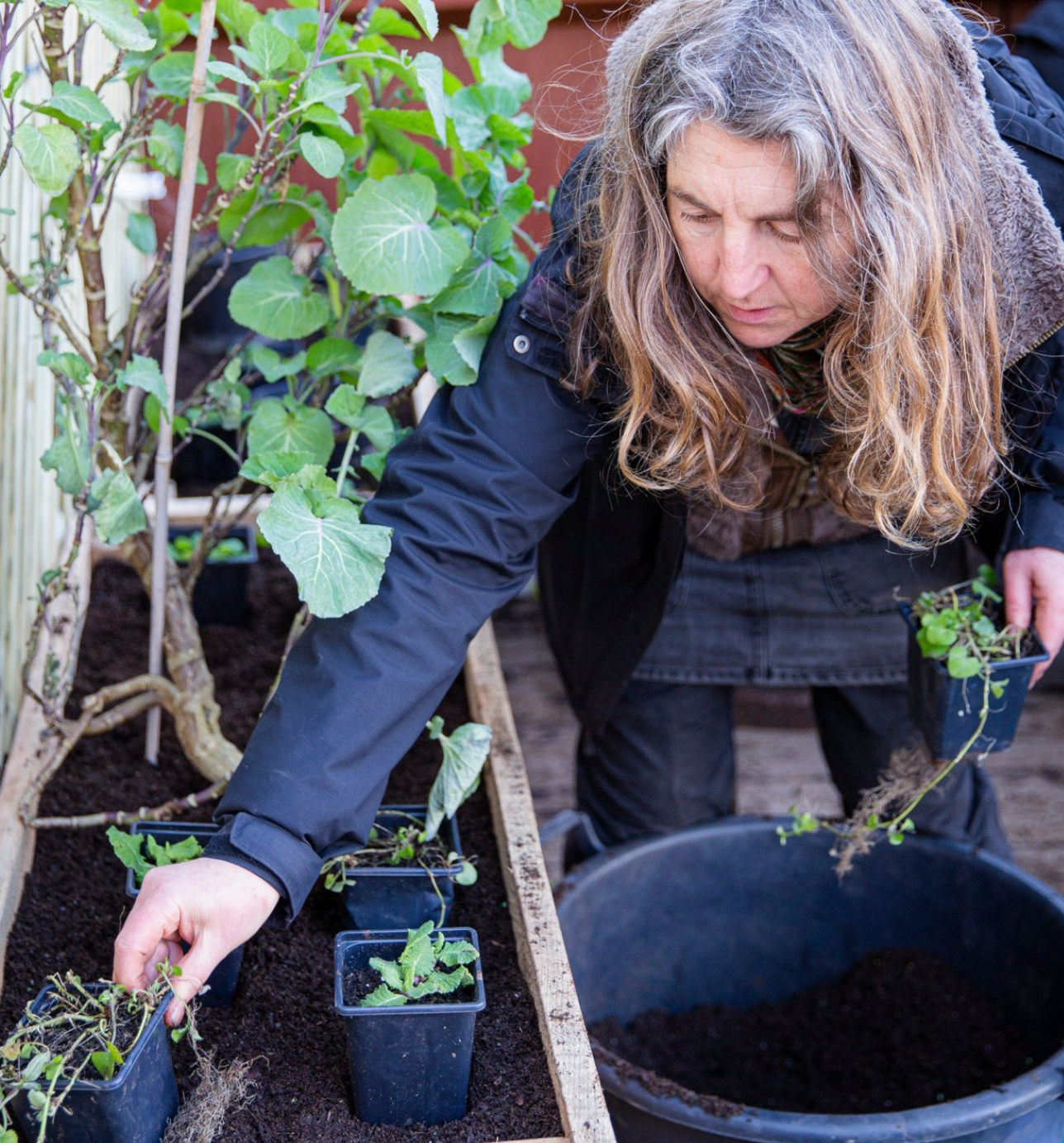 Manchester's new 'sky park' on Castlefield Viaduct has now reopened after being closed for maintenance over the winter.
The New York-inspired elevated urban park on the giant Grade II-listed 330-metre steel viaduct opened to the public as part of a pilot project to gauge opinion back in July 2022, but has been closed since December to allow time for the team of National Trust gardeners, volunteers, and community partners to prune, plant, and create new and exciting areas.
On top of the work to add a variety of seasonal planting displays created by, four plots on the viaduct have also been handed over to local community groups and partner organisations to create their own unique gardens for visitors to enjoy.
Find out more and book tickets here.
___
Swim with Sharks
SEA LIFE Manchester
Tuesday 28 February & Saturday 4 March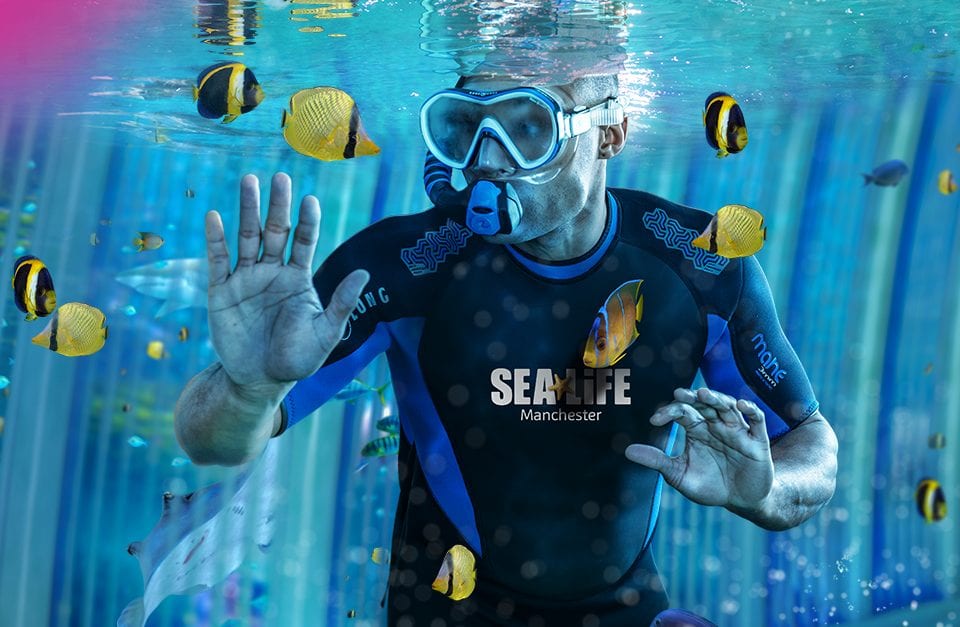 Fancy trying something new in 2023? Time to conquer your fears? SEA LIFE Manchester's snorkel cage experience lets people get closer than ever have before to more than 1,000 creatures of the deep at the Trafford Centre-based marine life aquarium.
Snorkel with Sharks is a one-hour surface snorkelling adventure.
Suitable for swimmers age 10+, the session includes a full briefing, introduction to the incredible creatures you can expect to see, and 20 minutes snorkelling in the purpose-built shark cage.
Find more information and grab tickets here.
___
Fancy catching the last of all the February deals, discounts, and offers in Manchester's cafes, bars, and restaurants?
Quite a few of the city's bars and cafes have decided to extend their 50% off food deals from January into February, and we're absolutely chuffed to see it.
Beyond that, there are some awesome set menus, lunch deals and general discounts going around.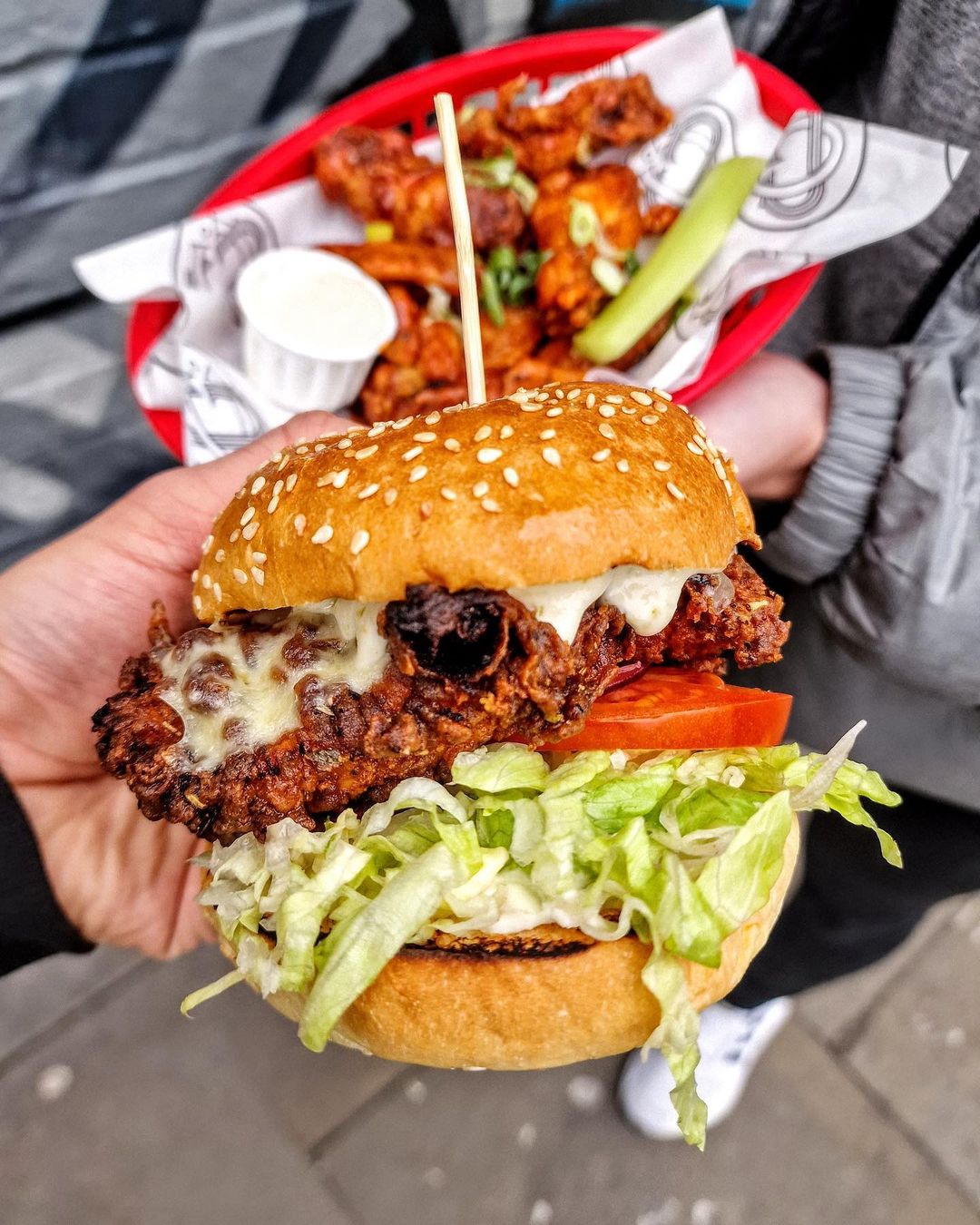 If you're looking for somewhere to grab a bite this week, we've rounded up some of the best Manchester February restaurant deals to take advantage of in 2023.
You can read our list here.
___
Swan Lake
The Lowry
Thursday 2 – Saturday 4 March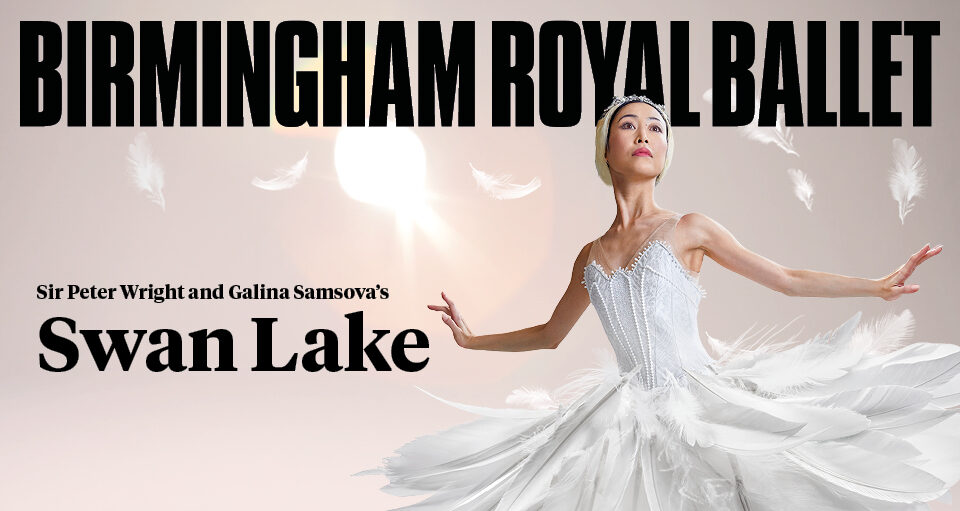 The greatest of all romantic ballets returns to The Lowry this week.
Swan Lake is one of the best-loved ballet productions, and in this revival of Peter Wright and Galina Samsova's glorious journey, the Birmingham Royal Ballet and Royal Ballet Sinfonia will perform alongside each other to Tchaikovsky's iconic live soundtrack.
Set to take over the Salford theatre from Thursday 2 – Saturday 4 May, early reviews of the production have called it "utterly mesmerising" and "supremely classy".
Find out more and grab tickets here.
___
Walk For Women 2023
Manchester City Centre
Saturday 4 March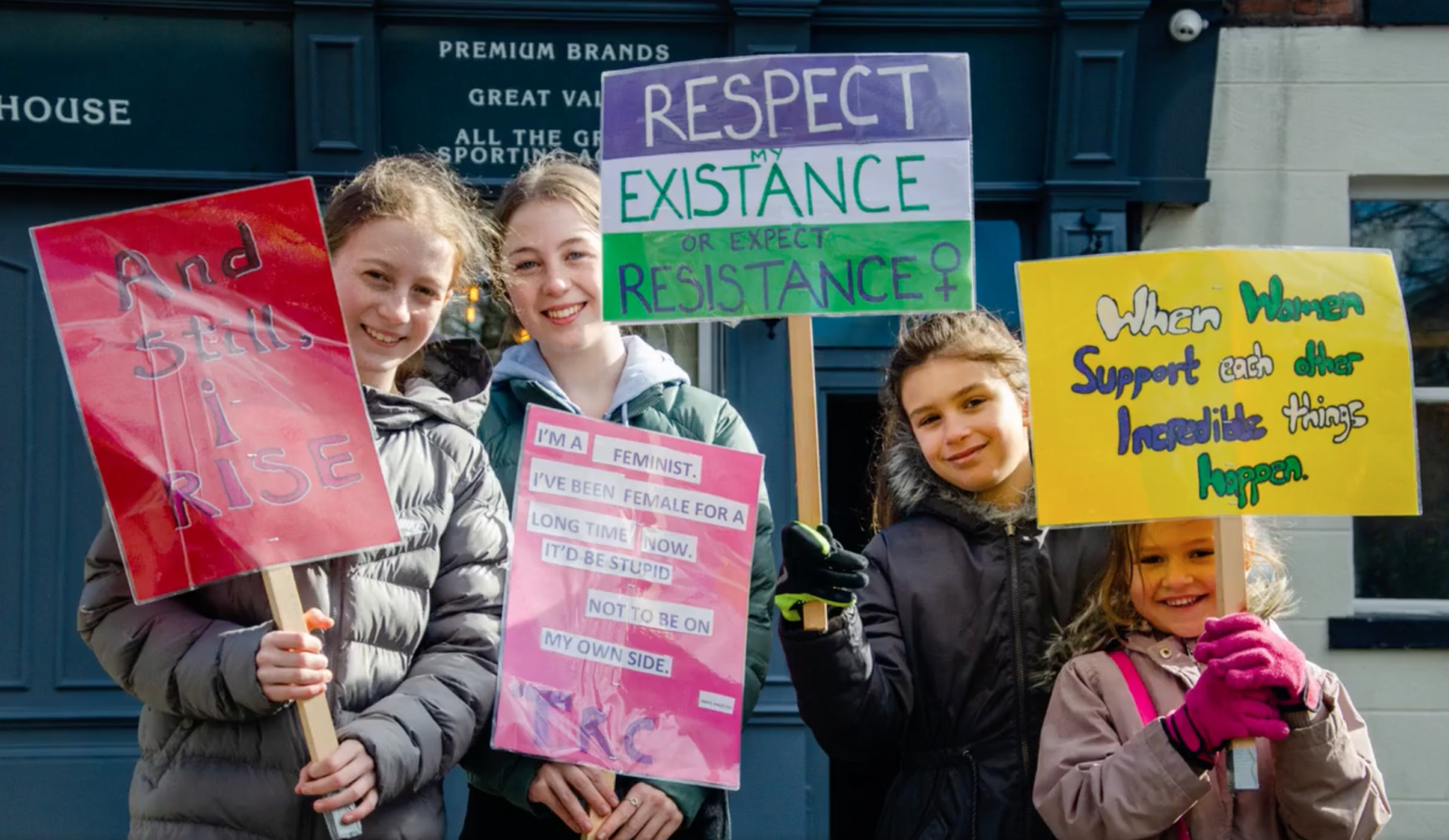 Hundreds will march through Manchester city centre in the name of equality and to mark International Women's Day this weekend for the annual 'Walk For Women'.
The 'Walk For Women' will march through the city in a celebration of the significant economic, political, and social achievements that women have made since they first won the right to vote just over 100 years ago, with organisers saying it's a brilliant opportunity to come together with family, friends, colleagues, and likeminded strangers to share a passion for equality and creating opportunities for Manchester women.
You can learn more about the Walk For Women here.
___
TEDxManchester 2023
The Bridgewater Hall
Saturday 4 March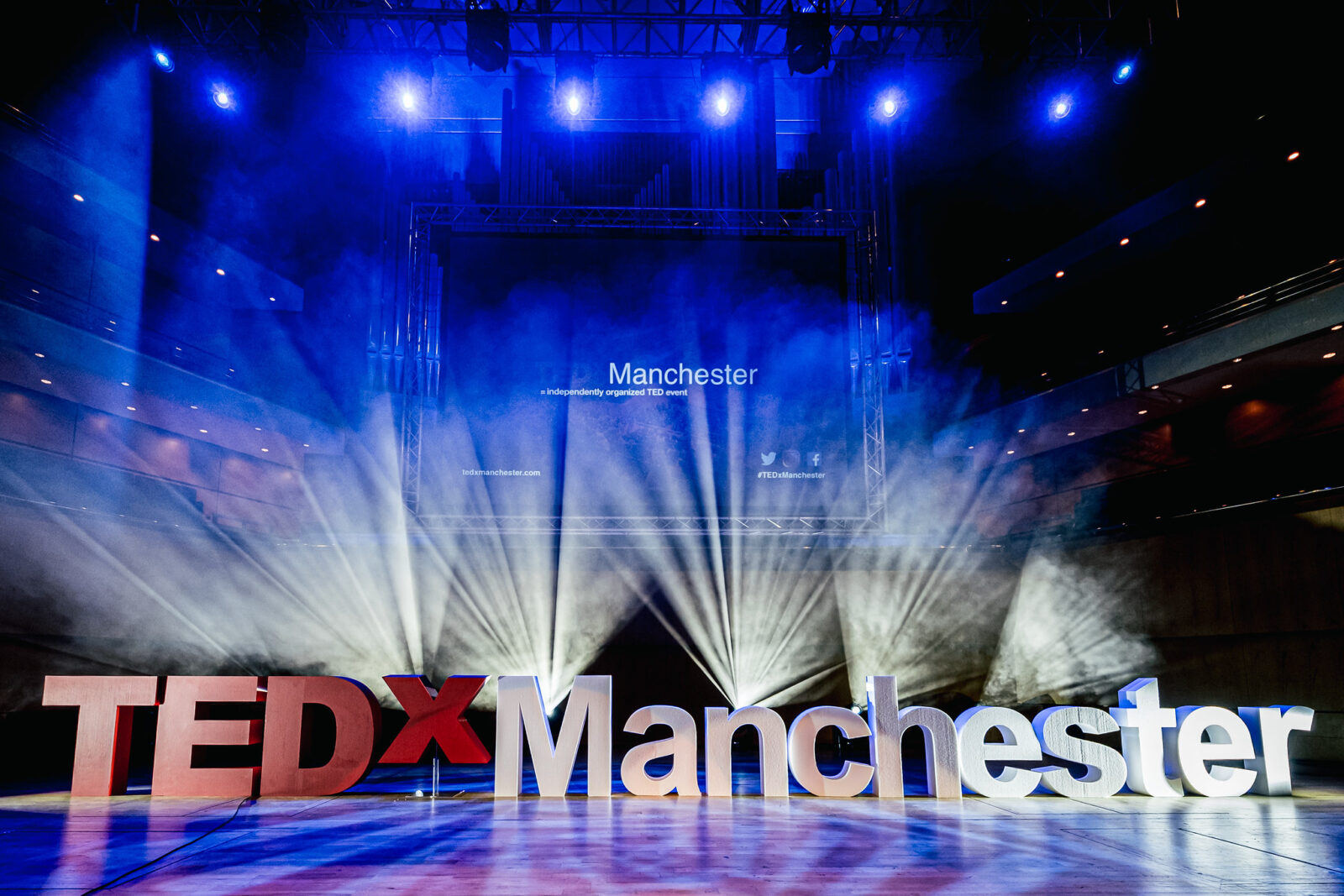 TEDxManchester is back at The Bridgewater Hall this weekend.
Founded in 2009, TEDxManchester was one of the first TEDx events in the UK, and since then, it's grown to be one of the world's largest and most recognised TEDx events – with this year's lineup featuring 12 handpicked speakers and performers who will fill the day with insights on a wide range of topics.
Attendees will get to hear fascinating talks delivered by passionate speakers in a world class venue to help reconnect their 'growth mindset'.
Find out more here.
___
Under Armour Fitness Event
Cheshire Oaks
Saturday 4 March
To celebrate the opening of Under Armour's brand-new store at Cheshire Oaks, fitness fans and families are invited to join the Under Armour team and coach Dan this Saturday for what is being called "a workout like no other".
There's three different FREE classes to get stuck into, one for those looking to start their weekend with a 60-minute low impact workout, another for those looking to work up a sweat that even a full day of shopping can't quite achieve, and another especially designed for families.
Attendees will get a goodie bag with Under Armour freebies, and healthy juices to take home with them.
Find out more here.
___
Sing-a-Long-a Encanto
Opera House Manchester
Sunday 5 March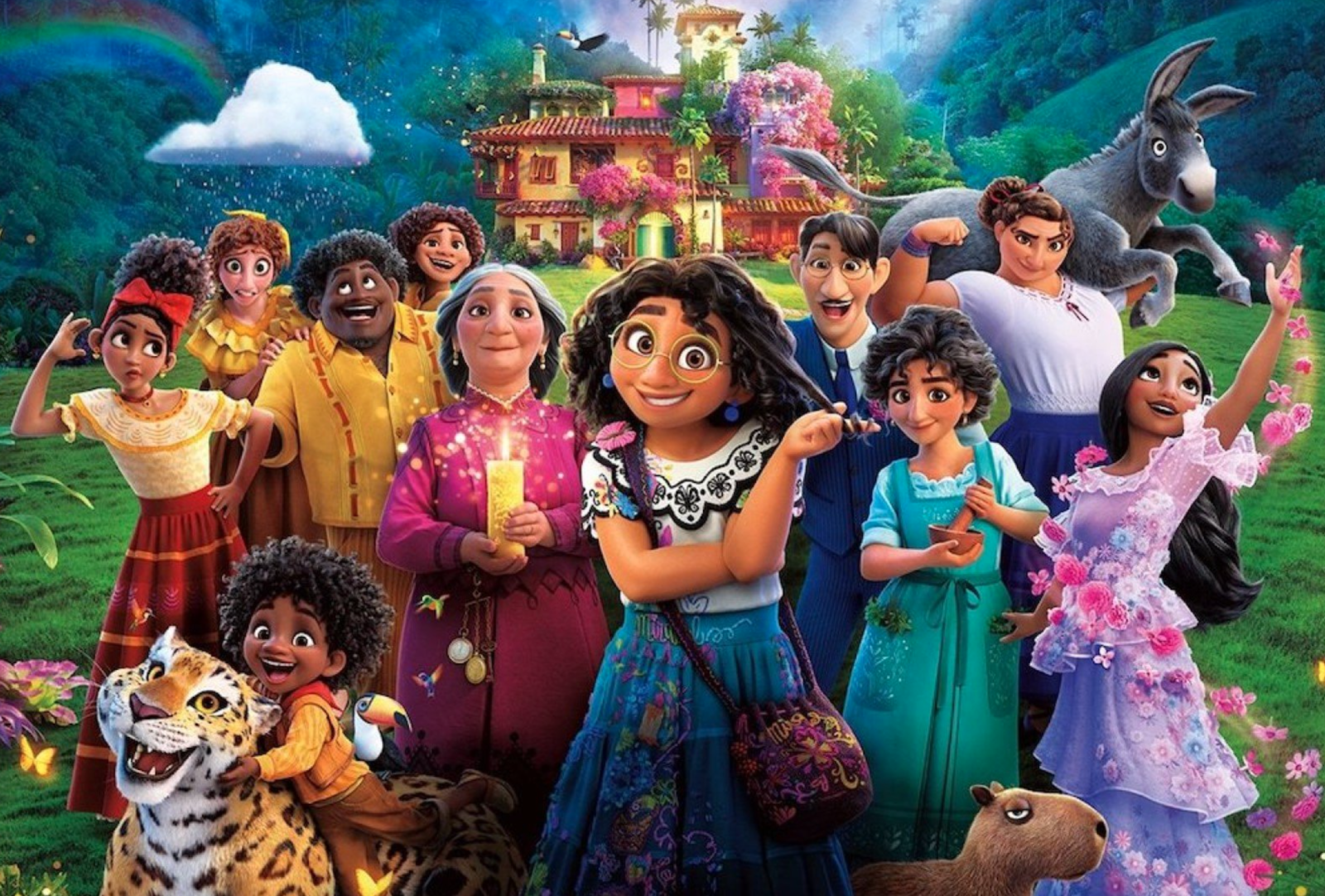 An interactive screening of Disney's smash-hit 2021 musical film Encanto is coming to Opera House Manchester this weekend, and it'll have the whole family singing along to the lyrics of the hugely-popular songs as they appear on screen.
You'll get to sing your heart out with a live host – who'll teach you some dance moves, help you create some magic, and show you how to use your free props bag.
With fancy dress strongly encouraged and full audience participation essential, the first rule of Sing-a-long-a is there are no rules, so head on down to cheer on Mirabel as she tries to save the magic surrounding the Encanto.
Find out more and grab tickets here.
___
Featured Image – Cane and Grain | Manchester City Council | Cheshire Oaks