What's On
The best things to do in Greater Manchester this week | 28 February – 6 March 2022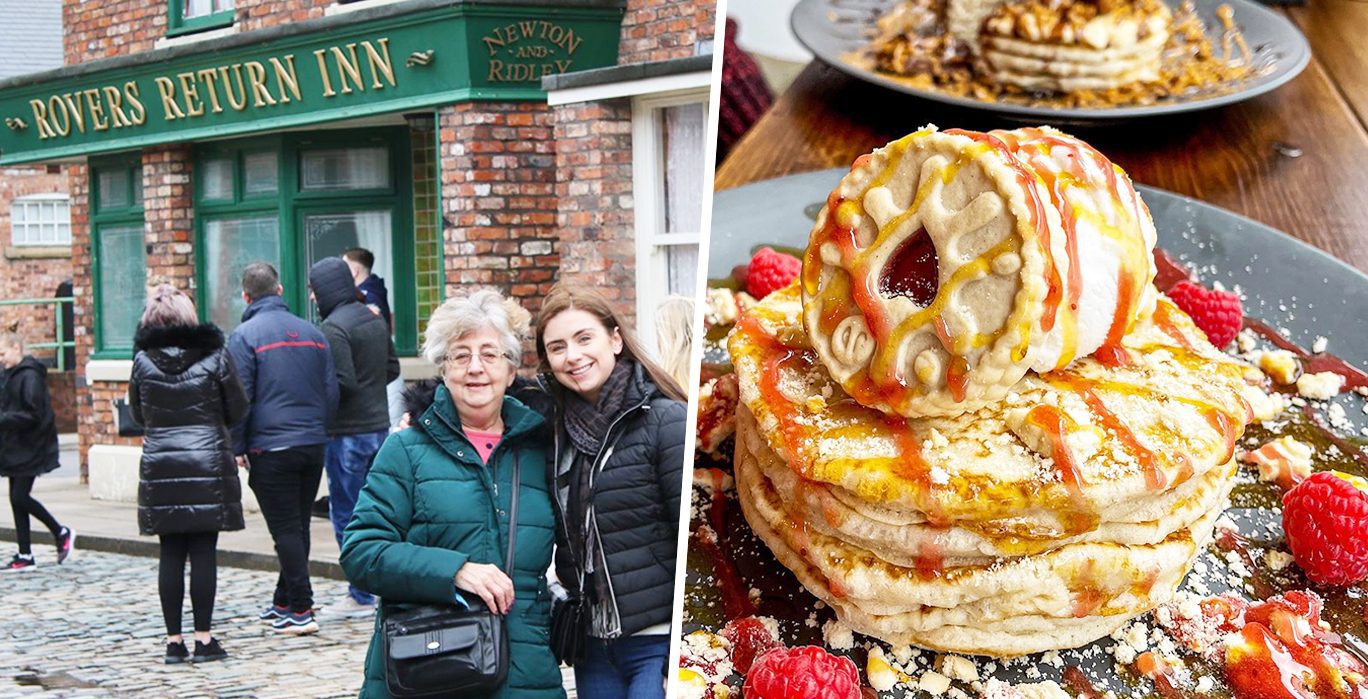 Another new month already? How is the year passing by so fast?
Well you know what they say, time flies when you're having fun, and that's always true in our region where you're never short of something to do, so we've cherry-picked a few of the best things happening this week to put together another fresh edition of our 'what's on' guide for the city of Manchester and beyond.
As always, some of the events we're going to mention here are completely free, which is great for those looking to keep things on the cheaper side, while others will set you back a few pounds, and many will need to be booked in advance.
Here's our top picks.
___
James Bunny: Casino Tropicale at Electric Gamebox
Manchester Arndale
Monday 28 February – onwards
Manchester Arndale's immersive gaming attraction, Electric Gamebox, has launched a new secret agent-inspired game.
Using Electric Gamebox's state-of-the-art technology to create a top-secret virtual world, the brand new game, James Bunny: Casino Tropicale, launched last week, and it's a digital experience thar's inviting players to step into the world of James Bunny, aka Double-Ear Seven, in a mission to take down notorious mafia boss Francisco Salamander.
Projection mapping and motion tracking place participants right into the action, with a surround sound system blasting big band show tunes.
You can find out more here.
___
Science and Industry Museum
Monday 28 February – onwards
A world-first free exhibition that's explores the revolution in science that is transforming cancer care is currently on at the Science and Industry Museum in Manchester.
The Science Museum Group has partnered with expert partner Cancer Research UK for the curation of the new exhibition at what is a key moment in time when one in two of us will be diagnosed with cancer in our lifetime, but more of us than ever before are living longer and better with the disease.
Cancer Revolution: Science, innovation, and hope is the first "major object-rich exhibition" to reveal the past, present and future of how cancer is prevented, detected and treated.
Through never-before seen objects and stories, cutting edge treatment and research, reflection, new artist commissions and installations, film, photography, interactive exhibits and a breadth of personal stories, the museum says the exhibition presents the stories of people affected by cancer and those who study and treat it.
You can find more information about the exhibition here.
___
Fly360 Simulator at Runway Visitor Park
Manchester Airport
Monday 28 February – onwards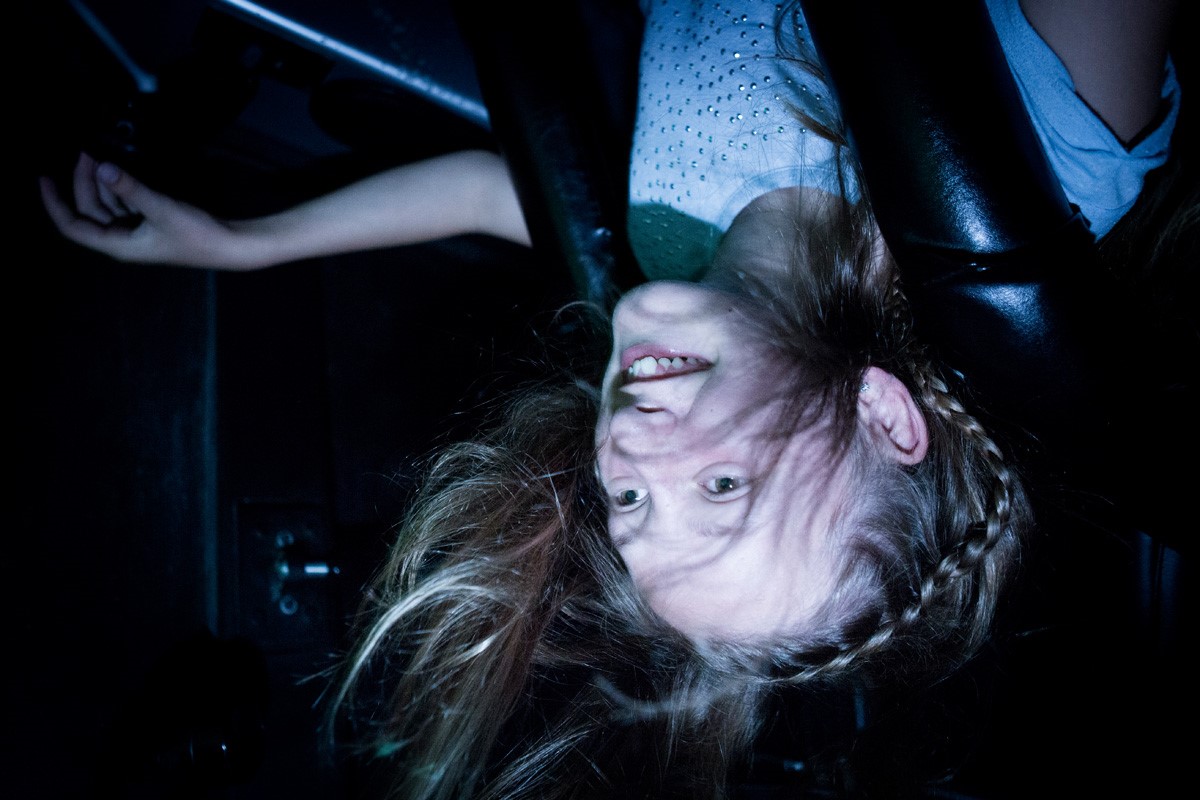 A new 360-degree flight simulator has opening at Manchester Airport's 'Runway Visitor Park', and it's giving people the chance to have a go at flying a virtual plane.
The state-of-the-art Fly360 simulator spins guests around in a pod that rotates 360 degrees on both vertical and horizontal axes, and it's said to be the most realistic flying experience imaginable – beyond climbing into a P-38 Lightning fighter aircraft and taking to the actual skies, that is.
The two-person machine is fully interactive, with safety harnesses and joystick control, and it's priced from just £6 per person.
You can find out more, and grab tickets here.
___
Pancake Day
Greater Manchester
Tuesday 1 March
Considering all you need is water, flour and an egg or two, you wouldn't think there could be so much variety in pancakes in Manchester, but there are so many different styles to choose from this Shrove Tuesday.
From sweet to savoury, miniature to fat, and thin to fluffy, no matter what pancake floats your boat the city of Manchester is here to deliver – You just need to know where to look, so we've broken down some of our favourites below to help you get your pancake fix all year round.
You can read our picks for the best places to grab pancakes in Manchester here.
___
Turtle Feeding
SEA LIFE Manchester
Tuesday 1 & Wednesday 2 March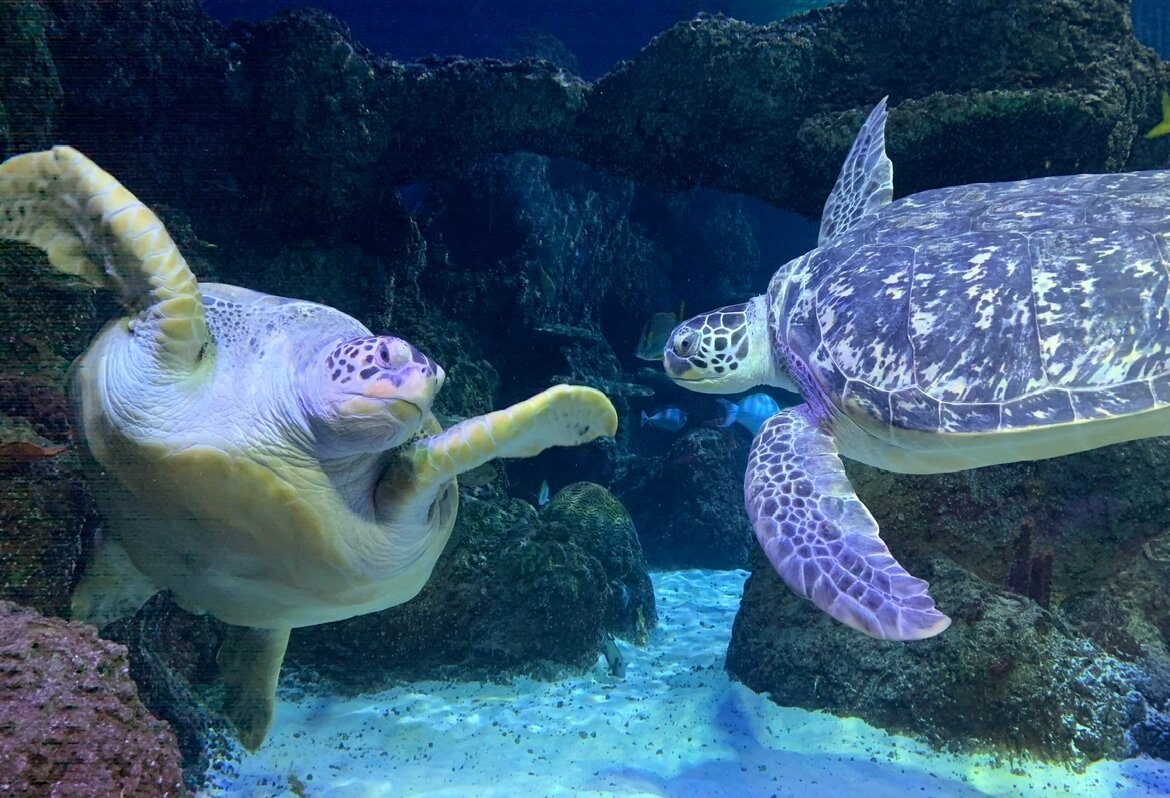 Fancy coming face to flipper with magnificent giant green sea turtles as you join them for a lunch date you'll never forget?
This is your chance to go and feed Ernie and Cammie the green sea turtles, who are SEA LIFE Manchester's friendliest and hungriest residents. Suitable for people eight and older, the SEA LIFE Manchester 'Turtle Feeding Experience' includes priority access into the centre on the day of your choosing, and the 15-minute feed will be with a knowledgeable trained Aquarist to help you enjoy your experience and tell you about Ernie and Cammie's diet and habitat.
You will then also be able to explore all the other amazing creatures cared for in the centre before and after your feeding experience too.
You can find more information, and book your place here.
___
Bottomless Pancake Brunch at The Shack MCR
Northern Quarter
Tuesday 1 March
There's a bottomless pancake brunch happening in Manchester on Shrove Tuesday, and it sounds absolutely brilliant.
Taking place at The Shack in Manchester's Northern Quarter, pancakes will come loaded with everything from bacon and maple syrup to strawberries and cream, whilst drinks choices will include the likes of prosecco, mimosas, numerous beers, and a couple of different ciders.
Priced at just £12.50 for 90 minutes of unlimited pancakes and another £15 for non-stop drinks, if you think you can manage to eat your body weight in pancakes, then this might just be for you.
You can find out more here.
___
Camelot Rises
Chorley
Thursday 3 – Sunday 6 March
Night of the Living Dead, The Strangers, and It Comes At Night are just some of the chilling films showing at the North West's newest immersive drive-in cinema this week.
Northern kids of the 80s, 90s, and 00s will get the chance to revisit their youth and return to the legendary medieval-themed Camelot Theme Park in Chorley, which sadly closed for good back in 2012 and has been largely abandoned and derelict ever since.
This is an experience like no other though.
Hosted by Park N Party – the team also behind sell-out seasonal drive-in events SecretCity, ScareCity, and ChristmasCity – visitors in up to 300 cars get to park up and watch a series of horror films across 12 weeks at 'Camelot Rises', but only after they have survived a terrifying one-mile journey through what has been described as a "zombie-infested wasteland".
You can find out more about Camelot Rises and grab tickets here.
___
Manchester Cheese Crawl
Manchester City Centre
Friday 4 March – onwards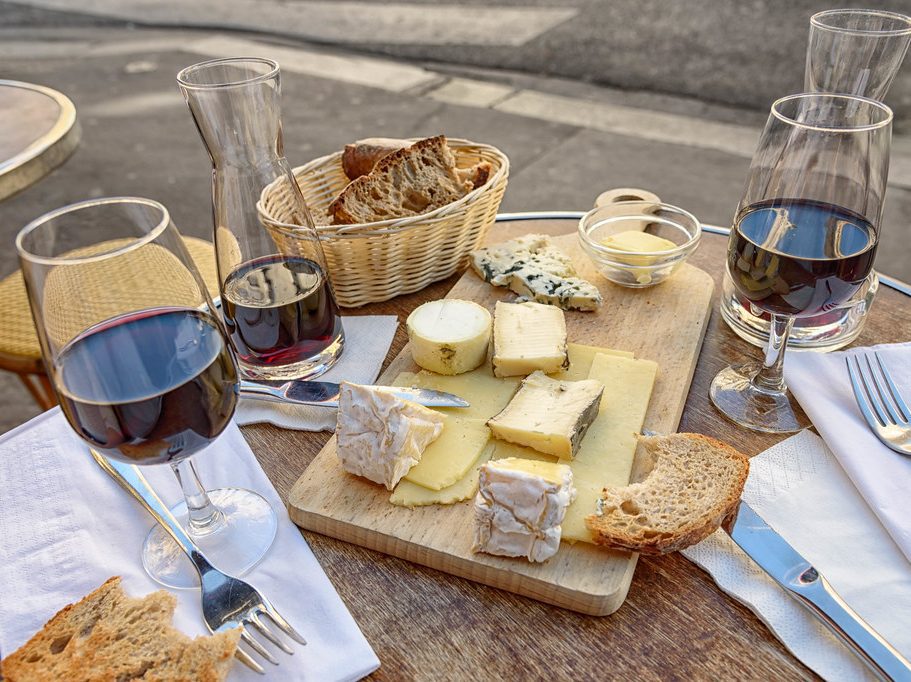 In what is undeniably the stuff of dreams for cheese lovers, you can now take part in a cheese and wine crawl around Manchester city centre.
Manchester is city that's packed with culture.
But if you don't fancy seeing the sights through one of the more typical tours, The Manchester Cheese Crawl will take you around some of the cheesiest spots the city has to offer for two hours of non-stop cheese-related fun – including everything from blue cheese tasting, to cheese quizzes, competitions, and more.
Tickets cost just £25 each, and include cheese samples, optional bread and crackers, and some red wine to complement.
You can find out more and grab tickets here.
___
Lakeside Dining Domes
Heaton Park
Friday 4 – Sunday 6 March
Heaton Park has revealed a new trio of scenic lakeside dining domes, and it's perfect for those looking for a unique afternoon tea experience in Manchester.
Situated in Manchester's largest park with stunning views of the lake and gardens, not to mention the Grade-I listed Heaton Hall close at hand, the domes are private and heated to ensure maximum comfort, and they offer an extra special afternoon tea experience surrounded by nature.
There's a seasonal menu that features a number of different afternoon tea options, including vegan options too, all for £23.95 per person.
You can find out more, and grab tickets here.
___
Coronation Street: The Tour
MediaCityUK
Saturday 5 & Sunday 6 March
Coronation Street: The Tour is returning after a two-year hiatus this month to give you the chance to see the hidden world of the nation's most-famous cobbles that lies behind the camera at the external sets at MediaCityUK in Salford.
Following in the footsteps of all your favourite characters, during each 90-minute tour, fans of the show will get to walk around all the famous sets of the Rovers Return, Roys Rolls, Underworld, and The Kabin, and so much more, and tour guides will share all the secrets of the show while they take you around locations of iconic moments from the soap.
There'll also be plenty of chances to get that all-important Corrie selfie too.
You can find out more and book tickets here.
___
Totally Roarsome
Arley Hall
Saturday 5 & Sunday 6 March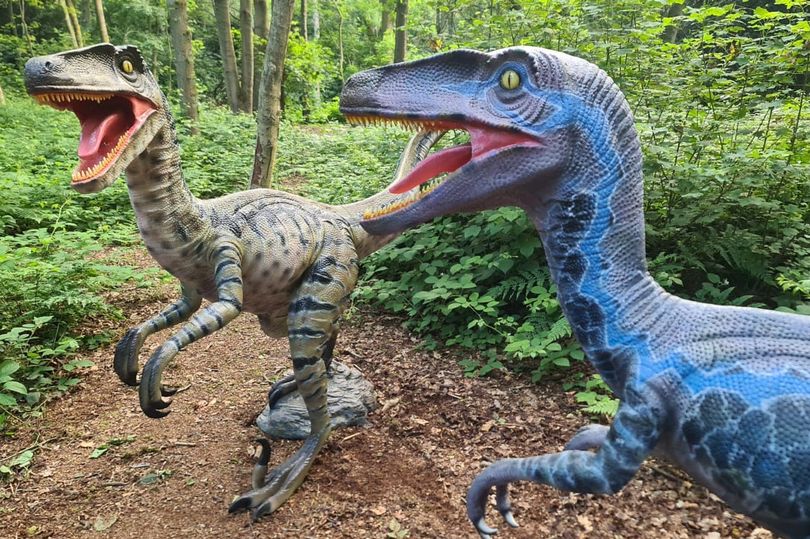 One of the North West's most-popular outdoor events has reopened near Manchester, and it's an ideal day out for families this month.
For the past two years, Totally Roarsome has taken the region by storm and has seen visitors flock from far and wide after it opened in untouched woodland following the initial lifting of lockdown restrictions in mid-2020, before returning after popular demand for the Easter half term in 2021.
And now, it's found a new home for 2022's event at Arley Hall in Cheshire.
There'll be more than 200 individual dinosaur models making up the woodland trail this year, with tickets priced at £8.95 and already selling fast.
You can find out more and book tickets here.
___
Need more of a reason to get excited about what's in store for 2022?
2021 may not have exactly gone to plan, but our buzzing region is looking forward to the year ahead with some seriously exciting things on the horizon, and Marketing Manchester – the organisation that incorporates our tourism board and the official website visitmanchester.com – has once again pulled together a list of things to get excited about in the year ahead.
The round-up list includes everything from outdoor experiences and cultural developments, to hospitality openings, events, and so much more.
You can read the list of 22 things to look forward to in Greater Manchester in 2022 here.
___
Do you know about all the massive gigs and theatre shows happening in Manchester this year?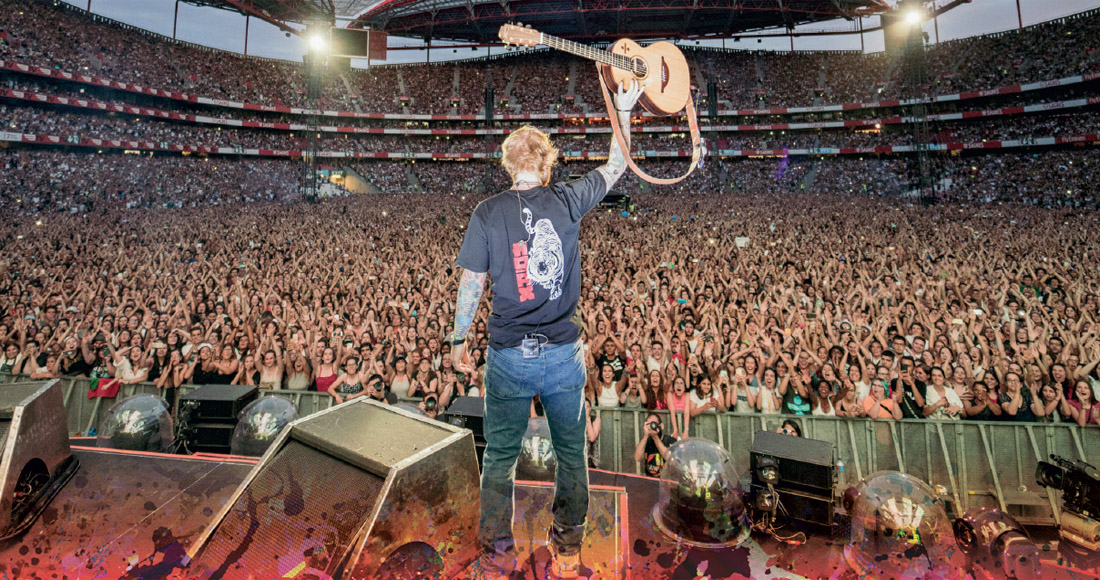 While it's true that the last couple of years have been rough for the theatre and live music industries, there are some massive shows to look forward to in Manchester this year as our city's cultural scene continues to push forwards with huge festivals, world-renowned theatre, and some of the planet's biggest musicians paying visits in 2022.
If you're looking for some key dates to pop in your diary, you can have a read of our 2022 events round-up list here.
___
Featured Image – Coronation Street | Hampton & Vouis