What's On
The best things to do in Greater Manchester this week | 30 August – 5 September 2021
Here's a fresh edition of our 'what's on' guide for the city of Manchester and beyond this week.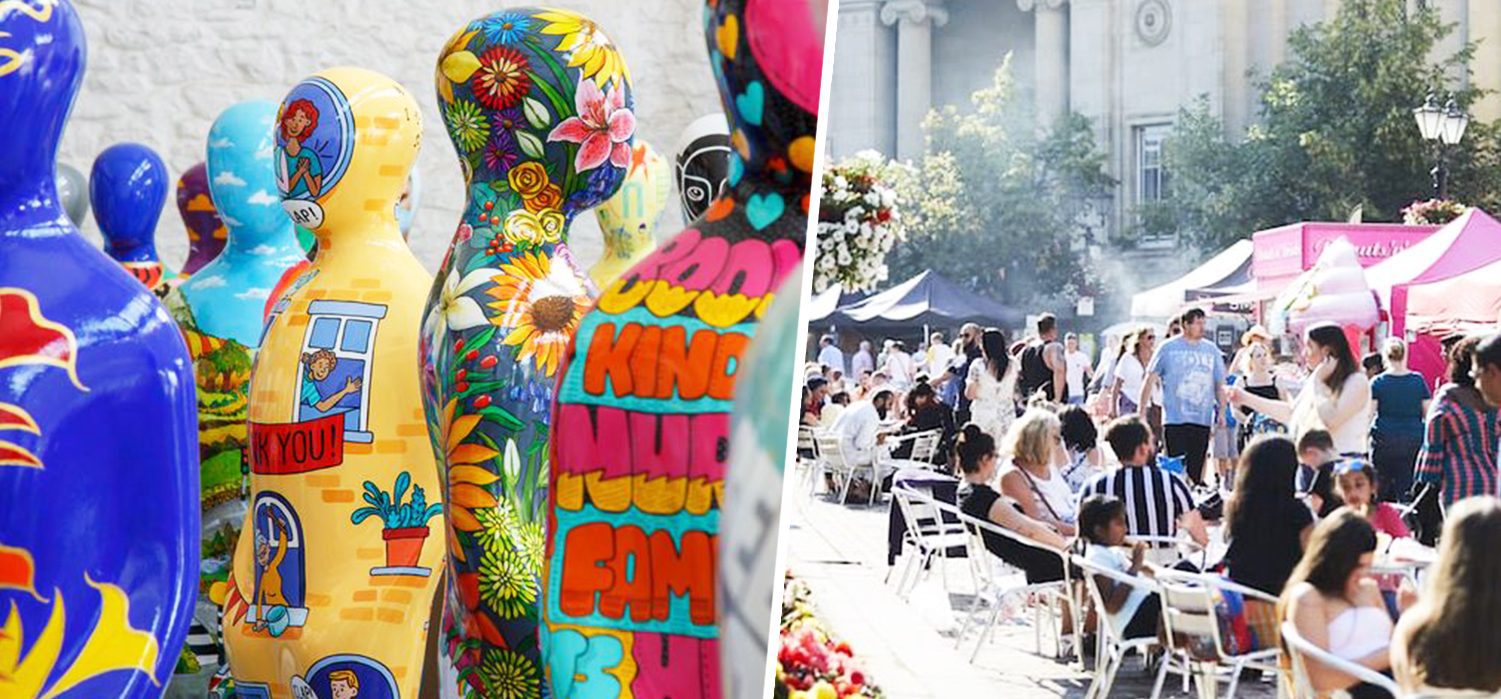 The summer season may be drawing to a close, but there's still plenty happening in the region this week.
So we've put together a fresh edition of our 'what's on' guide for the city of Manchester and beyond this week, and we've cherry-picked a few of the best bits.
Some of the events we're going to mention here are completely free, others will set you back a few pounds, and many will need to be booked in advance – with plenty still taking COVID-safety measures to give you peace of mind.
Here are our top picks.
___
Beat the Frog
Frog and Bucket Comedy Club
Monday 30 August
Fancy a good laugh this Bank Holiday Monday? Beat the Frog is the legendary amateur comedy night at Manchester's iconic Frog and Bucket Comedy Club, and has helped to launch the careers of some of comedy's biggest names – including Peter Kay, John Bishop, Johnny Vegas, Smug Roberts, and more.
At the start of the competition, three cards are handed out to lucky members of the audience, and up to 10 acts will then take to the stage and each try to do five minutes of material. If within those five minutes all three cards go up, then the act has lost and must leave the stage – but if the three cards stay down, that act has successfully 'Beat The Frog'.
They are then invited back to the stage for a clap off at the end of the night – which will determine the overall winner.
It's been named the "most unpredictable comedy night in the north".
You can find more information, and grab your tickets via the Frog and Bucket website here.
___
Bolton Food & Drink Festival
Bolton Town Centre
Monday 30 August
The hugely-popular Bolton Food & Drink Festival has finally returned this Bank Holiday weekend after a year of postponement, with plenty of action still happening this Monday.
After COVID-19 restrictions sadly meant that the annual festival had to move online in 2020, the support of local businesses of all shapes and sizes is helping the North West's biggest food and drink event to return in person for its 16th year this summer.
They're serving up some of the best food and drink the region has to offer.
World-renowned chefs have been sharing their secrets during free cookery demonstrations, and a collection of outdoor bars, live music and street entertainment are creating the usual festival atmosphere that draws visitors from far and wide.
You can find more information here.
___
90s Old School Paint Party
West Didsbury
Monday 30 August
Creative painting workshop company Paint Away is giving budding artists the chance to paint the man himself, Notorious B.I.G, at Wanago in West Didsbury this Bank Holiday Monday.
Pan Asian street food will also be served alongside DJ JC playing the "baddest' old school 90s R&B tunes".
According to the event description on the Paint Away website, this paint party provides a relaxed environment where you can eat, drink, and chat while letting your inner artist unfurl as you learn to paint alongside a professional artist and finish with an artwork you will love.
No experience is necessary – you just need to be up for trying something new.
You can find more information, and book your slot here.
___
Summer Social
Trafford Centre
Monday 30 August – Sunday 5 September
An 8,000 sq ft beach, retro fairground rides, entertainment, and independent food and drink brands have all arrived at the Trafford Centre for the summer – and this is your last week to make the most of it.
'Summer Social' is a vast outdoor area that brings together all the fun of the fair, alongside a beach, live music, exciting pop-ups, and selfie-ready backdrops.
As well as several covered events spaces where people can safely relax, a number of independent food and drink brands have also been popping up over the summer, kicking off with Boujee Bar – the renowned, all-pink Instagrammer's dream founded by Real Housewives of Cheshire star Lystra Adams.
Live musicians, street artists, and buskers have also been taking to the stage.
You can find more information, and grab tickets here.
___
Burrs Live
Burrs Country Park
Monday 30 August – Sunday 5 September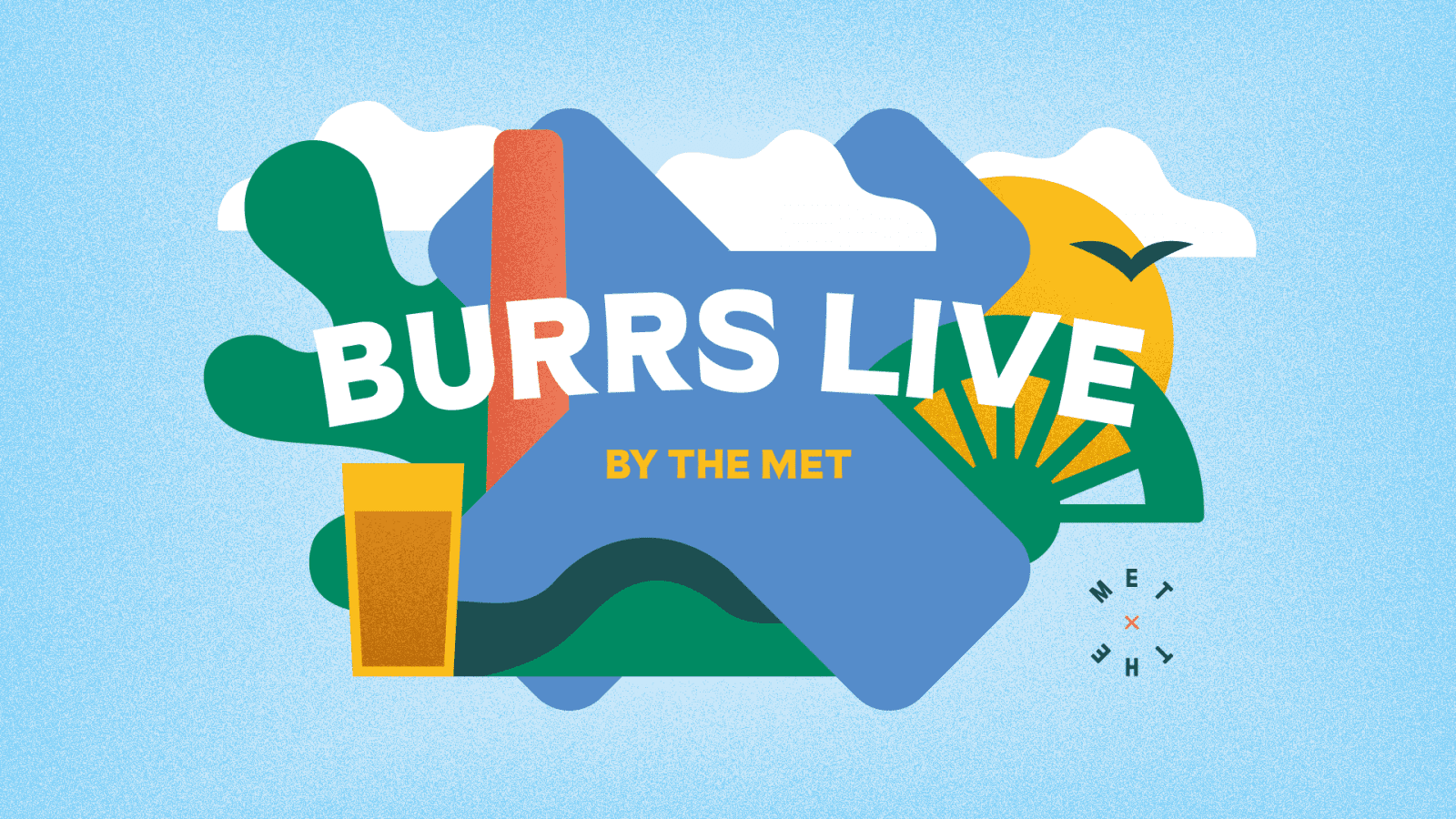 A brand-new festival has taken over Burrs Country Park in Bury for two weeks of live music, community events, and artisan food starting this August Bank Holiday weekend.
Burrs Live by The Met will feature a packed programme of live performers including Beatles tribute The Bootleg Beatles, folk supergroup Show of Hands, and one of the biggest success stories in British theatre history, The Magic of Motown. The park will also play host to Head For The Hills festival – starring multi-instrumentalist Badly Drawn Boy, electronic afro-funk band Ibibio Sound Machine, and psychedelic trail-blazers, Heavy Salad.
Brightside Brewery will be providing the drinks throughout, with a selection of local food vendors also on site.
You can find more information, and grab tickets from £11 here.
___
Rochdale Food and Drink Festival
Rochdale Town Centre
Monday 30 August – Sunday 5 September
Rochdale is currently playing host to its town centre's first ever food and drink festival this week.
Organised by the Town Centre Business Improvement District (BID), more than 20 local restaurants are offering up special deals, with the community event featuring mouthwatering food and drink from the likes of The Flying Horse Hotel, The Baum, La Mancha, Petit Bistro, Treehouse Bar, Crust, Heavenly Desserts, and so many more.
You can find more information about the vendors at the festival here.
___
Sixes
Corn Exchange
Monday 30 August – onwards
The "world's first immersive cricket experience with hospitality" has now arrived at Corn Exchange with the opening of Sixes Manchester.
A social cricket sports bar kitted out with three state-of-the-art cricket nets available to hire for 30, 60 or 90 minutes, as well as a champagne bar, a 70-seater dining space and an open kitchen, Sixes offers the chance to swing for the boundaries whilst enjoying a wide selection of high-quality food and drink.
The opening of this new Manchester venue coincides with an exclusive game at Sixes called 'The Hundred' – which is named after the 100-ball cricket tournament taking place for the first time this summer.
You can find more information about Sixes Manchester here.
___
National Football Museum
Cathedral Gardens
Wednesday 1 September – onwards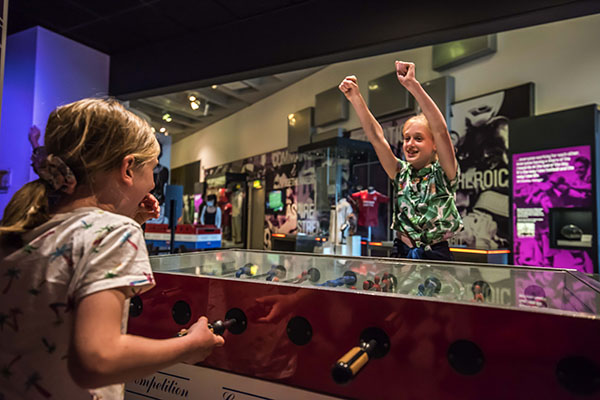 The summer holidays of 2021 have proven a little more challenging for families than usual thanks to the classic Manchester rain, but it's at times like these we should consider ourselves fortunate we've got the National Football Museum right on our doorstep.
English football's flagship cultural venue is playing host to a range of interactive exhibitions this month, offering four floors of indoor family-friendly activities all under cover.
Not only is there loads to see and do here away from the unseasonably wet and windy weather for both parents and kids alike, it's also the perfect way to whet your appetite for the new football season that's just kicked off.
You can find more information about everything happening at the National Football Museum this summer here.
___
Use Hearing Protection
Science and Industry Museum
Wednesday 1 September – onwards
A special exhibition documenting the formation and early years of the iconic Factory Records has officially opened at Manchester's Science and Industry Museum.
Use Hearing Protection: The early years of Factory Records shines a light on the formative period for the Manchester label, disclosing lesser-told stories from family members, alternative voices and international collaborators.
The exhibition also examines the period 1978 to 1982, revealing how the label grew and thrived to give the city an authentic voice and distinctive identity, and visitors will be guided through the pre-Haçienda years to uncover the history of the label and how it earned its status as a catalyst for innovation through rarely or never-before-seen objects.
The first 50 artefacts from the official Factory Records catalogue are on display, including creations from Joy Division, New Order, The Durutti Column, and so much more.
You can find more information here.
___
Gratitude
St Peter's Square
Friday 3 – Sunday 12 September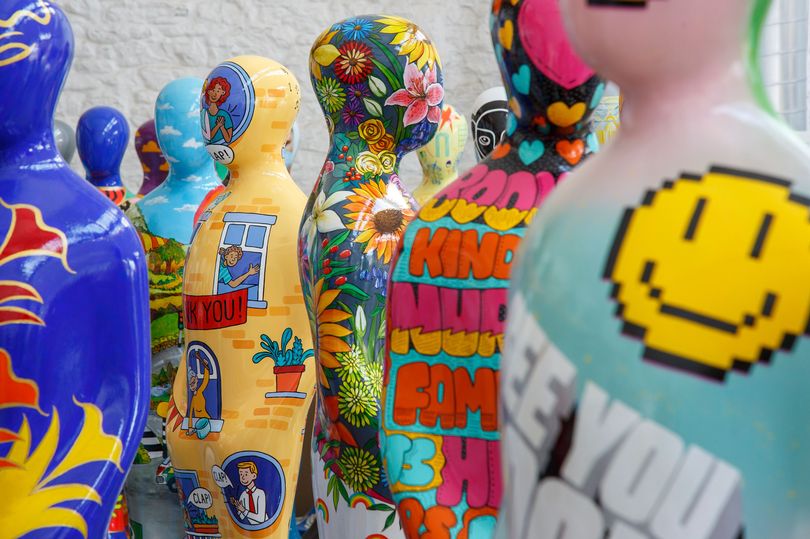 A spectacular new art installation honouring the NHS and key workers is arriving in Manchester city centre this Friday.
'Gratitude' is a collection of 51 uniquely-painted human form sculptures that are all designed by individual artists, and curated in partnership with creative ambassador Dame Zandra Rhodes.
The free-to-visit installation – which will be accompanied by a selection of stories recorded by a host of well-known local voices (including Christopher Eccleston, John Thompson, Julie Hesmondhalgh and Shobna Gulati) – will be on display at St Peter's Square, and enclosed by mirrors on two sides to create reflections.
Manchester artists Lei-Mai LeMaow, Guy McKinley, Fernandes Makes, and Jodie Silverman are among the acclaimed UK artists taking part.
You can find more information here.
___
Little David Street Party by ShinDigger Sessions
KAMPUS
Saturday 4 September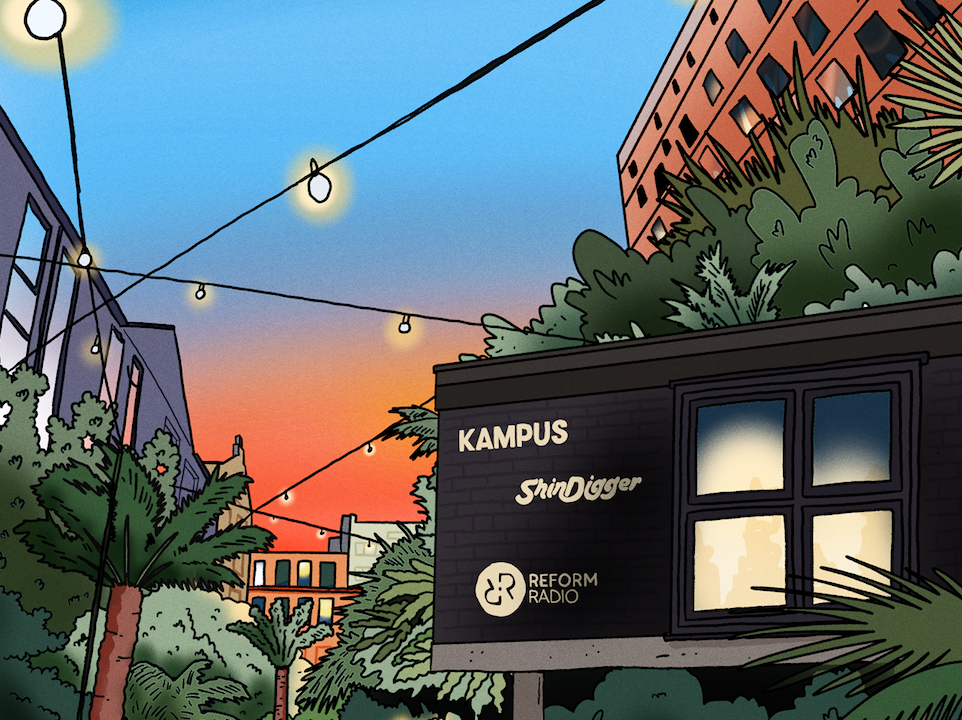 Beloved brewery ShinDigger is hosting one of its bouncing Session parties at Manchester's newest canalside neighbourhood KAMPUS this weekend.
Promising "good booze, food and leg shaking at sundown", the party is being held to celebrate the grand reopening of Little David Street near Kampus – which has been closed to the public for more than 20 years.
A ShinDigger bar will be on site for the evening, with temporary KAMPUS residents Le Social serving natural wine and premium cocktails, and there'll also be some scran up for grabs from Birria Brothers tacos and flavours from the grill courtesy of TINE.
You can find more information here.
___
Featured Image – David Oates Photography | Bolton Council