What's On
The best things to do in Greater Manchester this week | 31 January – 6 February 2022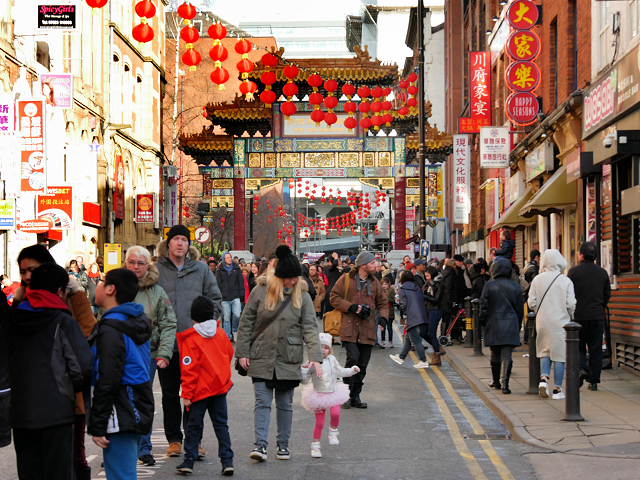 It's time to say goodbye to January and step into another new month.
Now that February is here, and the vast majority of Plan B restrictions in England have now been lifted, the year is really starting to kick into action, and there is plenty packed into the events calendar.
So we've cherry-picked a few of the best things happening across the region this week to put together another fresh edition of our 'what's on' guide for the city of Manchester and beyond.
Some of the events we're going to mention here are completely free, which is perfect for that post-Christmas bank balance, or those looking to keep things on the cheaper side – while others will set you back a few pounds, and many will need to be booked in advance.
Here's our top picks.
___
Van Gogh Alive
MediaCityUK
Monday 31 January – 27 February
Over 100,000 people have been to visit the Van Gogh Alive experience since it arrived at MediaCity UK a couple of months back.
And it's now extended its Salford stay right through until 27 February.
Van Gogh Alive takes people on a trip through the periods of Van Gogh's life that defined him as an artist and showcases 3,000 images, including some of his most iconic works like Starry Night and Sunflowers, and lesser-known paintings inspired by his love of Japanese woodprints. The exhibition is home to a life-sized walk-in representation of Van Gogh's 'Bedroom in Arles' painting, a 'Sunflower selfie room' – a 360° mirrored space complete with hundreds of sunflowers, and so much more
Tickets are priced at £23.50 for adults and £16.50 for children, with concessions and school group discounts available. Visitors to the exhibition will have the opportunity to make a donation to The Christie charity either when purchasing tickets, or while at the exhibition.
You can find out more here.
___
Veganuary 2022
Manchester City Centre
Monday 31 January
You've only got one more day left to make the most of Veganuary.
Manchester is one of the best places in the country to eat out if you're trying to go vegan – be that for Veganuary, or any other time of the year.
The city has an absolute slew of dedicated vegan restaurants, serving up everything ranging from 'dirty' plant-based fast food to sit-down gastropub and fine dining-style restaurants, giving those exploring a plant-powered diet a real boost when it comes to eating out. But beyond that, you can even trust that most restaurants in the city – even if they're not designed for vegans – will have one or two suitable dishes on their menu.
Veganuary 2022 could be a more perfect time to find out what Manchester's plant-based foodie scene is all about.
Check out our list of the best places to find vegan food in Manchester here.
___
Manchester Open Exhibition 2022
HOME Manchester
Monday 31 January – 27 March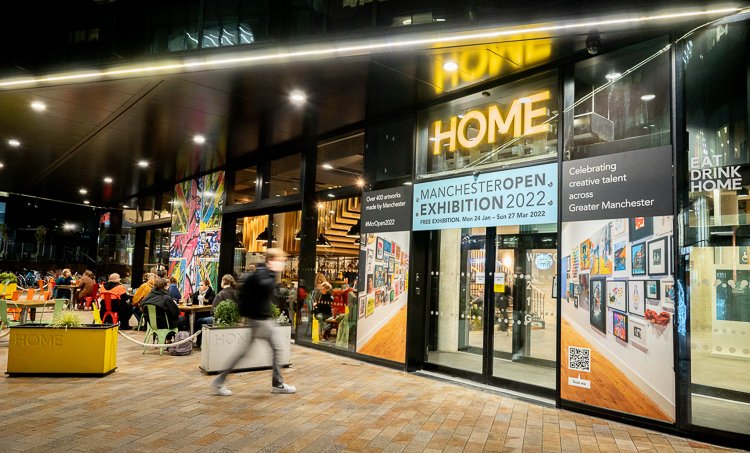 The Manchester Open is one of the most successful exhibition in HOME's history.
The first region-wide exhibition of its type to welcome entries from people of any background and level of experience – including established professionals, new and emerging talent, enthusiastic amateurs and first-time artists – HOME's Gallery walls have been filled with work from 400+ Greater Manchester residents, which have been selected by a panel consisting of art experts and community representatives.
With an amazing 2,271 artwork entries, the judging panel have said they were impressed by the range, quality, differing artistic styles, and inspirational work being created across Greater Manchester.
You can find more information here.
___
Chinese New Year
Manchester City Centre
Tuesday 1 – Sunday 6 February
It's Chinese New Year 2022, and as always, Manchester has a whole week of celebrations lined up to mark the occasion.
While Manchester's usual annual celebrations for Chinese New Year – also known as Lunar New Year or the Spring Festival – may be on a slightly smaller scale this year due to the COVID restrictions in place to allow visitors to safely enjoy the events, there's still plenty happening across the city centre to help bring in the 'Year of the Tiger'.
To honour 2022's animal namesake, a large-scale tiger art sculpture will take centre stage in St Ann's Square as just one the events in the calendar.
You may have also seen that thousands of red lanterns have started adorning the city's streets, and you can also expect the chance to take in some spectacular live performances, feast on authentic street food, and a make the most of a funfair, plus some traditional lion and dragon dances over the course of the week too.
You can find out about the celebrations lined up for Chinese New Year 2022 in Manchester here.
___
Fireground
Rochdale
Monday 31 January – Sunday 6 February
A new 'Fireground' experience has opened up inside an old museum, and it gives kids the chance to play at being firefighters for a day.
Newly-opened attraction Fireground Rochdale has replaced the Greater Manchester Fire Service Museum in Rochdale's old fire station, and it has everything from fully-restored fire engines, historic horse-drawn fire carriages, and manual hand-operated pumps, to an immersive Victorian street scene, and a scene from the blitz complete with lighting and sound effects all under one roof.
But probably one of the best parts about the new attraction for children is the interactive display elements that are there to teach them about the fire service's impressive and extensive history.
You can find out more about Fireground here.
___
Manchester Cheese Crawl
Manchester City Centre
Friday 4 February – onwards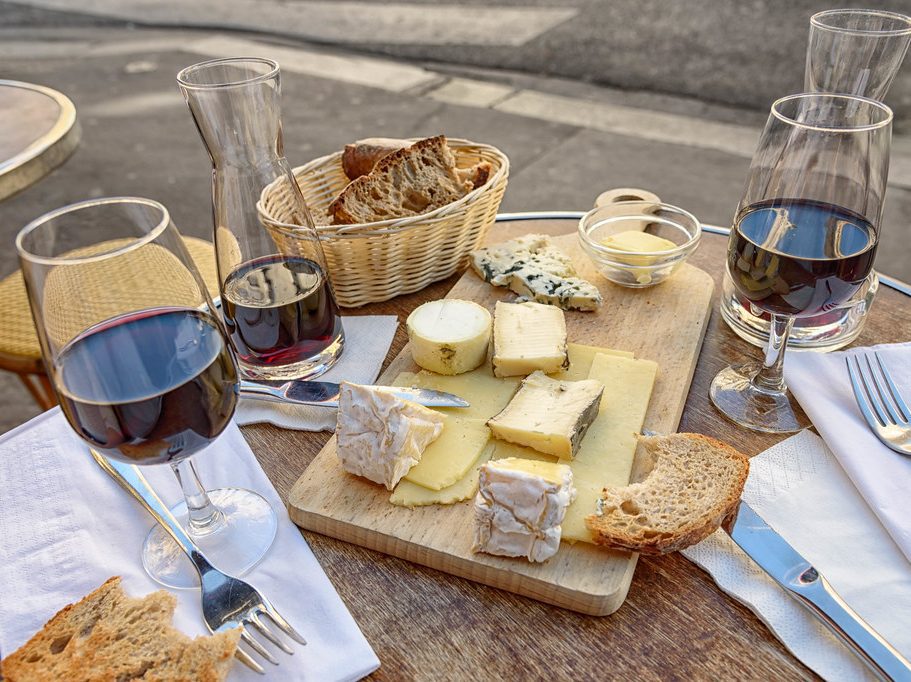 In what is undeniably the stuff of dreams for cheese lovers, you can now take part in a cheese and wine crawl around Manchester city centre.
Manchester is city that's packed with culture.
But if you don't fancy seeing the sights through one of the more typical tours, The Manchester Cheese Crawl will take you around some of the cheesiest spots the city has to offer for two hours of non-stop cheese-related fun – including everything from blue cheese tasting, to cheese quizzes, competitions, and more.
Tickets cost just £25 each, and include cheese samples, optional bread and crackers, and some red wine to complement.
You can find out more and grab tickets here.
___
Sip & Paint at GRUB
Cheetham Hill
Friday 4 February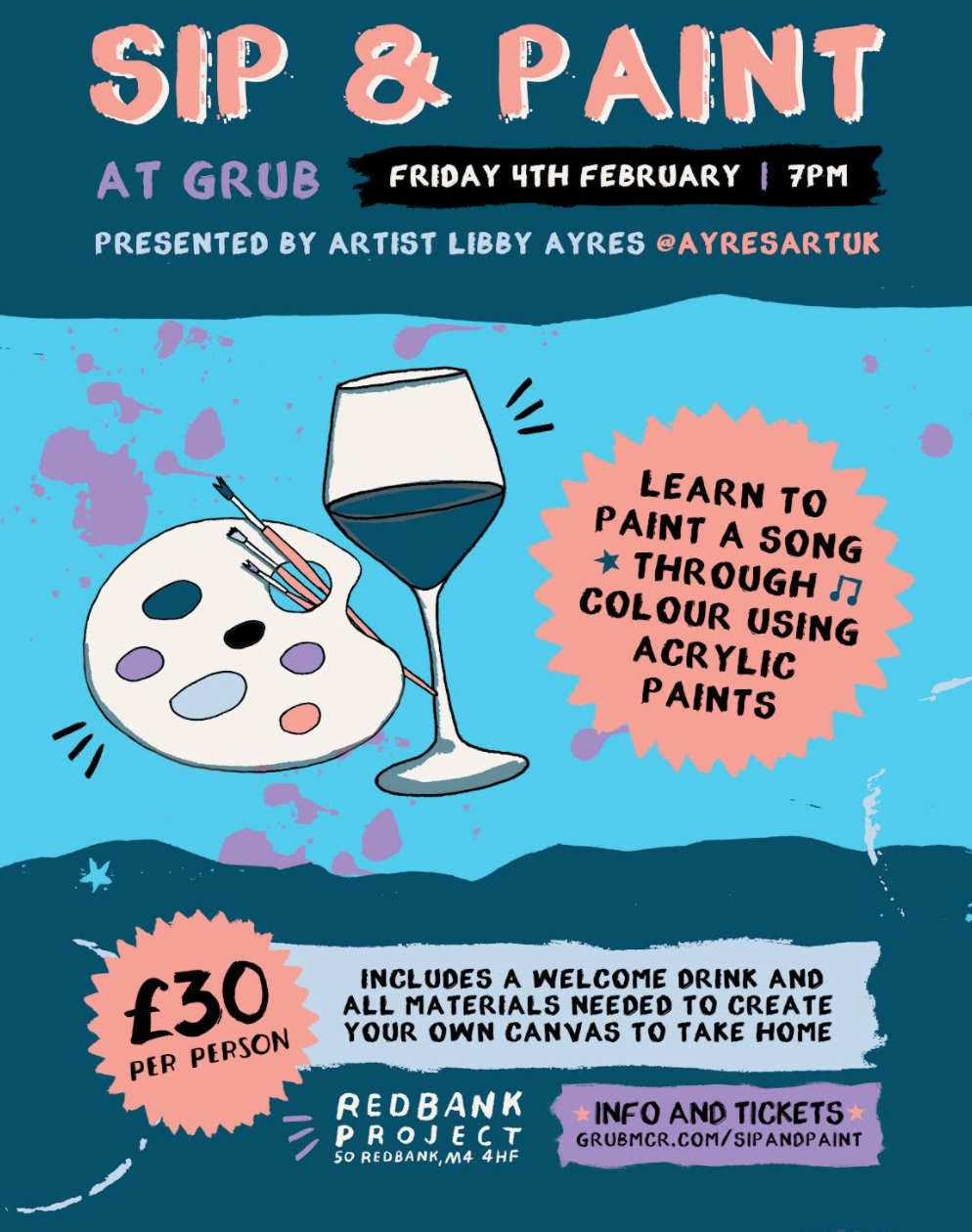 Manchester's biggest and friendliest street food venue GRUB is hosting a very-special event with a synaesthesia artist who can see colours to teach you how to paint a song.
Libby Ayres is a Manchester-based artist with neurological condition called synaesthesia, which is best described as linking two or more of the five senses. Libby's unique condition means that she can hear colours, she uses this incredible gift to create beautiful pieces of art by painting songs, and during the workshop at GRUB this Friday, Libby will guide you through the technique to create your own canvas to take home by painting 'All My Friends' by LCD Sound System.
GRUB will of course also be hosting a street food fair on the night.
Tickets for this one-of-a-kind event are are priced at £30 – which includes a welcome drink, all materials needed, and the workshop itself – and you can find out more information and grab yours here.
___
Camelot Rises
Charnock Richard
Saturday 5 February – 6 March
It's not strictly in Greater Manchester, but have you heard that legendary North West theme park Camelot is set to reopen to the public this week? But not as we know it, though.
The medieval-themed Lancashire attraction may been out of use for a decade and is largely derelict, but now, thanks to Park N Party – the company behind ScareCity and Christmas City – its abandoned rides and empty footpaths are about to be brought by to life by the undead, as a new interactive event series, called Camelot Rises, will see the eerie theme park filled with zombies.
Live actors, accompanied by scene-setting lights and sounds, will interact with visitors in a truly gory experience, and there'll also screenings of some of the biggest zombie blockbusters of all time.
You can find out more, and grab tickets at £50 here.
___
Fancy making the most of all the January deals, discounts, and offers in Manchester's cafes, bars, and restaurants?
Well once again, you've only got one more day left.
January is typically a time when many vow to change their eating habits, but even the most committed dieter should be tempted by these Manchester restaurant deals, discounts, and offers.
Whether you are starting a new diet, ditching alcohol, or trying out Veganuary, that's no reason to stay at home.
Not when you've got January dining (and drinking) offers floating around like some of these.
From vegan restaurants running their 50% off deals right into February, to some top Manchester restaurants offering huge deals on food AND drink, plus half-price burgers, burritos, kebabs and more, keep reading to discover the best January restaurant deals to take advantage of in 2022.
You can find out more about what's on offer here.
___
Need more of a reason to get excited about what's in store for 2022?
2021 may not have exactly gone to plan, but our buzzing region is looking forward to the year ahead with some seriously exciting things on the horizon, and Marketing Manchester – the organisation that incorporates our tourism board and the official website visitmanchester.com – has once again pulled together a list of things to get excited about in the year ahead.
The round-up list includes everything from outdoor experiences and cultural developments, to hospitality openings, events, and so much more.
You can read the list of 22 things to look forward to in Greater Manchester in 2022 here.
___
Featured Image – Geograph (David Dixon)