What's On
The best things to do in Greater Manchester this week | 31 October – 6 November 2022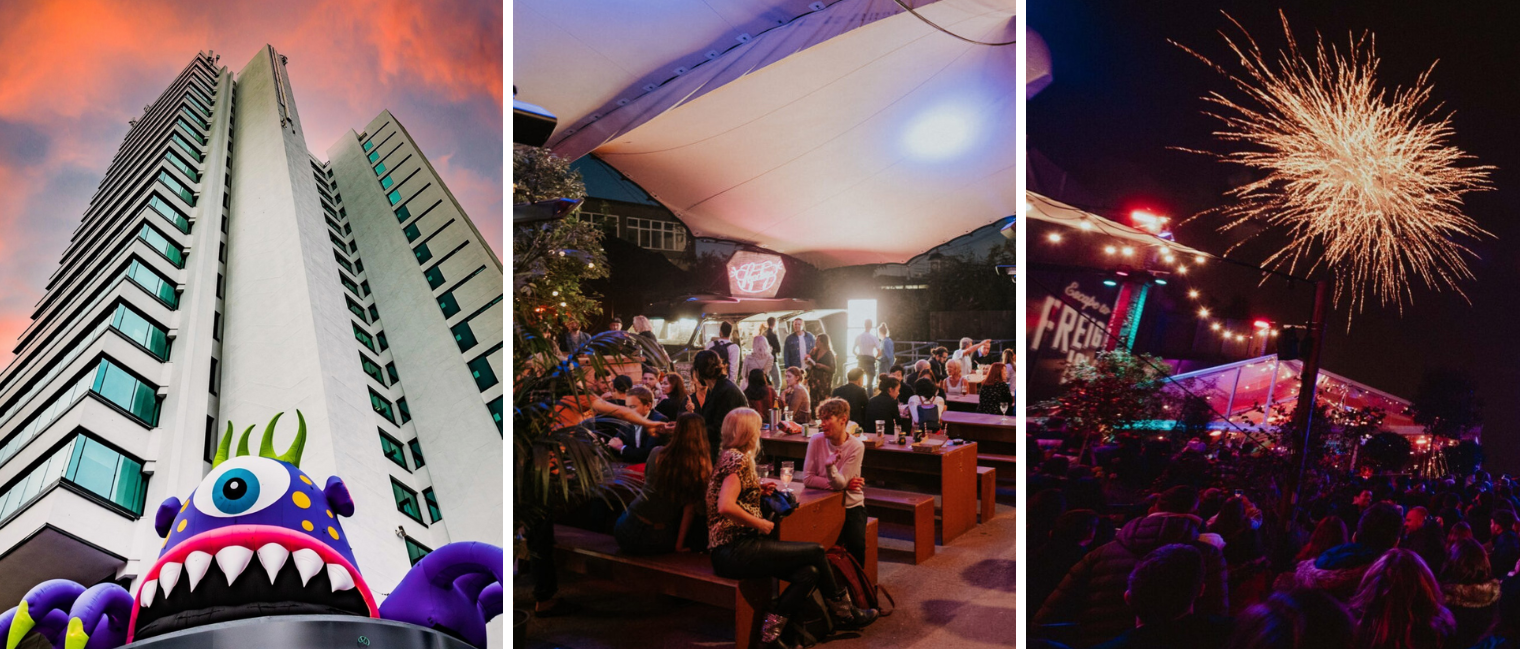 Everything is starting to look a lot more autumnal across Greater Manchester as we say goodbye to October and welcome in November.
Schools across the region may be back now, but with Halloween kicking off the week and Bonfire Night bringing things to a close, the events calendar is absolutely jam-packed with all sorts of different things to be getting up to this week, so we've cherry-picked a few of the best bits for another edition of our 'what's on' guide – only this time, with a terrifying twist.
As always, some of the events we're going to mention are completely free, while others will set you back a few pounds, and many will need to be booked in advance.
Here's our top picks.
___
Pumpkin Lanterns
Manchester City Centre
Monday 31 October – Tuesday 1 November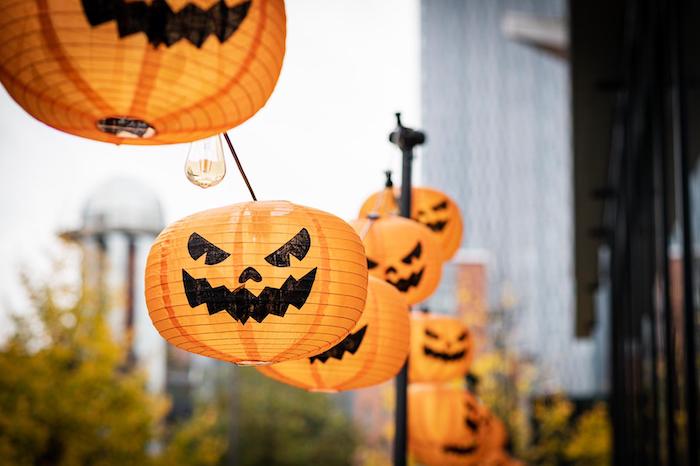 This is also your last chance to catch a glimpse of the pumpkins.
If you're looking to make the most of Halloween before it's over, but want to keep things a little on the cheaper side this week, then you need look no further than up above in the city centre as the annual decorative pumpkin lanterns are hung up in the trees.
Going on a little tour to see the lanterns in the trees in St Ann's Square, Market Street, and beyond is the perfect activity for all the family, easy to plan, and is great for pictures.
And it's FREE too.
You can find more information here.
___
MCR Monsters
Manchester City Centre
Monday 31 October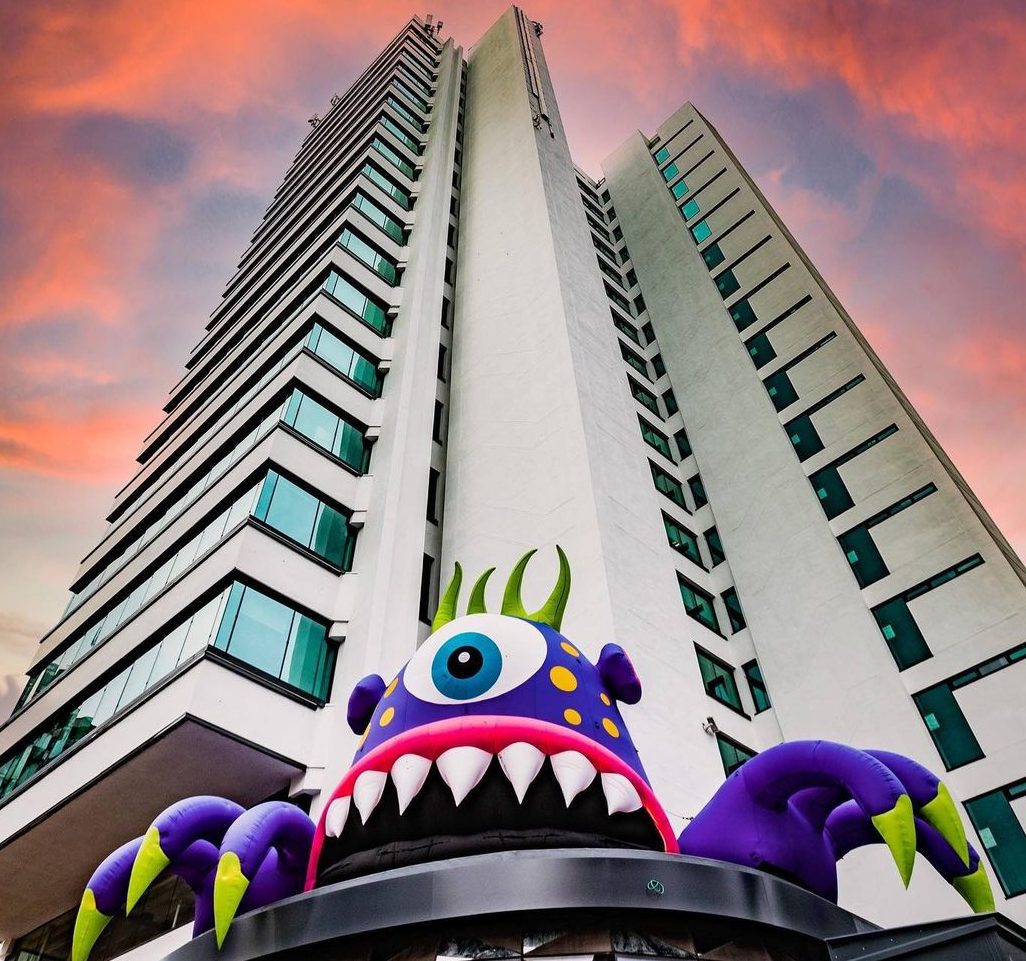 The MCR Monsters are back once again, and this is your last day to see them.
Just as they have been doing for the past few years now, giant inflatable monsters have been looming and creeping over buildings across the city centre this past week to transform some of our most well-known landmarks with tentacles and googly eyes and pointy teeth for a FREE trail.
And this year, it's bigger than ever before, with 14 monsters to spot around town.
Find out more here.
___
Scare Skate
Cathedral Gardens
Monday 31 October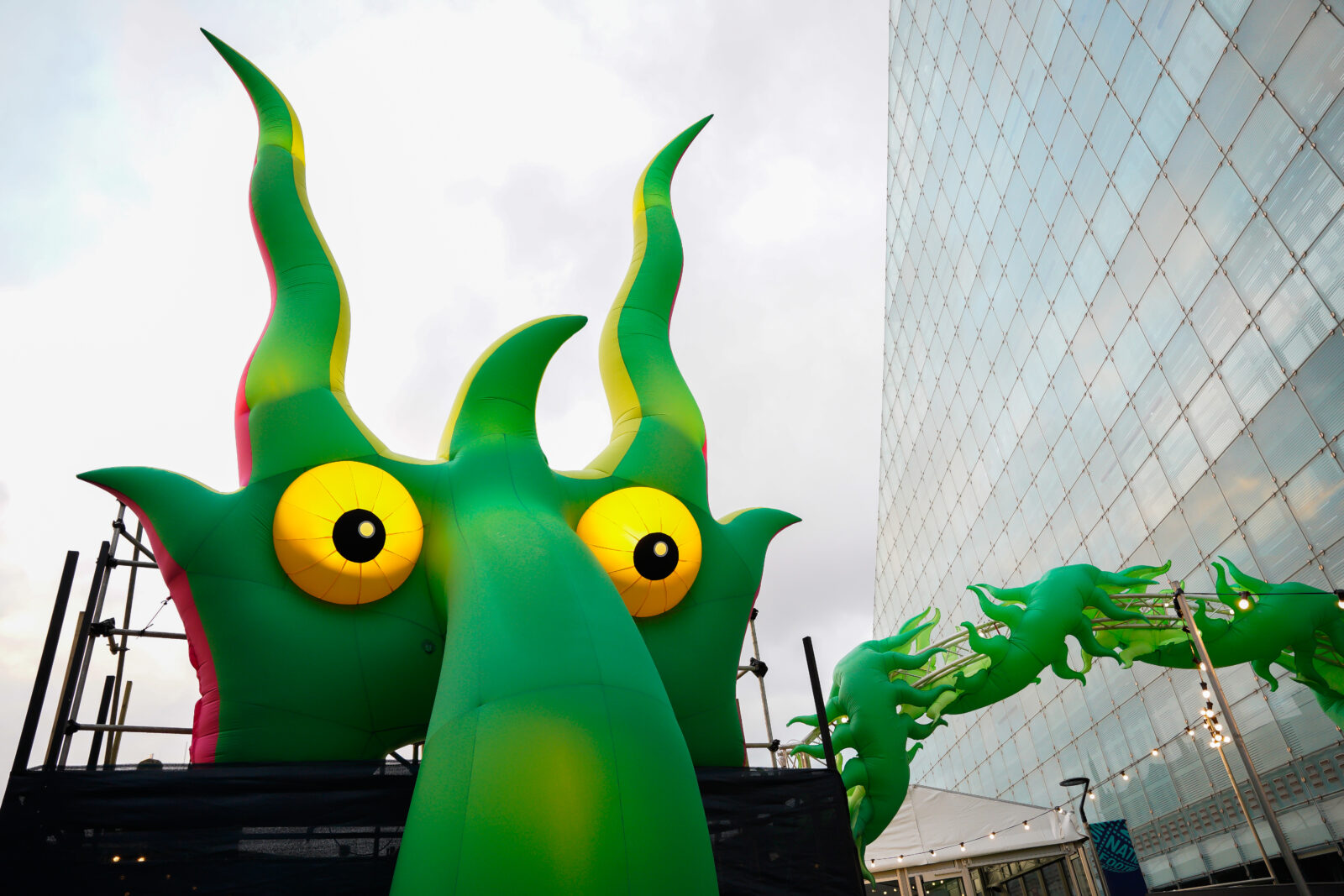 The city's largest outdoor ice rink has returned for Halloween.
Scare Skate is giving fear-loving families and skating fans the chance to take to the ice for some "frightfully good fun" this Halloween for one last time, before it transforms for Christmas.
Described as being "a frightful experience to remember", not only is the spooktacular rink home to one of the iconic MCR Monsters taking centre stage as part of the annual Halloween in the City event, but it's also complete with Halloween-themed music and lighting.
Find out more here.
___
Horror-Nation Street
MediaCityUK
Monday 31 October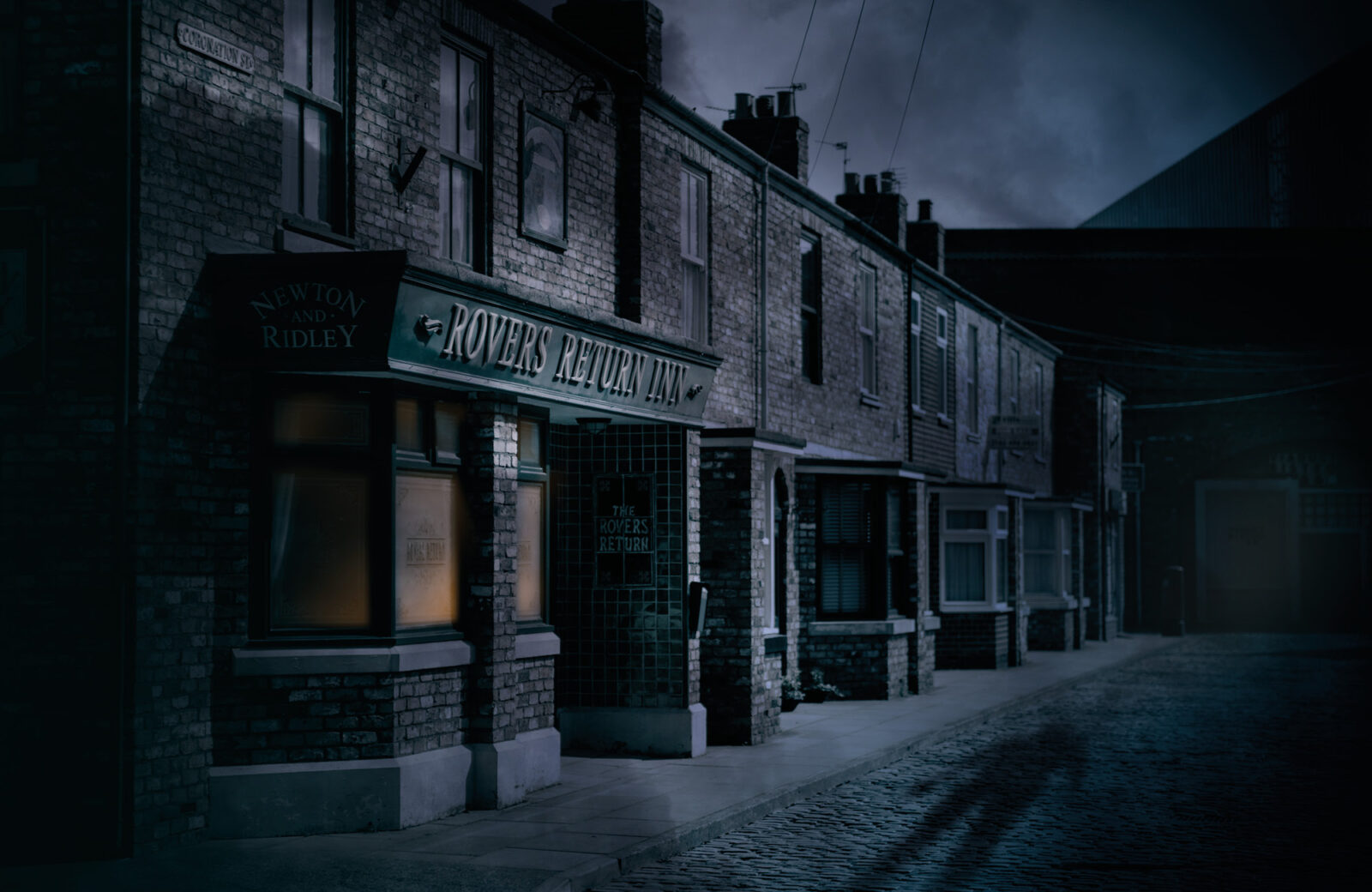 One of TV's most famous streets is taking a terrifying turn this Halloween, and fans can revisit all the horrors of the last 60 years.
Coronation Street has been turned into Horror-Nation Street: The Tour, and has had itself a spooky makeover fit for the occasion, complete with pumpkins and eerie lighting, so you can revisit ghosts of storylines past in a special-edition tour that takes you through over 60 years of villains, death, and destruction.
There'll also be face painting, trick or treating, and other "spook-tacular treats" in store.
Find out more and book tickets here.
___
Pokémon: Art Through the Ages
Trafford Centre
Monday 31 October – 13 November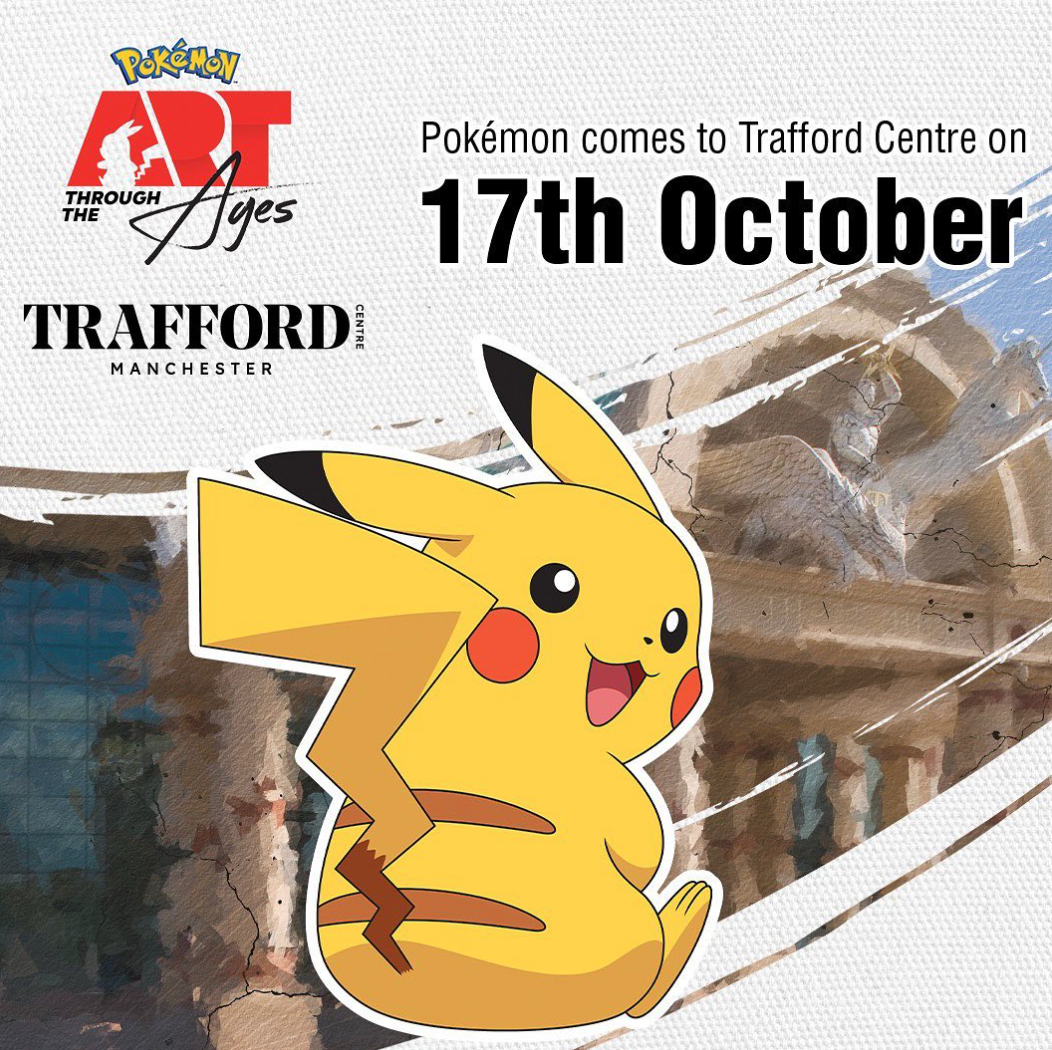 A Pokémon art trail and treasure hunt-style event has taken over the Trafford Centre for the next couple of weeks, and it's absolutely free to get involved with.
'Pokémon: Art Through the Ages' gives fans of all ages – but especially little Mancs – the chance to discover hidden art of the 151 Pokémon that were originally discovered in the Kanto region through an interactive trail, which event organisers say showcases "a wide variety of artistic techniques and styles" from across the ages.
There's cave paintings, stained glass, and more for families and Pokémon fans to enjoy free of charge.
You can find out more here.
___
The Art of Banksy
MediaCityUK
Monday 31 October – onwards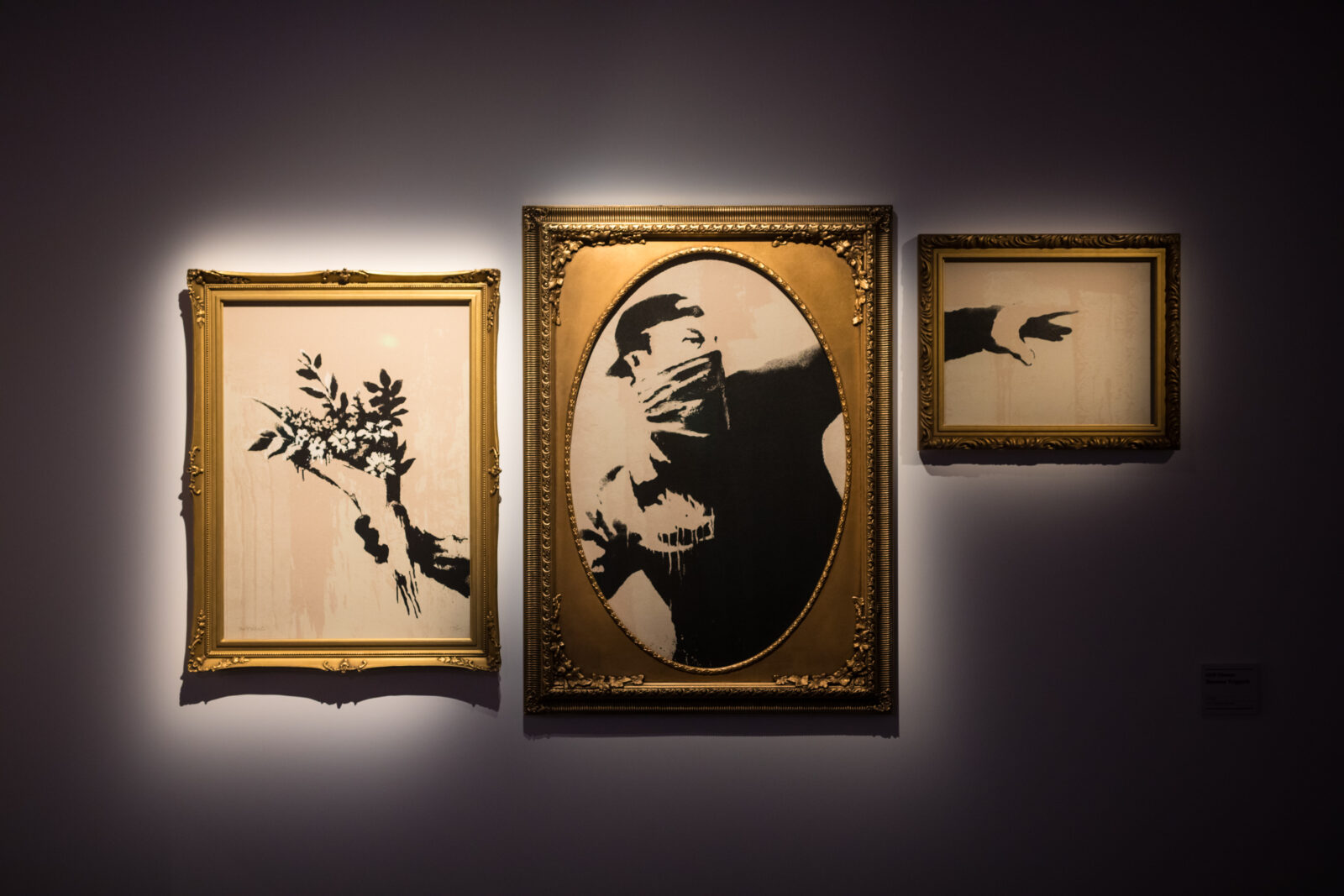 The Art of Banksy has finally arrived MediaCityUK.
The highly-anticipated and long-awaited exhibit is currently showcasing 145 iconic Banksy pieces all amassed from private collections across the globe to create the world's largest touring collection of Banksy artworks.
Visitors will have the chance to experience the infamous artist's most well-known works alongside those rarely seen by the public, all on loan from private collectors.
Find out more and grab tickets here.
___
Backyard Cinema
Depot Mayfield
Monday 31 October – onwards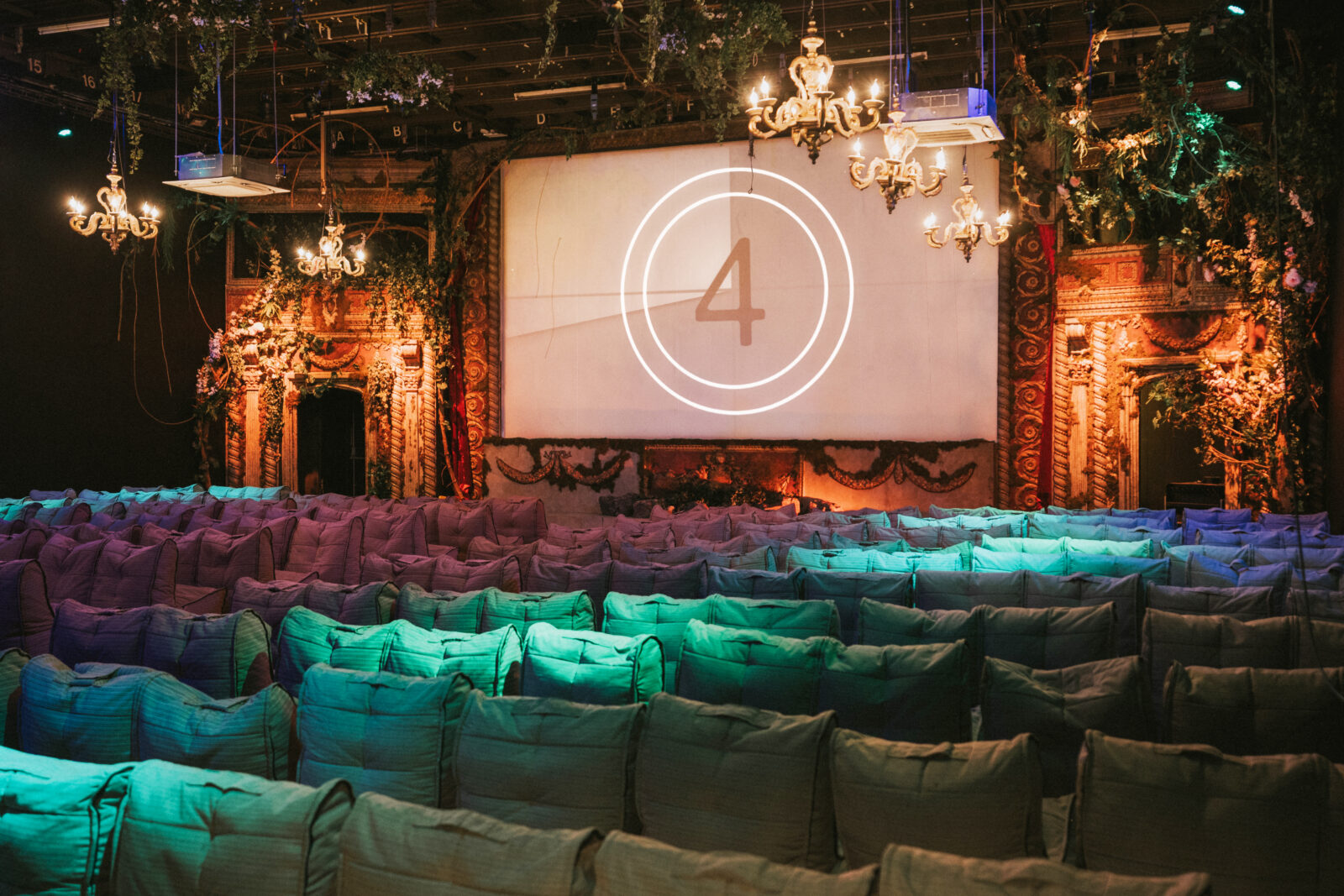 Did you see that Manchester's newest cinema has opened on the roof of Depot Mayfield?
Pitching up in Manchester for a limited 10-week run, Backyard Cinema brings its immersive movie going experience to the north for the ever first time, and features way more than a cosy purpose-built cinema room, as it comes complete with an Enchanted Forest, two bars, street food trucks, and a live music stage to boot.
The 330-capacity indoor cinema's film schedule for the autumn / winter season also has some absolute crackers in there too.
Find out more here.
___
Windows of Youth Creativity – We Made It
Manchester City Centre
Monday 31 October – onwards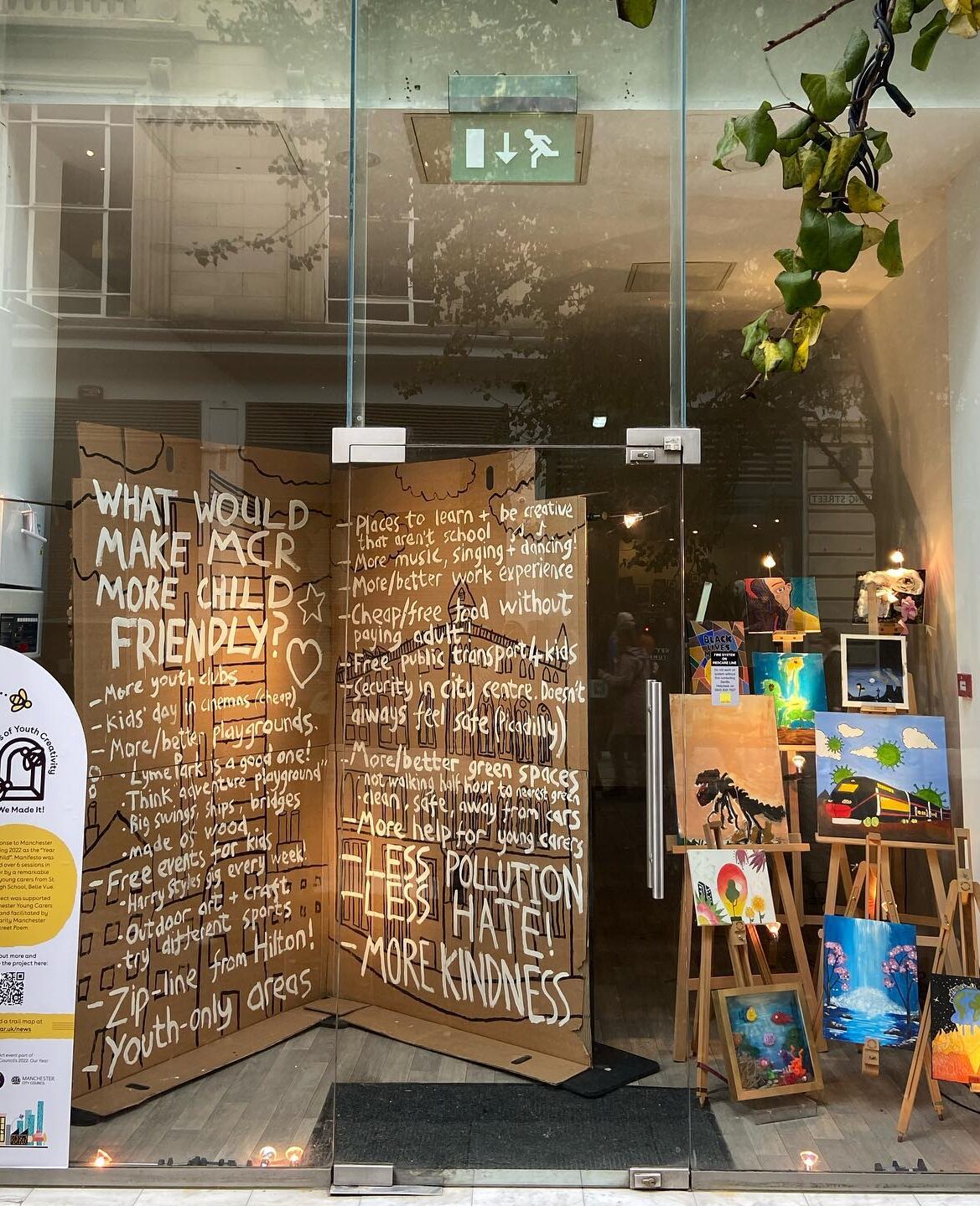 Windows of Youth Creativity – We Made It is the latest exhibition by Wild In Art.
It sees 10 large windows and spaces transformed at prominent Manchester venues as part of a project commissioned by Manchester City Council to showcase creative disciplines such as photography, illustration, dance, sculpture, street art, mosaic, poetry and model making.
Taking place across the city, the trail includes giant robots at the Science and Industry Museum, photographs taken by young people living in East Manchester at the National Football Museum, a special installation at the Royal Exchange, and coral beds and mosaic sea creatures created by young people with special educational needs at the Town Hall Annex.
You can find out more about the art trail here.
___
Friendsical – A Parody Musical about Friends
The Lowry
Monday 31 October – Saturday 5 November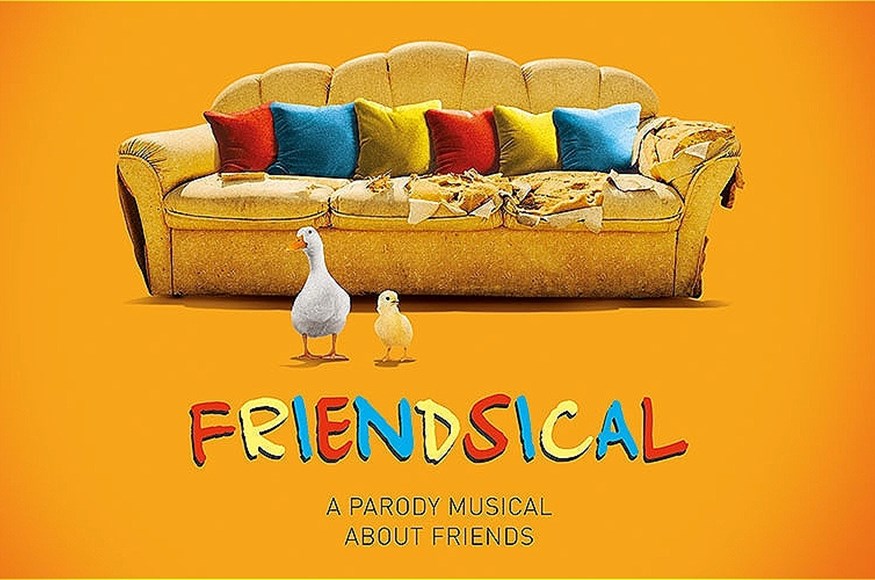 A musical inspired by hit sitcom Friends has arrived at The Lowry.
Friendsical is a parody theatre show that follows an alternative storyline for Ross and Rachel. There'll be original songs throughout, like (He's her) Lobster!, Richard's Moustache, and You're Over Me, When Were You Under Me?
It will reimagine some of the most iconic moments from the 10-season long show, and set scenes in scenarios like a power cut, naked Thursdays, and a dinosaur convention.
As well as the six legendary characters, there'll be some other famous faces up on stage too.
Find out more and grab tickets here.
___
Bonfire Night
Escape to Freight Island x Mayfield Park
Friday 4 November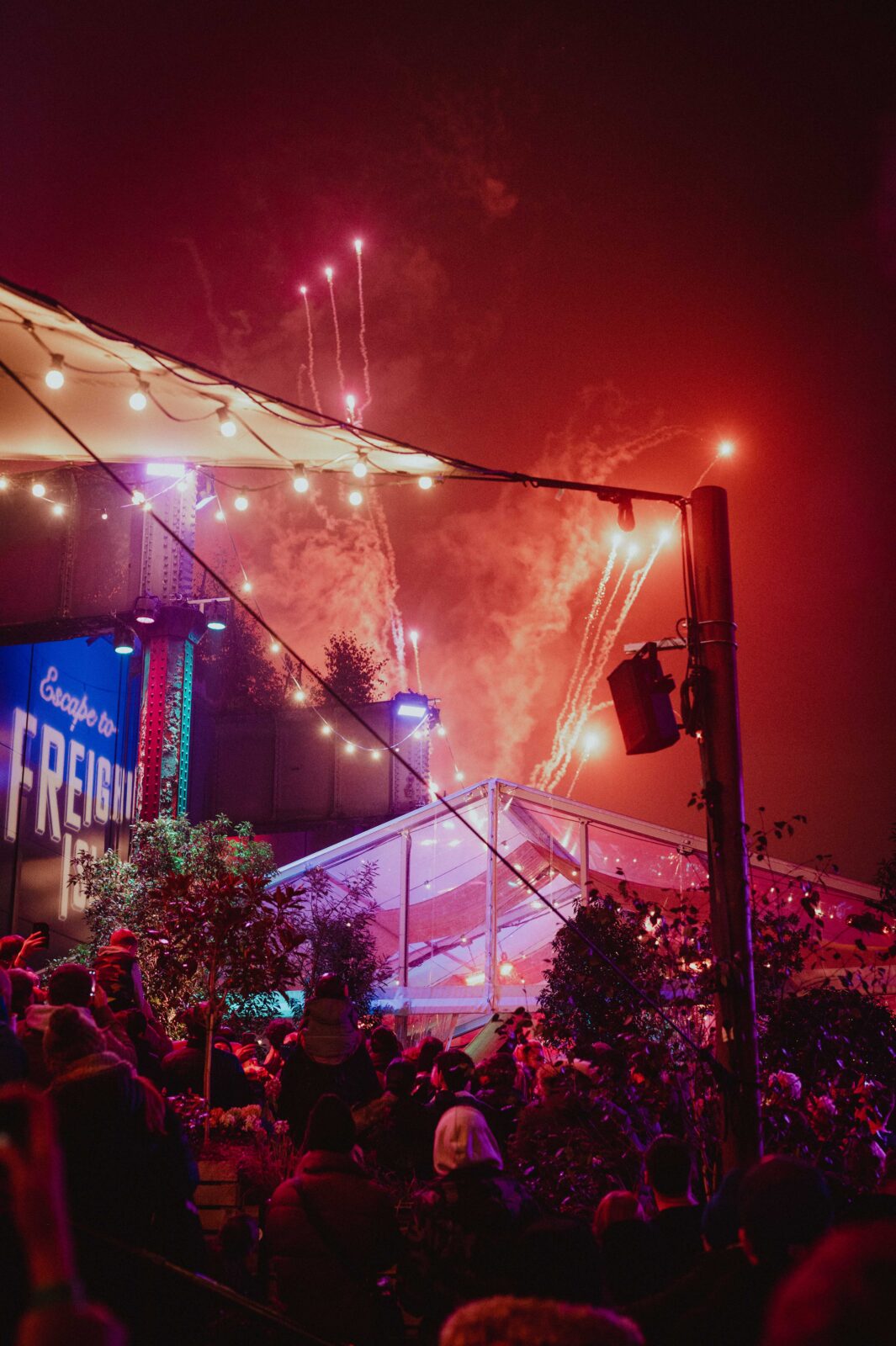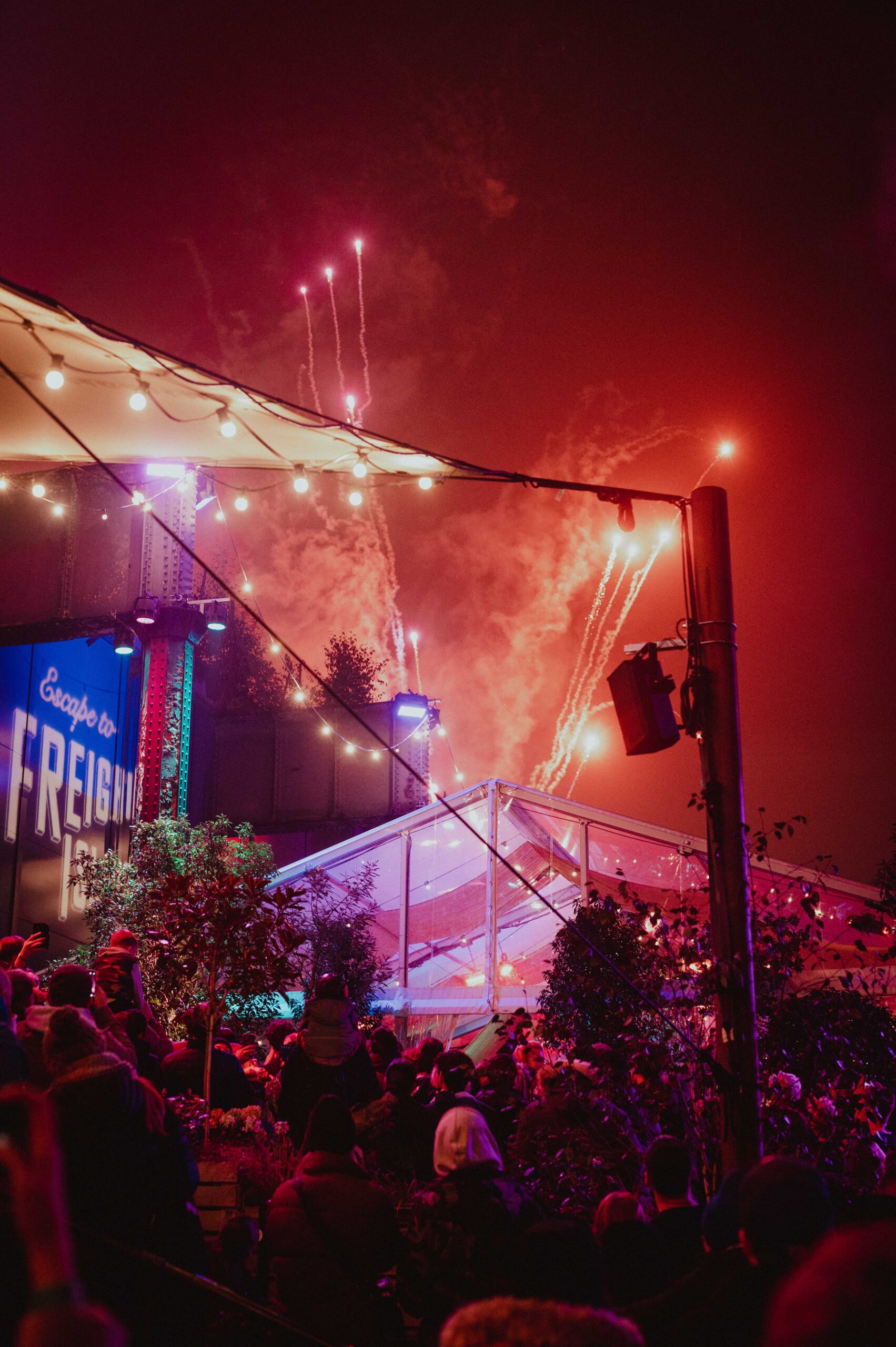 A huge Bonfire Night celebration is planned for Mayfield Park in partnership with Escape to Freight Island this Friday.
Taking over the city's newest park in 100 years, the massive event will feature two fireworks displays – which will be viewable from both Escape to Freight Island and Mayfield Park – with entertainment, DJs and walkabout performers.
Tickets include complimentary sparklers, live entertainment both indoor and out, and Fast Track entry into the park through a secure entrance, allowing visitors to nip between the venue and the park.
You can find out more and grab tickets here.
___
Looking for some new restaurants and bars to try out in Manchester city centre this month?
As ever, a host of exciting new restaurants and bars have opened in Manchester in October.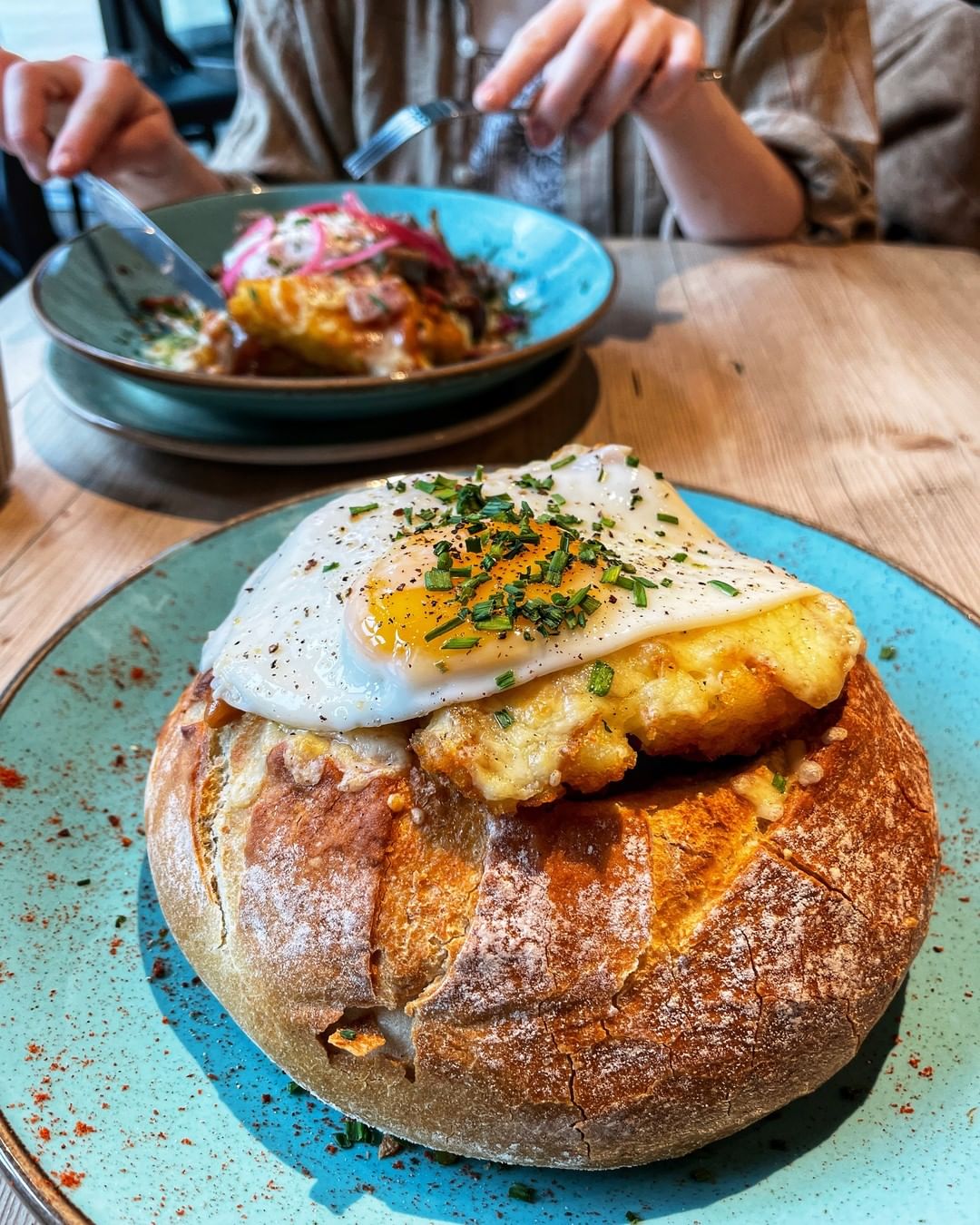 Whether you're into glitzy late-night hang outs, casual dining turnarounds or award-winning burritos, let's just say there's something on the list for you – from the brand new Shogun Ramen and Bar, which sees beloved Chorlton restaurant Peck & Yard give it 'one more shot' with a ramen and sushi concept, to Mayfair celeb haunt Mnky Hse.
You can read our round-up to find out where to put on your list this month here.
___
Manchester 360º: Weekend Takeover
Victoria Baths
Friday 4 – Sunday 6 November
Ever wondered what it's like to dance the night away inside an empty swimming pool?
Well, there's no need to wonder any more, as Manchester's music lovers are invited to become a part of the city's partying history when the iconic Grade-II listed Victoria Baths hosts three day raves that are set to be headlined by some world-renowned DJs and famous names on the house, electronic, and techno music scene.
JBM Music – the team behind popular city centre venue, Joshua Brooks – are launch a new series of 'Manchester 360' events this month, and it's gearing up to be a "weekender like no other".
The historic Victoria Baths will be kitted-out with an immersive 360° sound system and killer light shows
Find out more here.
___
Featured Image – CityCo & Manchester BID | Backyard Cinema | Depot Mayfield