What's On
The best things to do in Greater Manchester this week | 4 – 10 September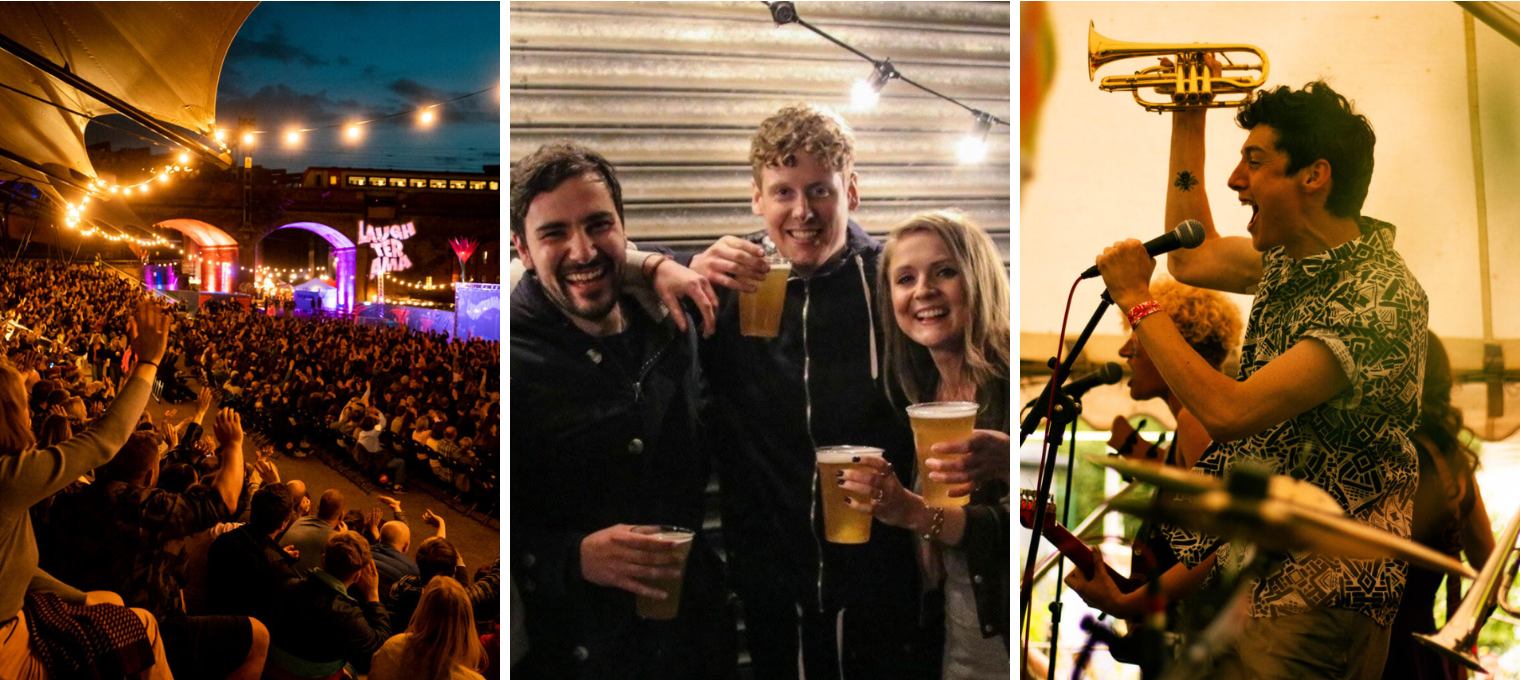 The busyness of August, and the hustle and bustle of the bank holiday weekend has been and gone… and a new month is now here.
But while the summer may have passed us by the blink of an eye, and the kids have officially gone back to school for a new year, that doesn't mean the fun's stopped, as there's still loads of events happening in Greater Manchester to get stuck right into.
If you're finding it a bit tricky to choose, we've cherry-picked a few of the best bits for another edition of our 'what's on' guide this week.
Here's our top picks.
___
Operation Ouch!
Science and Industry Museum
Monday 4 September – onwards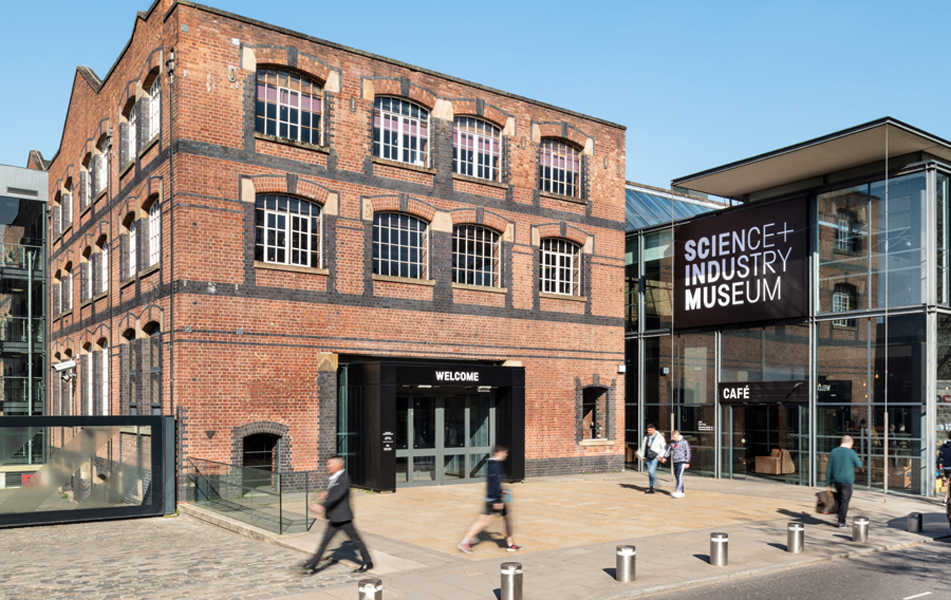 A brand-new exhibition is currently having its world premiere at the Science and Industry Museum in Manchester, and it's giving families the chance to "dive headfirst into the digestive system" and "travel like a poo".
The new blockbuster exhibition, Operation Ouch!, is based on and will see the award-winning CBBC children's TV series brought to life.
Visitors can expect interactive experiences, amazing objects from the Science Museum Group's collection, and appearances from world-renowned doctors who will be on hand to guide audiences through this "lively, interactive, and playful adventure to better understand our brilliant bodies".
Find out more and grab tickets here.
___
Manchester Cheese Crawl 2023
Manchester City Centre
Monday 4 September – onwards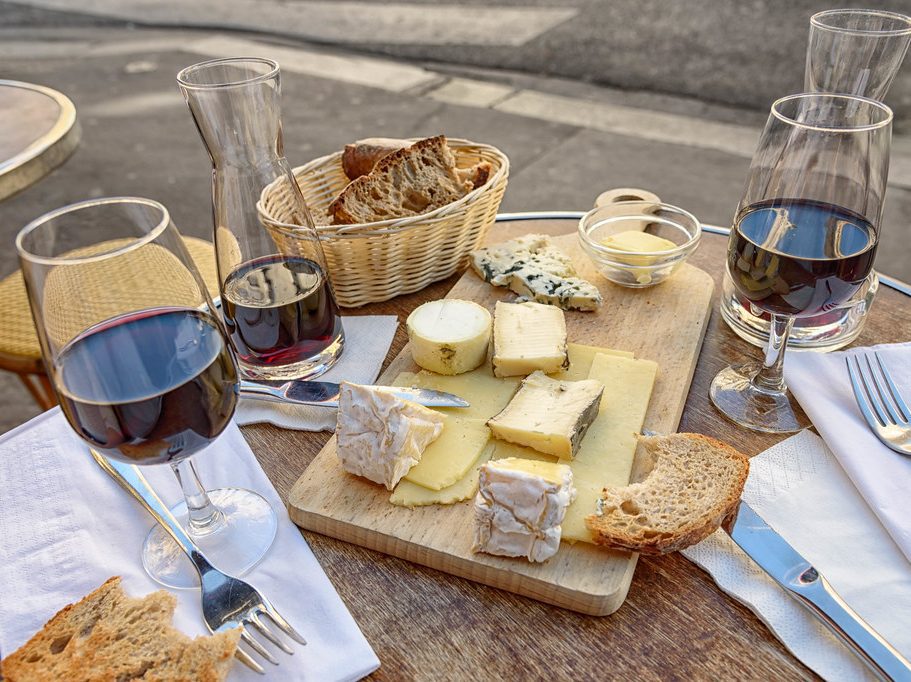 In what is undeniably the stuff of dreams for cheese lovers, you can now take part in a cheese and wine crawl around Manchester city centre.
The Manchester Cheese Crawl will take you around some of the cheesiest spots the city has to offer for two hours of non-stop cheese-related fun – including everything from blue cheese tasting, to cheese quizzes, competitions, and more.
Tickets cost just £25 each, and include cheese samples, optional bread and crackers, and some red wine to complement.
Find out more and grab tickets here.
___
Laughterama 2023
Castlefield Bowl
Wednesday 6 – Sunday 10 September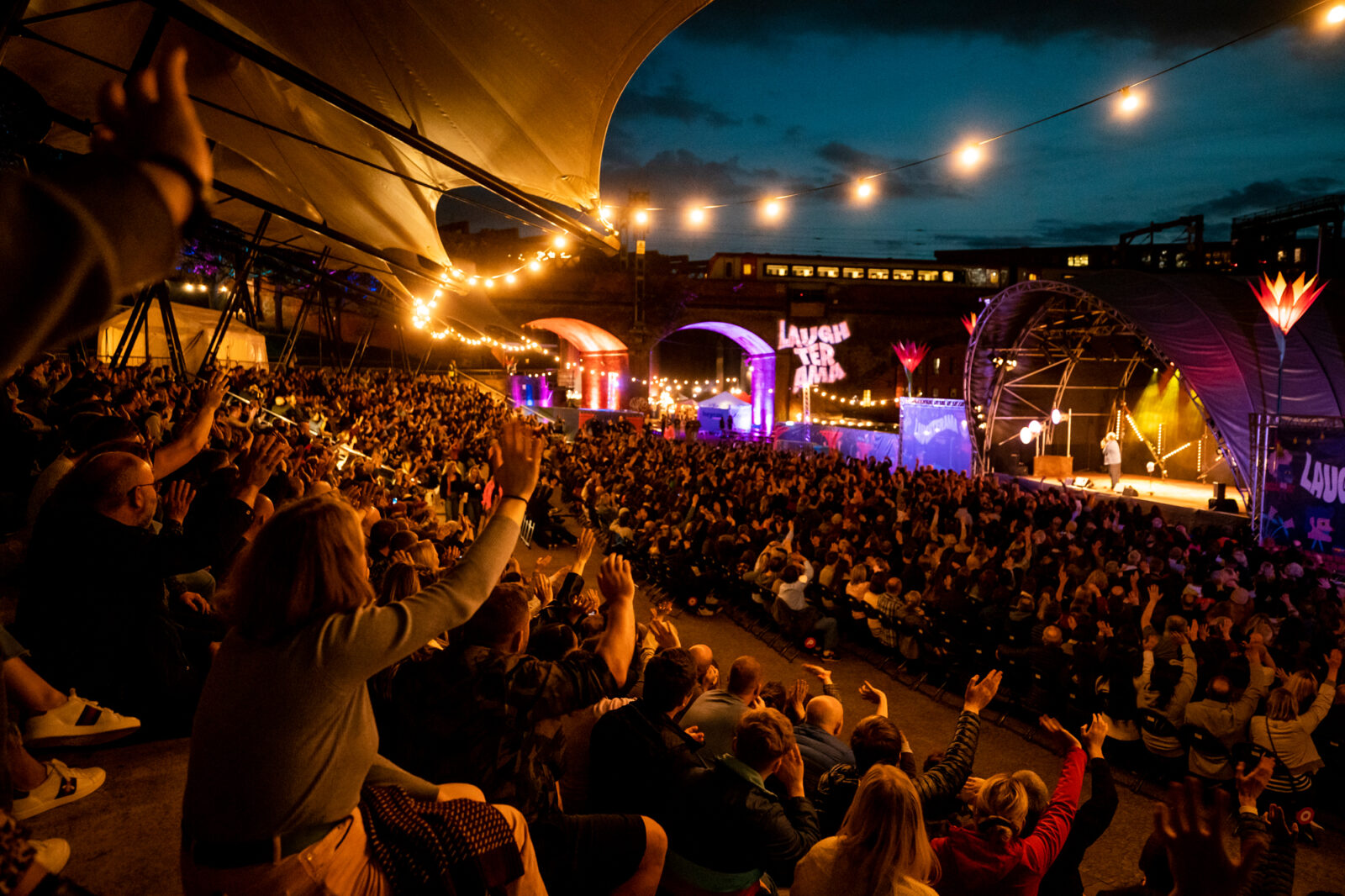 Manchester's newest comedy festival is making a return to the city later this week, and there's some massive names on the lineup set to bring the laughs.
After what was a smash-hit success in its inaugural year back in 2022, Laughterama is back in Manchester for more, and will once again be taking over the iconic Castlefield Bowl in the heart of the city centre – with multi award-winning comedians Adam Buxton, Ed Gamble, Sara Pascoe, and Alan Davies being just some of the famous names on this year's jam-packed lineup.
Festivalgoers are in for an "explosive series of shows" from some of the hottest names on the comedy circuit.
Find out more here.
___
Everybody's Talking About Jamie
The Lowry
Thursday 7 – Sunday 17 September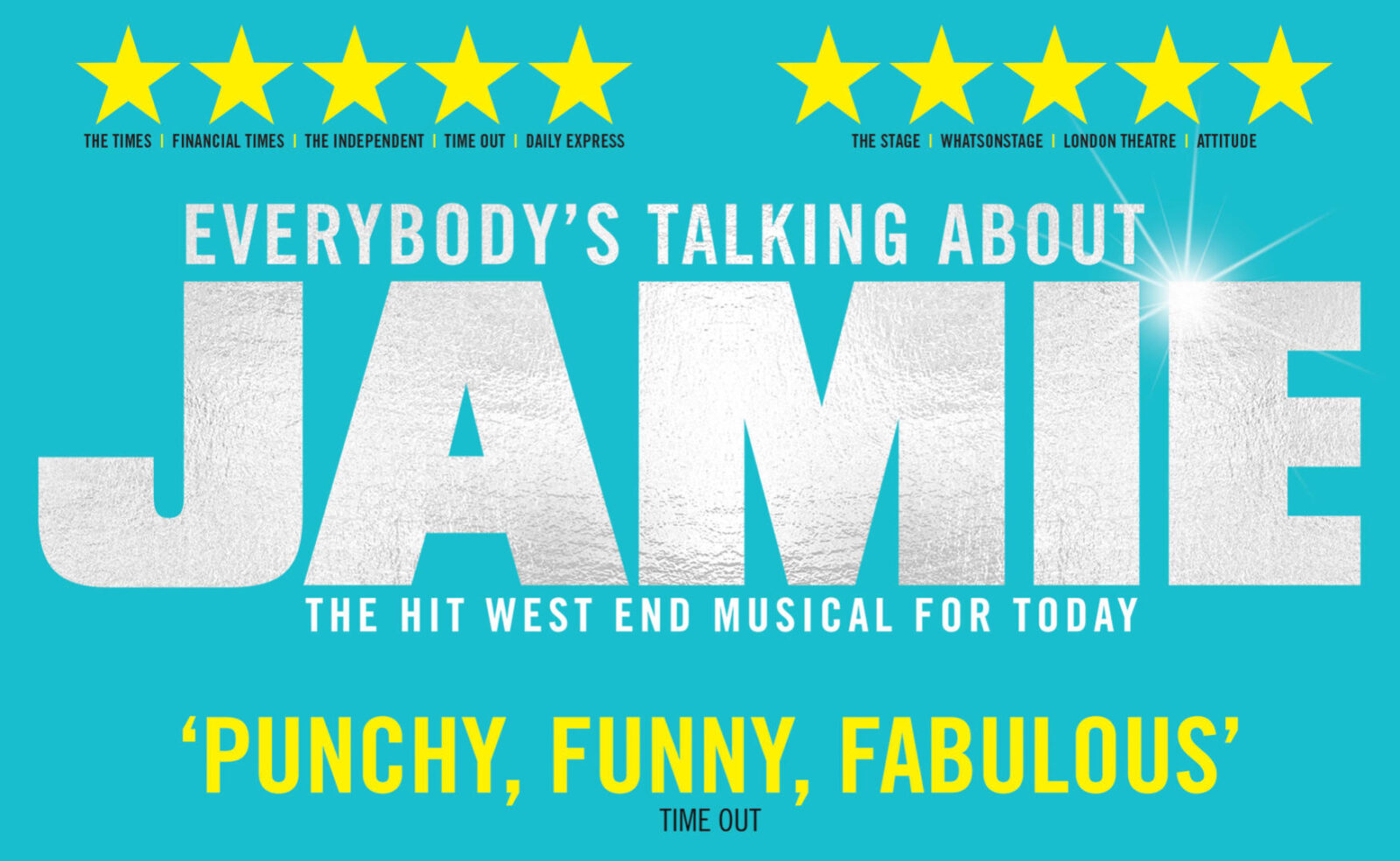 The highly-anticipated 2023 UK tour of Everybody's Talking About Jamie is finally arriving here Greater Manchester this week.
Following a record-breaking three-year West End residency, sold-out UK & Ireland Tour, and an Amazon studios award-winning film, the smash-hit and critically-acclaimed musical is finally set to return to The Lowry stage this week.
The musical tells the story of Jamie New – a 16-year-old living on a council estate in Sheffield who doesn't quite 'fit in' and is terrified about the future, but is determined to be a star.
Find out more and grab last-minute tickets here.
___
Swim with Sharks
SEA LIFE Manchester
Thursday 7 & Saturday 9 September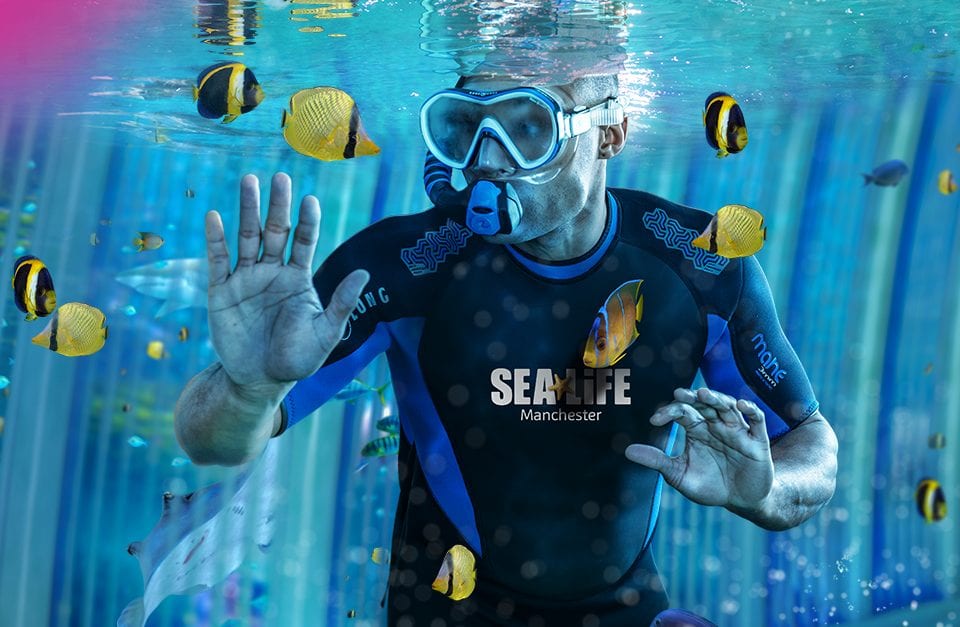 Fancy trying something new? Time to conquer your fears? SEA LIFE Manchester's snorkel cage experience lets people get closer than ever have before to more than 1,000 creatures of the deep at the Trafford Centre-based marine life aquarium.
Snorkel with Sharks is a one-hour surface snorkelling adventure.
Suitable for swimmers age 10+, the session includes a full briefing, introduction to the incredible creatures you can expect to see, and 20 minutes snorkelling in the purpose-built shark cage.
Grab tickets here.
___
Pasta Making Cookery Class
Food Sorcery
Thursday 7 September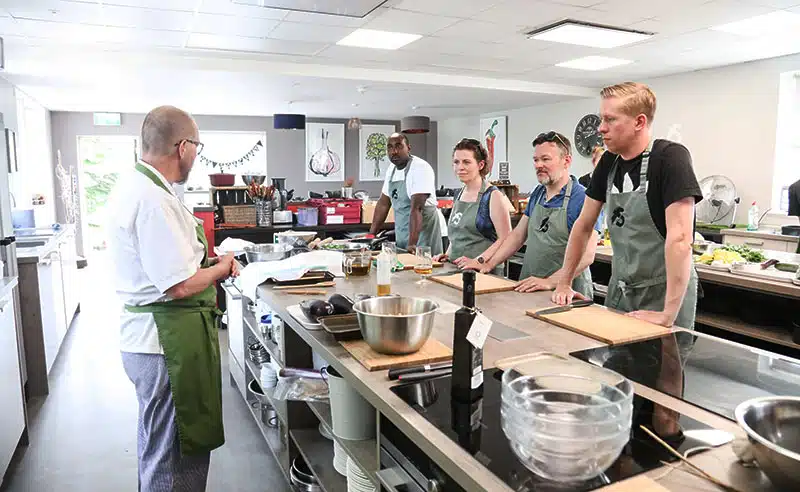 Didsbury's very-own cookery school, Food Sorcery, is hosting another one of its popular cookery workshops dedicated to all things pasta this Thursday.
During this three-hour class, you can learn everything about how to make Italy's staple food by hand, from how to mix and knead pasta dough, to various different rolling techniques, filling, and shaping, all before the chef will demonstrate some sauces to go with it.
So roll your sleeves up and get ready to mix, knead, bash, squash, and shape the dough into spaghetti, farfalle, ravioli, and so much more.
You can find out more information, and book your place here.
___
The Manc Audio – DJ Set
Night & Day Cafe
Friday 8 September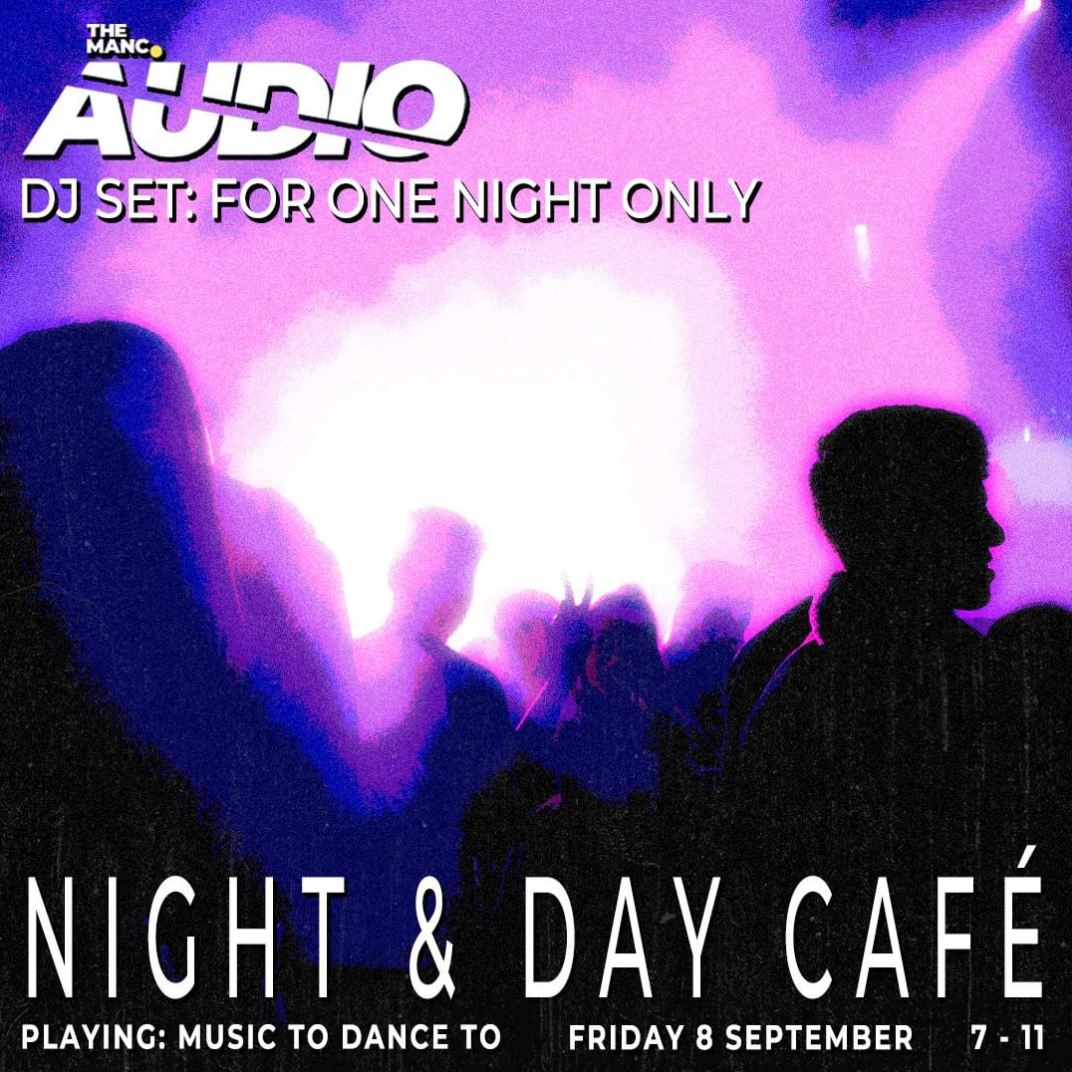 Not only has it been an absolutely belting year for music and gigs in Greater Manchester already, but it's about to get even better.
The Manc Audio will be heading back to Night and Day Cafe for our second DJ takeover.
Following the success of our first night standing behind the decks at the legendary Night and Day, we've kindly been invited back to do it all over again – with Mr. Audio, DJ Dean himself, set to return to the stage for his sophomore show this Friday.
Find out more here.
___
Red Rose Diner
East Lancashire Railway
Friday 8 September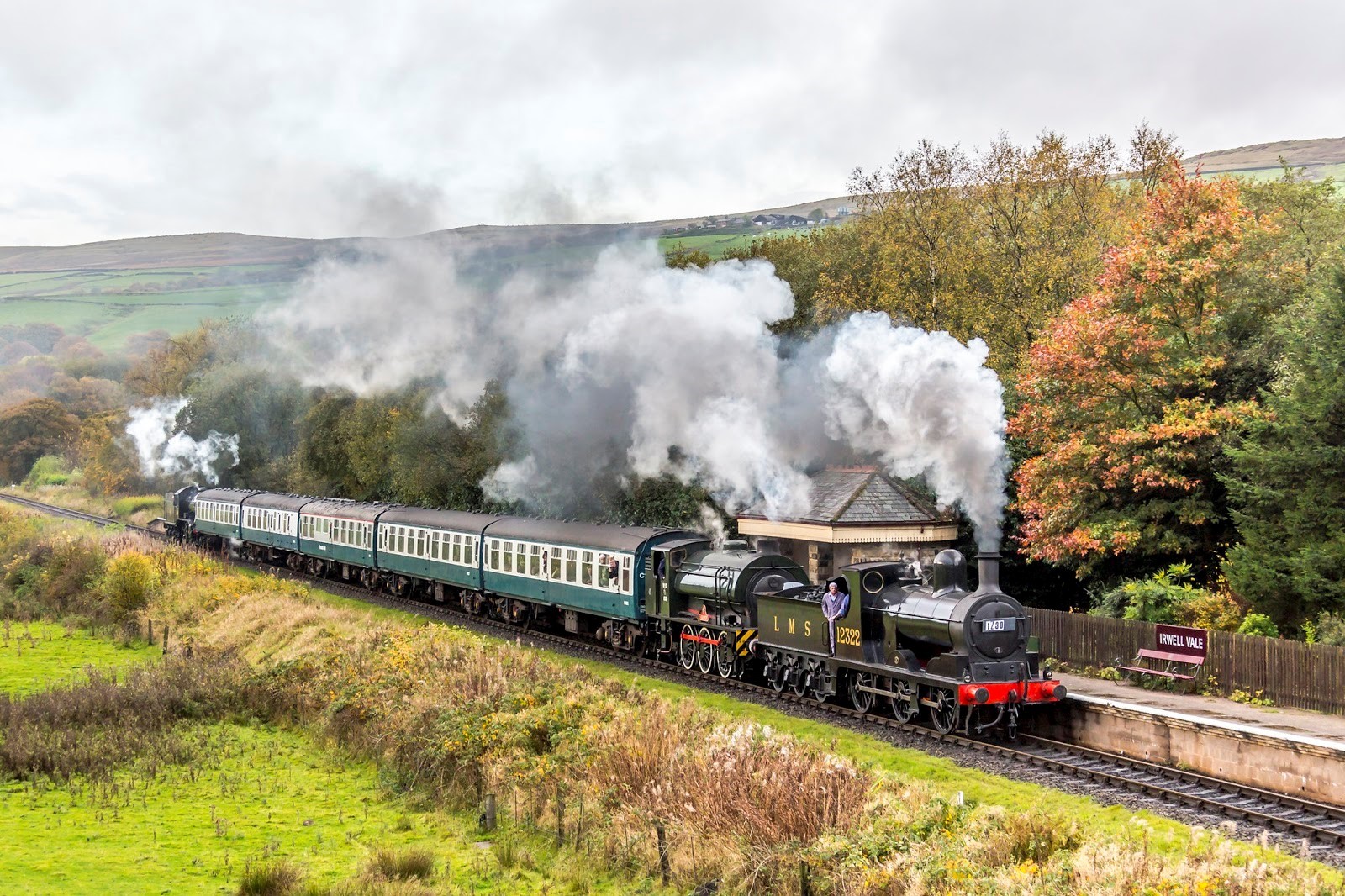 Greater Manchester's iconic heritage railway is hosting one of the most unique fine dining experiences in the region this week.
Taking place this Friday 8 September, East Lancashire Railway's Red Rose Diners are described as being "the ultimate first class foodie experience", as they start with a glass of fizz and stretch over an almost three-hour steam train journey through the Irwell Valley.
The experience includes a four-course dinner with complimentary sparkling wine, followed by tea or coffee and after-dinner chocolates.
Find out more and book here.
___
KAMPUS x The Manc – The Big Kampus Disco
KAMPUS
Saturday 9 September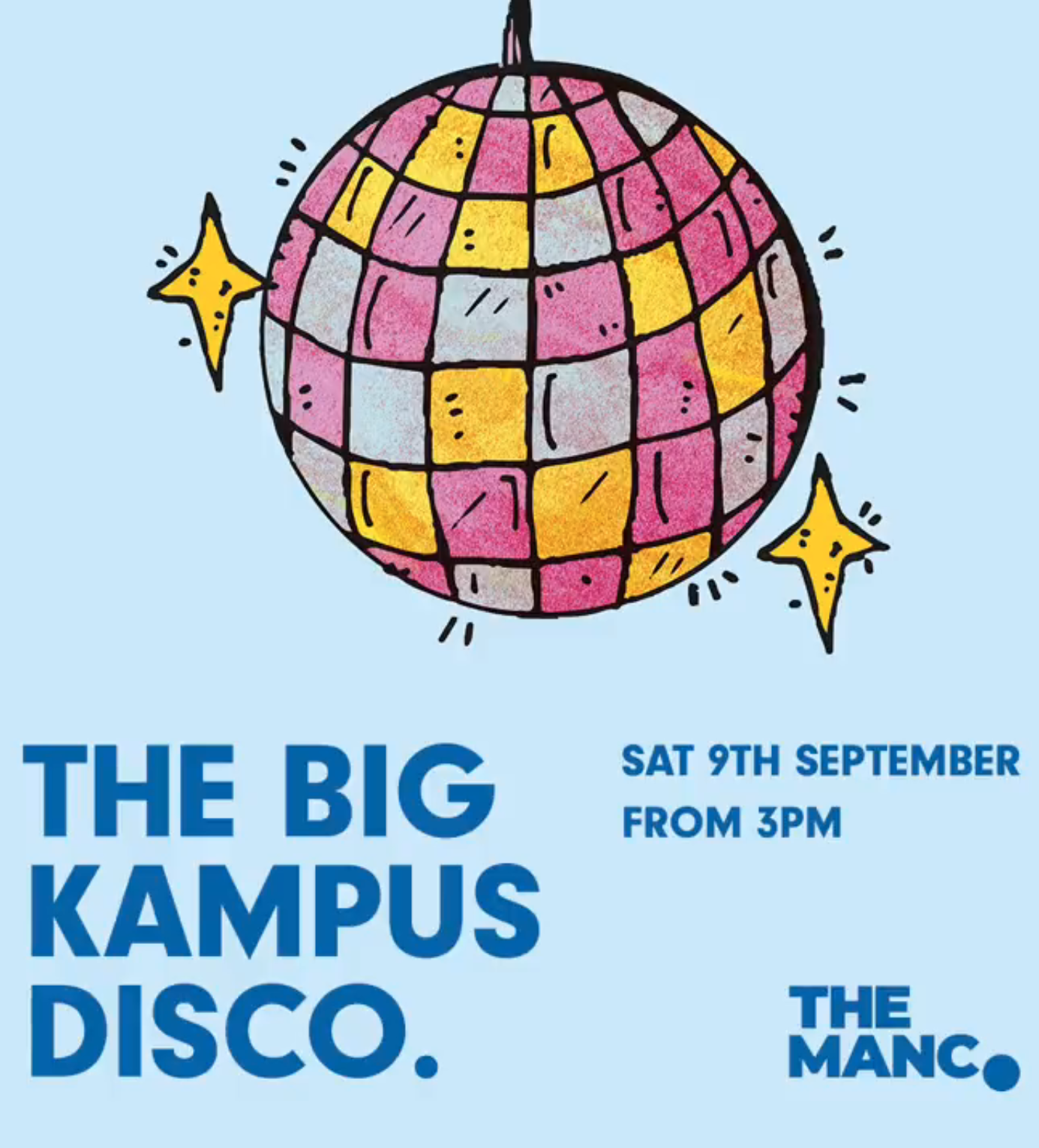 The Manc has teamed up with KAMPUS, and we're bringing you a massive silent disco in Manchester city centre this weekend.
Kicking off from 3pm, with some brilliant DJs on the lineup set to be spinning the tunes and battling it out to get you on the dance floor, The Big Kampus Disco is an all-day FREE event – with non-stop bangers, the biggest silent disco the city's ever seen, and so much more.
Think DJ sets, amazing live music, dancers, performers, and all the glitter.
Silent Disco tickets are £5 plus a £10 refundable deposit for the hire of the headphones, but the rest of the event free, so find out more and grab tickets here.
___
ShinDigger x Reform Radio – A Decade in the Game
Cheetham Hill
Saturday 9 September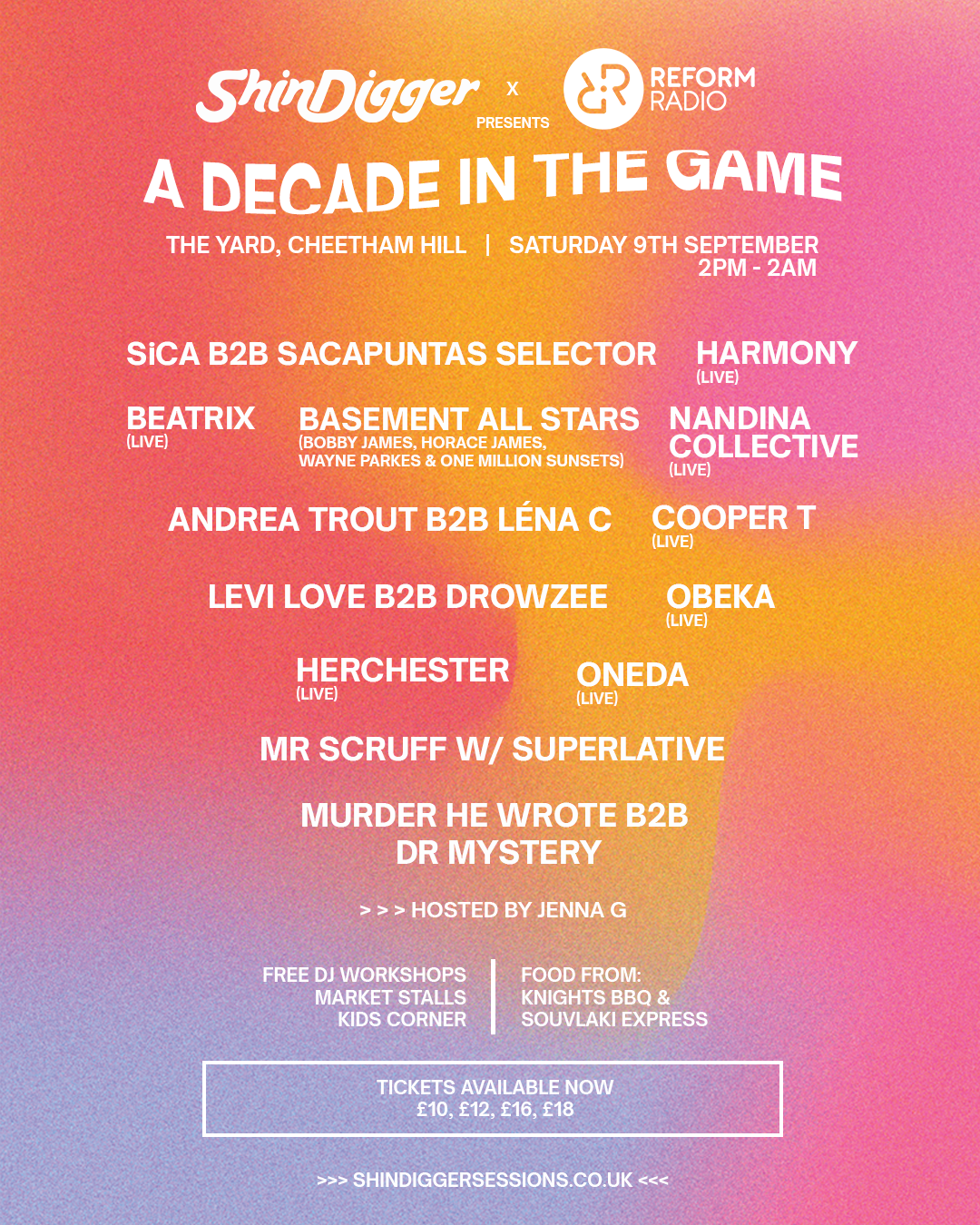 ShinDigger and Reform Radio are coming together to celebrate their joint 10th birthday with "a day festival like no other" this Saturday.
After starting their ventures together in the same co-working space back in 2013, the two businesses have co-produced numerous events over the years, but this weekend's aptly-named 'A Decade in the Game' is by far their most ambitious collaboration at The Yard in Cheetham Hill.
You can expect plenty of live music, and exclusive back-to-back DJ sets curated especially for this event, as well as food vendors, market stalls, kids' activities, and so much more.
Grab tickets here.
___
Doki Doki – The Manchester Japanese Festival
Sugden Sports Centre
Saturday 9 & Sunday 10 September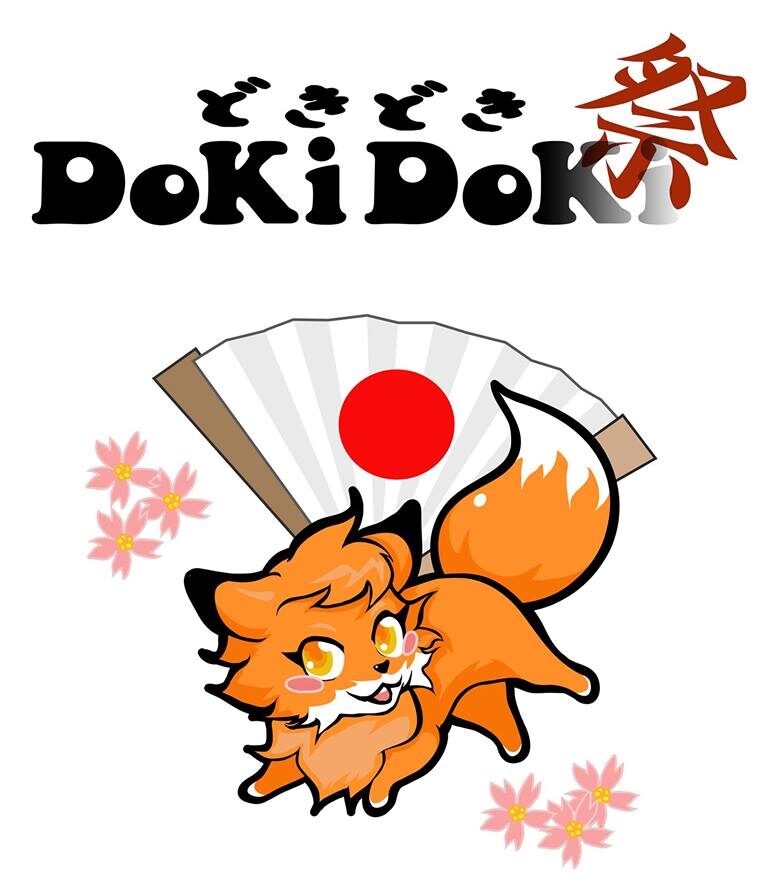 Doki Doki – The Manchester Japanese Festival is back once again for 2023.
Taking place from 11am onwards on Saturday 9 & Sunday 10th September at Sugden Sports Centre, Doki Doki celebrates both traditional and modern Japanese culture – with a wide range of panels, talks, demonstrations, themed events, and more taking place across the weekend, as well as plenty of food and retail traders on site too.
Tickets for the festival are available to buy at the door on the day, and you can find out more here.
___
Green Island Festival
Hulme Community Garden Centre
Saturday 9 September
This year's third and final volume of the Green Island Festival returns this weekend.
With a lineup of underground, underrepresented, and emerging artists from all across the UK, and placing global sounds at the forefront, Green Island is a grassroots festival stripped back to its most authentic form with community at its core that's made a name for itself thanks to "bringing an enriching music and cultural escapade for all ages".
Taking place on Saturday 9 September from 1pm-9pm, the 500-capacity festival will once again transform Hulme Community Garden Centre's flora paradise into an "arts mecca".
Find out more here.
___
Reyka Vodka – Fire and Ice Oasis
The Oast House
Saturday 9 & Sunday 10 September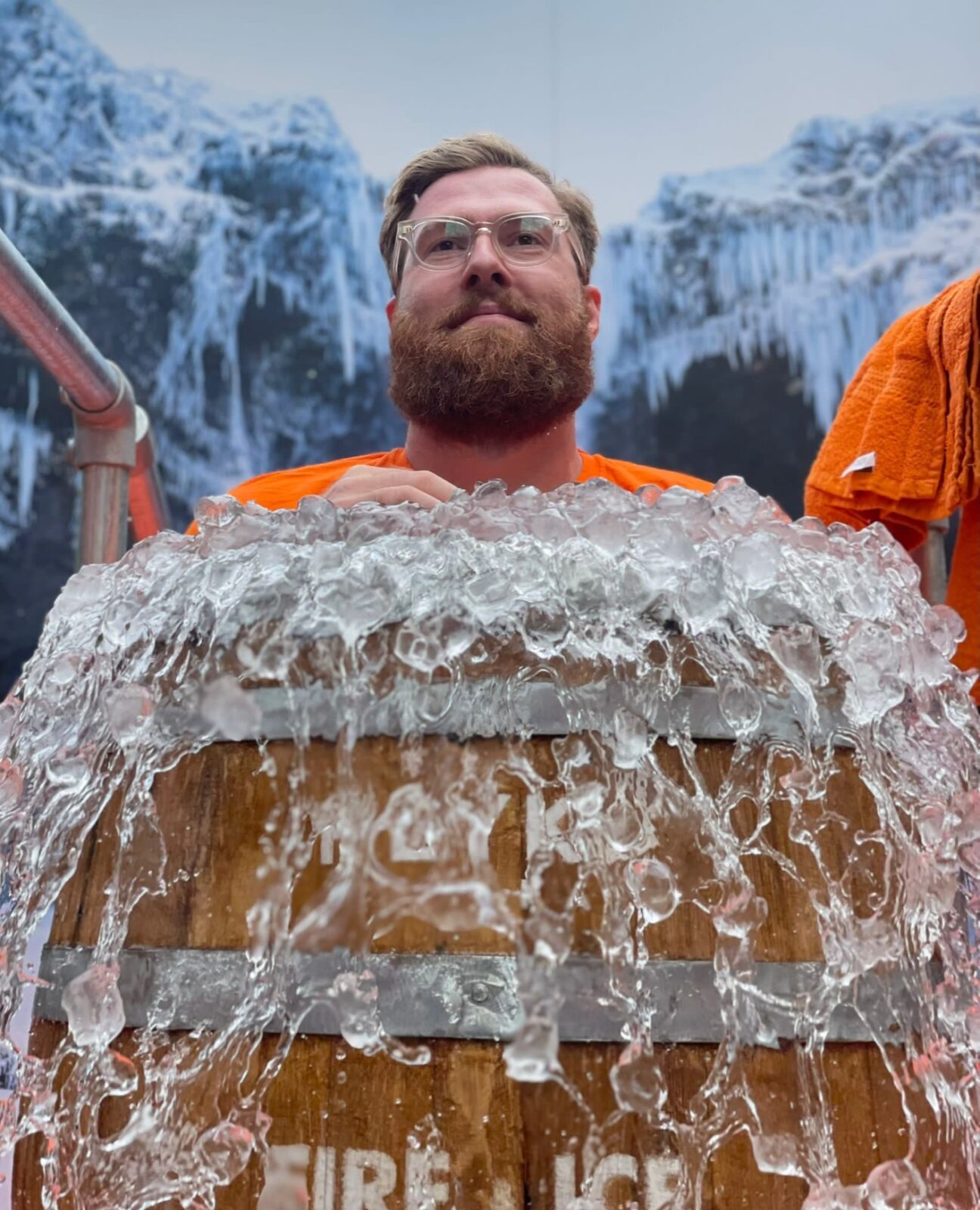 Fancy winning a trip to Iceland?
Icelandic vodka brand Reyka will be creating the 'Fire and Ice Oasis' at The Oast House in Spinningfields this weekend, where you can plunge into an ice bath, sit back and relax, drink cocktails, and get a good scran in too. ⁠
Taking place from midday right through to 1am on both Saturday and Sunday, with ice baths open until roughly 7pm each day, ice dippers will be given a goodie bag and a free cocktail, and anyone brave enough to take the plunge will be in with a chance of winning a trip to Iceland itself. ⁠
In the evening, there'll also be a fire pit to cosy round as you sip on your vodka that was made with glacier water in a distillery powered by geo-thermal energy from volcanoes. ⁠
Find out more here.
___
Featured Image – Laughterama | ShinDigger x Reform Radio | Green Island