What's On
The best things to do in Greater Manchester this week | 6 – 12 June 2022
The hustle and bustle of the royal celebrations have quietened down now as we head into our second week of June.
Although the extended bank holiday weekend for the Queen's Platinum Jubilee may have passed us by, and half term is now over for many schools in Greater Manchester, that doesn't mean there isn't still plenty to be getting up to across the region this week, especially as summer is nearly upon us.
So we've cherry-picked a few of the best bits for another edition of our 'what's on' guide.
As always, some of the events we're going to mention are completely free, while others will set you back a few pounds, and many will need to be booked in advance.
Here's our top picks.
___
British Pop Archive
John Rylands Library
Monday 6 June – onwards
A new national collection that's dedicated to "the preservation and research of popular culture" has now opened in Manchester city centre.
The British Pop Archive (BPA) has been created by the University of Manchester (UoM) and has opened at the iconic John Rylands Library on Deansgate in the heart of the city centre, with the aim of celebrating British popular music and other aspects of popular culture to recognise its "pivotal influence" on the world stage.
Featuring "iconic items" relating to quintessential British bands, legendary UK television, youth culture, counter-culture, and more that have set trends around the globe, the BPA will be an important academic resource for research and teaching, UoM says.
It'll also be public resource for exhibitions and public events that's open to all.
Find out more here.
___
Amazônia
Science and Industry Museum
Monday 6 June – onwards
A critically-acclaimed photography exhibition has officially opened in Manchester as part of its international tour.
In what is the first UK exhibition of this scale outside of London for over 20 years from the world-renowned Brazilian photographer Sebastião Salgado, the Science and Industry Museum has will welcomed Amazônia – a major photography exhibition that celebrates the indigenous peoples and breathtaking landscapes of the Brazilian rainforest.
Salgado worked in the Amazon for seven years with 12 different indigenous communities, and the result is an incredible collection of powerful photographs that present his vision of a forest that is approaching a crucial tipping point in the fight against climate change, the Museum says.
You can find out more here.
___
Jurassic Encounter
The Pavillion Garden
Monday 6 – Sunday 12 June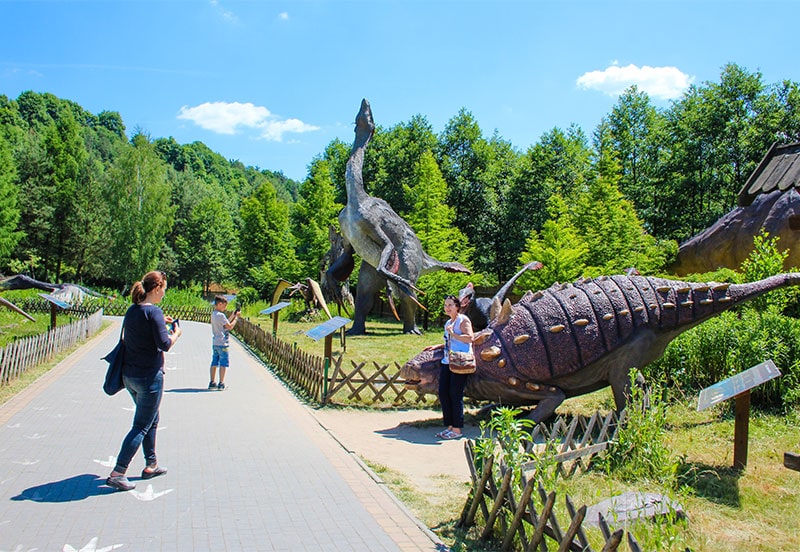 It's been 65 million years since dinosaurs last roamed the earth, but The Pavillion Garden in Buxton will see the beats roaming through its parkland once more as 2022's "most roarsome experience" has arrived.
Running right through until 12 June, the event will feature 50+ animatronic creatures, including two life-sized T-Rex beasts, which roar and snarl at passers by, and family favourites such as a Pterosaurs that shriek from the trees and a 15m tall Brachiosaurus guarding her eggs.
The event makes for the perfect family day out in the picturesque Peak District, and tickets are now available.
Find out more and grab yours here.
___
Spielberg Spectacular Weekend at The Village Screen
Peak Cavern
Thursday 9 – Sunday 12 June
Did you see that one of the Peak District's most impressive landmarks has been been turned into a pop-up cinema by The Village Screen, and it's back this weekend?
After what was the roaring success of the recent 'Spring Cave Cinema' experiences at Peak Cavern in the picturesque Derbyshire countryside, experimental North West events production company The Village Screen is set to return for a one-off Spielberg Spectacular weekend this week, and a selection of his cult-classics and fan-favourites are all on the lineup.
Audiences will be immersed inside an incredible natural environment, while watching some of Spielberg's smash hits projected onto a large 21ft screen with incredible sound and beautiful lighting.
Films on this week's schedule are Indiana Jones and the Temple of Doom, Jurassic Park, Hook, and West Side Story.
You can find out more here.
___
Friends Quiz
Lock 91
Thursday 9 June
One of Deansgate's most popular venues, Lock 91 – the 19th-century Lock Keeper's cottage in the heart of the city centre – is the home of Manchester's original themed quiz, and this week, it's hosting a quiz dedicated to everyone's favourite 90s American sitcom, Friends.
With ticket prices starting at £6 per team, this is the ideal chance to test your knowledge on the iconic show, and there's loads of amazing prizes to be won too.
You can find out more and book your slot here.
___
Cloudwater X Levanter – Portugal
KAMPUS
Thursday 9 – Sunday 12 June
Manchester's neighbourhood KAMPUS will play host a solid ten weeks of back-to-back block parties from its canalside garden, with each weekend seeing guest DJs take to the decks to spin tunes from different corners of the world – and this weekend's event is celebrating the Mediterranean country of Portugal and all its culture.
Free-flowing beer will come courtesy of Manchester brewery Cloudwater, and food will be provided by Ramsbottom favourites Levanter serving up tapas, giant paella, and charcuterie boards aplenty.
This weekend, you can expect a fun twist on a Portuguese party, with Fado and Flamenco tunes, and port-infused Bloody Marys.
You can find out more here.
___
Late Night Ancoats Pop-Up Markets
KAMPUS
Thursday 9 June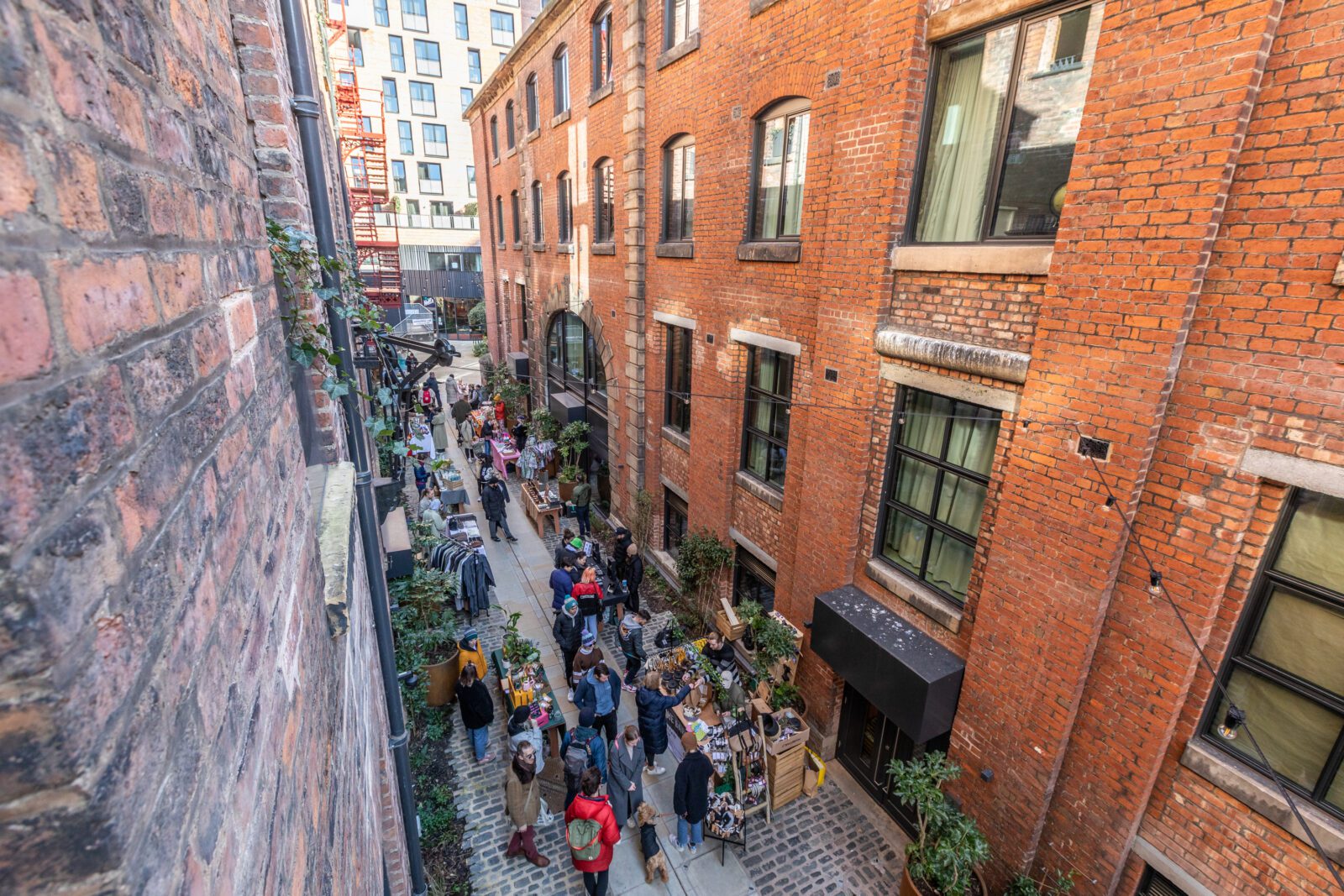 A new late-night market is coming to Manchester city centre's new waterside neighbourhood KAMPUS this week, and it's bringing with it a host of indie street food traders.
Much-loved artisan brands will packing out the garden and Little David Street for the perfect laid-back summer evening of food, drink, and music.
Open from 6-10pm, it will kick off on Thursday 9 June, bringing down Portuguese custard tard purveyors Just Natas, Japanese street food traders Osaka Local, and Afro-British fusion chefs Bon St Local, and there'll also be art on display from local print artists, and a selection of drinks from local distillery Witch Kings Rum.
You can find out more here.
___
Summer Knights
Camelot Theme Park
Friday 10 – Sunday 12 June
Northern kids of the 80s, 90s, and 00s can truly revisit their youth, as the abandoned Camelot Theme Park in Chorley has gone back to its days of Arthurian legend for the new Summer Knights drive-in cinema and entertainment attraction this summer.
Some of the film highlights in the genre-diverse lineup include this week include The Grudge, Rocky Horror, and Sing! 2.
There's also be a fully-licensed bar and a number of street food vendors on site to choose from to make it a truly magical night.
Find out more and grab tickets here.
___
Box on the Docks
MediaCityUK
Friday 10 June – onwards
Box on the Docks is returning to the banks of Salford Quays this week, and there'll be flowing beers, freshly-baked bagels, and boozy ice cream.
Coming back for its third year in a row, MediaCity's popular outdoor dining concept, Box on the Docks, is set for another busy summer on the waterside piazza – but for the first time, it will be taking on a brand-new format, as this year's event will be in partnership with SEVEN BRO7HERS.
The Salford-based brewing company has been put in charge of operate a rotating residency of the region's emerging and established independent food and drink pop ups.
There'll also been an exciting lineup of live music and events for all ages.
You can find out more here.
___
Kantina
Escape to Freight Island
Friday 10 & Saturday 11 June
A huge food and drink festival is returning to Escape to Freight Island this week, as the massive food hall brings back its Katina celebrations for 2022.
Bringing together esteemed guest chefs from across the country, special supper clubs, and an exclusive Soho House cocktail bar, Katina will give foodies from Manchester a chance to immerse themselves in the country's wider scene.
Free to attend, Kantina will bring guest chefs, restaurants, and bars together from London, Sheffield, Manchester, and Birmingham to pair up with Escape to Freight Island's existing traders for a host of special collaborations.
You can find out more about what's on the menu here.
___
Parklife
Heaton Park
Saturday 11 & Sunday 12 June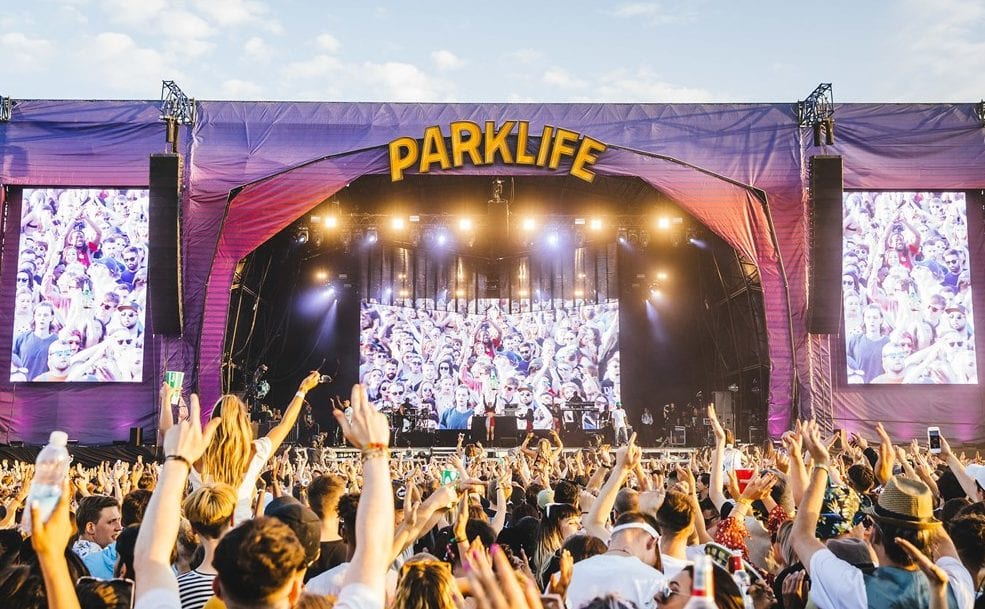 Parklife 2022 returns this weekend.
Having taken place at Heaton Park since 2013, when it outgrew its original home in Platt Fields Park, this year's event will take place on Saturday 12 and Sunday 13 June, and will be headlined by global talent including 50 Cent, Tyler the Creator, Megan Thee Stallion, and Lewis Capaldi, as well as returning festival favourites Chase & Status, and so many more.
The massive party is attended by some 80,000 people each day, and is one of the biggest events in Manchester's cultural calendar.
You can find out everything you need to know about Parklife 2022 here.
___
GRUB Food Fair and Plant Powered Sundays
Cheetham Hill
Friday 10 – Sunday 12 June
Two of the most popular foodie favourite events are back at Manchester's largest street food fair GRUB – which is currently based at the Red Bank Project just outside of the city centre in Cheetham Hill.
The GRUB Food Fair this week will see the likes of Fritto, Korean Grub Club, Little Yellow Rice Co, and Pud Club serve a wide range of mouthwatering delights for you to try, while on Sunday, whether you're plant based or just curious, there'll be big handful of the finest vegan food traders there for Plant Powered Sundays to show you what it's all about.
Both events are free to attend, and you can find more information here.
___
South Terrace Yoga with FORM MCR
King Street Townhouse
Sunday 12 June
One of Manchester's most popular hotels is hosting another one of its yoga brunches on the terrace overlooking the city's skyline this weekend..
As part of a 'Spring and Summer Wellness' events series geared towards those who are keen to start the day with the best intentions, King Street Townhouse is inviting you to "stretch with the city skyline as your backdrop" at an exclusive yoga and brunch event on its impressive sixth-floor terrace.
The one-hour class is run by FORM – a personal and group training community in Manchester that focuses on finding a sustainable way of achieving fitness goals – and it's suitable for all abilities.
The class will be followed by brunch with a smoothie to sip on once you're done, and you'll even get an ESPA and Perricone MD skincare goodie bag to take away with you too.
You can find out more and book your place here.
___
Featured Image – Andrew Whitton (via Parklife) | BOTD