Eats
This unique Salford coffee spot lets you 'pay with a post it' if you're struggling
The new pay-it-forward scheme is for locals to take advantage of if they're struggling financially.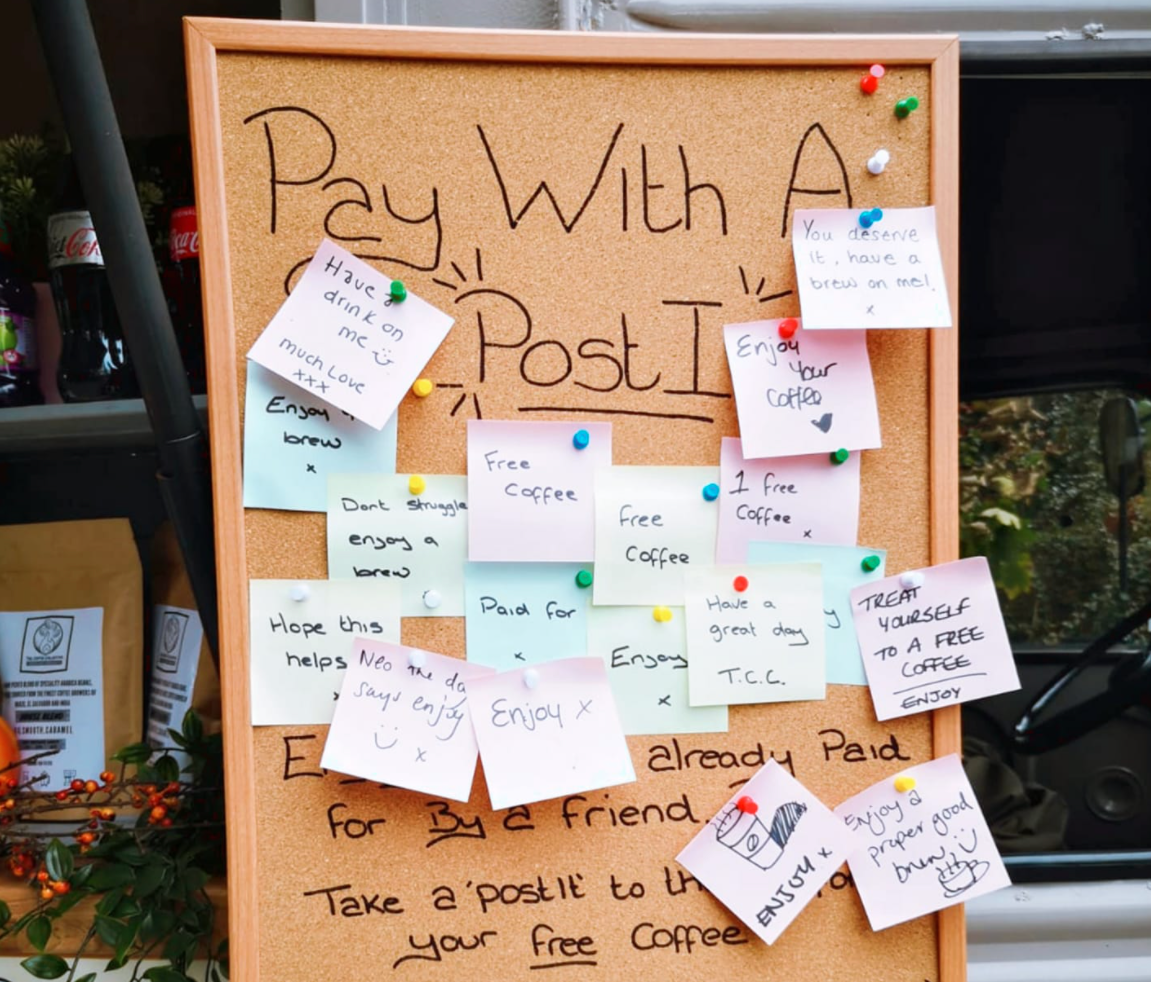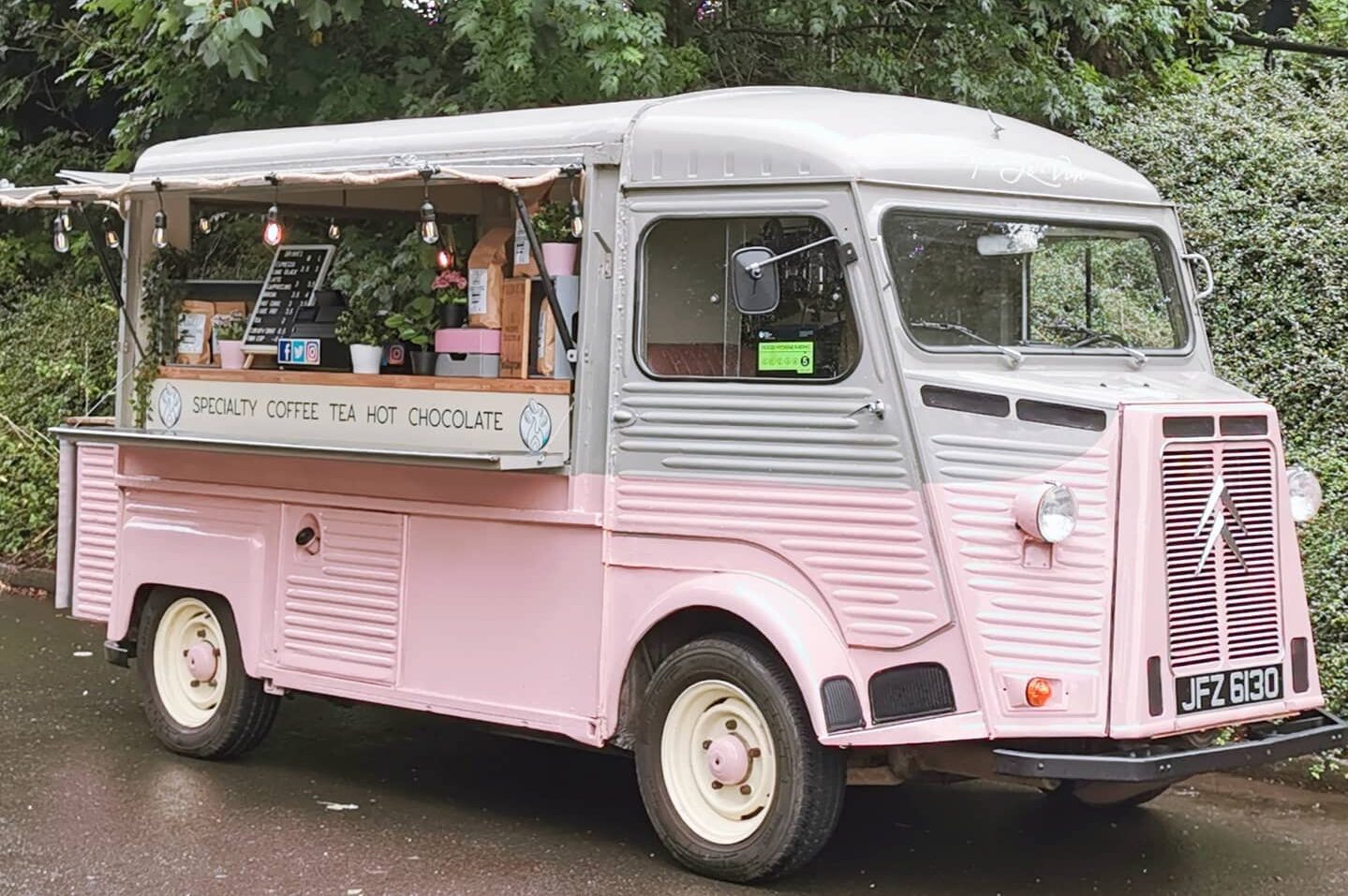 A community-centred independent coffee spot in Salford has started a unique 'pay with a post it' scheme in the wake of economic struggles as a result of the coronavirus (COVID-19) pandemic.
The Coffee Collective in Monton, Eccles introduced the brand new pay-it-forward scheme last week for locals to take advantage of if they're struggling financially.
It truly is a tiny slice of kindness at a time when the world needs it the most.
The retro coffee truck – which can can be found parked up on Dukes Drive in Monton – is now allowing customers to purchase an extra drink during their visit, which will then be paid forward to a customer who needs it the most via its brand new post-it pinboard.
Announcing the scheme on social media, The Coffee Collective acknowledged that "we have all been hit hard by COVID-19" and is therefore "giving you the chance to enjoy our Delicious Specialty Coffee for FREE if you are struggling."
It's asking customers to "spread some love with a free brew for a stranger".
The Coffee Collective has teamed up with local food initiatives Let's Eat Local and Manchester City Centre Food Reviews for the scheme.
To kick off the scheme, Let's Eat Local paid for the first ten post-it notes, with customers then able to continue the momentum whenever they wish to, and it's not just about paying it forward, either, as those who are having a rough time are encouraged to take a post-it if they're need to.
The Coffee Collective urged those struggling to "not feel ashamed or embarrassed to use these post-it notes" as "the community have come together to support you".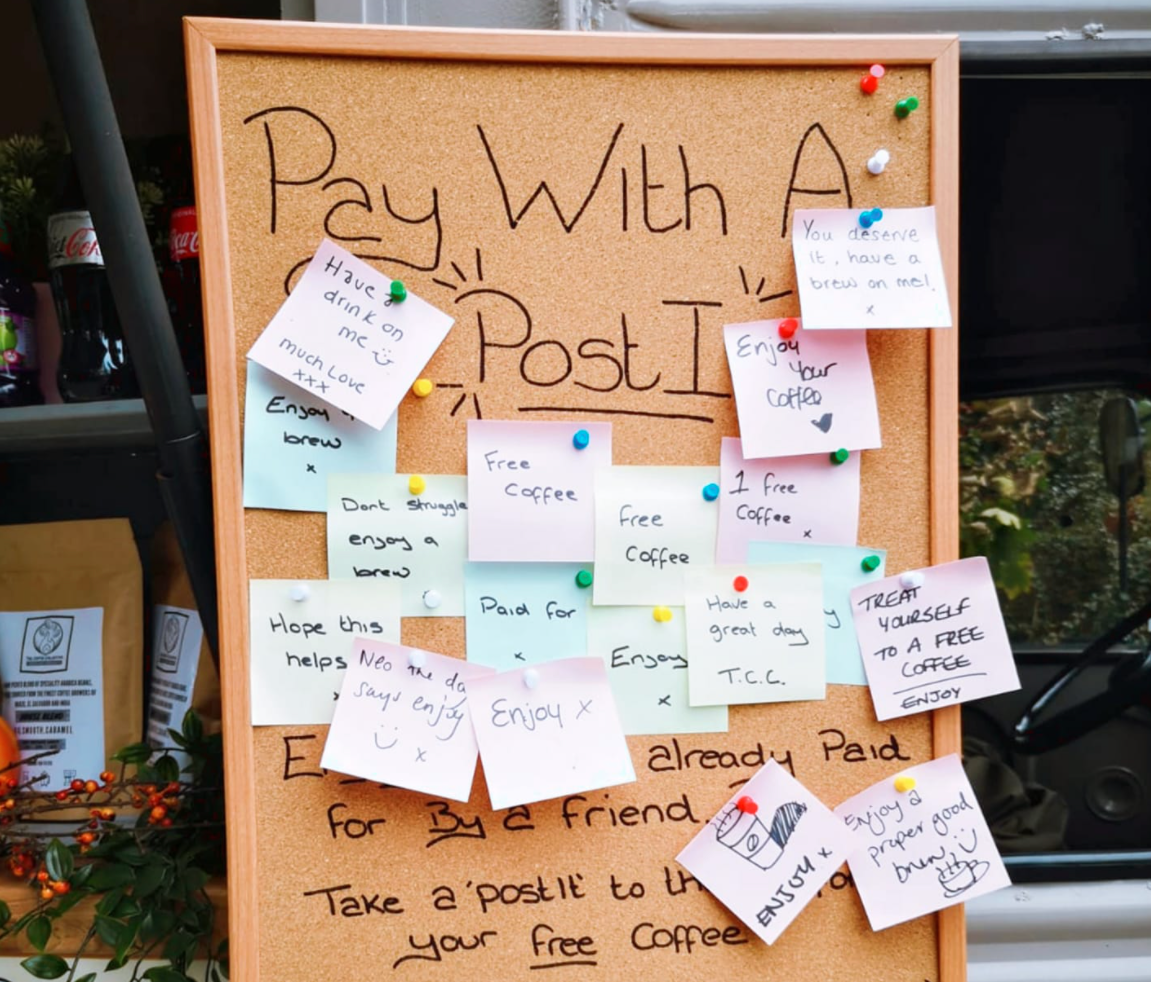 "If you have woke up and just about managed to do a walk today, give yourself a treat and have a brew bought from a stranger."
"If you are struggling to find the cash to pay for your coffee have a free one."
How brilliant is this?
Manchester's community spirit has really shone through over these past few months of lockdown and with genuine community-driven initiatives such as this one, it really makes you proud to be a part of a city and region with such heart.
The Coffee Collective is open Friday, Saturday and Sunday from 7.30am – 3pm on Friday and Saturdays, and until 1.30pm on Sundays, and you can find it at Dukes Drive Car Park, Monton, Eccles, M30 8AP.
Be sure to pay it forward on your next visit if you can, or pick yourself up a free coffee instead.
You can find The Coffee Collective on Facebook, Twitter and Instagram.