Greater Manchester has dominated the North West category in the list of finalists for this year's British Takeaway Awards.
We've arguably relied on takeaway services more than ever over this past year, and now thousands of takeaways from right across the country have been narrowed down to just five independent businesses in each of the 12 regional categories.
And when it comes to the North West category, three food businesses in the borough of Stockport have been named as fan-favourites following a public vote.
Takeaways in Liverpool and Warrington have also been shortlisted.
Who's made the cut then?
Sitting proudly on the list of finalists at the 2021 edition of "the Oscars of the takeaway world" – which aims to celebrate Britain's best local takeaways and the people behind them – is Gatley- based restaurant The Spinn, which is headed up by Emmerdale Star Adam Thomas, and is loved by the region's foodies thanks to its extensive menu of burgers, wraps, small plates and brunch offering.
You may remember that the restaurant hit headlines late last year when it poked fun the government with a three-tier 'Boris Burger' and paid to have it advertised on local billboards.
Also listed as a North West finalist is LAPD Food – a delivery-only joint that sells burgers, pizzas and fried chicken, and delivers it to hungry residents across Stockport in a head turning American-style police car.
Rounding out the top three Stockport takeaways in the North West section of the finals is the Bun & Bones Club in Hazel Grove, which specialises in everything from burgers and wings, to loaded fries, a wide range of sides, and even the stand-out foodie favourite 'Mancake' – which is two beef patties, American cheese, smoked streaky bacon and maple syrup on top of two fluffy American pancakes.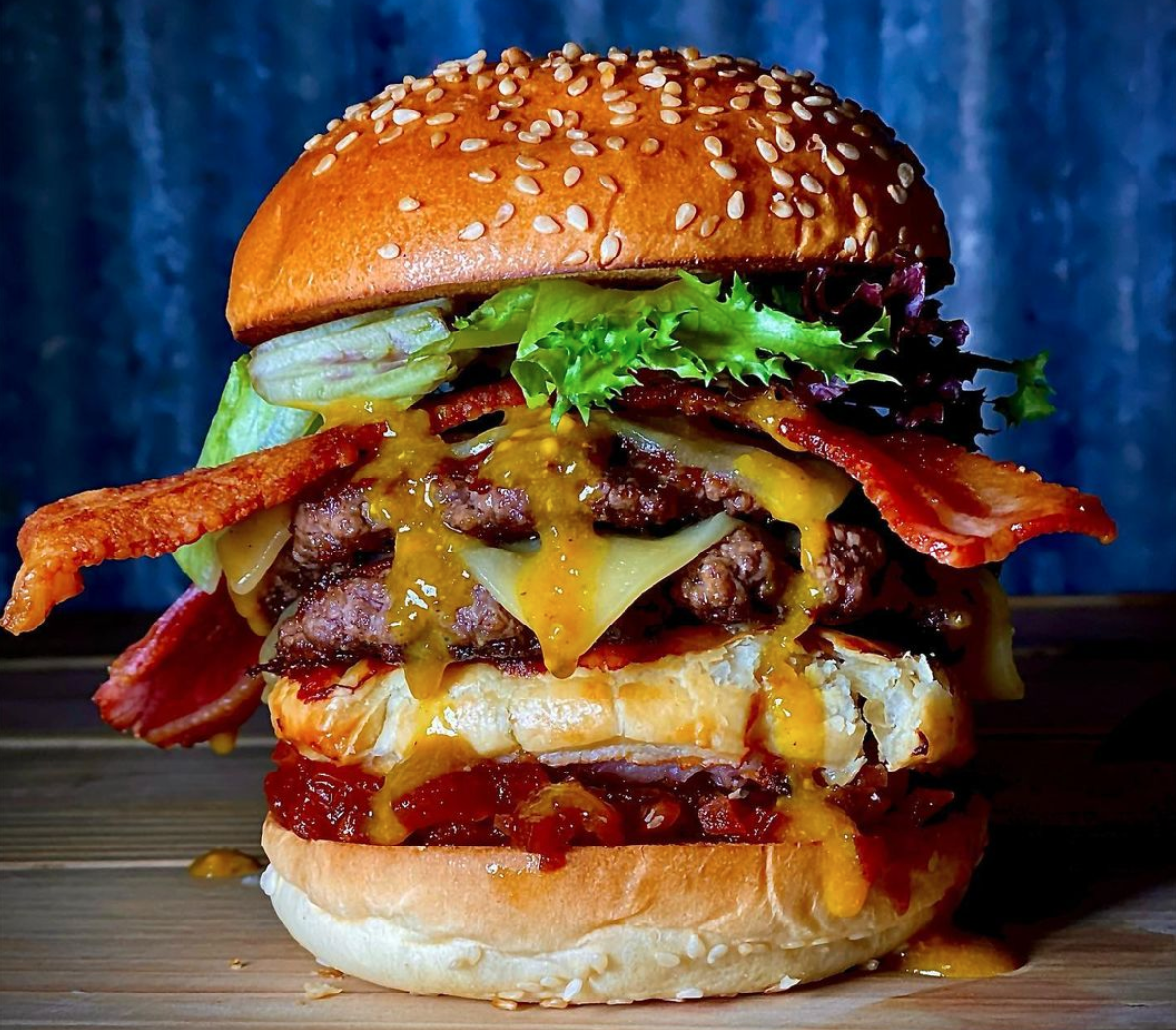 Speaking on the shortlist of finalists for this year's British Takeaway Awards, Andrew Kenny – Managing Director of Just Eat – said: "We're thrilled to be back with the British Takeaway Awards for the sixth year running.
"Each year we're amazed by the standard of entries and this year is no different, with a huge range of restaurants up for the awards, from family run takeaways to small chains.
"Celebrating the fantastic takeaways across the UK is particularly important this year after many turned to their local restaurants for a lift throughout the lockdowns [so] the UK has been voting in force to give back to their local takeaway heroes and we can't wait to honour the winners at the awards ceremony in September."
___
The British Takeaway Awards 2021 will take place in September, with a £1,000 prize for each regional winner, and a whopping £5,000 for the business crowned the 'Best Takeaway in Britain'.
You can find out more about the finalists here.
Featured Image – The Spinn