Eats
Where to go for cocktails in Manchester if you're avoiding booze this January
'MIndful' drinking looks set to replace Dry january this year, as Mancs continue going out to support hospitality following its 'worst Christmas ever'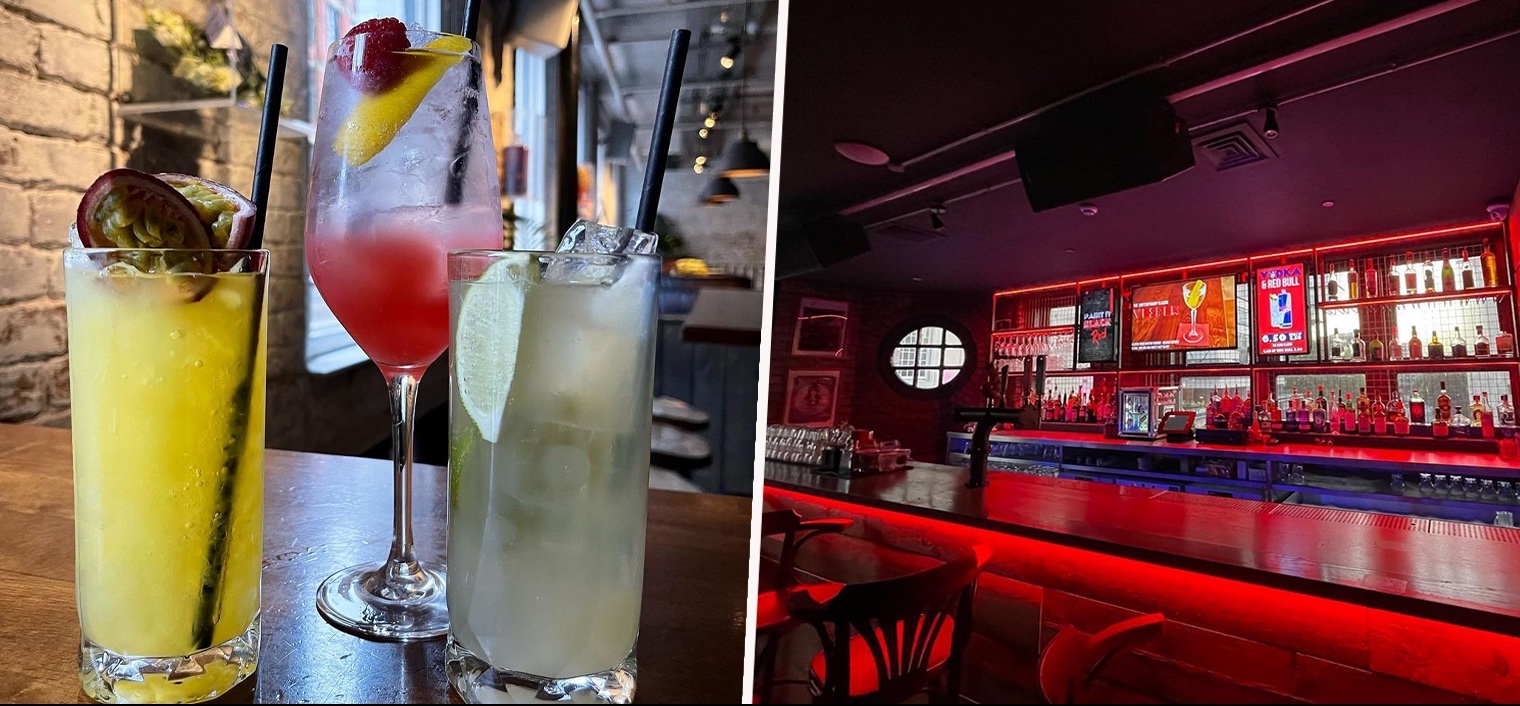 If you're not drinking this January, or you're looking to cut back, you're in luck because the offerings for no and low alcohol alternatives in Manchester have, quite frankly, never been better.
Clever bartenders across the city have created new takes on classic cocktails like espresso martinis, negronis and amaretto sours, without the percentage.
The number of adults in the UK that no longer drink alcohol is at an all-time high.
Data from the Local Alcohol Profiles for England (LAPE) show around 16.2% of people in the country now abstain completely, an increase of around 0.7%, whilst binge drinking has also reduced from 16.4% to 15.4%.
There's a generational divide too, with the Alcohol Education Trust reporting that among 16 – 24 year-olds in 2018, an overwhelming majority of young adults (78 % of men and 85% of women) now go out to enjoy themselves and socialise, not to get drunk.
Overall, 'mindful' drinking appears to be firmly on the rise, and it seems like in connection with that the traditional cold-turkey abstinence associated with Dry January could finally be on its way out.
In its place, many are opting to switch to low and no alcohol options – be that beers, cocktails, wines, or 'spirit' mixers – and the good news is there are so many different places you can go out in Manchester to enjoy them.
The timing couldn't really be better. Hospitality really needs our support this month, after most businesses saw eye-watering losses over Christmas – a period that typically brings in triple the takings of a 'usual' month in the trade.
Read more: 2022 is the year to skip Dry January and support your local pub
Elaine Wrigley, co-owner of the popular city centre gin bar Atlas, which boasts the biggest collection of gin in Manchester, said they were "definitely seeing a lot more interest" in their low and no alcohol gin alternatives this year.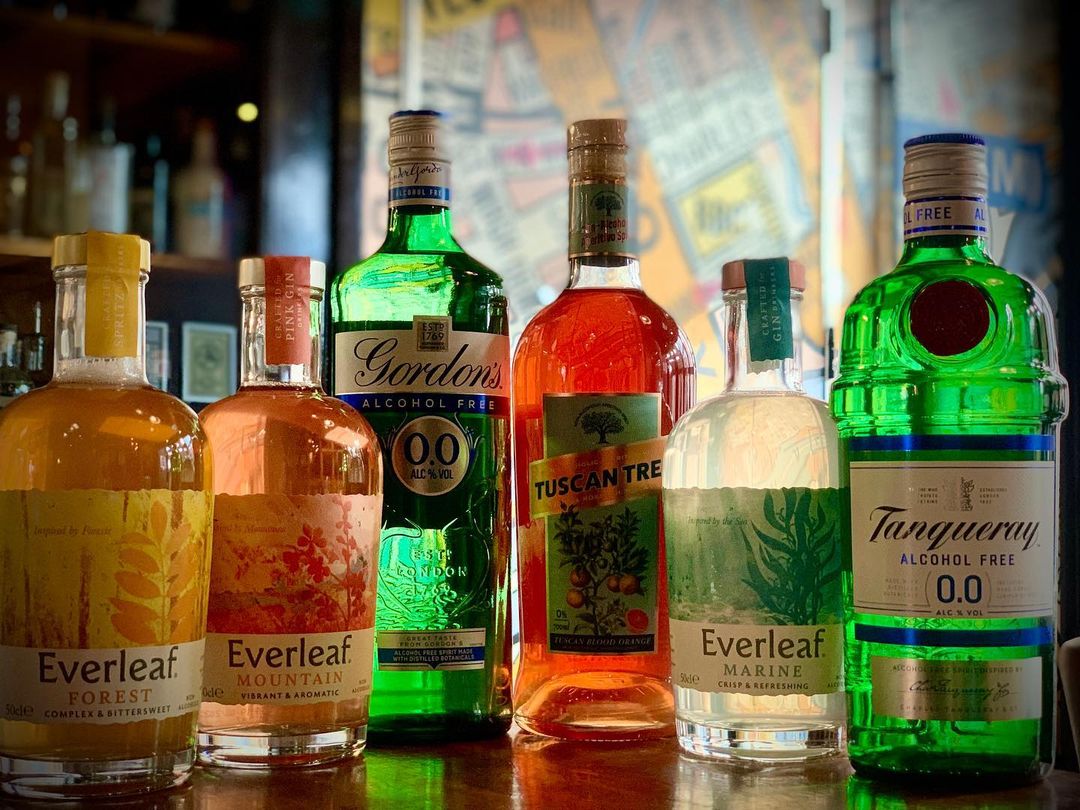 "Over the past few years, we've seen a year on year growth, in interest, for non-alcoholic options, that are appealing to adults, and a genuine alternative," she told The Manc.
"The emergence of known Gin brands creating zero alcohol alternatives, really does let us push the boundaries, though, and Tanqueray can be used to create a fabulous Gin Sling alternative, or Tom Collins."
The gin bar, which stocks so many different bottles it's created its own digital Gin Bible, also stocks a range of low-alcohol alternatives such as Seedlip, Tanqueray Zero, Gordon's Zero, vegan-friendly 'spirit' Everleaf and Tuscan Tree, which is made in the style of a classic Italian apéritif.
Using these, they can make non-alcoholic cocktails like 'nogronis' – as well as offer a range of different 'gin' and tonic serves using premium mixers.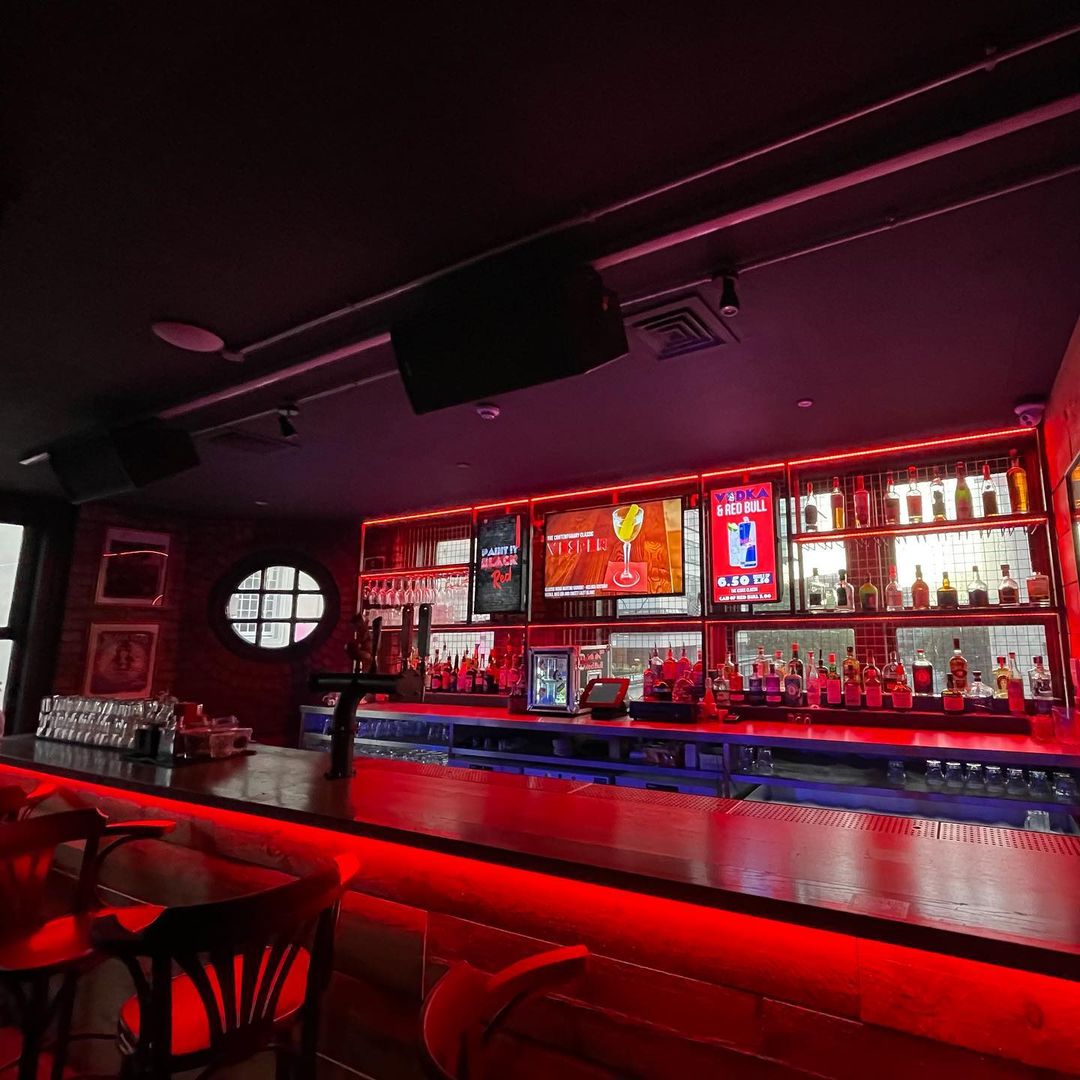 On the other side of town Manchester party bar MOJO, a spot where you might typically find yourself dancing on tables at 4 in the morning (surely it's not just us?), has been selling a non-alcoholic range of cocktails for over a year in its venues.
These are not mocktails but real cocktails using a range of nonalcoholic spirits created by Lyre.
James Hudson, business development and training manager for the group, which now has six bars across the UK, told us that a growing trend, which sees drinkers increasingly opting to alternate between alcoholic and nonalcoholic drinks, was one of the key drivers in creating the menu.
As a result, the bar now offers the 12 most popular cocktails from its 120-strong list as alcohol-free versions – and, he adds, they even had to change the name of one, an Amaretto Sour, as customers genuinely couldn't tell the difference.
He said: "We looked at sort of ten or twelve out of our most popular cocktails out of our list of 120, and went, we want people to have those top twelve drinks – look the same, smell the same, taste as close as we can to it – erm, you know, and I think we've pretty much achieved it."
He also touches on a point that's growing in popularity, the idea that zero-proof drinks don't mean we can't have fun – but rather that we can remain in control on a night out.
"Really if you're stood next to somebody, if you didn't want somebody to know you weren't drinking, or you know when you can sometimes be out with a group of friends and some people are egging you on a bit, you think 'I wanna keep drinking, I want to enjoy the night but I don't want to drink any more alcohol […] because I don't want to get too drunk' […] people would be none the wiser."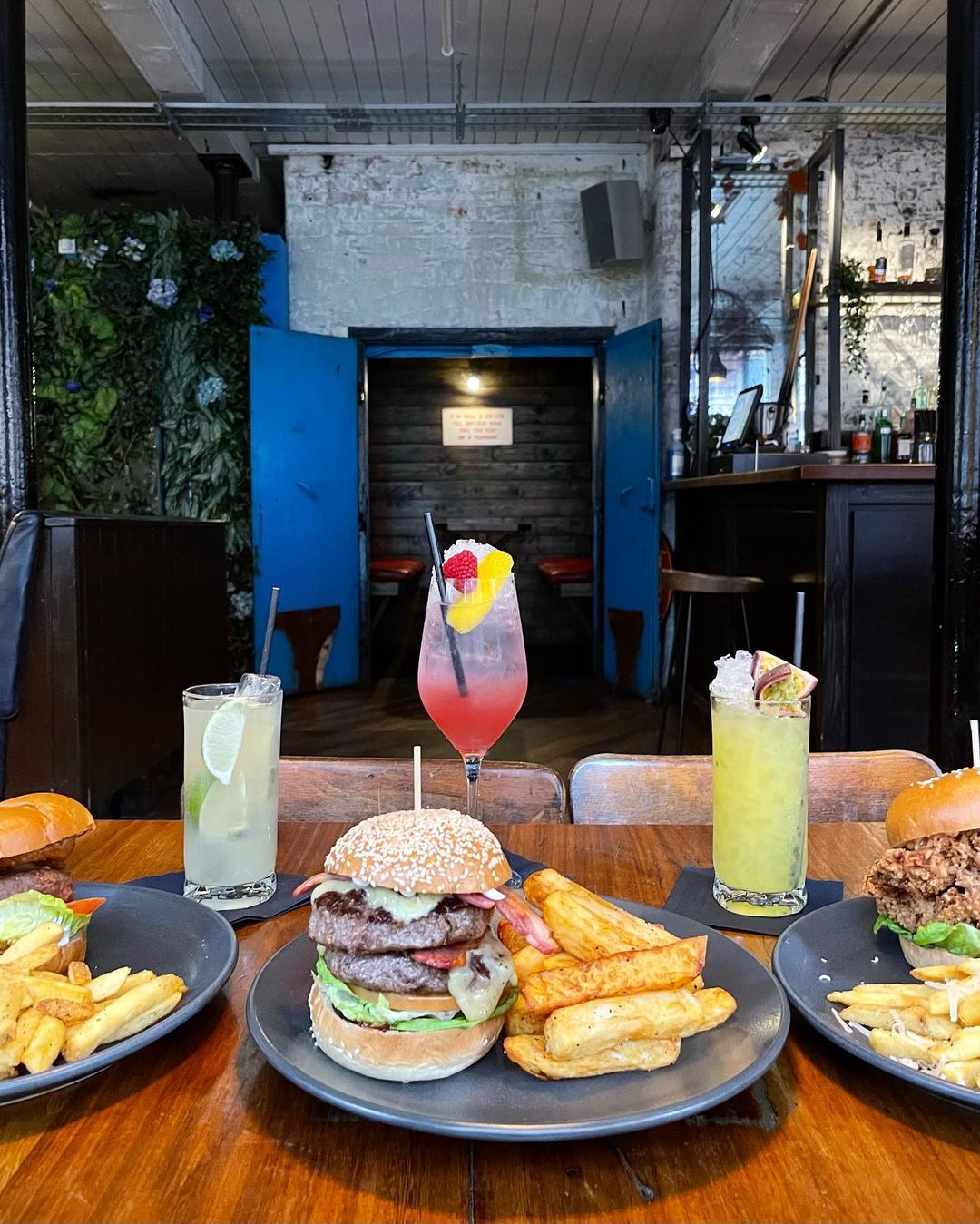 Elsewhere, spirits distributor Mangrove is working to promote 'mindful January' with a great range of drinks stocked at the likes of Tariff and Dale, the Common group (The Beagle, Nell's at KAMPUS, Common), The Washhouse, Purezza, Motley and PLY.
Over at Nell's, you'll find a 'dryish January' menu featuring the likes of the Lo-Groni (a low ABV take on everyone's favourite gin cocktail, made with Portobello Temperance, Aperol and vermouth), alongside a Manchester Mule, Lipton-inspired Peach Tea Spritz, and a drink that needs no introduction – the Virgin Mary.
NQ vegan pizzeria Purezza, meanwhile, is serving up drinks like La Dolce Vida (an espresso martini twist with Sea Arch 0% ABV, solo coffee concentrate, tonka bean droplet and house vanilla syrup), alongside long, fruity options like Paradiso and Life is Beautiful.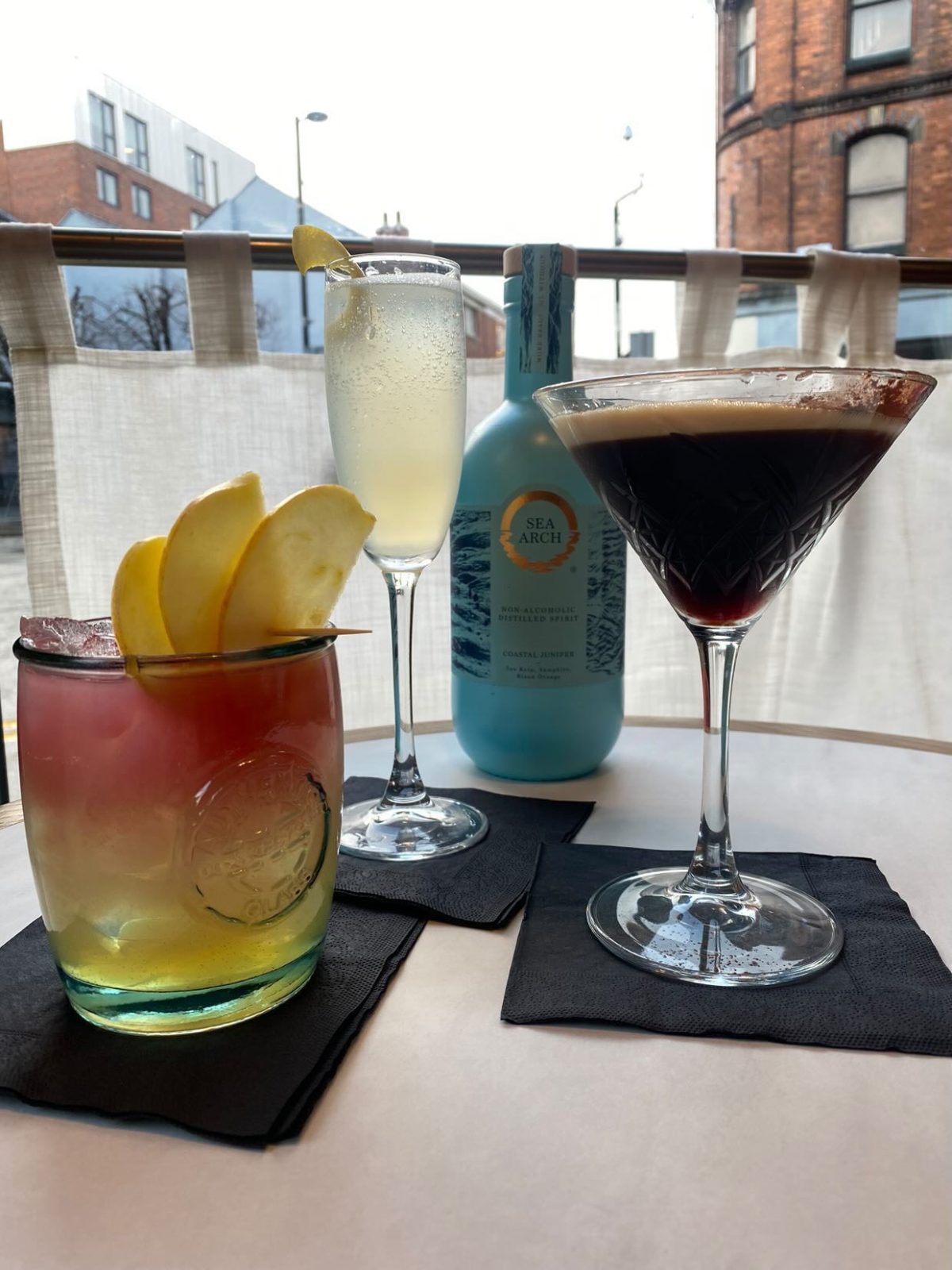 The company, which looks after two low and no alcohol gin alternatives, Portobello Road's Temperance lower-alcohol spirit (4.2%) and Sea Arch non-alcoholic spirit, is also hosting a 'Wellbeing Weekender' on the 15 and 16 January at GRUB.
The entire site will be dedicated to the wellness festival, with Mangrove running no and low cocktails there on the bars, alongside a holistic market and a variety of different events including workshops, guest talks and yoga classes- ranging from sleep yoga to aerial, to a beginners class.
All the funds raised from the weekender will go towards supporting So Let's Talk, a nonprofit mental health advocacy group that works to better improve the lives and working conditions of those within hospitality.
Founded by Patrick Howley, a former hospitality heavyweight with over a decade in the industry, So Let's Talk is making big moves to change the narrative around low and no drinks – even going so far as to launch its own collaboration with brewer Tiny Rebel to help raise funds and awareness for its cause.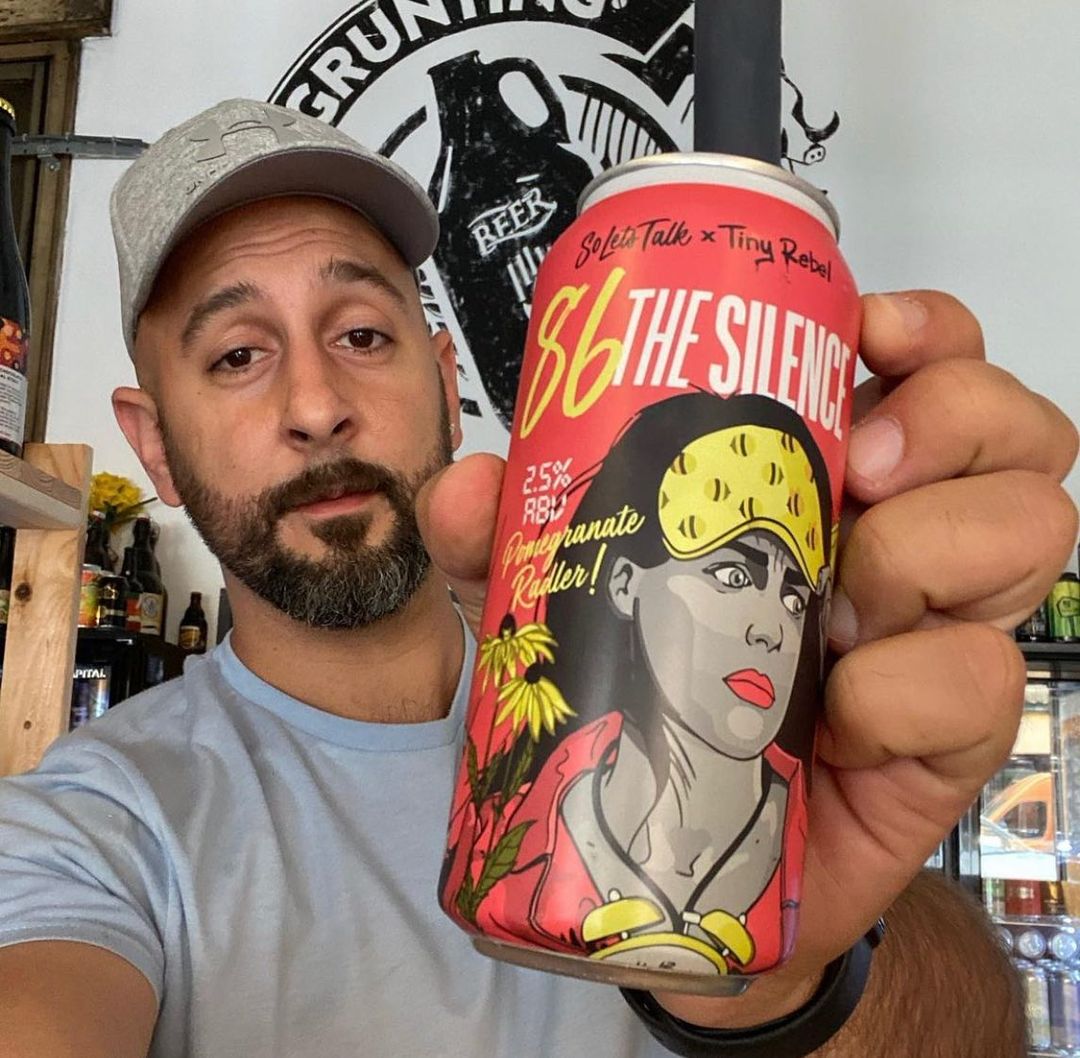 Featuring artwork by Good Good Graffiti aka Shawn Sharpe, taken from an SLT mural campaign that shines a light on the work they do on the mental, physical and financial health of hospitality professionals, all money from the beer sales go straight back into the nonprofit.
"We wanted to give the industry a product we could profit share on. A way in which we could subsidise some of the cost of our sessions at a time where hospitality businesses may want our services but can't afford to pay for them," said Patrick.
"It was only natural for us to think about creating beers but we didn't want to offer hospitality professionals something that was potentially destructive.
"So we decided on creating low and no beers that would offer hospitality professionals a mindful option after a shift/ on their days off.
"We use the money from the beer sales to invest in the work we do at SLT be it evolution of our sessions or creation of new products for the industry."
You can find SLT's Tiny Rebel collab at a range of different venues in Manchester, including Noho, Feel Good Club, Tariff and Dale, Common and Co,, Revs De Cuba, Vodka Revolution, Wandering Palate, Club House and more.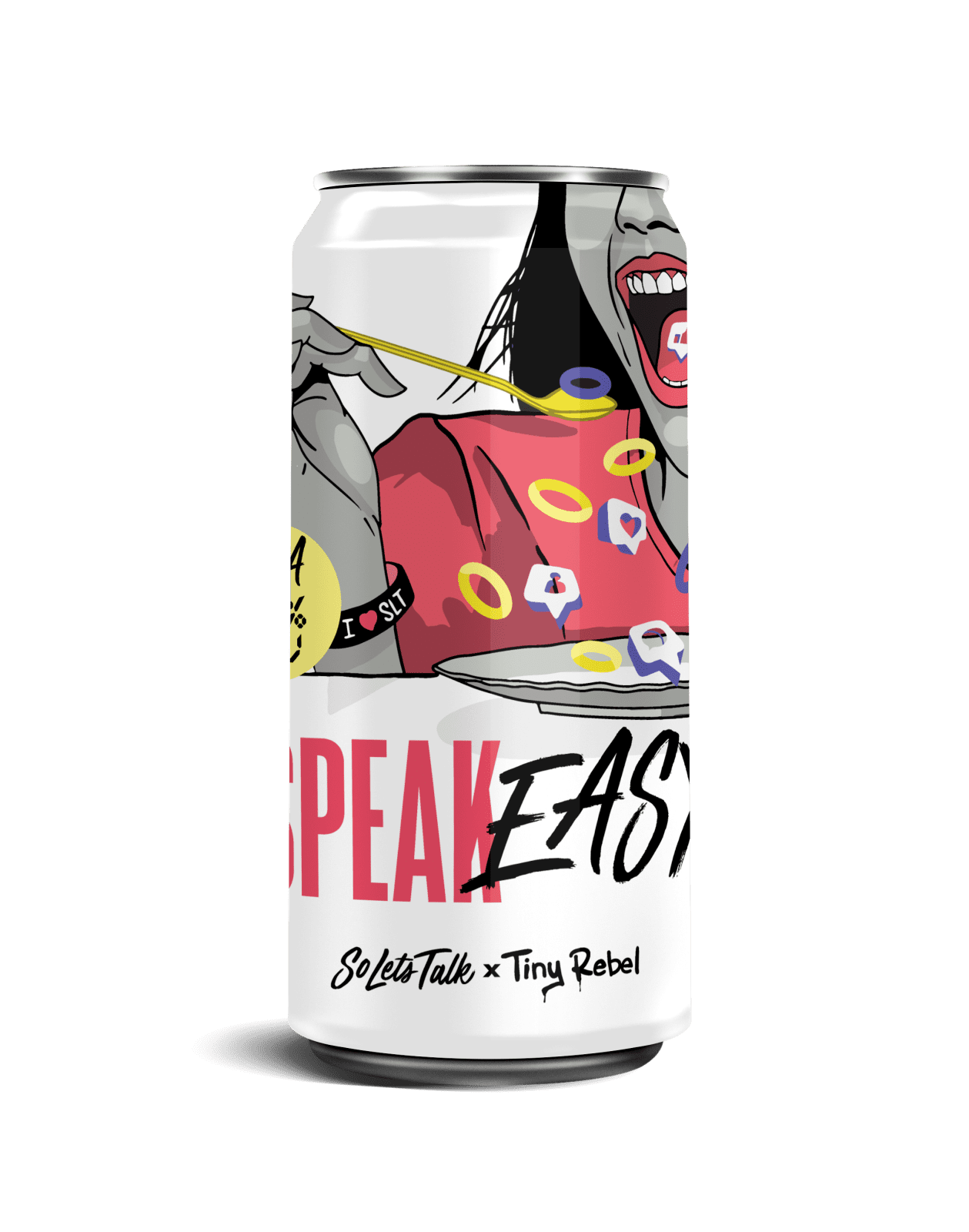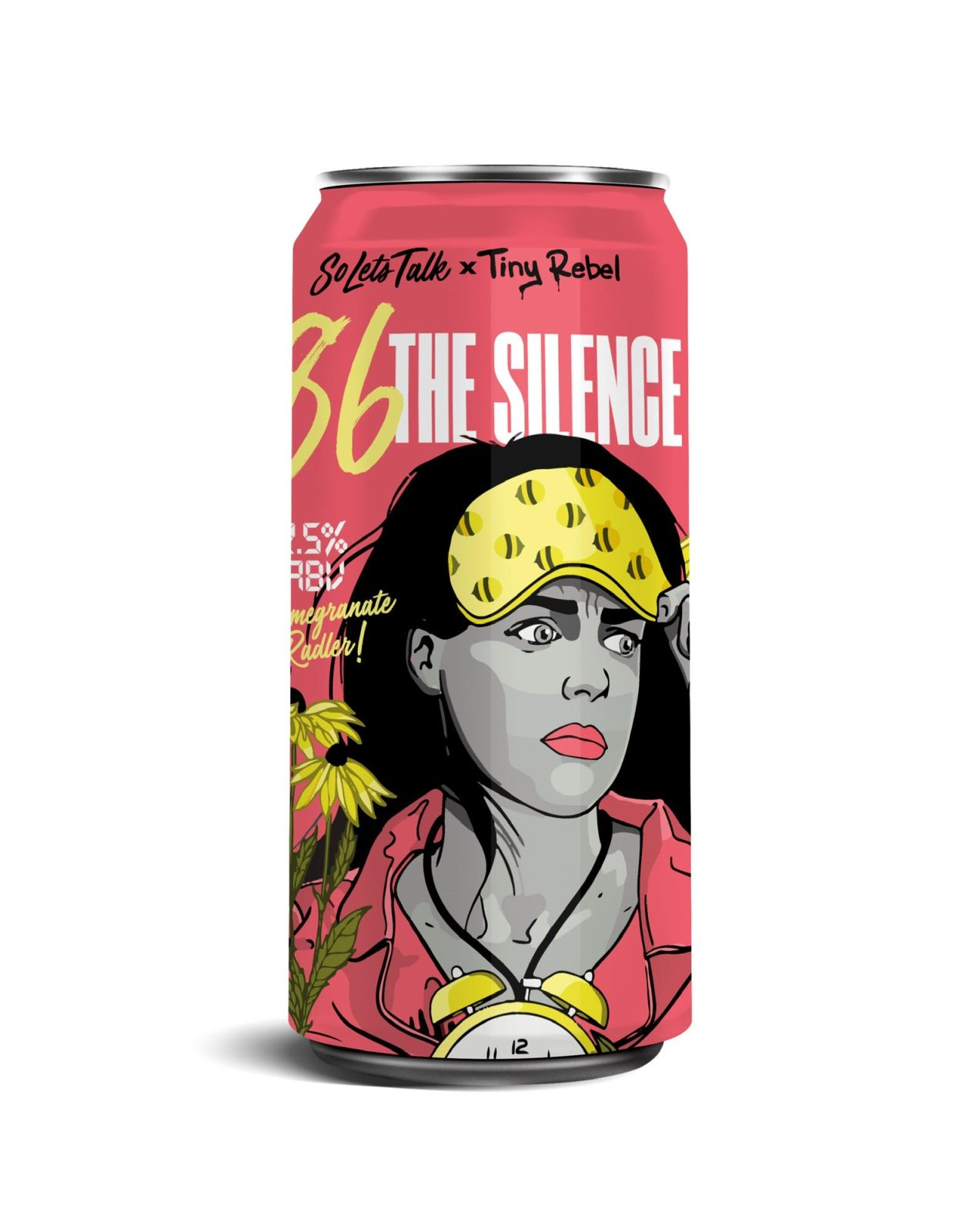 More venues in Manchester where you can find low and no alcoholic cocktails and beers this January
The Washhouse
Recently crowned as one of the best secret bars in Manchester, The Washhouse has a full section or low no alcohol cocktails on its menu.
Piccadilly Tap
Piccadilly Tap has got quite a few low alcohol beers on offer including pilsner Bitburger Drive and grapefruit beer Schofferhofer on keg. As for cans and bottles, think Schneider Weisse, Beavertown Lazer Crush IPA, Adnams Ghost Ship Pale Ale.
The Gasworks
The Gasworks on First Street has a decent alcohol free range of beers and is looking to expand it even further this month.
Revolucion De Cuba
Revolucion De Cuba has a great range of alcohol-free cocktails available this month.
Junkyard Golf Club
Junkyard Golf Club has a selection of cocktails available as mocktails.
Food Sorcery
The cookery school in Didsbury has some great low and no alternatives on its bar for those who don't want to drink alcohol.
First Street Bar and Kitchen, Vocation & Co at Society MCR and Evelyn's / The Daisy all also get an honourable mention as places to look at when you're after a decent alcohol free or low alcohol drink.
Featured image – Tariff and Dale / MOJO