Feature
12 cosy pubs in Manchester to hide away on a winter's day
Our pick of the bunch as the cold weather sets in.
There's no better feeling than being tucked up in a pub all warm and woozy after a couple of pints sheltering from the relentless Manchester winter weather.
You may feel the fun is done now that's winter's on the way and there's no more long summer evenings, drinking alfresco on some rooftop bar, or wondering aimlessly through Manchester's vibrant streets in an evening haze.
But we're here to assure you, the best is yet to come.
That's why we're giving you a heads-up on some of the best pubs to properly bed into and hibernate from the grim weather across Manchester.
___
Kennedy Street
If you want to get out the house and settle into a lovely little pub in the centre of Manchester, then The City Arms is the perfect place to hide away from the weather but still enjoy the buzz of city life.
Cask ale lovers this is your paradise, as there's top class ales here to remind you of all of life's great fruits. Fancy a pie with that beer? Recently, the pub's seriously upped its pie game with meaty, veggie, and vegan pies.
But make sure to keep an eye on your pie, as Rapha the pub dog might fancy a bit.
Charles Street
"I was happy in the haze of a drunken hour"
You'll be cheering, laughing, and crying at this popular city centre beacon of entertainment as you tuck into a hearty roast dinner this winter.
Lass O'Gowrie not only has a huge screen for the footie, and regularly plays host to comedy, music, and drama galore, but it also offers an array of beers and lagers, or if you're feeling crazy on a cold-winter's eve, then crack on with a cocktail.
Bed in amongst the local music memorabilia in this charming and very-traditional Mancunian pub.
Portland Street
This is Manchester's smallest pub, and if that isn't cool enough as it is, it's also one of the oldest pubs in Manchester too, so it's a must see if you ask us.
Built in 1790, The Circus Tavern became a pub in 1840 and has been frequented by the likes of George Best and other Manchester United players, whose photos you will find up on their tiny walls, making having a pint in this tiny gem of Manchester's long history one for the bucket list.
Needless to say, it will be super cosy in there.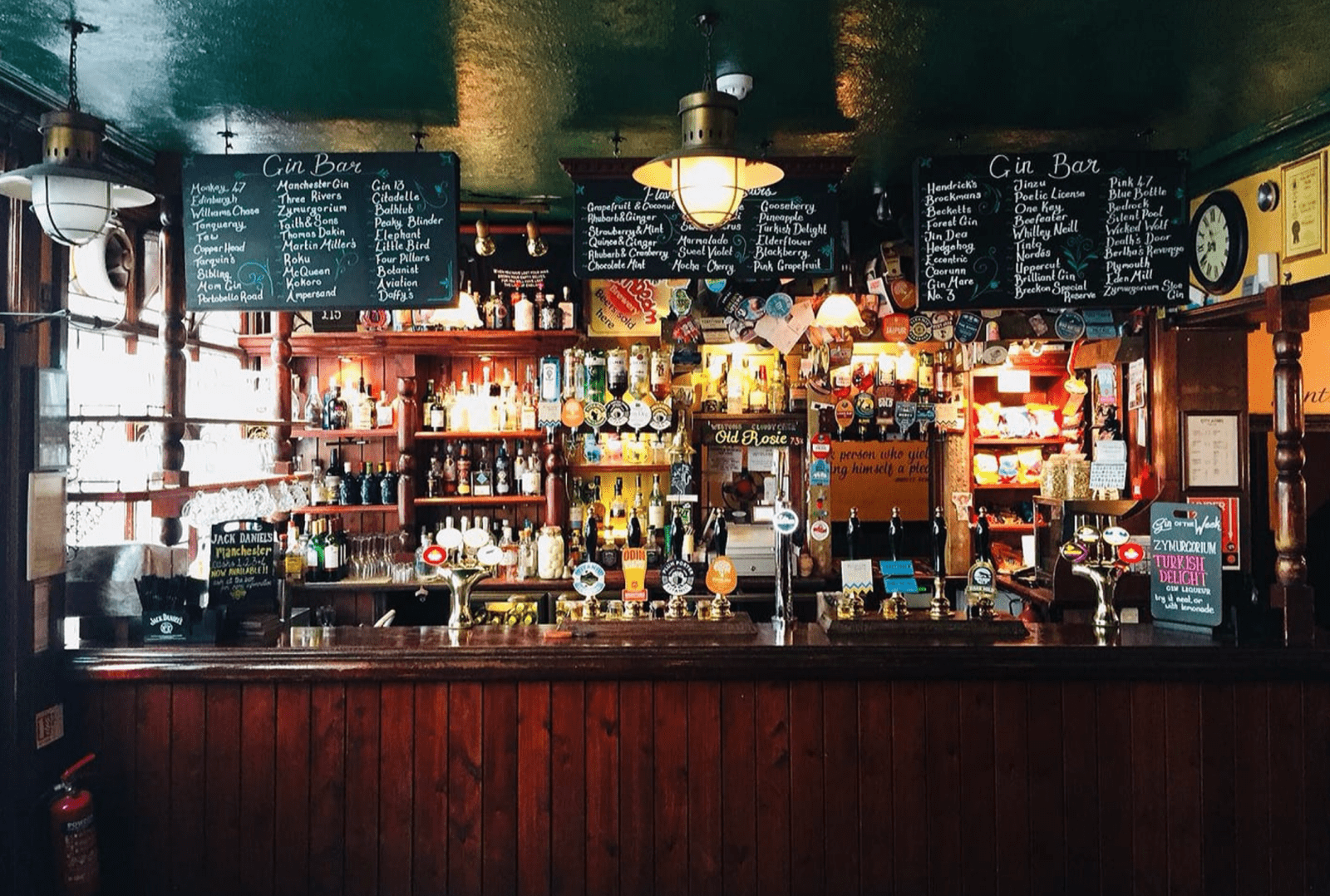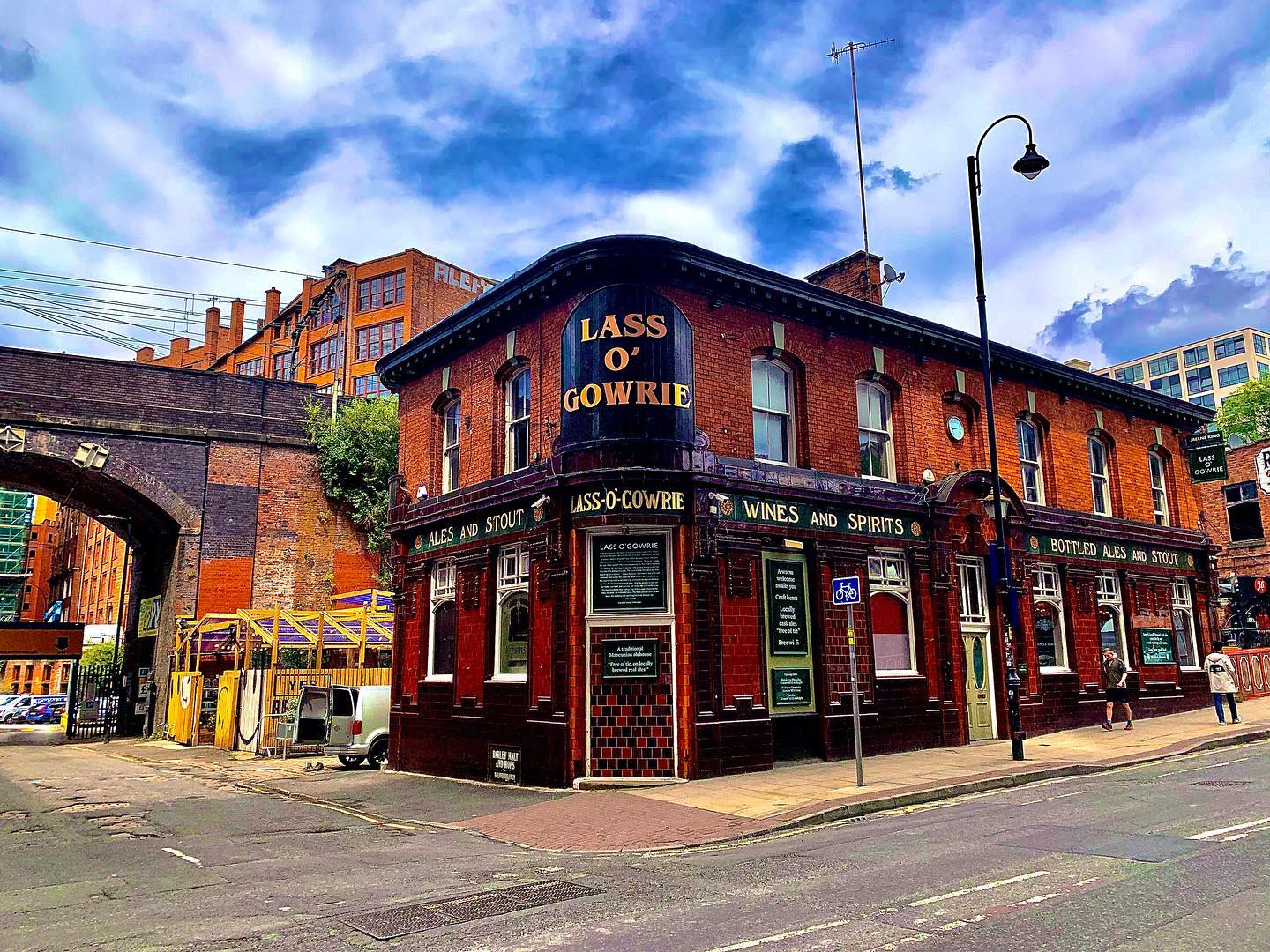 Back Pool Fold
Established in 1868, Sam's Chop House has kept Manchester fed with mouthwatering dishes for over a century, and if that isn't reliability, what is?
Warm yourself from the inside with homemade steak and kidney pudding, fish and chips, or wild mushroom and spinach wellington. Quintessentially British dishes to distract yourself from that quintessential British weather that we all know and… love.
Unfortunately, it's doors are temporarily closed – but keep your eyes peeled because when it reopens, it will brighten any dreary day.
Rochdale Road
Birthplace of Marble Brewery, The Marble Arch is the flagship venue of the company's award-winning pub services.
If you're up for doing a winter's day "the right way", then The Marble Arch is absolutely killing the game with mosaic floors, an ornate bar, nine hand pulls serving brewery-fresh cask beer, eight carefully selected keg lines, and a partridge in a pear tree.
The open kitchen promises seasonal dishes, hearty pub classics, or fusion cuisine such as roasted Indian spiced cauliflower risotto too.
Chapel Street
The Salford Arms will warm any spirit, as this cracking local is one you should get frequented with as the days get colder.
Holding a special place in many a Mancunian's heart, The Salford Arms provides you with the best of the basics, beer and live music, and there's also a brilliant venue hall upstairs that's often filled with great gigs.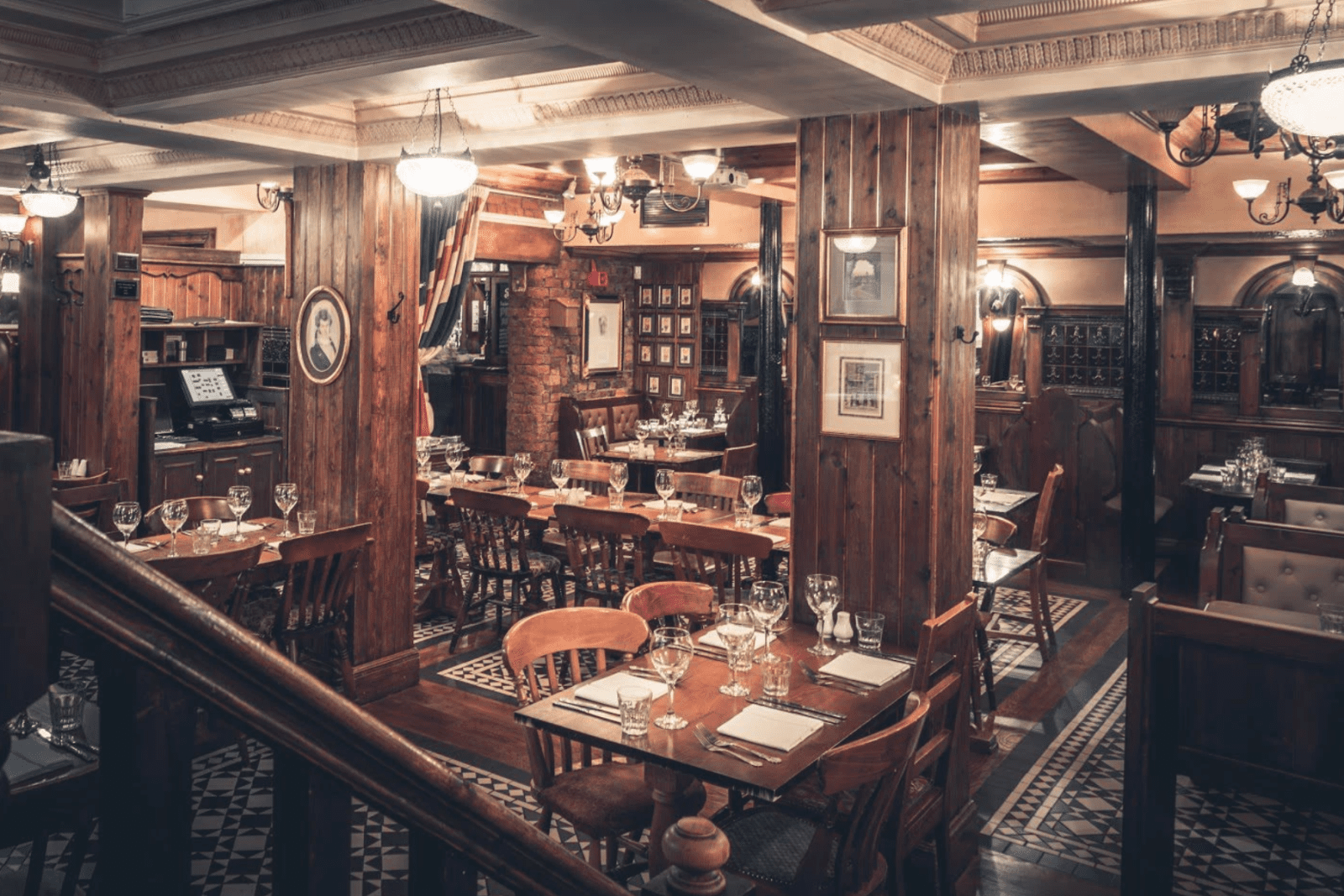 Ancoats
Bored at home on a cold winter's day, twiddling your thumbs, and aching to go outside? Then look no further as there's plenty of fun to be had indoors if you get yourself on down to The Crown & Kettle in Ancoats.
Described as having the "oldest pub ceiling in the world", collapse into a comforting armchair by the fire and muse over its 286 year old history – with a pint in hand, of course.
There's also DJ sets, events that involve beer, and of course, as all pubs should host – bingo.
Great Bridgewater Street
If you close your eyes and picture a proper English pub in your mind, there'll be round tables, an unbeatable selection of beer, and a jukebox with a warm and fuzzy atmosphere.
And you'll get all of this in Peveril Of The Peak.
With an iconic tiled exterior and a cosy interior giving all you need to while away the hours with your mates over a cold pint, Pev is simple, does what it says on the tin, and does it with charm – the Manchester way.
Great Bridgewater Street
You can channel Tommy Shelby as you neck a neat Bourbon to the crackle of flames of the open fires at The Britons Protection.
Another oldie but goldie, The Briton's Protection was established in 1811 and is a snug pub that showcases 300 whiskies alongside pasties and pies served at lunch from Monday to Friday to soak up that grain.
What more could you want as we edge into those winter months?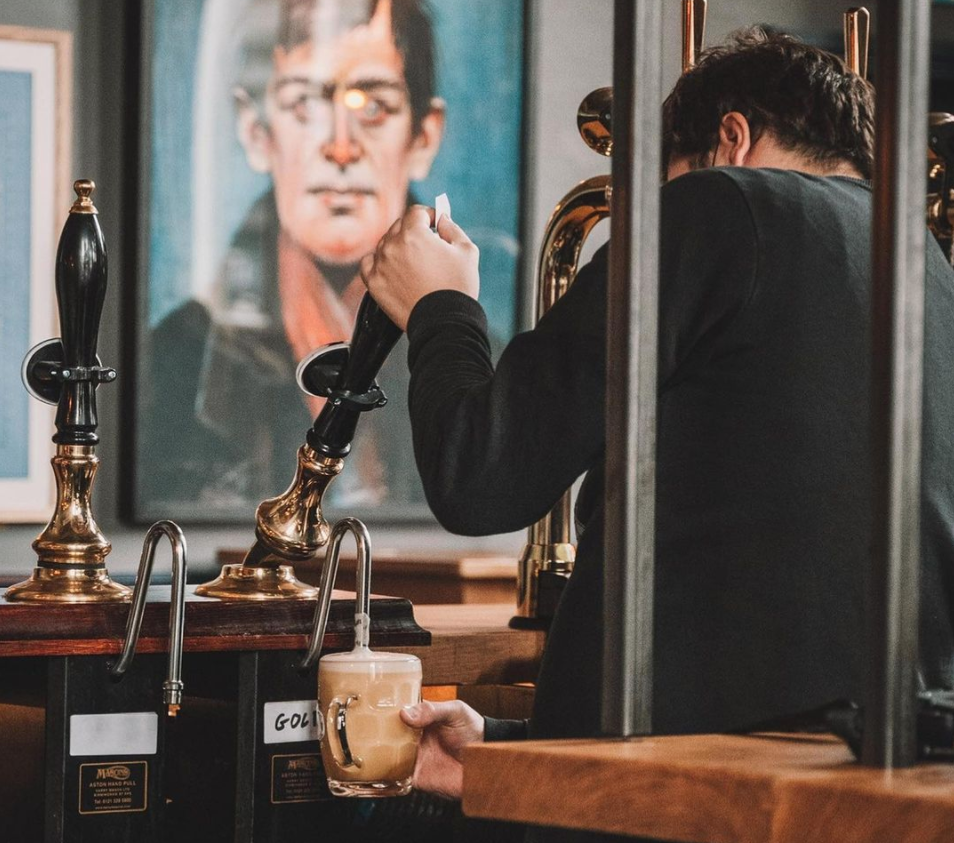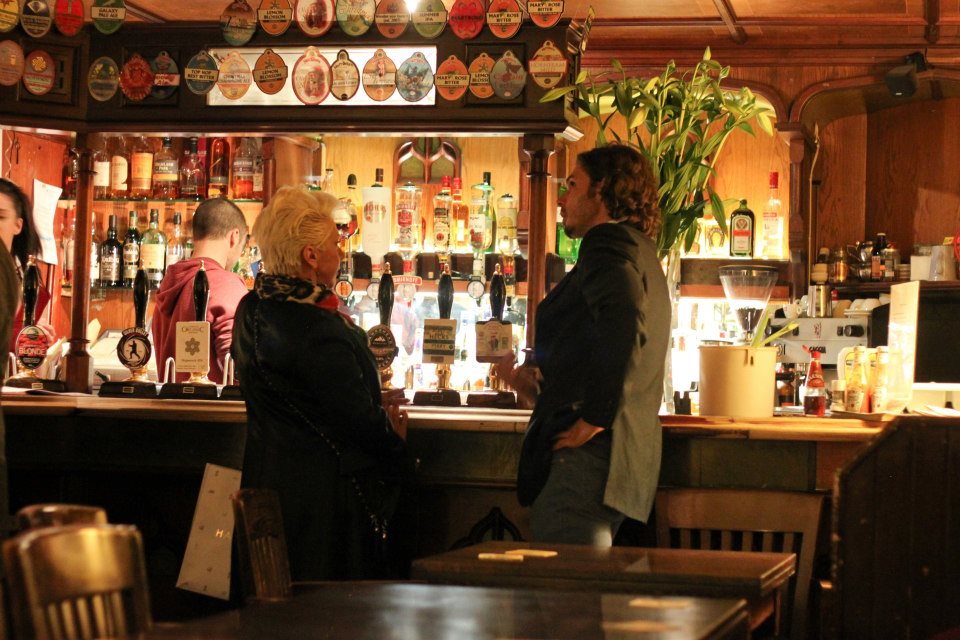 Oxford Road
How much more Manchester can you get than listening to a cracking live band tucked under a graffiti covered railway bridge?
Considered one of Manchester's finest for live entertainment, The Thirsty Scholar is perfect for dancing those chilly nights away, with an unpretentious vibe, a brilliant selection of beers, and with retro games to have a go at as trains thunder overhead.
If you really want to feel like you're in back in 90s Manchester, this is your joint.
Salford
Ditch the open air venues, and instead dip into the cosy Eagle Inn and enjoy award-winning music in the comforting warmth.
Combining a traditional pub with live music and three small rooms off a central corridor with a central bar – historically known by locals as the Lamp Oil – The Eagle Inn is often called Salford's hidden gem.
Want to know why? Get yourself down there and get involved.
NOMA
Cheap and cheerful, The Angel is just the kind of warm and welcoming beacon you're happy you ran into out of the rain.
Especially as it's independent and supporting of local breweries.
Whether you fancy entering into a pub quiz and thawing by the fire, or striking up a chat with one of the friendly bar staff, you'll never feel lonely in a place like this.
Featured Image – Unsplash (Amie Johnson)