Feature
Courteeners at Heaton Park – setlist, support, stage times and tickets
It's time to wish St Jude a big happy birthday.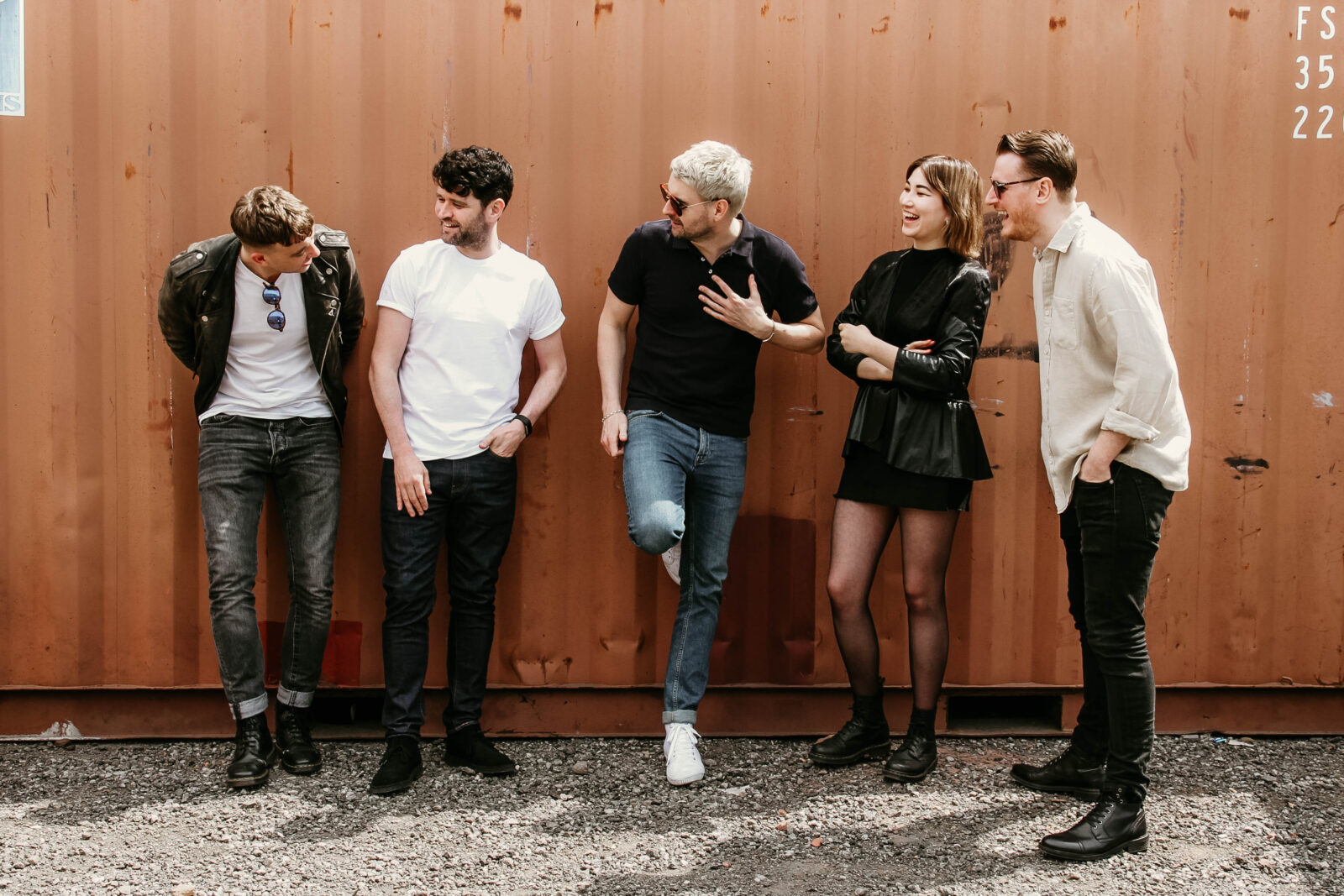 The time has finally come for Courteeners to take to the stage for their massive summer homecoming gig, back in the fields of Heaton Park.
The Middleton rockers will be taking up the Friday night slot before Parklife kicks off, performing on the festival's main stage.
The concert will celebrate the 15th anniversary of the band's seminal debut album St Jude, back in the city where it all began.
Courteeners will be playing through that iconic debut in full, alongside all their biggest hits from their six studio albums.
It's not the first time Courteeners – fronted by Liam Fray – have performed in Heaton Park. In fact, this is the third time they've gigged on this patch of home turf.
St Jude was produced by Stephen Street and spawned anthems including Not Nineteen Forever, What Took You So Long?, and No You Didn't, No You Don't.
It recently broke records by reaching number one upon its release, becoming the album with the longest time between release and charting at number one in history – hitting the top spot a staggering 14 years, 9 months and 14 days later.
Speaking about the special St Jude Heaton Park show, Liam Fray said: "They grow up so fast. Can't believe our darling St. Jude is 15 next year.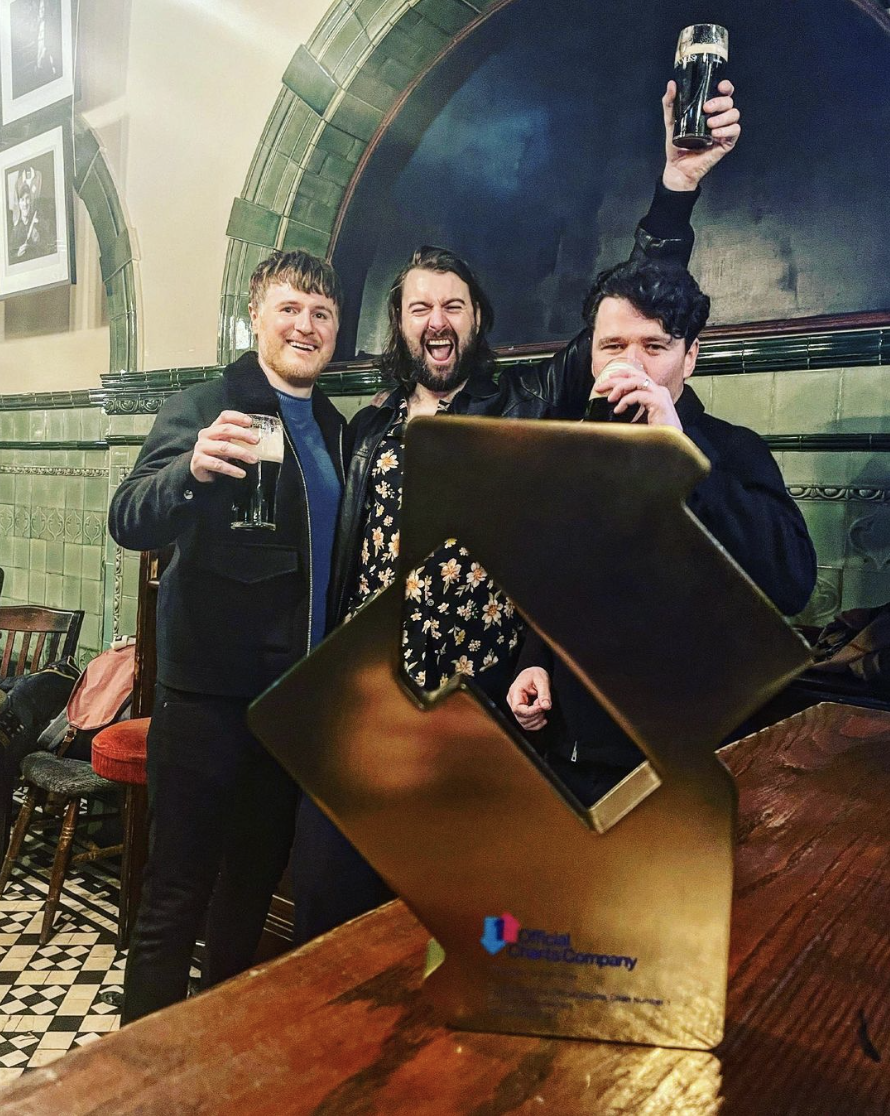 "Think it's time for a celebration and we all know that great things come in threes….The Star Wars Trilogy, Sooty, Sweep & Soo and now, here we are, with the third instalment of 'Courteeners at Heaton Park'. June 2015. June 2019 and now June 2023 …
"This time, to celebrate the 15th anniversary of its release we'll be playing ST. JUDE (in full) PLUS (of course) THE HITS.
"I can't think of any better way to celebrate than to make the pilgrimage to Heaton Park with like-minded souls and lose ourselves like it's 2008. And, because we're good like that, we've remastered the original album.
"GOD BLESS THE BAND. GOD BLESS THE FANS. OMNE TRIUM PERFECTUM."
Here's everything you need to know if you're heading to see Courteeners at Heaton Park.
Who's supporting Courteeners at Heaton Park?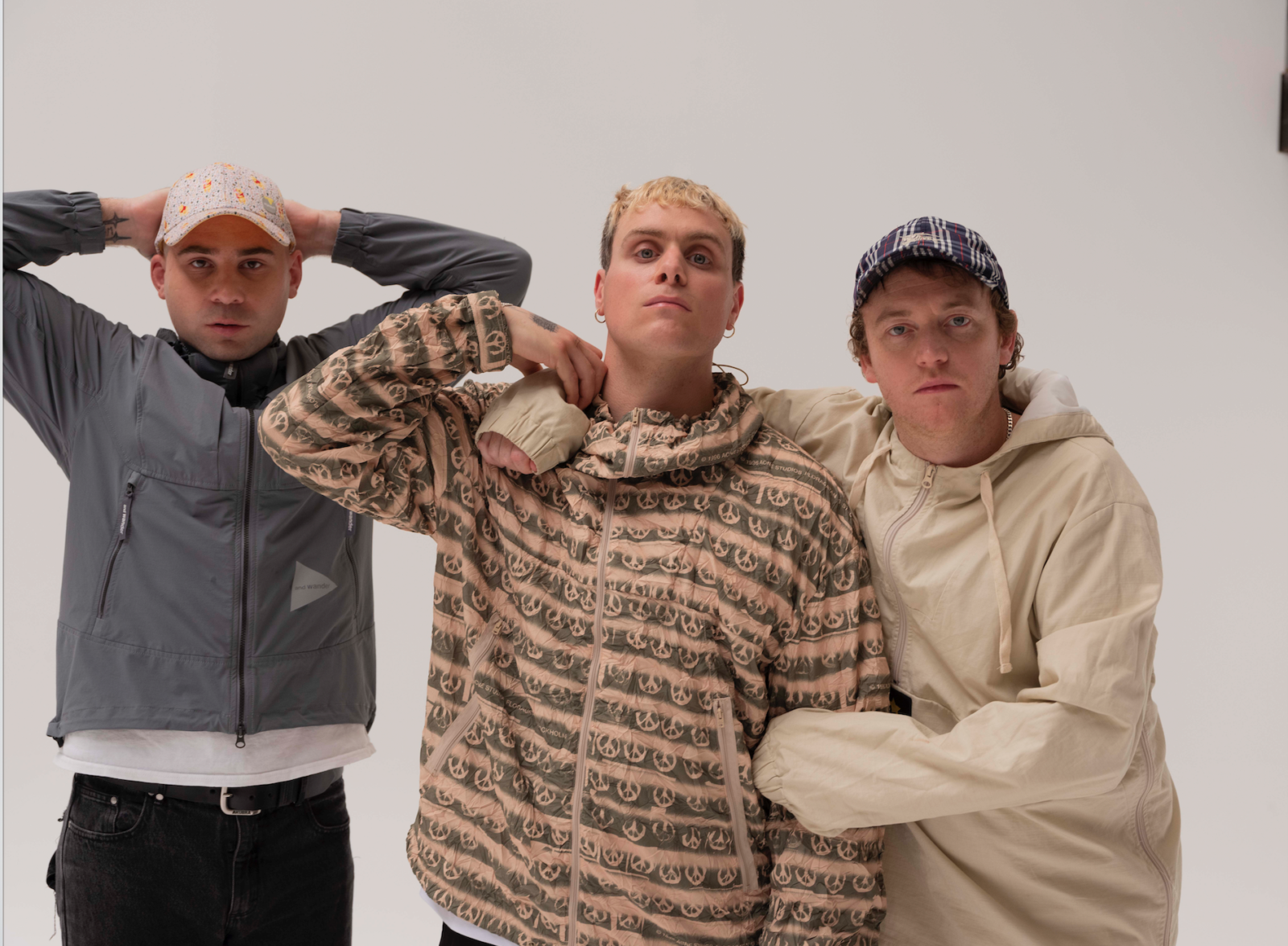 This is massive – there are FOUR acts taking to the Parklife main stage at Heaton Park before Courteeners pop up, creating what's essentially a mini Manc festival.
First up will be a DJ set from Katie Owen, who'll get the vibes going from the second the doors open.
Then you can sink your teeth into this lot…
Brooke Combe
Scottish singer-songwriter Brooke Combe will be the first live singer to hit the stage this Friday.
She's a multi-instrumentalist with a seriously powerful voice, and is tipped for very big things indeed.
The Snuts
Indie rockers and festival favourites The Snuts are next up, showcasing songs from their two studio albums, including their debut W.L. which shot straight to the top of the UK Albums Chart.
They've supported huge names over the years, including Kings of Leon, The Kooks, and Louis Tomlinson.
DMA's
This Aussie three-piece will be back in town this week, showing off music from their latest album How Many Dreams? as well as their three previous records.
Their gigs in Manchester always have an air of a homecoming show about them. It doesn't really make sense – they're half-a-globe away from their actual home – but this bunch of Aussies have adopted that very distinctive Manc swagger, down to the waterproof parkas they all wear on stage.
Read more: DMA's at O2 Apollo Manchester – a band on the right side of riotous
Are there still tickets?
It's not looking good if you've not managed to get tickets so far – Courteeners looks to be completely sold out.
There are a few tickets floating around on resale sites, but make sure you're buying from a reputable site and not about to get ripped off.
What are the stage times for Courteeners and support acts?
Stage times are always subject to change, but this should be the rough times that you can stick to on Friday night.
Doors open 4pm
DJ Katie Owen – 4pm – 5.30pm
Brooke Combe – 5.30pm – 6pm
The Snuts – 6.20pm – 7pm
DMA's – 7.30pm – 8.20pm
Courteeners – 9pm – 10.45pm
How do I get to Heaton Park?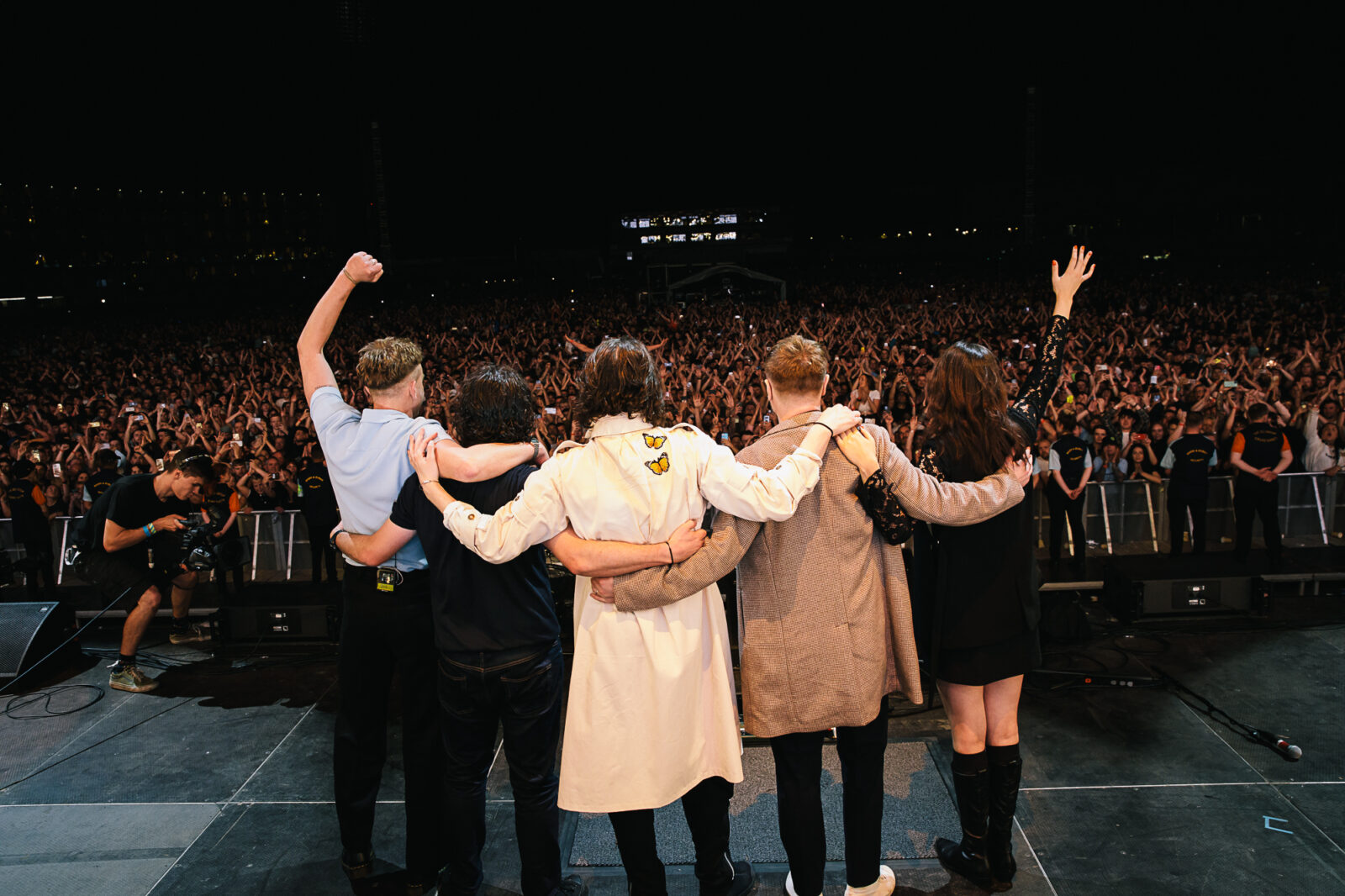 The area around Heaton Park is expected to be extremely busy for Courteeners, with around 40,000 people descending on the park for the gig.
This is TfGM's advice if you're one of them.
Metrolink
A six-minute service will operate pre and post-event to stops near the venue on the Bury line.
Please use Heaton Park for travel to the gig and Bowker Vale for travel post-event.
The last tram to the city centre from Bowker Vale will depart at 1.07am. While, the last tram to Bury from Bowker Vale will depart at 00.21am.
For the safe management of crowds exiting the concert, Heaton Park will close at 9pm on the Friday.
Buses and bus diversions
Due to the road closures and traffic around the site, a number of bus services will be diverted on Friday. Services 66, 90 and 94 will be on diversion all day on Friday, whilst diversions for services 41, 59, 135 and 156 will be implemented from 6pm until 2am.
If you plan on taking the bus, don't forget that you can search your service and plan your journey on our bus webpage.
For more information about fares on buses in Greater Manchester, visit our Get On Board webpage.
Driving
There is a strictly-enforced residents parking only zone around the Heaton Park area.
All drop-offs and pick-ups will be directed to the Sainsburys car park on Heaton Park Road (postcode for sat navs M9 0QS).
If you have no alternative but to drive to the event, use one of 24 Park and Ride sites on the network and complete your journey by tram to Heaton Park or Bowker Vale.
What's the expected setlist?
Courteeners have done a couple of warm-up shows before their Heaton Park gig, so we've got a bit of an idea of what to expect.
And yes, as mentioned already, you'll get to hear all of that brilliant St Jude…
Aftershow
Kimberley
Cavorting
Acrylic
Kings of the New Road
Please Don't
No You Didn't, No You Don't
Bide Your Time
Fallowfield Hillbilly
That Kiss
Yesterday, Today & Probably Tomorrow
How Come
Smiths Disco
It Must Be Love
Are You in Love With a Notion?
The 17th
Hanging Off Your Cloud
Modern Love
Not Nineteen Forever
What Took You So Long?
Read more
Featured image: Credit: Publicity picture