Feature
Graeme Park on Hacienda's legacy, United We Stream and the next episode for UK nightlife
Even Hacienda legend Graeme Park endured a tough 2020. But with United We Stream ringing in the New Year, he believes there might be hope for live music yet.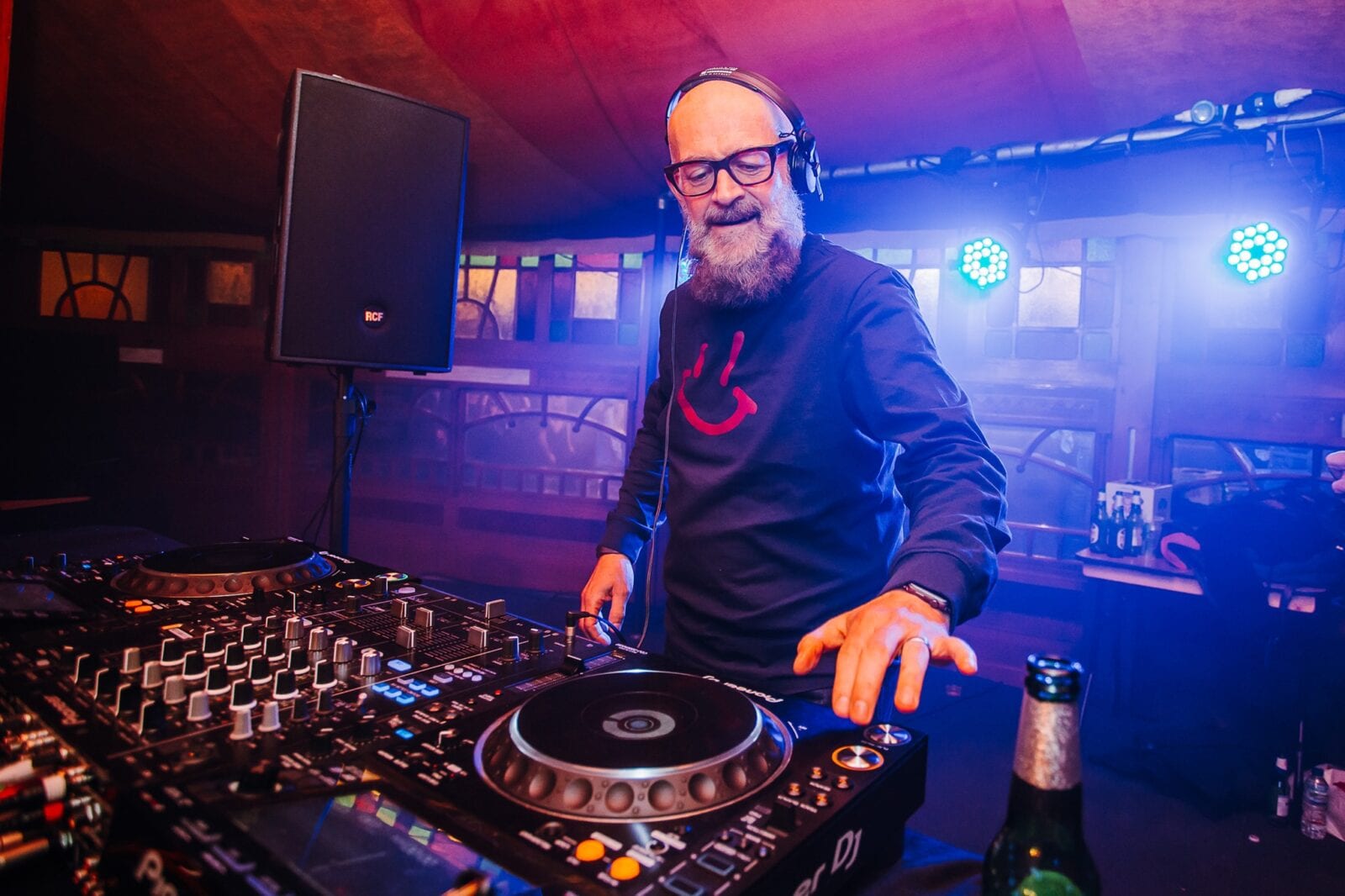 "I look at my life in chapters – and each chapter has its highs and lows," Graeme Park explains.
When you've been in the music business as long as he has, compartmentalising your story in this way is probably the best approach. It makes it easier to pick out all the important moments from a kaleidoscopic catalogue of clubbing memories.
Still, wherever Park goes, there's always one chapter he's asked about most: The time he spun records at the greatest party on Earth.
"The Hacienda chapter was incredible," Park tells us.
"It was the original British superclub and always will be. One thing you can always rely on, whether you're in Sydney or some obscure beach resort in Uruguay, someone will come up to you and go: "Oy! Parky! 'Aciendoooorrrrrr!
"Always, always, always."
The nine years he spent working at Manchester's hazard-coloured nightclub are the best-known bits of Graeme Park's biography. But as the DJ points out, it was a venue that played a huge part in other people's stories, too.
"People fell in love at The Hacienda," Park remembers.
"People got divorced because of The Hacienda. People conceived their children after going to The Hacienda. Some people apparently conceived their children in The Hacienda, if rumours are to be believed!"
Paving the way for Park's residency at the world-renowned nightclub was a prologue that featured three influential moments.
The first was the day he got hired at a record store. It was the "job that everybody else wanted", Park remembers, as he got to hear all the new music being released and play whatever he liked.
The second was when he "reluctantly agreed" to be the DJ after the record shop owner bought a local nightclub ("I never wanted to be a DJ, I played in bands," Park explains).
And the third came much later – when Park stepped up to fill The Hacienda's Friday slot for a few weeks in 1988 (a time which would later be remembered as the 'summer of love' when house music truly took off in Manchester).
The rest is history. Even now, almost 24 years after the party finished, the music of Madchester is still ringing in Park's ears.
"It was a privilege and honour to be a part of it," he states.
"I was a massive Factory Records fan in the 80s, and I used to visit The Hacienda to see bands like Crispy Ambulance and A Certain Ratio – so to end up being part [of The Hacienda] was a dream come true."
But all good things come to an end. The Hacienda, a club that infamously never made any money despite its huge popularity, fell into decline in 1997 and was eventually demolished before being converted into flats.
Post-Hacienda, Park embarked on a series of new adventures – playing to enormous crowds all around the world, launching a merchandise range, and even teaching music part-time.
He even travelled down the other end of the M62 and played at Cream in Liverpool ("I couldn't have done both [Hacienda] and Cream at the same time; they'd have lynched me!" Park jokes).
The DJ's career has spanned the best part of four decades. And his most recent chapter, 2020, has also been an important one. Albeit for very different reasons.
Like so many other live performers during the past eight months, Park has found work very hard to come by – playing just five socially-distanced outdoor gigs since March.
Coronavirus has essentially muted most live music across the world, and it's been a challenging period for everyone in the industry.
"90% of my income has just gone," Park says, frustratedly.
Until gigs are back on, he's been paying the bills with his part-time music lecturing – a role he was considering quitting not too long ago.
Park explains: "Three or four years ago, I said to my wife: 'I don't really need to be doing this lecturing any more.'
"I was doing quite well and it wasn't that much money a month. It was less than half I got for a gig.
"But she talked me out of it. She said: 'You never know what's around the corner.'
"It's a bloody good job I didn't. It's my only income now. And it all disappears in a day on bills."
In between lectures, Park has been trying to get the music scene going again – campaigning to Shadow Minister for Cultural Industries Tracy Brabin and Withington MP politician Jeff Smith for change.
The DJ says the sight of shoppers flocking to retail stores whilst the entertainment sector has stayed shut has been frustrating – with the industry arguably proving in summer it could indeed be 'COVID safe'.
"All the socially distanced events I did, they worked," Park claims.
But still, whenever coronavirus cases in the UK rose at any stage during 2020, live entertainment and events were promptly put under lock and key.
"It's frustrating because if you produce the evidence that says your industry isn't going to be able to operate, you take it on the chin," Park explains.
"But that evidence hasn't been shown to anyone.
"That's because the evidence doesn't exist. Maybe that's an argument for another time."
In a year that will surely go down as one of the most difficult Park – or any musician – has ever experienced, there has been at least one small and delicious crumb of comfort.
In spring, we got United We Stream – a gig platform set up by Greater Manchester's night time economy adviser and Parklife/Warehouse Project founder Sacha Lord.
Back in April, Lord assembled some of the best DJs and musicians – including Park – to beam gigs into living rooms around the world.
It was an enormous success – raking in 7 million viewers during its initial run and raising £477,000 for 12 regional charities and good causes.
The project wound down in summer to focus on rebuilding the sector, but in November it was confirmed that United We Stream would return for four shows over the Christmas holidays – including a massive 24 hour stream on New Year's Eve.
"I did the two Hacienda house parties in March and April, including a 12 hour stream on my own which was amazing," Park says.
"When they [United We Stream] approached me for the New Years Eve party, I just couldn't say no."
Park is assembling his Hacienda Classical project exclusively for the occasion – producing live orchestral renditions of the Hacienda's flagship floor-stompers ('Blue Monday', 'Voodoo Ray', 'Move Your Body' etc).
There's a limit on the number of musicians permitted inside the studio due to COVID, so some "technical wizardry" is being used to bring the full orchestra together – as the choir and solo singers perform their parts from home.
Once the final note is played, Park will then rush up to the DJ decks for a solo set.
"There are so many great DJs on before me and after me, and it's a fair assumption that house will be the predominant sound [on the night]," Park explains.
"So, I'm already planning on dropping a few surprises – just to make people smile.
"My biggest thrill that I get these days is digging deep into archives and finding tracks people have forgotten about… stuff people haven't heard for 20 years but will remember as soon as they drop."
Park's always had an eclectic taste in music – dating right back to his teenage days working in the Midlands record store.
During those shifts, he would play a diverse range of tunes – which is what convinced the store owner to make Park have a go on the decks at his new nightclub.
After realising people liked his music selection – and that he could actually mix – Park never looked back.
"I just play what I like and always have," he puts simply.
"Sometimes it's difficult to explain this to some half cut woman who clambers up to the DJ box and says: 'But if you play it, everyone will go crazy'.
"And I'm like: 'Yeah, but I absolutely hate it.
"I don't care how big it is."
Park has been given the prestigious honour of ringing in the New Year at United We Stream's show on the 31 December.
"I'm seeing in 2021 in the UK – GMT midnight – so I've got one of the best DJ slots," he reveals.
"Well, I say 'see in the new year'. This time it's going to be more like 'good riddance last year.'"
Of course, Park is well aware that life won't magically return to normal at the stroke of midnight.
"I think that masks, hand sanitiser and social distancing are still going to be around when we start opening up live venues again," he admits.
"Coronavirus isn't just going to go away because of the vaccine. It'll take time. It'll be back to normal with certain caveats.
"Some live venues will never open again. Some people will have lost their jobs and won't be able to go out for a while.
"Promoters are reviewing fees in the circumstances as well, saying: 'I don't know if I can afford this anymore'.
"Things will be different."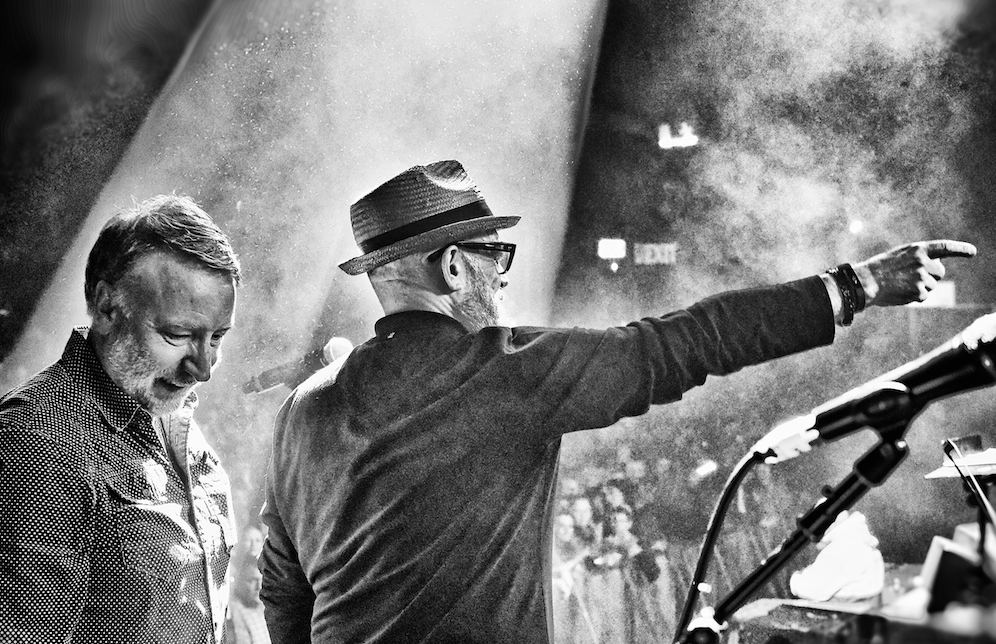 With clubs closed for so long, many have attempted to recapture the euphoria of live shows and nights out by propping up their camera phones against walls and beaming live sets to YouTube or Facebook.
But according to Park, United We Stream is one of the few to do it properly.
"One thing that really does my head in is that the internet is full of tedious looking blokes playing records now," Park says.
"They're all playing the same thing. You think: 'Why am I watching this?'"
"The key [to streaming] is keeping it special.
"United We Stream is the perfect example. It's going to be something else.
"It's a huge, huge lineup. And visually, it'll be fantastic."
2020 has left the live music industry on the ropes. But nonetheless, Park is impressively calm and optimistic.
"It's in my nature to be positive," he states.
"I've got lots of great things to be thankful for in life. I know this cannot be forever.
"The sooner everyone follows the guidance fully, the sooner we'll be back."
There's still a long road ahead, but in time, we might just look back at United We Stream NYE as the moment everything started to get a little better…
Celebrate New Year's Eve by watching a massive 24-hour set from Hacienda legends – including Graeme Park – live via United We Stream here.