Feature
The Mancs of the Year: Who hit the headlines in 2020?
The people in Greater Manchester who hit the headlines during one of the most difficult, unprecedented and testing years of modern times.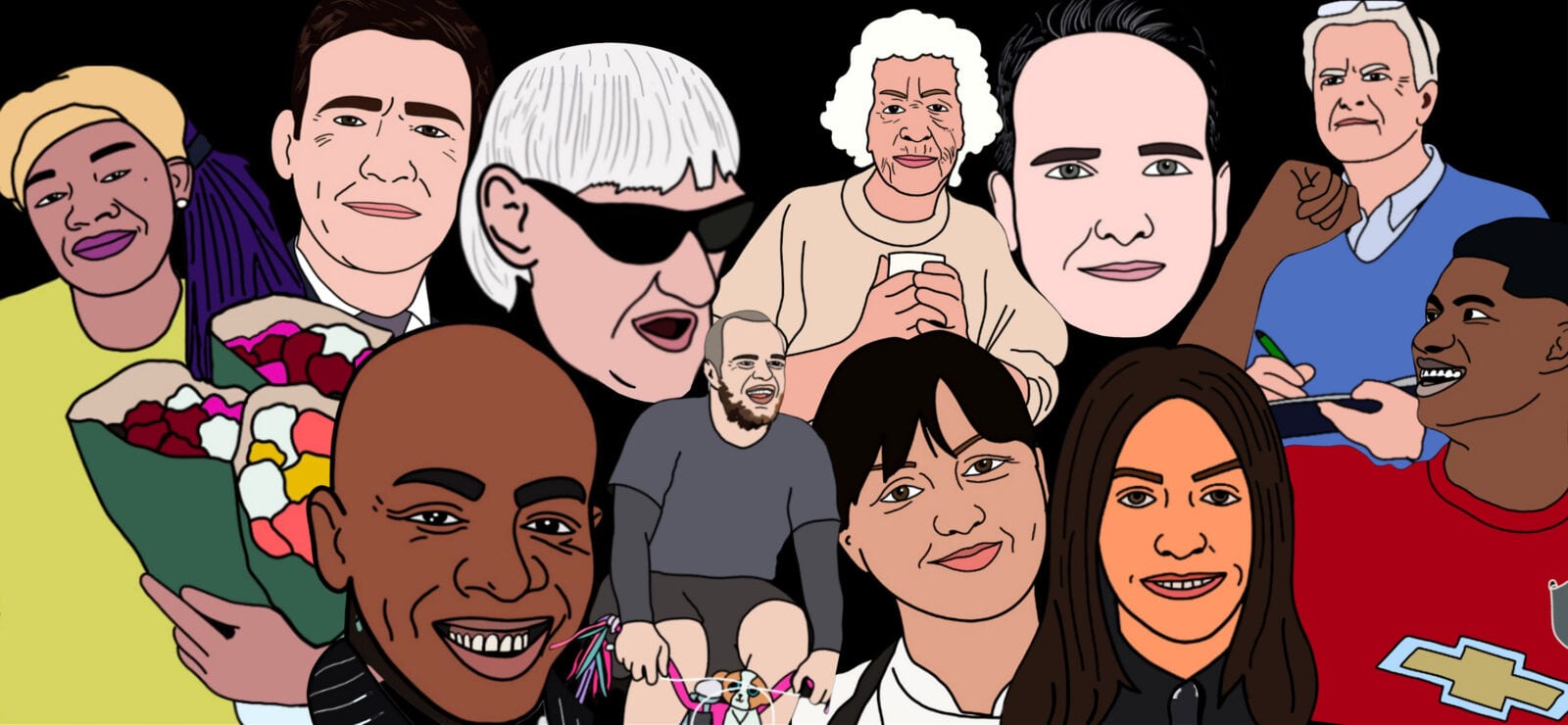 As 2020 draws to a close, we look back at the people in Greater Manchester who hit the headlines during one of the most difficult years of modern times.
Manchester is a restless place. Always moving; always changing; always growing.
Whenever December rolls around, there's invariably so much to dissect from the previous 12 months.
But standing at the cliff edge of 2020, most of us would rather look forward than back.
As a region, we've never needed a New Year more than this one.
2020 was still in its infancy when COVID-19 – the deadly virus that's infected millions across the world – reared its ugly head and knocked Greater Manchester into a coma from which it's yet to truly emerge.
Surviving a pandemic has meant huge sacrifices, and this time last year, all our lives were extraordinarily different.
Masks were for labs. 'Bubbles' were for Aeros. 'Top tier' meant something good. 'Lockdown' was a word for zombie movies.
It was a time when you could walk into a public place without pumping hygiene gel on your palms.
A time when you weren't asked to navigate buildings single-file via a one-way system.
A time when you could order pints without a big plate of food – and any number of friends could join you.
A time when public transport was busy, bars were booming, and music played every single night.
The virus has impacted our region in a bigger way than anyone could have imagined.
But during these past few months of sorrow, frustration, pain, dismay, and just a flicker of hope, a selection of semi-hidden faces stood out from the masked-up crowd.
Here, we look at some of the most talked-about Mancs (both born and honorary) of the year; people with local links who hit the headlines for various reasons during one of the most challenging years on record for Greater Manchester.
Marcus Rashford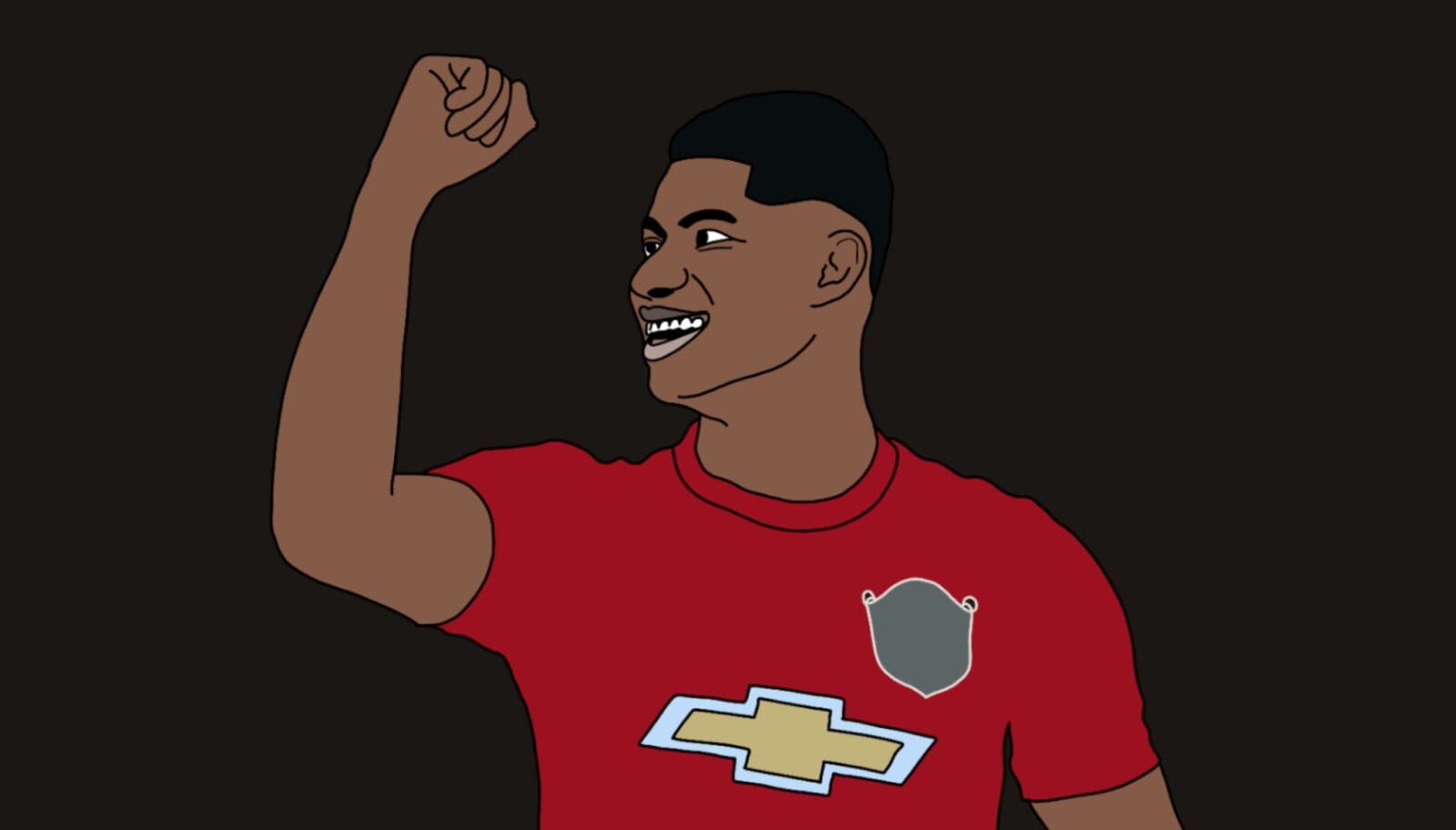 During the early stages of the pandemic, the message was focused on rallying around one another. If everyone did their bit, we'd get through this together, the Government declared.
But in April, an irked Health Secretary claimed that one group wasn't pulling its weight in the fight against the virus.
Footballers.
"I think the first thing Premier League footballers can do is make a contribution; take a pay cut and play their part," Matt Hancock argued.
It was a big statement on a thorny issue – with the roles of elite sportspeople placed under burning spotlight when some were caught breaking lockdown measures.
But as the debate raged on, Manchester United's 22-year-old striker Marcus Rashford was quietly working with charity FareShare on a campaign to feed children whilst schools were closed.
The footballer had depended on free school meals himself whilst growing up in Wythenshawe, and was desperate to ensure no child would go hungry in the pandemic.
Rashford launched a campaign to get free school meals distributed throughout the summer, which parliament initially pushed aside.
But after long battles, numerous campaigns, and petitions amassing millions of signatures, Rashford's wish was granted.
His commitment to the cause didn't stop there, either, as the footballer proceeded to win a £170m COVID winter grant scheme to support vulnerable families and an extension of holiday activities and food programme to 2021.
For his services, Rashford has been awarded an honorary doctorate from the University of Manchester; an MBE in the Queen's Birthday Honours for 2020, Special Recognition at the Pride of Britain Awards, and seemingly a direct line to Number 10 Downing Street.
Murals of his face have been splashed across Manchester – with the youngster turning into one of the biggest role models of modern times.
In the end, Mr Hancock admitted that Rashford had indeed done his bit to help during the crisis. Even if he didn't quite get his name right…
Read more about Marcus Rashford's remarkable fight to feed children around the UK >
Tony Morris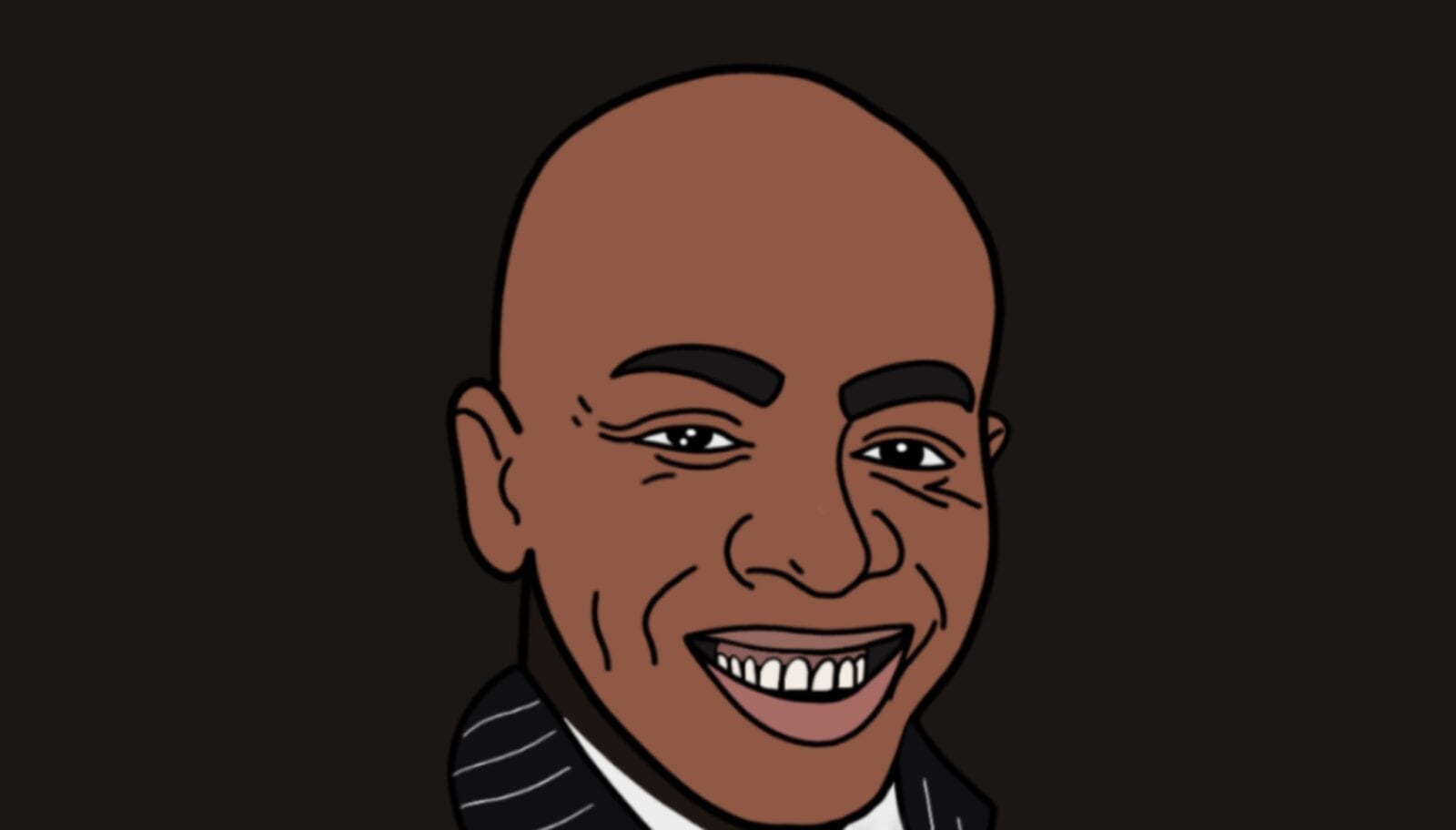 2020 took too many before their time. But the loss of Tony Morris hit Greater Manchester particularly hard.
Born to Jamaican parents, Morris grew up in foster care on the south coast and became an adopted Manc after settling into the anchor seat at ITV in 2003.
The Granada Reports presenter remained in that chair for 17 years – calmly and professionally sharing the northern news headlines whilst daring to challenge powerful interviewees whenever they set foot in the studio.
For most of us, Morris was the familiar face of tea-time TV news. But to others, he was an inspiration – described as a 'hero to the black communities in the north'.
A colleague said Morris was "a person that showed us if he can do it, then so can I."
Morris passed away in August at Bury Hospice after fighting kidney cancer – sparking an outpouring of grief across the region.
He was 57.
Co-anchor Lucy Meacock described him as "one of the most humble, kind and funny people I have ever met, and he would often make me laugh till my sides ached."
Granada Reports' Lucy Meacock pays tribute to her co-anchor Tony Morris >
Andy Burnham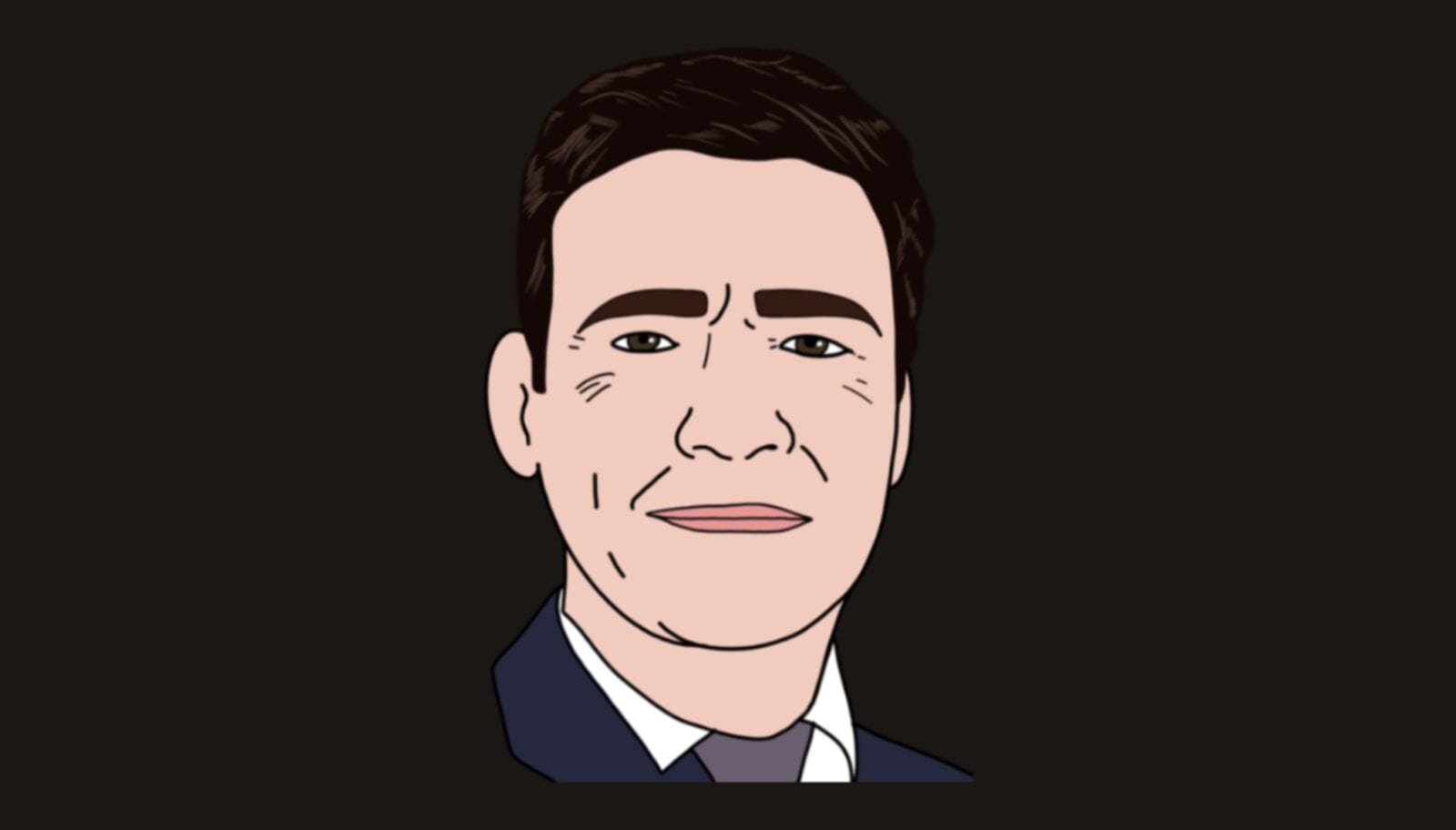 Every politician divides opinion. Greater Manchester's Mayor is no different.
In the space of one short year, Andy Burnham has been called the 'King of the North'; 'the next Labour Party leader'; a 'grandstander'; and 'the country's corona crush' by Vogue Magazine.
Throughout 2020, the MP has been sporadically showered in both gushing praise and vitriolic criticism.
But there was one moment when Manchester was unanimously behind its Mayor; a scene that made everyone else outside of the M60 sit up and take notice of the man who ran the show up north.
It was October 20. The skies were cloudy and the mood was irate.
After 10 gruelling days locking horns with Boris Johnson over tier regulations, Burnham assembled his GM borough leaders outside the glass doors of Bridgewater Hall and summoned the press.
The conference started typically enough, with the Mayor reflecting on yet another failed meeting with Westminster over agreeing local restrictions.
But the longer it went on, the more the Mayor appeared to swerve off script.
Press were soon left watching an impassioned, rousing speech with the kind of genuine emotion rarely seen in modern politics; a stirring address that grew angrier with every syllable.
"I don't think it is right to ask people to go into a lockdown, to accept further changes within their lives, without supporting them through all of that," Burnham roared at reporters, surely amped by supportive shouts of "Go on, Andy!" from passers-by.
He then pledged to his local citizens: "We took this stand for you. We will carry on fighting for you."
One image from that afternoon even made its way beyond politics and into the meme world – with the Mayor briefly turning away from the cameras to check a news update on Sir Richard Leese's phone screen and – after learning the government would give Manchester £62 million less than it needed – puffing out his cheeks in exasperation.
In the weeks that followed, the Mayor was inundated with interview requests, made the subject of countless opinion pieces, and even got his very own beer courtesy of local brewers Seven Bro7hers.
He's been an MP for nearly two decades. But 2020 was without a shadow of doubt Burnham's biggest year yet.
The aftermath of Greater Manchester's move to Tier 3 >
Len Grant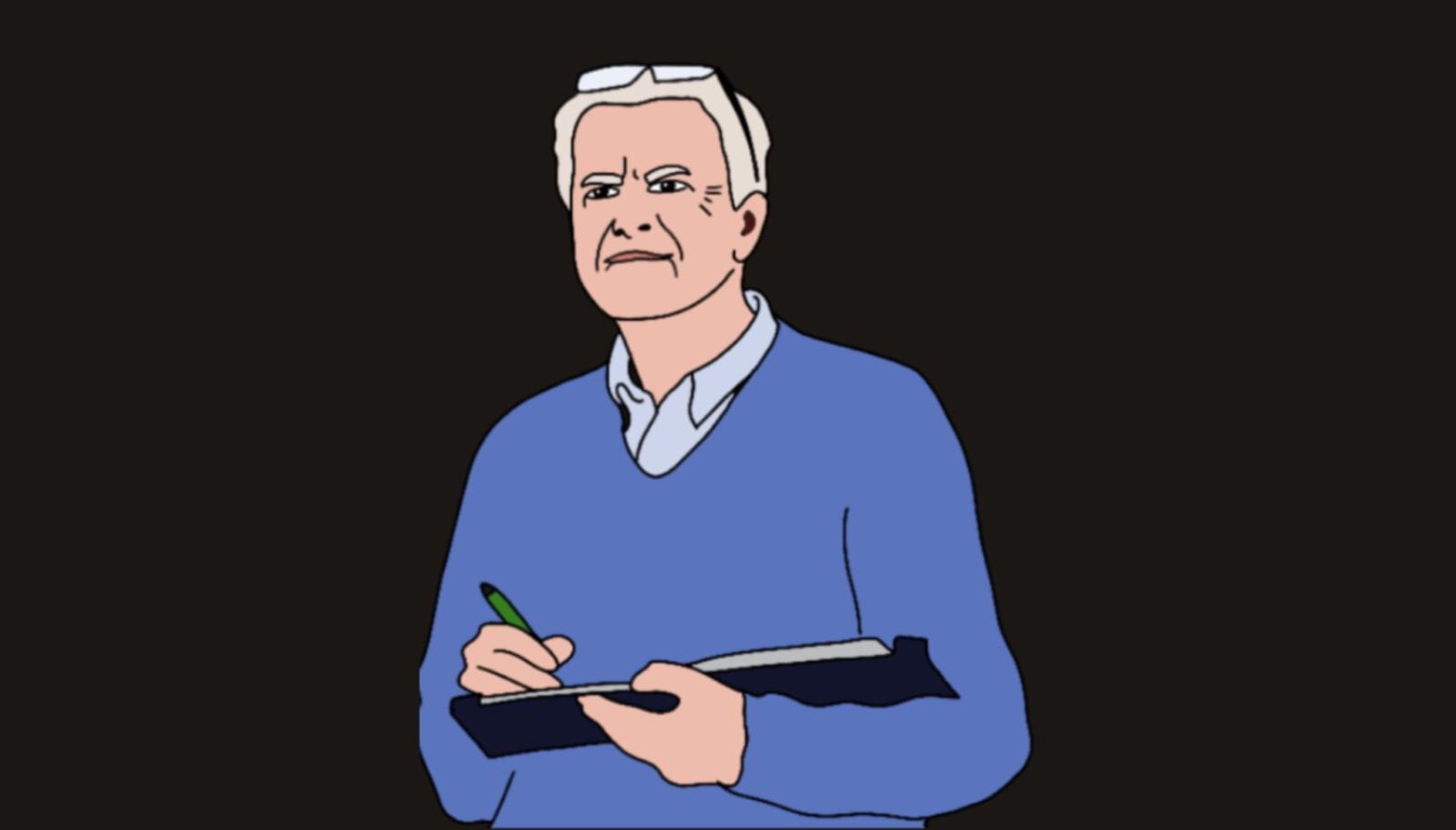 Back in 1990, Len Grant was a fledgling photographer, searching desperately for something worth shooting in a city that had little to show off.
Aside from a few major landmarks, Manchester was mainly car parks and brownfield sites, so Len decided to snap portraits of the people promising to bring changes to the city in the future – including council members, developers, architects and landowners.
He made contacts and connections, meaning that as soon as the shovels hit the dirt, Len was first on site to document the construction.
For three decades, the Fallowfield photographer snapped away at a city that began to change rapidly beyond recognition. And now these images have been published in all their glory.
In 2020, Len completed the magnificent Regeneration Manchester – a photography project completely unrivalled in scope and depth that captures the region evolving into the metropolis it is today.
The project is a testament to the region quite like no other – a Manc masterpiece thirty years in the making.
See the incredible 30 year transformation of Manchester captured on camera >
Sacha Lord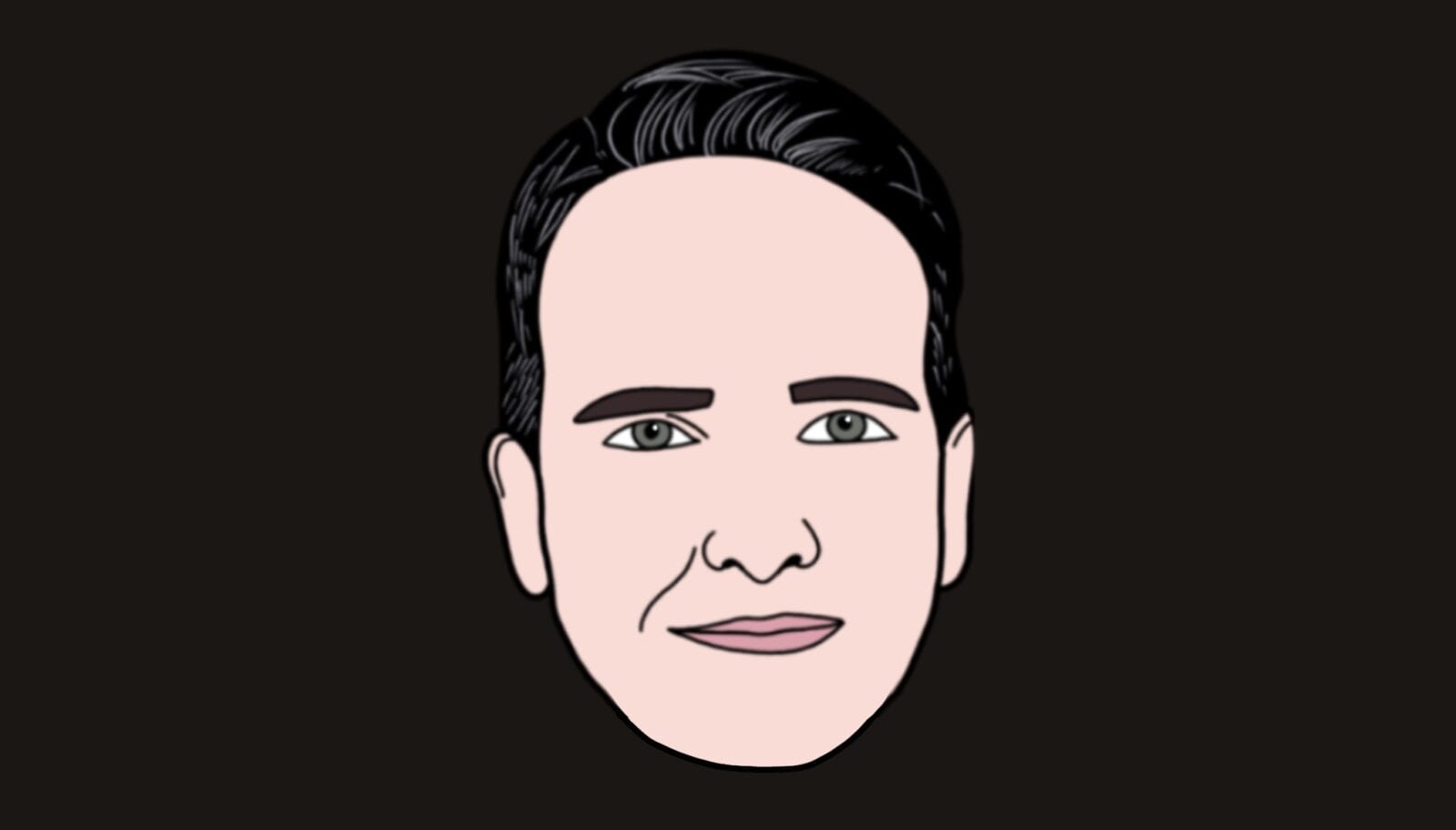 After temporarily cancelling sport, COVID proceeded to set up the biggest mismatch of a fight in recent memory: Pitting a powerful Westminster-based Government against a weary northern nightlife scene wobbling on its knees with two hands tied against its back.
Coronavirus has landed blow after blow against the local hospitality sector in 2020, knocking live music and nightclubs out cold whilst leaving pubs to exhaustedly grasp at food menus in a bid to steady themselves and stay open on the 'pints only with food rule'.
Doors closed and music stopped. But thanks to Sacha Lord, Greater Manchester kept dancing anyway.
Back in April, the region's The Night Time Economy Adviser launched United We Stream: A platform that turned live shows digital and gave stages to artists, gigs to audiences, and a crucial financial funnel to the nightlife scene.
Lineups featured some of the biggest names in music (including many who played at the Hacienda) and viewers could buy virtual tickets to donate funds to local hospitality.
But aside from bringing together the best musicians in the business for live streams, Lord has also dedicated time to defending the hospitality sector from the government.
Whenever he got a spare moment, the Parklife founder would step in to bat for Manchester on media outlets and Twitter; repeatedly campaigning to local MPs.
But he wasn't just a keyboard warrior. Far from it.
When Lord wasn't finding fresh ways to keep music alive in 2020, he was working with solicitors to challenge the government's regulations and cut the red tape around the hospitality sectors' doors.
His energy, commitment and passion for live music and the nightlife scene has never once wavered – even in the sector's most testing year on record.
Without Lord, Manchester's music would have been on mute for eight long months.
And that's a daunting thought.
How to host a gig in lockdown: Behind the scenes at United We Stream >
Sarah Lomas
Thousands were introduced to Sarah Lomas via Manctopia – the BBC documentary that aired in summer 2020 about the billion pound property boom taking place in Manchester.
Her appearance was teased throughout the final episode of the series, with an interior designer filmed making preparations to set up Sarah's penthouse apartment in the luxurious West Tower – one of Britain's tallest skyscrapers outside London.
Sarah was one of the first people to move into the building, and when she finally popped up on screen, she was revealed to be a born-and-bred Mancunian who'd literally climbed right to the top of the city.
As the CEO of game-changing global health and wellbeing brand REVIV (which has 41 clinics worldwide), Sarah has long been recognised in the corporate arena for her status as an influential and innovative businessperson with exciting ideas (with The North Face founder Hap Klopp joining as non-exec director).
In 2020, as soon as the pandemic hit, Sarah immediately pivoted the company to provide vital support; offering not-for-profit COVID testing in the UK and US on top of intravenous (IV) vitamin hydration and wellness therapy services.
The biggest news to come out of the year overall, however, was HELIIX – REVIV's new piece of revolutionary COVID management software that is set to keep hundreds of Manchester businesses afloat during the wait for a vaccine.
With REVIV in St Ann's Square, Manchester is a healthier, safer and even more exciting place to live and work. Sarah has led from the front every single step of the way.
Wesley Hamnett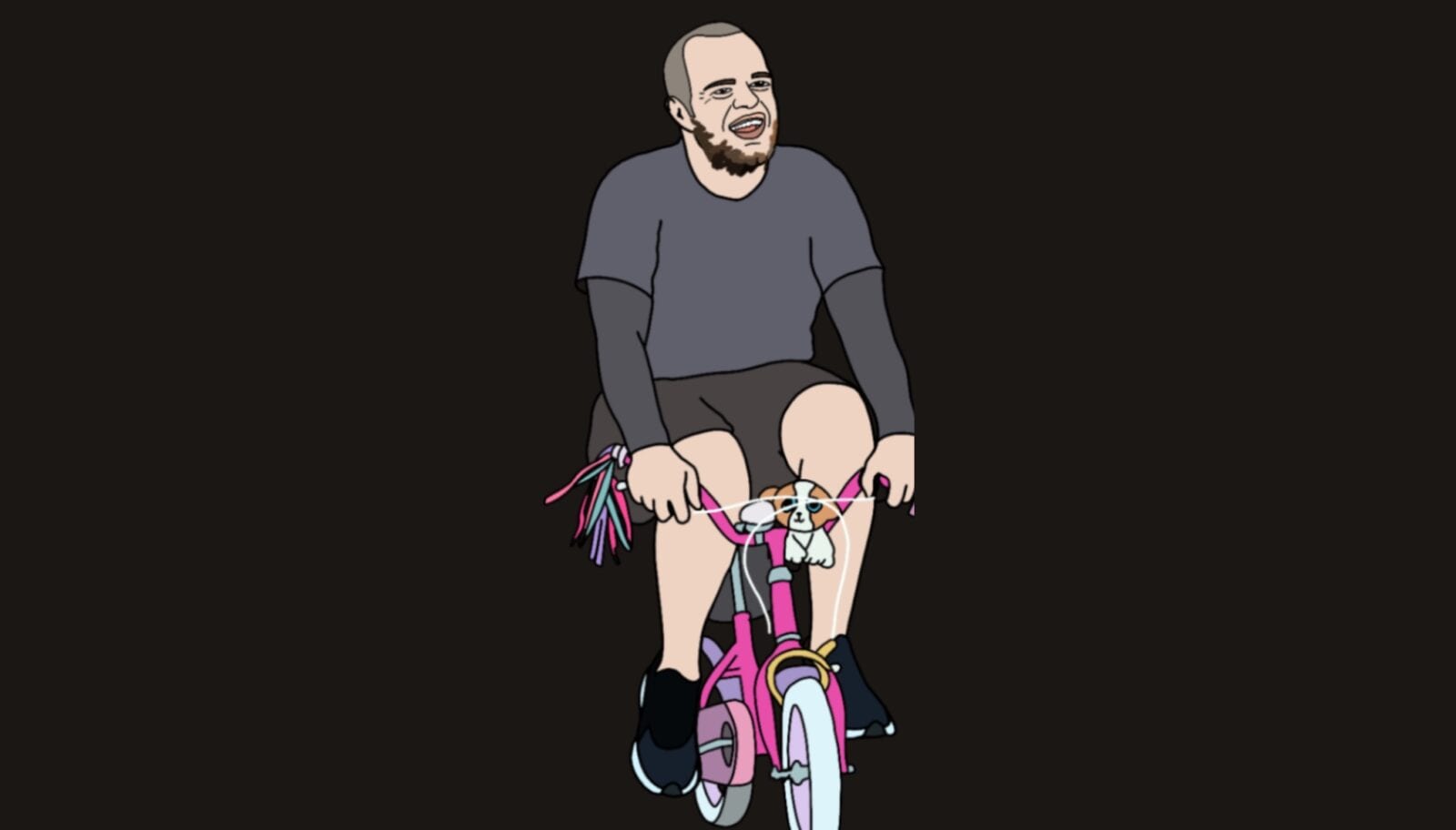 In September, the UK reached what Boris Johnson called a "perilous turning point".
Coronavirus cases were rising and national morale was falling; with a dreaded second wave starting to wash over the country.
Thankfully, it was around this time we were introduced to Wesley Harnett – a man who managed to cheer everybody up by riding from Manchester to Glasgow on a little pink bicycle.
The father of two lost his grandad to cancer in 2019, and wanted to raise money in a way that would capture the imagination.
He decided to cycle 229 miles up to Scotland on his daughter's bike and split the donations between Macmillan Cancer Support, Christie Charitable Fund, British Heart Foundation and Wythenshawe Hospital's MFT Charity – making the whole region smile in the process.
Wesley was hoping to hit £880 before the end of 2020. By December, the pot was spilling over with £9,000.
Not only was it a big achievement; it was some truly wholesome news at a time we definitely needed it.
What it's like to cycle from Glasgow to Manchester on a little pink bike >
Mary-Ellen McTague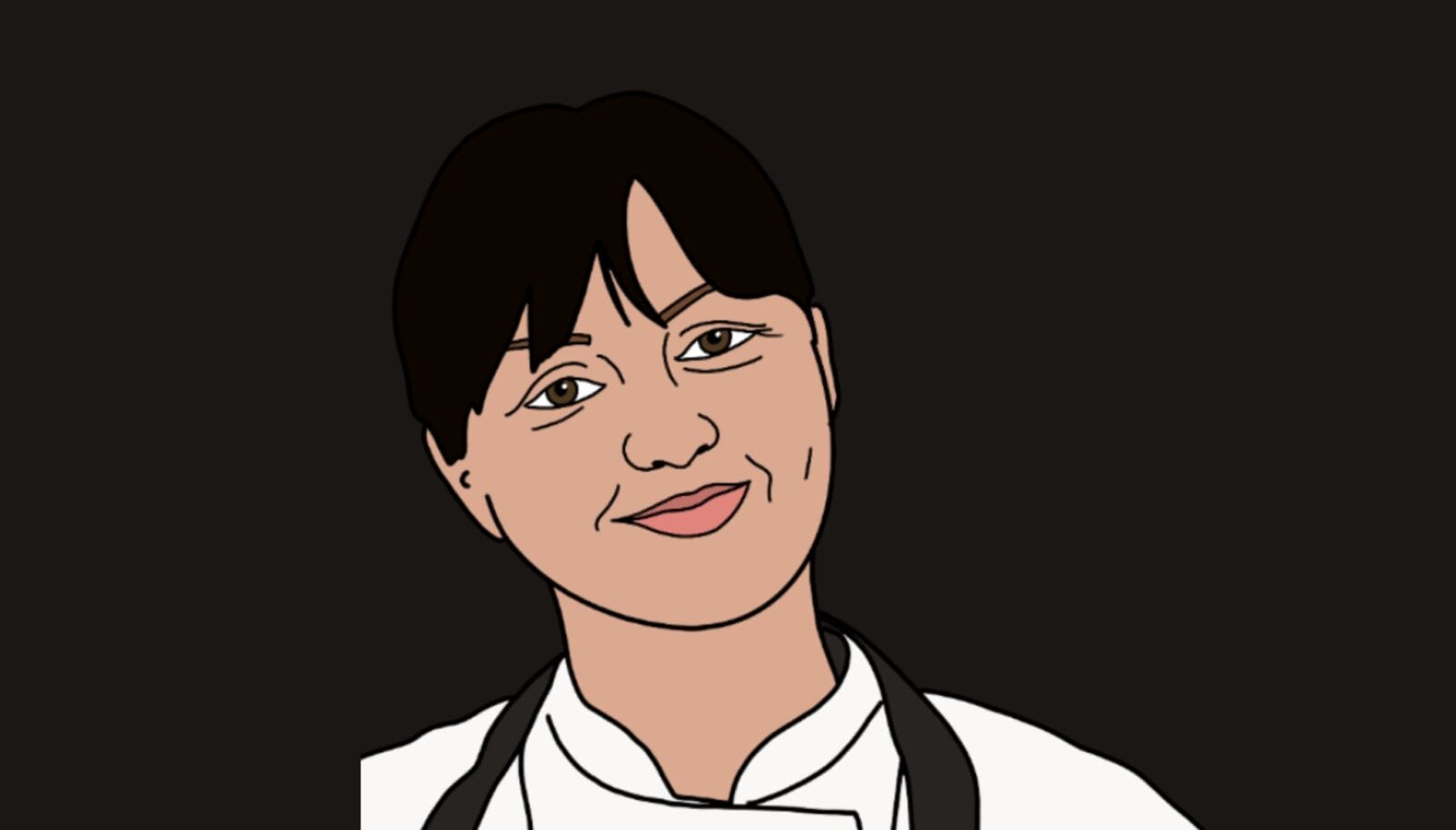 Fighting on the frontline takes its toll. But thanks to people like Mary-Ellen McTague, local nurses, doctors and paramedics haven't gone hungry.
Mary-Ellen was one of many restaurant owners told to close their doors during the first lockdown in March, leaving huge piles of food going to waste across the city.
But instead of simply tossing the grub aside, Mary-Ellen – who runs The Creameries in Chorlton – used the leftover ingredients to whip up meals for NHS workers instead.
Within weeks, she was coordinating an incredible response that stretched right across the city – uniting hospitality owners as they came together to deliver food to the frontline.
Instead of just bemoaning the unfairness of the situation, restaurant owners channelled their energy into doing something amazing for people who were even less fortunate.
And Mary-Ellen was the woman who started it all.
The selfless acts of Manchester's restaurants during the COVID-19 lockdown >
Dena Murphy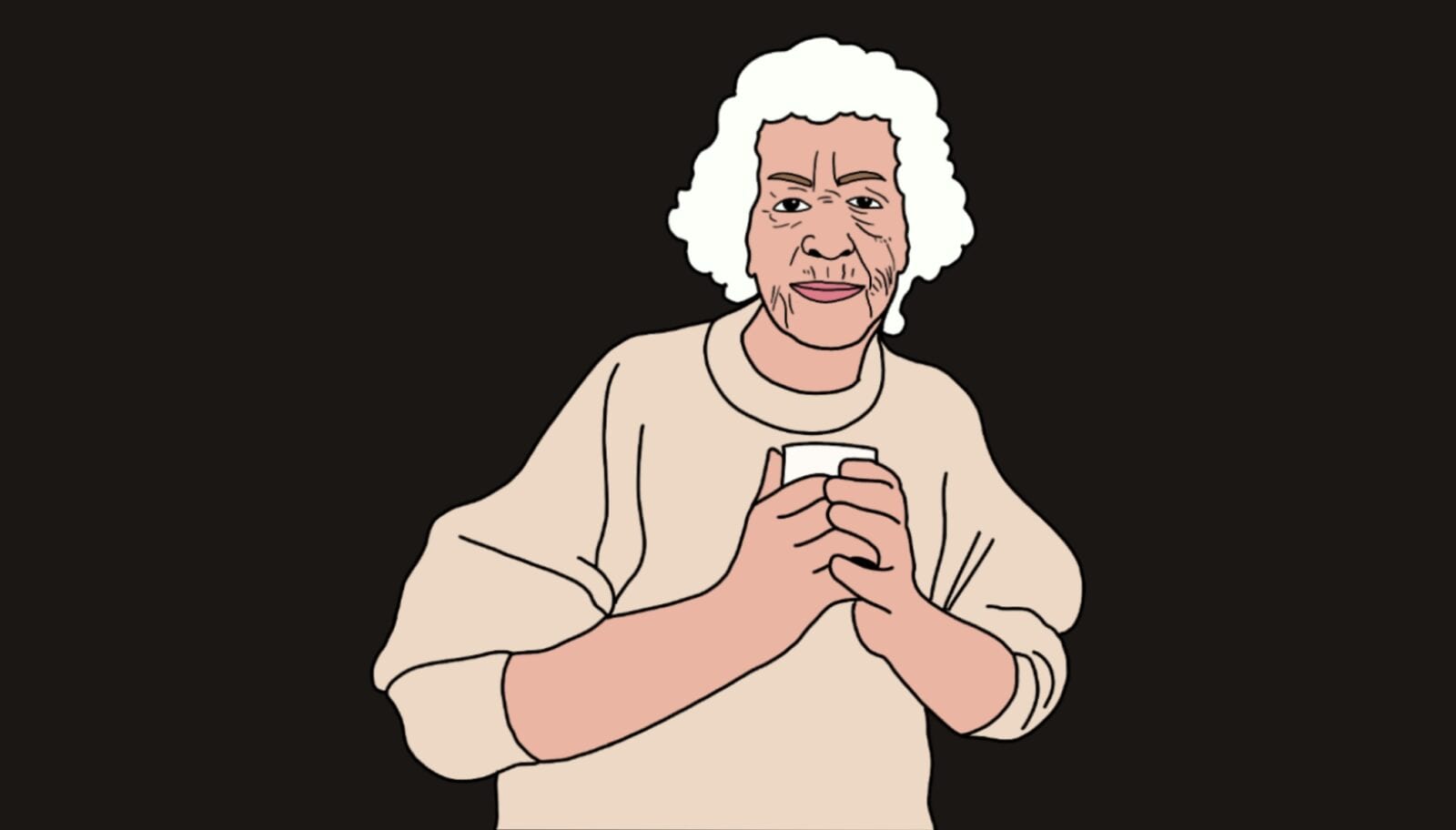 For all its troubles, 2020 did at least introduce the nation to Captain Sir Tom Moore – the spirited centenarian and war veteran who captured hearts (and won a knighthood) by raising a staggering £32.79 million for the NHS by walking laps of his garden.
But there was another hero from the golden generation who did similarly special work – someone much closer to home here in Manchester.
Dena Murphy.
The 92-year-old has helped hundreds of young offenders get their lives back on track through her community allotment – whilst dedicating her time during the COVID-19 pandemic to supporting the community.
She has run a luncheon club for the elderly and also given up her free time on weekends to help struggling locals get back on their feet.
This year, Dena was rightly recognised for her work – presented with a Pride of Britain award.
It was quite a moment.
"It's the first time in 30 years I've actually cried," said the grandmother.
"I love working in Moston to support people and am very touched by the award."
Read more about the amazing Moston grandmother who has helped hundreds >
Mama Flo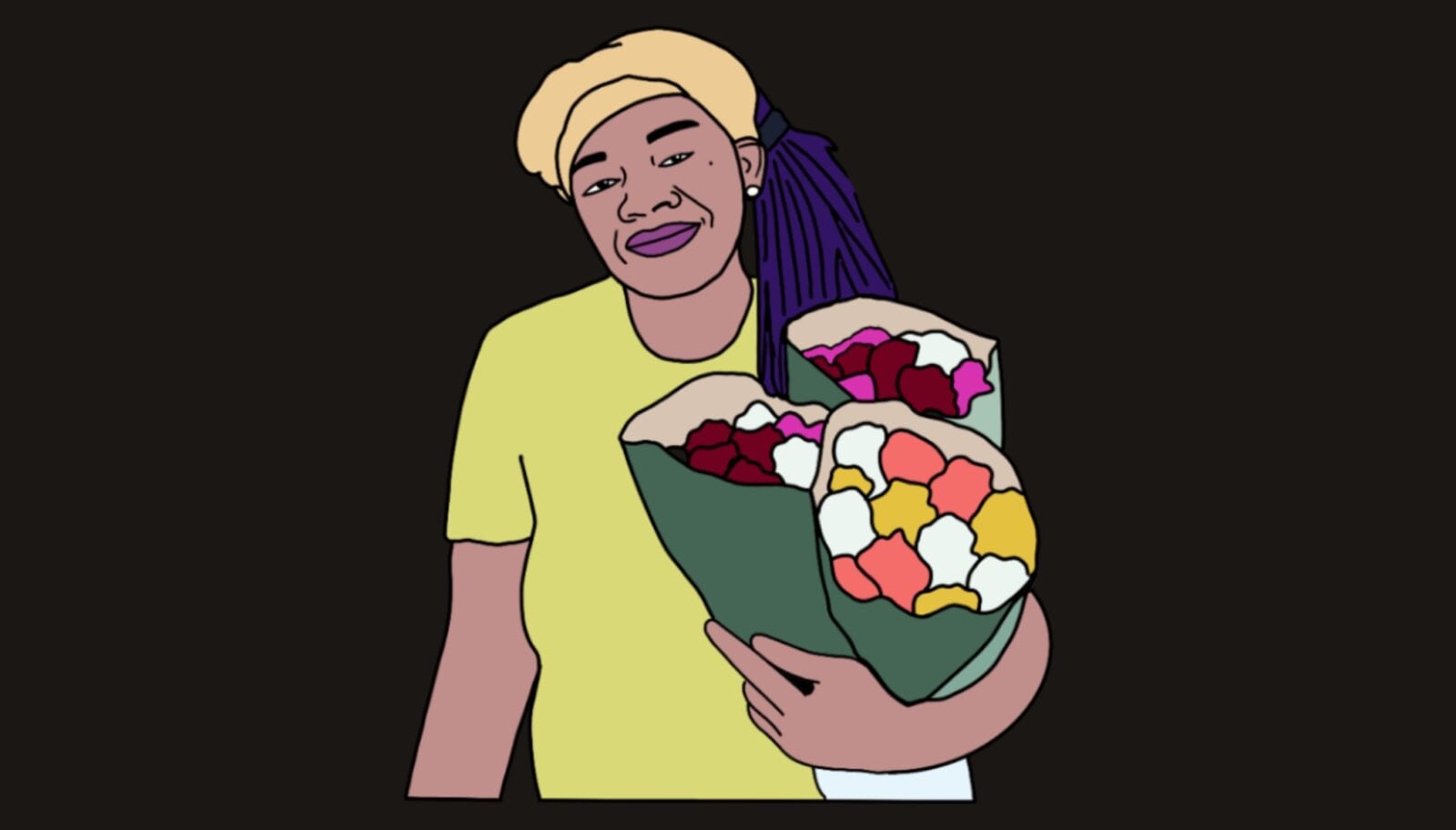 Almost every morning in lockdown, whilst the rest of Stockport slept soundly, Mama Flo was in the kitchen cooking.
Throughout the pandemic, the owner of the eponymous Caribbean restaurant on Buxton Road would rise at 4am and spend hours prepping meals for NHS staff, critical carers, essential/key workers and the most vulnerable.
The chef adopted and embodied a fitting mantra – 'be kind and share the love' – which boosted Stockport's spirits at a particularly tough time.
Residents tried to repay Flo for all her hard work by rushing to honour her on social media during summer – spreading the word about what a difference she was making to the community.
A Facebook post by a local police officer summed it up nicely.
It read: "Flo…you are a hero of your community and we salute you."
Stockport residents take to social media to share the love for community hero Mama Flo >
The Piccadilly Rats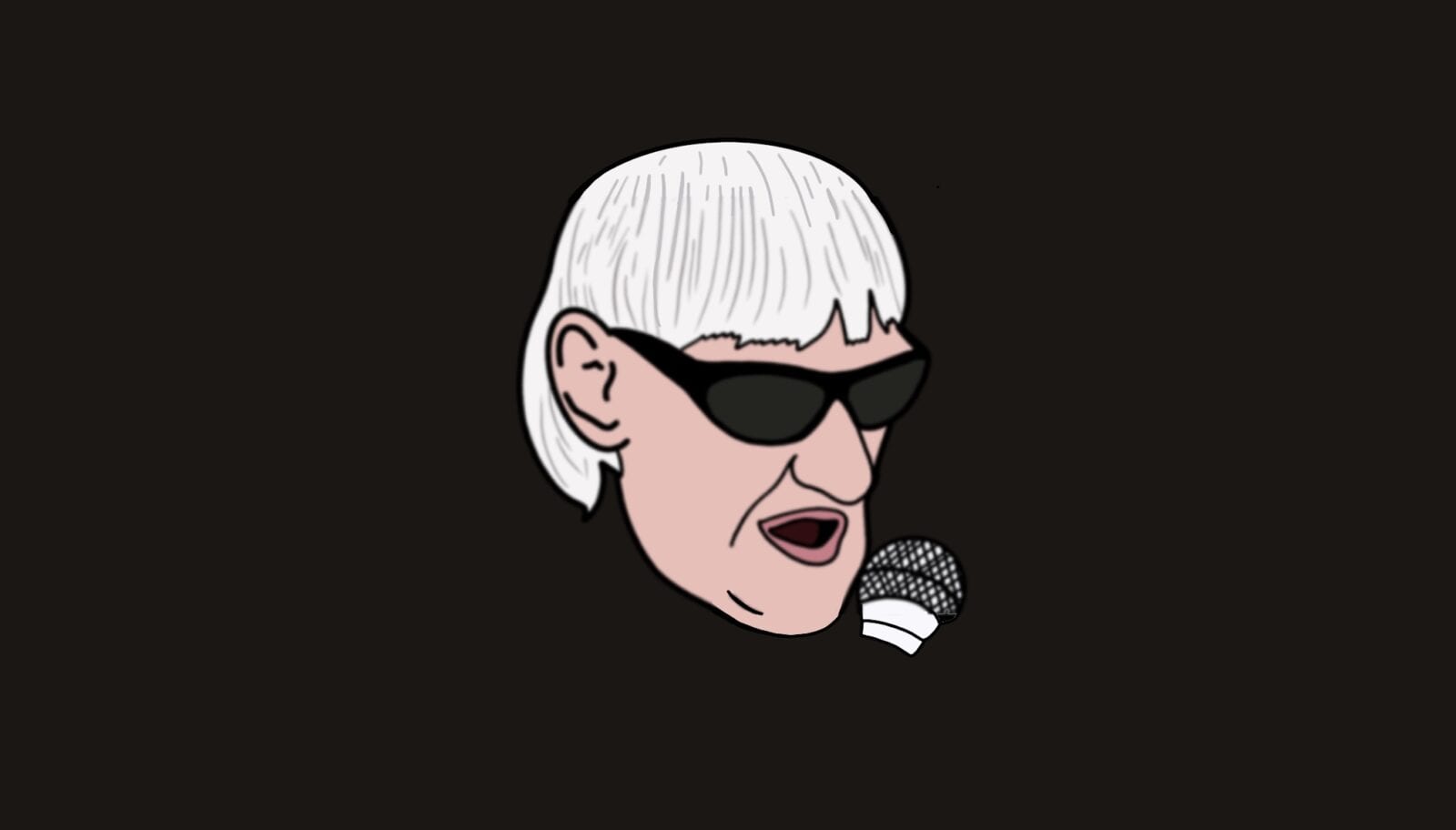 Manchester was wracked with grief last year when the iconic frontman of The Piccadilly Rats passed away.
Ray Boddington was struck by a Metrolink tram in April 2019, and despite being rushed to hospital and placed on life support he tragically succumbed to his injuries aged 77.
For so long, Ray had been part of Manchester's city centre scenery, and it's felt like something's been missing ever since.
But this year, both the frontman and his busking outfit were immortalised in print.
In September, author Martin Green published The Rats Tales: The Extraordinary Life Stories of The Piccadilly Rats – a project that delved deep into the backstory of a beloved local group of musicians who've led "colourful lives on society's margins".
The book meant that the band received renewed focus and attention during the second half of 2020 – with people beyond Manchester discovering them for the first time.
Losing Ray was painful for the city. But what this year showed is that the love for The Piccadilly Rats is still alive and well.
Read the life stories of The Piccadilly Rats >
Frontline Workers
The steadfast Mancunian spirit was pushed to its absolute limits in 2020. But it prevailed thanks to one particular group of people: The army of superheroes that stood up to fight a new threat to our city whilst we hunkered down in our shelters.
All year, we've watched them work. Images of the frontline battle scars – bruised faces, damaged skin, and exhausted eyes – have travelled far and wide, and in a bid to show our gratitude, we've applauded from the safety of our doorsteps and cheered them on from our living rooms.
For a fleeting moment, it looked like they might have already won. But sadly, it's still not quite over yet.
In December, COVID revealed a trick up its sleeve – mutating and spreading all over again just in time for Christmas.
Thousands more nurses, doctors and paramedics have since been thrown back into the trenches to combat a virus that's attacking the country all over again.
It seems we still have the secret weapon to win the war in the shape of the vaccine. But until everyone gets it, the local frontline is our only form of defence.
Key workers carried us through 2020. And we owe them everything.
Manchester is the birthplace of the NHS: Here's how it all began… >