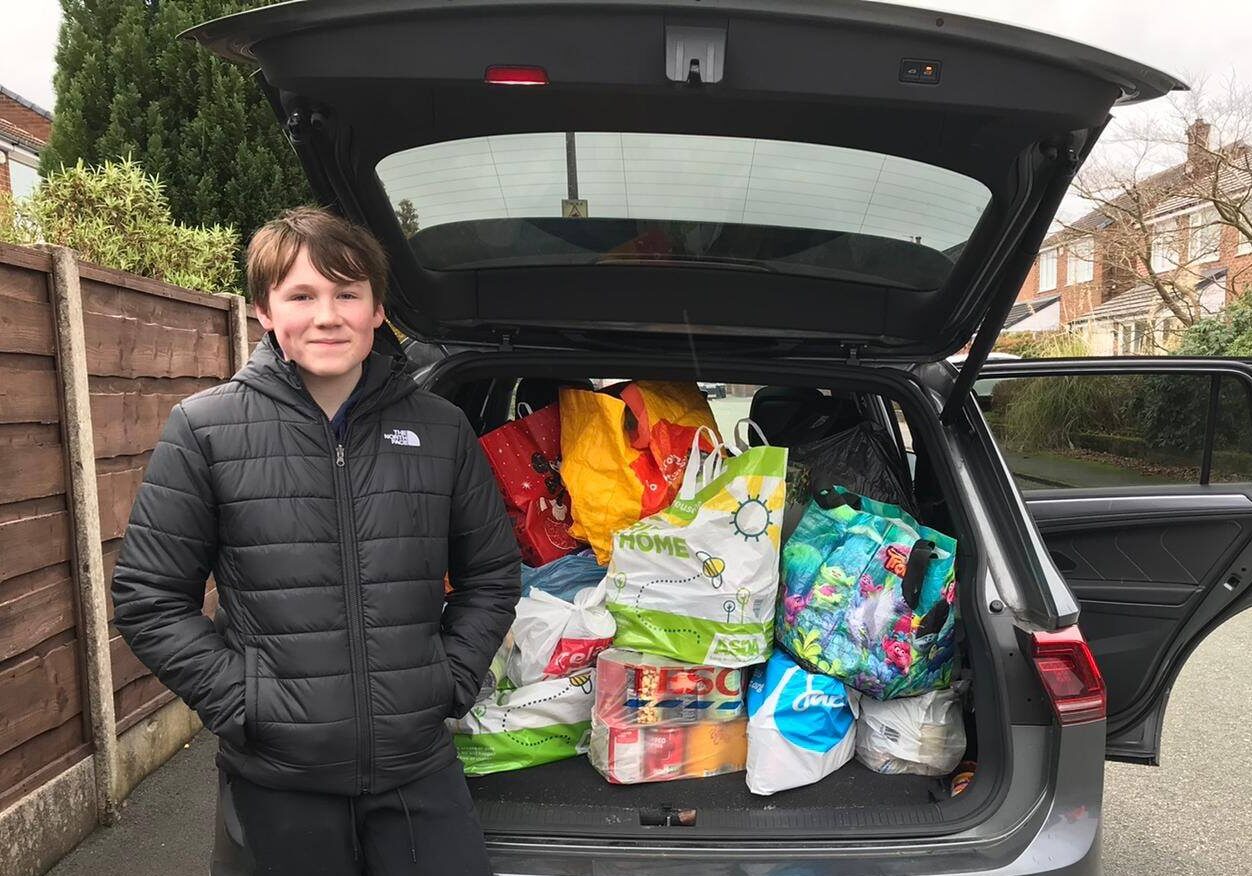 A foodbank in a South Manchester suburb has taken to social media to highlight the outstanding community contribution by a local teen.
Barakah Food Aid is calling on more people to "be like Rob".
In the recent weeks of England's third national lockdown amid the coronavirus (COVID-19) pandemic, 14-year-old Chorlton High School pupil Rob has been lending a hand at his town's local foodbank to do all that he can to help feed some of the most vulnerable people in his wider community at a time when they truly need it more than ever.
The Year 10 student has not only been praised by the foodbank's owners and those who know him, but also by hundreds of members of the Greater Manchester public too after he took it upon himself to put together some food parcels for families and individuals assisted in need.
Rob has collected food donations from his neighbours in West Didsbury, and from his Grandparents neighbours in Heaton Chapel too.
In total, this "amazing young man" has put together 40 pre-packed and ready-to-go food parcels.
Barakah Food Aid's social media post shining a light on Rob's incredible efforts last week has since received an overwhelmingly positive response, with hundreds of interactions and shares helping to spread the word, as well as comments from people commending his selflessness and expressing how wonderful it is to see the community's young people striving to make a difference.
He has been named "a credit to himself, his school and his community", an "absolute superstar", and "a remarkable young man" all by members of the public choosing to pile on the praise.
Chorlton High School also commented: "Well done Robert. Very proud to have one of our own making a difference in the community.
"Keep up the good work everyone."
And Barakah Food Aid owner Manzoor Ali was keen to say a special thank you to Rob "and all those who've supported you in this".
Barakah Food Aid was established in 2009 by husband and wife duo, Manzoor and Aiysha Ali, alongside their three children, Asim, Zahra and Abdul-Rehman, and was set up "to help those in need of food in our local communities".
Manzoor and Aiysha were first the friendly faces behind former curry business Barakah Foods – which was launched from their own kitchen in Whalley Range, before going from strength to strength and eventually moving into its own premises on Barlow Moor Road in Chorlton – with Barakah Food Aid being launched alongside the business to help Manchester's homeless and those living on the breadline.
But in August of 2018, the family decided to bid a fond farewell to their food business in order to put their full focus on their community work.
Barakah Food Aid may be based in South Manchester, but it is "willing to assist wherever we can".
And this is a sentiment that has never been more powerful than over the past 11 months of the coronavirus (COVID-19) pandemic, where ongoing restrictions, sector closures and subsequent economic struggles have meant that more people have relied on, or required the use of foodbanks than ever before.
A report by charity The Trussell Trust – which runs a network of 1,300 foodbank centres across the UK – last November confirmed a 47% increase in support needed during the pandemic, with a record 1.2 million emergency food parcels being handed out in the first six months.
From April to September of 2020, more than 470,000 of the food parcels were delivered to children, which on average came to around 2,600 every day.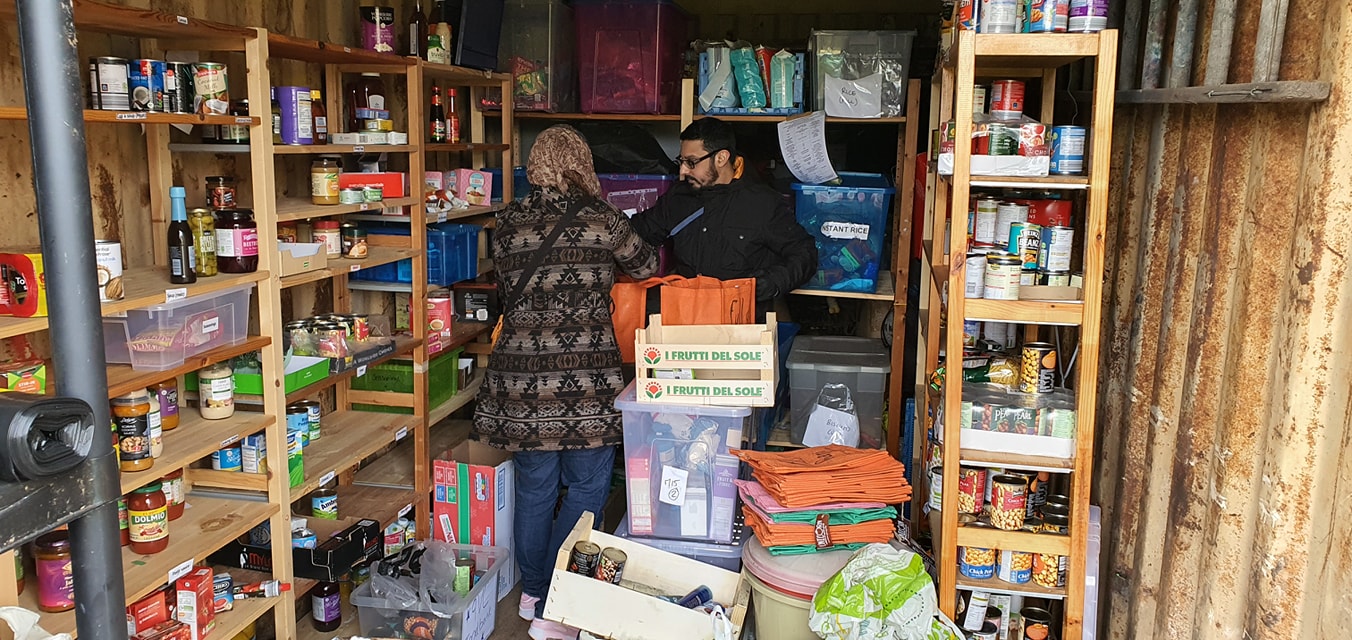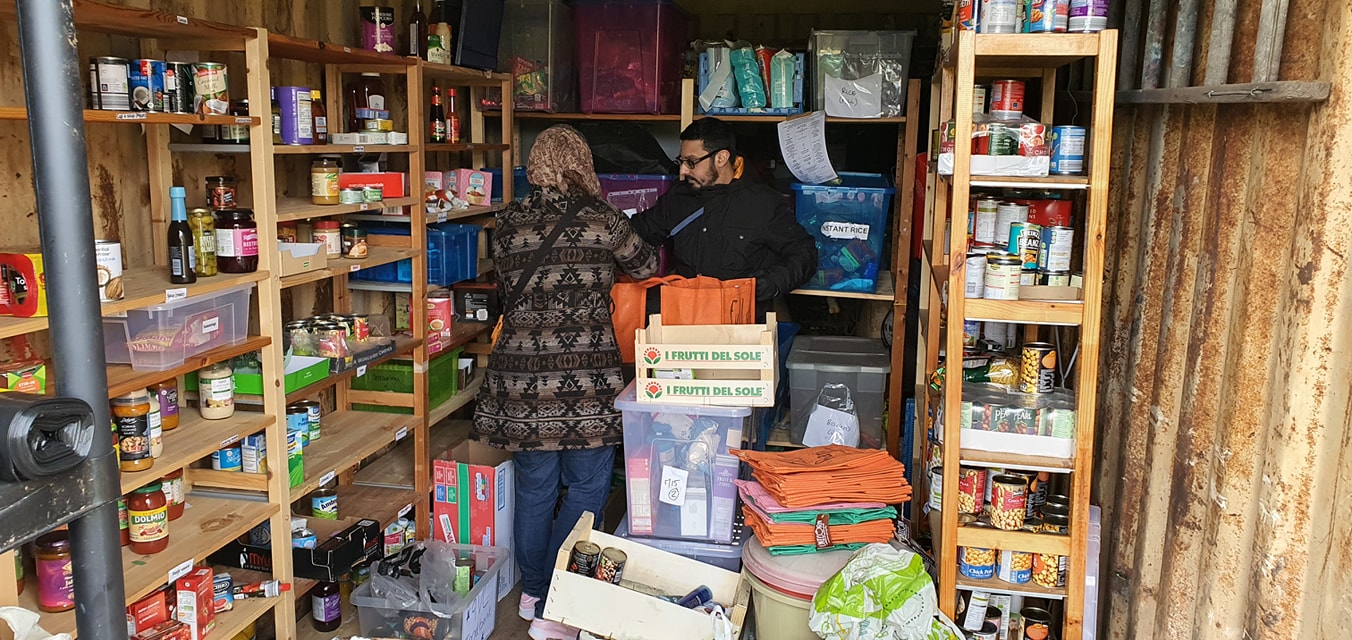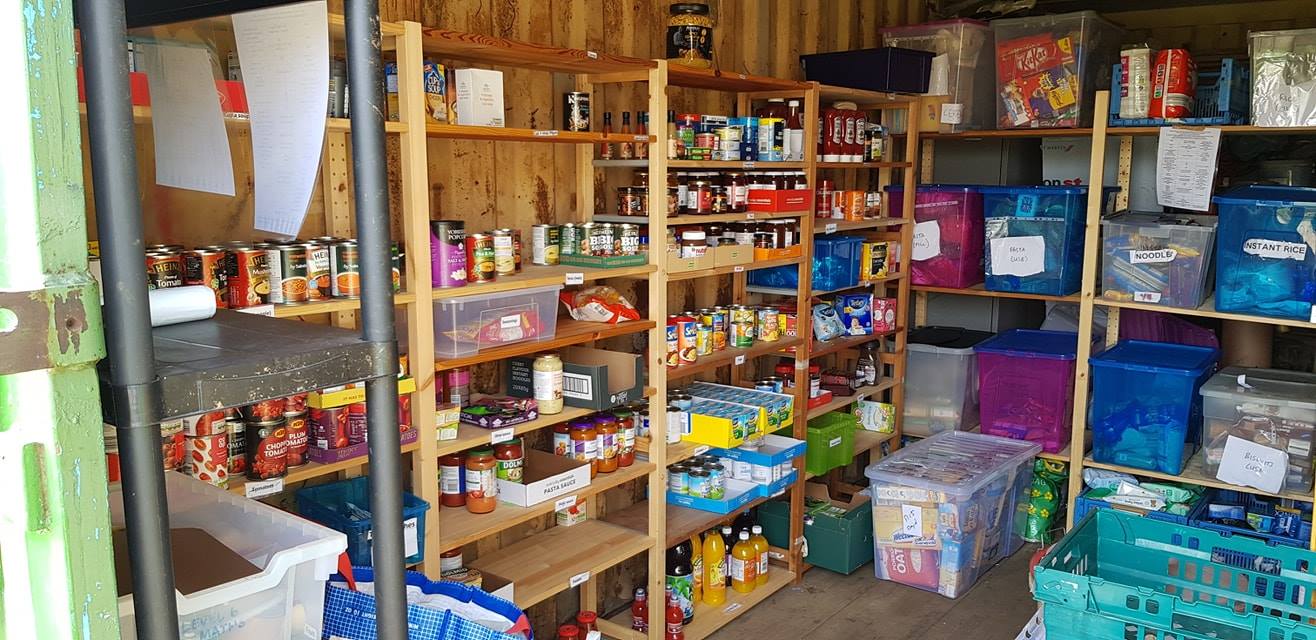 "We don't do what we do for any attention in anyway." Manzoor Ali tells us.
"But if what we do encourages others to lookout for their neighbours, then that's our job done.
"It's been a difficult 11yrs+ of doing what we do, but the last year has been off the scale, and mentally it's really tested us [so] we feel so mush for those with diagnosed mental health issues and we can't begin to imagine what they're going through."
He continued: "As a group, we sometimes feel that we're part of the problem, but we want to be part of the success, and success will only be acknowledged when we our service is no longer needed [and] when foodbanks are shut.
"Until then, it feels like we're just not doing enough, and much more needs to be done in order to bring foodbank numbers down.
"A society where registered foodbanks outnumber McDonalds restaurants, is a society that's failing."
___
Can you help Barakah Food Aid help the local community by donating non-perishable food items, or even your volunteer time?
You can call 07506 527523, or email barakahfoodaid@gmail.com to find out more.
And don't forget to keep up to date with all of the latest Barakah Food Aid updates throughout the duration of lockdown and beyond on Facebook, Twitter and Instagram as well.