Food & Drink
El Gato Negro launches 'Tapas on the Terrace' from April 12
The al fresco pop-up will run for five weeks at the King Street restaurant with a specially curated menu.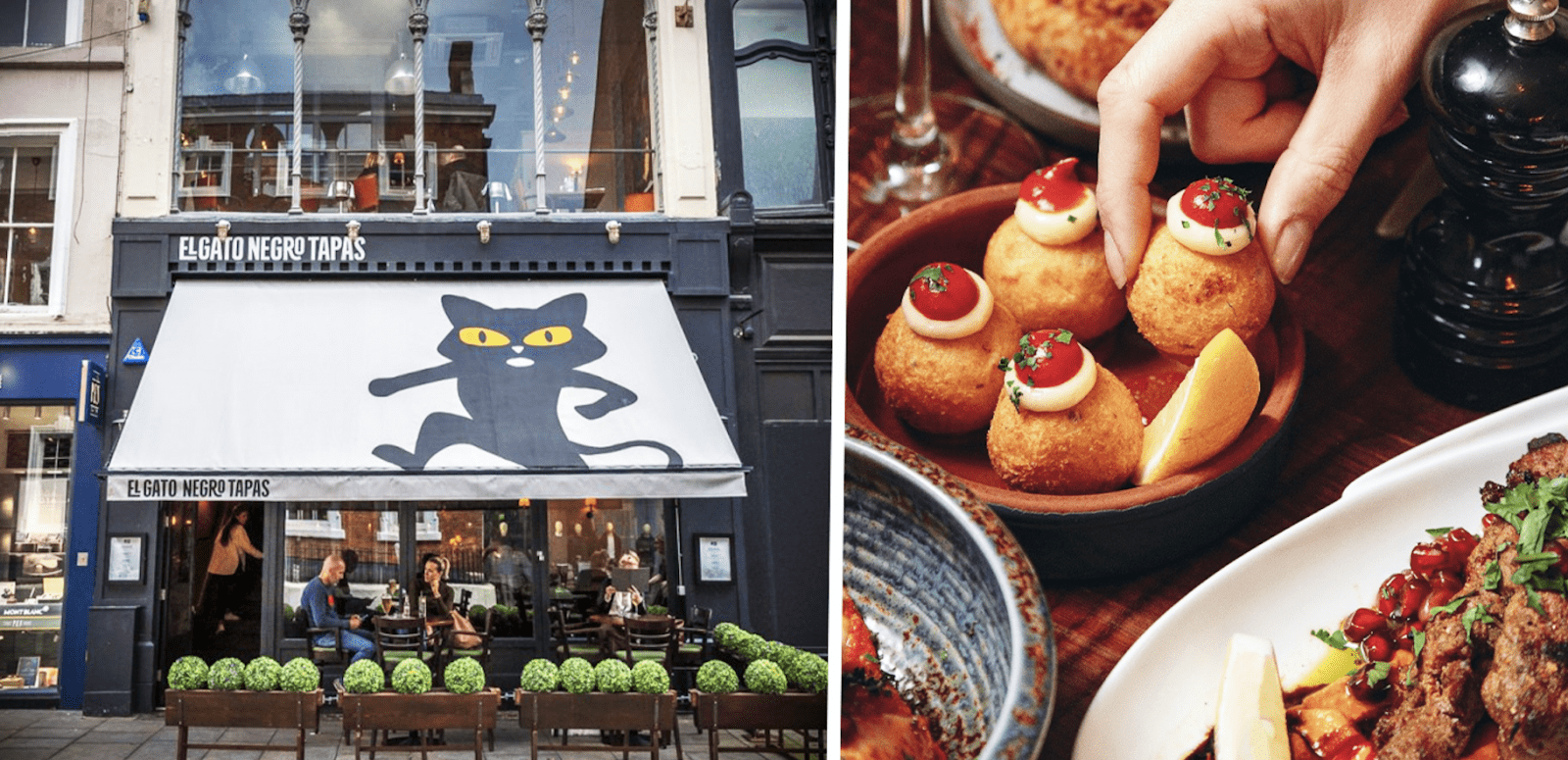 Award-winning tapas restaurant El Gato Negro has confirmed it will be reopening to the public with an exclusive 'al fresco pop-up' next month.
The acclaimed King Street townhouse venue will return to action from April 12 with Tapas on the Terrace – offering "Mediterranean-style dining with outdoor seating and parasols".
The event will run for five weeks from April 12 to May 16 featuring a specially-curated menu packed with signature dishes.
Over 20 different types of small plates will be served – including lip-smacking dishes as tiger prawns with chilli, garlic and lemon butter; crispy fried baby squid; patatas bravas; Catalans chorizo; and Jamon Iberico croquetas.
The restaurant is also opening a bottle shop so you can take home something for later.
El Gato Negro, which also has sites in Leeds and Liverpool, said it was "excited" to welcome customers back.
"While we can guarantee delicious tapas, we obviously can't promise Mediterranean weather in Manchester," the restaurant added.
"So please feel free to bring your own blankets and toasty layers to add extra warmth!"
Bookings are open online now.
Visit the El Gato Negro website to learn more and reserve a table.
Keep up to date with all the latest drinking and dining news in Manchester via The Manc Eats.