Food & Drink
You can have Christmas dinner under one of the last remaining Concorde jets
You'll be treated to a festive feast with live music entertainment and an exclusive tour of the iconic flagship Concorde Alpha Charlie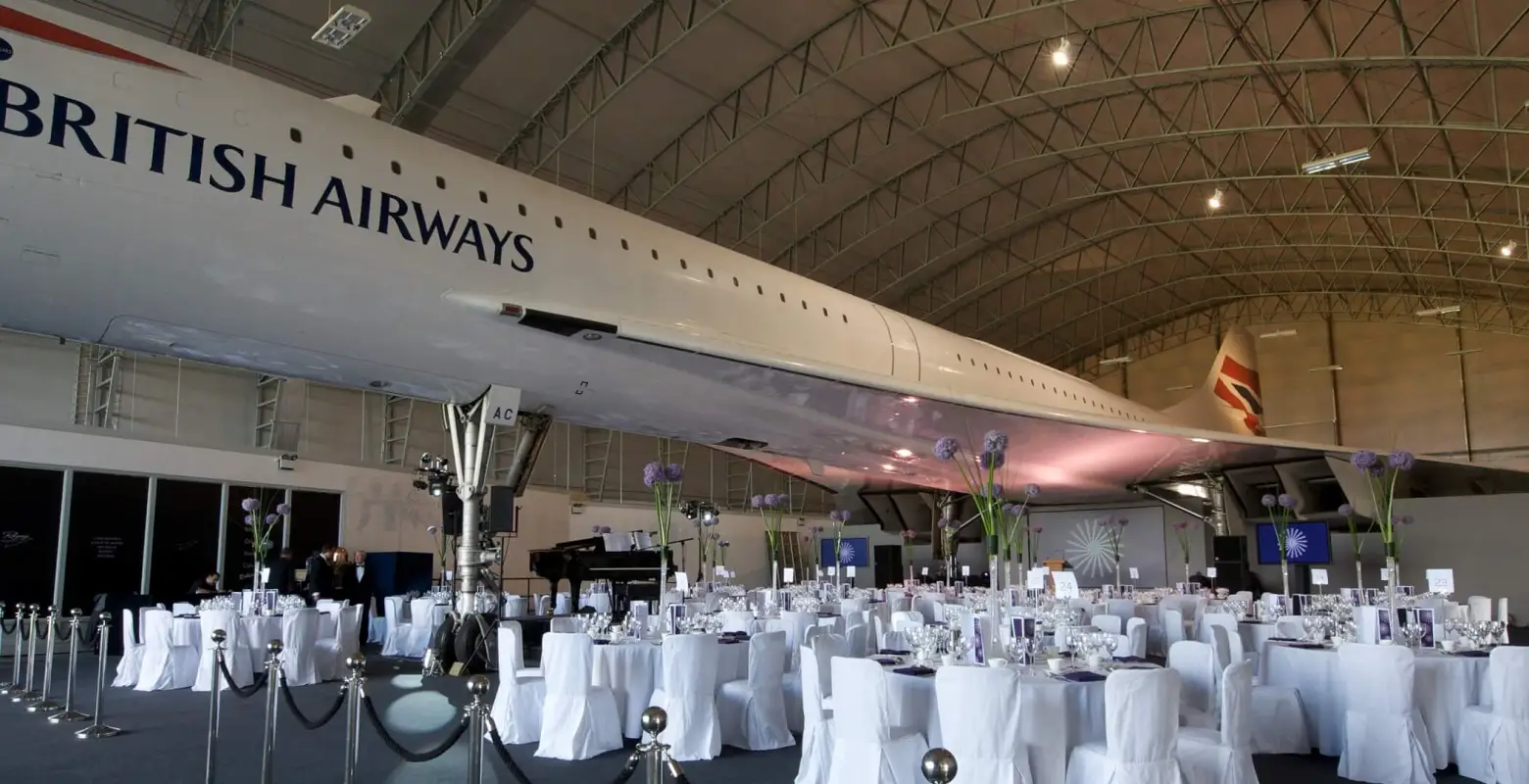 There's a Christmas dinner taking place under one of the last remaining Concorde jets in the country in Manchester next month.
Hosted at Manchester Airport's Runway Visitor Park, there'll be roasted turkey and all the festive trimmings – from crisp, fluffy roast potatoes to other seeasonal veg and lashings of flavoursome gravy.
Dinner will be served banquet-style right underneath the iconic Concorde Alpha Charlie, which is one of the last remaining Concorde aircrafts. A must for any aviation fans, Alpha Charlie is considered to be the flagship of the now-retired aircraft fleet.
As well as a full festive dinner, there'll also be musical entertainment throughout the day with Christmas music performed by a range of different singers.
The Sale Salvation Army will be playing Christmas Carols on the afternoon, and soprano Gemma Ashley is also due to appear on the evening for a live performance.
Also scheduled to perform at the festive dinner is the Voices choir from Wilmslow High School, who will sing a selection of Christmas music and other festive feel-good tunes.
Taking place on Sunday, 5 December, doors will open from 12 pm with a welcome drink offered to guests on arrival. Choices include prosecco, beer, or soft drink, with dinner then served buffet style – with a seleection of vegan and veggie options available alongside the traditional turkey roast.
Tickets are priced at £50 each and include your meal, a welcome drink, a tour of the iconic concorde and an exclusive opportunity to see the lowering of its nose.
Speaking on the upcoming dinner, Manager of the Runway Visitor Park Robert Hassard said:
"After a difficult couple of years for the airport and our neighbouring communities, we are delighted to be able to bring people together once more to celebrate the festive season at the RVP
"This will be a truly memorable occasion for diners, with fantastic performances and a unique setting to get them well and truly into the festive spirit.
"We expect this event to prove incredibly popular, so we encourage anyone who is interested to book now to avoid disappointment."
Find out more and book your tickets here.
Feature image – Runway Visitor Park