Since the dawn of time, kebabs have undoubtedly been one of the most beloved food choices of any Northerner with an appetite.
Some of my most cherished memories were spent in kebab shops dotted around Manchester city centre at 4 in the morning, waiting for my giant mixed kebab with all the trimmings.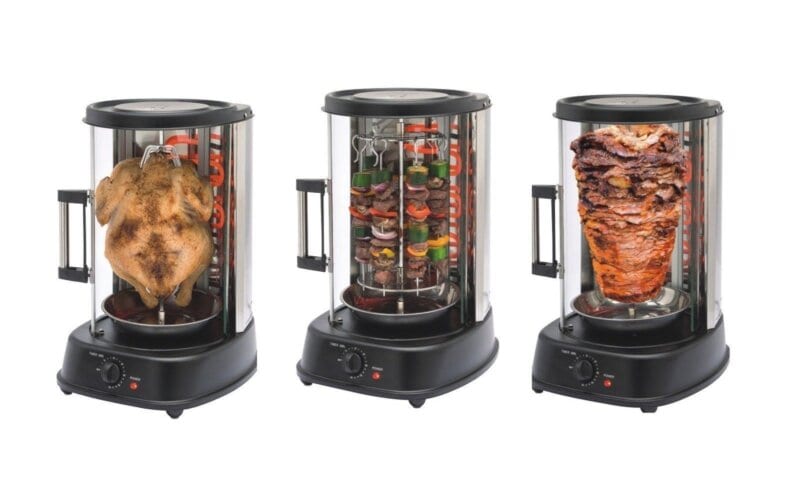 And now those memories can be created in the comfort of your own home, on any and/or multiple days of the week, because some genius is advertising a rotating doner kebab grill on eBay - and they're selling like hotcakes!
The vertical rotisserie grill is "perfect for cooking a large chicken or other meat, and up to 7 kebabs at once" and "cooks quicker and more evenly than a conventional oven".
You'll also be delighted to know that its compact design is "ideal for caravans". Result.
The 2 litre capacity grill includes a sliding glass door, stainless steel heating elements, 7 kebab skewers, a rotisserie shaft, and most importantly, has anti slip feet. Yes.
You can check it out on eBay here, including its reviews, which are quite positive - but how could they not be?
Comments