News
Touching tributes flood in after The Wanted's Tom Parker dies aged 33
"He was our brother, words can't express the loss and sadness we feel. Always and forever in our hearts."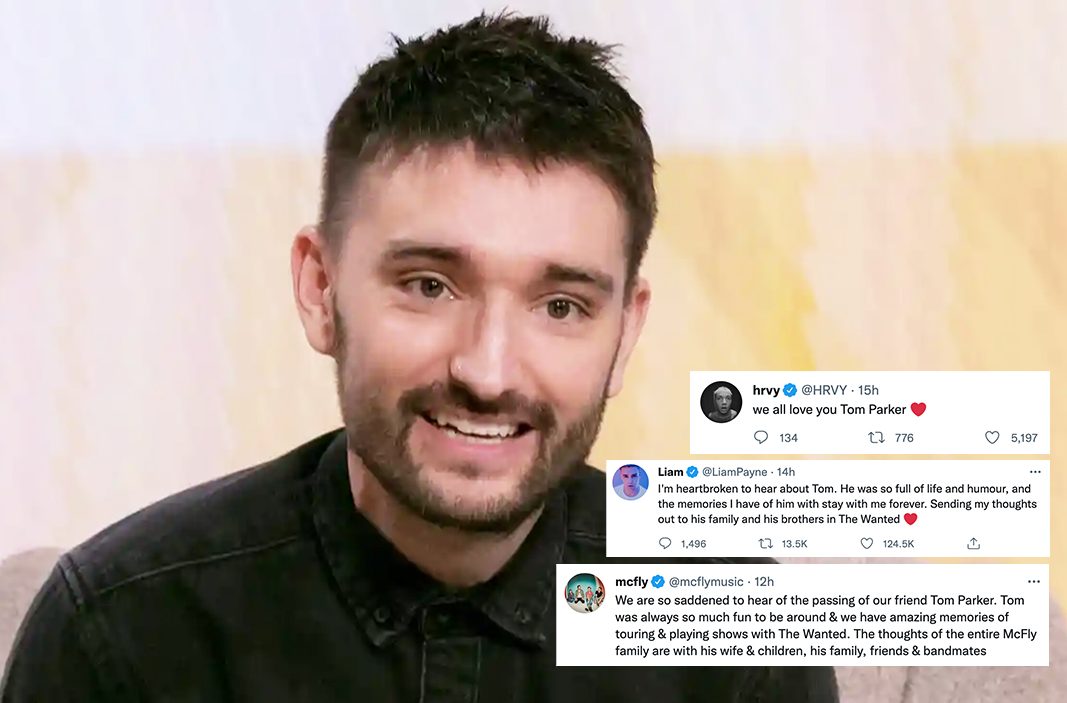 Touching tributes have been pouring in on social media after the news broke yesterday that Tom Parker had tragically died at the age of 33.
The Bolton-born singer – who was known for being one fifth of the popular British boyband, The Wanted, since 2009 – was diagnosed with an inoperable terminal brain tumour known as glioblastoma multiforme (GBM) back in October 2020, and had since been undergoing a number of treatments in an attempt to prolong his life.
But it was sadly confirmed that he passed away peacefully with his family, loved ones, and bandmates by his side yesterday.
Tom leaves behind his wife Kelsey, and two children – Aurelia, two, and Bodhi, one.
Read more: The Wanted's Tom Parker has died aged 33
His devastating passing was first announced by his wife Kelsey on Instagram, who said in an emotional tribute: "It is with the heaviest of hearts that we confirm Tom passed away peacefully earlier today with all of his family by his side. Our hearts are broken, Tom was the centre of our world and we can't imagine life without his infectious smile and energetic presence.
"We are truly thankful for the outpouring of love and support and ask that we all unite to ensure Tom's light continues to shine for his beautiful children. Thank you to everyone who has supported in his care throughout, he fought until the very end.
"I'm forever proud of you."
The Wanted also shared an emotional group tribute on their Instagram account yesterday, which read: "Max, Jay, Siva, Nathan and the whole Wanted family are devastated by the tragic and premature loss of our bandmate Tom Parker, who passed away peacefully at lunchtime today surrounded by his family and his band mates.
"Tom was an amazing husband to Kelsey, and father to Aurelia and Bodhi. He was our brother, words can't express the loss and sadness we feel. Always and forever in our hearts."
Read more: All five members of The Wanted posted the same thing just days before Tom Parker's death
His bandmate Siva Kaneswaran also shared a personal tribute to Tom on his Instagram, writing: "Hey Tom, hope you're having a blast up there. I am so grateful that I had a chance to witness your true courage. It has been a pleasure of my life Tommy Boy.
"Thank you for letting us see you light up the world. Talk to you soon and see you later. Love you brother."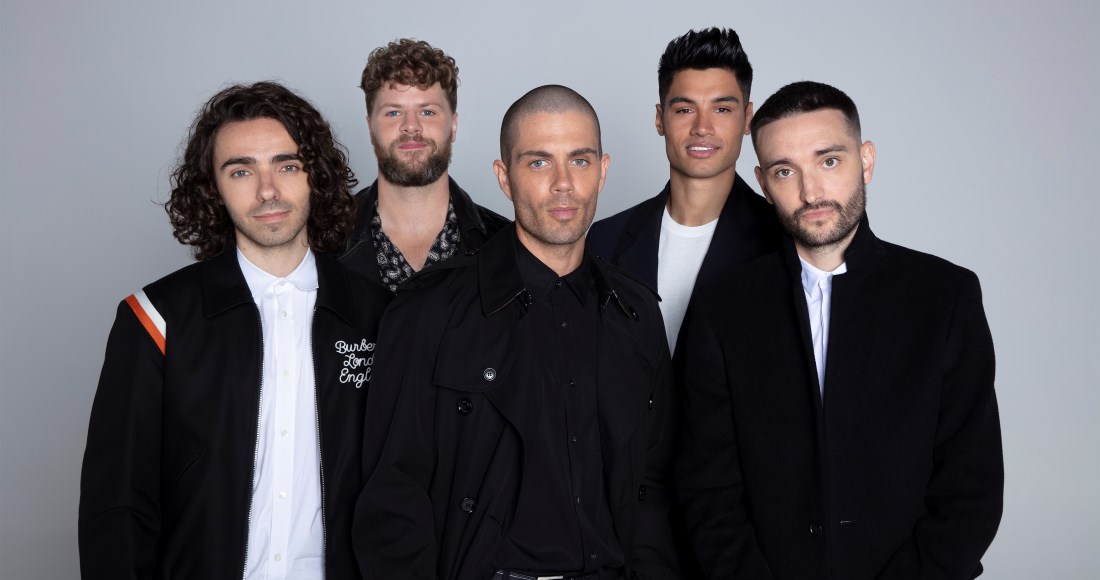 Aside from tributes paid by family members and bandmates, the news of Tom's passing shook the world and countless tributes, memories, and messages of support has since been shared by countless famous names and fans of The Wanted on social media.
Fellow British boyband McFly took to Twitter to share a tribute to Tom, saying he was "always so much fun to be around", as did singer Liam Payne from One Direction.
Ed Sheeran shared a tribute on his Instagram, calling Tom "a lovely guy".
Connor Ball from boyband The Vamps said on Twitter: "33 is far too young, so much sadness, Rest in peace Tom Parker."
TV presenter Rylan Clark shared a touching tribute on Twitter: "I've just seen the news about Tom and that's absolutely gutting. He was such a good'un. So sad to hear. Sending my love to Kelsey and the kids. Awful news."
"Tom Parker, rest in peace my love goes out to all your family and all your friends… Your bravery, your fight and your spirit will never be forgotten," Martin Kemp said in a Twitter tribute.
Adam Pitts from pop band Lawson said on Twitter: "One of the bravest, most inspirational people I have ever had the joy of knowing. Your attitude ever since your diagnosis has inspired people all around the world and you have raised so much money to help battle this horrible disease."
"We all love you Tom Parker," singer Hrvy said on Twitter.
Tributes also came flooding in from The Wanted's fans from across the globe.
One devastated fan said on Twitter: "RIP Tom Parker. My heart majorly goes out to his beautiful wife and children. Never take a single day for granted and never wait to tell somebody you love and care about them. Heartbreaking."
Another fan wrote: "I saw tom parker literally two weeks ago on stage at The Wanted tour. My last ever memory of him will be seeing him able to spend time doing what he loved with his band mates and fans, where he was happy, and that will stay in my heart forever. I can't believe this."
"Tom Parker's last gift to everyone was to bring the dudes back together so they could see how loved and missed they were," another fan's tribute read on Twitter.
"He is the light that'll never fade, and will be absolutely missed."
Read more: From battling brain cancer, to being back on stage | Tom Parker – Manc of the Month November 2021
Another shocked fan wrote on Twitter: "Tom Parker and the boys raised me, half my life has been following and loving them. I don't have the words and never will to explain how much I'll miss him and love him always. A rockstar from the very beginning and forever and ever."
Tom was first diagnosed with glioblastoma multiforme (GBM) back in October 2020.
Announcing the devastating diagnosis in a social media statement at the time, he said: "There's no easy way to say this but I've sadly been diagnosed with a brain tumour and I'm already undergoing treatment.
"We decided, after a lot of thought, that rather than hiding away and trying to keep it a secret, we would do one interview where we could lay out all the details and let everyone know the facts in our own way.
"We are all absolutely devastated but we are gonna fight this all the way."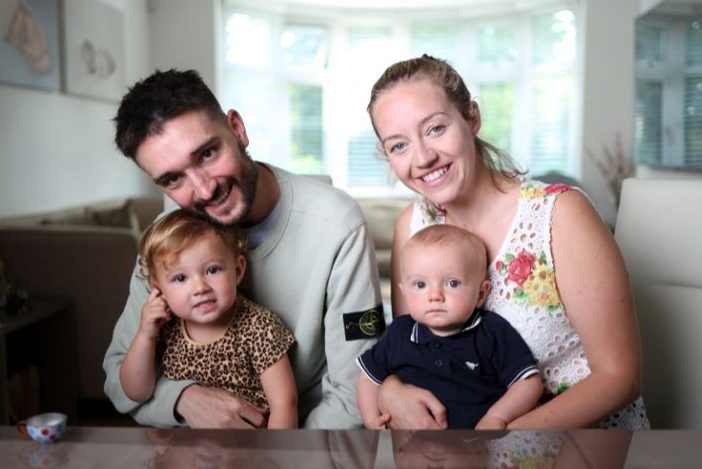 Following on from his diagnosis, Tom shared that he had been undergoing radiotherapy and chemotherapy, as well as receiving private treatment on top of NHS care, in best efforts to prolong his life.
In recent months, Tom had bravely shared his journey in a TV special for Stand Up To Cancer, and had also spoken out during an appearance on a new podcast saying that a "massive improvement" is needed in treatment for brain tumours, and that a lack of research funding is part of the issue.
Most recently, Tom underwent a treatment programme in Spain that forced him to miss the first few dates of The Wanted's recent tour, but he made it out on stage for one last time when The Wanted headlined Manchester's AO Arena just two weeks ago on 13 March 2022.
Featured Image – ITV