Shopping
Inside Greater Manchester's massive new charity shop 'department store'
You'll lose hours of your life shopping in here.
An enormous charity supermarket, where you can shop several different charity shops in one space (much like a department store) has opened its doors in Greater Manchester.
Fans of thrifting and pre-loved fashions will lose hours of their life browsing the huge selection of clothes, accessories and homeware on offer at Charity Super.Mkt's first northern location.
It's taken over a massive unit at Quayside MediaCity in Salford Quays, with charities trading inside including Age UK, All Aboard, Havens Hospices and St Vincent de Paul.
You'll find some pre-loved big brands, some of the latest trends, and up-cycled furniture aplenty.
On our trip, we found Prada trainers for £40, and a whole rack full of designer denim and vintage football shirts.
This is the first time that national and local charities have collaborated for a multi-charity shop like this, sharing floorspace, tills, and volunteer staff.
And it's already been a big hit. In just the first two hours of Charity Super.Mkt opening, just shy of £4,000 was raised for charity through 370 transactions.
Shoppers on the opening night snapped up everything from a Balenciaga handbag to Yves Saint Laurent shoes, a black Dolce & Gabbana skirt to Ray-Ban sunglasses, and a collection of over ten Vivienne Westwood scarves.
Charity Super.Mkt also has donation bins in the doorways, which have already seen hundreds of items donated.
The concept first launched just six months ago and has already ticked off six pop-ups around the UK, selling more than 100,000 second-hand items and saving 30,000 kg of fabric from going to landfill.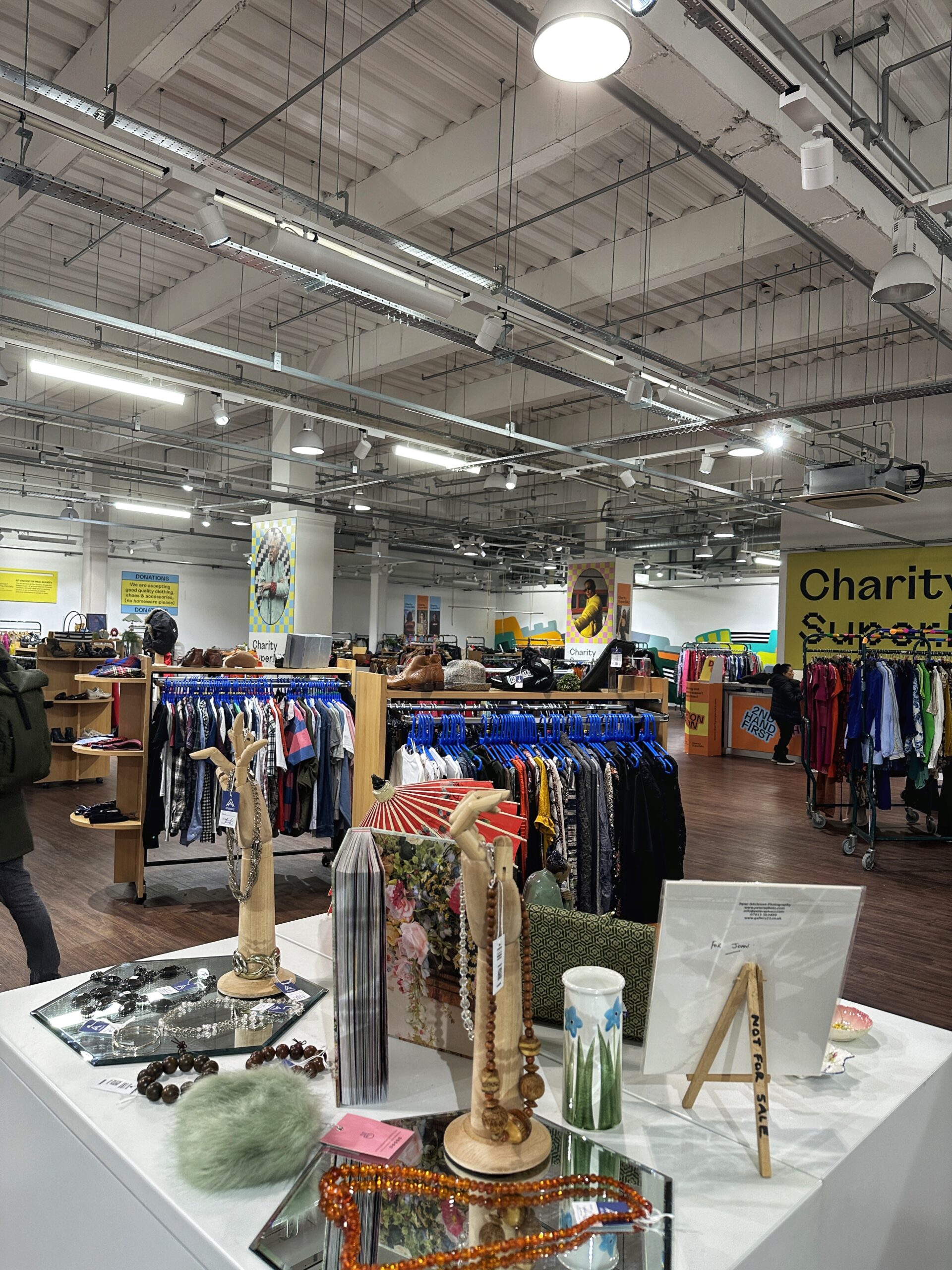 The money raised through its retail pop-ups has also helped to fund nearly 200 extra days of cancer nurses for Cancer Research UK, 15 days of emergency helpline cover for Shelter, 3,000 hours of nursing care for Marie Curie, and paid for people with learning disabilities to gain part time employment through Brandon Trust's social enterprises, to name but a few.
Charity Super.Mkt is co-founded by Maria Chenoweth, CEO of sustainable clothing charity TRAID and Wayne Hemingway MBE, of HemingwayDesign and co-founder of British fashion brand Red or Dead.
On the opening night, Wayne Hemingway MBE, said: "We were so happy to see the great turnout as it confirmed our beliefs that fashion is changing and growing as people become more conscious of their choices and the effect they have on the planet.
"It was great to see the shopping centre rocking and with all those local street food traders at Kargo MKT at Central Bay and with Seven Bro7hers upcoming venture 11 Central, it shows how purposeful and locally focused retail really can be the future of great shopping experiences.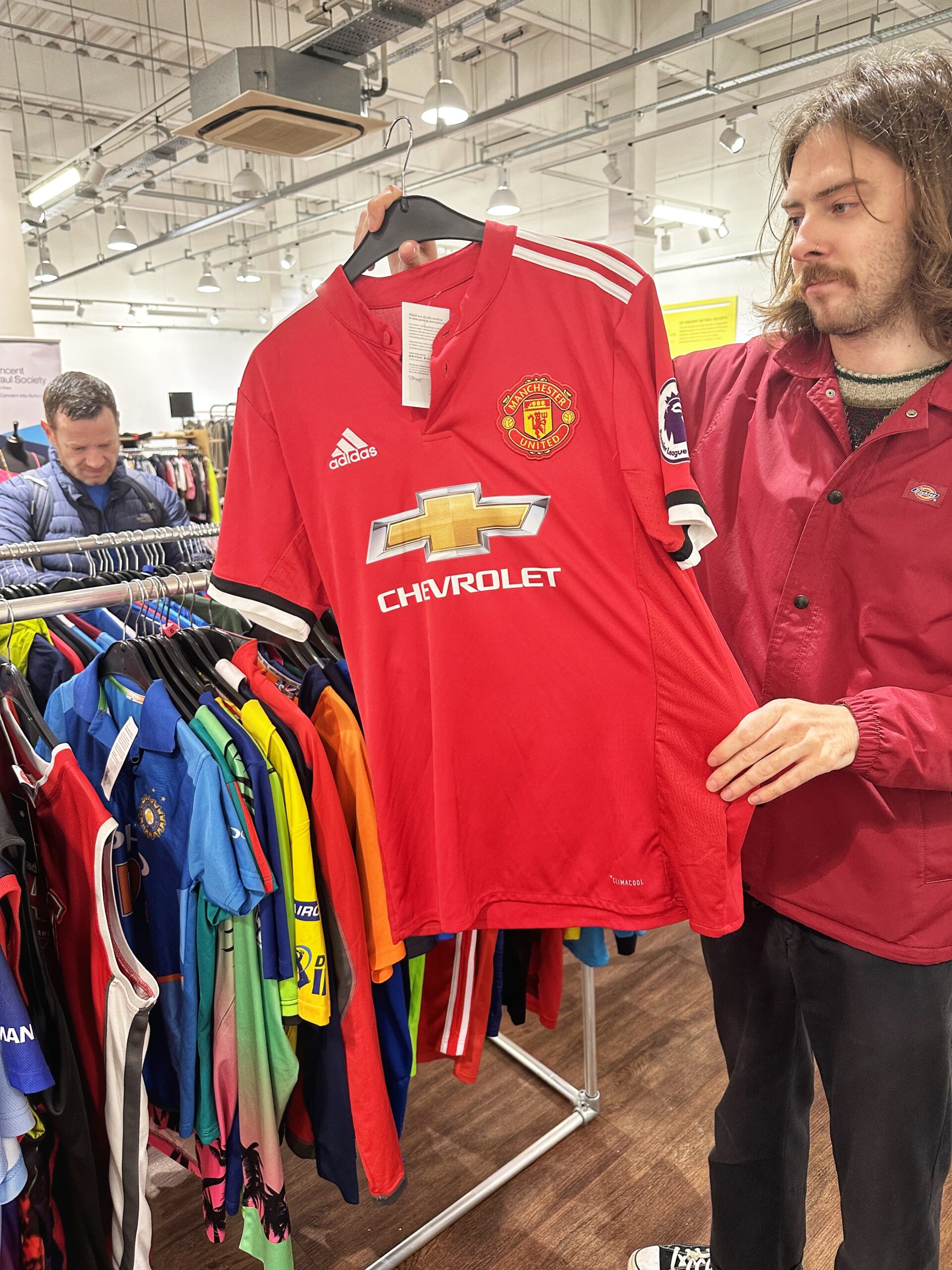 "Keep your eyes peeled as we're here until mid-December and there will be plenty more special events to get involved, make a donation and buy yourself something nice that will help a good cause."
Maria Chenoweth, commented: "I've dedicated my life and career to highlighting the importance of second-hand and charity fashion as the most impactful way to dress ourselves.
"Our mission with Charity Super.Mkt is to take charity retail mainstream by getting these great brands into the places and spaces that would otherwise not be accessible.
"We're extremely proud to be setting up the first pop-up in Greater Manchester, and let's hope it's not the last one in the region."
Charity Super.Mkt is now open in Quayside MediaCity until 13 December, from 10am to 6pm Monday to Friday, with later opening to 8pm on Thursdays, then 10am to 7pm on Saturdays and 11am to 5pm on Sundays.
Read more
Featured image: The Manc Group