What's On
The best things to do in Greater Manchester this week | 14 – 20 March 2022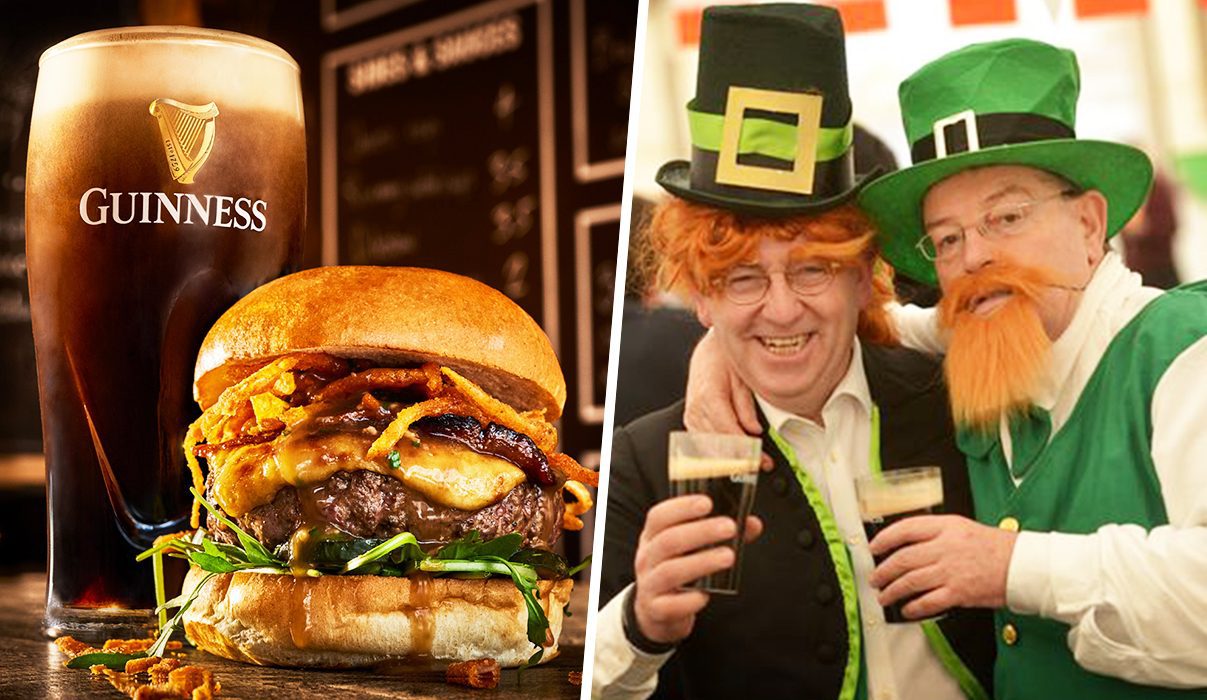 It's another mid-March week with plenty to be getting up to in our region.
We've cherry-picked a few of the best things happening and to put together another fresh edition of our 'what's on' guide for the city of Manchester and beyond.
As always, some of the events we're going to mention here are completely free, which is great for those looking to keep things on the cheaper side, while others will set you back a few pounds, and many will need to be booked in advance.
Here's our top picks.
___
Michelangelo's Sistine Chapel: The Exhibition
Trafford Palazzo
Monday 14 March – onwards
The Sistine Chapel is home to arguably the most awe-inspiring work of art on the planet – and now it's been recreated here in Greater Manchester.
Previously, people would have to travel to Vatican City to see the collection of intricate paintings that cover the ceiling of the Sistine Chapel, but now the frescoes have been recreated as huge prints covering walls and ceilings at a new immersive exhibition that's taken over Trafford Palazzo (formerly Barton Square), giving visitors a chance to see them on the same scale as Michelangelo.
Running through to Sunday 27 March, it gives a life-size perspective of this remarkable feat of artistry.
You can find out more and grab tickets here.
___
Heaton Hall Tours
Manchester
Monday 14 March – onwards
The latest phase of £5 million repair works to the historic Heaton Hall have now officially been completed, and tours have started back up.
Standing as one of a very few Grade I listed buildings nationally, and designed in 1772 by esteemed architect James Wyatt, Heaton Hall is undoubtedly one of the North West's most important heritage assets, yet despite this, has remained on Historic England's 'At Risk' list for many years.
To help preserve the building, Heaton Hall received key funding support from Historic England and Manchester City Council to ensure the building is protected in the future and to complete essential maintenance works.
These maintenance works and ongoing repairs were started over three years ago, and have now been completed to help protect the architectural gem for future generations.
You can find more information and book a tour of Heaton Hall here.
___
Science and Industry Museum
Monday 14 March – onwards
There's not long left to catch the world-first free exhibition that explores the revolution in science transforming cancer care that's currently on at the Science and Industry Museum in Manchester.
The Science Museum Group has partnered with expert partner Cancer Research UK for the curation of the new exhibition at what is a key moment in time when one in two of us will be diagnosed with cancer in our lifetime, but more of us than ever before are living longer and better with the disease.
Cancer Revolution: Science, innovation, and hope is the first "major object-rich exhibition" to reveal the past, present and future of how cancer is prevented, detected and treated.
Through never-before seen objects and stories, cutting edge treatment and research, reflection, new artist commissions and installations, film, photography, interactive exhibits and a breadth of personal stories, the museum says the exhibition presents the stories of people affected by cancer and those who study and treat it.
You can find more information about the exhibition here.
___
The Chocolate Factory
Trafford Centre
Monday 14 March – onwards
An immersive chocolate factory experience has opened at the Trafford Centre this month, and it's ready to make all your "sweetest dreams come true".
After enjoying success in Madrid, Barcelona, and London, The Chocolate Factory has now made its way over to us in Manchester, and it's described as being a "theatrical candy-themed experience" where you'll get to explore a variety of colourful rooms, take some magical selfies, and most-importantly, satisfy your sugar cravings and eat some delicious sweets.
Set on the ground floor of the iconic shopping centre, The Chocolate Factory lets you take a trip through different worlds, with every room "filled with new discoveries".
You can find out more and book tickets here.
___
Manchester Film Festival 2022
Great Northern
Monday 14 – Sunday 20 March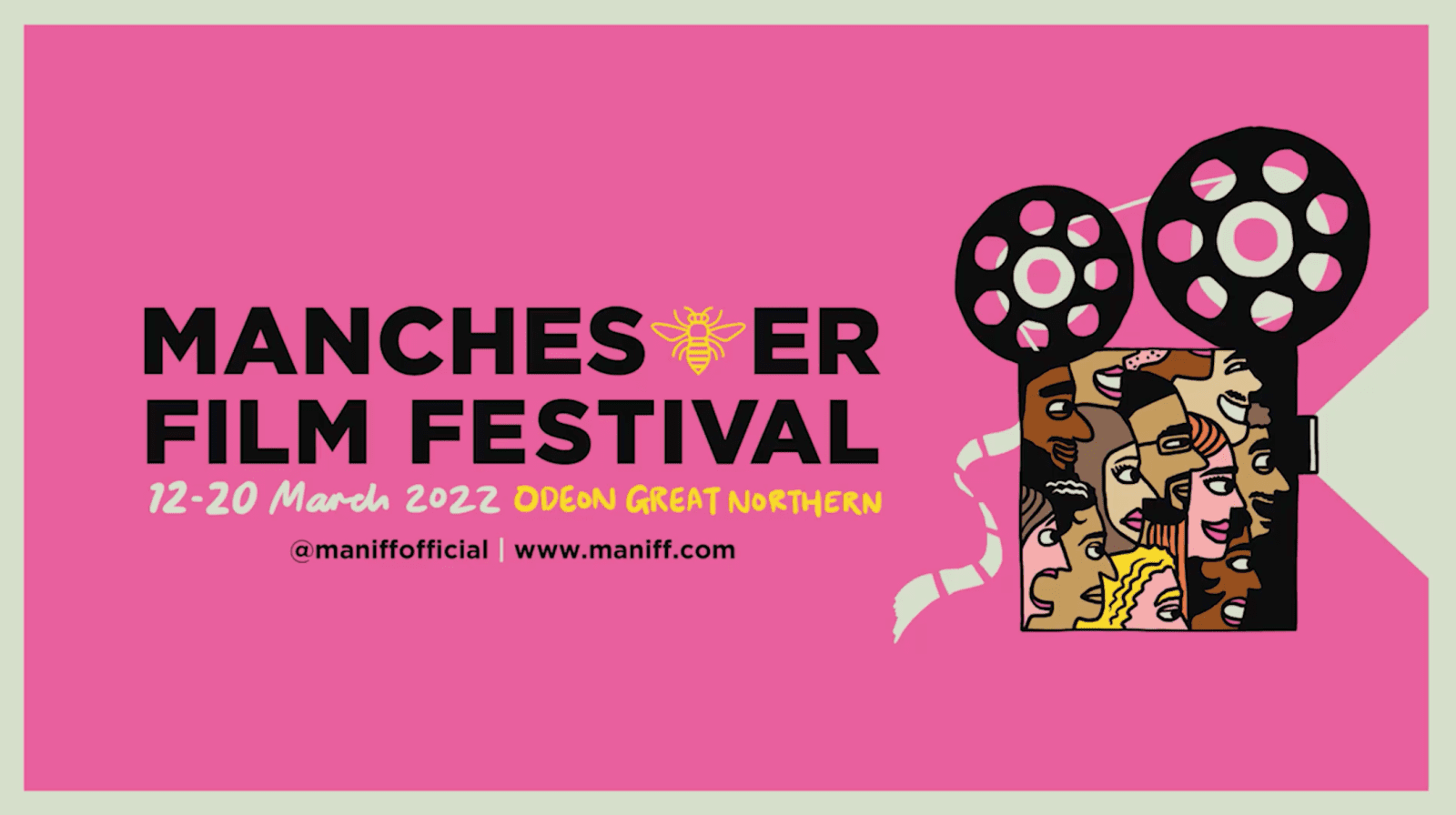 Manchester Film Festival 2022 is currently taking place at the Odeon inside Great Northern Warehouse, with a lineup of films from around the world.
Over 130 films will screen all playing in Manchester for the very first time.
With 80 of the selected films are from the UK, there'll be 27 world premieres and 74 UK premieres across the festival, and many of the filmmakers will be in attendance to take part in Q&A sessions after the screenings.
The festival will also host the Manchester premieres of award winners from Cannes and BFI London.
You can find more information about Manchester Film Festival 2022 here.
___
Camelot Rises
Chorley
Thursday 17 – Sunday 20 March
The Cabin in the Woods, Insidious: Chapter 3, and The Ring are just some of the chilling films showing at the North West's newest immersive drive-in cinema this week.
Northern kids of the 80s, 90s, and 00s will get the chance to revisit their youth and return to the legendary medieval-themed Camelot Theme Park in Chorley, which sadly closed for good back in 2012 and has been largely abandoned and derelict ever since.
This is an experience like no other though.
Hosted by Park N Party – the team also behind sell-out seasonal drive-in events SecretCity, ScareCity, and ChristmasCity – visitors in up to 300 cars get to park up and watch a series of horror films across 12 weeks at 'Camelot Rises', but only after they have survived a terrifying one-mile journey through what has been described as a "zombie-infested wasteland".
You can find out more about Camelot Rises and grab tickets here.
___
St Patrick's Day
Manchester City Centre
Thursday 17 March
After a few years spent locked up in our houses, we're all in need of a chance to properly let our hair down – and what better excuse than the feast of St Patrick?
This year, St Patrick's Day falls on Thursday, 17 March, and Manchester's operators are already gearing up for the celebrations. From Guinness gravy-soaked burgers and guided tours of Manchester's Little Ireland, to boozy Guinness-fuelled bottomless brunches, parades and Irish festivals, we've put together a list of some of the best events happening in the city for you here.
Whether you want to drink your weight in Guinness, or absorb a bit of culture, there's something here for you.
You can find out more about everything happening this St Patrick's Day here.
___
Manchester Irish Weekender
Piccadilly Gardens
Thursday 17 – Sunday 20 March
Piccadilly Gardens will be paying homage to the Emerald Isle this St Patrick's Day, with a weekend full of live music and dance, free-flowing Irish stouts, street food, and more.
Irish dancers, pipe bands and Irish folk musicians will take to the stage in the middle of the gardens throughout the long weekend, whilst huge bars will have all manner of Irish tipples – from dry Irish stouts and Irish coffees to hot toddies and fine whiskeys.
Free entertainment will be taking place in the gardens from 12-7pm every day throughout the long weekend, promising to get even the most reluctant toe-tappers up and dancing.
You can find more information here.
___
Lakeside Dining Domes
Heaton Park
Friday 18 – Sunday 20 March
Heaton Park has revealed a new trio of scenic lakeside dining domes, and it's perfect for those looking for a unique afternoon tea experience in Manchester.
Situated in Manchester's largest park with stunning views of the lake and gardens, not to mention the Grade-I listed Heaton Hall close at hand, the domes are private and heated to ensure maximum comfort, and they offer an extra special afternoon tea experience surrounded by nature.
There's a seasonal menu that features a number of different afternoon tea options, including vegan options too, all for £23.95 per person.
You can find out more, and grab tickets here.
___
Soundcheck at Hotel Football
Old Trafford
Friday 18 March
Hotel Football is inviting gig-goers to head to its incredible 32ft bar in Old Trafford Supporters Club (OTSC) for a pre-gig party on the 18 March before Jake Bugg takes to the stage at 02 Victoria Warehouse, just a stone's throw away from the famous hotel.
Located on the bottom floor of Hotel Football and holding up to 550 people, OTSC is the ideal place to start the evening, with the pre-gig warm up hosted by The Manc's very-own Joe McGrath – with live entertainment from the Inspiral Carpets' keyboard player, vocalist and songwriter, Clint Boon.
Tickets for Hotel Football's Soundcheck will be £5, including one beer, and you can grab your tickets here.
___
Club Concorde: Party Under a Plane
Manchester Airport
Saturday 19 March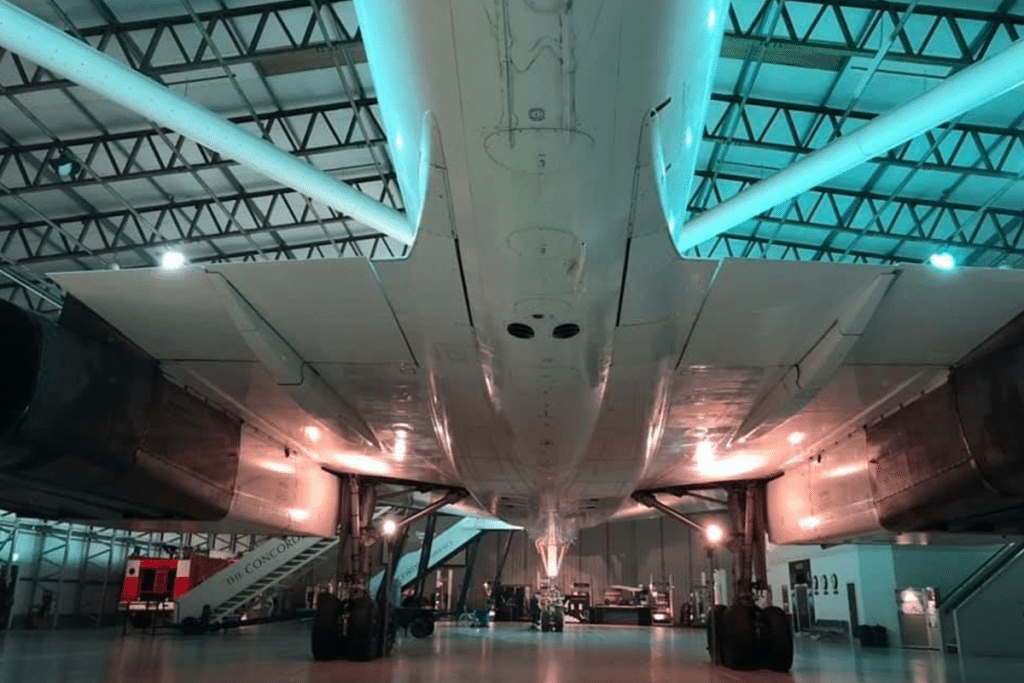 A party under a plane is coming to Manchester this weekend, as the city's airport opens up one of its hangars for a disco and house music rave.
In what promises to be an electric evening with sets from some top-notch DJs, Concorde is giving party-goers the chance to get up close and personal with one of the world's most famous planes – which is one of only three remaining of its kind in the UK – which will be lit up from below with mesmerising blue and pink lights.
Revellers can expect everything from sparkly acid to Brazilian samba, itchy funk, and the grooviest house anthems at the events.
You can find out more and grab tickets here.
___
Coronation Street: The Tour
MediaCityUK
Saturday 19 & Sunday 20 March
Coronation Street: The Tour has returned after a two-year hiatus this month to give you the chance to see the hidden world of the nation's most-famous cobbles that lies behind the camera at the external sets at MediaCityUK in Salford.
Following in the footsteps of all your favourite characters, during each 90-minute tour, fans of the show will get to walk around all the famous sets of the Rovers Return, Roys Rolls, Underworld, and The Kabin, and so much more, and tour guides will share all the secrets of the show while they take you around locations of iconic moments from the soap.
There'll also be plenty of chances to get that all-important Corrie selfie too.
You can find out more and book tickets here.
___
Totally Roarsome
Arley Hall
Saturday 19 & Sunday 20 March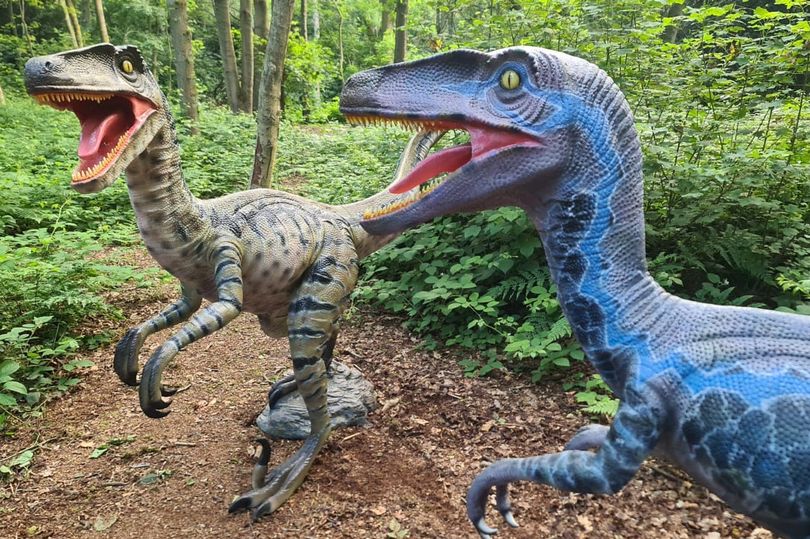 One of the North West's most-popular outdoor events has reopened near Manchester, and it's an ideal day out for families this month.
For the past two years, Totally Roarsome has taken the region by storm and has seen visitors flock from far and wide after it opened in untouched woodland following the initial lifting of lockdown restrictions in mid-2020, before returning after popular demand for the Easter half term in 2021.
And now, it's found a new home for 2022's event at Arley Hall in Cheshire.
More than 200 individual dinosaur models make up the woodland trail this year, with tickets priced at £8.95 and already selling fast.
You can find out more and book tickets here.
___
Some Days w/ Emerald, Alexisitry & F.O.T.U
Joshua Brooks
Sunday 20 March
Manchester city centre bar, restaurant, nightlife destination, and live music venue Joshua Brooks is welcoming Rinse FM radio presenter, DJ, and model Emerald, alongside Alexisitry & F.O.T.U, for another free edition of the popular 'Some Days' event this Sunday.
There's free entry until 5:30pm with a ticket, and then its £5 without a ticket or after 5:30pm.
You can grab tickets here.
___
Featured Image – Honest Burger & Manchester City Council