What's On
The best things to do in Greater Manchester this week | 27 September – 3 October 2021
There's plenty happening in Manchester and beyond this week.
October is finally here.
It may be starting to feel a lot more like autumn and the temperatures are dropping by the day, but there's still plenty happening in our region, so we've put together a fresh edition of our 'what's on' guide for the city of Manchester and beyond this week, and we've cherry-picked a few of the best bits you could be getting up to.
Some of the events we're going to mention here are completely free, others will set you back a few pounds, and many will need to be booked in advance.
Plenty are still taking COVID-safety measures to give you peace of mind though.
Here are our top picks.
___
Beat the Frog
Frog and Bucket Comedy Club
Monday 27 September
Beat the Frog is the legendary amateur comedy night that takes place every Monday at Manchester's iconic Frog and Bucket Comedy Club, and has helped to launch the careers of some of comedy's biggest names – including Peter Kay, John Bishop, Johnny Vegas, Smug Roberts, and more.
At the start of the competition, three cards are handed out to lucky members of the audience, and up to 10 acts will then take to the stage and each try to do five minutes of material. If within those five minutes all three cards go up, then the act has lost and must leave the stage – but if the three cards stay down, that act has successfully 'Beat The Frog'.
They are then invited back to the stage for a clap off at the end of the night – which will determine the overall winner.
It's been named the "most unpredictable comedy night in the north".
You can find more information and grab your tickets via the Frog and Bucket website here.
___
Oktoberfest at Albert Schloss
Peter Street
Monday 27 September – Monday 4 October
It's the most popular time of year in Baveria, and Oktoberfest is back with flowing beer in Manchester this year.
Over the past few years, Albert's Schloss has reigned as Manchester's bier palace by providing an unrivalled selection of Bavarian biers to the people of the city, and now, to coincide with the original festivities in south east Germany, from 20 September – 4 October, Albert's Schloss will be hosting Oktoberfest, with five speciality biers on tap – a rare find outside of the festival's origin.
As well as a unique selection of beers, there's also keg tapping, bier tasting, festival games, wiener eating competitions, and more to be getting up to.
You can find out more here.
___
Sixes
Corn Exchange
Monday 27 September – onwards
The "world's first immersive cricket experience with hospitality" has now arrived at the Corn Exchange with the opening of Sixes Manchester.
A social cricket sports bar kitted out with three state-of-the-art cricket nets available to hire for 30, 60 or 90 minutes, as well as a champagne bar, a 70-seater dining space and an open kitchen, Sixes offers the chance to swing for the boundaries whilst enjoying a wide selection of high-quality food and drink.
The opening of this new Manchester venue coincides with an exclusive game at Sixes called 'The Hundred' – which is named after the 100-ball cricket tournament taking place for the first time this summer.
You can find more information about Sixes Manchester here.
___
The Alice – An Immersive Cocktail Experience
Manchester City Centre
Monday 27 September – 22 October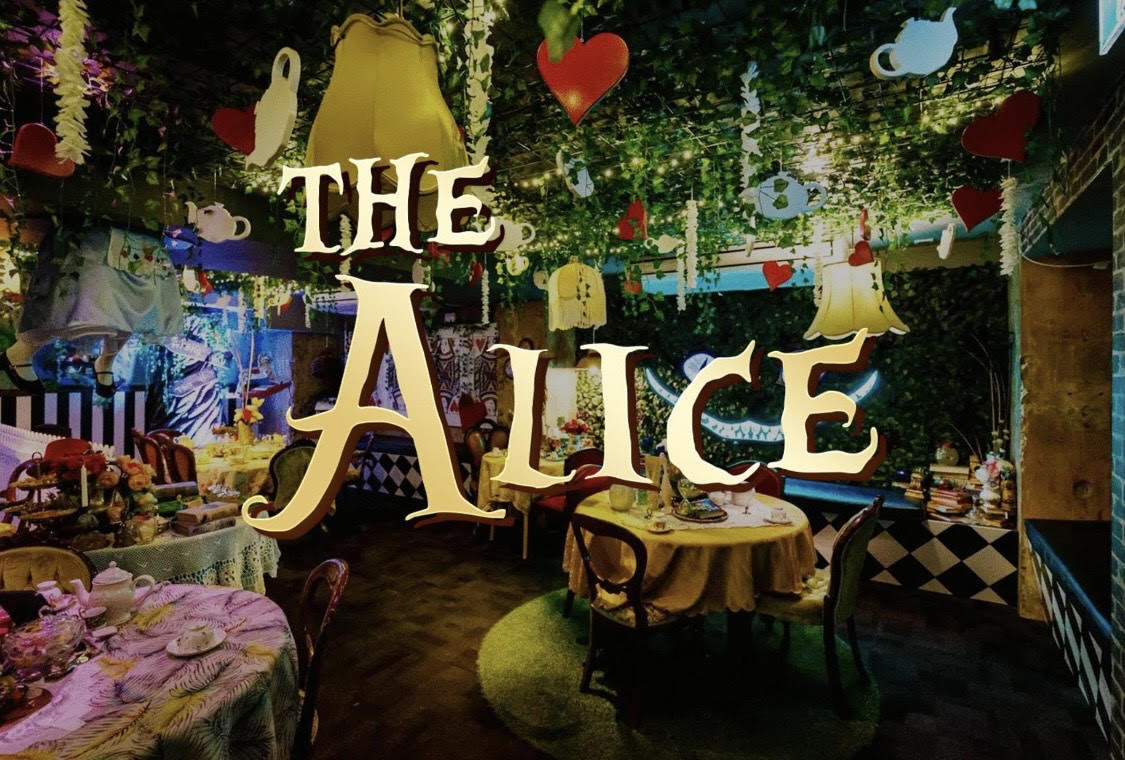 Did you know that Manchester is currently hosting a series of Alice in Wonderland-themed immersive cocktail experiences?
Taking place right until the end of October, each 90-minute "tea party to end all tea parties" – hosted by the interactive team behind the already-successful and popular events, The Wizard's Den, Beyond Cinema and The Art of Murder – invites you on an "adventure" to a secret location in the city centre.
Tea partygoers are taken on a "topsy-turvy journey" into the magical realm of Wonderland.
You can find more information, and grab tickets here.
___
Candyland
Manchester
Wednesday 29 September – 7 November
Ready to make all your childhood dreams come true?
For all of those with a sweet tooth looking for their next sugar fix, it's time to take a trip to Candyland – a unique and independent pop up experience in the heart of Manchester that combines riddles, candy and cocktails.
Not only will the Candyland bar be stocked with the most delicious candy-themed cocktails – both alcoholic and non-alcoholic, which are included in the ticket price – guests will also get to indulge in 90 minutes of immersive candy-themed fun, and there's a whole host of games, puzzles and prizes to be won along the way too.
Grab tickets here.
___
Use Hearing Protection
Science and Industry Museum
Wednesday 29 September – onwards
A special exhibition documenting the formation and early years of the iconic Factory Records has officially opened at Manchester's Science and Industry Museum.
Use Hearing Protection: The early years of Factory Records shines a light on the formative period for the Manchester label, disclosing lesser-told stories from family members, alternative voices and international collaborators.
The exhibition also examines the period 1978 to 1982, revealing how the label grew and thrived to give the city an authentic voice and distinctive identity, and visitors will be guided through the pre-Haçienda years to uncover the history of the label and how it earned its status as a catalyst for innovation through rarely or never-before-seen objects.
The first 50 artefacts from the official Factory Records catalogue are on display, including creations from Joy Division, New Order, The Durutti Column, and so much more.
You can find more information here.
___
The Big Pour MCR
Crown & Kettle
Thursday 30 September – Sunday 3 October 2021
A four-day celebration of some of the finest beers and breweries in Manchester is happening at The Crown & Kettle this week.
The ever-popular pub, known as the 'pride of Ancoats' after its 2020 restoration saw it become a much-loved community hub once again, is gearing up to host The Big Pour MCR from Thursday 30 September – Sunday 3 October, which will shine a light on some of the finest craft beer and ale produced in the city.
Beer lovers can expect a specially-selected range of over 42 different beers from 14 of Manchester's best independent breweries.
You can find more information, and grab tickets here.
___
The Warehouse Project 2021
Depot Mayfield
Friday 1 October 2021 – 1 January 2022
The Warehouse Project 2021 season has officially begun at Depot Mayfield.
After the party kicked off with mega stars Megan Thee Stallion, and Nile Rodgers & Chic last week, a star-studded selection of shows that run right up until New Year's Day are all set to rock the city – with electronic pioneers Four Tet, DJ EZ, and Jamie XX due to make appearances.
Mayfield Depot will also welcome back favourites such as Jon Hopkins, Disclosure, Rudimental, Adam Beyer, Chase & Status and Bicep during the autumn.
Other acts include Hacienda, Classical, FISHER, Gorgon City, Basement Jaxx, Marco Carola, Loco Dice, Eats Everything, and Annie Mac.
You can find more information about WHP21 here.
___
ScareCity 2.0
Soccer Dome
Friday 1 – 31 October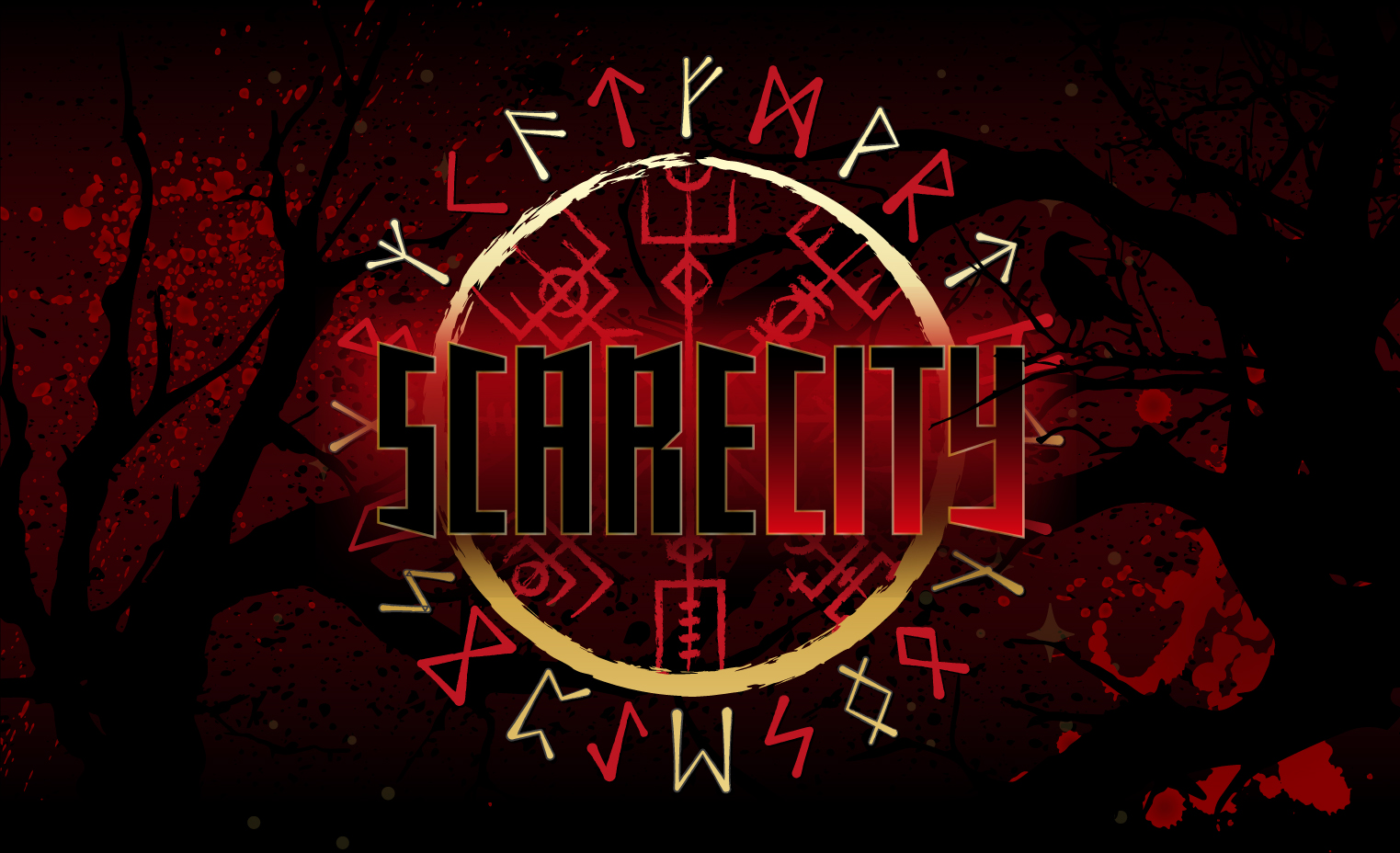 It was the sell-out success of 2020 – and now the immersive drive-in cinema experience ScareCity has returned to Manchester for the month.
With the spooky season just around the corner and Halloween only a matter of weeks away, the much-loved drive-in cinema phenomenon that took 2020 by storm in the midst of COVID-19 restrictions and lockdowns is back in Greater Manchester, and tickets are now on sale.
ScareCity 2.0 will take over a brand-new location at the Soccer Dome in Stretford from 1 – 31 October to bring entertainment safely to guests in their own cars from the biggest screen in the UK, and it's set to be packed with surprises and delights as visitors are guided through the haunting drive-in tunnel before parking up to watch a film.
Live actors lurking in the shadows and unexpected surprises throughout will make for a truly hair-raising experience.
You can find more information, and book tickets here.
___
A Night On The Cobbles
MediaCityUK
Saturday 2 October
Coronation Street is offering fans a rare chance to stay for the night on its historic cobbles.
For one night only, Corrie will become a home away from home for two fans of the show, allowing you to become a part of the street and adopt the Rovers Return as your next-door neighbour for the evening. During the stay, guests will be taken on a private tour of the set followed by a hotpot dinner from the annexe whilst watching classic Corrie episodes, and if they're lucky, a pint in the Rovers and breakfast from Roy's Rolls may be on offer.
'The Rovers' Annexe' sleeps a maximum of two guests and is available to book for 2 October 2021 for one night only for just £60 – with the fee donated to charity.
You can find more information here.
___
Brick or Treat
LEGOLAND Discovery Centre Manchester
Saturday 2 – 31 October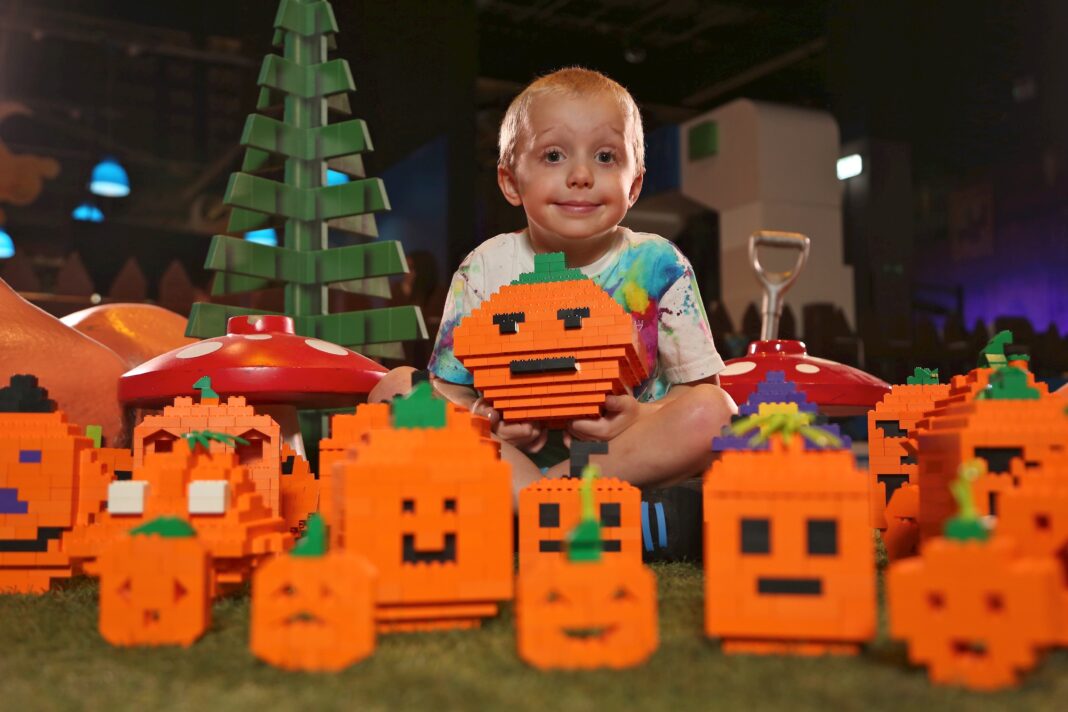 There's a unique Halloween-themed lego event coming to LEGOLAND Discovery Centre Manchester this month.
Now that October is here, and the spooky spectacular that is Halloween just a couple of weeks away, LEGOLAND Discovery Centre Manchester is getting into the spirit by giving lego lovers and "little monsters" the chance to get involved with a whole host of themed activities throughout the month.
Brick or Treat has everything to "get you into the Halloween spirit".
Some of the activities on offer include pumpkin building for the LEGO pumpkin patch, 'scarevenger' hunts, the chance to meet and greet character mascots scarecrow and Lord Vampyre and join them for a Halloween dance party, and more.
You can find more information here, and grab tickets here.
___
Sunday Service
PKB Angel Gardens
Sunday 3 October
Pot Kettle Black is launching a bottomless 'Sunday Service' this weekend at its newest city centre location in Angel Gardens.
The popular cafe and eatery – which is known for its Antipodean coffee culture served with a northern accent – first opened doors in Manchester city centre back in 2014 from its Barton Arcade home, but has recently opened up in a new location at one of the city's most exciting and sought-after communities this past July.
And it's at PKB's new Angel Gardens branch that it'll be bringing the first instalment of its bottomless 'Sunday Service' on Sunday 3 October at 11:30am.
It'll be hosted by Lady Bushra, along with some special guests.
More information here.
___
Featured Image – Albert's Schloss | Jason Lock