Eats
Aunt Bessie's and Northern Monk team up to launch new roast dinner brown ale
A dream? Or a nightmare? You decide.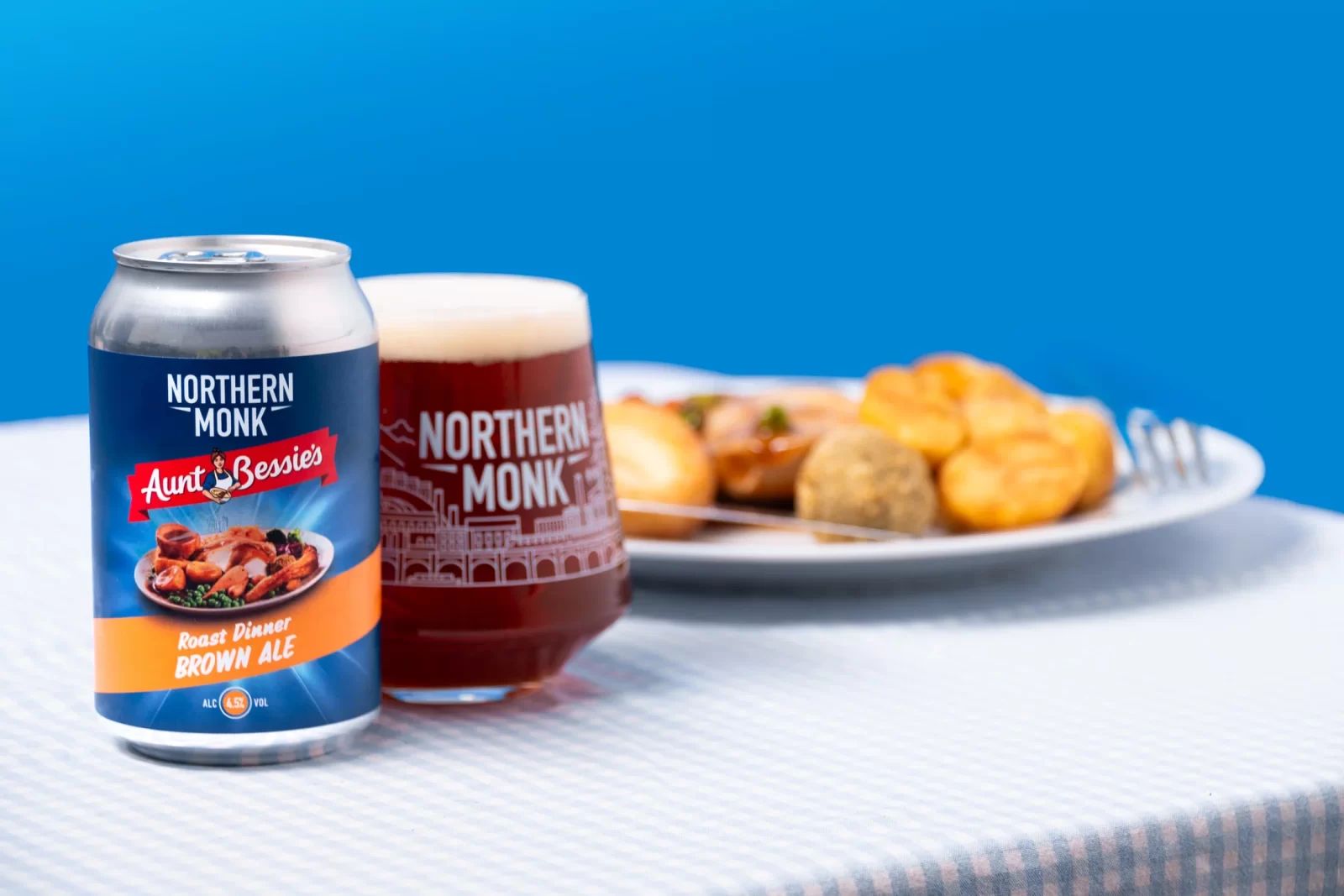 In what is a collaboration nobody saw coming (or even really asked for), but could be the stuff of dreams for some, Auntie Bessie's and Northern Monk have joined forces.
The UK's leading frozen food producer and the Leeds-based brewery are already hugely successful and well-loved companies in their own rights, with thousands of fans both here in Greater Manchester and nationwide – but now, the two have decided to come together to launch a collaborative range of ales inspired by British comfort foods.
And the flavours are, shall we say… interesting?
Grabbing headlines left, right, and centre over the last few days, the four ales in the new range include tipples combining the flavours iconic British sweet treats such as Apple Crumble and Sticky Toffee Pudding, and come after the success of the Jam Roly Poly Pale Ale exclusively launched in Morrisons last year.
But it's not all about dessert, as the one brew that's sure to catch the eye of us Mancs the most focuses on the main course itself – the Roast Dinner Brown Ale.
Yes, you heard that right. If you wouldn't consider yourself to have much of a sweet tooth, then how does a beer resembling the heartiest and most comforting meal you have all week sound? Like we said, it won't be for everyone, but for others, it could be a match made in heaven.
According to Northern Monk, the Roast Dinner Brown Ale is a "rich, hearty and satisfying beer" that has, believe it or not, actually been brewed with Yorkshire Puddings and roast potatoes.
Northern Monk's founder, Russel Bisset, said working with Aunt Bessie's has been an "honour".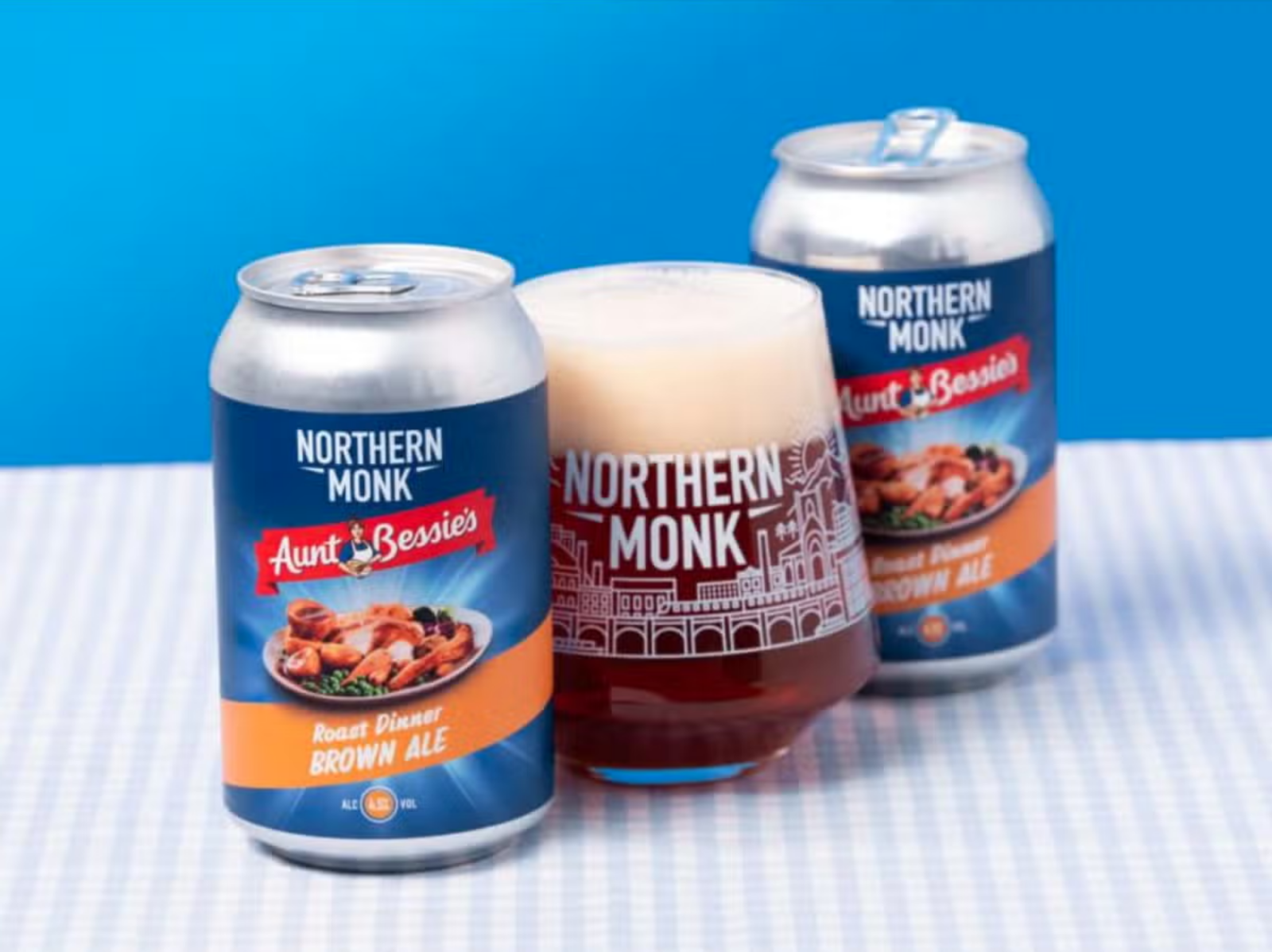 "Aunt Bessie's is a truly iconic Northern brand," Mr Bisset said.
"There's nothing quite like a Sunday Roast with all the trimmings, and on a weekend where we'd usually be getting together with our families for a traditional Sunday Dinner, we've teamed up to bring you something a little different."
Read more:
Each of the Aunt Bessie's x Northern Monk brews are now available to buy online here, and are also exclusively on supermarket shelves in Morrisons branches nationwide.
Keep your eyes peeled.
Featured Image – Northern Monk