Eats
Cult Manchester grilled cheese joint Northern Soul is looking for 'cheese tasters' to trial its Christmas menu
Literally the DREAM job.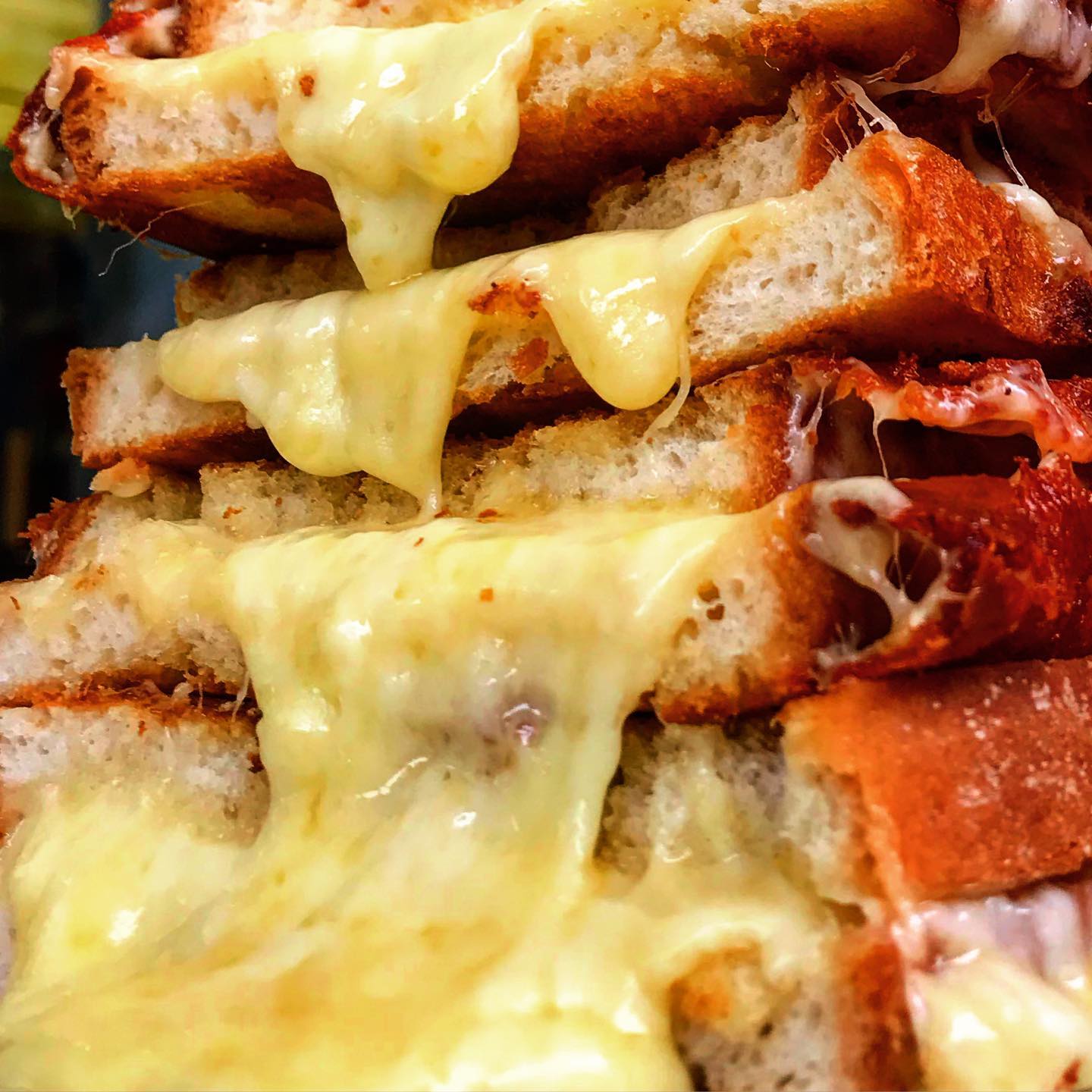 Manchester's grilled cheese legends Northern Soul are on the look out for 'cheese tasters' to trial their new Christmas menu for this year.
With the most wonderful time of the year now firmly in our sights, the Northern Quarter cult-favourite eatery is getting ready to launch its highly-anticipated festive food offering for 2023 in a couple of days time, and is in need of some enthusiastic cheese fans to lend a hand in testing out all the new diary-filled Christmas creations.
Taking to Instagram this week to call on keen 'cheese tasters' to come forward, Northern Soul wrote: "Christmas menu testers wanted.
"We are hosting a private Christmas launch party and giving a chance for a lucky few of you a chance to come and try our CRIMBO MENU and give us some feedback."
Unfamiliar with Northern Soul?
The street food joint is an absolute favourite of Manchester's foodie community, and is known and loved for serving up some of the heartiest – and cheesiest, of course – comfort food dishes the city has to offer.
First established all the way back in 2015, and now based on Tib Street in the Northern Quarter and down at the Etihad Stadium on match days, as well as popping up at food festivals and markets across the UK throughout the year, Northern Soul has been serving Mancs cheesy grilled sandwiches for coming up to a decade now.
Claiming to be the first restaurant of its kind to open in the UK, the grilled cheese OG's have gone from strength to strength over the years, and have developed a well-deserved cult following along the way.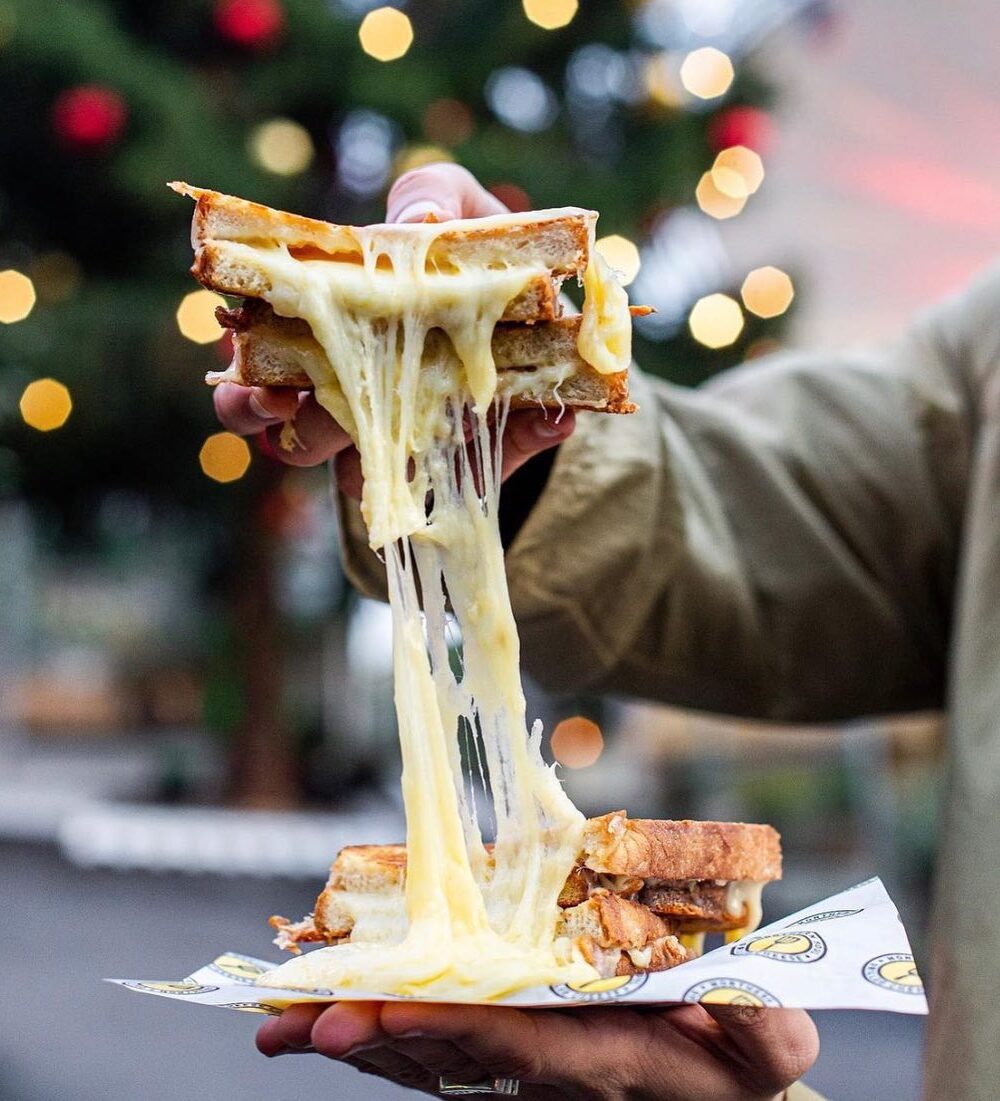 While grilled cheeses in all their finest forms are, of course, the restaurant's speciality, Northern Soul also serves up other cheesy delights like mac and cheese, loaded fries, burgers, and jumbo wings, and is also known for adding all sorts of limited-edition seasonal specialities to its menu throughout the year.
And anyone who knows Northern Soul knows just how legendary its Christmas menus are each year – which is why getting the chance to become a 'cheese taster' this festive season is bound to be the stuff of dreams for fromage fanatics.
Despite the fact most of the 2023 Christmas menu – which is being launched tomorrow (9 November) – is currently under wraps, Northern Soul has already confirmed that its beloved 'Crimbo Dinner' grilled cheese has made the cut this year.
This means the 'cheese tasters' will get to try out the creation that's made up of juicy turkey crown, cranberry sauce, succulent stuffing, and a giant homemade pig in blanket, topped off with a little Yorkshire pudding and dripping in gravy.
The restaurant's famous raclette is also returning for 2023, and it's bigger and better than ever before.
The Alpine-inspired winter delicacy sees melted cheese draped over your own personal mini smörgåsbord of pickles, spicy piccalilli potatoes, and stout mushrooms made from a secret family recipe.
Fancy trying your chances at becoming one of Northern Soul's 'cheese tasters' then? All you'll need to do is head on over to the Instagram post and comment underneath letting Northern Soul know why you'd be the perfect person for the job.
Read more:
You can apply for the coveted cheesy role here.
Featured Image – Northern Soul Grilled Cheese (via Facebook)