Eats
The 'legendary' Manchester Christmas Markets drink that's a real 1990s throwback
Once a pub staple, these days the Hot Blob is a rarity - but well worth seeking out.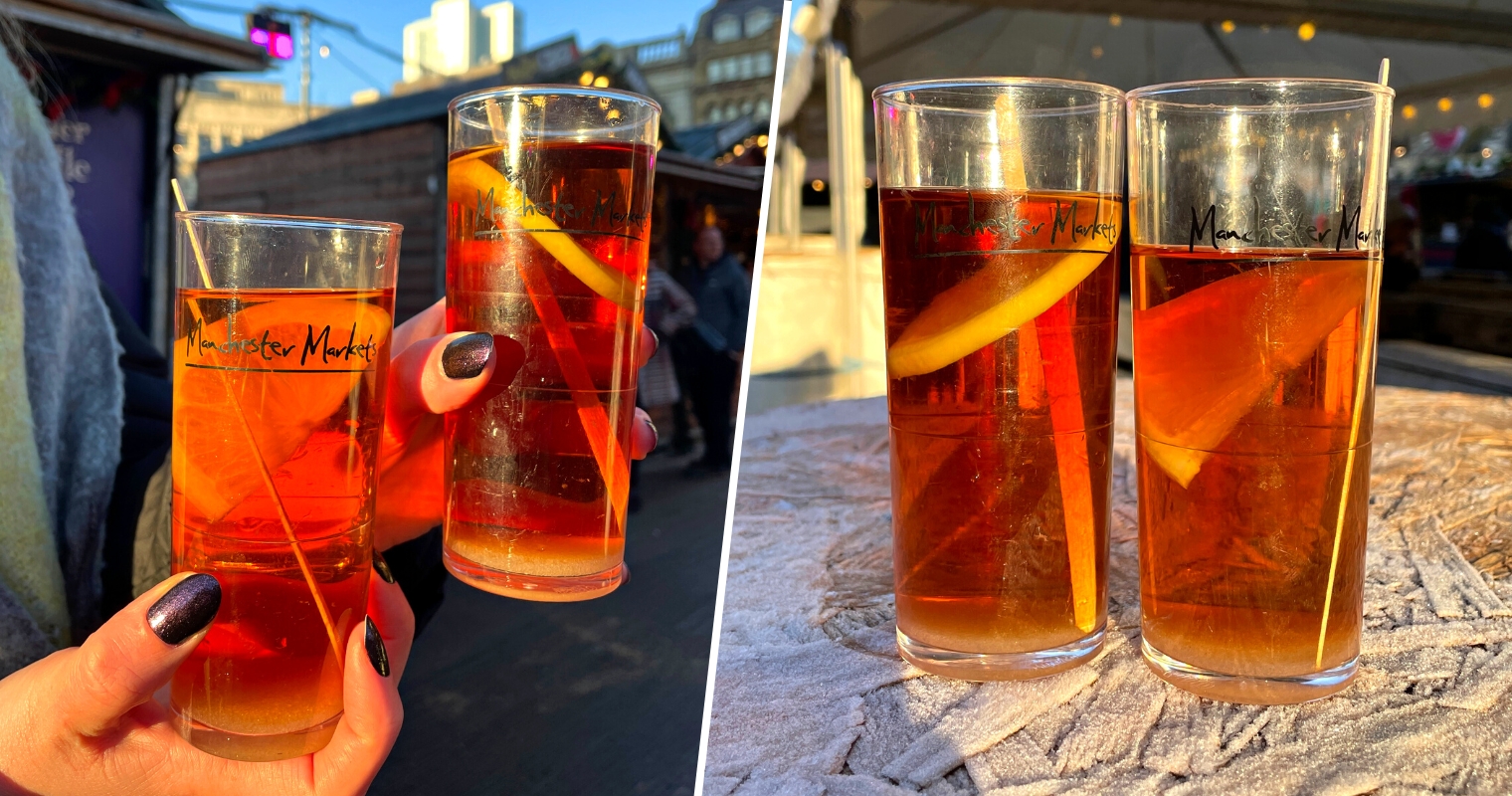 It's funny how we all turn a blind eye to the temperature outside when it comes to the Christmas Markets.
At a time of year where should probably all be hibernating inside, droves of us instead head out to brave the elements all in the name of the festivities.
Of course, the Manchester Christmas Markets sell all sorts of wares to take the edge off, and we're not just talking about the stalls selling woollen mittens everywhere.
Our favourite winter warmers tend to take the form of a tray of piping hot garlic potatoes, or a mug of hot chocolate, or another boozy beverage that's massively underrated.
The drink in question is a Hot Blob, which is listed on the menu at the Piccadilly Gardens markets as 'legendary'.
A bold claim, but a lot of long-time Manc residents will understand why.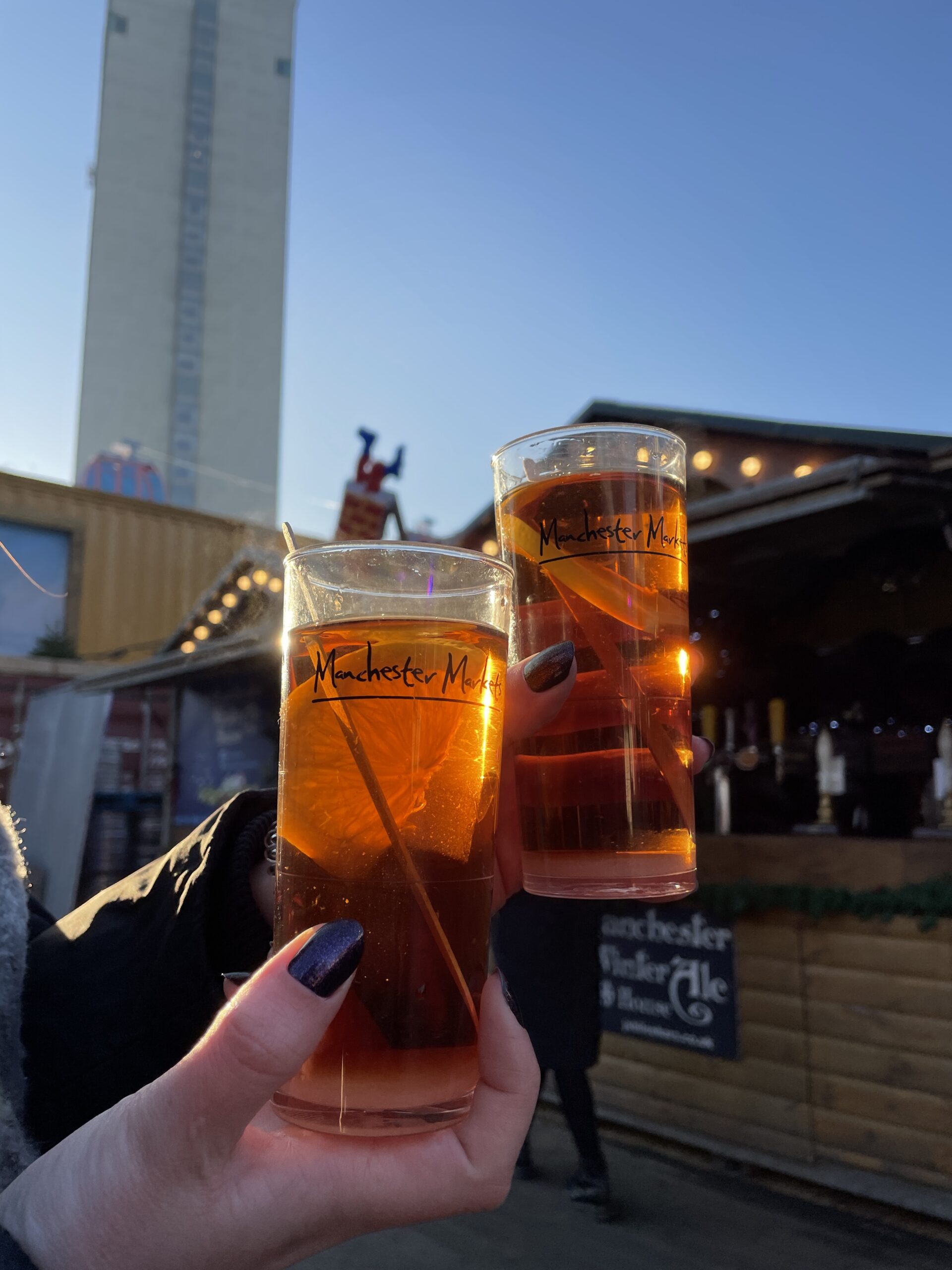 The Hot Blob is a jaw-clenchingly sweet concoction served piping hot at the Manchester Christmas Market, similar to a hot toddy.
It's made with Australian fortified white wine, lemon, sugar, and boiling water.
The drink was first invented by Yates, that well-known pub chain, which started life as Yates's Wine Lodge up the road in Oldham.
According to Pubs of Manchester, the Hot Blob has a tendency to 'speed up drunkenness to a young drinker'.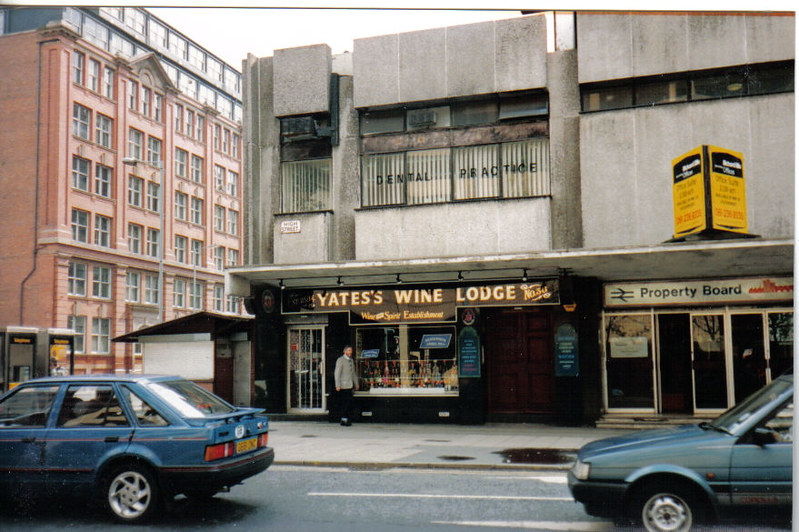 These days, it's pretty rare to come across one on a menu, but back in 1990s it was a staple in a few pubs around town.
There even used to be a 'Blob Shop' on High Street, run by local legend Ged Ford (now in charge of the equally legendary Millstone pub), which found itself in a state of utter carnage when the IRA bomb went off.
The long-lost institution specialised in 'cheap wine, cheap beer, and plenty of blobs'.
Ged sold 6,000 a week.
Read more
And while the drink may have fallen out of favour since then, there are still healthy numbers being sold at this time of year, even if they are a damn sight more expensive than they were in the 1990s (£6 a pop, plus a glass deposit).
Anyway. If you're sick to the back teeth of the endless gluhwein being peddled across the markets, make a beeline for Manchester Winter Ale House at Piccadilly Gardens, where you can find Hot Blobs as well as boozy Vimto and cask ales.
The Manchester Christmas Markets officially end on 22 December.
Featured image: The Manc Group