Eats
The Manc Asked: What's your favourite pub in Greater Manchester?
Greater Manchester has many top boozers, but which did our audience rank as the best?
Manchester is a city with a rich history.
We know about the industrial revolution, we know about the legendary music scene and we know about the countless records set and broken by our football teams, but if you're after an alternative lesson in Mancunian history lesson though, then stepping inside one of the county's many characterful and beloved boozers is sure to tell you everything you need to know.
The stories inside those four walls are some you'll never forget.
According to latest statistics from the British Beer & Pub Association (BBPA), Greater Manchester is home to in excess of 1,992 drinking establishments – Manchester city region housing 416 of them – and at one point was even known to be one of the areas with the highest amount of pubs and bars per head in the country, so it's safe to say you'll never be stuck for places to grab a pint round here.
Which pub is the best though?
Now, that's not a straightforward question at all.
Here at The Manc, we always want to know where you stand.
Whilst we may not be able to head down to our locals to grab a pint all together at this moment in time as per local lockdown restrictions, but who says we can't take a trip down memory through social media instead? So we took to Facebook this week to ask you, our loyal audience of Mancunians – 'What's your favourite boozer in Greater Manchester?'
This is what you said.
___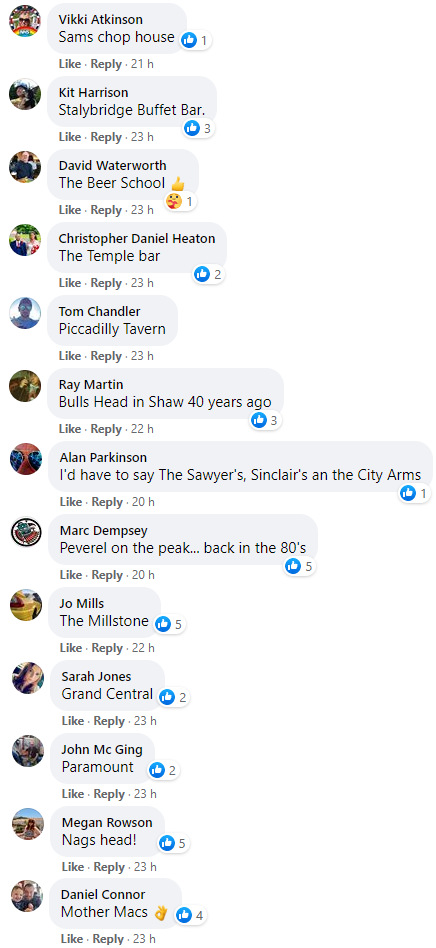 It seems there's been no real winner here, but let's face it, with so many top pubs throughout Greater Manchester, we shouldn't feel the need for it to be a competition.
At a time when many independent establishments have experienced their most challenging months since being in business amid the coronavirus (COVID-19) pandemic, each and every pub on this list deserves the praise it has been given.
This was the perfect opportunity to celebrate them all.
We received hundreds of replies to our question on Facebook, so we unfortunately haven't been able to include every single one in this article. Instead, we chose to feature a few that seemed to resonate the best with our audience and received the most interactions overall.
Are you keen to have your say?
Well, there's still time to chip in, so make sure you head on over to The Manc on Facebook to read the other responses, leave your thoughts and discuss with other Mancunians in the same or different positions to you.
___
The COVID-19 pandemic may have taken its toll on industries of all shapes and sizes over these past few months, but supporting local/independent business has never been more important than it is right now.
Do your bit – support local.
The Manc is #BuzzingToBeBack – find out more about eats in Manchester here.