Feature
Why We Love MCR Charity's 'landmarks of Manchester' 10K will help you 'fall in love' with the city again
The iconic charity's 10K challenge takes you past some of the places where Manchester's history was written.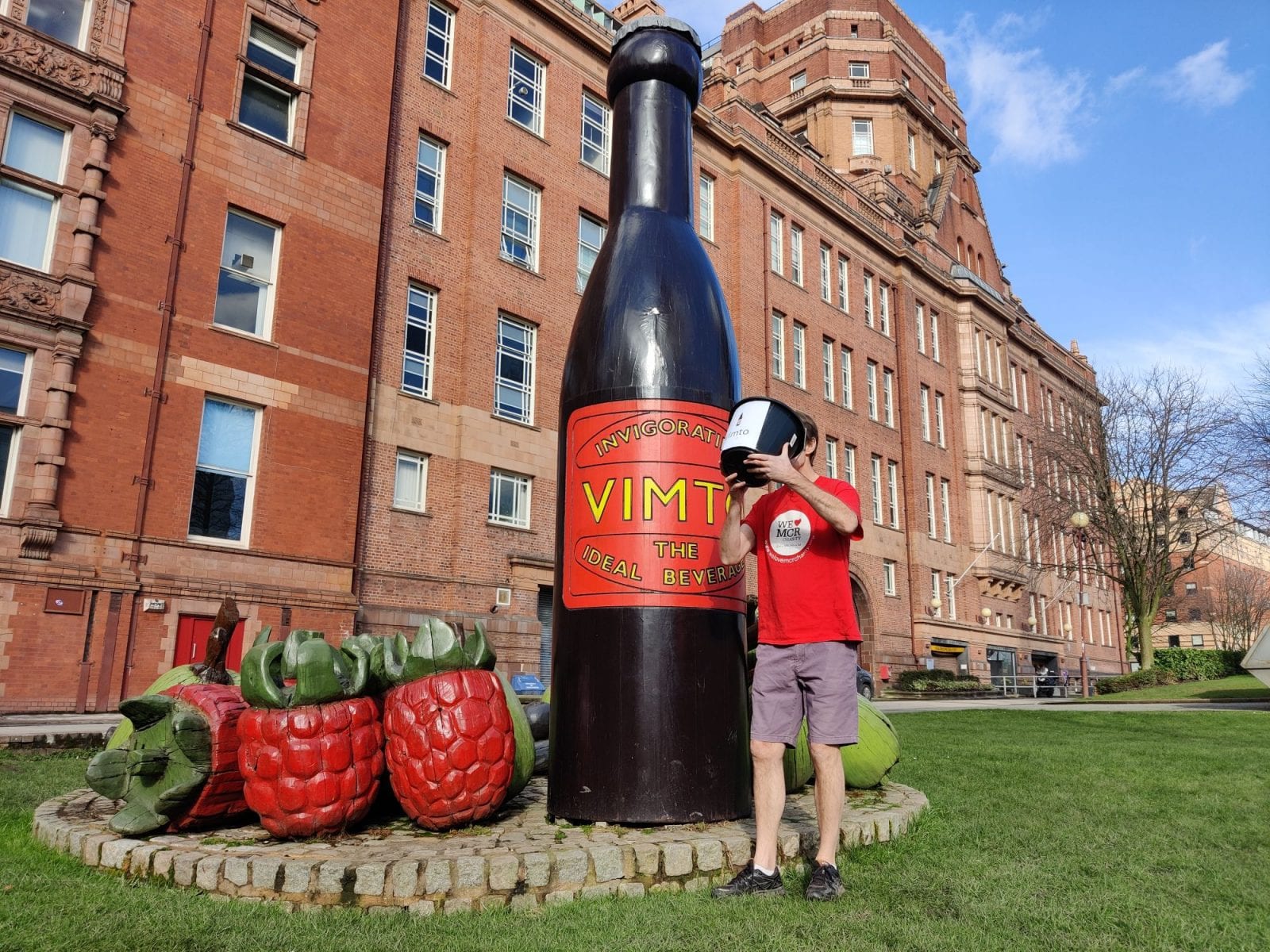 It's now been just over a year since the coronavirus (COVID-19) pandemic hit and the first national lockdown was announced.
A year since life as we once knew it was flipped on its head and everything changed.
When we take a reflective look back on this past year, while many of us will remember fond memories of our local communities and the nation as a whole coming together to support one another at a time when it truly was needed most, it's still difficult not to acknowledge that it's been a turbulent time for Greater Manchester.
The region has certainly faced its fair share of challenges.
Several national and local lockdowns, and a number of ongoing COVID-safe restrictions and social distancing measures, have meant that businesses have been forced to shut up shop, industries have temporarily closed down, and countless events have been postponed or cancelled.
It's also sadly meant that many Mancunians have spent a considerable amount of time apart from our brilliant city centre.
It'll still likely be more time before mass-participation events are back, as well.
But for everyone keen to get fit and active, have a bit of fun, raise some money, and most importantly, re-discover some of the city's finest sights that we've not been able to see for so long, the We Love MCR Charity, one of Manchester's most iconic charities, has the perfect solution – the Landmarks of Manchester 10K.
Now that the second phase of 'Step One' in the government's roadmap to lifting England's current national lockdown has been implemented from 29th March – with the 'stay at home' order lifted, along with the return of the 'rule of six' for outdoor meeting and the resuming of outdoor sporting activities among the measures introduced – people are permitted to travel into Manchester city centre for exercise, and the Landmarks of Manchester 10K is designed to not only help you get those steps in, but to also take you on a circular route past some of the places where Manchester's history was written.
To put it simply, We Love MCR Charity wants to help Mancunians "fall in love with our city again".
Registrations are now open to the public to get involved for FREE via the We Love MCR Charity website, and hundreds of people are already on board.
So, what are some of the landmarks you'll be paying a visit to then?
Canal Street – In the heart of the vibrant Gay Village.
China Town – To visit the Chinese Arch.
Manchester's iconic Central Library.
The Hacienda – A chance to see the historic site.
Rusholme's "Curry Mile"
The Pankhurst Centre – Where the Pankhursts forged the campaign for votes for women.
The Rutherford Building – Where Ernest Rutherford first split the atom.
Manchester Technology Centre – Where Alan Turing helped to create the first programmable computer.
The Vimto Statue – Honouring the region's beloved purple nectar.
While the Landmarks of Manchester 10K is all about simply getting involved, having fun and raising some money, for the competitive folk among us, there's still a chance to earn some exciting prizes as there will also be a competition to crown the 'Best Selfie or Video' submitted by a participant while out completing the route, and the Lord Mayor of Manchester is set to review the entries and pick two which best capture the spirit of the event.
The winners will bag themselves either a £200 dining voucher to use on a selection of Manchester restaurants, or a £75 voucher for the for the legendary Rudy's pizzeria.
So get creative and come up with the best ideas for your selfie entries.
"Now is the perfect time to fall in love with our city again." Lord Mayor of Manchester, Councillor Tommy Judge, said.
"The Landmarks of Manchester 10K route will take you past some of the most significant places in our incredible history. We're blessed with such diverse heritage and rich scientific breakthroughs and this 10K run will help us all to uncover and celebrate our history.
"Please take part as a walker or a runner, and please raise some sponsorship for We Love MCR Charity – a great charity which I'm proud to Chair".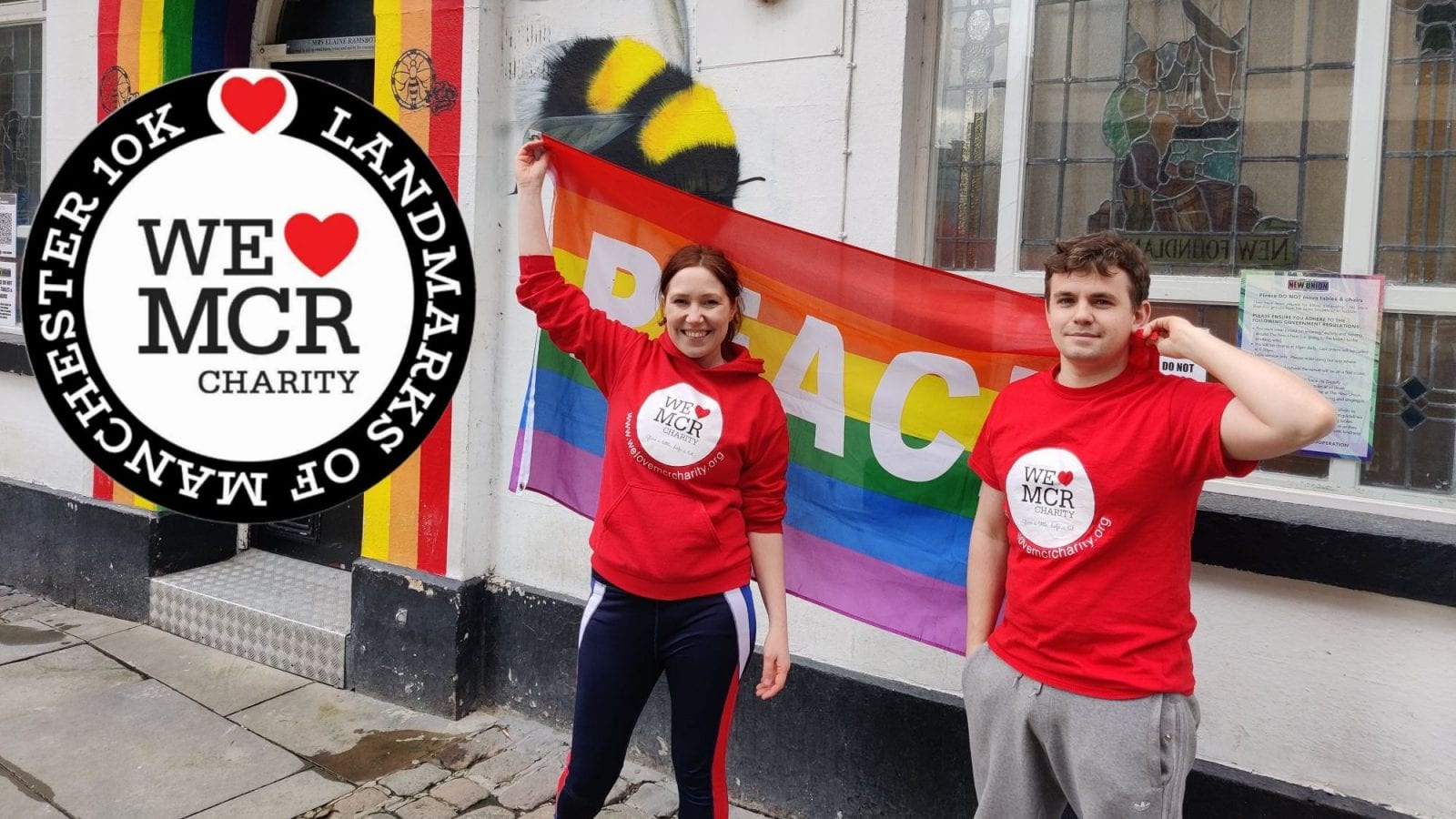 Fancy giving it a go then?
The Landmarks of Manchester 10K isn't an officially measured and registered 10K course, and participants should only run or walk it either alone, with members of their own household / social bubble, or within the 'rule of six' guidelines, until restrictions on this change.
Participants should always follow the current government guidelines on COVID-19 restrictions.
To enter the Landmarks of Manchester 10K, simply fill out the registration form here, or visit the We Love MCR Charity website for more information. After you've signed-up to the event, the charity will then send you a 'Welcome Pack', which includes an A3 colour map of the run, guidance on how to take part safely, and top tips for raising sponsorship.
The Landmarks of Manchester 10K is FREE to enter and is now open until 31st July 2021.
All sponsorship raised from the Landmarks of Manchester 10K will go directly to supporting We Love MCR Charity's two current grant programmes – the 'Manchester's Rising Stars Fund', and the recently-relaunched 'Stronger Communities Fund' – which support local communities and ambitious young Mancunians to recover from the problems created by the pandemic.
We Love MCR Charity's COVID-19 Community Response Fund has already awarded nearly £1 million to 312 voluntary groups and charities to support over 50,000 Mancunians.
This is your chance to help support even more.