Food & Drink
Independent Bolton brewery bar stops taking bookings due to no-shows
Blackedge Brewery Bar in Horwich has been let down by numerous customers since outdoor hospitality has reopened.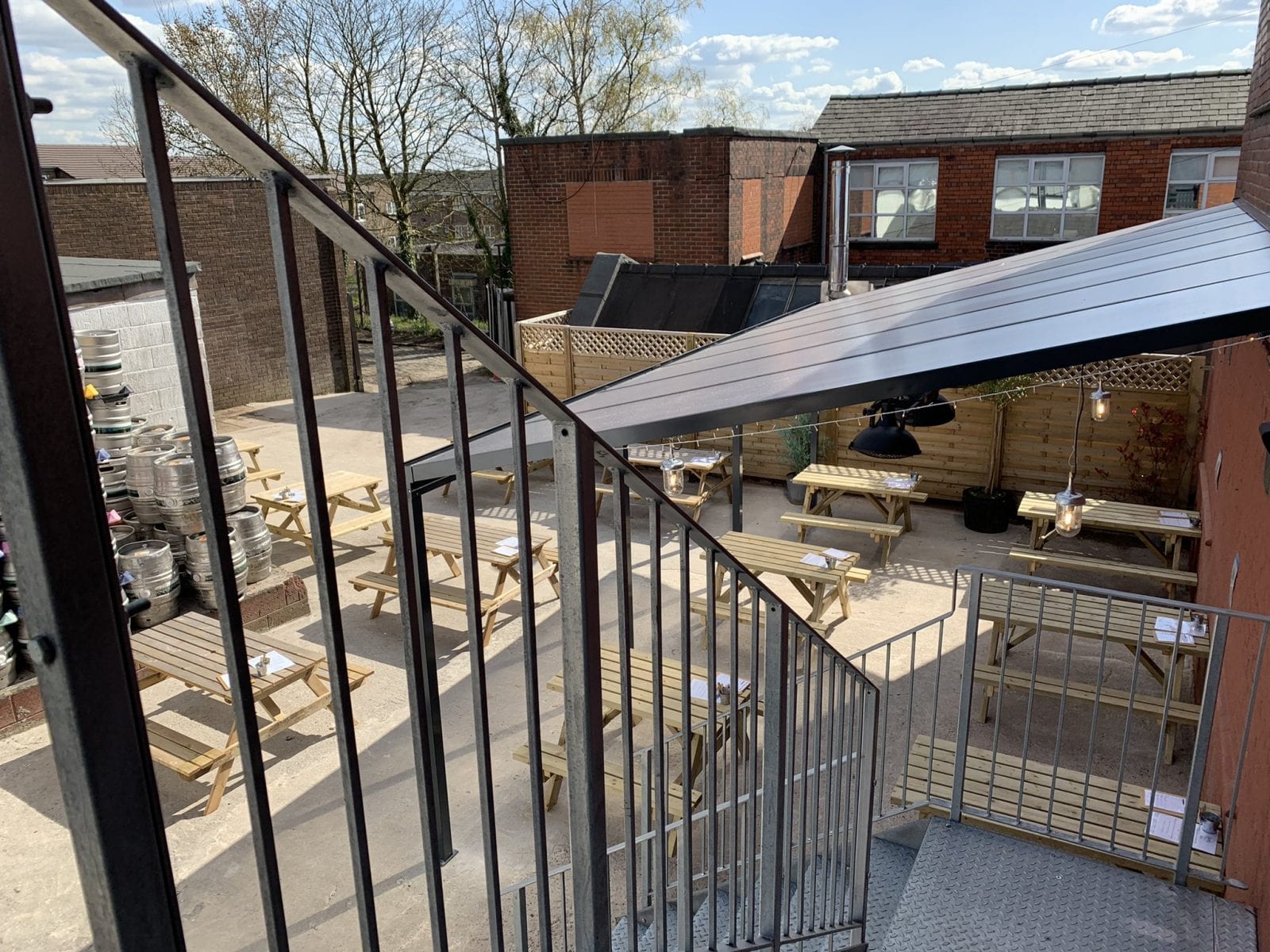 A popular independent brewery bar in Bolton has announced it is to stop accepting bookings due to an unprecedented number of no-shows.
Like numerous other hospitality venues across Greater Manchester that have reopened for outdoor service now that 'Step Two' in the government's "irreversible" roadmap for lifting England's current national lockdown has commenced, Blackedge Brewery Bar in the Horwich area of Bolton has been let down by several customers who have booked a table at its beer garden and then failed to turn up.
The issue of no-shows has sadly blighted the region's hospitality businesses throughout the last year of the coronavirus (COVID-19) pandemic.
So much so that the hospitality sector was forced to launch the #NoMoreNoShows campaign last summer following the revelation that so many customers abandoning pre-booked tables was costing the sector £16 billion a year.
And the damaging habit has seemingly resurfaced in 2021.
Taking to Twitter to confirm that no further bookings will be taken, The Brewery Bar – part of Blackedge Brewing Co – said: "With immediate effect we are no longer accepting bookings [but] all existing bookings will be honoured.
"We will now operate on a normal walk in first come first served basis.
"This is due to the sheer number of calls and emails that we don't have capacity to deal with, and booking no shows".
Blackedge Brewing Co then added: "Shame on you people that book tables at any venue and then fail to show up for your booking without giving any notice.
"Small independent businesses have had a rough year and are reliant on bums on seats.
"If you book a venue and cant make it, let them know".
Managing Director Wayne Roper, 45 – who founded Blackedge Brewery 12 years ago – has since said that he does not wish to expand upon his initial Twitter statement and decision to suspend bookings at the venue due to receiving "backlash" from locals.
The award-winning Horwich bar is one of the latest business in the region to plead for people to cancel their table reservations if they're no longer able to attend.
The #NoMoreNoShows campaign encourages all customers to contact venues if they cannot make their reservation and rebook for a different time, and one of the early backers of the campaign – Abi Dunn at Manchester-based hospitality recruitment company, Sixty Eight People – has continued to emphasise to customers that "it's ok to cancel".
"In no other area of business is it acceptable to renege on a contract in this way," she stated.
"We have to change the way people behave and the notion that no shows are acceptable.
"Greater Manchester is a metropolis of bars, dining, coffee hang outs, gastronomic delights and nights to remember.
"Please help them all stay open".
Featured Image – Blackedge Brewing Company Ltd