Trending
Appeal launched to find new site for Manchester's beloved Ian Curtis mural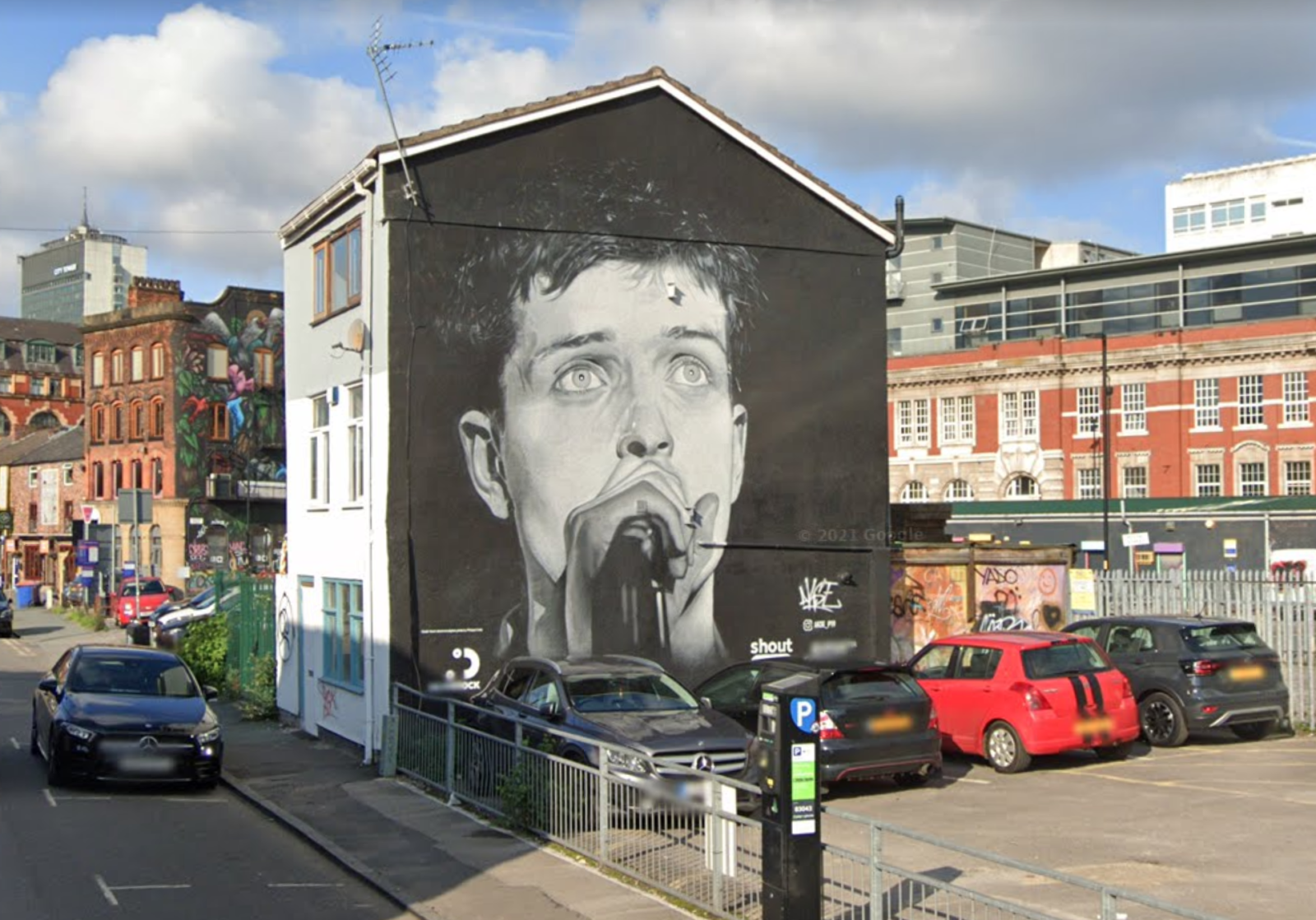 An appeal has been launched to find a new permanent site to house a recreation the iconic mural of Ian Curtis in Manchester city centre.
It comes after significant public backlash when the original mural of the late Joy Division singer on Port Street in the Northern Quarter – which was the work of renowned Manchester-based muralist, Akse – was painted over by an advert promoting the debut album of Moston-born rapper Aitch earlier this month.
The original mural of the music icon – who took his own life in 1980 – was put up for World Mental Health Day in 2020, and was commissioned to raise awareness and money for charities Manchester Mind and Help Musicians.
But without warning, Manchester locals and music fans discovered a few weeks back that the mural had been covered by an advert commissioned by Amazon Music to promote the 22-year-old rapper's debut album 'Close To Home' – with graffiti saying 'Money, money will tear us apart again' and 'Adverts over suicide awareness' daubed on the wall in angry red paint soon after.
Read more: Beloved Ian Curtis mural painted over by Aitch advert – and even Aitch is annoyed
Even Aitch himself condoned the promotion once he found out the mural had been covered, explaining that it was "the first time I've heard of this" and that himself and his team were working to get it fixed as there was "no way on earth would I want to disrespect a local hero like Ian."
The album artwork and graffiti was then painted over in black shortly after the rapper got involved.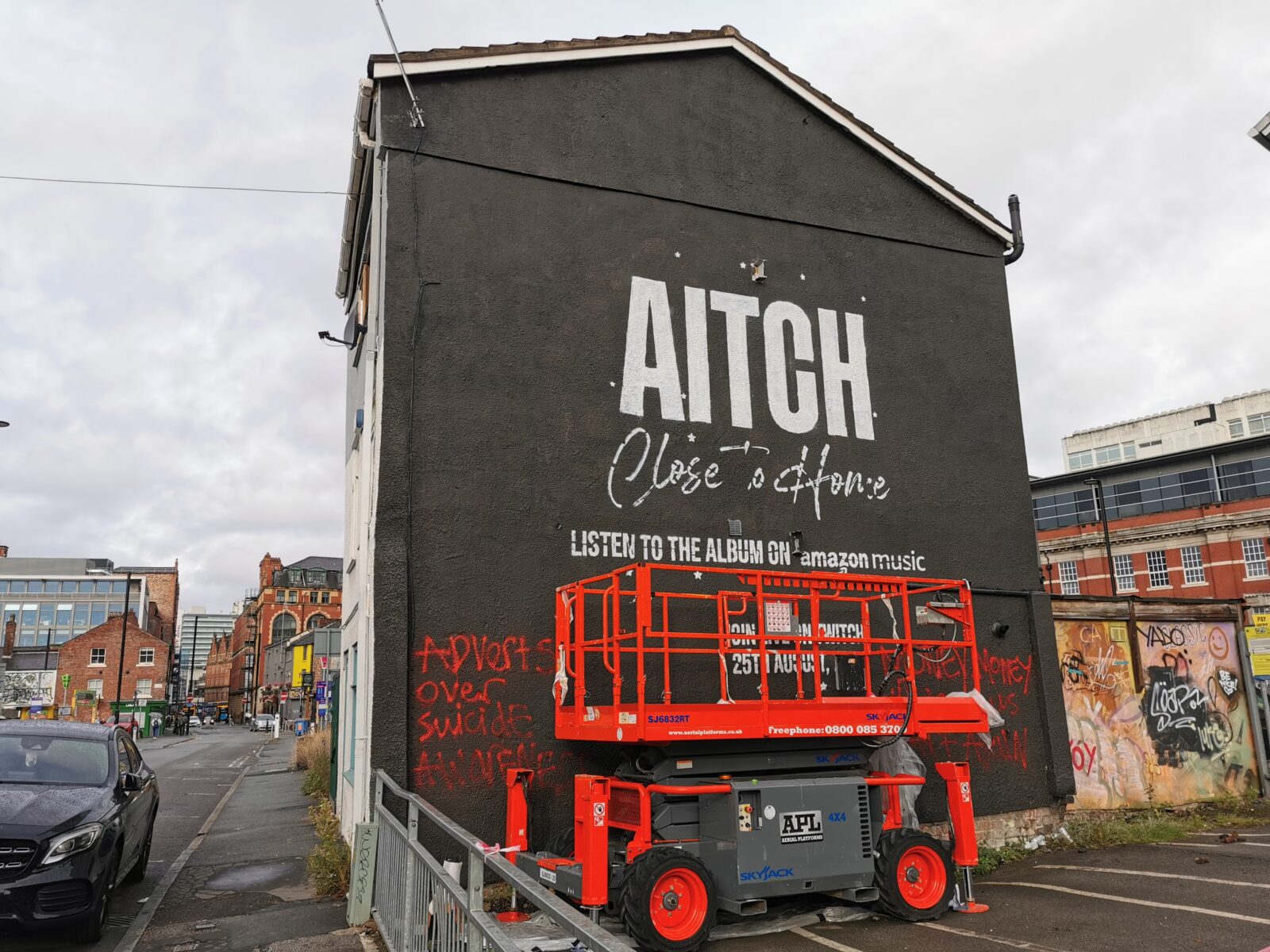 But now, Councillor Pat Karney from Manchester City Council has confirmed that the owner of current site wants to continue to use it for advertising purposes, which means a new home is needed for the Ian Curtis mural recreation – and so, an appeal has been launched.
Cllr Karney told BBC Radio Manchester yesterday that the new mural could become "a major tourist attraction", and that Aitch and his management have been "very keen to help us out".
Read more: Aitch says he felt like the 'most hated man in Manchester' after Ian Curtis mural backlash
He explained: "It would be silly to put the mural back up there because it could be taken down again quite quickly and we'd go through the same routine, so we want a permanent site and I'm putting out an appeal for a building owner in the Northern Quarter."
"If they could contact me about it, that would be excellent," he concluded.
Another section has 'Adverts over suicide awareness' painted on in angry red paint.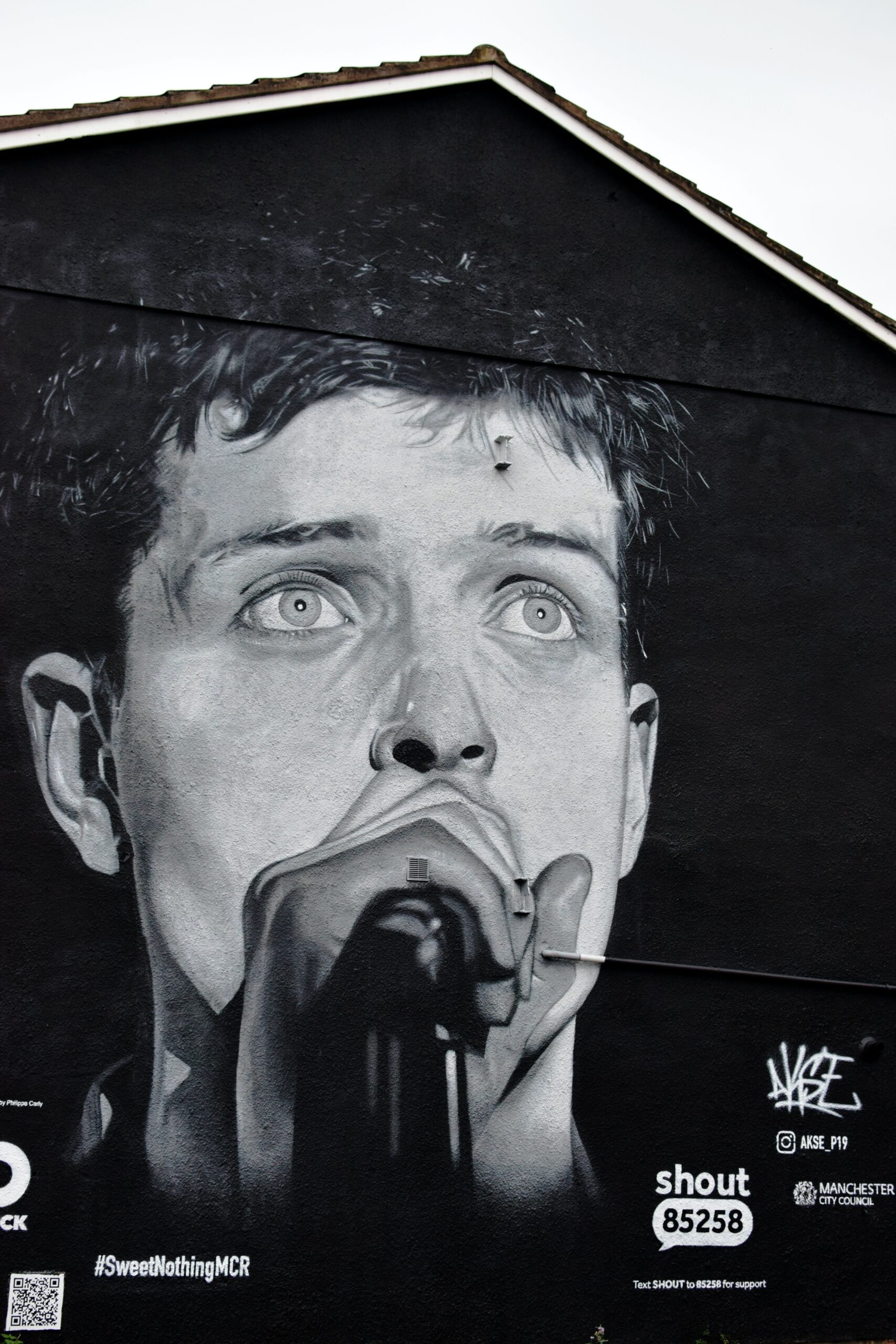 Amazon Music apologised for the advert.
A spokesperson for the company said: "As part of our efforts to promote Aitch's new album we asked our ad agency to create a mural in his hometown of Manchester, but unbeknownst to us or to Aitch, the wall agency chose for the new artwork already had a mural on it – one honouring the late Ian Curtis.
"As soon as we learned of this we ordered the production to stop, and are working with Aitch to restore or replace the original Ian Curtis mural as soon as possible.
"Our apologies to all who are justifiably upset."
Featured Image – Google Maps