Trending
We talked to the 'fish and a rice cake' guy about his First Dates appearance
Danny Andrews shot to fame at 17 when he starred in a BBC Three documentary about young bodybuilders - and now he's on First Dates.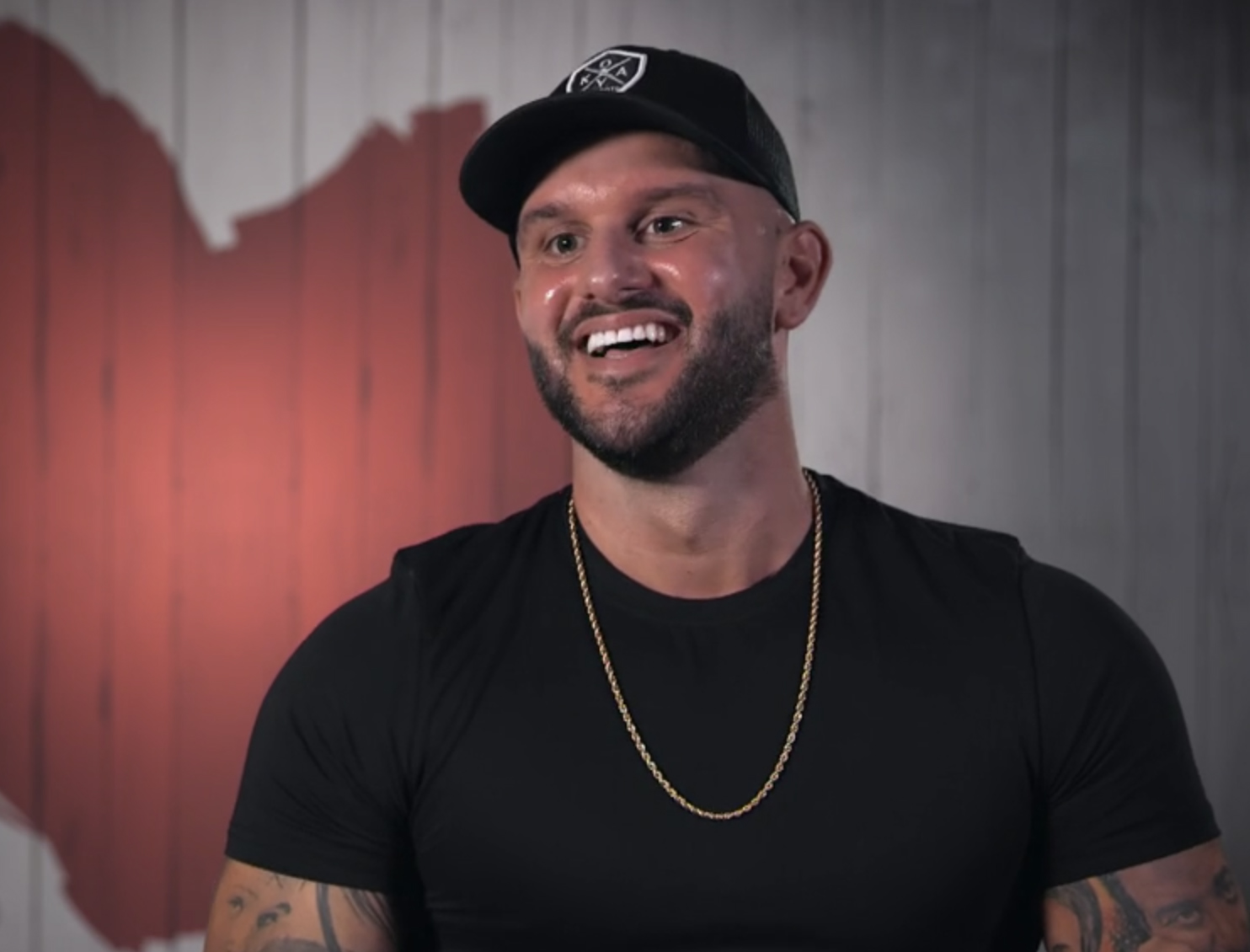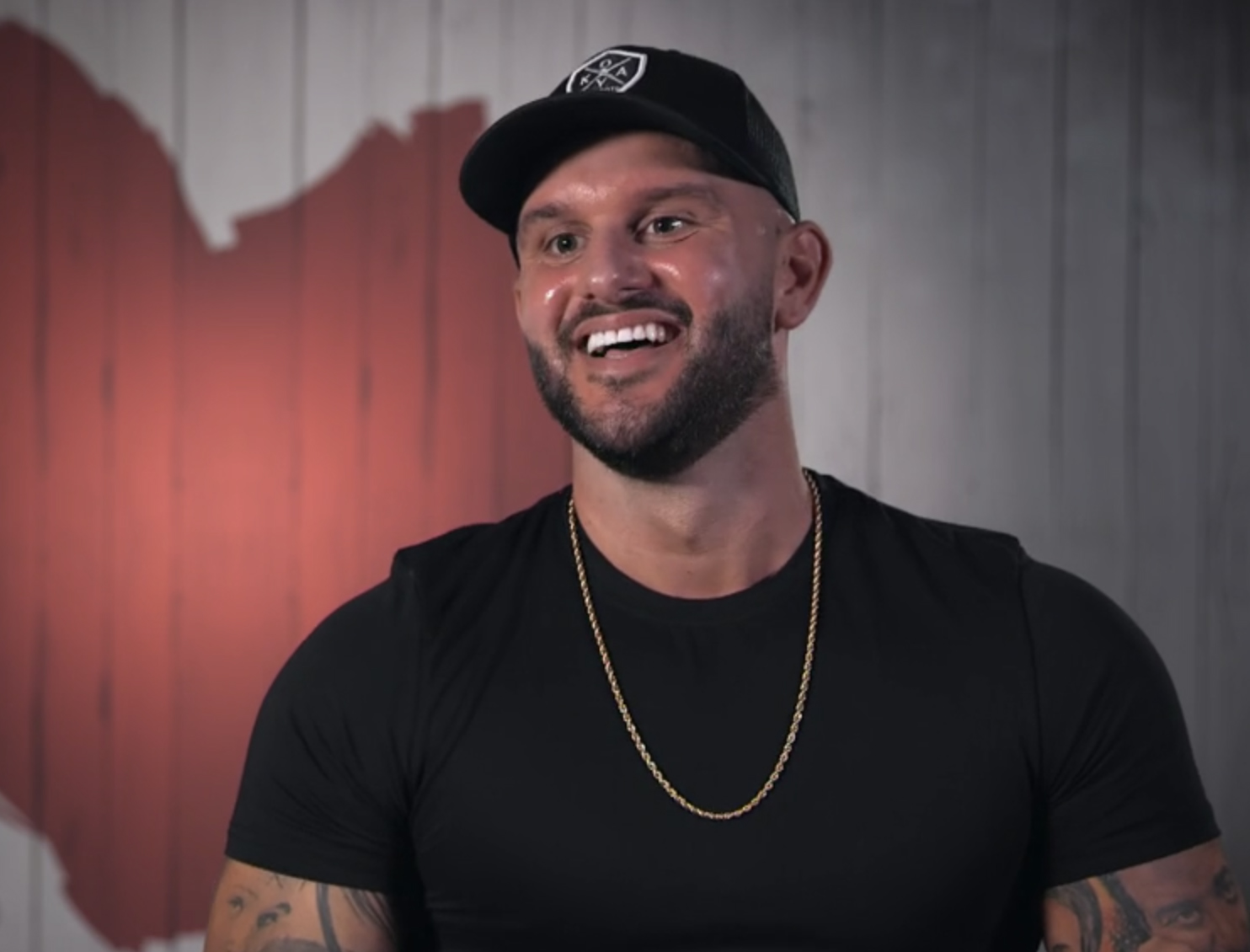 You read that title right.
After what has been some of the most turbulent months in recent memory, full of unexpected twists and turns, this has somehow shocked us even more, but in the best way possible, because we've just found out that Danny Andrews – more commonly known as the "fish and a rice cake" guy, who shot to fame at 17 when he starred in a 2007 BBC Three documentary about young bodybuilders – has appeared on the latest series of First Dates, which returned to screens earlier this week.
But in case you're still stuck in 2007 and hadn't clocked on to who he was, he doesn't quite look like how you probably remember him from his viral internet stardom.
While Danny may have made his name after explaining his complex daily diet of eight portions of fish and/or a rice cake in preparation for a bodybuilding competition that was just a fortnight away, the fitness fanatic and Manchester United fan – who grew up in Cumbria – now runs his own successful barber shop in Preston, where he lives quite a successful life.
And it appears that he's looking for a partner in crime to live that successful life with after hitting up Britain's most popular dating show, First Dates, for some help now that it's relocated its Fred Sirieix-fronted restaurant to Manchester – The Refinery in Spinningfields, to be exact – to show more "commitment to the UK regions".
As we're a big fans of Danny's iconic video here at The Manc (how could we not be?), after finding out about his appearances on not one, but two episodes of the show – the first episode of which is now streaming on All 4 ahead of its TV air next Tuesday – we just knew we couldn't let this slip under the radar.
So we thought we'd have a quick chat with him to find out how it all went down, and see what we can expect from appearance number two.
First off, you should know he hates fish.
"Funny thing is… I don't even like fish. I hate it", Danny is sure to insist directly to the First Dates' cameras with a smile etched across his face.
A smile he says he has to force when somebody brings up his viral fame.
He didn't actually apply for the show himself.
"A girl who works for me applied for me whilst we were at work," Danny explains.
"She took a video off my Instagram and didn't even really try, just answered [the application] questions willy nilly and thought it was funny.
"I only answered my phone [to the producers] because we were in lockdown, and that's what sold it to me… what happened was, we got a COVID test and we had to self-isolate in the hotel, and then we could go to the restaurant and have drinks and stuff,
"And that was how it was sold, so I thought that was brilliant."
He even revealed, comically, that the chance to escape the mundane lockdown lifestyle for some fine dining with company was "the only reason why I went".
And he didn't quite take it seriously the first time, either.
"The first time I went as well, I didn't take it seriously," he admitted.
"I had a lockdown haircut [and] I just wore a t-shirt and jeans, and when I got there, people were in suits and cravats and stuff like that, so the second time when I went back, I know what I'm prepared for, I'm less nervous, I'm more myself,
"And I dress appropriately as well, so I feel better".
If you're wondering, he never wants to mention his viral fame, ever – especially not to his date.
"No, I never ever ever bring up that I'm the 'fish and a rice cake' guy, ever," he says insistently, before explaining that some classic reality TV editing, that we've all come to know well, is to thank for how his internet stardom was revealed on the show.
"It didn't show, but it was edited well.
"The waiter kept coming over saying 'I recognise you from YouTube or something', and I was like 'no you don't' because I don't look anything like [that nowadays]. So I said 'I know why you keep saying that', and when she asked 'why?', I then say [about the video].
"But obviously, due to clever editing, it comes across like I just brought it up".
He teased that on the next date, "it's even funnier how it's brought up", so we'll just have to keep glued to our screens to discover what he's on about.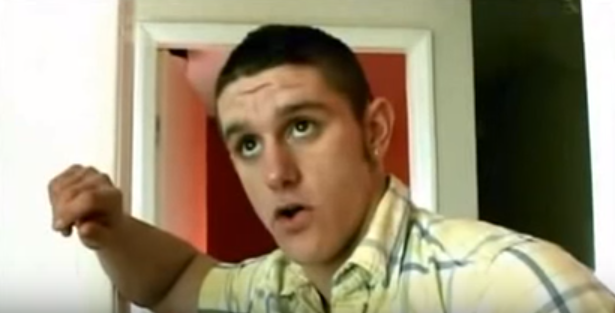 He didn't think many people watched First Dates – but now he's getting recognised in the supermarket.
"And to think that this [first episode] hasn't even been aired yet until Tuesday, I honestly didn't think many people would even watch First Dates, but I think I'm wrong.
"I went to Sainsbury's yesterday, and even in lockdown, I could feel people looking at me, and I was thinking 'oh no, it's embarrassing'".
Despite the funny looks though, he still thinks "it was a good experience" to appear on the show.
So, what can we expect from his second appearance then?
"From [my next appearance], I was more myself, less nervous, didn't drink as much, and… I look a lot better." he laughs.
"I look more myself, yeah, I'll just say that, I look more myself".
And by "myself", we can only presume, from his well-known hobbies and current profession, that he means more in shape and with freshly-trimmed hair cut.
He concluded: "We'd just come out of lockdown as well, so I could go to the gym,
"I'd been to the gym for about two weeks".
___
First Dates continues on Channel 4 on Tuesday 26th January at 10pm.
You can catch up on All 4 now.