What's On
The best things to do in Greater Manchester this week | 11 – 17 April 2022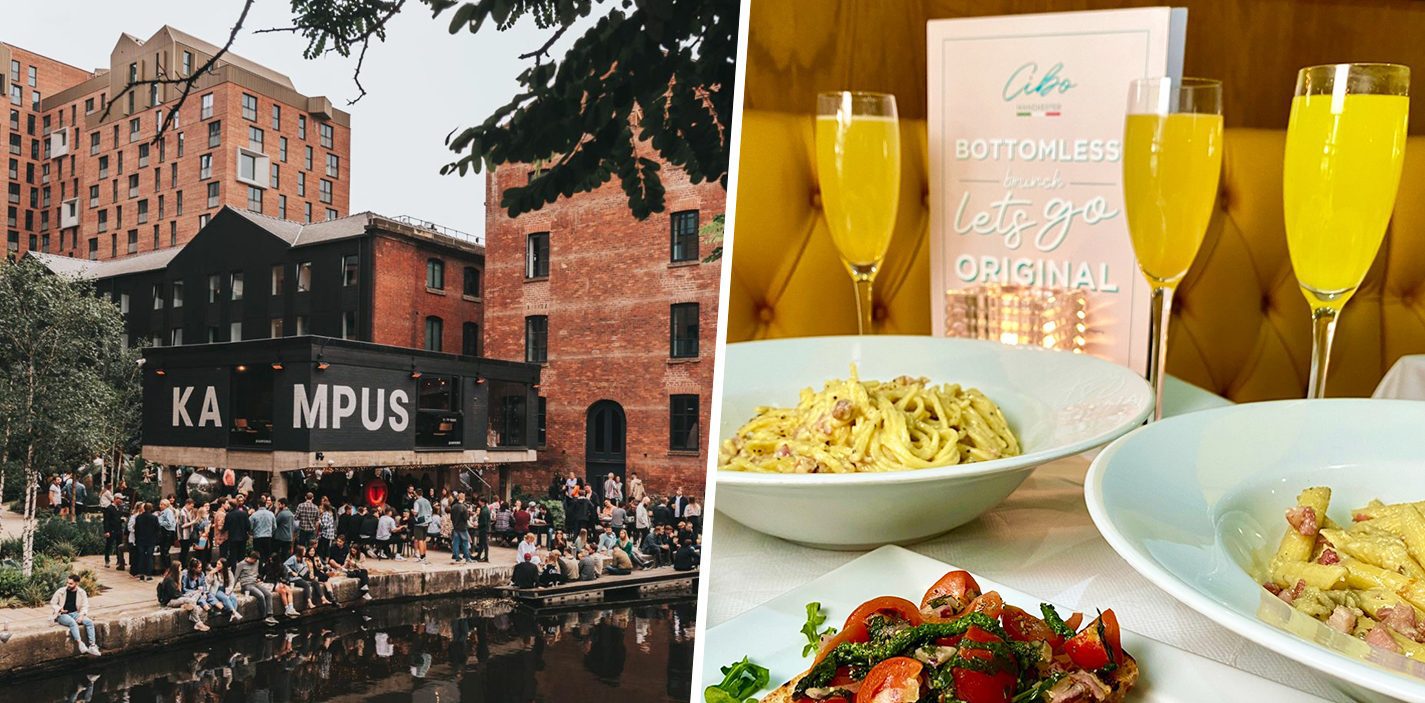 We're already well into April now, and there's another busy week to get stuck into.
With schools still out for half term, and Easter, of course, bringing an extended Bank Holiday weekend and lots of sweet treats, there's plenty to be getting up to across the region this week, so we've cherry-picked a few of the best things happening and put together another fresh edition of our 'what's on' guide for the city of Manchester and beyond.
As always, some of the events we're going to mention here are completely free, which is great for those looking to keep things on the cheaper side, while others will set you back a few pounds, and many will need to be booked in advance.
Here's our top picks.
___
Half Term at the Science and Industry Museum
Manchester City Centre
Monday 11 – Sunday 17 April
Families can explore a host of Manchester firsts at the city's famous Science and Industry Museum this half term.
Home to a host of inspiring innovations, clever contraptions and construction-themed activities designed to suit all ages, families still have one week left to explore the city's revolutionary heritage and cutting-edge science through a range of hands-on activities and live science shows.
From an indoor 'builders' playground filled with larger-than-life foam cubes, bricks and cogs, to an incredible moving sculpture that brings cartoons to life, there's loads of fun to be had whether your kid's a dreamer or a hands-on builder.
You can find out more here.
___
Easter Egg Hunt Stadium Tour
Manchester City
Monday 11 – Sunday 17 April
Manchester City is giving fans the chance to tour the club's impressive stadium facilities this half term, and there's a "one-off" interactive, chocolate-themed twist to it.
With schools out across the region, and parents and carers likely on the lookout for some exciting activities to occupy the little ones, Manchester City has announced that it's launching new Easter-themed tours of the Etihad Stadium for two-weeks only – and they're in partnership with Cadbury too, just to make it that little bit sweeter.
Running until Monday 18 April, the Easter Egg Hunt Stadium Tours give you the chance to "treat the family to some Easter fun".
You can find out more, and grab tickets here.
___
Looking for some new restaurants and bars to try out that have just opened in Manchester city centre this month?
The nights are longer, the clocks have gone back, and spring has begun to sprung here in Greater Manchester.
With the turn of the season, comes a host of new openings in the city centre and beyond.
From bespoke butty shops to new delis and tasting rooms, to boozy coffee bars in a secret garden and pop-ups across town, there are loads of great new eateries to get stuck into this April.
You can read our round-up to find out where to put on your list this month here.
___
Alice in VR Wonderland
Cheshire Oaks
Monday 11 – Sunday 17 April
Step out of the ordinary and into the fantastical and fearless world of 'Alice in VR Wonderland' at Cheshire Oaks Designer Outlet this week, as the shopping village has partnered with the world-renowned Jasmin Vardimon Company to create a multi-sensory experience with the art of contemporary dance.
You can book a space at the specially-designed VR truck to experience a 20-minute show, and you'll be comfortably seated with VR headsets and immersed in a spectacular 360-degree wonderland.
The show will follow Alice on her adventures as she meets the famous characters from the much-loved children's tale.
You can find out more and book tickets here.
___
Totally Roarsome
Arley Hall
Monday 11 – Sunday 17 April
One of the North West's most-popular outdoor events has extended its run throughout the Easter half term, and it's an ideal day out for families.
For the past two years, Totally Roarsome has taken the region by storm and has seen visitors flock from far and wide after it opened in untouched woodland following the initial lifting of lockdown restrictions in mid-2020, before returning after popular demand for the Easter half term in 2021.
And now, it's found a new home for 2022's event at Arley Hall in Cheshire.
There'll be more than 200 individual dinosaur models making up the woodland trail this year, with tickets priced at £8.95 and already selling fast.
You can find out more and book tickets here.
___
Cloudwater X Levanter Manchester Long Bank Holiday
KAMPUS
Thursday 14 – Sunday 17 April
Manchester's neighbourhood KAMPUS will play host a solid ten weeks of back-to-back block parties from its canalside garden, with each weekend seeing guest DJs take to the decks to spin tunes from different corners of the world – and the first event in the calendar happening this Bank Holiday weekend.
Free-flowing beer will come courtesy of Manchester brewery Cloudwater, and food will be provided by Ramsbottom favourites Levanter serving up tapas, giant paella, and charcuterie boards aplenty.
This weekend, for the Manchester Long Bank Holiday event, you can expect well-known Manchester DJs and homegrown city favourite beers.
You can find out more here.
___
The Dino Adventure
East Lancashire Railway
Thursday 14 April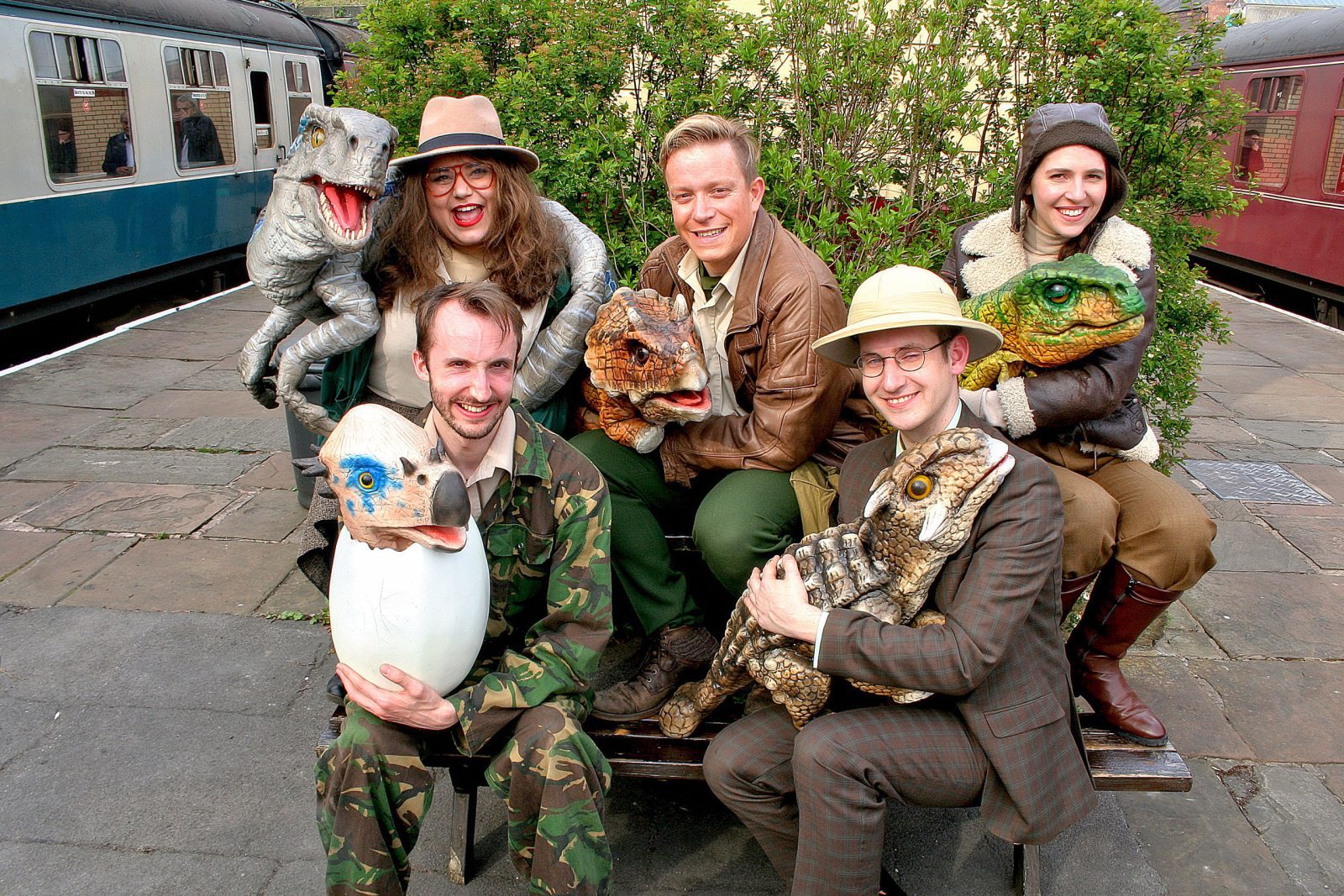 One of the standout experiences on the 2022 East Lancashire Railway (ELR) events lineup has to be the chance to go on a "roarsome adventure" through the Greater Manchester countryside this Easter half term, where you can "get your teeth into some Jurassic Lark" and go on a prehistoric expedition on "a time-travelling steam train" to meet with a herd of adorable baby dinosaurs.
The Dino Adventure returns on Thursday 14 April, and means you can get up close with the cute cretaceous critters, and maybe even give the T-Rex a tickle under the chin.
Tickets are priced at £13.50 for children and £18 for adults – and you can grab yours here.
___
Italian Bottomless Brunch
Cibo
Friday 15 – Sunday 17 April
One of Manchester's best-loved authentic Italian restaurants, Cibo, has launched a three-course bottomless brunch, and you have the choice between 'The Original' or 'The Premium' – which features the famous flaming parmesan wheel pasta, which is cooked up before your eyes.
But no matter which option you choose, you'll get to pick between some amazing Italian dishes. For starters, it's between dishes like arancini and bruschetta. For mains they offer calzone, carbonara and risotto – and saving the best till last, for dessert you can pick between a classic tiramisu, creme brulee or a panna cotta.
All this starts from just £45, and of course it also includes a selection of drinks including cocktails, prosecco or mimosa.
Find out more here.
___
Ben Sterling & Sucasa
Joshua Brooks
Saturday 16 April
City centre bar, restaurant, nightlife destination, and live music venue Joshua Brooks is welcoming self-taught House DJ and producer Ben Sterling – who's known for playing across a range of electronic genres, with sets characterised by an uplifting fluidity – and support from Sucasa, with tickets now available and already selling fast.
You must be over 18 to attend, and tickets will set you back anywhere from £10-£20.
You can grab tickets here.
___
Where The 'Puck' Are Those Eggs?
Great Northern
Saturday 16 April
After a bit of nostalgic fun this weekend? New retro games bar Pong & Puck is hosting an Easter egg hunt with a throwback theme around Great Northern in the heart of Manchester city centre this Saturday from 1pm, with some exciting prizes up for grabs – including a £100 bar tab.
Each egg will have either an 80s, 90s or 00s theme, with a special prize connected to each one.
Prizes will be won on a first come, first serve basis, and while there's no need to book, turning up early is a must to be in it to win it.
Find out more here.
___
GRUB Food Fair and Plant Powered Sundays
Cheetham Hill
Saturday 16 & Sunday 17 April
Two of the most popular foodie favourite events are back at Manchester's largest street food fair GRUB – which is currently based at the Red Bank Project just outside of the city centre in Cheetham Hill.
For the Bank Holiday weekend, the GRUB Food Fair this week will see the likes of Igloo Pizza Kitchen, Mus Mus, Rice Over Everything, and Bell Bakes It serve a wide range of mouthwatering delights for you to try, while on Sunday, whether you're plant based or just curious, there'll be big handful of the finest vegan food traders there for Plant Powered Sundays to show you what it's all about.
Both events are free to attend, and you can find more information here.
___
ManiFest
The Oast House
Sunday 17 April – onwards
Popular Spinningfields bar The Oast House is launching a brand-new bank holiday music festival in the city this Spring named ManiFest, and it's kicking off this Easter Sunday.
Taking place on The Oast House's large outdoor terrace, complete with a dedicated stage, the event will run from 1pm until 10pm, with a packed roster of musicians lined up including bands, solo artists and duos taking to the stage throughout the day, with interludes from resident DJs.
The event is not ticketed and is free to attend on a first come, first served basis.
You can find out more here.
___
Featured Image – KAMPUS | Cibo