What's On
The best things to do in Greater Manchester this week | 21 – 27 February 2022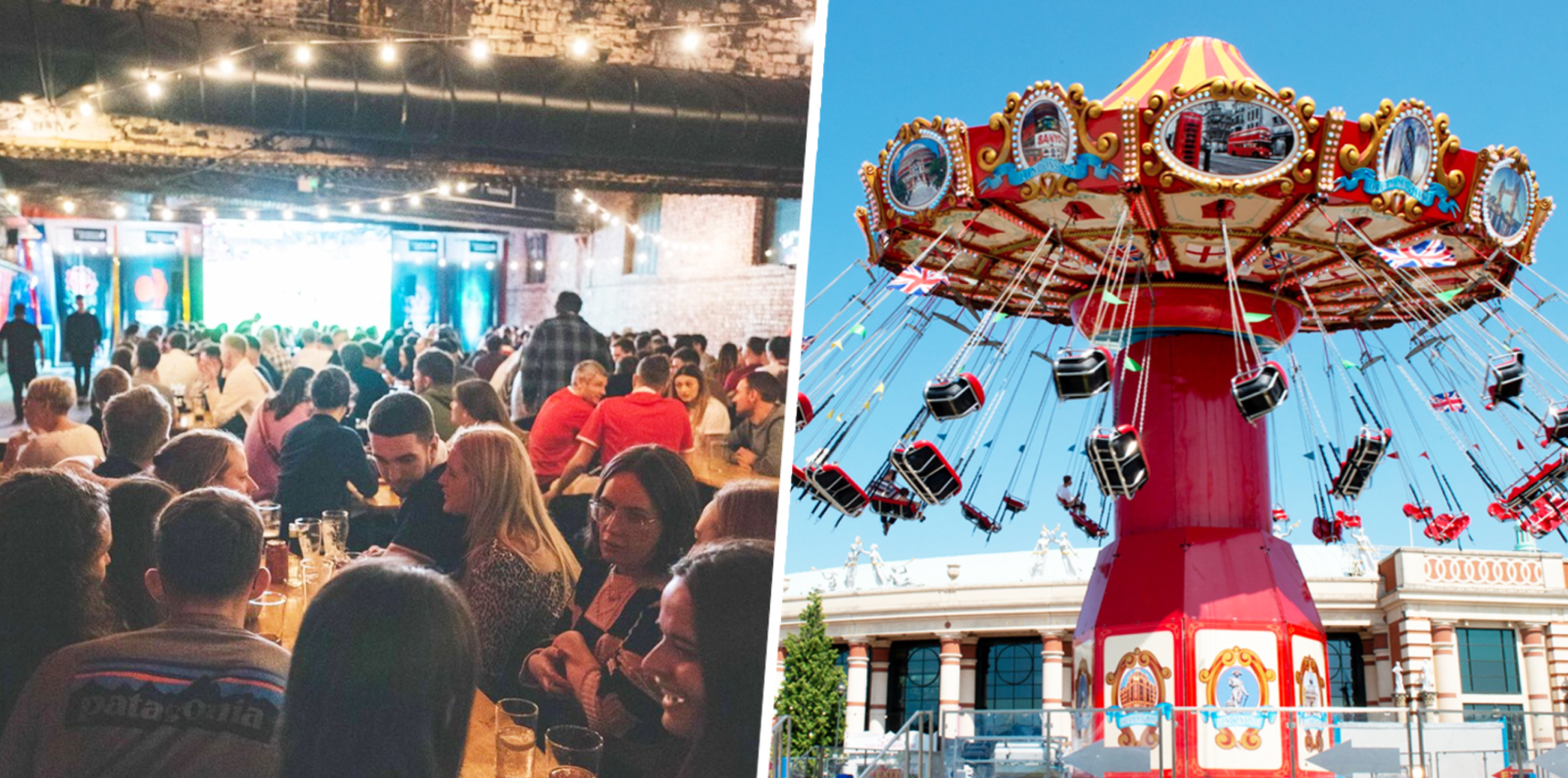 It's February half term in Greater Manchester this week.
2022 is really starting to kick into action now, and with schools out across the region, there's plenty packed into the events calendar, especially for families, so we've cherry-picked a few of the best things happening this week to put together another fresh edition of our 'what's on' guide for the city of Manchester and beyond.
As always, some of the events we're going to mention here are completely free, which is great for those looking to keep things on the cheaper side, while others will set you back a few pounds, and many will need to be booked in advance.
Here's our top picks.
___
Outdoor Fairground
Trafford Centre
Monday 21 – Sunday 27 February
After a successful stay last summer, the Trafford Centre has confirmed that its popular outdoor fairground is once again reopening outside the Great Hall for February half term this week, and it sounds like it's set to be the perfect day trip if you're looking to entertain the little ones as there'll be exhilarating rides for both children and adults, including The Wave Swinger, Apple Coaster, and Fun House.
You can also make a day of it too and head indoors to grab a drink, light bite, or hearty meal at on of the shopping centre's delicious choice of restaurants, cafes, and bars.
You can find out more on the Trafford Centre website here.
___
Michelangelo's Sistine Chapel: The Exhibition
Trafford Palazzo
Monday 21 February – onwards
The Sistine Chapel is home to arguably the most awe-inspiring work of art on the planet – and now it's been recreated here in Greater Manchester.
Previously, people would have to travel to Vatican City to see the collection of intricate paintings that cover the ceiling of the Sistine Chapel, but now the frescoes have been recreated as huge prints covering walls and ceilings at a new immersive exhibition that's taken over Trafford Palazzo (formerly Barton Square), giving visitors a chance to see them on the same scale as Michelangelo.
Running between Friday 11 February and Sunday 27 March, it gives a life-size perspective of this remarkable feat of artistry.
You can find out more and grab tickets here.
___
Fireground
Rochdale
Monday 21 – Sunday 27 February
A new 'Fireground' experience has opened up inside an old museum, and it gives kids the chance to play at being firefighters for a day.
Newly-opened attraction Fireground Rochdale has replaced the Greater Manchester Fire Service Museum in Rochdale's old fire station, and it has everything from fully-restored fire engines, historic horse-drawn fire carriages, and manual hand-operated pumps, to an immersive Victorian street scene, and a scene from the blitz complete with lighting and sound effects all under one roof.
But probably one of the best parts about the new attraction for children is the interactive display elements that are there to teach them about the fire service's impressive and extensive history.
You can find out more about Fireground here.
___
Urban Playground
Manchester Arndale
Monday 21 February – onwards
Did you see that a massive new attraction has opened in the heart of Manchester city centre, and it's giving visitors the chance to take on The Cube?
Spread over two floors and spanning 4,000 sq metres, Urban Playground has taken over a row of units that once housed Arcadia shops Burton, Miss Selfridge, Evans and Dorothy Perkins, and inside, there's a high-tech mini golf experience, and the first UK branch of burger restaurant The Butcher.
ITV's The Cube has also been brought to life at Urban Playground, with teams of four taking on deceptively-simple tasks inside the high-pressure confines of the familiar perspex box, with games like taking on obstacles blindfolded and collecting balls in a set time window.
Tickets for 'The Cube Live' range from £30 to £45, and you can find out more here.
___
Half Term at the Science and Industry Museum
Manchester City Centre
Monday 21 – Sunday 27 February
From taking a journey around the human body, to discovering the birth of computing, and more, there's so much happening Science and Industry Museum this February half term, so if you're looking for some science-filled fun and discovery when the schools are out in Greater Manchester, then one of the city's most-loved museums is giving you the chance to explore a whole host existing exhibitions and take part in some exiting experiments.
Cancer Revolution: Science, innovation and hope and A Quiet Afternoon in the Cloud Cuckoo Valley are two of the most-popular exhibitions currently on at the museum, and there's plenty of other shows, including the Revolution Manchester Show, to catch too.
You can find out more about what's on at the Science and Industry Museum, and grab your tickets here.
___
Six Nations at Escape to Freight Island
Depot Mayfield
Monday 21 February – onwards
The 2022 Six Nations Championship kicked-off a couple of weeks ago, and Manchester's ever-popular food, drink, and events hub, Escape to Freight Island, is hosting the biggest fanzone in the UK outside of London to present all of the games throughout the tournament, in partnership with event sponsors Guinness.
A dedicated space within the much-loved Depot Mayfield venue has been transformed for rugby-lovers to stay and watch the games.
Street food will come courtesy of residents Ace Dogs, and another trader soon-to-be-announced.
You can find out more and book tickets here.
___
Totally Roarsome
Arley Hall
Monday 21 February – onwards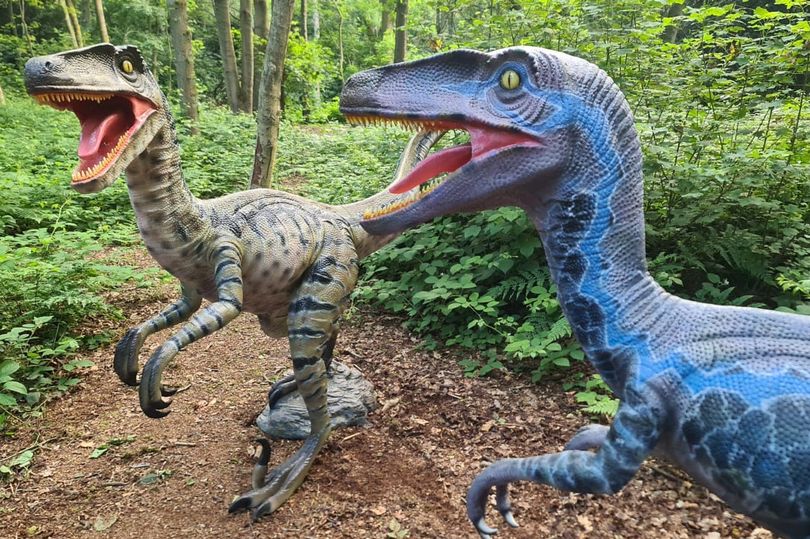 One of the North West's most-popular outdoor events has reopened near Manchester, and it's an ideal day out for families this half term.
For the past two years, Totally Roarsome has taken the region by storm and has seen visitors flock from far and wide after it opened in untouched woodland following the initial lifting of lockdown restrictions in mid-2020, before returning after popular demand for the Easter half term in 2021.
And now, it's found a new home for 2022's event at Arley Hall in Cheshire.
There'll be more than 200 individual dinosaur models making up the woodland trail this year, with tickets priced at £8.95 and already selling fast.
You can find out more and book tickets here.
___
Van Gogh Alive
MediaCityUK
Monday 21 – Sunday 27 February
Over 100,000 people have been to visit the Van Gogh Alive experience since it arrived at MediaCity UK a couple of months back.
And now this is your last week to catch its stay in Salford.
Van Gogh Alive takes people on a trip through the periods of Van Gogh's life that defined him as an artist and showcases 3,000 images, including some of his most iconic works like Starry Night and Sunflowers, and lesser-known paintings inspired by his love of Japanese woodprints. The exhibition is home to a life-sized walk-in representation of Van Gogh's 'Bedroom in Arles' painting, a 'Sunflower selfie room' – a 360° mirrored space complete with hundreds of sunflowers, and so much more
Tickets are priced at £23.50 for adults and £16.50 for children, with concessions and school group discounts available. Visitors to the exhibition will have the opportunity to make a donation to The Christie charity either when purchasing tickets, or while at the exhibition.
You can find out more here.
___
Cupcake Masterclass at 20 Stories
Manchester City Centre
Tuesday 22 February
Manchester's highest restaurant and bar, 20 Stories is hosting a cupcake masterclass led by Head Pastry Chef, Ethan Ballan.
Children will be able to let their imaginations runs wild high above Manchester, become chefs for the morning, and be taught piping techniques and put to work on four of their own cupcakes to decorate.
This will be followed by a dining experience at 12pm in the restaurant from the 20 Stories Children's Menu, which will include a three-course lunch and a soft drink, and there will also be the option for adults to dine from the A La Carte menu alongside their little ones, and cheers with a glass of Perrier Jouët Blason Rosé over the city too.
The cupcake masterclass sitting will be 11am-12pm, and costs £25 per child.
You can find out more and grab tickets here.
___
GRUB Food Fair and Plant Powered Sundays
Cheetham Hill
Friday 25 – Sunday 27 February
Two of the most popular foodie favourite events are back at Manchester's largest street food fair GRUB – which is currently based at the Red Bank Project just outside of the city centre in Cheetham Hill.
The GRUB Food Fair this week will see the likes of Archchi's, Little Yeti, Ur Buns, and Bakeorama serve a wide range of mouthwatering delights for you to try, while on Sunday, whether you're plant based or just curious, there'll be big handful of the finest vegan food traders there for Plant Powered Sundays to show you what it's all about.
Both events are free to attend, and you can find more information here.
___
Camelot Rises
Chorley
Thursday 24 – Sunday 27 February
28 Days Later, Insidious, and The Ring are just some of the chilling films showing at the North West's newest immersive drive-in cinema this week.
Northern kids of the 80s, 90s, and 00s will get the chance to revisit their youth and return to the legendary medieval-themed Camelot Theme Park in Chorley, which sadly closed for good back in 2012 and has been largely abandoned and derelict ever since.
This is an experience like no other though.
Hosted by Park N Party – the team also behind sell-out seasonal drive-in events SecretCity, ScareCity, and ChristmasCity – visitors in up to 300 cars get to park up and watch a series of horror films across 12 weeks at 'Camelot Rises', but only after they have survived a terrifying one-mile journey through what has been described as a "zombie-infested wasteland".
You can find out more about Camelot Rises and grab tickets here.
___
Macaron Making Class
Food Sorcery
Saturday 26 February
Didsbury's very-own cookery school is hosting a highly-requested macaron making class for all abilities this weekend hosted by with Steph Clubb, who'll take you through all of the key techniques needed to create these notorious bakes, including how to make the macaron shell, how to make fillings that "tantalise your tastebuds" and enhance your piping skills.
This class is designed to give you the confidence to go home and practice all of these techniques time and time again.
Refreshments will be included throughout the class, copies of the recipes will be emailed to you afterwards, and you'll get to take your tasty bakes home at the end.
You can find out more, and book tickets on the Food Sorcery website here.
___
Manchester Cheese Crawl
Manchester City Centre
Friday 25 February – onwards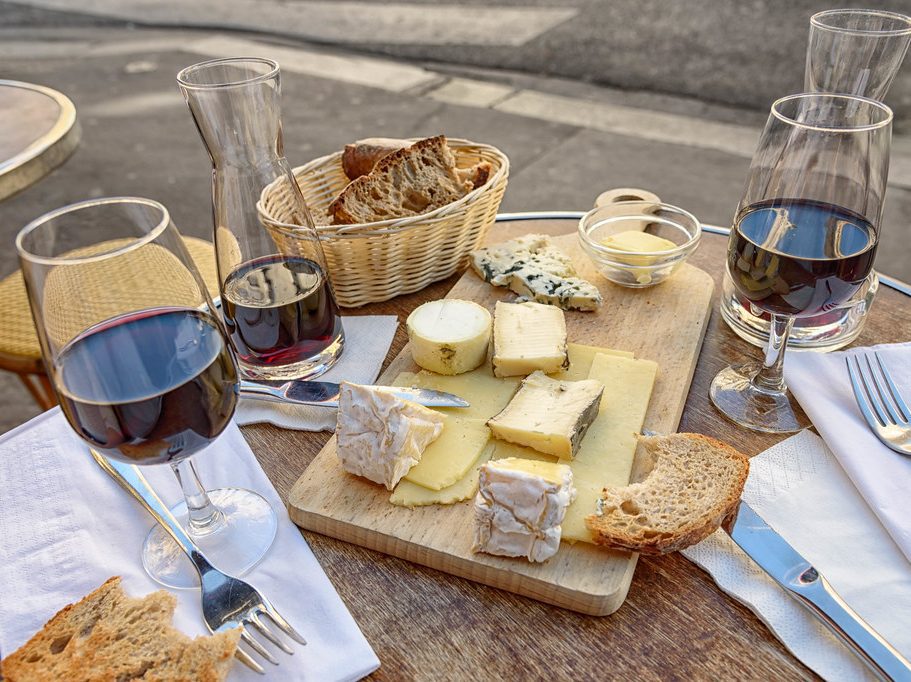 In what is undeniably the stuff of dreams for cheese lovers, you can now take part in a cheese and wine crawl around Manchester city centre.
Manchester is city that's packed with culture.
But if you don't fancy seeing the sights through one of the more typical tours, The Manchester Cheese Crawl will take you around some of the cheesiest spots the city has to offer for two hours of non-stop cheese-related fun – including everything from blue cheese tasting, to cheese quizzes, competitions, and more.
Tickets cost just £25 each, and include cheese samples, optional bread and crackers, and some red wine to complement.
You can find out more and grab tickets here.
___
Crafty Families at The Lowry
Salford Quays
Saturday 26 February
Crafty Families is an exciting and engaging art class for families and under 11's with a different theme each week, meaning you'll leave the session having created your own piece of art.
This week, those who attend Crafty Families will get to celebrate The Quays in a "fun and engaging" session to learn a bit about the history of Salford and The Quays, all while making your own 3D model of the area.
You can find out more and book your place here.
___
Featured Image – Escape to Freight Island | Trafford Centre