What's On
The best things to do in Greater Manchester this week | 22 – 28 August 2022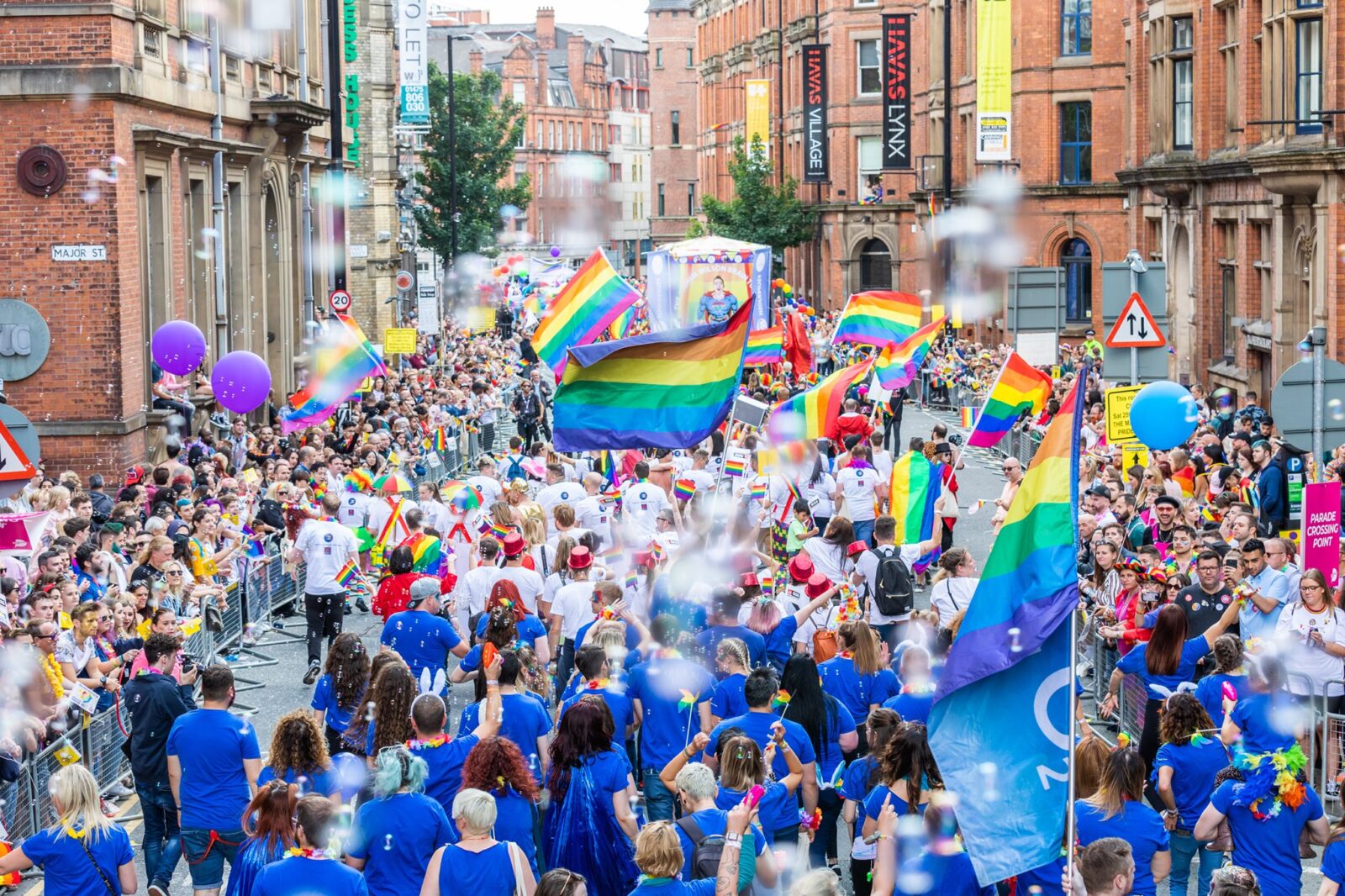 August is nearly drawing to a close across Greater Manchester, but not before we celebrate our final bank holiday weekend of the year.
Before the kids go back to school for the new term, and before we wave goodbye to summer for good, the events calendar is filled with plenty of different things to getting up to this week and bank holiday weekend, so once again, we've cherry-picked a few of the best bits for another edition of our 'what's on' guide.
As always, some of the events we're going to mention are completely free, while others will set you back a few pounds, and many will need to be booked in advance.
Here's our top picks.
___
Remarkable Neighbourhood Cocktails & Events by Maker's Mark
Manchester City Centre
Monday 22 – Sunday 28 August
A handful of Manchester's most-popular hospitality names have joined forces to bring a series of entertainment events to neighbourhoods across the city this month.
To celebrate the launch of its 'Remarkable Neighbourhood' summer incentive, Kentucky handmade bourbon brand Maker's Mark has rallied together some of Manchester's best-loved bars and restaurants to head across the city and serve up their take on the brand's signature Gold Rush Cocktail.
Cocktail masterclasses, live music nights, quiz nights, Kentucky food pairing events, and bar takeovers will also be on their way to the city's residential hotspots over the next few weeks.
You can find out more here, and read our round-up of the best events and cocktails here.
___
The Stockport Collection
Stockport Museum
Monday 22 August – onwards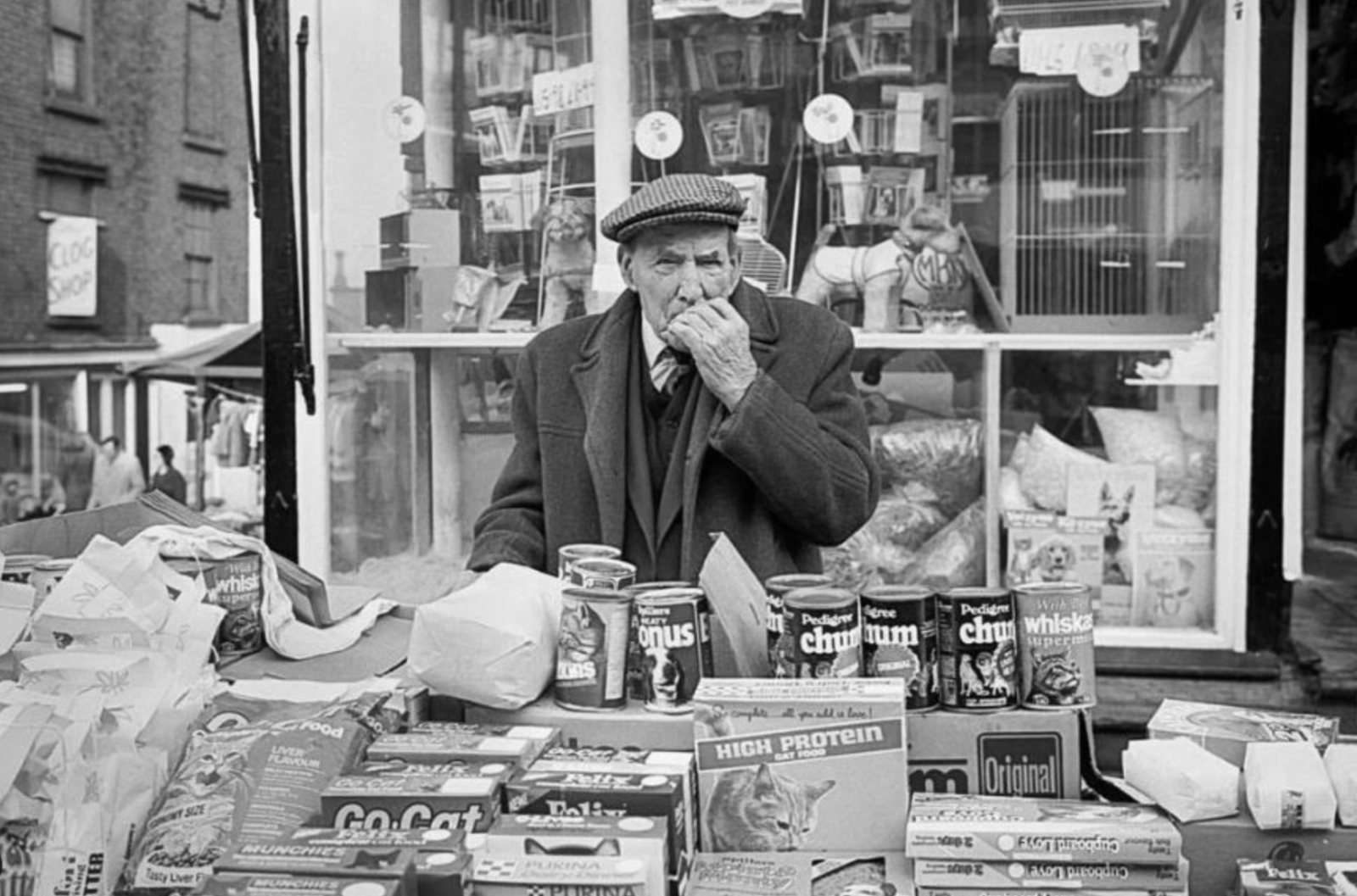 A new photography exhibition that captures life in Stockport during the 1970s has now opened at a local museum.
After a successful run at one of the town's most prestigious restaurants, Where The Light Gets In, back in June 2021, the exhibition – which is titled The Stockport Collection, and features the work of local photographer Heidi Alexander – has now opened to the public at Stockport Museum, and it's free for everyone to visit.
The Stockport Collection documents the social history of a particular time, place, and way of life.
The exhibition illustrates the human need for a sense of identity, and of belonging to a working community with a common purpose.
Find out more here.
___
Coronation Street Stars Tour
MediaCityUK
Monday 22 August – onwards
Coronation Street has revealed that its famous 'Stars Tours' are returning this summer, and it means you can meet "mystery" cast members on the legendary cobbles.
Just as the name suggests, the Stars Tours not only include the standard 90-minute guided tour of the external Coronation Street set in MediaCityUK, but they also give you the opportunity to meet the a surprise cast member from the show.
While bosses of the official guided tours are keeping names of the mystery cast members who are set to make appearances close to their chest, they have assured fans that they'll pop out to say hello, and pose for pictures, as well as letting you in on a few filming secrets or a story during the special events too.
Find out more and book tickets here.
___
The Manchester City Stadium Tour
Etihad Stadium
Monday 22 August – onwards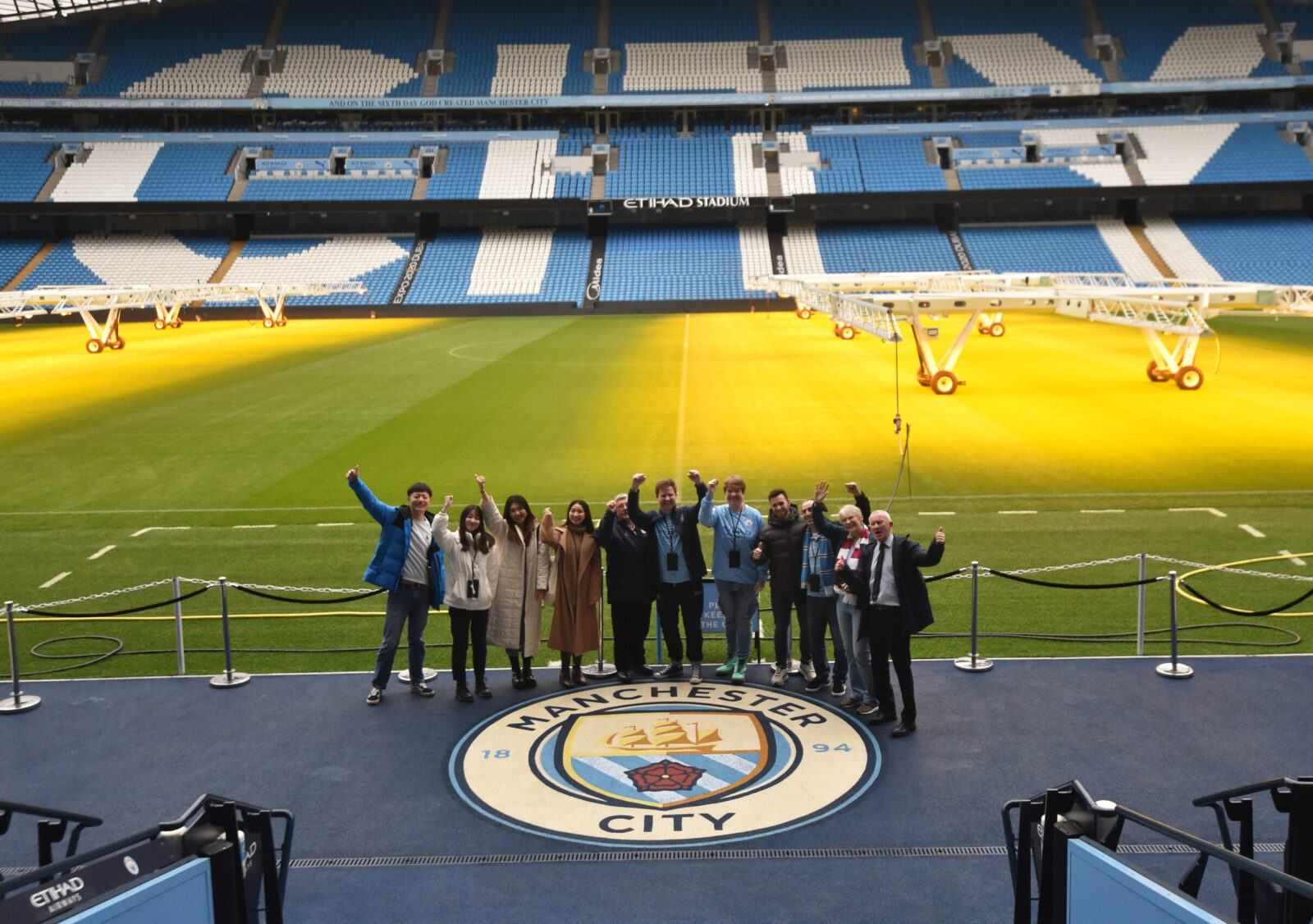 Families can kick-off the summer by going behind the scenes at Manchester City's Stadium to "experience the magic".
Expertly-guided by City's Tour Guides and filled with interesting stories, facts, and anecdotes from throughout the club's history, Manchester City's ever-popular immersive tours of the Etihad Stadium are running throughout the summer, and they have recently been rated in the top 1% of Tripadvisor experiences in 2022.
Tickets are now on sale, and will set adults back just £25 each, while it's £15 for those under 18, and anyone under the age of five can go for free.
You can find out more and grab tickets here.
___
Castlefield Viaduct
Castlefield
Monday 22 August – onwards
Manchester's New York-inspired 'sky park' at Castlefield Viaduct has finally opened to the public for the first time ever.
After the National Trust announced its ambitious vision to create an urban green space in the heart of the city centre by tackling the challenge of "greening" the Grade II-listed Castlefield Viaduct and celebrate the history of this well-known landmark over half a year ago, visitors are now able to enjoy the park in all its glory.
Thousands of plants, shrubs, trees, and more have been planted to transform the giant 330-metre steel viaduct into an elevated park.
100 people a day are able to visit the Castlefield Viaduct, and entry onto the structure will be free, but a booking system will be in place to help manage numbers.
Find out more here.
___
Looking for some new restaurants and bars to try out that have just opened in Manchester city centre this month?
As ever, a host of exciting new restaurants and bars have opened Manchester this month.
From a brand new Withington venue from the team behind Cottonopolis and The Edinburgh Castle, to the first bricks-and-mortar site in six years for supper club favourite Stretford Canteen, we've got plenty of good things to shout about.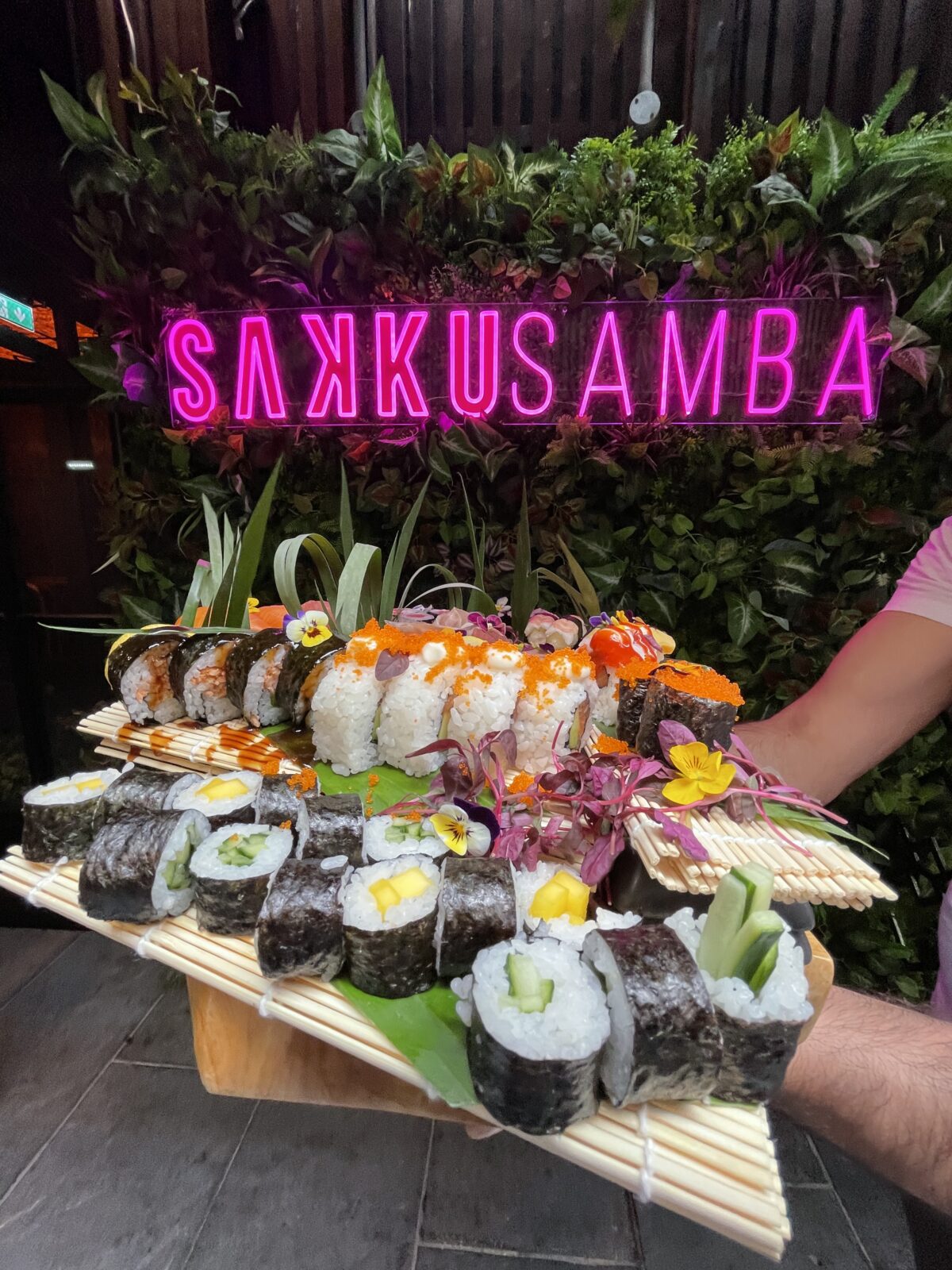 Think kitchen residents, new street food stalls, and all-you-can-eat steak and sushi restaurant and loads more.
You can read our round-up to find out where to put on your list this month here.
___
Ukrainian Independence Day
Manchester
Wednesday 24 August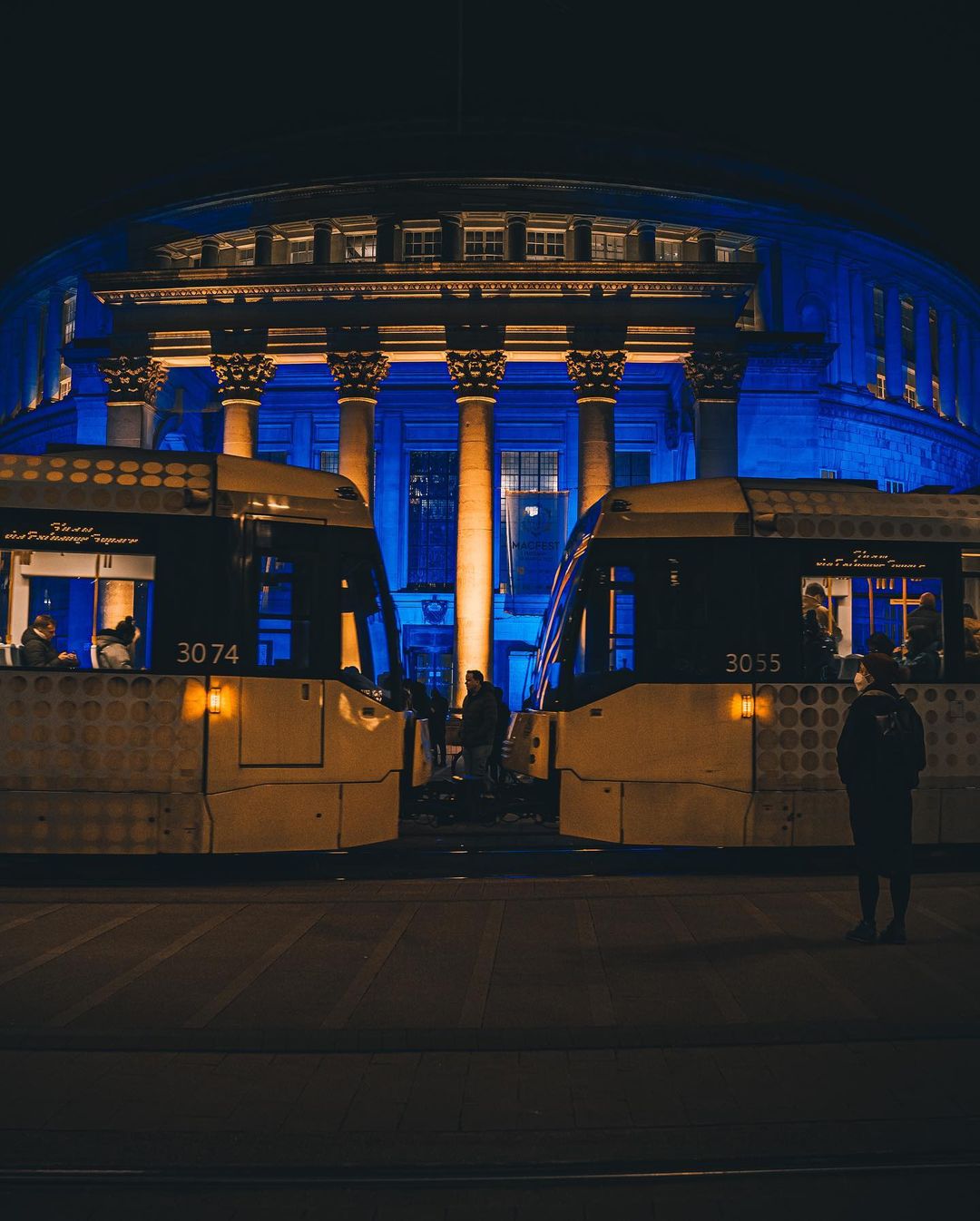 Manchester is to show its solidarity with the people of Ukraine by celebrating their Independence Day with a whole host of "vibrant" events this week.
As 24 August 2022 marks 31 years since Ukraine declared independence from the Soviet Union, and as well as it being six months since the country was invaded by Russia, Manchester City Council has decided to support the Ukrainian Cultural Centre's family fun day on Wednesday, and is inviting locals down to "immerse themselves in Ukrainian culture".
People will get the chance to sample some authentic Ukrainian food, and dance to traditional Ukrainian music, while there'll also be lots of entertainment for youngsters.
Find out more here.
___
Summer at ZOUK
Zouk Tea Bar & Grill
Thursday 25 August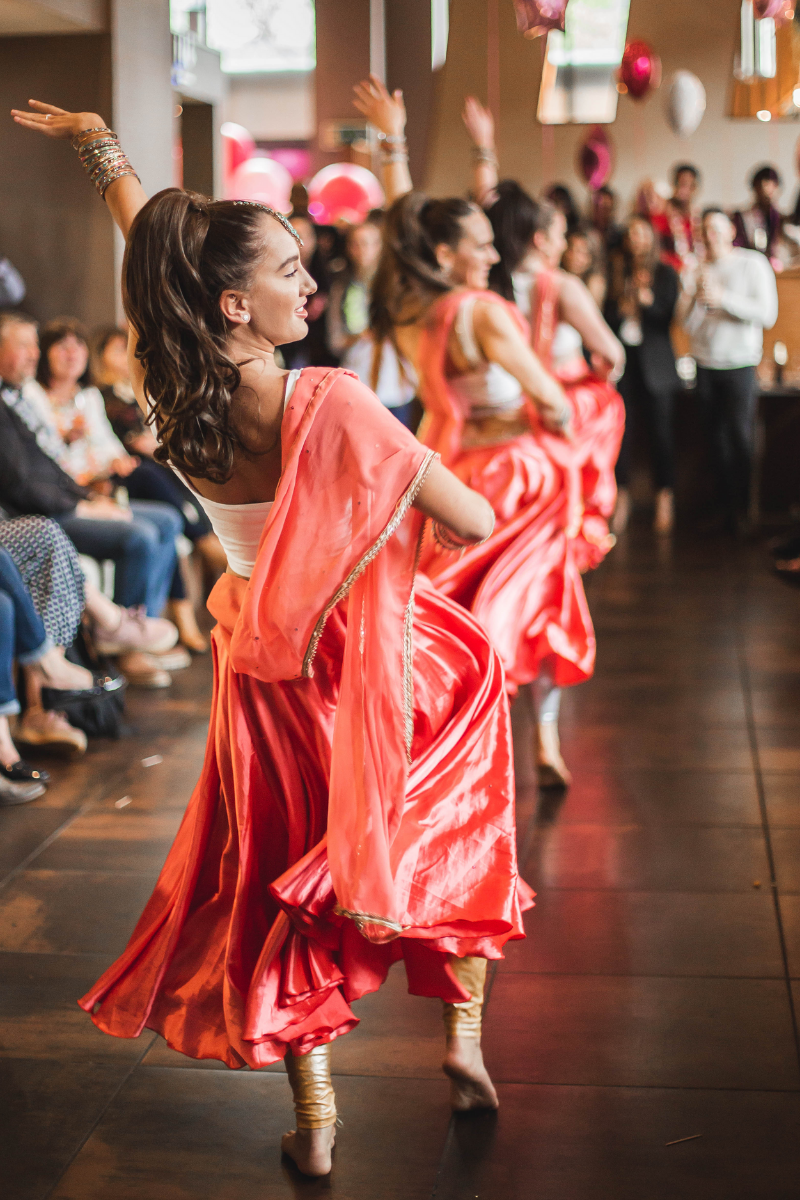 One of Manchester's best-loved restaurants Zouk is starting the weekend early this summer with lots of entertainment and special offers on drinks every Thursday evening, and the whole of the city invited to celebrate, soak up some sunshine on the huge outdoor terrace, tuck into award-winning Indian cuisine and enjoy traditional entertainment.
Find out more and make a booking here.
___
Pride Cinema
King Street Townhouse
Thursday 25 – Sunday 28 August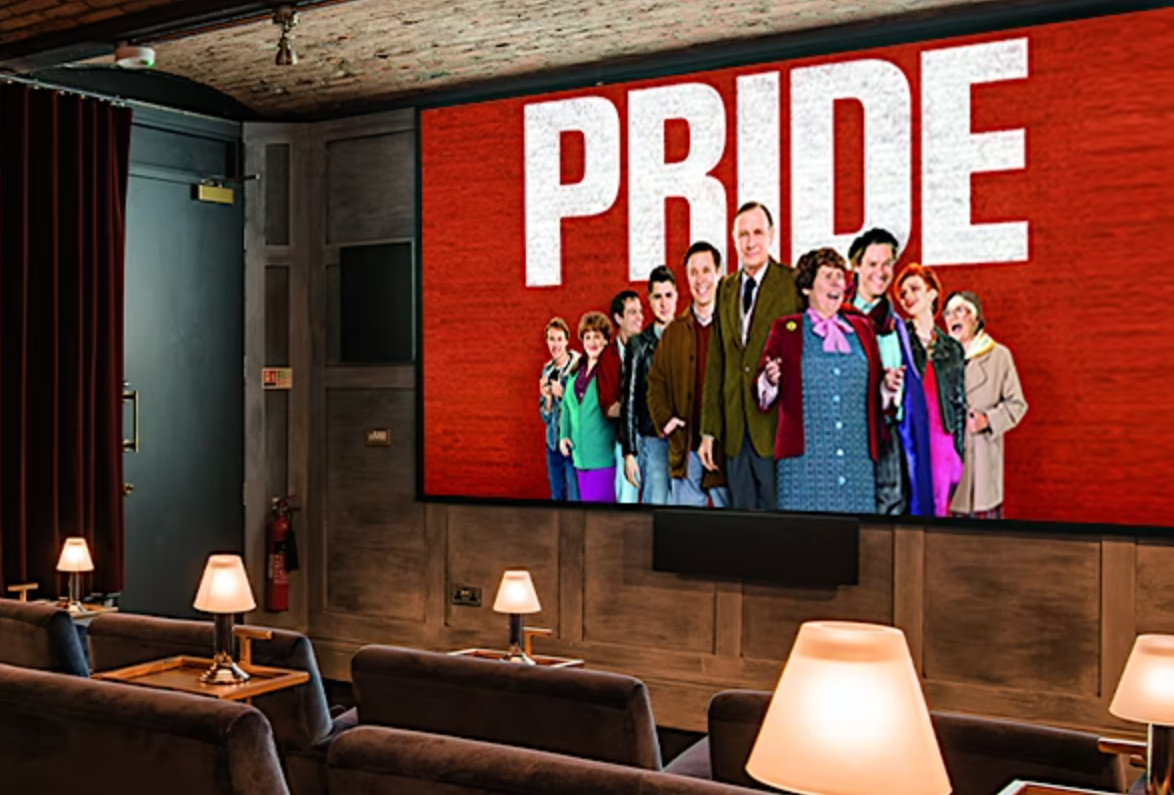 One of Manchester's most popular hotels, King Street Townhouse, is celebrating Manchester Pride 2022 in style at its very-own exclusive cinema this week.
Proud of Manchester and proud of the LGBTQ+ people who make up the city's vibrant community, King Street Townhouse is showing a range of films including Elton John musical fantasy biopic, 'Rocketman', the Oscar-winning 'The Danish Girl', and 'Bohemian Rhapsody', as well as a Brit-flick underdog 'Pride' – which is based on the true story of a group of lesbian and gay activists raising money to help families affected by the 1984 miners' strike.
Tickets to the Pride Cinema cost just £10 per person, and includes pick 'n' mix and popcorn – with all proceeds donated to the Manchester Pride Charity.
Find out more about screenings and grab tickets here.
___
Manchester Pride 2022
Manchester City Centre
Friday 26 – Monday 29 August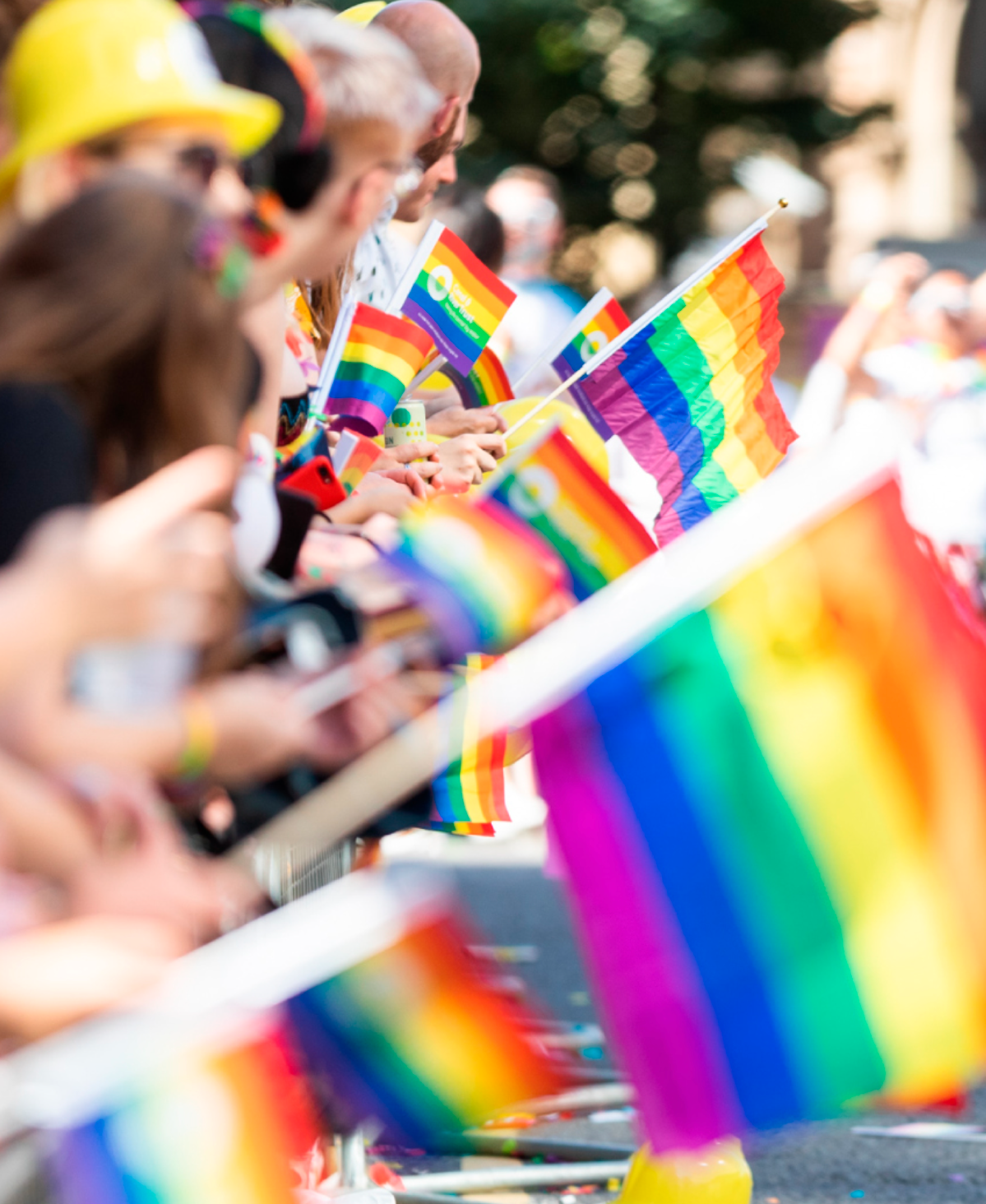 It's August bank holiday weekend, which is also known as Pride weekend here in Manchester.
After the COVID-19 pandemic forced celebrations to be cancelled or altered for two years in a row, Manchester Pride 2022 will see the return of the hugely-popular Pride Parade on Saturday – which is this year called the 'March for Peace' – with tens of thousands of LGBTQ+ people and allies gathering to walk in the parade and awash the city's streets with colour and celebration.
While the usual Manchester Pride Live event has been scrapped this year as the charity aims to "refocus its efforts", the Gay Village Party is still on the agenda, and there's also still plenty of other celebrations happening across the city over the extended, as well as countless Pride-themed events away from the official lineup too.
Find out more about Manchester Pride 2022 here, and read our round-up of fringe parties and events across Greater Manchester here.
___
Moovin Festival
Stockport
Friday 26 – Sunday 28 August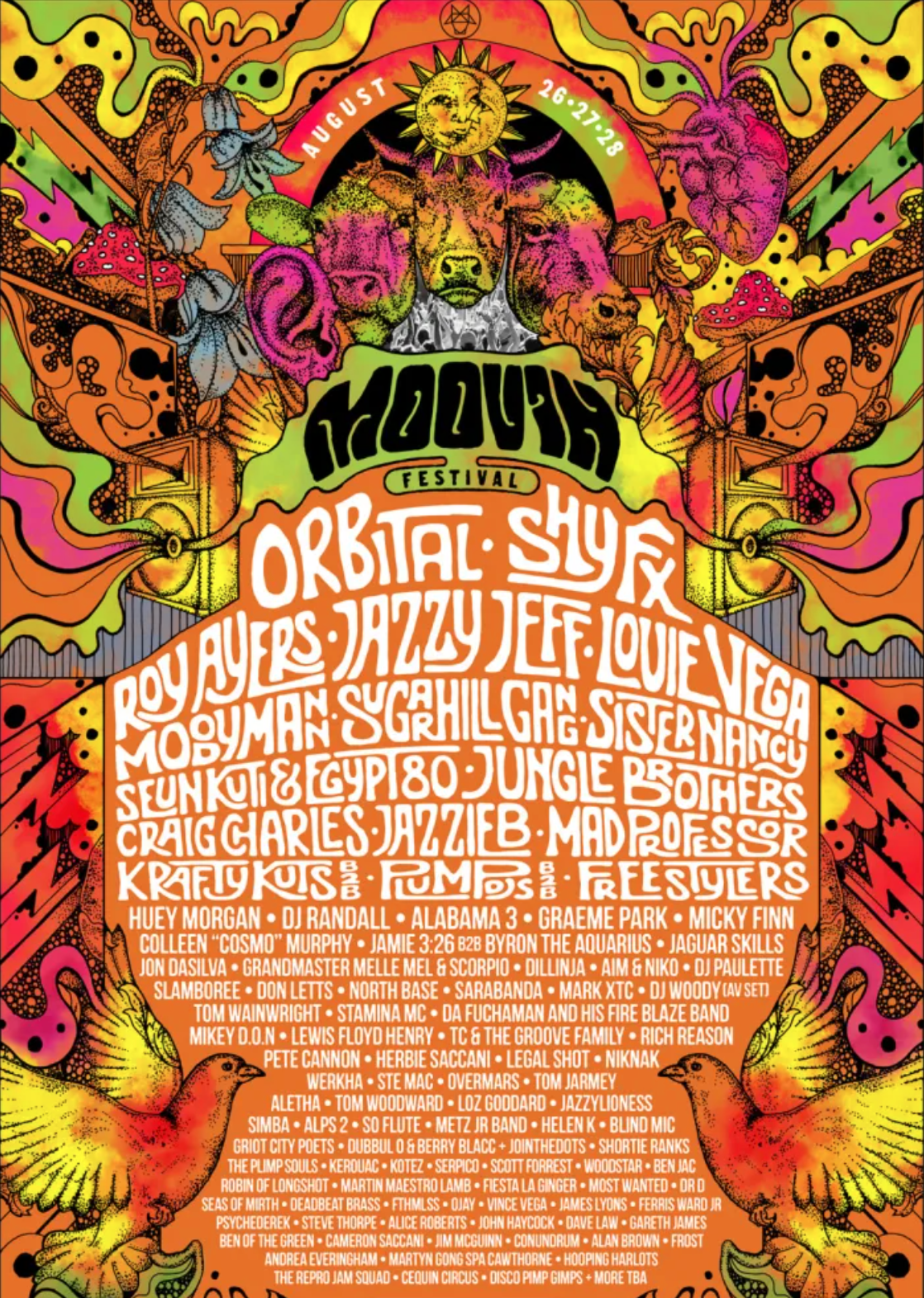 Moovin Festival is set to take over some prime Stockport countryside again this August bank holiday weekend, and the popular festival has revealed its biggest line-up yet for 2022.
Moovin – which is taking over the eco-friendly Whitebottom Farm in the heart of Etherow Country Park – is known for seeing festival-goers welcomed by a magical canopy of trees, a lake with waterfowl, and a breathtaking gorge, with a limited capacity to "keep the friendly, intimate (adult only) family vibe which has helped to make this boutique festival so special".
Billed as a weekend of "quirky, hedonistic madness", headliners include dance pioneers Orbital, funk and soul from Roy Ayers, dancehall vibes from Sister Nancy, and the party-starter that is DJ Jazzy Jeff.
Find out more about Moovin 2022 here.
___
Festa Italiana
Cathedral Gardens
Friday 26 – Sunday 28 August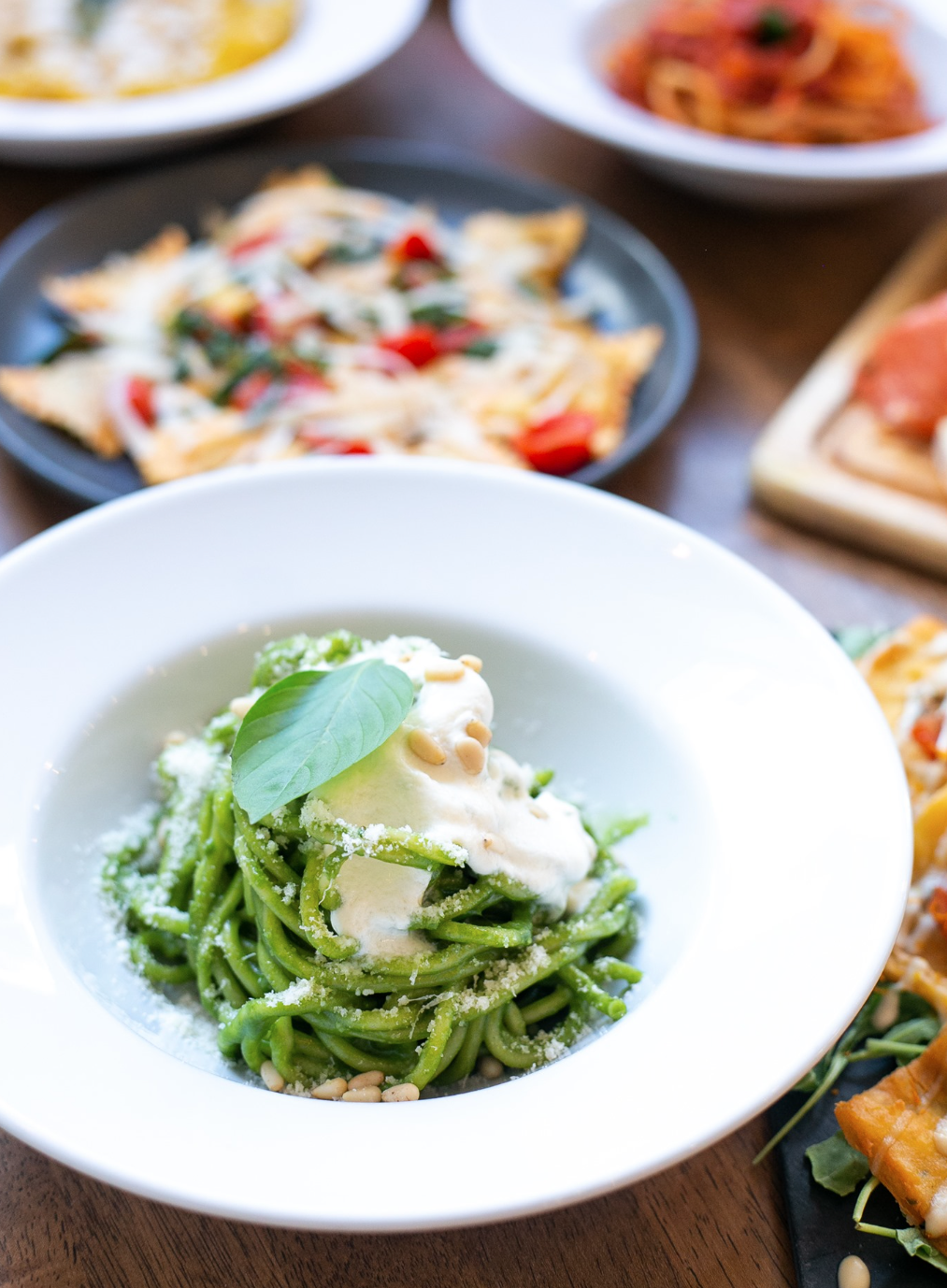 Festa Italiana, the free-to-enter weekend-long festival celebrating Italian food, drink and culture is returning to Festival Piazza this August bank holiday weekend for its fifth year in the city.
Taking place from 26-28 August 2022 at Cathedral Gardens in Manchester city centre, it will bring together some of the city's best Italian and Sicilian eateries alongside a host of live music, Italian bars and special chef masterclasses.
Find everything you need to know about Festa Italiana 2022 here.
___
Bolton Food and Drink Festival
Bolton
Friday 26 – Monday 29 August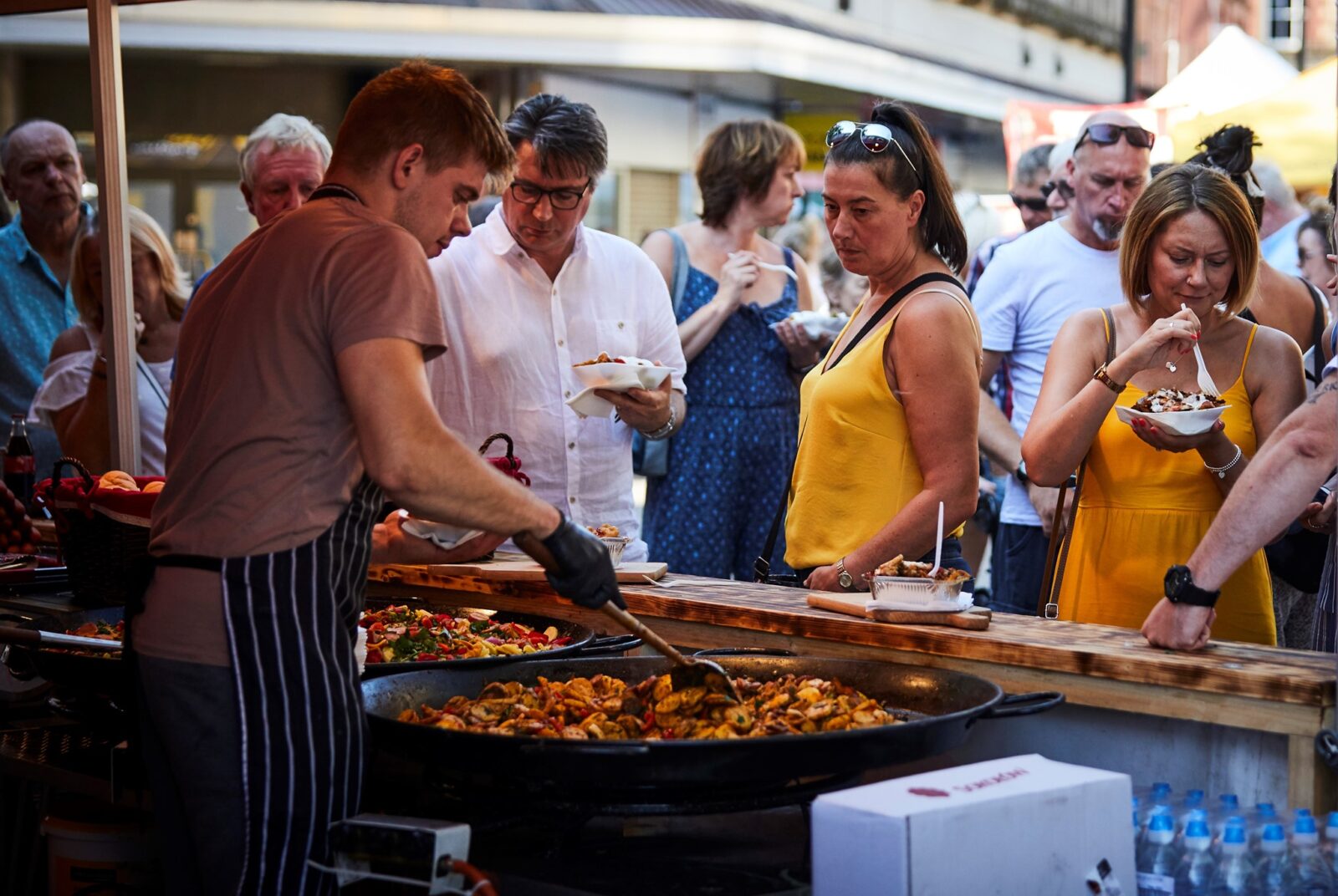 The hugely-popular Bolton Food and Drink Festival is returning this bank holiday weekend for its 17th year in the Greater Manchester town to serve up some of the best eats the region has to offer.
As the north west's biggest food and drink event, festival-goers can this year expect to see world-renowned chefs share their secrets during free cookery demonstrations, and a collection of outdoor bars, live music and street entertainment set to create the usual festival atmosphere that draws visitors from far and wide.
Find out more about Bolton Food and Drink Festival 2022 here.
___
Ben Sterling | All Night Long
Joshua Brooks
Saturday 27 August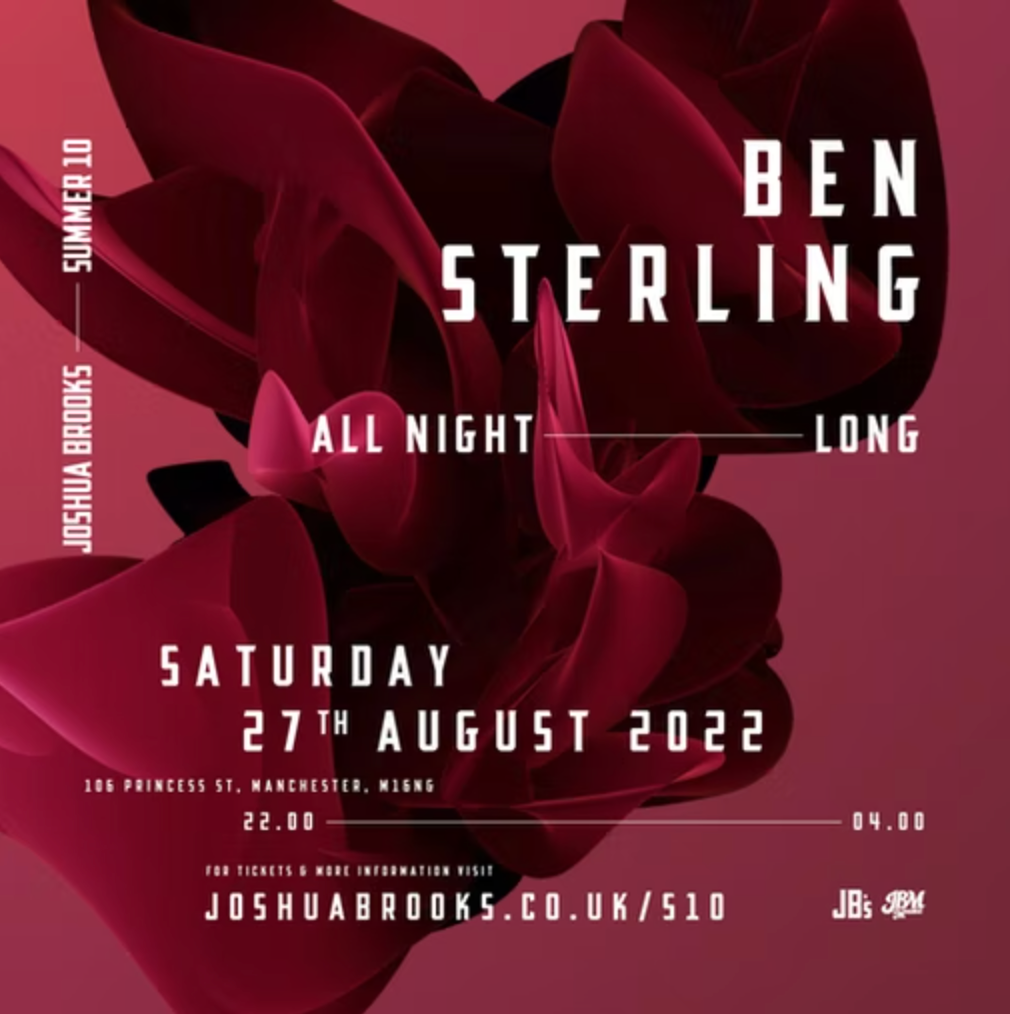 As part of its popular ongoing summer live series, city centre bar, restaurant, nightlife destination, and live music venue Joshua Brooks is welcoming acclaimed techno DJ Ben Sterling for an all-night-long set this Saturday 27 August.
Tickets are now available to buy online, setting you back just £14, and you must be 18 or over to gain entry to the venue.
Find more information and grab tickets here.
___
PowerUP
Science and Industry Museum
Saturday 27 & Sunday 28 August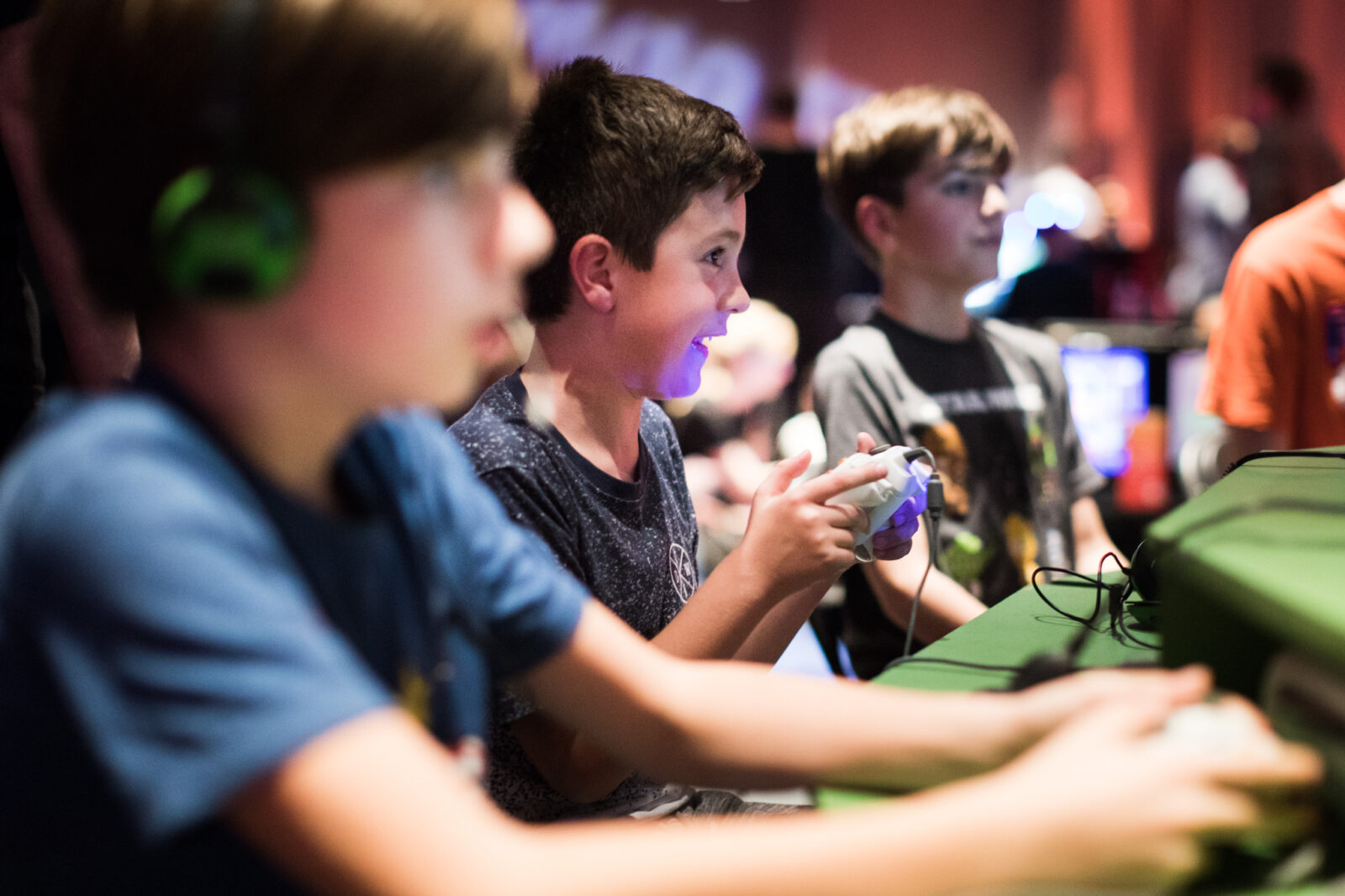 A huge gaming event has returned to Manchester.
With more than 160 consoles and hundreds of games to play, Power UP is back at the Science and Industry Museum for the first time in three years, taking ticket-holders on a journey through five decades of gaming, with everything from retro arcade games, to state-of-the-art virtual reality, and so much more.
Power UP is taking place every weekend and school holiday all the way through to December 2023, and every ticket includes unlimited play all day.
You can find more information here.
___
Doki Doki – The Manchester Japanese Festival
Sugden Sports Centre
Saturday 27 & Sunday 28 August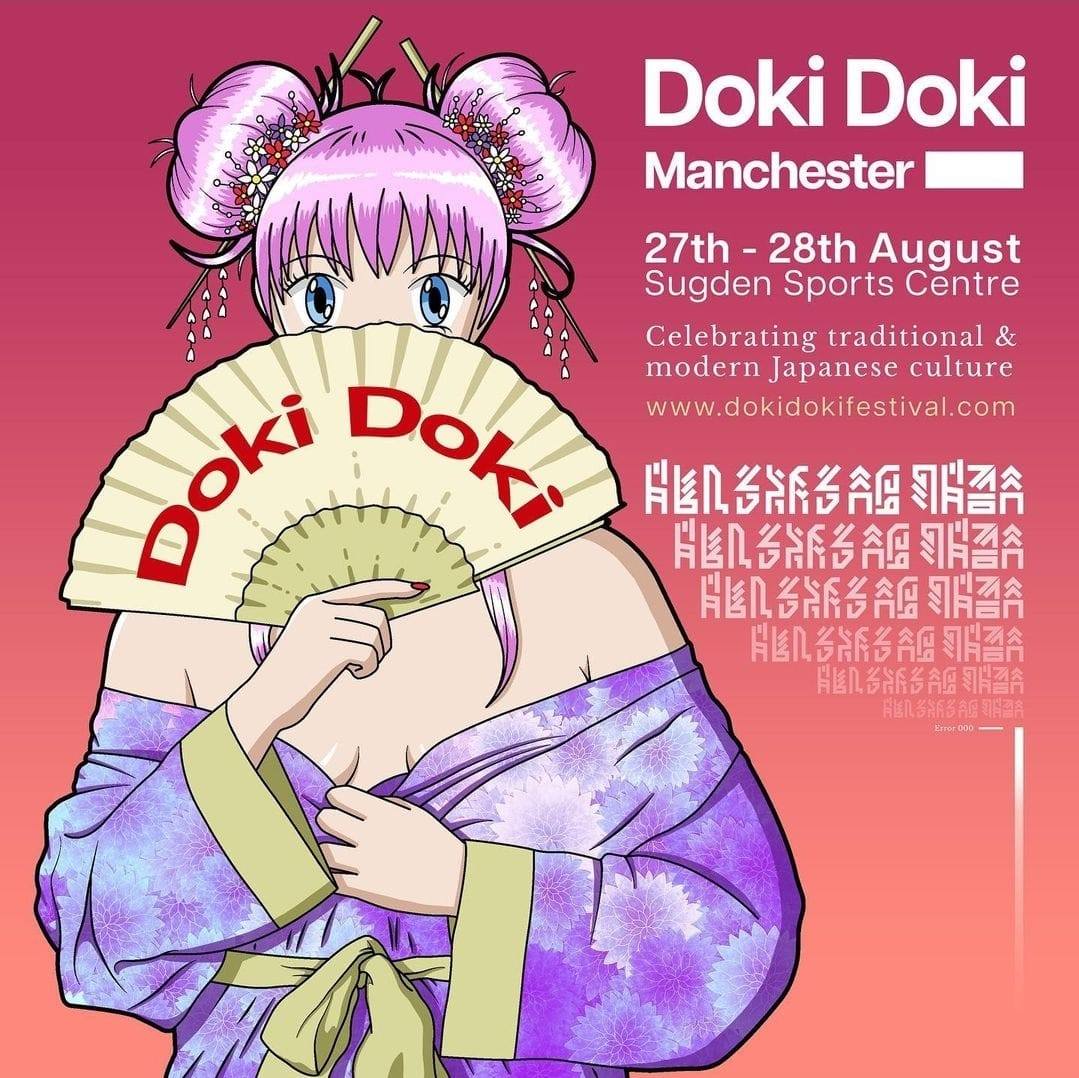 Doki Doki – The Manchester Japanese Festival is back once again for 2022.
Taking place from 11am-5:30pm on Saturday 27 & Sunday 28th August at Sugden Sports Centre in the heart of Manchester city centre, Doki Doki celebrates both traditional and modern Japanese culture, with a wide range of panels, talks, demonstrations, themed events, and more taking place across the weekend, as well as plenty of food and retail traders on site too.
The festival will also followed by an 18+ cosplay after-party on Saturday evening in the Sandbar next door to the festival venue.
Tickets for the festival are available to buy at the door on the day, and you can find out more here.
___
ManiFest
The Oast House
Sunday 28 August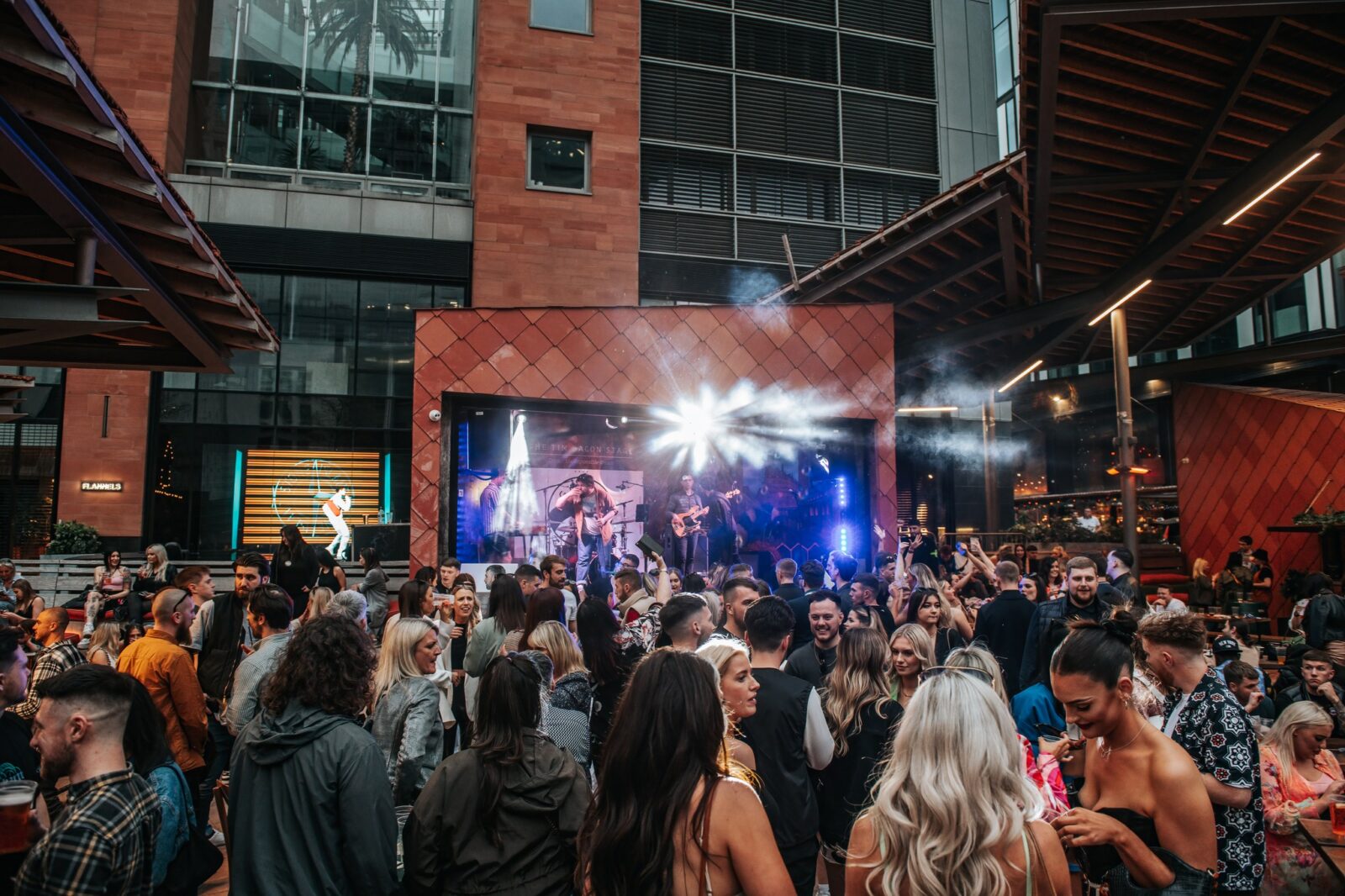 One of the most popular city centre venues is back with another edition of its free music festival this weekend.
The Oast House has launched a brand-new music festival, and it kicked-off for the first time over the extended Easter bank holiday weekend, with a full day of tunes provided by local musicians throughout the one-day event – and now, it's back once again for the August bank holiday weekend on Sunday 28 August to see the month out.
The festival, which is named ManiFest, takes over The Oast House's large outdoor terrace area, with a dedicated stage set up, street food, and free-flowing drinks.
You can find out more here.
___
Featured Image – Manchester Pride