What's On
The best things to do in Greater Manchester this week | 24 – 30 July 2023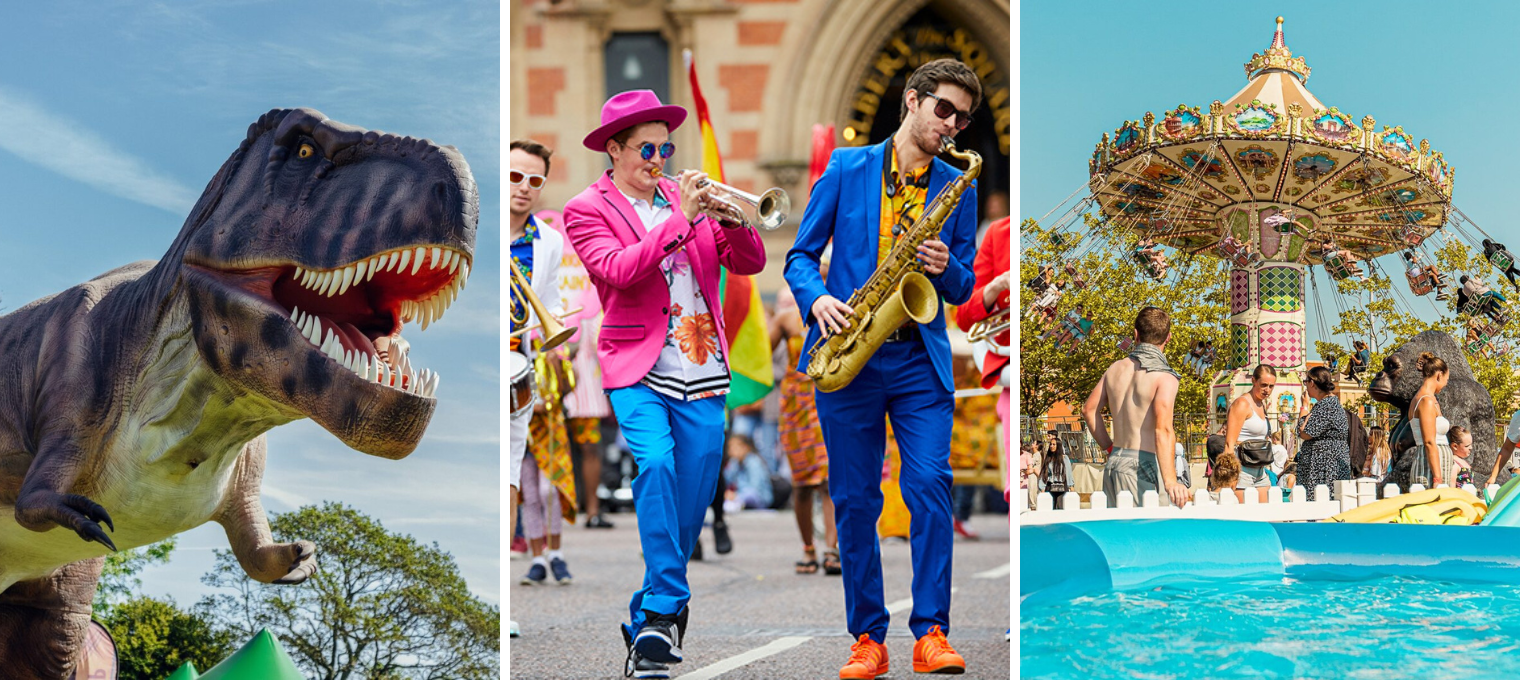 The summer holidays are officially here, and the fun is well underway.
Greater Manchester's usually-busy events calendar has been taken to the next level now that summer's here, with so much for everyone to be getting involved with – from festivals and family-friendly activities, to foodie feasts, immersive experiences, and so much more.
If you're stuck for choice, we've cherry-picked a few of the best bits for another edition of our 'what's on' guide this week.
Here's our top picks.
___
Operation Ouch!
Science and Industry Museum
Monday 24 July – onwards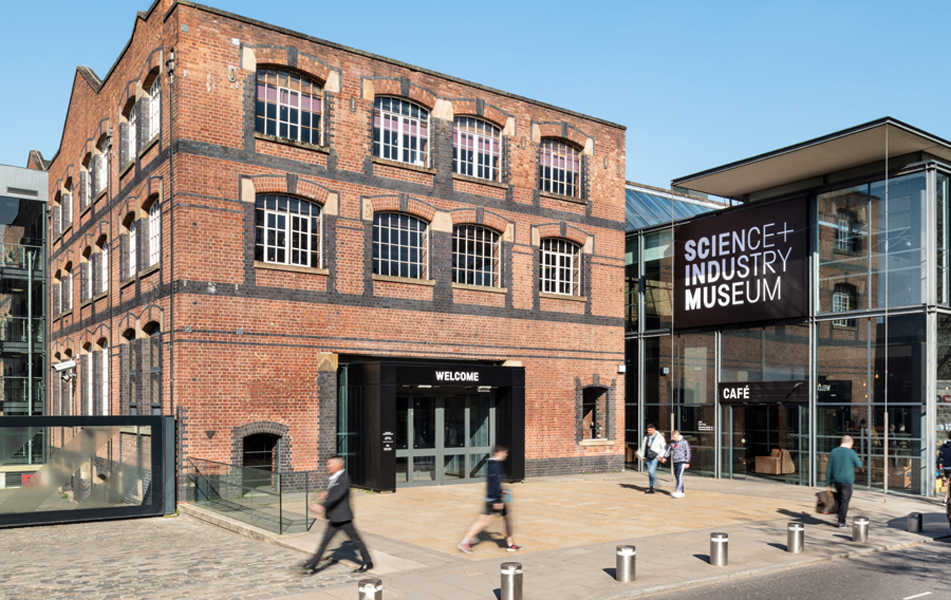 A brand-new exhibition is currently having its world premiere at the Science and Industry Museum in Manchester, and it's giving families the chance to "dive headfirst into the digestive system" and "travel like a poo".
The new blockbuster exhibition, Operation Ouch!, is based on and will see the award-winning CBBC children's TV series brought to life.
Visitors can expect interactive experiences, amazing objects from the Science Museum Group's collection, and appearances from world-renowned doctors who will be on hand to guide audiences through this "lively, interactive, and playful adventure to better understand our brilliant bodies".
Find out more and grab tickets here.
___
Summer Daze
Trafford Centre
Monday 24 July – onwards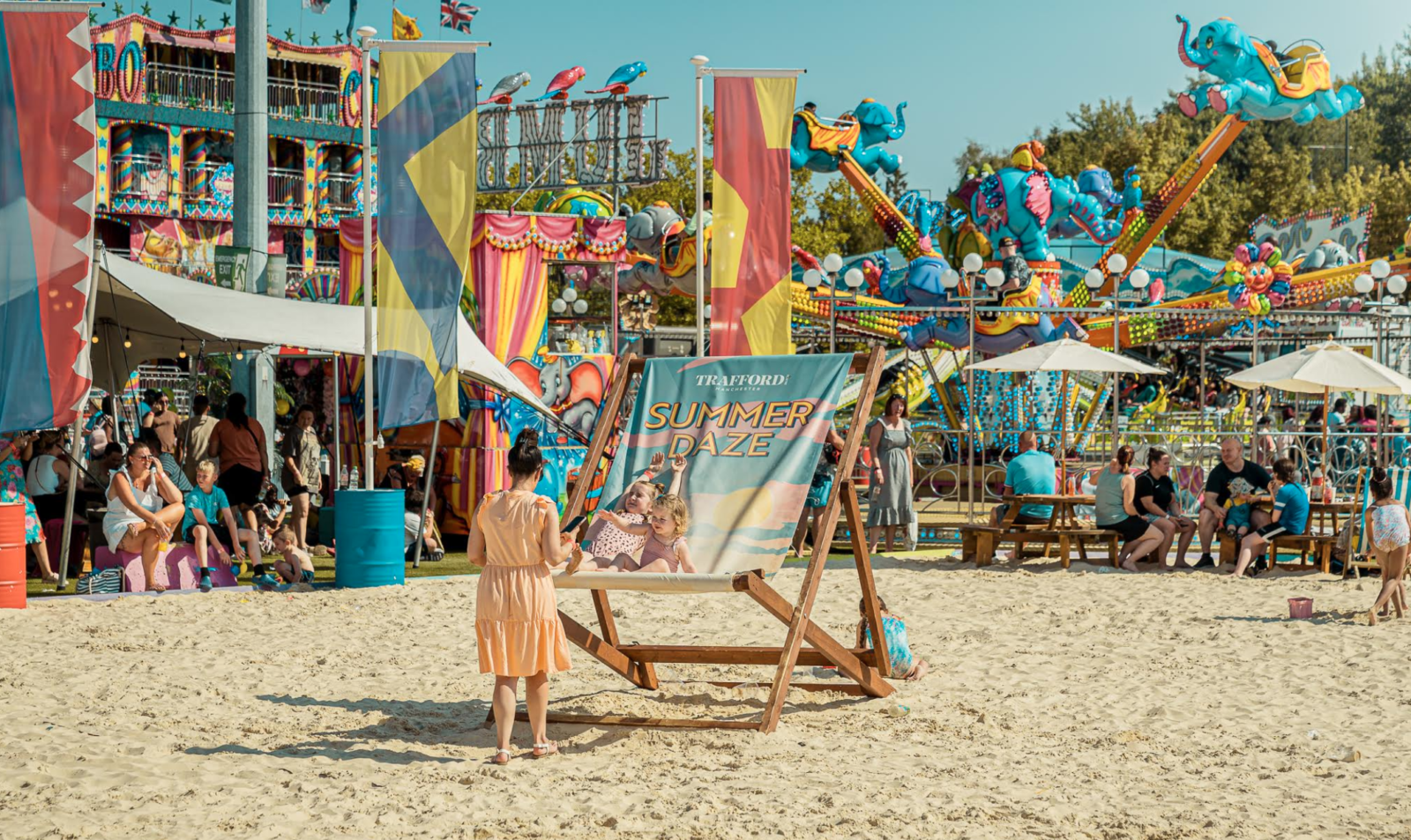 Summer Daze is back and better than ever at the Trafford Centre this summer.
Running all summer long right the way through until early September, Summer Daze is home to a massive 600sqm beach for sunbathing and sancastles, and not one but two "thrilling splash parks" with loads of water jets outside the shopping centre.
Not only that, but there's also a retro funfair with over 20 fairground rides, and you can also take part in crafting workshops and face painting, and catch costume characters, live music, and entertainment.
Find out more here.
___
The Great Frogtastic Invention Trail
Stockport
Monday 24 July – onwards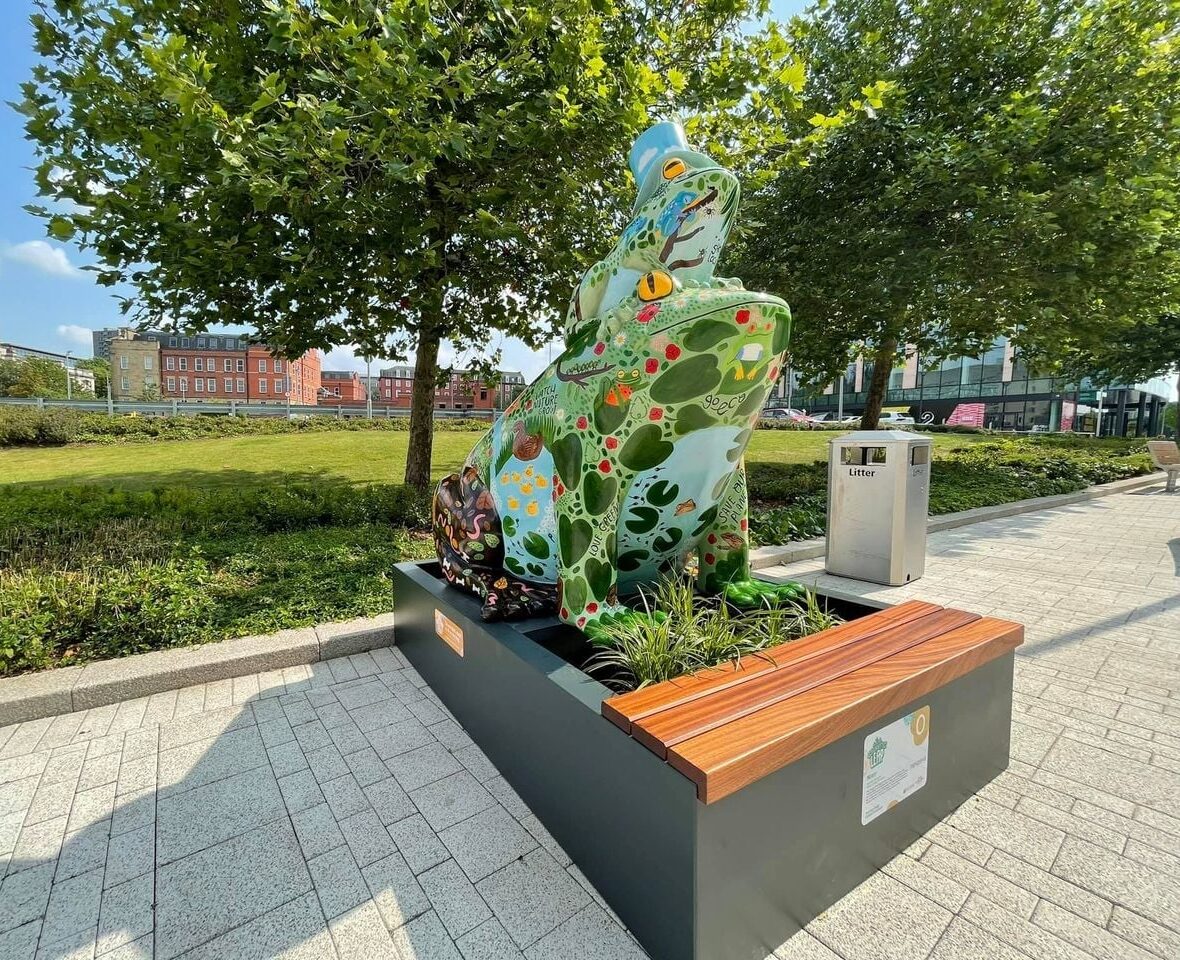 Stockport's beloved giant colourful frog sculptures have returned.
Following the undeniable success of previous art trails in both 2019 and 2021, the Stockport Frogs are back for a brand-new adventure this summer, with 19 multi-coloured amphibians having hopped onto podiums across the town centre.
This year's trail is themed all around 'Frogtastic Inventions', and will see frog-spotters of all ages get to make their way around the town centre on what's set to be an "educational, engaging and vibrant" outdoor adventure.
Find out more here.
___
Winnie the Pooh: A New Musical Adaptation
Manchester Opera House
Monday 24 – Wednesday 26 July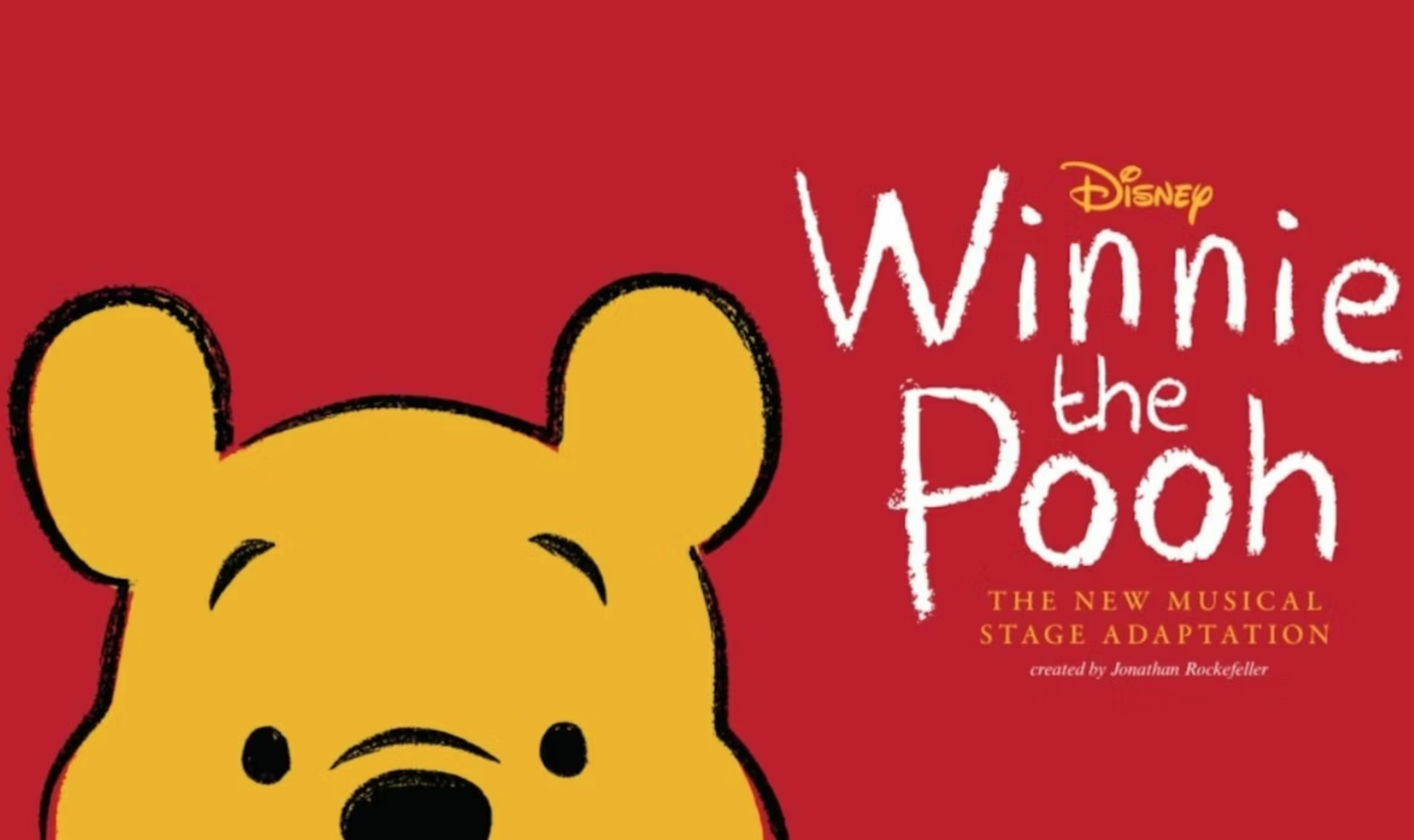 The nostalgic magic of the Hundred Acre Wood is set to come to life on stage right here in Manchester this week.
Disney's iconic Winnie the Pooh, Christopher Robin, and of course, their best friends Piglet, Eeyore, Kanga, Roo, Rabbit, and Owl (and don't forget Tigger too) are all the stars of the show in this new beautifully-crafted musical stage adaptation that's created by renowned family entertainment creator, Jonathan Rockefeller.
Find out more and grab last-minute tickets here.
___
Julia and Axel – 30 Years of Favourite Stories
The Lowry
Monday 24 July – onwards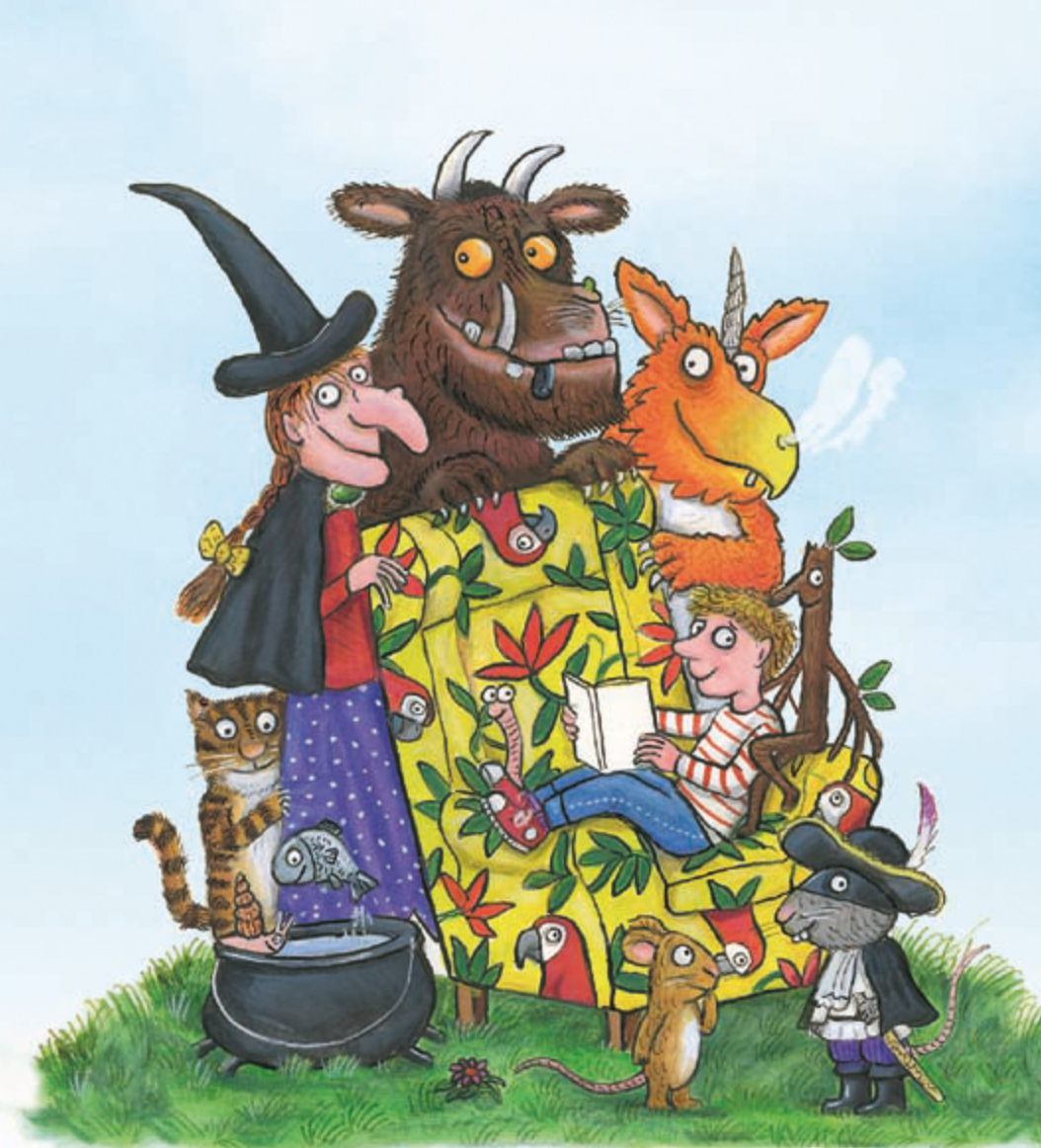 The incredible work of Julia Donaldson and Axel Scheffler is being celebrated in a new exhibition at The Lowry this summer.
The free family-friendly exhibition features several of Julia Donaldson's personal writing notebooks that contain her first ideas and creative thinking behind her picture book stories, and these are shown alongside Axel Scheffler's artwork to show the process of his illustrations.
Little Mancs can be creative themselves at the exhibition, as they are guided to write their own stories, draw pictures, dress up, and play fun games inspired by the books.
Find out more here.
___
Dinosaurs in the Park
Heaton Park
Monday 24 July – onwards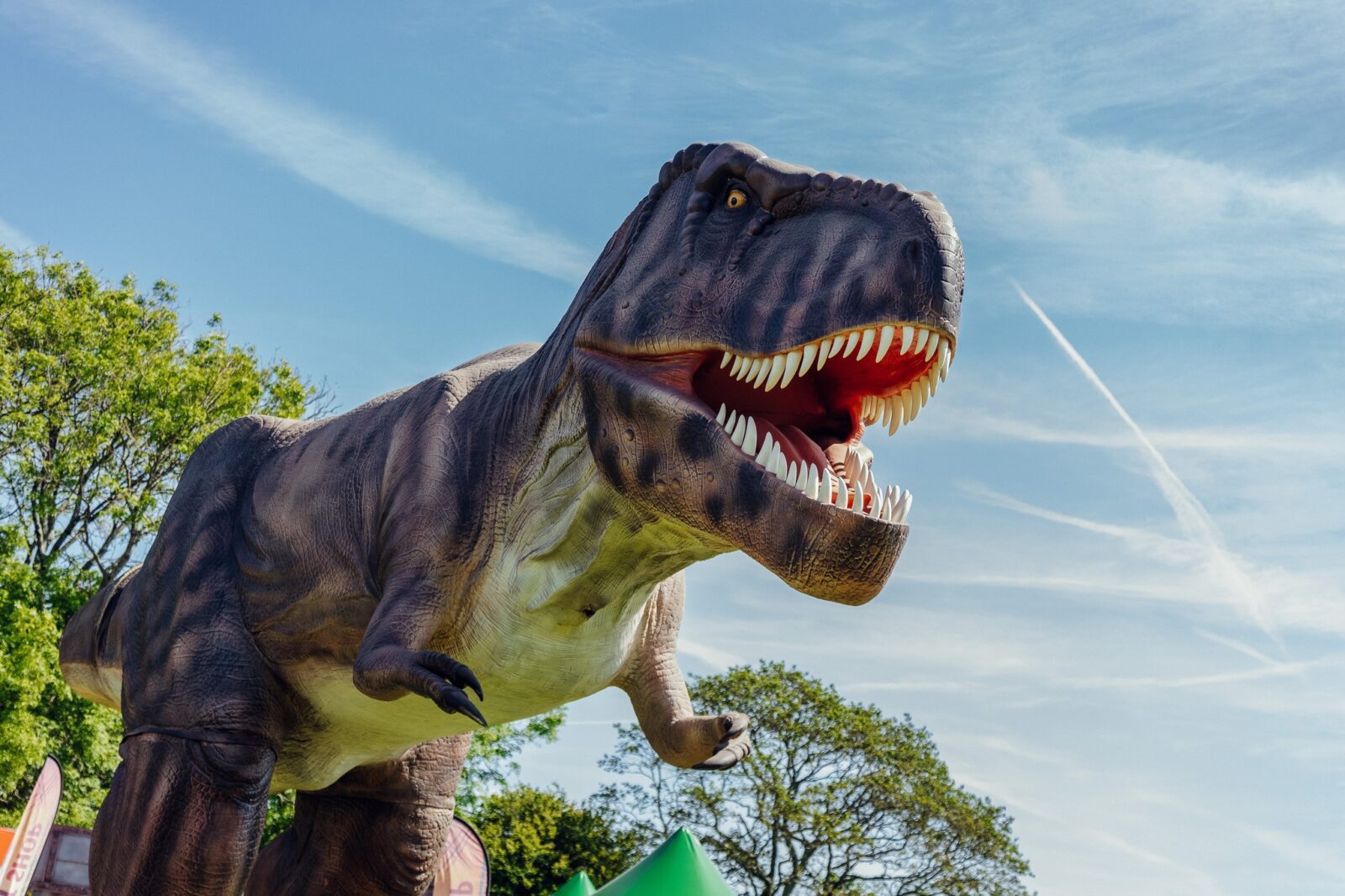 Dozens of life-sized animatronic dinosaurs have taken over the grounds of Heaton Park for the summer.
Manchester has become "a palaeontologist's playground" as around 40 life-sized animatronic dinosaurs have descende on the popular park to give dino fans of all ages the chance to get up close and personal with well-known favourites such as the Stegosaurus, Triceratops and Velociraptor, as well as the lesser-known Dilophosaurus, Kentrosaurus, and Hypacrosaurus.
Visitors can expect dinosaurs around every corner, and "an educational and enjoyable day out for the whole family".
Find out more and grab tickets here.
___
La Clique
Depot Mayfield
Monday 24 – Saturday 29 July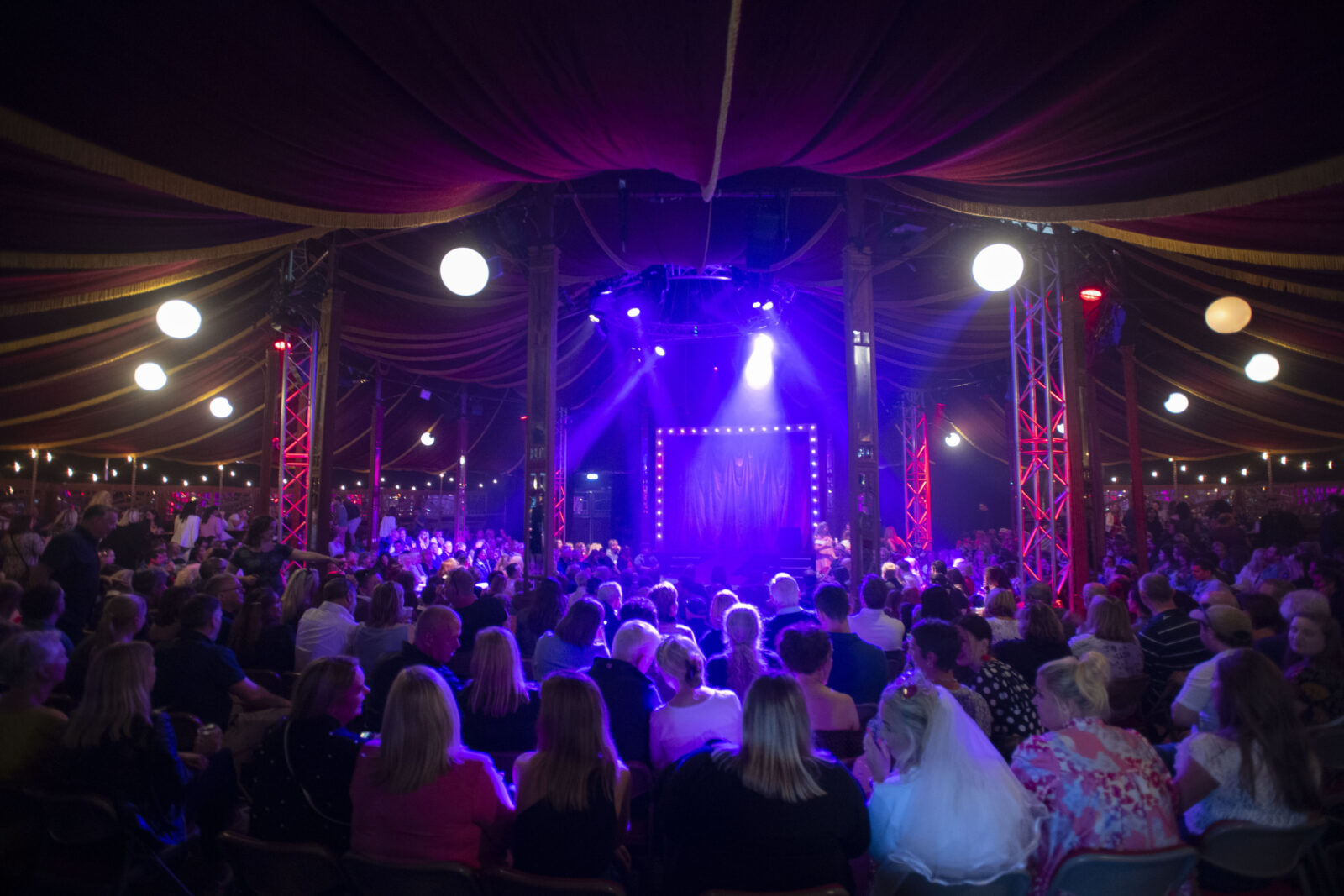 This is your last week to catch La Clique.
The world-leading show on the roof of Depot Mayfield featuring the best circus and cabaret acts in the world had its stay in the city extended right through to the end of this month, but this Saturday officially marks the last day you'll be able to watch the trailblazing performances.
Presented by live entertainment company Underbelly, La Clique has been wowing audiences with its genre-defining cabaret show, and for its Manchester stint, performers will include tension strap artist LJ Marles, singer Chastity Belt, aerial contortion artist Miranda Menzies, comedy and stunt performer Sam Goodburn, and more.
Find out more and grab the last tickets here.
___
King Pins
Trafford Palazzo
Monday 24 July – onwards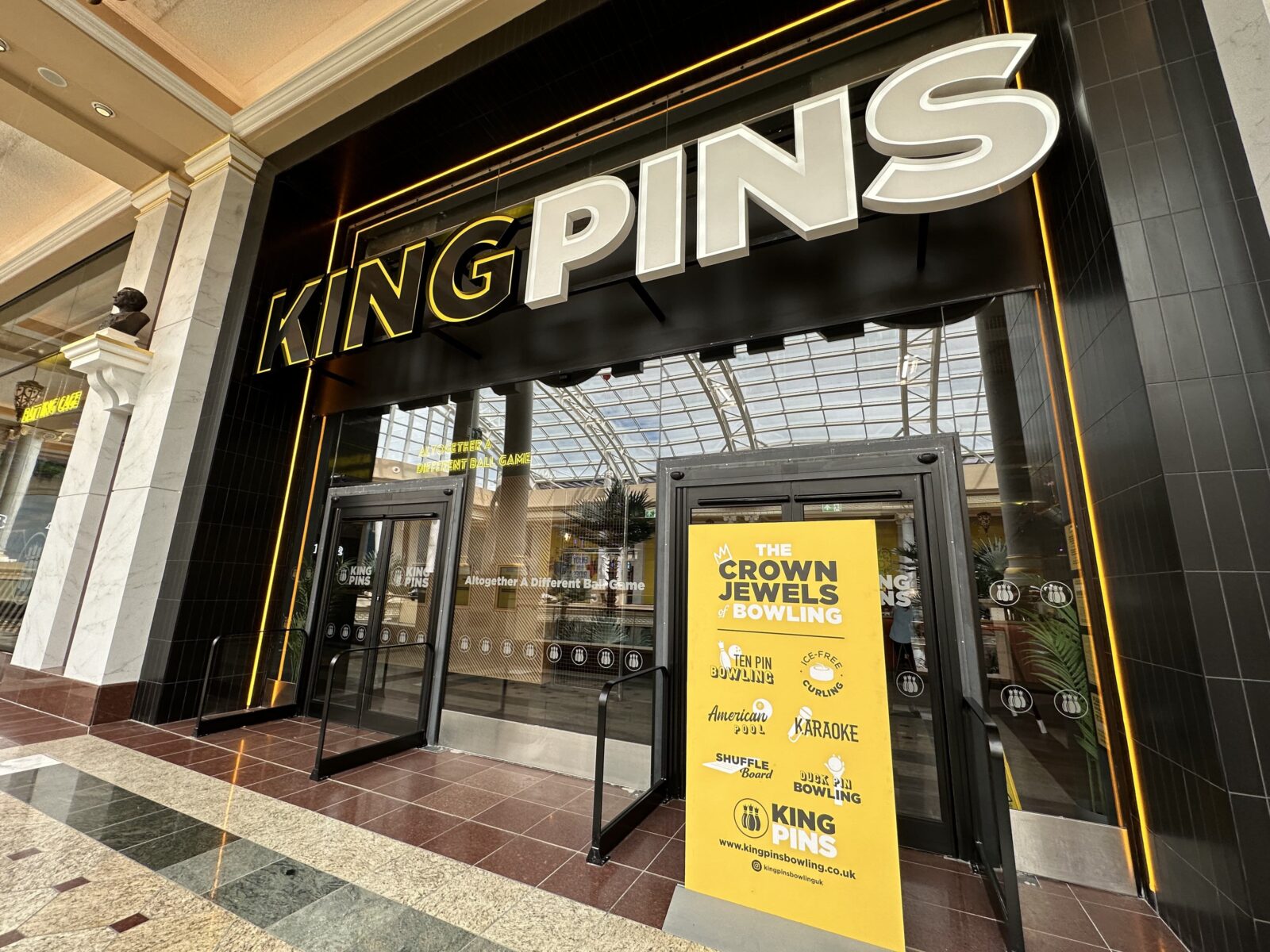 King Pins has brought its bowling experience for all the family to Greater Manchester.
Finally opening last week after a long time coming, those heading down to the brand-new King Pins at Trafford Palazzo can expect both state-of-the-art Ten Pin bowling and Duck Pin bowling lanes, as well as ice-free curling, shuffleboards, air hockey, arcades, karaoke booths, and so much more.
Not only that, but there'll also be two independent street food stands, a dessert kiosk, and a full-service bar pouring cocktails, homemade slushies, and 20 different beers.
Find out more here.
___
Into The Night
Chester Zoo
Monday 24 July – onwards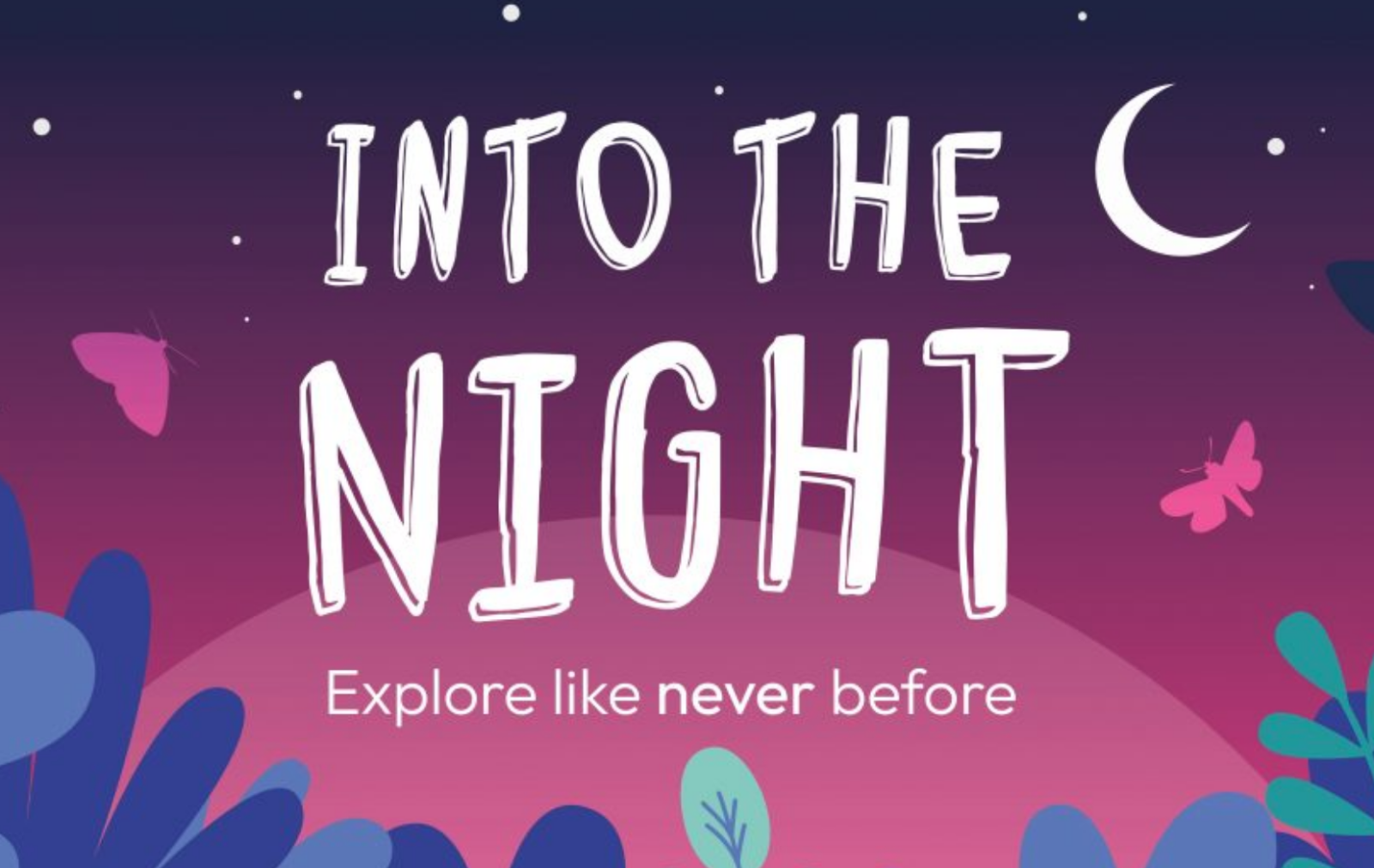 Chester Zoo has brought its popular 'after hours' events back this summer.
Giving visitors the chance to explore the UK's biggest charity zoo "like never before", the Into The Night series was launched to massive success in 2022, and offered unlimited access to animal habitats, indoor areas, and restaurants after hours for the first time ever.
And this summer, it's back for animal lovers who missed out.
With tickets now on sale from as little as £10, Chester Zoo is inviting people to discover the zoo as the sun goes down with thrilling live entertainment, special guest appearances, and delicious food and drink.
Find out more and grab tickets here.
___
Fancy trying out some new bars, and restaurants that have opened in Greater Manchester this month?
With summer now in full swing and al fresco drinking and dining in full flow, it feels right that a new venue boasting Manchester's biggest beer garden opens this month – with a rum bar boasting a whopping 64 different frozen daiquiri combinations, no less.
There is more to check out at new Malaysian restaurant Kaya providing a melting pot of flavours on Chinatown's Faulkner Street, and Altrincham food hall Chi Yip providing the Trafford market town with everything from traditional roast meats to bubble teas.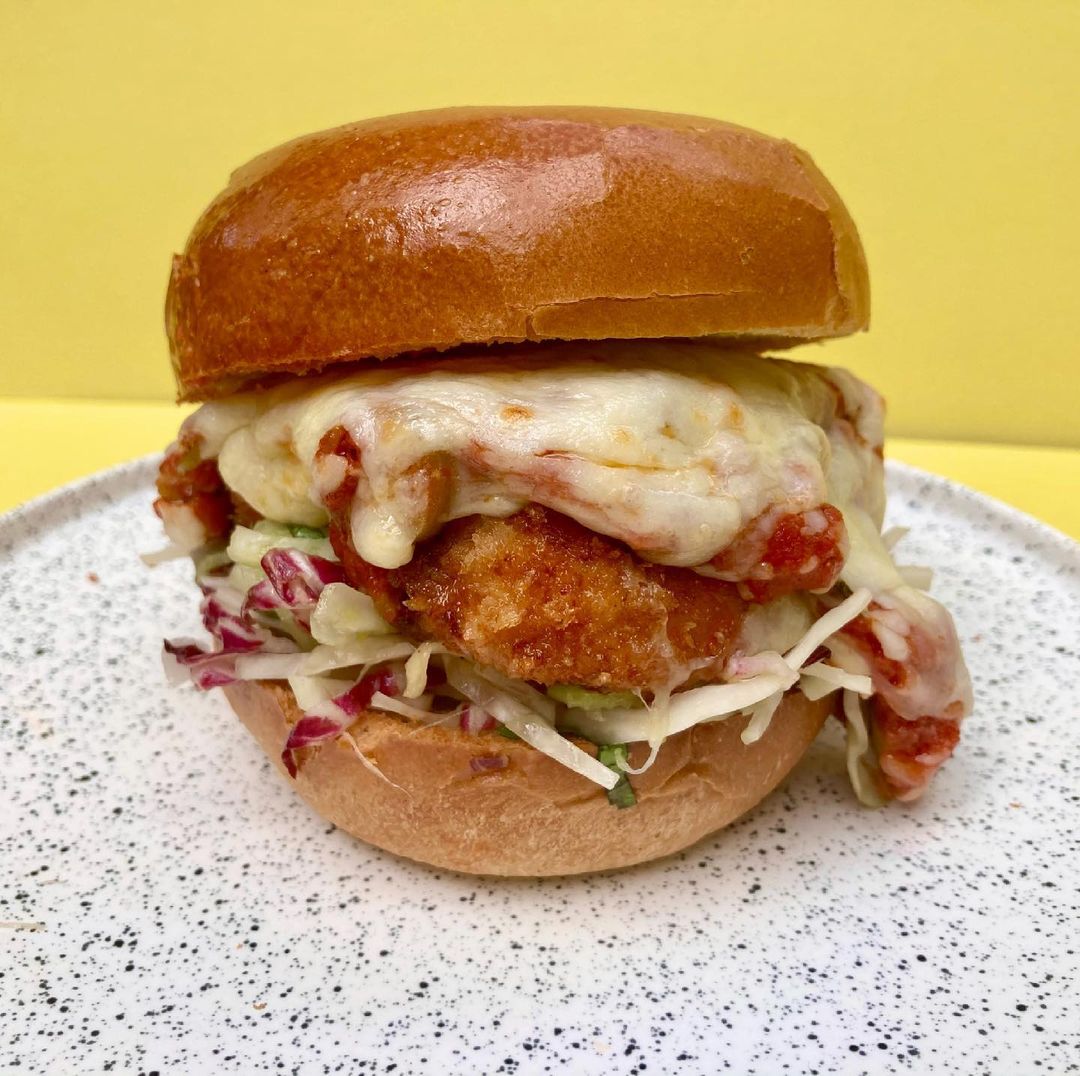 Add to that a new city centre wine shop and bar, a sun trap Northern Quarter bar with even more outdoor seating, and a new restaurant in Prestwich from lockdown sandwich dealers San San.
Find out where to put on your list this July here.
___
Charlie and the Chocolate Factory – The Musical
Palace Theatre Manchester
Monday 24 – Sunday 30 July
A musical version of Roald Dahl's iconic children's classic Charlie and the Chocolate Factory is currently out on a tour of the UK, and this is your last week to catch it in Manchester.
After already proving to be a smash-hit on both the Broadway stage and in the West End, Charlie and the Chocolate Factory – The Musical – which is based off the 1964 Roald Dahl novel of the same name and the Warner Bros. film – is at the Palace Theatre until this Sunday.
The musical tells "the devilishly delicious tale" of young golden ticket winner Charlie Bucket and the mysterious confectionary wizard Willy Wonka.
Find out more and grab tickets here.
___
StarWash Roller Disco
Trafford Centre
Monday 24 July – onwards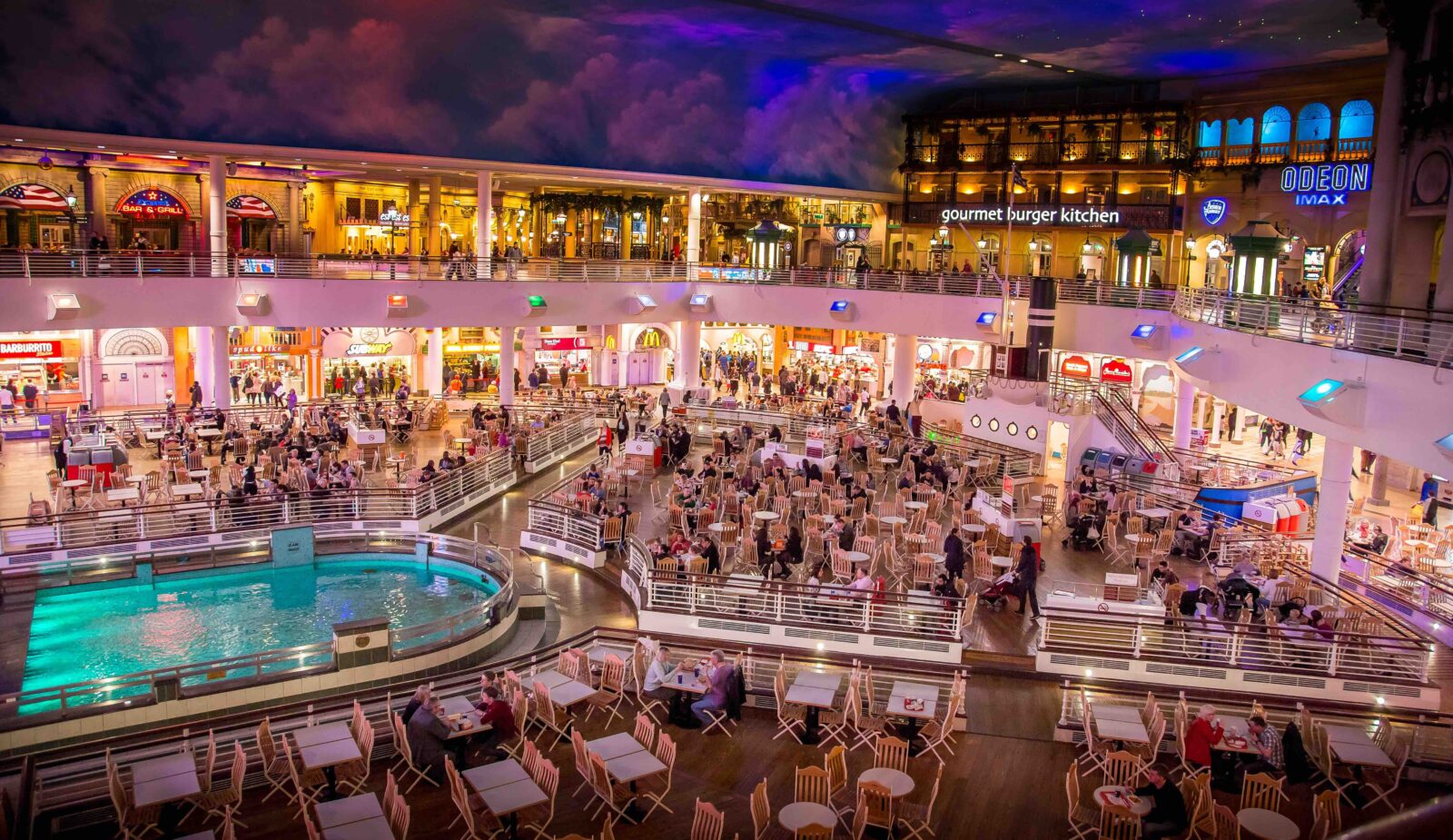 Trafford Centre's new disco-themed roller rink has officially opened for the summer.
Having popped-up in The Orient food court in front of the Main Stage area, the shopping centre's new StarWash Roller Disco is described as being a "dazzling disco-themed roller rink" that's an immersive experience where skaters can "get down both on and off the rink".
Skaters are "transported" to a world of "vibrant lights, pulsating beats, and a kaleidoscope of colours", all while a DJ blasts out a soundtrack of feel-good tunes and disco classics.
Find out more here.
___
Backyard Cinema: Miami Beach
Depot Mayfield
Monday 24 July – onwards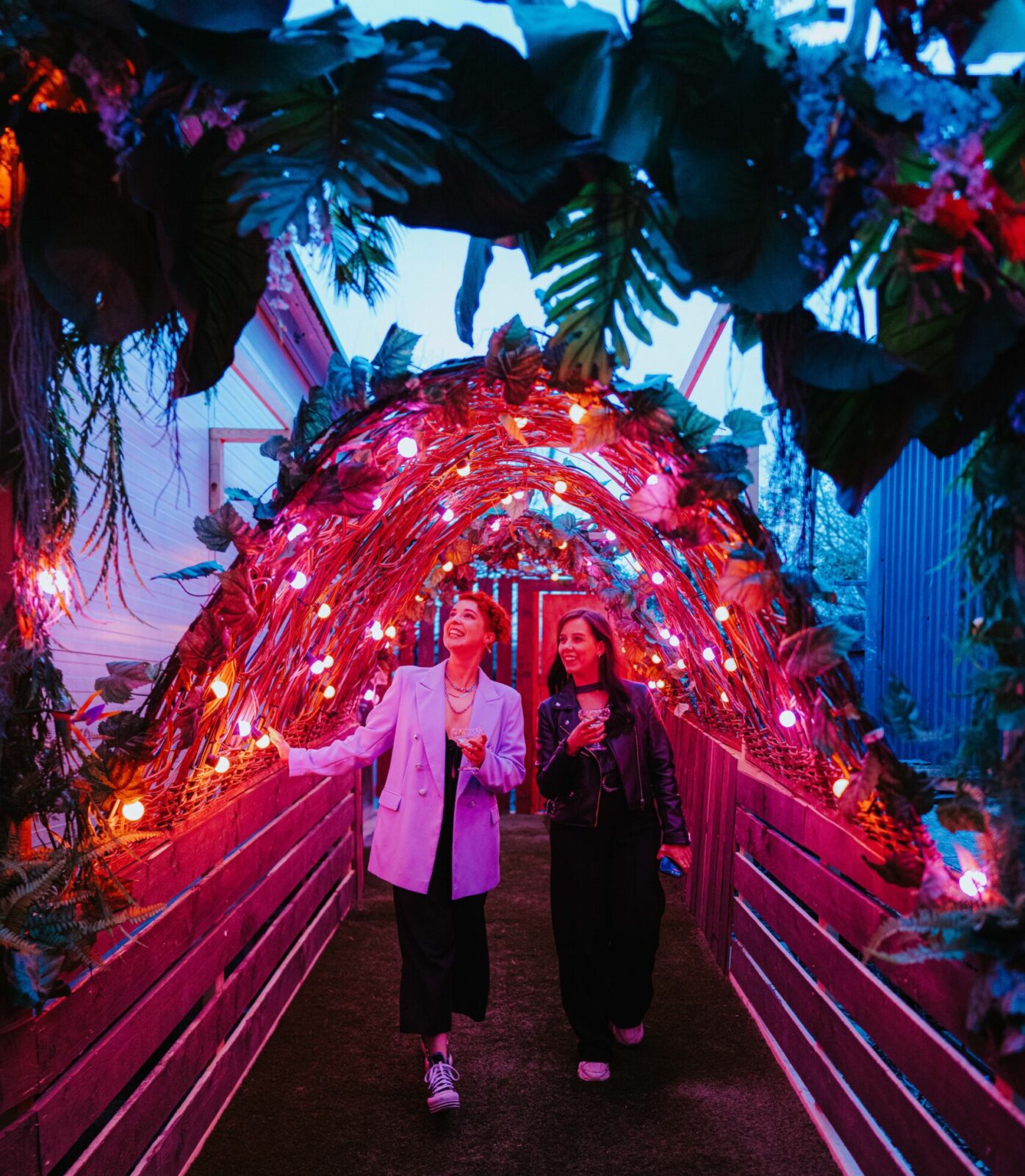 Backyard Cinema is back in Manchester for the summer, and has created a Miami Beach rooftop experience that's transporting people back to the 1980s.
The immersive cinema experience – which debuted in the city centre last autumn – has taken over the roof of Depot Mayfield once again – but this time round, the industrial space has been transformed into Miami Beach, using 30 tonnes of sand and signature palm tree cocktails to create the UK's largest pop-up beach.
The summer-long series will include cinematic parties and screenings of major summer blockbusters, plus sing-alongs and loads more, all with sand between your toes and ultra-comfy seats.
Find out more and grab tickets here.
___
Plant NOMA – Evening Gardening Club
Sadler's Yard
Tuesday 25 July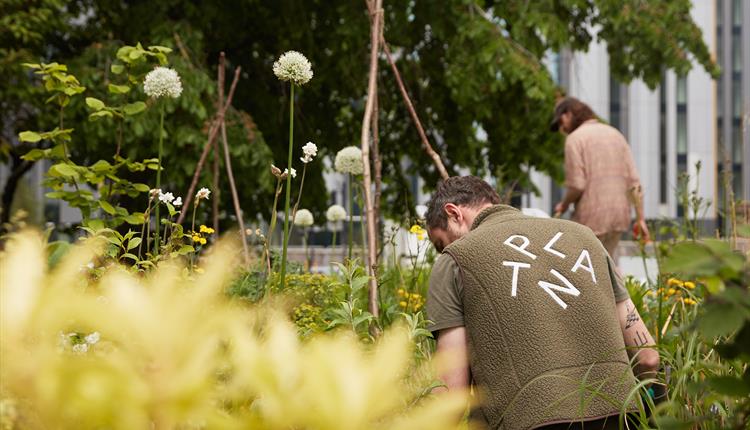 Plant NOMA's 'Evening Gardening Club' aims to offer a comfortable, relaxed, and fun environment for people of all ages to come together on a weekly basis and engage with gardening in some way, shape or form.
This might be poking seeds into compost, sprinkling gravel between plants, or pruning old wood from within a tree, as the range of activity in the club changes as the seasons move and the gardens evolve.
Taking place every Tuesday from 6pm to 8pm, for "as long as it's light enough to do so", it's said to be a perfect way to unwind after work, pick up some tips, and connect with nature.
Find out more here.
___
Red Rose Diners
East Lancashire Railway
Friday 28 – Sunday 30 July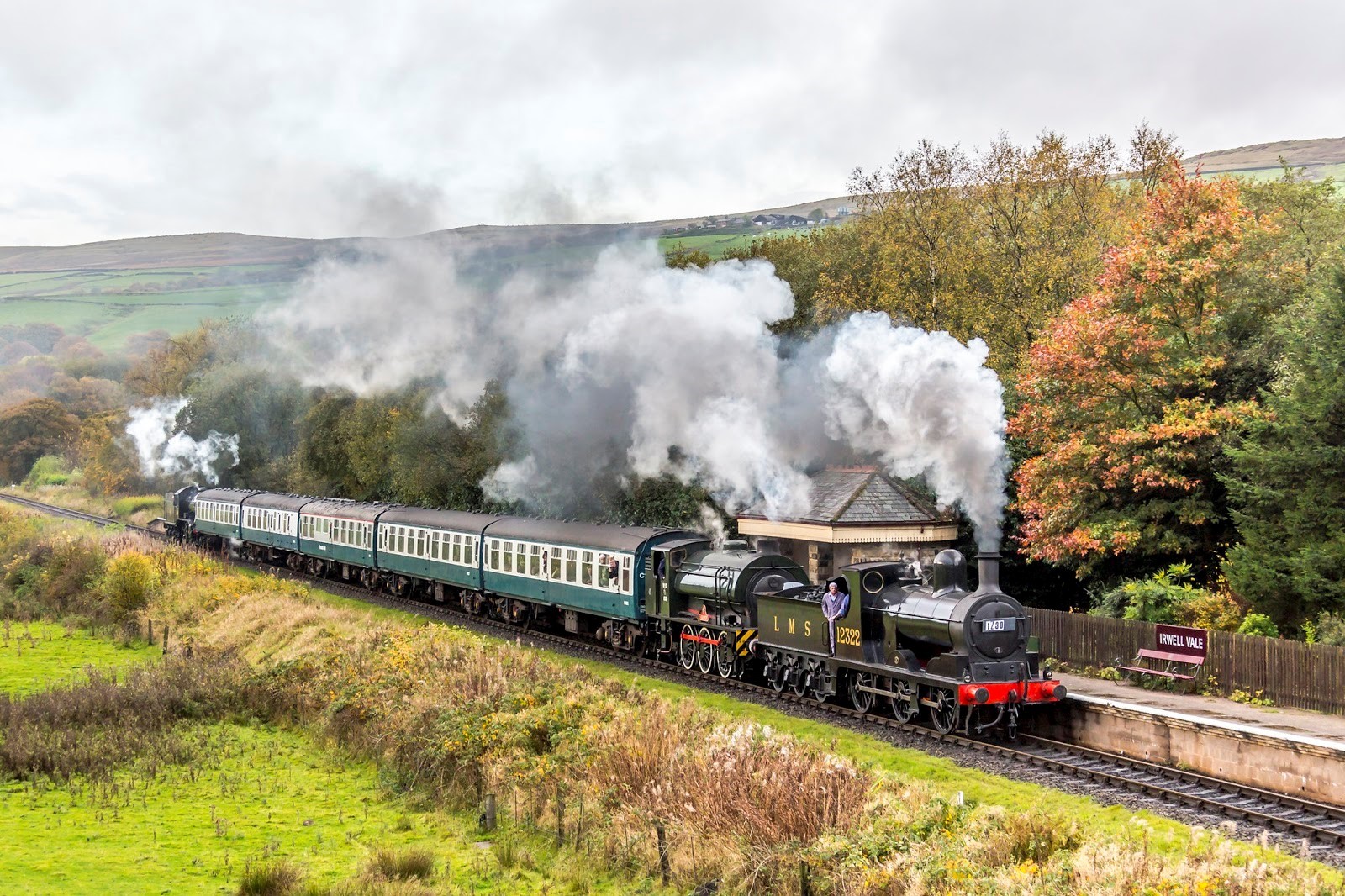 Greater Manchester's iconic heritage railway is hosting one of the most unique fine dining experiences in the region this summer.
Running every Friday, Saturday, and Sunday right through the summer until September, ELR's Red Rose Diners are described as being "the ultimate first class foodie experience", as they start with a glass of fizz and stretch over an almost three-hour steam train journey through the Irwell Valley.
The experience includes a four-course dinner with complimentary sparkling wine, followed by tea or coffee and after-dinner chocolates.
Find out more and book here.
___
We Are All Artists
Manchester Arndale
Friday 28 & Saturday 29 July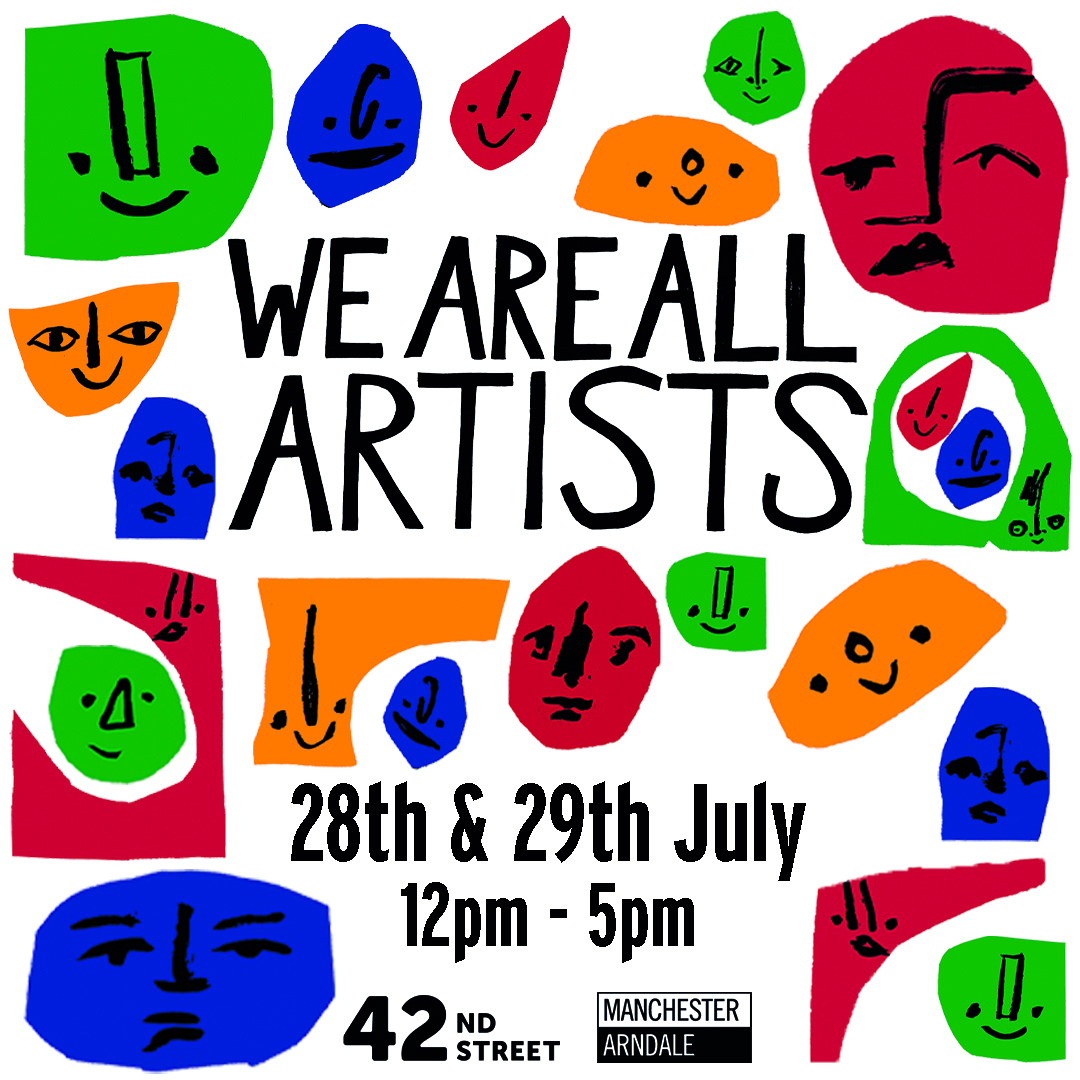 Manchester Arndale has teamed up with local mental health charity 42nd Street to host a massive drop-in art session at the shopping centre this week.
Those who head on down to Exchange Court this Friday and Saturday will get to make the most of a whole host of creative art sessions and an array of art projects that are geared towards all ages.
Across the two days, there's a back-to-back schedule where you can take part in a variety of workshops – including the chance to craft fake food using clay, make fun sculptures using cardboard, or create your own collages using cut-ups of magazines.
Find out more here.
___
Manchester Day 2023
Manchester City Centre
Saturday 29 July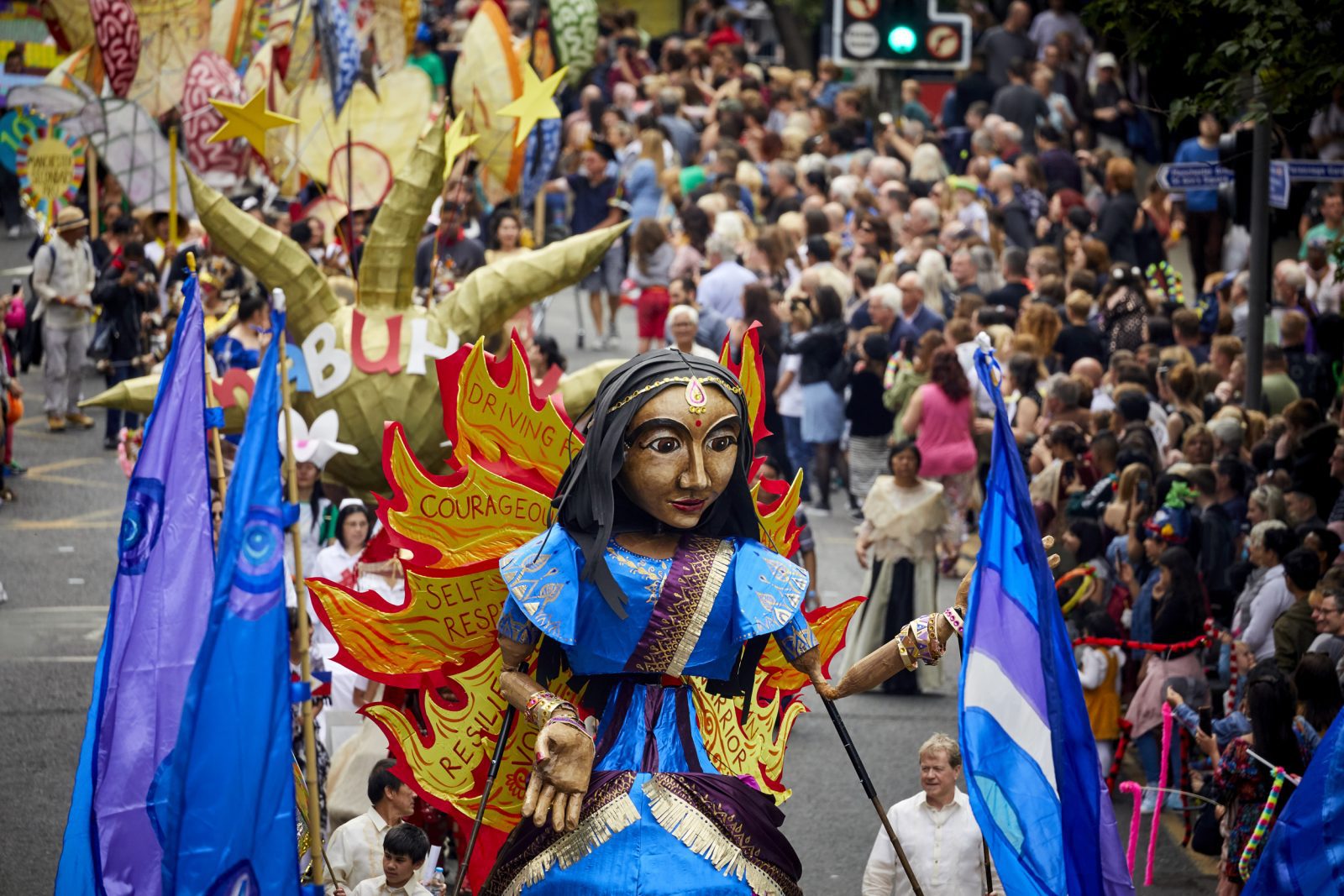 Mancs are being encouraged to "break out a deckchair and ditch the morning rush for a sun lounger" as Manchester Day returns this weekend.
Described as "the day summer officially starts" in the city centre, the massively-popular Manchester Day is back once again this Saturday, and after what have been successful collaborations in the past, Manchester City Council is joining forces with award-winning local arts organisation Walk the Plank to offer a jam-packed schedule of family fun.
The Council is promising that the city centre will be transformed to "bring the holiday vibes without having to go near the M60".
Find out more here.
___
The Beeswing Summer Rosé Wine Festival
KAMPUS
Saturday 29 July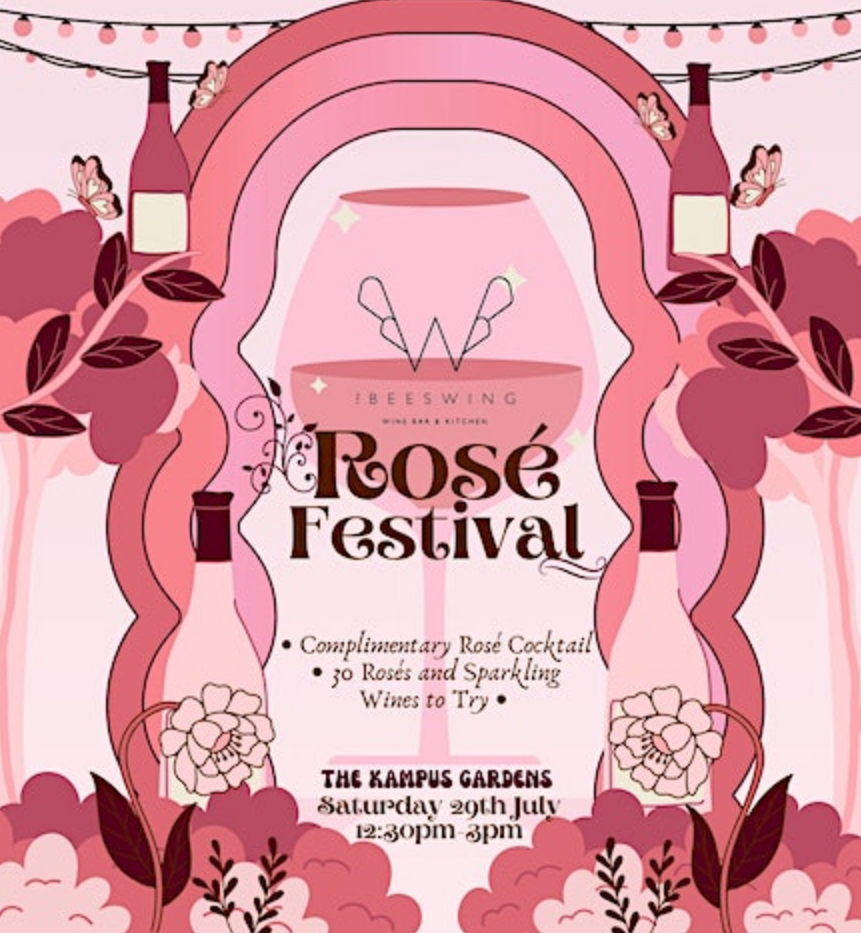 The Beeswing is hosting it's first-ever rosé wine festival this weekend.
Taking over Manchester's picturesque canalside neighbourhood KAMPUS from 1pm this Saturday, festivalgoers will get to sip on a complementary little rosé cocktail on arrival, before taking their pick from a selection of 30 different rosé wines and fizz.
With wines from all around the globe to try and buy, it's the perfect time to stock up for summer with your chosen faves.
Find out more and grab tickets here.
___
Featured Image – Dinosaurs in the Park | Manchester Day | Trafford Centre