What's On
The best things to do in Greater Manchester this week | 27 March – 2 April 2023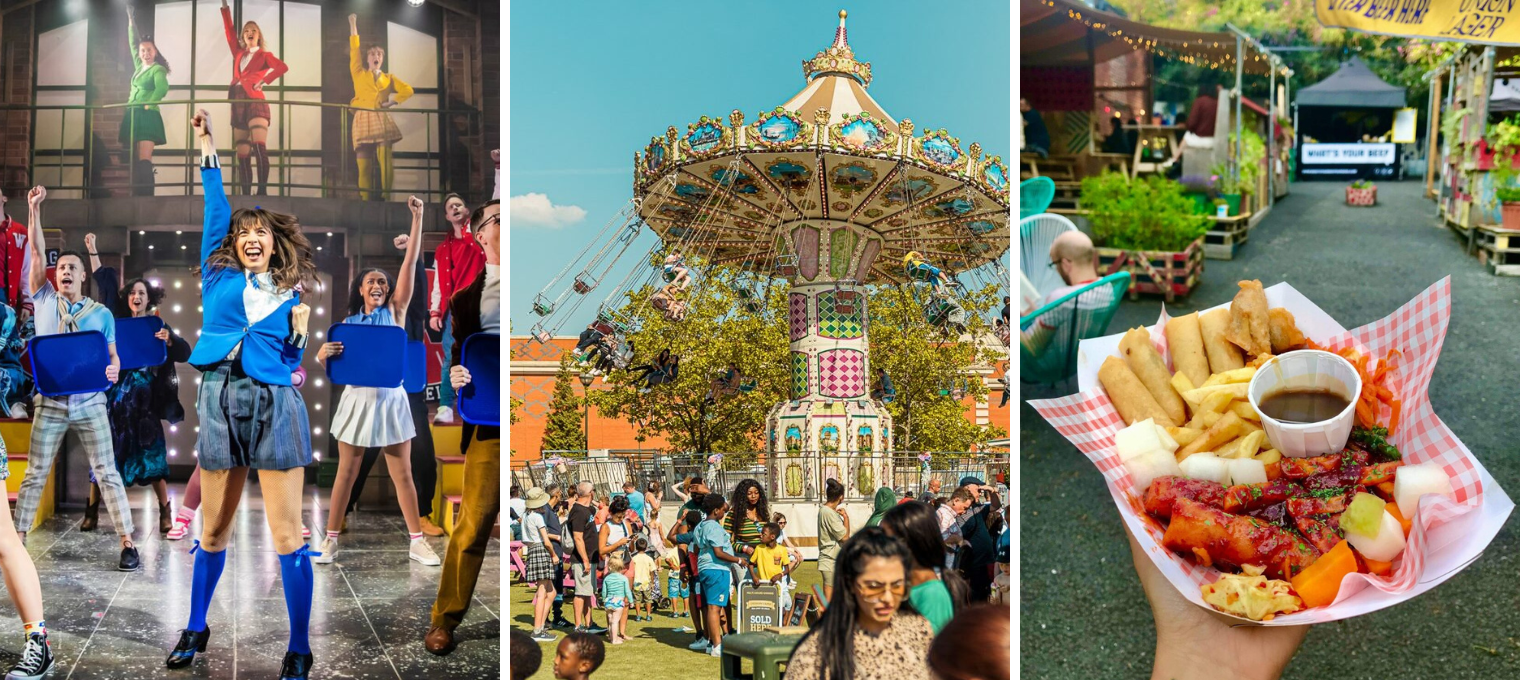 We can't believe how fast this year has gone already, but it's time to wave goodbye to March and welcome April this week.
With schools breaking up for the holidays this week, and not long left to go before Easter rolls around once again, the Greater Manchester events calendar is absolutely packed this week, so we've cherry-picked a few of the best bits happening across the region this week for another edition of our 'what's on' guide.
As always, some of the events we're going to mention are completely free, while others will set you back a few pounds, and many will need to be booked in advance.
Here's our top picks.
___
DNA VR
Manchester City Centre
Monday 27 March – onwards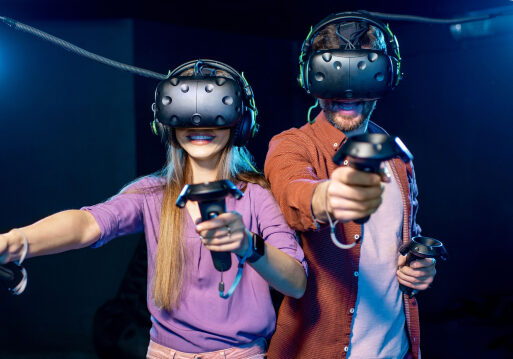 Manchester's gaming scene continues to get bigger and bigger every year, and now one of the UK's biggest VR arcades has opened in the city centre.
Promising some of the best and most immersive 'alternative' activities you'll find anywhere in 0161, DNA VR's arcade is packed out with an impressive library of games, over 100 virtual arcade challenges and even virtual escape rooms.
The new venue is right in the city centre and just a 15-minute walk away from Piccadilly Station.
Find out more here.
___
Manchester Museum
Manchester City Centre
Monday 27 March – onwards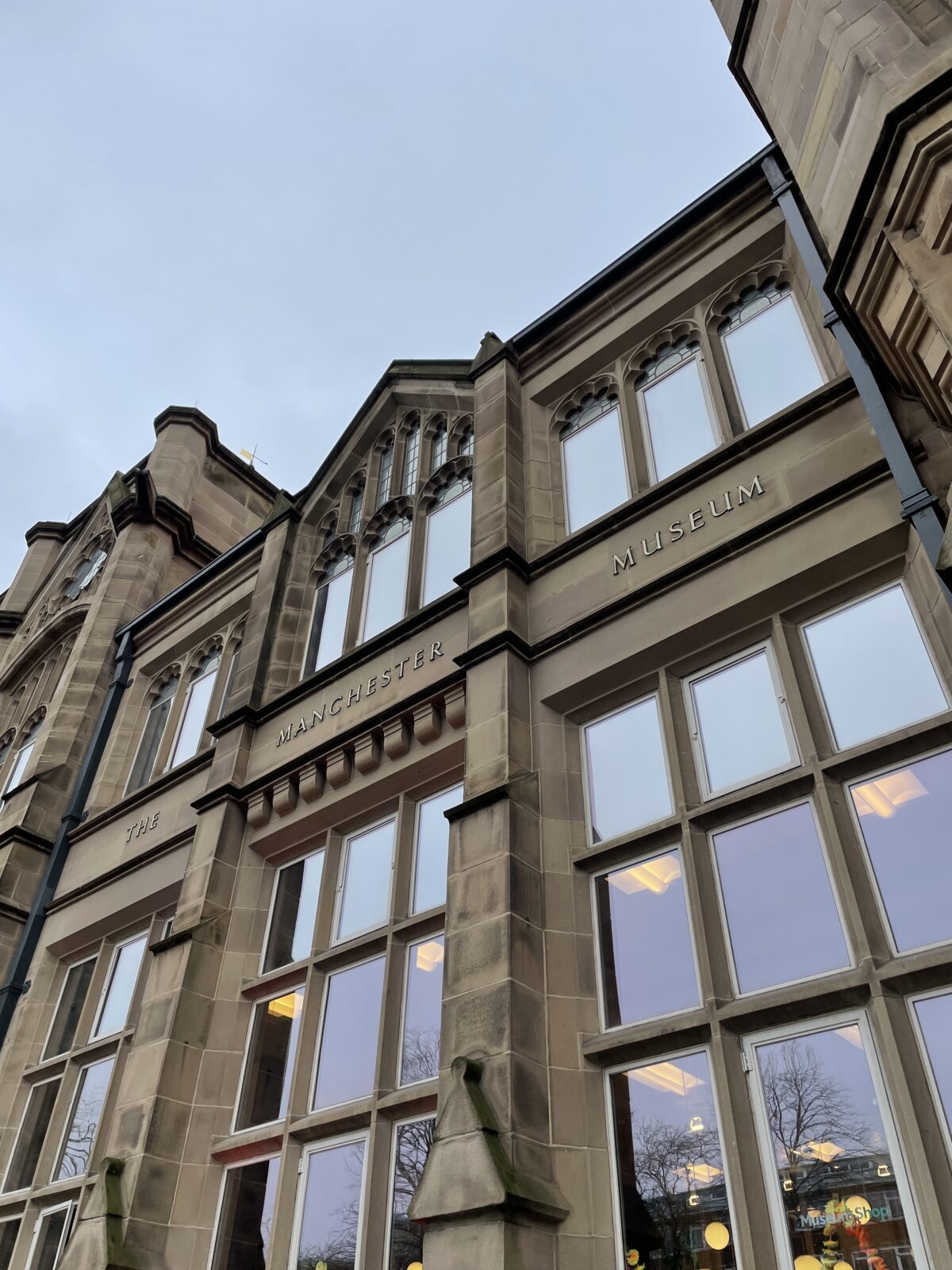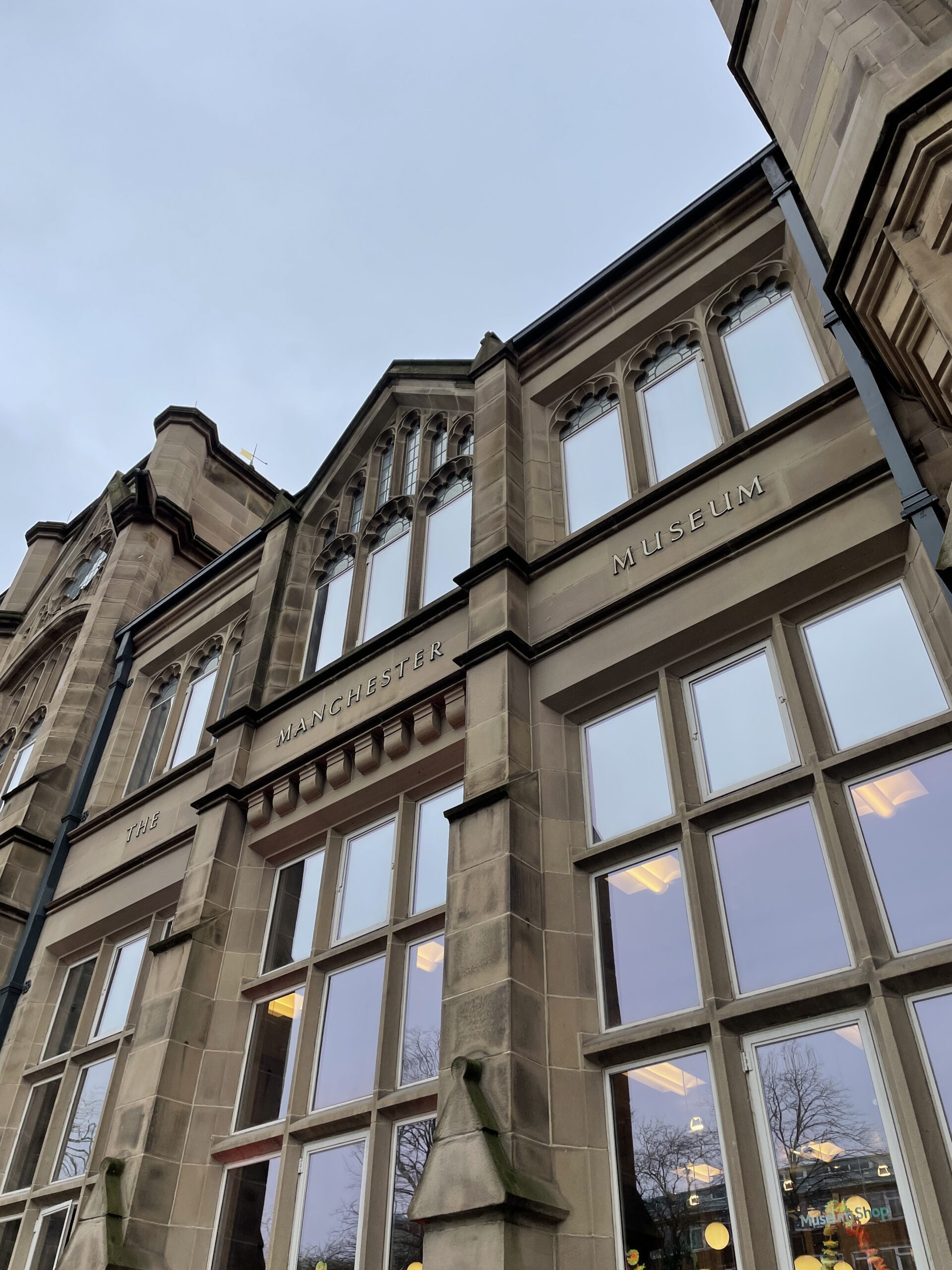 Have you had the chance to visit Manchester Museum yet after it finally reopened to the public after an ambitious £15 million transformation project?
After an 18-month refurbishment, the cultural institution – which is part of the University of Manchester – has expanded into a modern new two-storey extension, with new exhibition spaces and inclusive facilities added into the space.
New spaces inside include a brand new Exhibition Hall, which has opened with the blockbuster exhibition Golden Mummies of Egypt, where visitors get an unparalleled access to more than 100 objects and eight mummies in a UK debut, while the new extension also includes the South Asia Gallery, which will be the UK's first permanent space to explore the lived experience of South Asian diaspora communities.
There's a new dinosaur in town too, joining the museum's legendary T-Rex Stan.
Find out more about Manchester Museum here.
___
Let's Move
Kimpton Clocktower Hotel
Monday 27 – Friday 31 March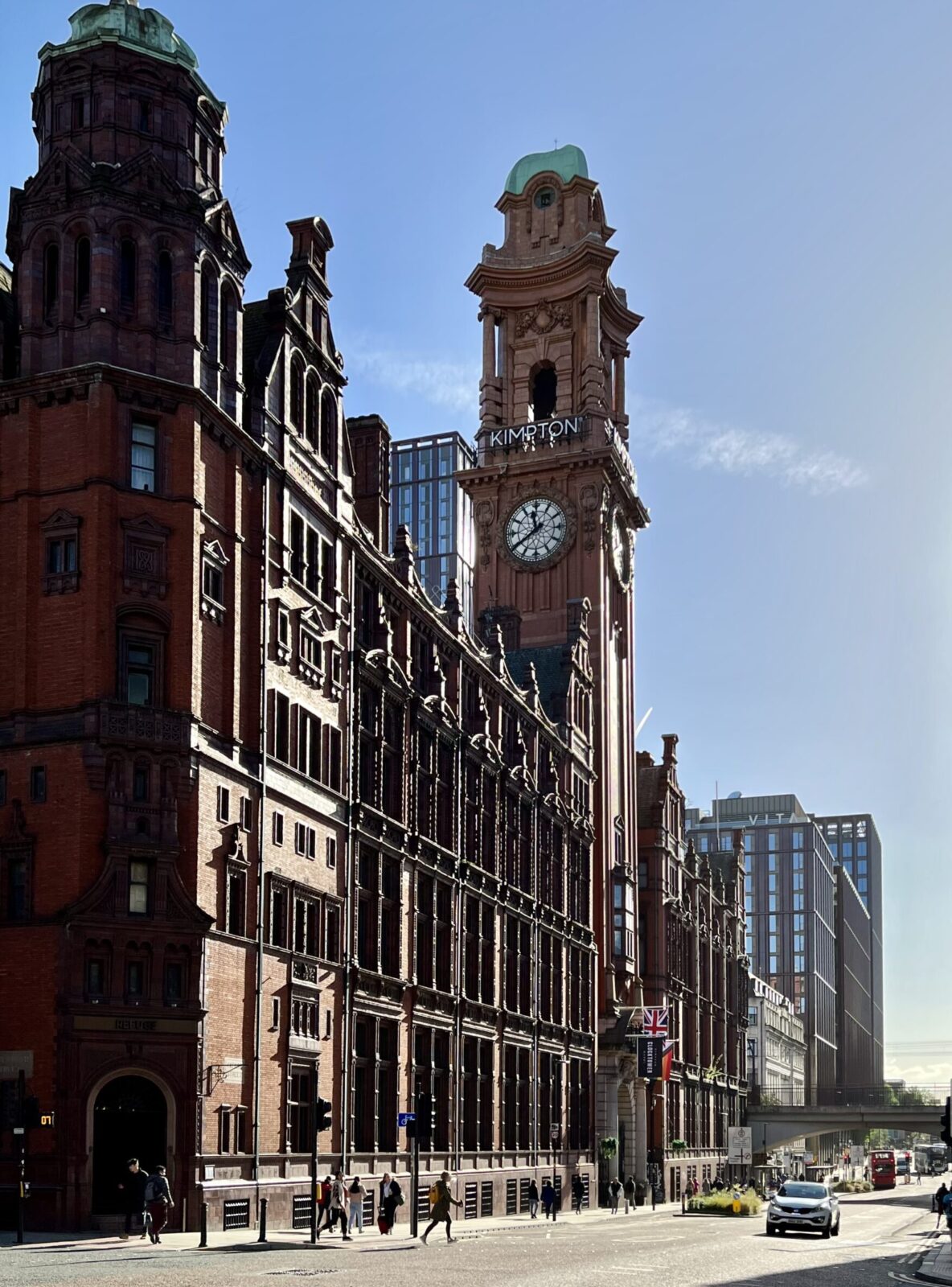 Kimpton Clocktower Hotel has made access to their state-of-the-art gym facilities completely free to the general public for the rest of March.
As part of a new initiative by Technogym called 'Let's Move for a Better World' – which is aiming to get people back exercising in 2023 – the fitness, gym technology, and wellness brand is encouraging gyms across the UK to open up their doors free of charge to local communities.
Running until 31 March, Mancs can get moving and make the most of Technogym equipment for free and join them for a series of fun events – including a 12-hour 'MOVEathon', as well as various circuit classes.
Find out more here.
___
Read. Swap. Repeat
Corn Exchange
Monday 27 March – onwards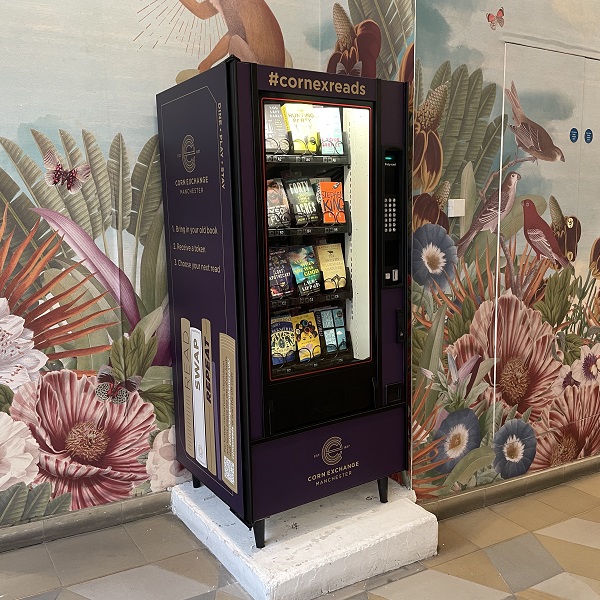 Corn Exchange has installed a book vending machine inside its stunning atrium space.
Whether you're in need a book for your commute into the city, want to update your bookshelf at home, grab a page-turner for your holiday, or simply have a good read over a coffee or glass of something at Corn Exchange, the new vending machine has you covered.
Book lovers are invited to head on down with their old books, grab a token for the machine, and Read. Swap. Repeat.
With the aim to help the environment and reduce waste for book lovers, the machine includes a mix of pre-loved books of all genres, and you'll just need to simply bring in a pre-loved book and swap it for a token with one of the Corn Exchange hosts to access the machine and choose your next read.
Find out more here.
___
Castlefield Viaduct
Manchester City Centre
Monday 27 March – onwards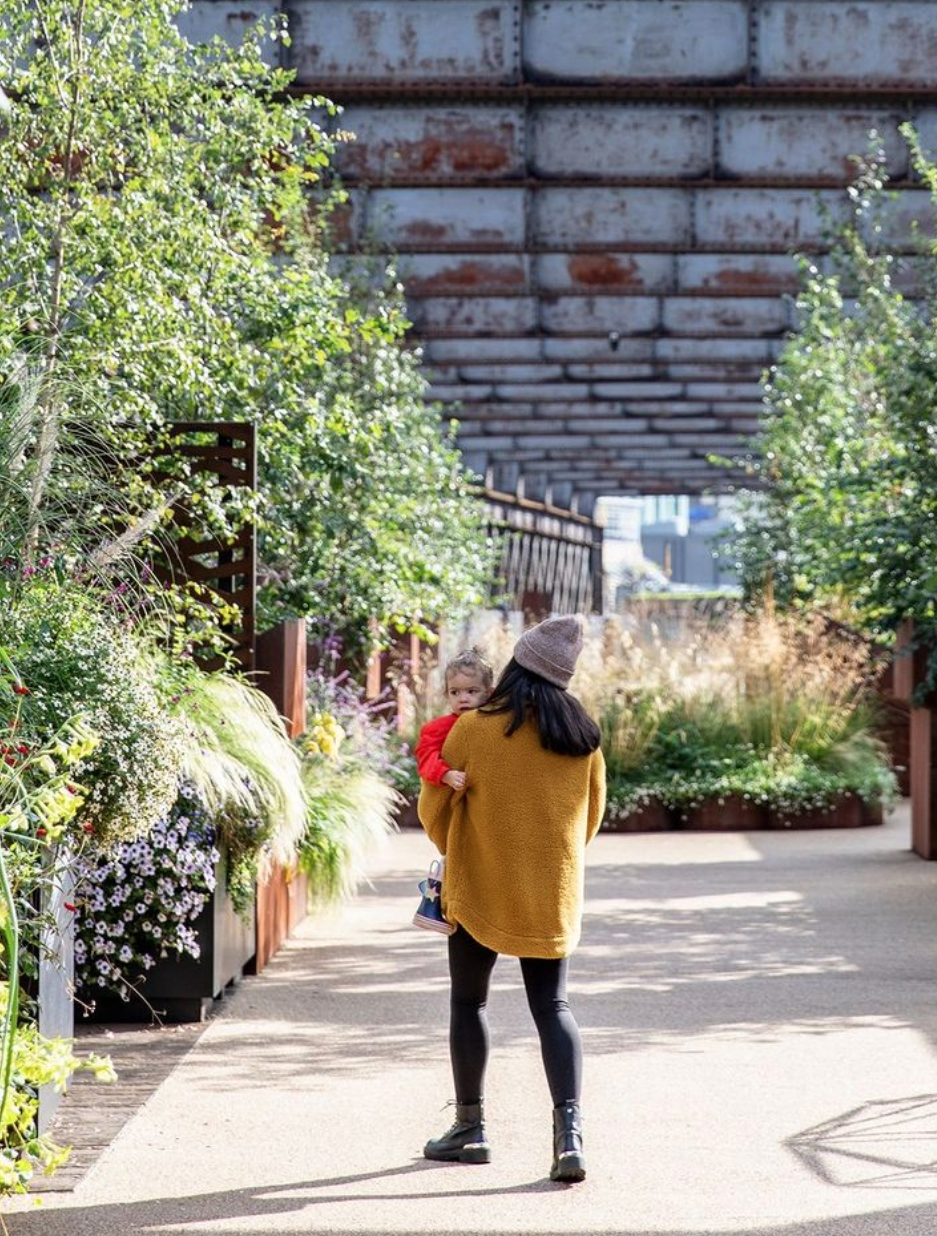 Families are encouraged to make the most of Manchester's new 'sky park' on Castlefield Viaduct during the school holidays.
The New York-inspired elevated urban park on the giant Grade II-listed 330-metre steel viaduct has been closed since December to allow time for the team of National Trust gardeners, volunteers, and community partners to prune, plant, and create new and exciting areas.
On top of the work to add a variety of seasonal planting displays created by, four plots on the viaduct have also been handed over to local community groups and partner organisations to create their own unique gardens for visitors to enjoy.
Find out more and book tickets here.
___
Spanish Tapas & Pinchos Cookery Class
Food Sorcery
Tuesday 28 March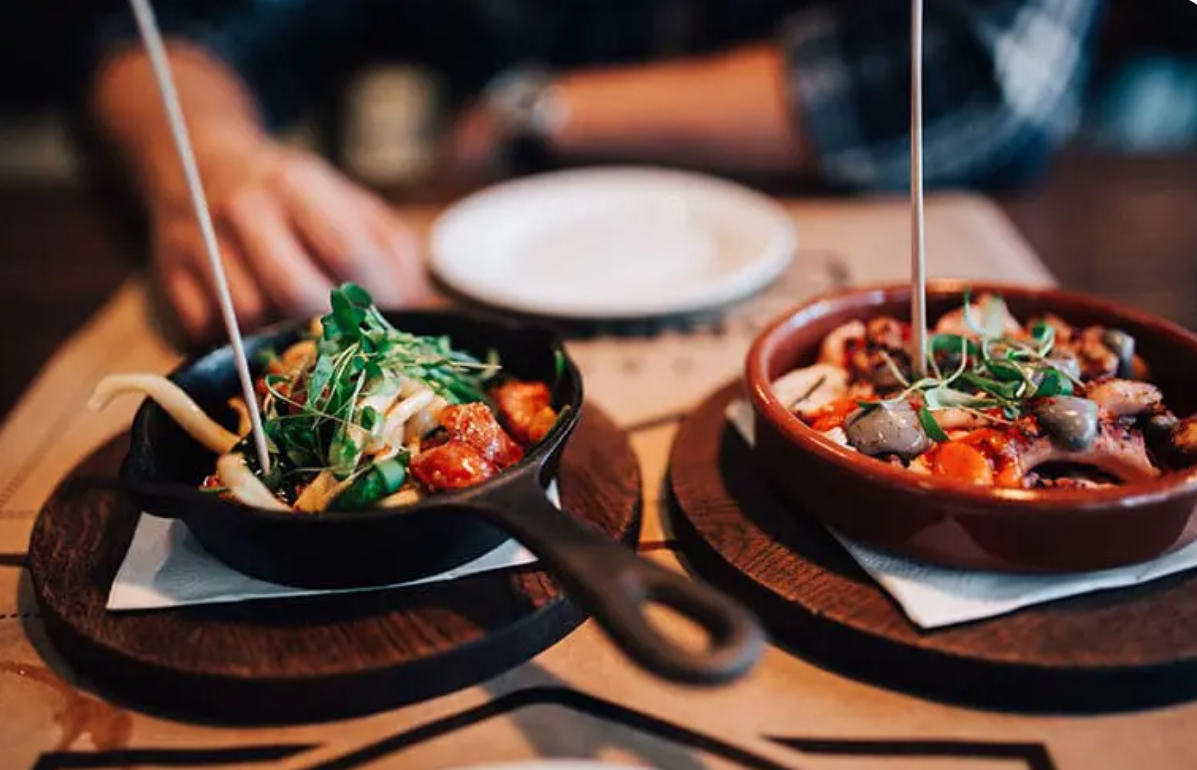 Manchester's very-own cookery school Food Sorcery is giving you the chance to transport yourself to the bars of Spain with class dedicated to Spanish tapas and pinchos.
During this three-hour class, chef Jan Cron will guide you through how to create a selection of authentic dishes, including Spanish Tortilla, Padron Peppers, Croquetas de Jamón, and more – all of which you can eat through the class, and take home any left overs.
Suitable for all ability levels, it's not only a great chance to learn new cooking methods and recipes, but it's also a great social occasion with like-minded people.
Find out more and book onto the class here.
___
Wine & Dine Night at Platzki
Great Northern Warehouse
Tuesday 28 March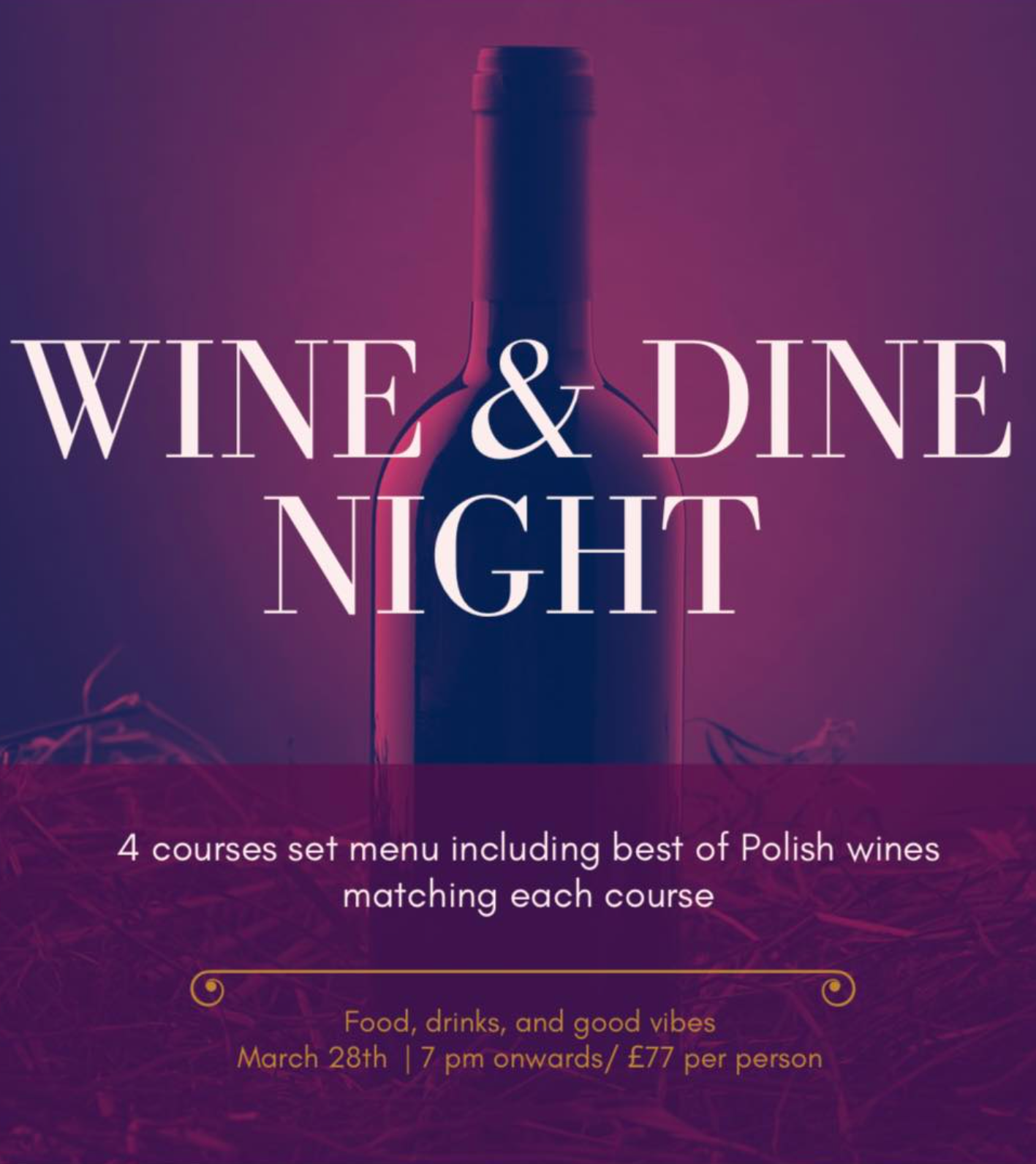 There's a special Wine & Dine Night at Platzki this week.
Hosted by special guest Polish sommelier, Adam Michocki, the beloved Great Northern Warehouse-based independent restaurant has crafted a comforting four-course set menu, with each dish paired with a Polish wine that perfectly complements the authentic cuisine.
Setting guests back £77 each for the full menu, Adam will guide you through the wines and explain the delicious pairings in more detail.
Find out more and book here.
___
Fancy catching the last of all the March deals, discounts, and offers in Manchester's cafes, bars, and restaurants?
Quite a few of the city's best-loved independents have decided to extend their food deals into March, and this is your last week to make the most of them.
While there's still some great offers to make the most of, we're going to keep promoting them, and fortunately for us, there are some awesome set menus, lunch deals, and general discounts going around this month.
If you're looking for somewhere to grab a bite this week, we've rounded up some of the best Manchester restaurant deals to take advantage of.
You can read our list here.
___
Heathers: The Musical Film
Printworks & Trafford Centre
Tuesday 28 March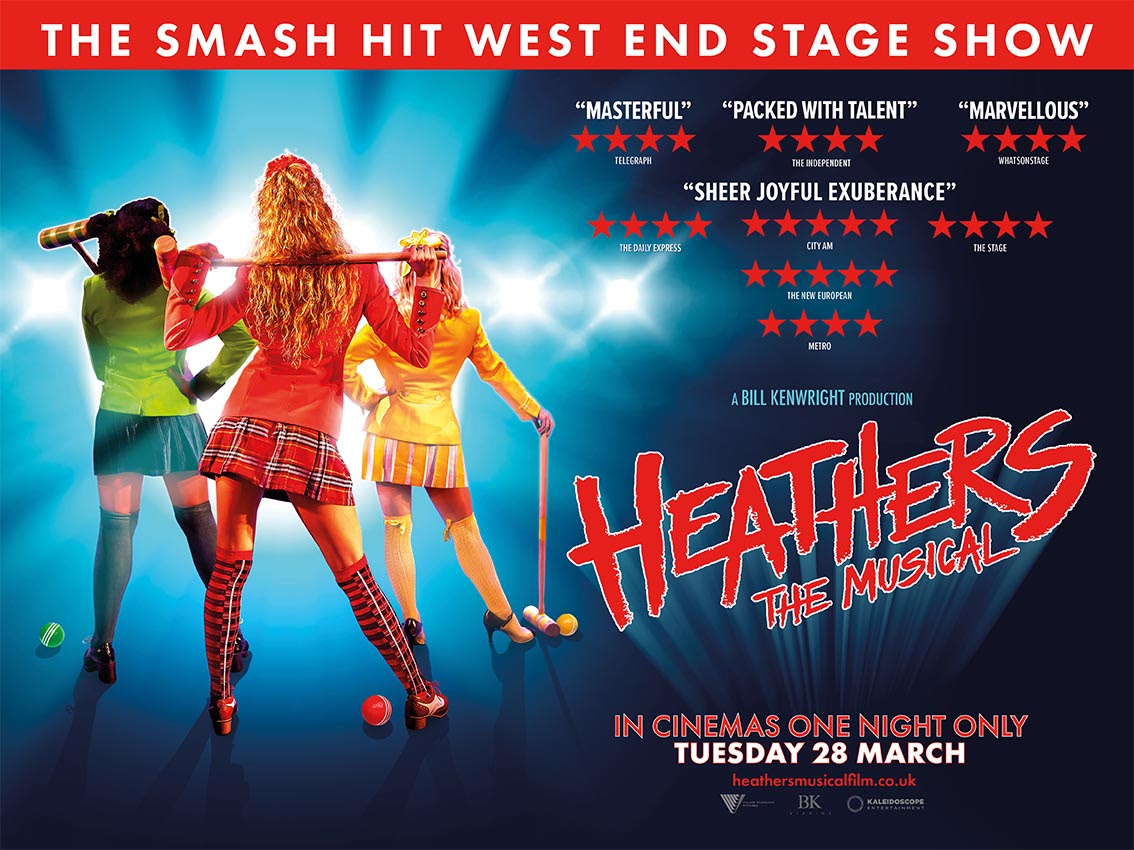 A live West End recording of one of the best-loved musicals of the last decade is to be screened in two of Greater Manchester's biggest cinemas this week.
And you only have one night to catch it.
Theatre lovers and musicals fans will probably want to make their way down to Vue in the Printworks, or Odeon at the Trafford Centre, this Tuesday 28 March as the smash-hit Broadway and West End production, Heathers: The Musical, will be screened for one-night-only as part of a special nationwide cinema event.
Find out more and grab tickets here.
___
East Asian Food Fair
GRUB
Friday 31 March – Sunday 2 April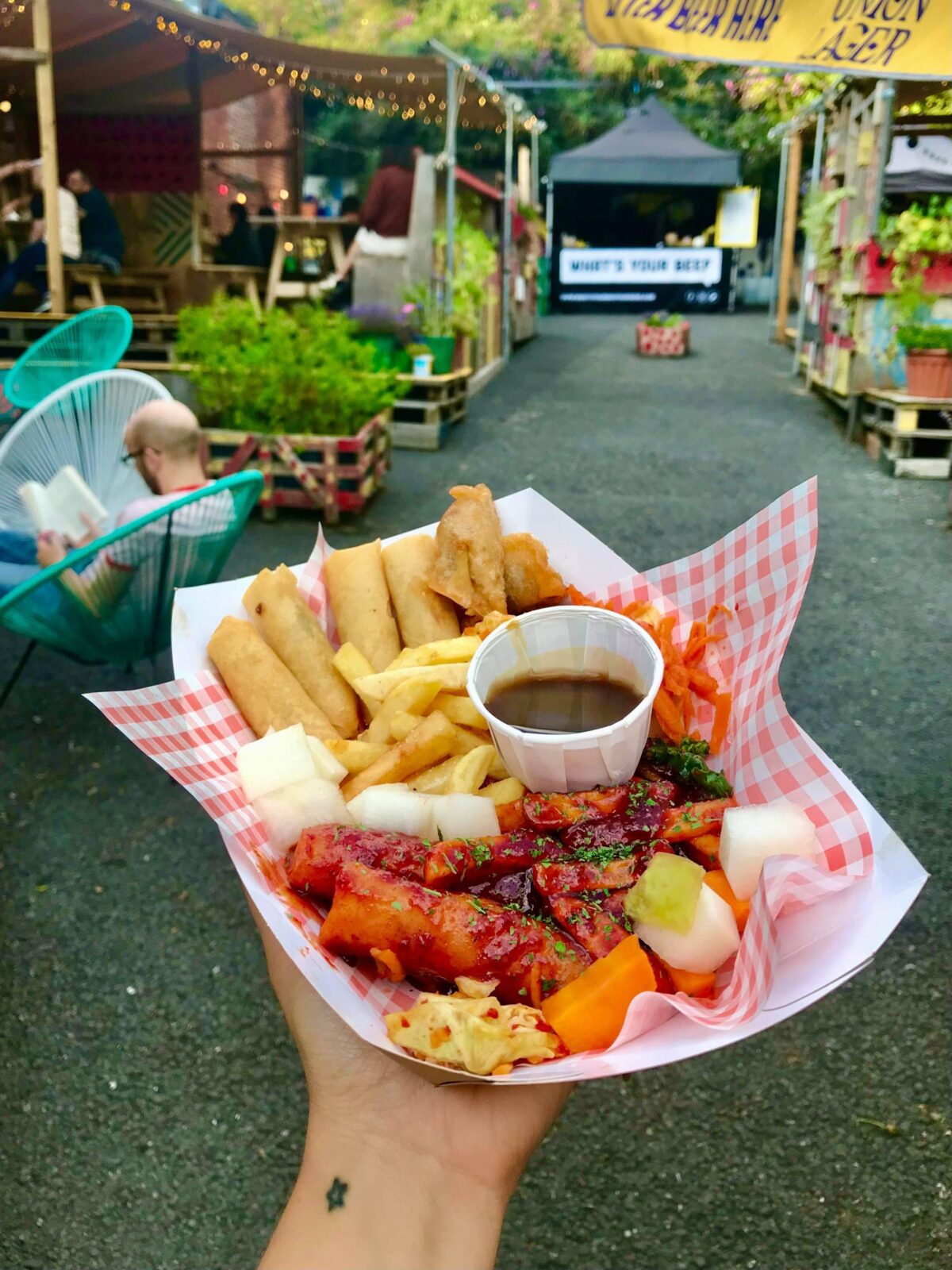 Manchester's largest street food hub's annual celebration of East Asian street food, desserts, and drinks returns for 2023 this weekend.
Taking place from 5pm this Friday, Saturday, and Sunday, five of the city's very best East Asian street food traders – Korean Grub Club, Osaka Local, Phat Rollz, Wong Dumplings, and Mary's Cakery Makery – will be cooking all weekend long.
And as per the usual GRUB tradition, all food will be completely plant-based on the Sunday of the three-day annual event.
Find out more and grab tickets here.
___
Bottomless Drag Bingo Party
Pong & Puck
Friday 31 March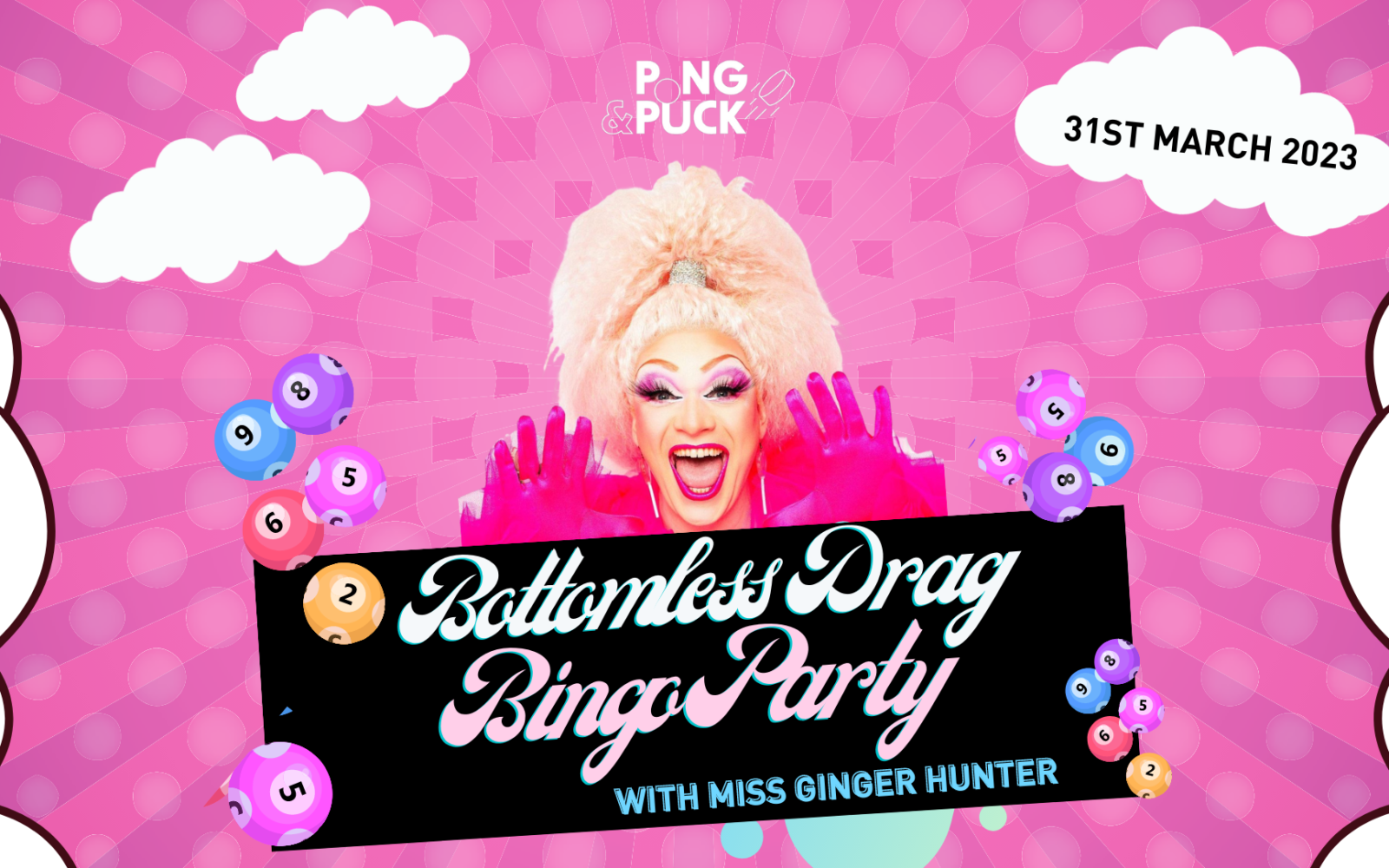 Pong & Puck is hosting its first-ever bingo night this week – but it's not like any other, as this one's a bottomless drag bingo party.
First things first, it's still the same game of bingo with prizes to play for and the rest of it, only this one comes with the added bonus of bottomless drinks, pizza, a comedy show, sing-offs, catwalks and more – all of which will be hosted by legendary Manchester drag queen and comedian, Miss Ginger Hunter.
The Bottomless Drag Bingo Party will be happening down at the Great Northern-based venue on Friday 31 March from 7pm, with tickets setting you back £40 per person.
Find out more and grab tickets here.
___
Gaming Extravaganza
Science and Industry Museum
Saturday 1 – Sunday 16 April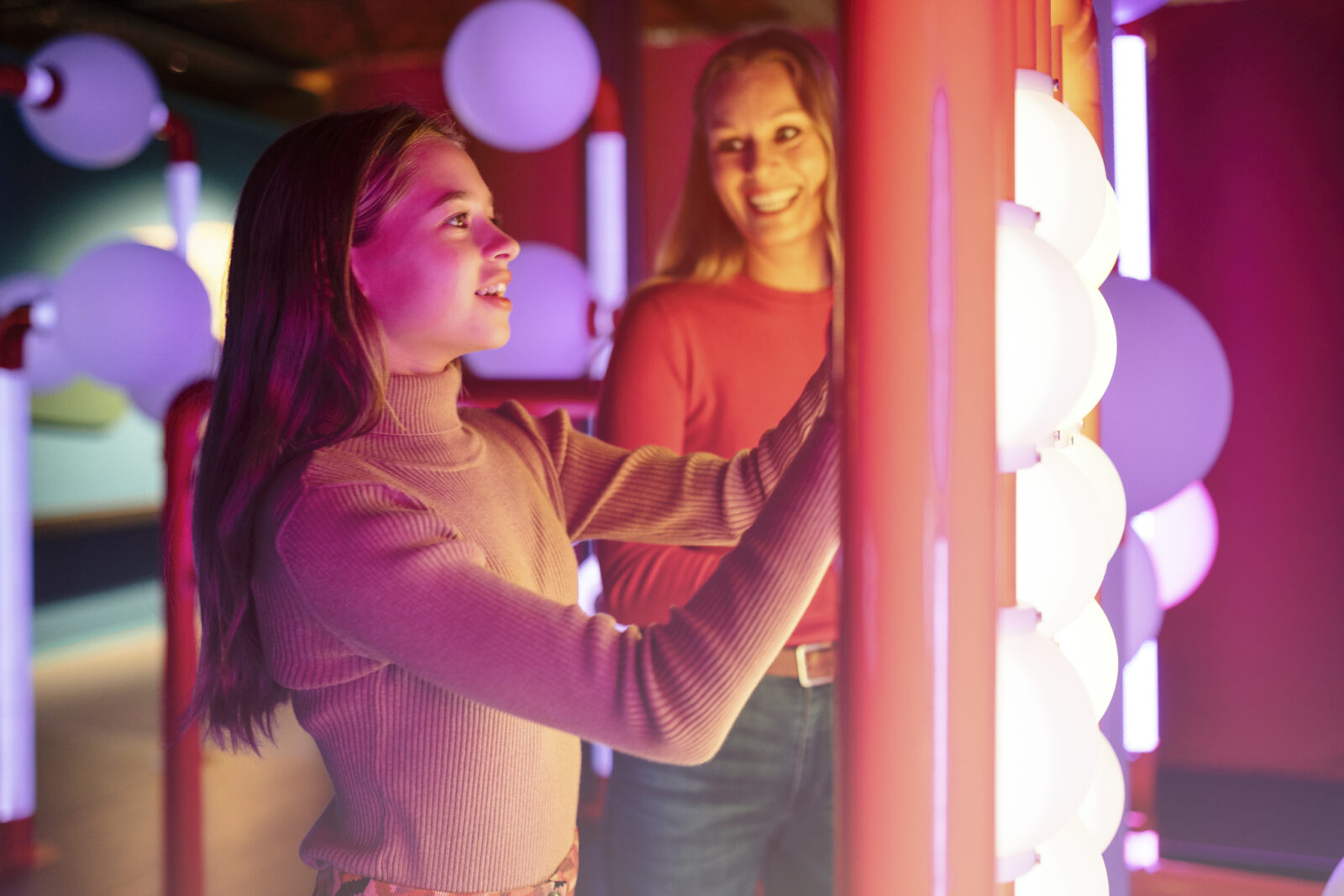 A massive "gaming extravaganza" is happening down at the Science and Industry Museum this month.
An ideal way to keep the little ones educated and entertained while schools are out, the museum has organised a packed programme of gaming, animated adventure, and digital discovery events inspired by its hugely-popular ongoing interactive gaming experience, Power UP.
From Saturday 1 to Sunday 16 April, visitors will be transported inside their favourite games as part of the Actual Reality Arcade – a life-size nostalgic gaming experience that's promising to "unlock memories" players star in real-life versions of some retro favourite games, including Invaders and Breakout.
Young gaming lovers can also explore a special Pac-Man floor maze, and families can level up together with some super-size gaming too.
Find out more and grab tickets here.
___
The Alternative Indie Wedding Fair
Royal Exchange Theatre
Sunday 2 April
The Alternative Indie Wedding Fair is here in Manchester this weekend.
Hosted by ALT Events Co, The Alternative Indie Wedding Fair will see over 20 independent alternative vendors set up shop in the Royal Exchange Theatre in the heart of the city centre on Sunday 2 April, making it the perfect place to get a feel of how you want your special day to be, all while being budget-friendly.
While event organisers say the show is completely sold out, walk-ins are welcome on the day between 1-2pm and 3-4pm if the capacity of the room allows it – but it's first come first served, so you'll want to get there on time to avoid disappointment.
You can follow them on Instagram here for more information and updates.
Find out more here.
___
Spring Escape
Trafford Centre
Saturday 1 April – onwards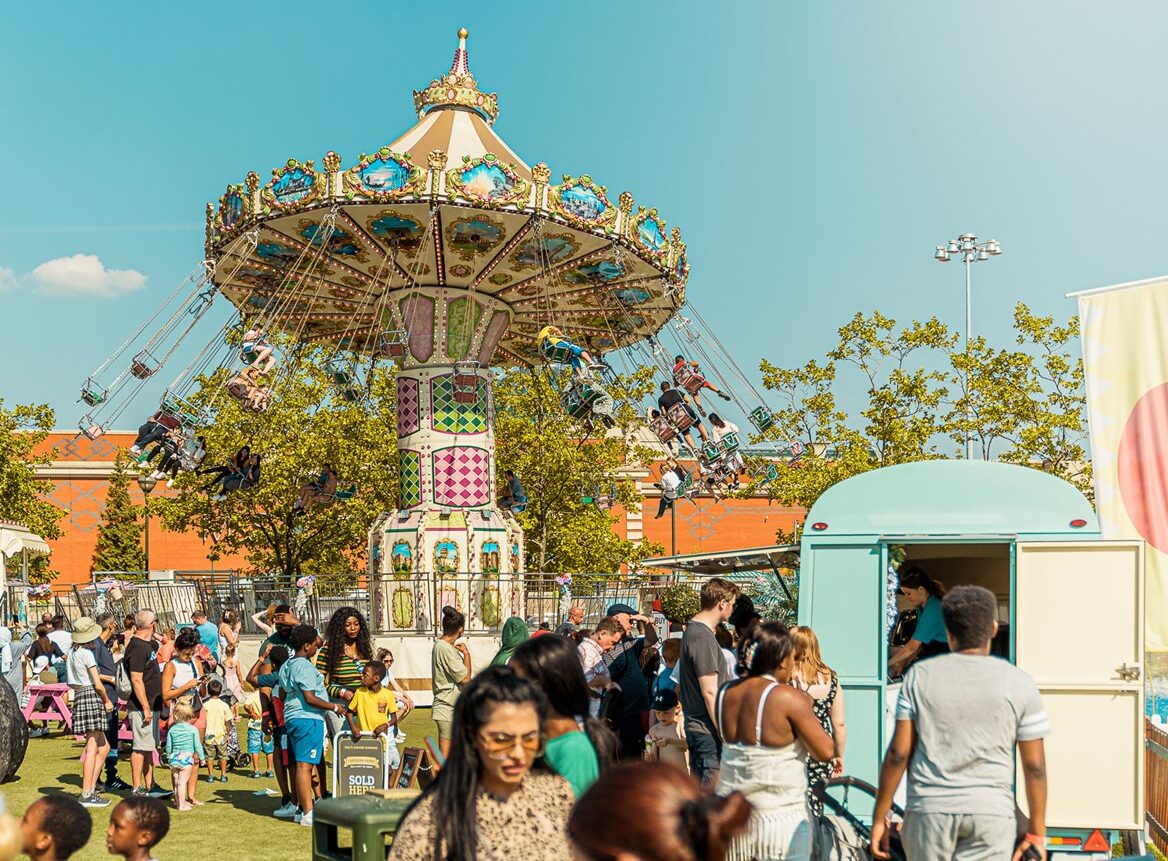 A giant outdoor funfair full of vintage fairground rides and a circus is heading back to the Trafford Centre this week.
After several hugely successful runs in both 2021 and 2022, the UK's third largest shopping centre has announced that its outdoor space is "springing to life" once again as April begins, and will be back with a whole host of thrilling rides, a glittering circus, and lots of delicious treats for the whole family to enjoy.
Spring Escape is returning to the Trafford Centre just in time for the school Easter holidays on 1 April, and as usual, will be popping up outside the Great Hall.
Find out more here.
___
The Really Wild Egg Trail
Chester Zoo
Saturday 1 – Sunday 16 April

Chester Zoo's launching an Easter egg hunt with a twist this weekend.
If you're looking for something to keep the kids entertained and educated at the same time while schools are out this Easter, the UK's largest charity and conservation zoo's 'Really Wild Egg Trail' will see giant 3D eggs hidden over the 128-acre site.
Tut the catch is, each of the six hidden eggs all belong to animals that you might not expect to hatch from eggs.
Find out more here.
___
Featured Image – ATG Tickets | Trafford Centre | GRUB