What's On
The best things to do in Greater Manchester this week | 4 – 10 October 2021
Autumn is here, and there's plenty to be getting up to across the region.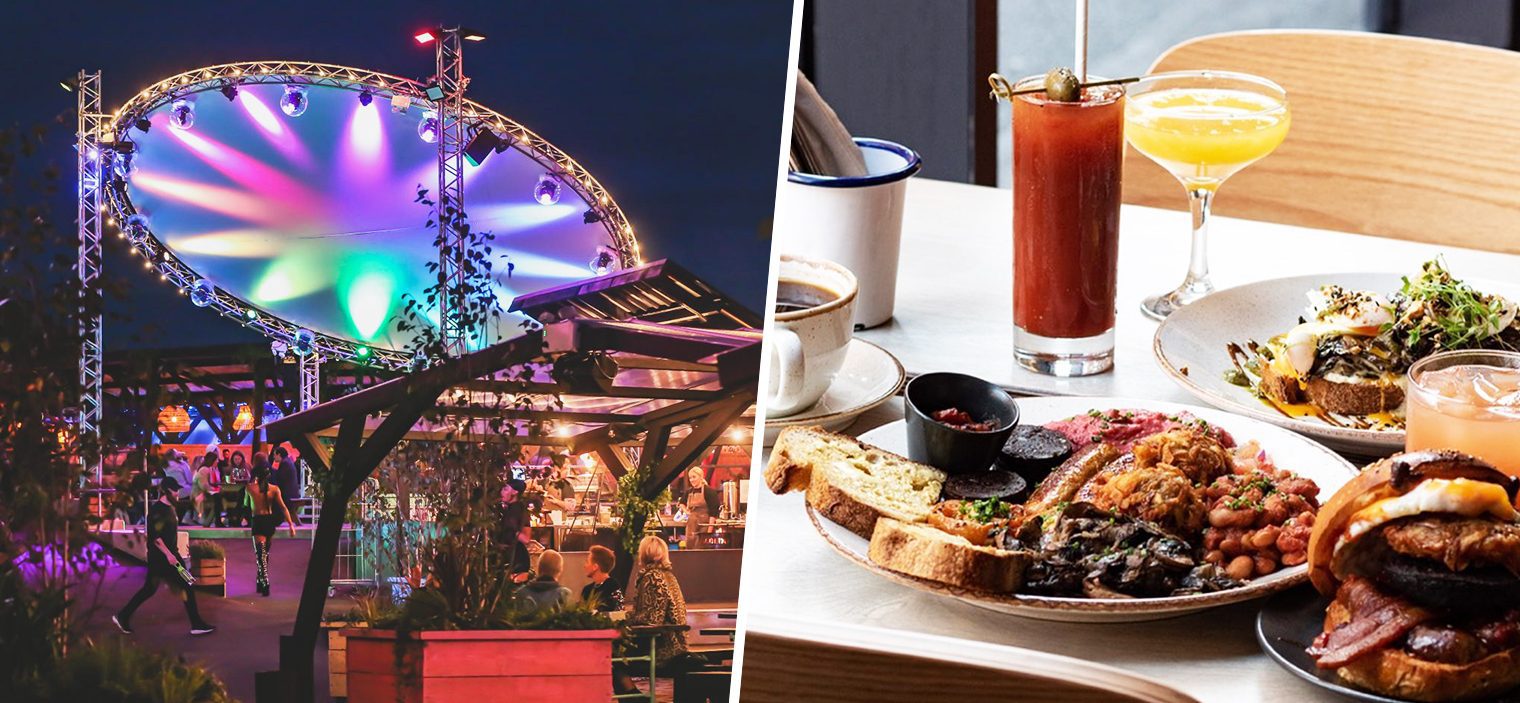 We're into another new month, and autumn is officially here.
The temperatures may be dropping by the day, but there's still plenty happening in our region at the moment, especially as the spookiest time of year is just around the corner, so we've put together a fresh edition of our 'what's on' guide for the city of Manchester and beyond this week, and we've cherry-picked a few of the best bits you could be getting up to.
Some of the events we're going to mention here are completely free, others will set you back a few pounds, and many will need to be booked in advance.
Plenty are still taking COVID-safety measures to give you peace of mind though.
Here are our top picks.
___
Oktoberfest at Albert Schloss
Peter Street
Monday 4 October
Oktoberfest is back with flowing beer in the city this year, and this is your last day to make the most of it a Manchester's 'Bier Palace'.
Over the past few years, Albert's Schloss has reigned as Manchester's bier palace by providing an unrivalled selection of Bavarian biers to the people of the city, and now, to coincide with the original festivities in south east Germany, Albert's Schloss is hosting Oktoberfest, with five speciality biers on tap – a rare find outside of the festival's origin.
As well as a unique selection of beers, there's also keg tapping, bier tasting, festival games, wiener eating competitions, and more to be getting up to.
You can find out more here.
___
The Autumn Food & Drink Fair
Platt Fields Market Garden
Monday 4 October
Mary Ellen McTague's The Creameries has teamed up with Platt Fields Market Garden to host an autumnal food and wine fair down on their allotment in south Manchester this Monday.
Bringing together some of Manchester's best-loved restaurants, as well as local wine importers, brewers and growers for one day only, the fair will celebrate locally-grown, seasonal produce at its finest – with plenty of time to cook, eat, drink and chat throughout the day.
With food being cooked from The Creameries, Isca Wines, Erst, and Things Palace, there'll be plenty of delicious hot and cool dishes to sample, and as for drinks, local importers Under The Bonnet Wines will be in attendance, with a selection of wines from small growers in Europe, Chile and the UK, as well as some top tier cocktails from the people at Where The Light Gets In.
You can find more information here.
___
ScareCity 2.0
Soccer Dome
Monday 4 – 31 October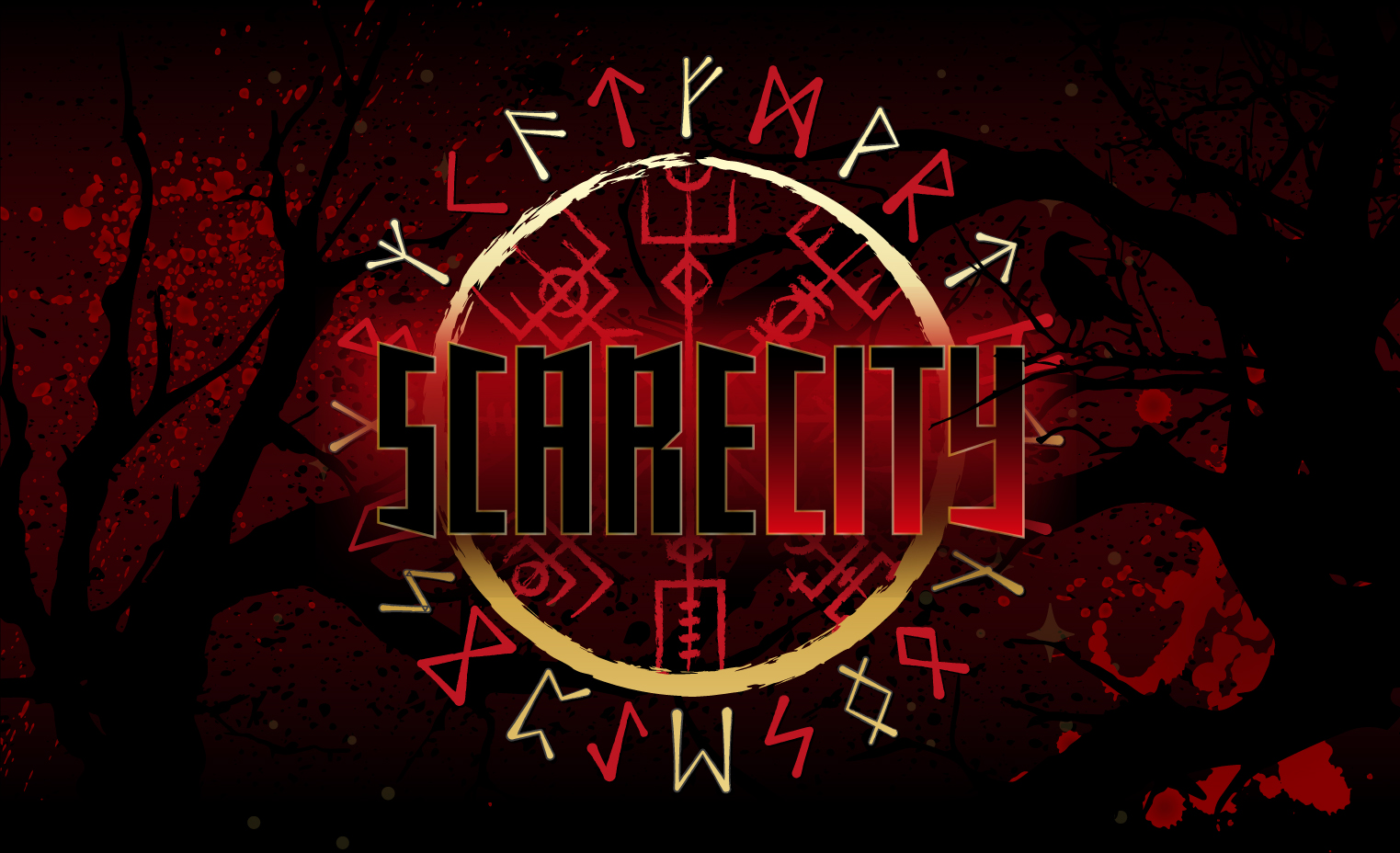 It was the sell-out success of 2020 – and now the immersive drive-in cinema experience ScareCity has returned to Manchester for the month.
With Halloween only a matter of weeks away, the much-loved drive-in cinema phenomenon that took 2020 by storm in the midst of COVID-19 restrictions and lockdowns is back in Greater Manchester.
ScareCity 2.0 has taken over a brand-new location at the Soccer Dome in Stretford until 31 October to bring entertainment safely to guests in their own cars from the biggest screen in the UK, and it's set to be packed with surprises and delights as visitors are guided through the haunting drive-in tunnel before parking up to watch a film.
Live actors lurking in the shadows and unexpected surprises throughout will make for a truly hair-raising experience.
You can find more information, and book tickets here.
___
Escape to Freight Island
Depot Mayfield
Monday 4 October – onwards
A jam-packed lineup of "arts, culture, and music" is happening at Escape to Freight Island this months.
David Rodigan, Joe Goddard, DJ Yoda and Craig Charles are among the headliners at Depot Mayfield this September and October – accompanying Escape to Freight Island's "visionary" food market, other live music performances, dance, comedy nights, film screenings and family-focused events.
Entertainment will include the launch of a music and cultural film night, along with parties from the likes of Bugged Out, and La Discothèque.
There's a new Tuesday night partnership from The Comedy Store starting in September, whilst The Untold Orchestra will also be in The Ticket Hall playing music by artists such as Amy Winehouse, Prince, Paul Simon, and Radiohead.
You can find more on what's happening at Escape to Freight Island this autumn here.
___
Music Lovers Tour
Greater Manchester
Monday 4 October – onwards
Manchester is famous for many thing.
The city has given the world so much – but above all, it's known for its musical roots, having set countless iconic bands on their road to success and most-notably inspiring the creation of the iconic Factory Records and the 'Madchester' scene that followed.
So, with thousands of students arriving in Manchester this month for university, and in honour of the popular Use Hearing Protection: The early years of Factory Records exhibition that's currently celebrating the lesser-known stories of one of the city's most influential record labels the Science and Industry Museum has picked out a 10 landmarks in the region with connections to some of the most famous musical icons that every music lover should visit.
There's 10 iconic landmarks across the region to visit.
You can find more about the landmarks of Music Lovers Tour of Greater Manchester here.
___
Bottomless Brunch
Manchester City Centre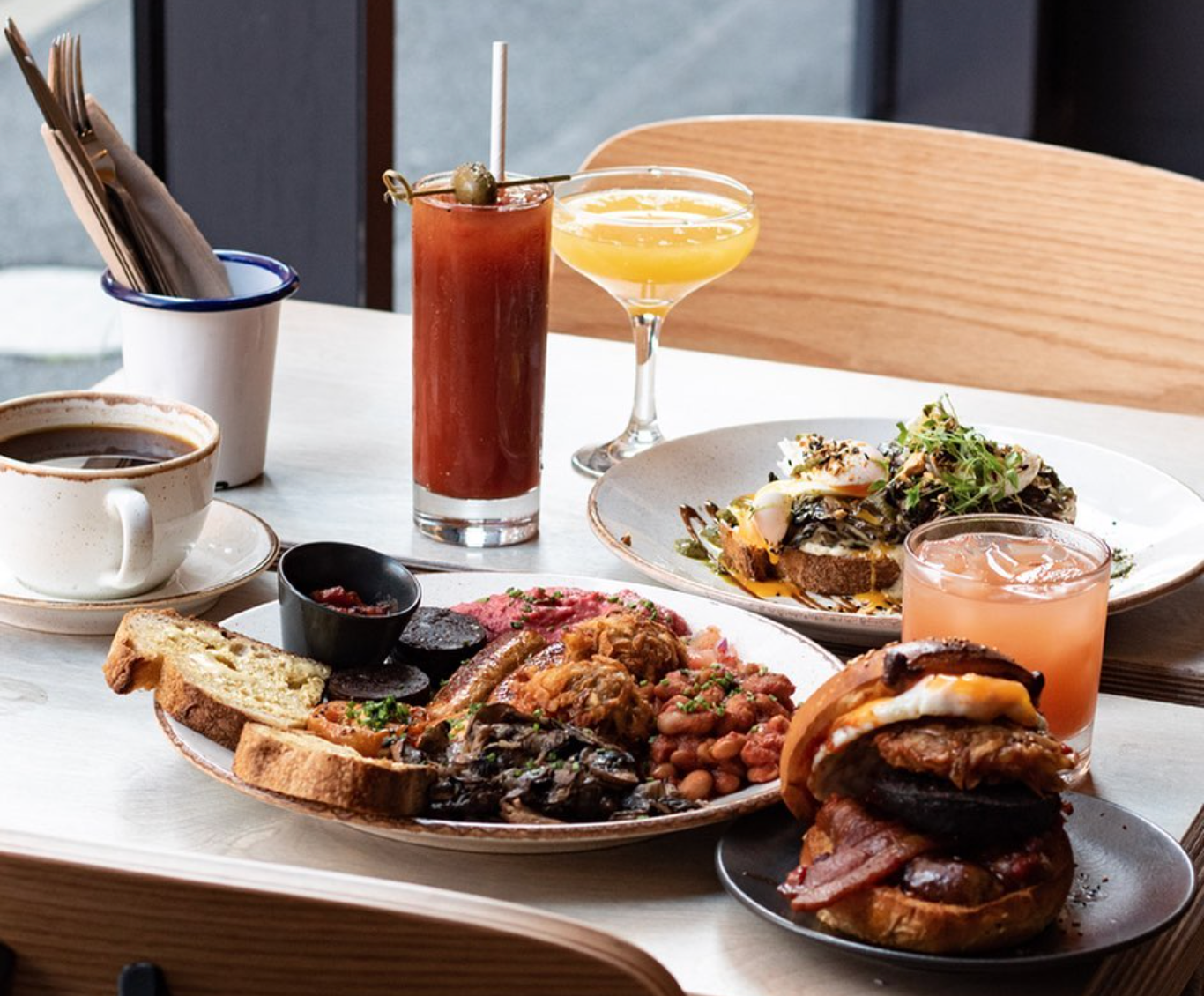 Bottomless Brunch is a great way to spend a day in the city.
Getting stuck into some free-flowing drinks with your friends around a table of food is a match made in heaven if you ask us, and if you're looking to achieve your ultimate bottomless brunch goals, then we've put together a list of some of our top spots in Manchester to help you find the right one for you.
From pancakes and smashed avocado, to Full English breakfasts, Chinese, chicken and waffles, and more – there's over 15 choices to pick from.
Check out our guide here.
___
Brick or Treat
LEGOLAND Discovery Centre Manchester
Monday 4 – 31 October
There's a unique Halloween-themed lego event coming to LEGOLAND Discovery Centre Manchester this month.
Now that October is here, and the spooky spectacular that is Halloween just a couple of weeks away, LEGOLAND Discovery Centre Manchester is getting into the spirit by giving lego lovers and "little monsters" the chance to get involved with a whole host of themed activities throughout the month.
Brick or Treat has everything to "get you into the Halloween spirit".
Some of the activities on offer include pumpkin building for the LEGO pumpkin patch, 'scarevenger' hunts, the chance to meet and greet character mascots scarecrow and Lord Vampyre and join them for a Halloween dance party, and more.
You can find more information here, and grab tickets here.
___
Use Hearing Protection
Science and Industry Museum
Wednesday 6 October – onwards
A special exhibition documenting the formation and early years of the iconic Factory Records is currently on show at Manchester's Science and Industry Museum.
Use Hearing Protection: The early years of Factory Records shines a light on the formative period for the Manchester label, disclosing lesser-told stories from family members, alternative voices and international collaborators.
The exhibition also examines the period 1978 to 1982, revealing how the label grew and thrived to give the city an authentic voice and distinctive identity, and visitors will be guided through the pre-Haçienda years to uncover the history of the label and how it earned its status as a catalyst for innovation through rarely or never-before-seen objects.
The first 50 artefacts from the official Factory Records catalogue are on display, including creations from Joy Division, New Order, The Durutti Column, and so much more.
You can find more information here.
___
The Warehouse Project 2021
Depot Mayfield
Friday 8 October 2021 – 1 January 2022
The Warehouse Project 2021 season has officially begun at Depot Mayfield.
After the party kicked off with mega stars Megan Thee Stallion, and Nile Rodgers & Chic, a star-studded selection of shows that run right up until New Year's Day are all set to rock the city – with electronic pioneers Four Tet, DJ EZ, and Jamie XX due to make appearances.
Mayfield Depot will also welcome back favourites such as Jon Hopkins, Disclosure, Rudimental, Adam Beyer, Chase & Status and Bicep during the autumn.
Other acts include Hacienda, Classical, FISHER, Gorgon City, Basement Jaxx, Marco Carola, Loco Dice, Eats Everything, and Annie Mac.
You can find more information about WHP21 here.
___
Stretford Comic Fest
Streford Mall
Saturday 9 October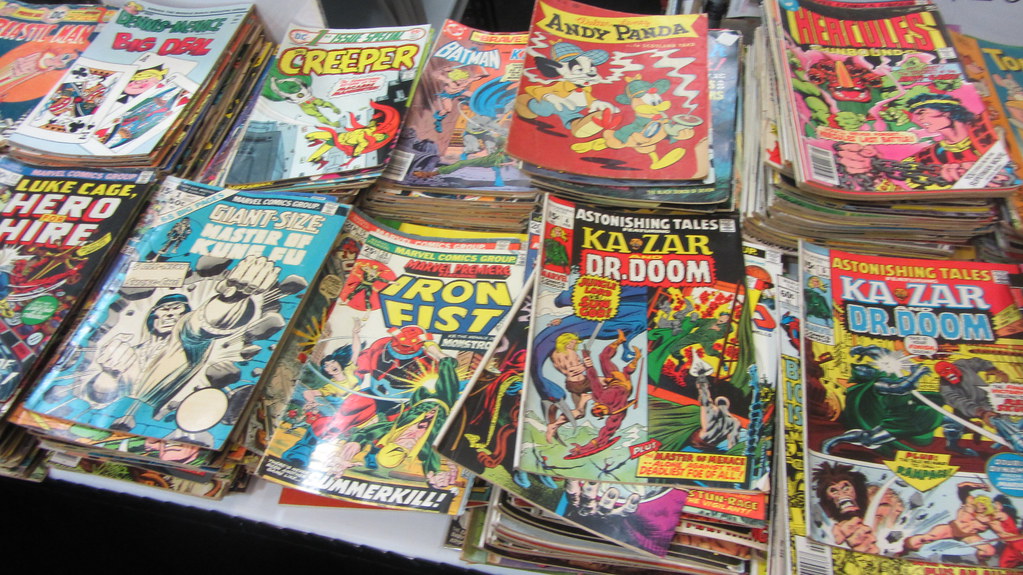 Independent comic book specialists Wow Comix is teaming up with Stretford Mall to host the town's first 'Comic Fest' this weekend.
Stretford Comic Fest will be taking over the central area of the popular shopping mall with a celebration of all things sci-fi and superhero-related, so fans of comic book pop culture can browse through a wide range of stalls showcasing comic book products and memorabilia.
There'll be plenty of special guests appearing at the festival too, giving attendees the chance to hang out with some sci-fi stars for autograph sessions and pictures.
You can find more information here.
___
Featured Image –