What's On
The best things to do in Greater Manchester this week | 7 – 13 February 2022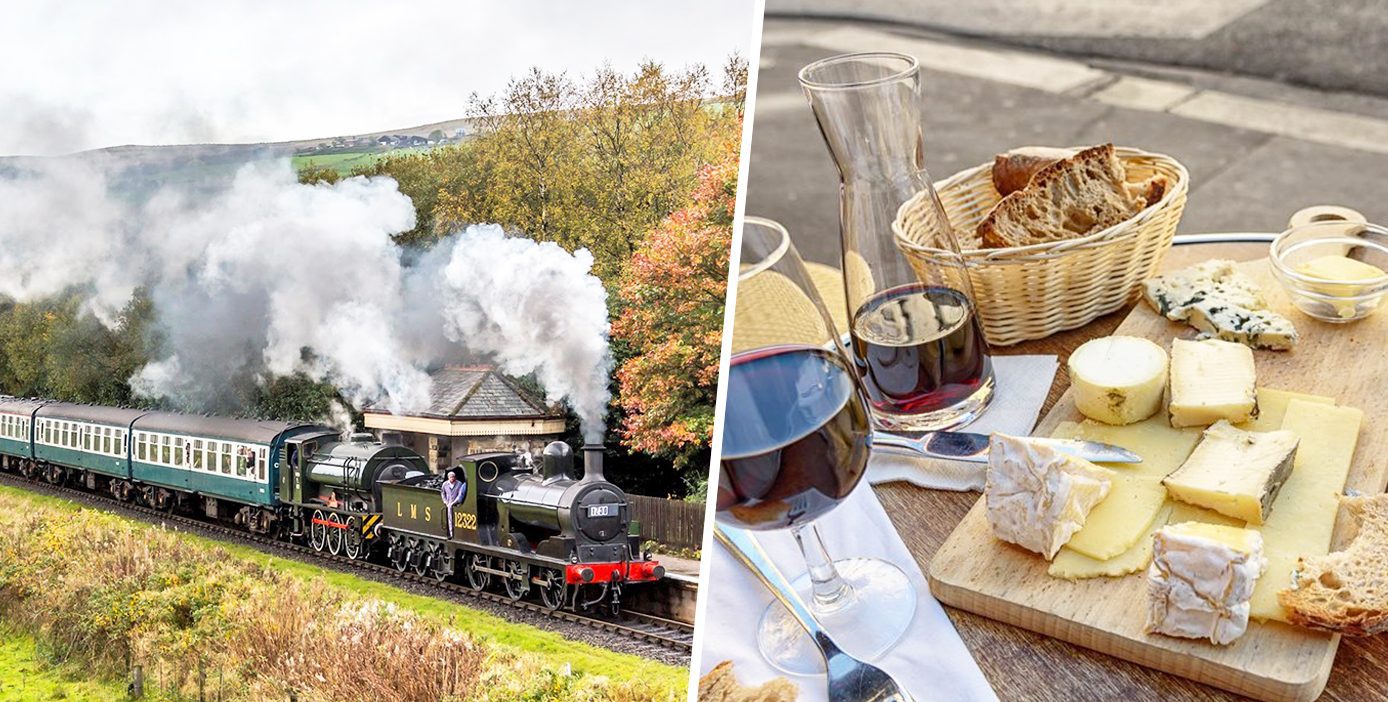 We're already into the second week of February.
With the vast majority of Plan B restrictions in England having now been lifted, the year is really starting to kick into action and there is plenty packed into the events calendar.
So we've cherry-picked a few of the best things happening across the region this week to put together another fresh edition of our 'what's on' guide for the city of Manchester and beyond.
Some of the events we're going to mention here are completely free, which is perfect for that post-Christmas bank balance, or those looking to keep things on the cheaper side – while others will set you back a few pounds, and many will need to be booked in advance.
Here's our top picks.
___
Van Gogh Alive
MediaCityUK
Monday 7 – Sunday 27 February
Over 100,000 people have been to visit the Van Gogh Alive experience since it arrived at MediaCity UK a couple of months back.
And it's now extended its Salford stay right through until 27 February.
Van Gogh Alive takes people on a trip through the periods of Van Gogh's life that defined him as an artist and showcases 3,000 images, including some of his most iconic works like Starry Night and Sunflowers, and lesser-known paintings inspired by his love of Japanese woodprints. The exhibition is home to a life-sized walk-in representation of Van Gogh's 'Bedroom in Arles' painting, a 'Sunflower selfie room' – a 360° mirrored space complete with hundreds of sunflowers, and so much more
Tickets are priced at £23.50 for adults and £16.50 for children, with concessions and school group discounts available. Visitors to the exhibition will have the opportunity to make a donation to The Christie charity either when purchasing tickets, or while at the exhibition.
You can find out more here.
___
Six Nations at Escape to Freight Island
Depot Mayfield
Monday 7 February – onwards
The 2022 Six Nations Championship kicked-off last week, and Manchester's ever-popular food, drink, and events hub, Escape to Freight Island, is hosting the biggest fanzone in the UK outside of London to present all of the games throughout the tournament, in partnership with event sponsors Guinness.
A dedicated space within the much-loved Depot Mayfield venue has been transformed for rugby-lovers to stay and watch the games.
Street food will come courtesy of residents Ace Dogs, and another trader soon-to-be-announced.
You can find out more and book tickets here.
___
Manchester Open Exhibition 2022
HOME Manchester
Monday 7 February – 27 March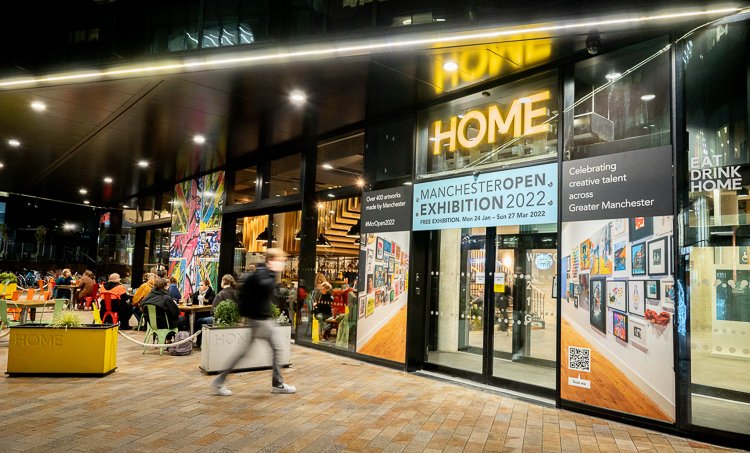 The Manchester Open is one of the most successful exhibition in HOME's history.
The first region-wide exhibition of its type to welcome entries from people of any background and level of experience – including established professionals, new and emerging talent, enthusiastic amateurs and first-time artists – HOME's Gallery walls have been filled with work from 400+ Greater Manchester residents, which have been selected by a panel consisting of art experts and community representatives.
With an amazing 2,271 artwork entries, the judging panel have said they were impressed by the range, quality, differing artistic styles, and inspirational work being created across Greater Manchester.
You can find more information here.
___
Fireground
Rochdale
Monday 7 – Sunday 12 February
A new 'Fireground' experience has opened up inside an old museum, and it gives kids the chance to play at being firefighters for a day.
Newly-opened attraction Fireground Rochdale has replaced the Greater Manchester Fire Service Museum in Rochdale's old fire station, and it has everything from fully-restored fire engines, historic horse-drawn fire carriages, and manual hand-operated pumps, to an immersive Victorian street scene, and a scene from the blitz complete with lighting and sound effects all under one roof.
But probably one of the best parts about the new attraction for children is the interactive display elements that are there to teach them about the fire service's impressive and extensive history.
You can find out more about Fireground here.
___
Camelot Rises
Charnock Richard
Thursday 10 February – onwards
It's not strictly in Greater Manchester, but have you heard that legendary North West theme park Camelot has now reopened to the public? But not as we know it, though.
The medieval-themed Lancashire attraction may been out of use for a decade and is largely derelict, but now, thanks to Park N Party – the company behind ScareCity and Christmas City – its abandoned rides and empty footpaths are about to be brought by to life by the undead, as a new interactive event series, called Camelot Rises, will see the eerie theme park filled with zombies.
Live actors, accompanied by scene-setting lights and sounds, will interact with visitors in a truly gory experience, and there'll also screenings of some of the biggest zombie blockbusters of all time.
You can find out more, and grab tickets at £50 here.
___
The Village Screen at Victoria Baths
Chorlton-on-Medlock
Thursday 10 & Friday 11 February
Victoria Baths will become home to a pop-up cinema screening comedy and romance classics to celebrate Valentine's Day.
With the annual day of love only a few weeks away now, independent event production company The Village Screen is returning to Manchester next month to transform this unique and historic venue into a "Cupid-approved pop-up" cinema for Valentine's – and Galentine's – with a handful of film favourites on the agenda.
Tina Fey's 2004 cult classic comedy Mean Girls will be screened first on Thursday 10 February to celebrate Galentine's Day, and then the 1994 dark, funny, and violent film True Romance – which has a screenplay written by legendary director Quentin Tarantino, and stars Christian Slater and Patricia Arquette – will be shown on Friday 11 February for Valentine's Day.
You can choose to snuggle down on candy-striped deckchairs inside the old Gala Pool, or on the original wooden seating that overlooks the empty pool on the Balcony level.
You can find out more information and grab tickets here.
___
Manchester Cheese Crawl
Manchester City Centre
Friday 10 February – onwards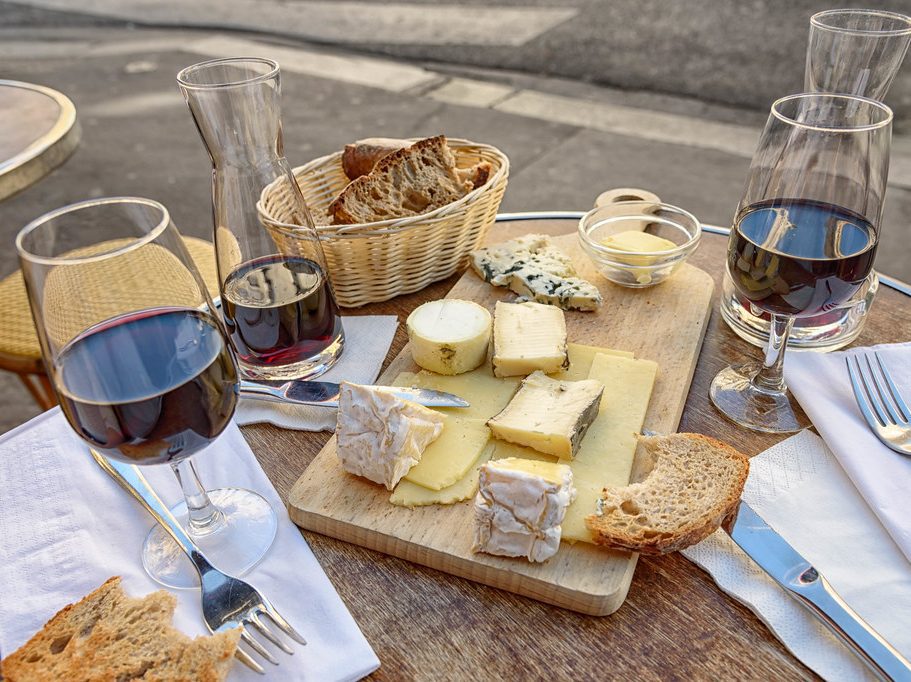 In what is undeniably the stuff of dreams for cheese lovers, you can now take part in a cheese and wine crawl around Manchester city centre.
Manchester is city that's packed with culture.
But if you don't fancy seeing the sights through one of the more typical tours, The Manchester Cheese Crawl will take you around some of the cheesiest spots the city has to offer for two hours of non-stop cheese-related fun – including everything from blue cheese tasting, to cheese quizzes, competitions, and more.
Tickets cost just £25 each, and include cheese samples, optional bread and crackers, and some red wine to complement.
You can find out more and grab tickets here.
___
GRUB Food Fair and Plant Powered Sundays
Cheetham Hill
Friday 11 – Sunday 13 February
Two of the most popular foodie favourite events are back at Manchester's largest street food fair GRUB – which is currently based at the Red Bank Project just outside of the city centre in Cheetham Hill.
The GRUB Food Fair this week will see the likes of Bon Street Food, Dhaba Catering, Mira, and Just Natas serve a wide range of mouthwatering delights for you to try, while on Sunday, whether you're plant based or just curious, there'll be big handful of the finest vegan food traders there for Plant Powered Sundays to show you what it's all about.
Both events are free to attend, and you can find more information here.
___
Valentine's Diner
East Lancashire Railway
Sunday 12 February
If you fancy taking a step back in time this Valentine's, then the iconic heritage railway East Lancashire Railway (ELR) is offering diners a four-course silver service meal, all while travelling through the stunning surrounding countryside.
Priced at £69.90 per person or £250 for a table of four, you'll be treated to four lovingly-prepared courses.
These include chicken ceasar salad with parmesan shavings, fire-roasted tomato and basil soup with fresh chives, and steak sauté with peppers, horseradish mash and a Diane sauce, and for vegetarians, there'll be a tzatziki-dressed falafel and feta salad to start, with a Mediterranean vegetable Wellington as the main course.
As for pudding, there'll be strawberry and Champagne torte with marbled pencils to finish on a high note.
You can find more information and book your tickets here.
___
Featured Image – East Lancashire Railway (ELR) | Flickr