Eats
Northern Soul Grilled Cheese is giving away 200 free sandwiches in Manchester this week
Sandwich lovers, assemble!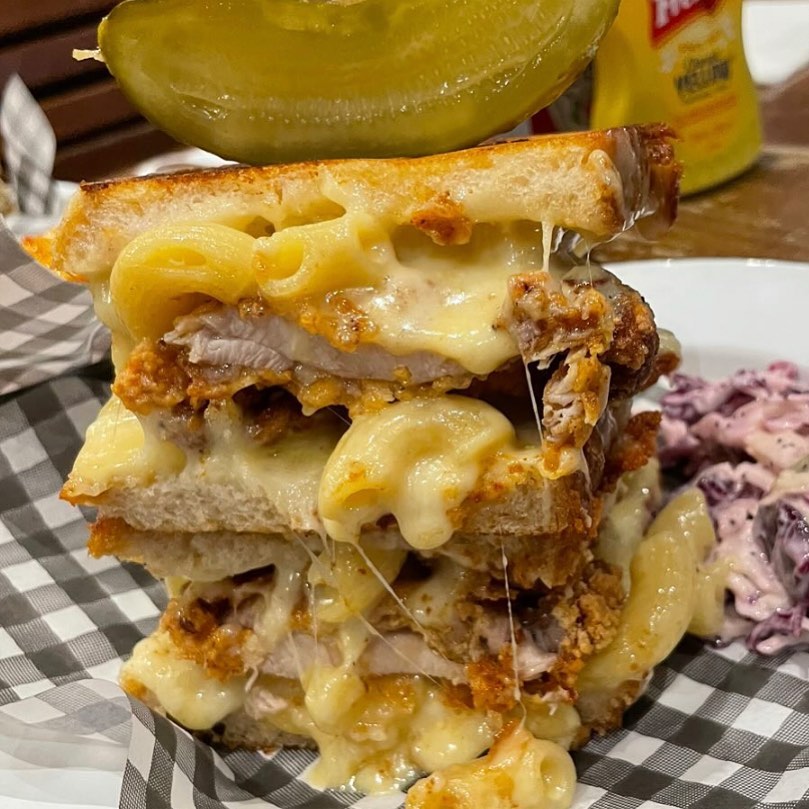 Manchester grilled cheese heroes Northern Soul have revealed they will be giving away 200 free sandwiches this week in the name of National Grilled Cheese Day.
First established in 2015, the grilled cheese OG's have been serving Mancs their naughty, cheesy grilled sandwiches for coming up to a decade now and claim to be the first restaurant of their kind to open in the UK.
Widely considered one of the best places to grab a grilled cheese in the city, for one day only toastie-loving Mancs will be able to get their hands on a freebie from Northern Soul's Tib Street restaurant.
It's an opportunity not to be missed, with toasties at the restaurant normally starting from £7.50.
For those who want to get in on the action, sandwiches will be handed out on a first-come, first-served basis in the Northern Quarter starting from 10am on Wednesday 12 April.
Sharing the news online, Northern Soul Grilled Cheese wrote: "200 FREE #grilledcheese GIVEAWAY at our place tomorrow – from 10am (first come first served) – TAG A MATE."
With a whopping 200 sandwiches up for grabs, it's not clear whether the whole menu will be on offer as part of the giveaway or if Northern Soul will stick to handing out its signature sandwich 'The Soul'.
Described as the 'the heart and soul' of all of its sandwiches, this house staple features a blend of three different molten cheeses – all sandwiched in between golden sourdough bread.
Read more: Warburtons has launched new Crumpet Thins and people are divided
Priced at £7.50, customers are also encouraged to order 'as many free fillings as you like' with options including tomato, fresh onion, sliced pickle, Worcestershire sauce, Marmite, jalapenos, Tabasco and peppers.
Elsewhere on the menu, more indulgent options include the likes of the 'Bacon Frazzler' made with streaky bacon, blue cheese, onion, sriracha, and bacon Frazzles, and the 'Mexican Junkie' with chipotle mac n' cheese, jalapenos and Chilli Heatwave Doritos.
Read more: The Manchester 'Chinese kebab' stuffed with salt and pepper chicken and chips
Owner Dan Place first brought his vision of a grilled cheese haven to life inside one of the market stall units on Manchester's Church Street, before expanding to open the current Tib Street restaurant in 2019.
The ever-popular Northern Soul also operates outposts at the Etihad football ground, Freight Island and Manchester University campus, but if you're after a freebie then it's the Northern Quarter you'll need to head down to tomorrow.
The team will also be giving away free beers from local brewery Shindigger on Wednesday 12 April starting from 3pm.
Featured image – Northern Soul Grilled Cheese