Eats
The Manchester bottomless brunch with giant fry ups and endless pints
Woah there.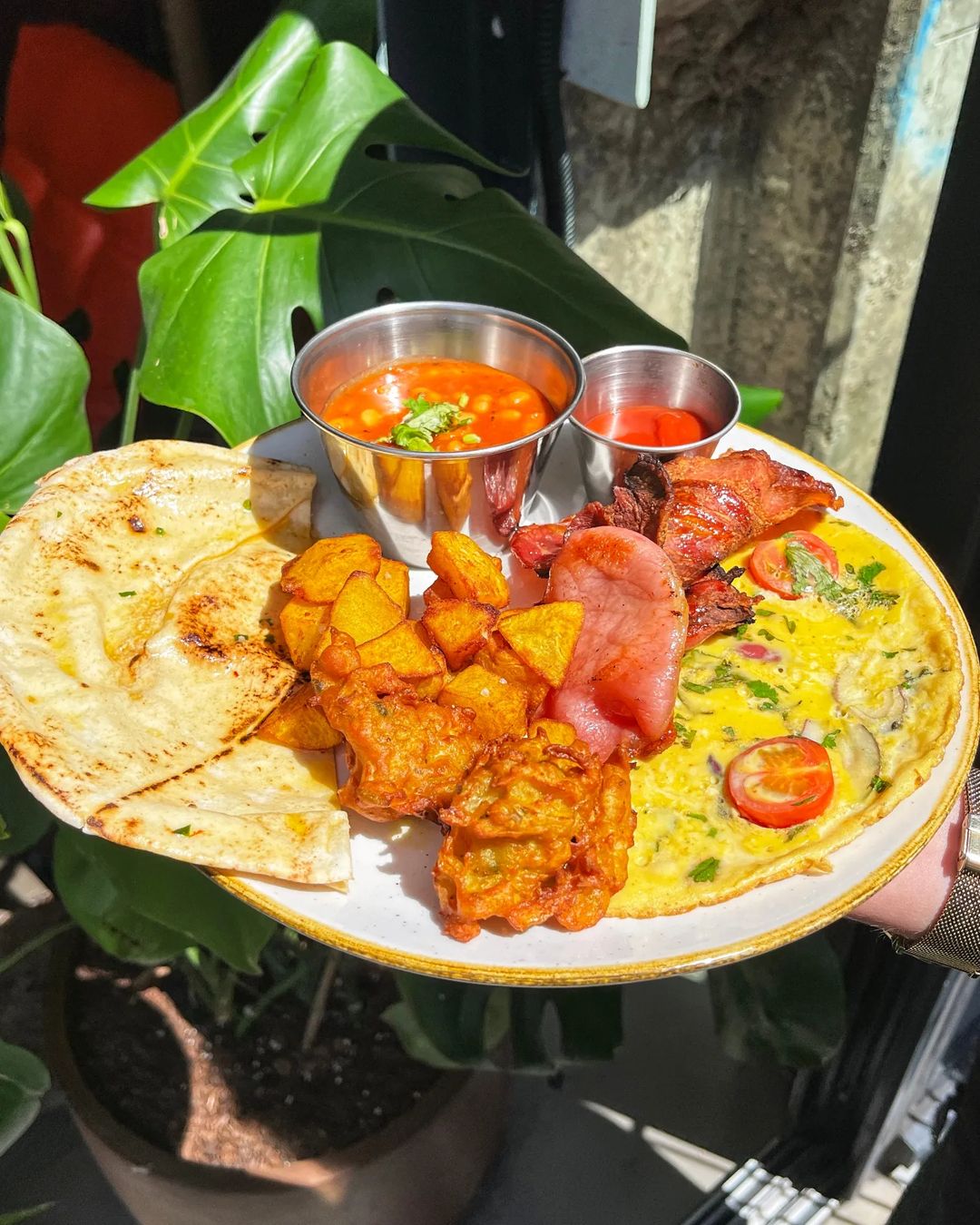 A new bottomless brunch has landed in Manchester featuring breakfast bahn mi, big boy English and Gujarati fry-ups, non-stop pints and bloody Marys.
Launched by New Century, the historic music venue at NOMA that is also home to an impressively large bar and street food kitchen, the offering kicks off for the first time on Saturday 15 July.
Priced at £30 a head, for that diners will be treated to 90 minutes of non-stop drinks and a brunch plate of their choice from one of the kitchen's independent street food traders.
As part of the offering, each trader has worked to create a special brunch dish from around the world – meaning that the menu here is probably one of the most eclectic bottomless brunches you'll find in Manchester.
Vietnamese favourites Banh Vi have created two delicious takes on the traditional baguette, stuffed with either pan-fried folded spinach omelette or smoked portobello Mushrooms with herbs and chilli. Both are served on a warm demi baguette with spicy ketchup.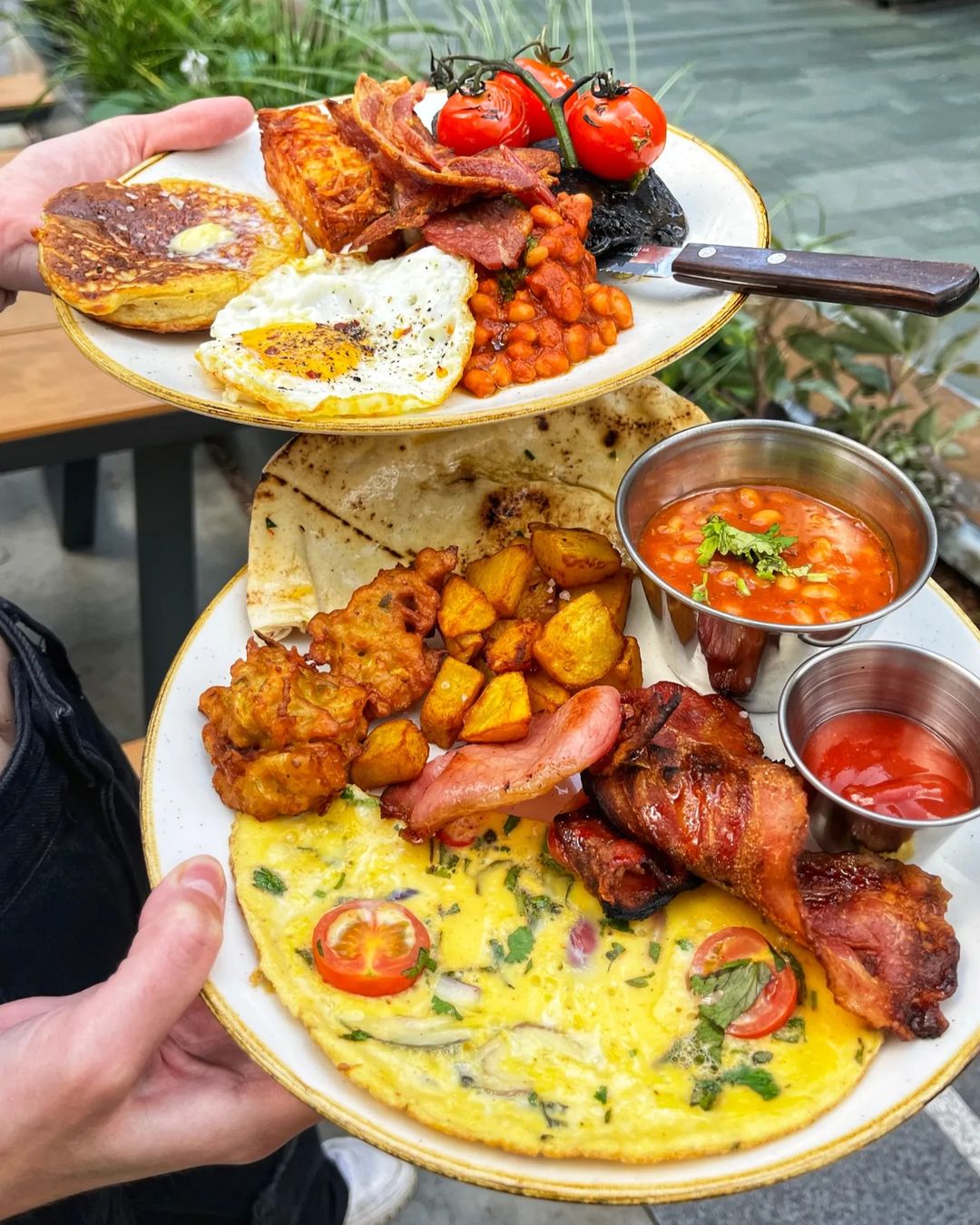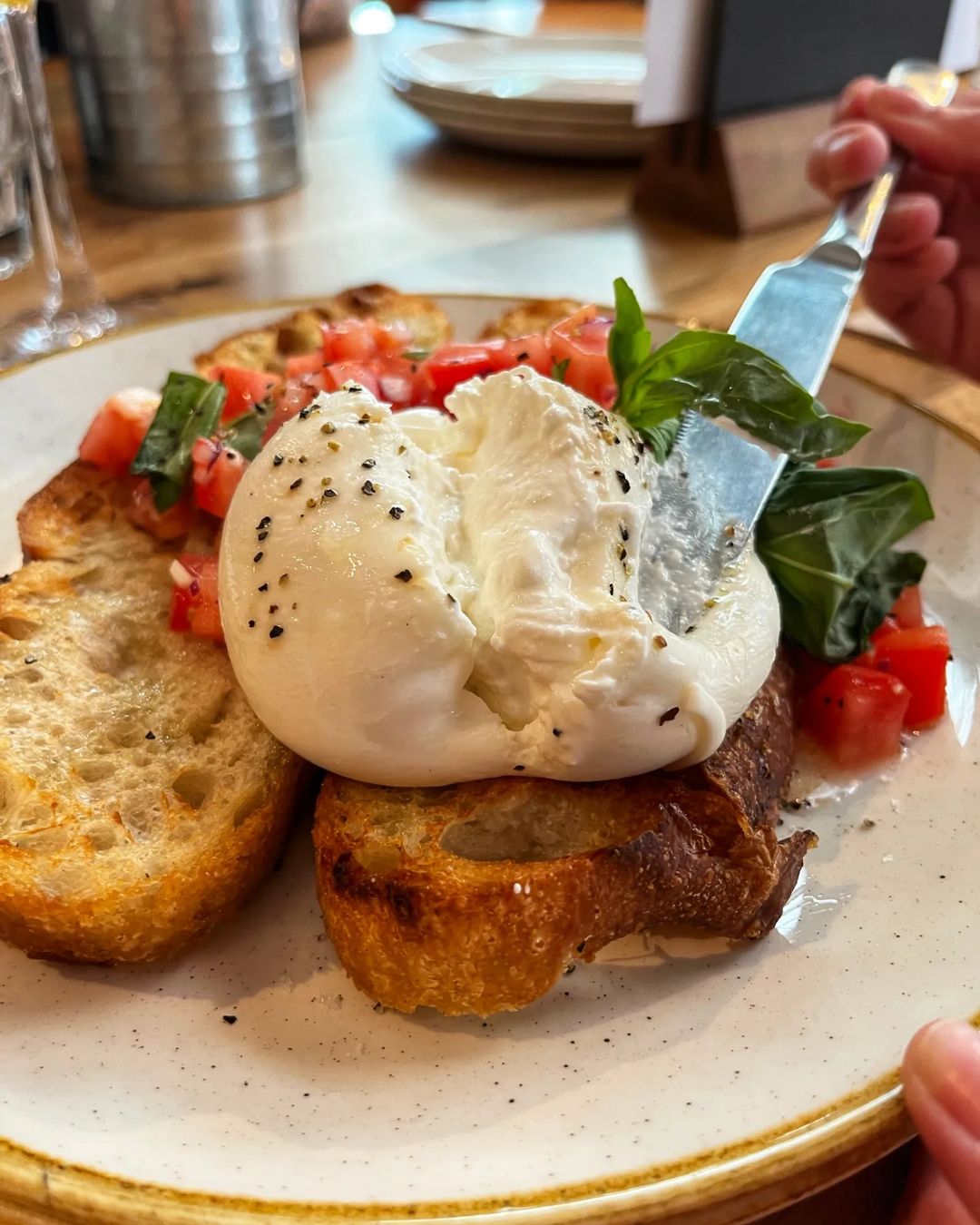 Elsewhere, you'll find a hearty Full Indian courtesy of The Spice Yard featuring a masala omelette, spicy baked beans, crispy potatoes, onion bhaji, and Indian bread with chilli butter, and a twist on the classic bacon sandwich made with Indian bread, sweet chilli sauce, salad and a garam masala and coriander dressing.
Add to that the Poha, a traditional Indian breakfast made with flattened rice cakes and potato tossed in mustard seeds, curry leaves, and topped with peanuts, then tell us you're not getting hungry.
There's more, still, with Wild by Ply serving herby tomato bruschetta and a tempting antipasti Board featuring toasted focaccia, Italian deli meats and cheeses, sun-dried tomatoes, grilled artichokes and mozzarella cheese.
Read more: A Neapolitan street food stall has opened inside Manchester's Arndale Market
And for those craving something quintessentially British, it has to be the Tallow Full English made with Frosty's Grandma's sausage, crispy smoked streaky bacon, homemade ham hock black pudding, crumpet, hash brown, spicy baked beans, butter roasted portobello mushroom, plum tomato and a fried egg.
Tallow is also serving a Bacon, Sausage and Egg Crumpet for those traditionalists who find themselves craving something a little lighter.
As for drinks, these come in two tiers with the likes of prosecco and house lager flowing freely for 90 minutes as part of the basic £30 price.
Read more: The fate of Manchester's rudest restaurant as original Australian sites collapse
If you want to go all-out, though, you can opt to upgrade to breakfast cocktails for an additional £5 – well worth it for unlimited Mimosas, Bloody Marys, Bellinis, Espresso Martinis and Breakfast Martinis
New Century's bottomless brunch will take place every Friday from 12-4PM, and every Saturday and Sunday from 10AM-4PM.
Places for bottomless brunch must be booked via email and guests will have the table for two hours.
Featured image – The Manc Eats