Feature
Rugby legend, ultra-marathon runner, inspiration | Kevin Sinfield — Manc of the Month November 2022
As if being rugby legend and full-time coach wasn't enough, this fella has achieved some truly incredible feats in the past few years.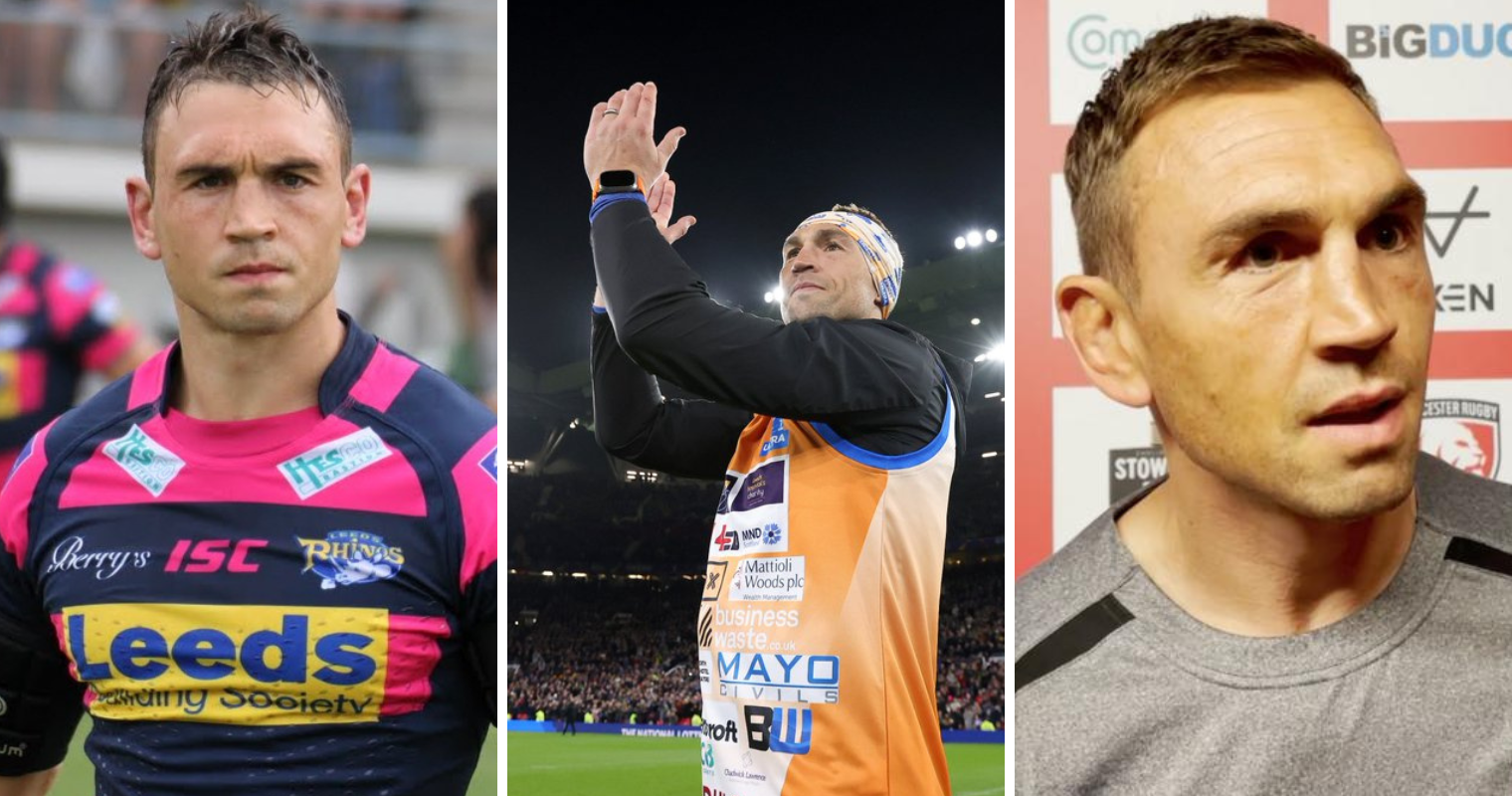 It's that time of the month again (no, not that one): it's time to pick our Manc of the Month for November and while there were plenty to pick from, one man has stood out in the past few weeks.
That man is Kevin Sinfield OBE.
Kevin Sinfield is the ex-rugby player turned coach, ultra-marathon-runner and mega-fundraiser from our very own Oldham who did something truly amazing earlier this month.
The 42-year-old former loose forward, who currently serves as a defensive coach for the Leicester Tigers in the rugby union, has gone from a Manc-born sporting role model to a national hero thanks to his extremely admirable charity work over the past couple of years.
This bloke is a machine.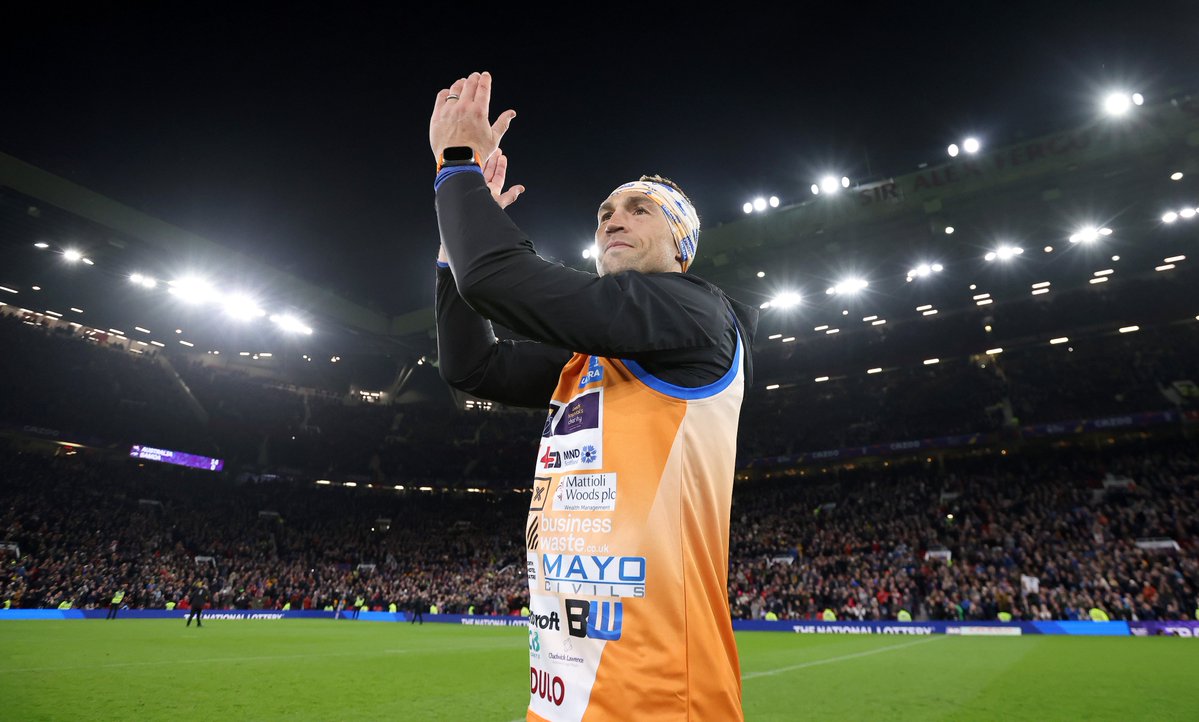 Seven ultra-marathons in seven days
For anyone unaware of Sinfield's latest exploits, the former Leeds Rhinos player and director undertook the immense 'Ultra 7 in 7' challenge earlier this month, tasking himself with the ridiculous feat of running seven ultra-marathons in seven days.
To put that into context, a standard marathon measures just over 26 miles or 42 kilometres; ultra marathons regularly clock in at 50km or more. Sinfield is said to have covered more than 256 miles (approx. 417km), averaging more than 60km a day. Insane.
Finishing the series of ultra-marathons alongside his dedicated team of runners on November 19 at Old Trafford, just in time for the 2022 Rugby League World Cup final, he was met with rapturous applause from the crowd — and rightly so.
The ex-Rhinos and England international set himself the target of raising £777,777 for Motor Neurone Disease in honour of his former teammate and equally inspiring close friend, Rob Burrow. He went on to absolutely smash that goal, amassing an incredible £1.4 million in donations in just a week.
A true MND Champion
To make things even more staggering, this is actually the second time he has completed the Ultra 7 in 7, having done the same back in 2020 and raising a whopping grand total of £2.7m.
Moreover, just last year he put himself through similarly unimaginable levels of strain by running a 24-hour marathon for the first time, raising over £1m for MND in November 2021 alone.
Again, this man is utterly remarkable.
Covering more than double the distance he managed the last time around, raising a total of over £2.3m across his two 7 in 7 ultra runs, it cannot be understated how much he has done for more than five different motor neurone disease charities in just a few short years.
Even before his latest heroics, Sinfield's contributions to motor neurone awareness and fundraising were recognised by the local ouncil alongside record-breaking rower and Oldham native, Frank Rothwell, who were both bestowed with the little-known 'Freedom of the Borough' award back in March.
As for this year's ultra-marathon challenge, his route saw him trek all the way from Edinburgh, through various parts of Yorkshire and, finally, back down to his home county of Greater Manchester. Not even bathroom breaks could stop him.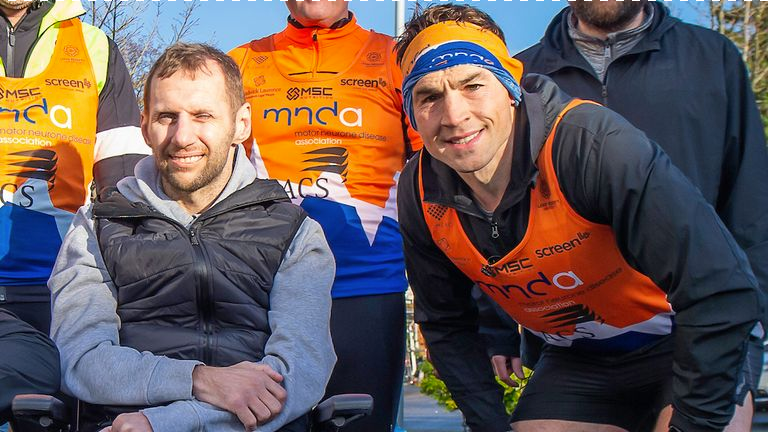 Read more:
Compelled to run and raise as much as possible to support the MND community and honour Burrow, who was diagnosed with the disease back in 2019, Sinfield has made it his mission to help raise awareness and fund research into the rare condition which affects the brain and nervous system.
Joined by peers like footballer Stephen Darby as well as late rugby union colleague and fellow MND suffer Doddie Weir, who sadly passed away just last week, these and many more who supported Sinfield's campaign have done untold levels of good when it comes to highlighting the disease.
Since beginning his fundraising journey in 2019, Kevin Sinfield has now raised over £7 million for the Motor Neurone Disease Association (MNDA) and related charities through his ultra-marathons and other charitable efforts, a miraculous and potentially fortune-changing amount that could save countless lives.
This absolute hero has already helped raise in excess of £2.6m all told with this year's Ultra 7 in 7 alone, but if you want to join the millions of people still donating then you can do so HERE.
Hats off to our Manc of the Month, Kevin Sinfield — you're a legend.
For all the latest news, events and goings on in Greater Manchester, subscribe to The Manc newsletter HERE.
Featured Image — Wikimedia Commons/Hull FC/Leicester Tigers