Food & Drink
James Martin says 'problem in this country' is people not using enough butter
James Martin really, really loves his butter.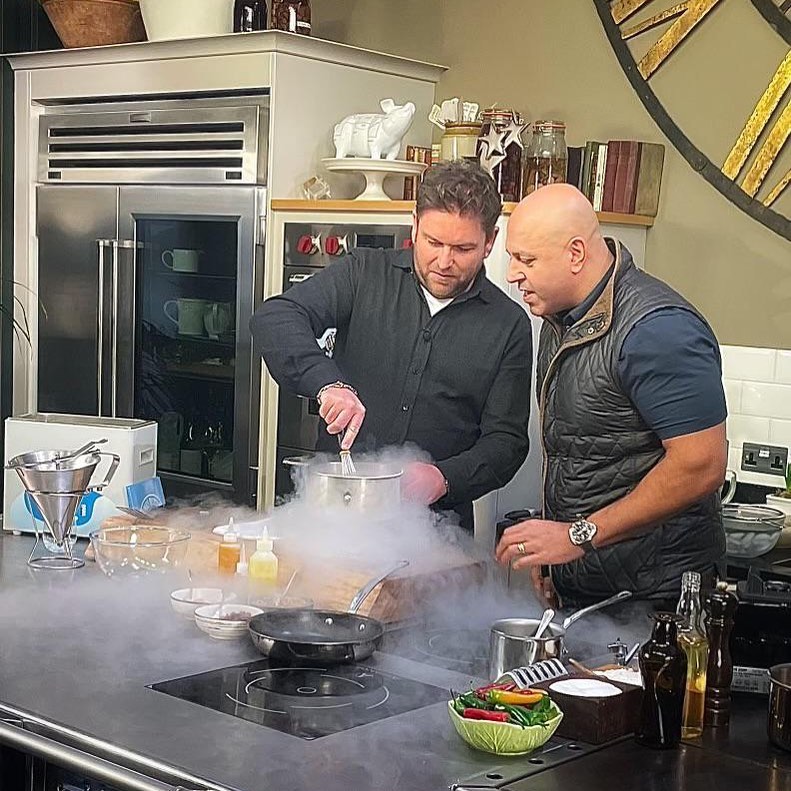 Celebrity chef James Martin has called for a kitchen cupboard staple to be 'banned' as he slammed the growing popularity of 'packet food' in Britain.
Shunning a butter substitute that many people use every day as "horrendous", the former Saturday Kitchen host said that margarine was "two elements away from plastic".
Calling for British consumers to replace their margarine with full-fat butter, Martin said many don't know about the "hidden" ingredients in margarine.
Speaking to the Sunday Post, the chef said: "Margarine should be banned. It's dreadful, dreadful stuff, it's two elements away from plastic, it's horrendous stuff.
"It's the ready-made food, it's the packet food, the hidden salt, hidden fat. That's the problem in this country."
He added that as a "farmer's kid", he preferred real butter, full-fat milk and cream, revealing that there was no semi-skimmed milk in his house growing up.
"That's the problem in this country. It's not the butter in a butter block or butter you put on your toast," he said.
The chef, who has a restaurant in Manchester's 253 Casino, s well known and loved for his cookery shows on the BBC, ITV and Channel 4.
After a decade spent fronting BBC's Saturday Kitchen, he then moved across to ITV in 2017 to host his own show: James Martin's Saturday Morning.
Read more: 'Violent, dangerous' man jailed for one-punch attack in Gay Village that killed 59-year-old David Aubert
His love of butter is well known, with Martin even releasing a book in 2021 called Butter: Comforting, Delicious, Versatile featuring over 130 recipes celebrating the ingredient.
The Yorkshireman puts butter on everything, including his roast potatoes, and as a child would make his own buttery lunchbox sandwiches with slathers of the good stuff, alongside mashed banana and a Cadbury flake.
Read more: Labour promises to ban 'insecure' zero-hour contracts if elected
He has previously described butter as the "world's greatest ingredient", saying that we often "take [butter] for granted".
Featured image – James Martin