Food & Drink
Where to find the best frozen cocktails in Manchester this summer
Think frozen Vimto daiquiris, Pornstar martinis, Aperol Spritz and margaritas by the bucketload - plus some interesting curveballs you might not expect.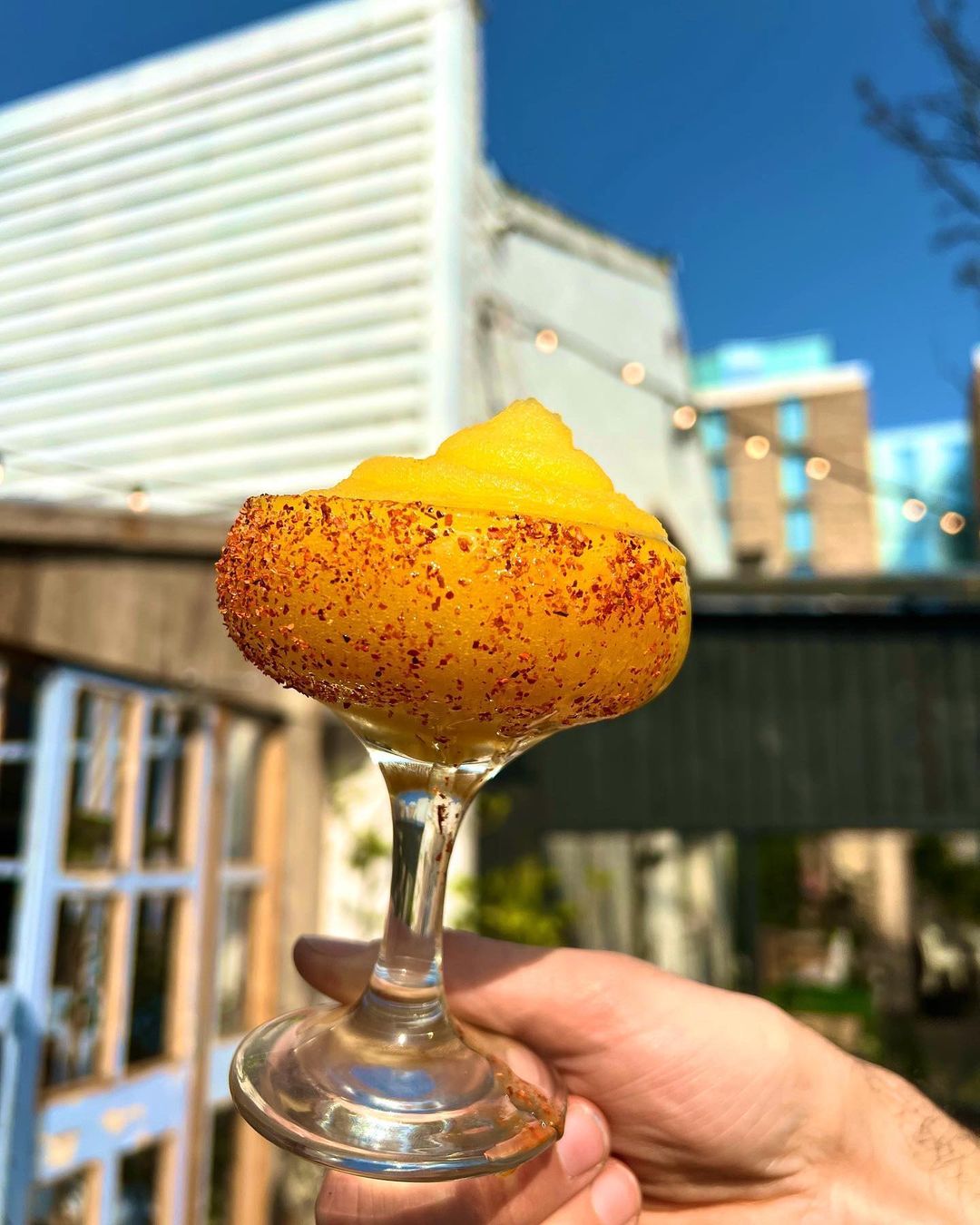 You can't beat a summer's day here in Manchester, when the sunshine glints off the skyscrapers and people pour out of pubs and bars.
There's nothing like a heatwave to get your in the mood for an ice-cold drink – and we honestly can't think of anything more cooling than a frozen bev, which is why we've put together this go-to-guide to help you find the best that Manchester has to offer.
Yes, in previous years, some of us cocktail enthusiasts may have been a bit snobby about frozen drinks – but after a few years locked in our houses, we've all deserved a little bit of silliness and fun, and these drinks absolutely deliver.
From boozy smoothies, to alcoholic slushies, frozen martinis, Irish coffees and even Snakebite, keep reading to discover where to go to sip on some of the best icy bevs the city has to offer.
Smithfield Social – Frozen Aperol Spritz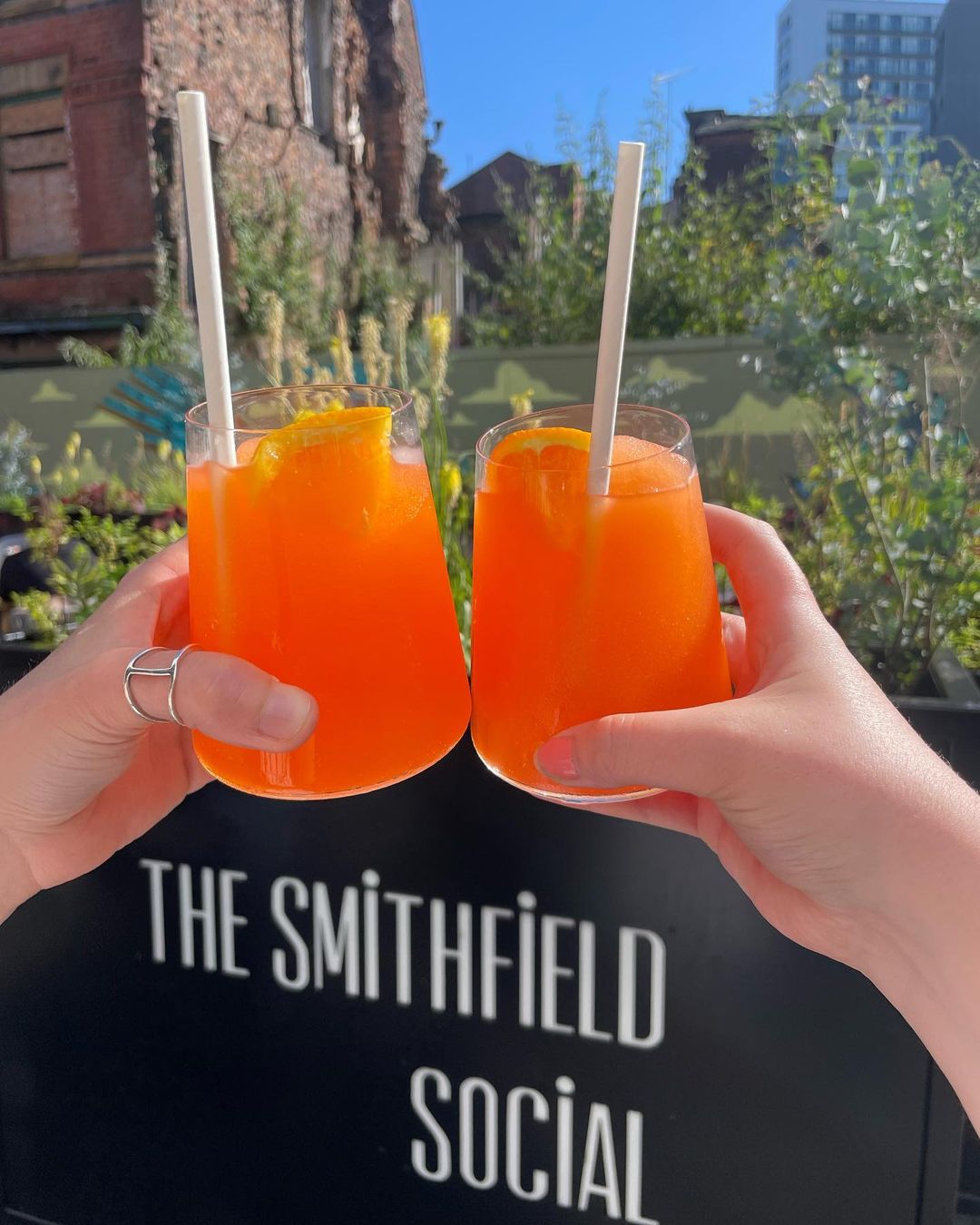 The ultimate summer cocktail, but make it frozen. Smithfield Social has taken the classic Italian aperitivo favourite to a new level for 2022, turning it into an ice-cold slushie that's perfect for the summer. Low ABV and full of flavour, it might just be the best frozen cocktail we've seen (so far) this summer.
Sicilian NQ – Frozen watermelon margaritas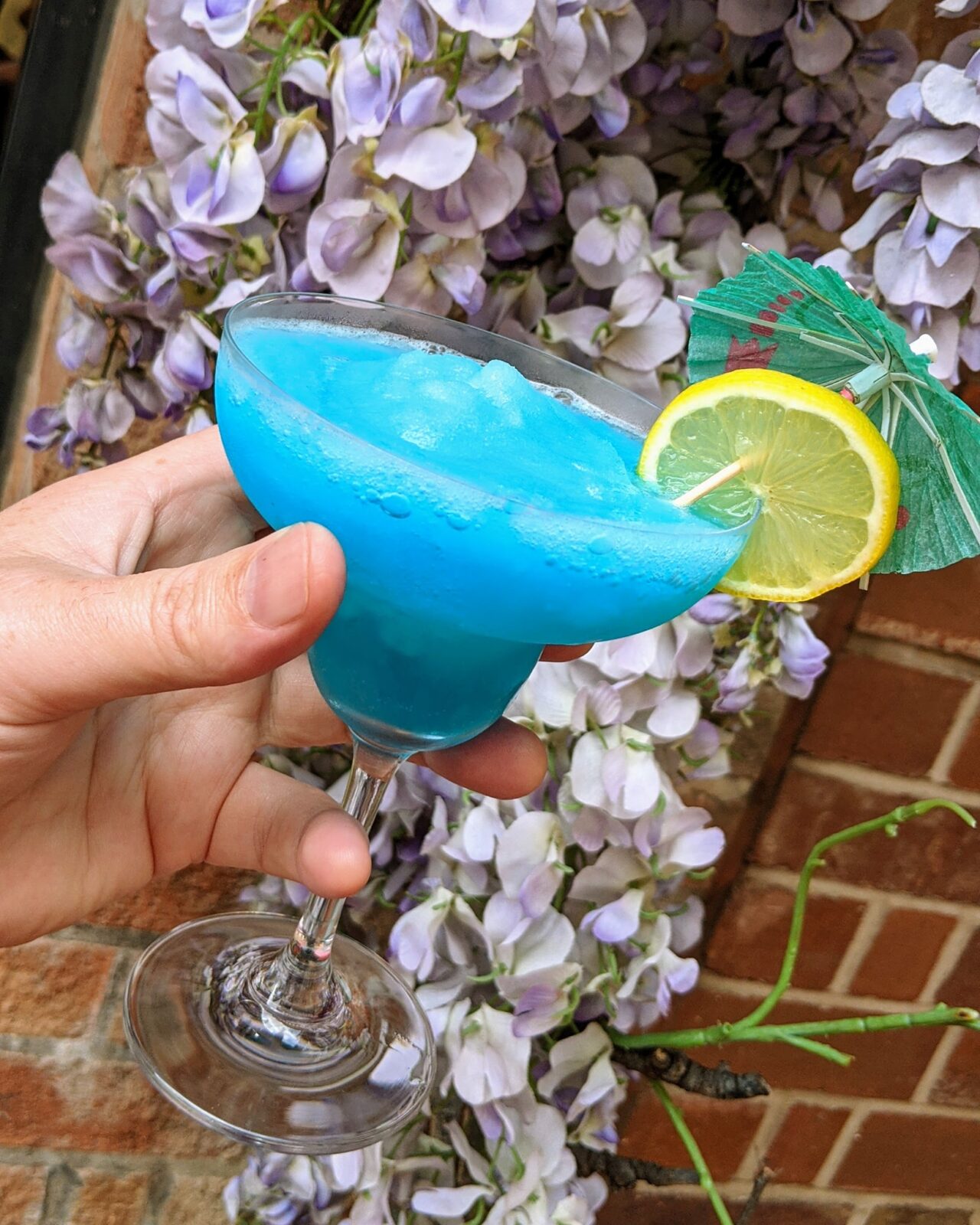 Hidden down a little backstreet in the Northern Quarter, Sicilian NQ is easy enough to miss – but don't you dare. The tiny bar and kitchen has just launched a new range of frozen margaritas, all priced at just £5 during happy hour, which runs Monday to Thursday, 12pm to 5pm. Enjoy them in three flavours: classic, Sicilian and watermelon.
Ramona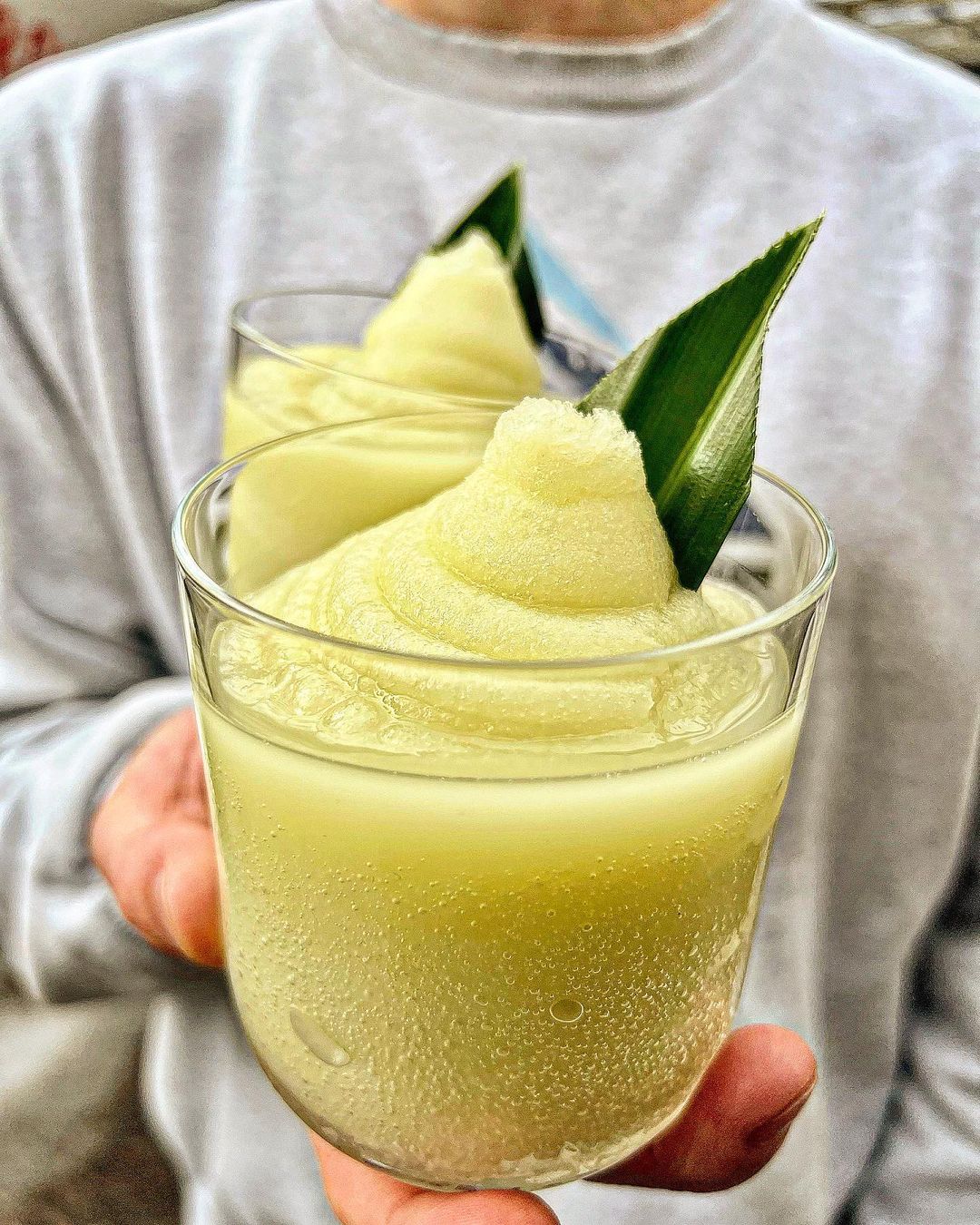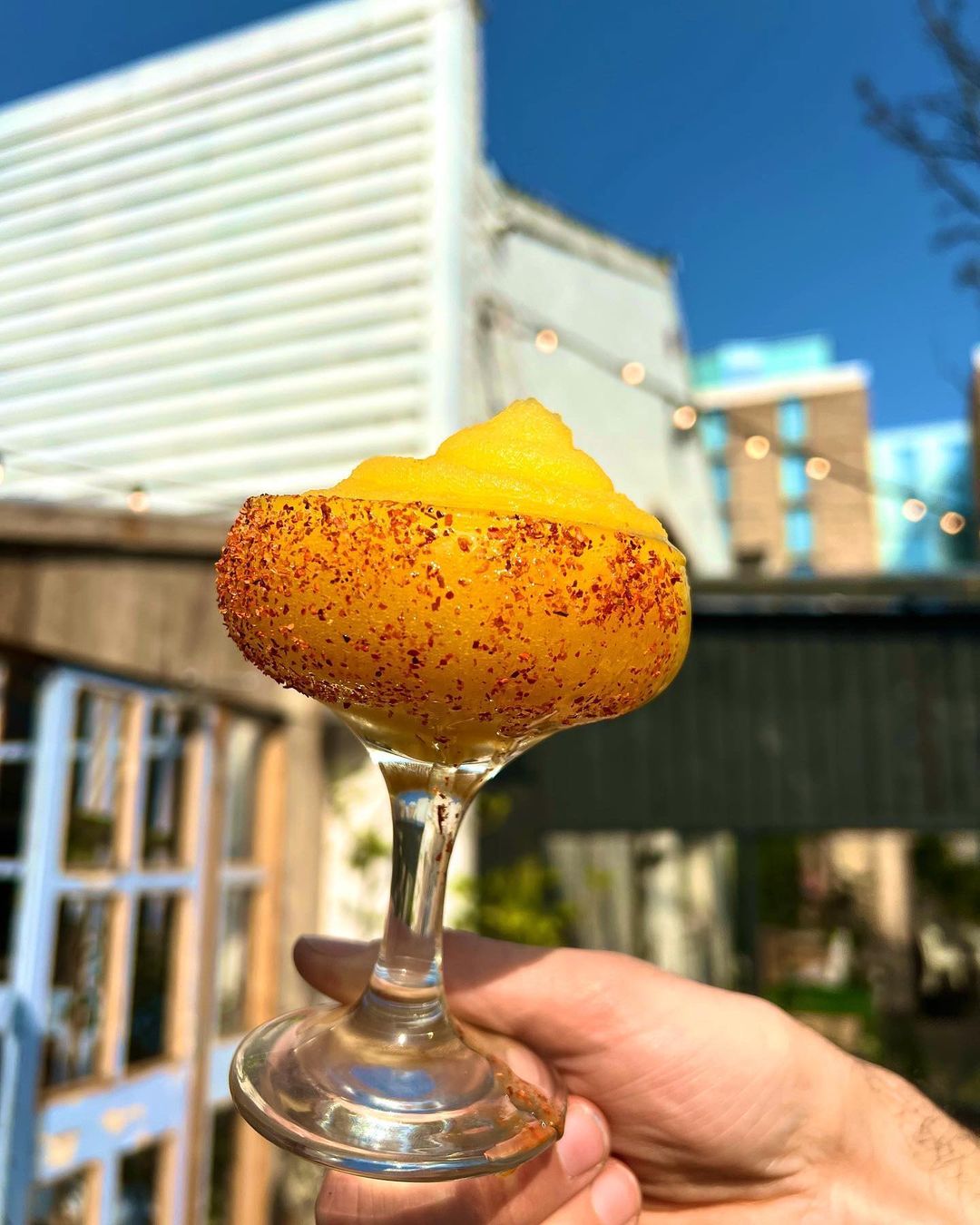 If you're after something a little bit wilder, head to converted MOT garage Ramona for your frozen cocktail fix and a big fat Detroit slice. Yes, they do frozen margarltas, and, yes, you can opt to get them bottomless, but be adventurous – the banana + pandan is a certified house favourite, and pineapple + ginger is well worth a look-in too.
Read more: The new Manchester bottomless brunch with endless Detroit pizza and frozen margaritas
The Shack – Frozen Vimto daiquiris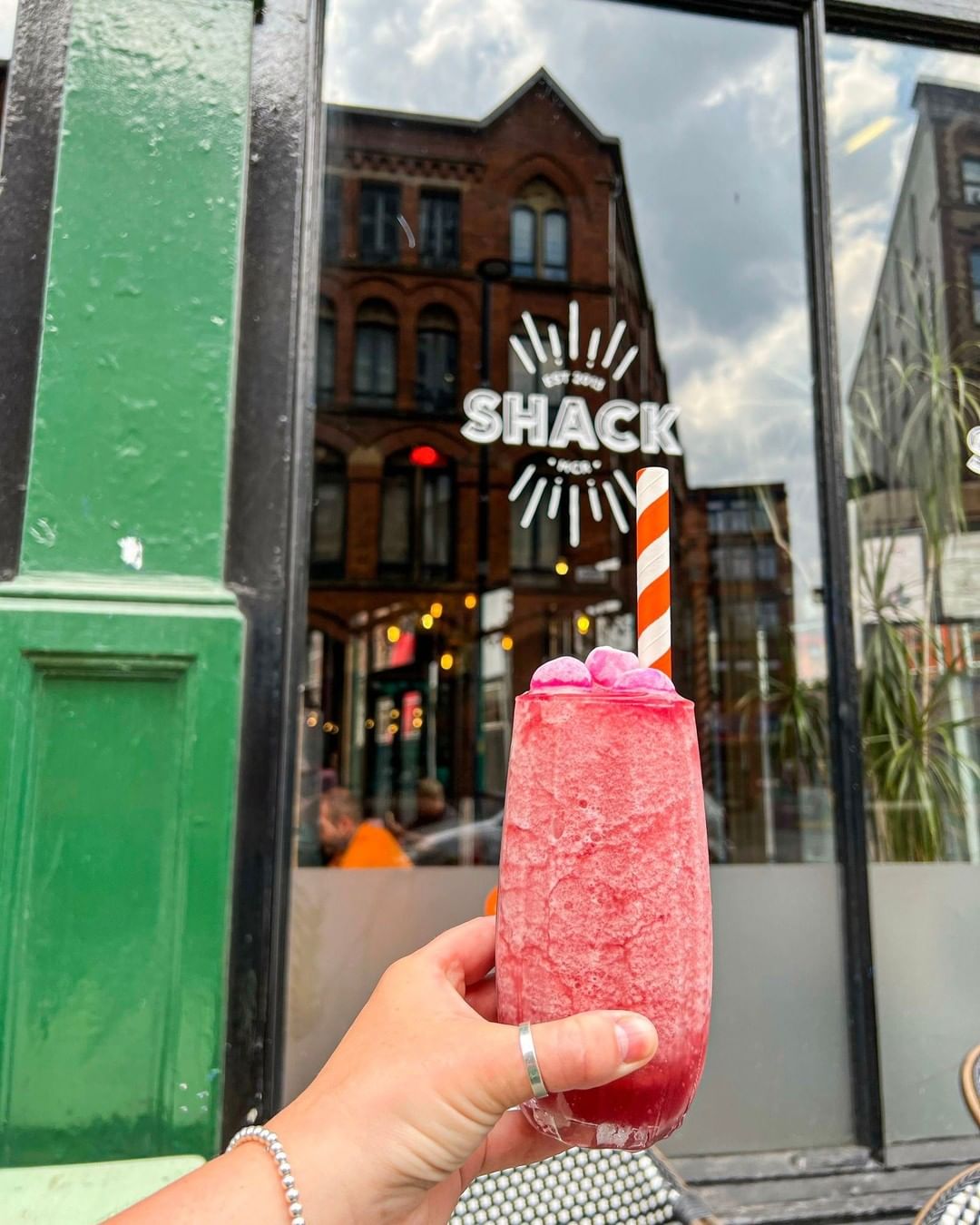 Ah Vimto, you'll always have a special place in Manchester's heart. Drunk hot, cold, and now frozen with a couple of shots of rum thrown in for good measure, there's never a bad time to enjoy this fruity cordial. First manufactured here as a health tonic in 1908, it's still giving us life all these years later.
Crazy Pedro's – Frozen boozy Twistas
Crazy Pedro's takes its frozen cocktails seriously, serving them up in five different flavours. From a frozen Twista ice lolly-flavoured cocktail to frozen Pornstar Martinis, Woo Woos, and both classic and strawberry margaritas, there's plenty of choice to keep you going. Oh, and they're all available on the bottomless brunch too.
Pico's, Mackie Mayor – Frozen margaritas
Pico's are not fair weather frozen cocktail fans – far from it. You can find them slinging out frozen margaritas with a chilli salt rim all year round both at Manchester's Mackie Mayor and at Altrincham's Market House, alongside the best nachos and tacos you will find in the city centre.
Font – Vimto daiquiri slushies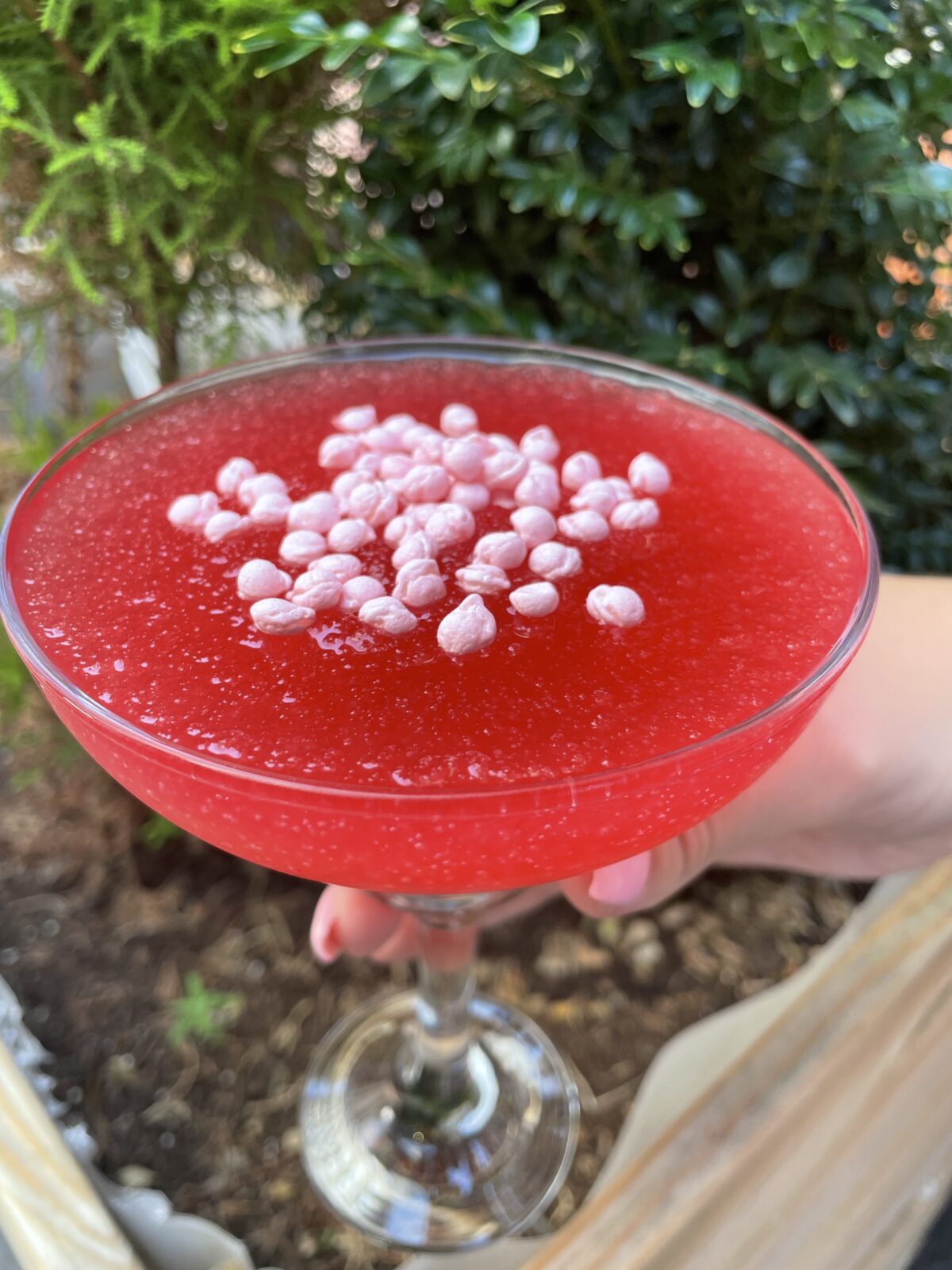 We all know that Font has the best-value cocktails in all of Manchester (yes that really is a £3 Blue Hawaiian), and they really step it up in the summer.
They have a section of the menu dedicated to boozy slushies – you can grab a frozen margarita or a frozen daiquiri, in either strawberry or Vimto flavour.
Smooch – Frozen strawberry daiquiris
Altrincham bubble tea shop Smooch hasn't been open that long, but it's already become quite the favourite with local kids. Following requests from the Trafford town's parents for an 'adult' version, they've recently launched a new boozy menu featuring frozen strawberry daiquiris and pina colada bubble teas.
Read more: Inside the Altrincham dessert bar selling cocktail-inspired boozy bubble teas
Kong's sandwich shop – Frozen margaritas
Tucked under the Mancunian Way at the Hatch street food village, you'll find Kong's latest export slinging out half-pint cups filled with frozen margaritas, alongside their cracking new sandwich menu. We think a crisp butty and a frozen marg in the Hatch garden sound just the thing.
Read more: Kong's is opening a sandwich shop at Hatch with crisp butties on the menu
Junior Jackson's – Frozen snakebite and Irish coffees
The little brother to popular Manchester dive bar Bunny's, Junior's can be found in a basement on the Northern Quarter's Oldham Street slinging out a plethora of frozen bevvies.
Frozen snakebite and frozen Irish coffees both sound incredible to us, but if you just want something fruity you can also get frozen daiquiris here in three different flavours – strawberry, pina colada and passion fruit. Oh, and you can get them all down at Bunny's too.
7Sins – Frozen cocktail sharers
Think frozen cocktails, but supersized for the whole group. Stevenson Square bar 7Sins has gone the whole hog this summer with some new frozen sharers, including the Passionbowl (essentially a giant jug of Pornstar martini) and Super Bramble (gin, lemon and blackcurrant).
The Garratt – Frozen pornstar martinis and daiquiris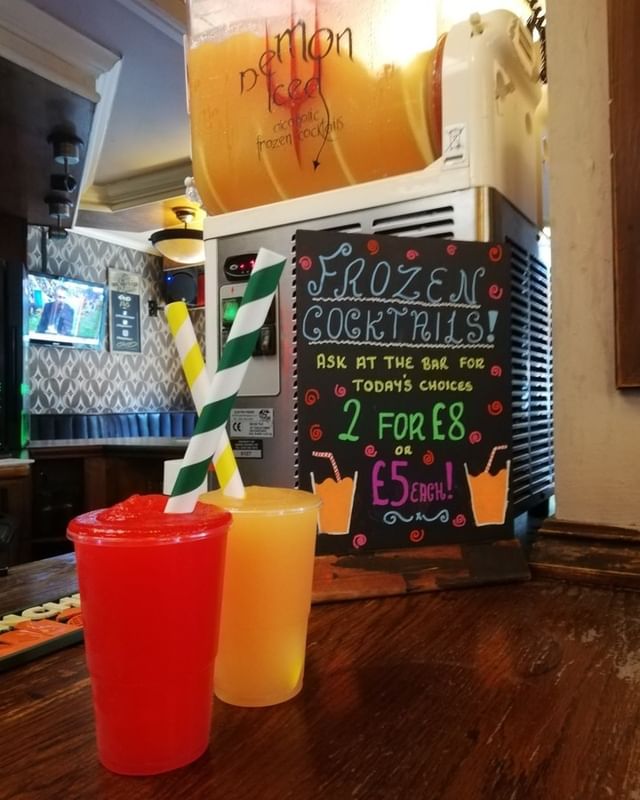 At just £5 each or two for £8, these are some of the cheapest frozen cocktails to be found in the city centre. Head down to popular Princess Street boozer The Garratt, a long-time favourite of Manchester's skaters and students alike, for a rotating selection of ice-cold drinks, game of pool and an easy-to-land spot in the sun.
Lock 91 – Frozen daiquiris
With a gorgeous little beer garden hidden away from view, Lock 91 is another place to put on your frozen cocktail list on a sunny day. The house frozen strawberry daiquiri here is made from scratch, fresh to order.
Herd NQ – Frozen pornstar martinis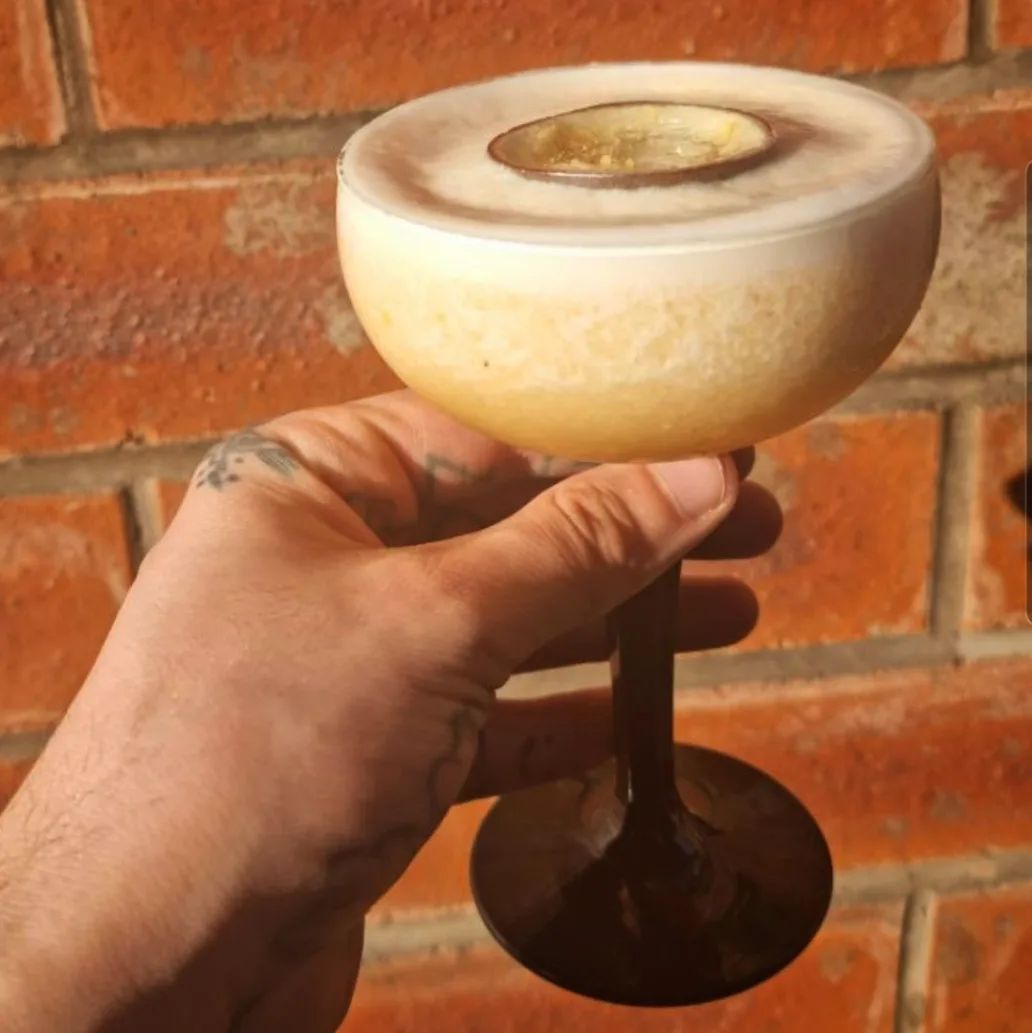 This little Northern Quarter steakhouse is delivering the goods on the frozen cocktail front, with frozen Pornstar martinis and three different boozy slushies on offer. Think a 'pineapple express' boozy smoothie with mango and spiced rum, a 'watermelon sugar' version, or a 'frozen berry blast' with added gin and apple.
Have we missed one? Let us know over on Instagram by dropping a message to @themanceats.
Feature image – Ramona