What's On
The best things to do in Greater Manchester this week | 14 – 20 February 2022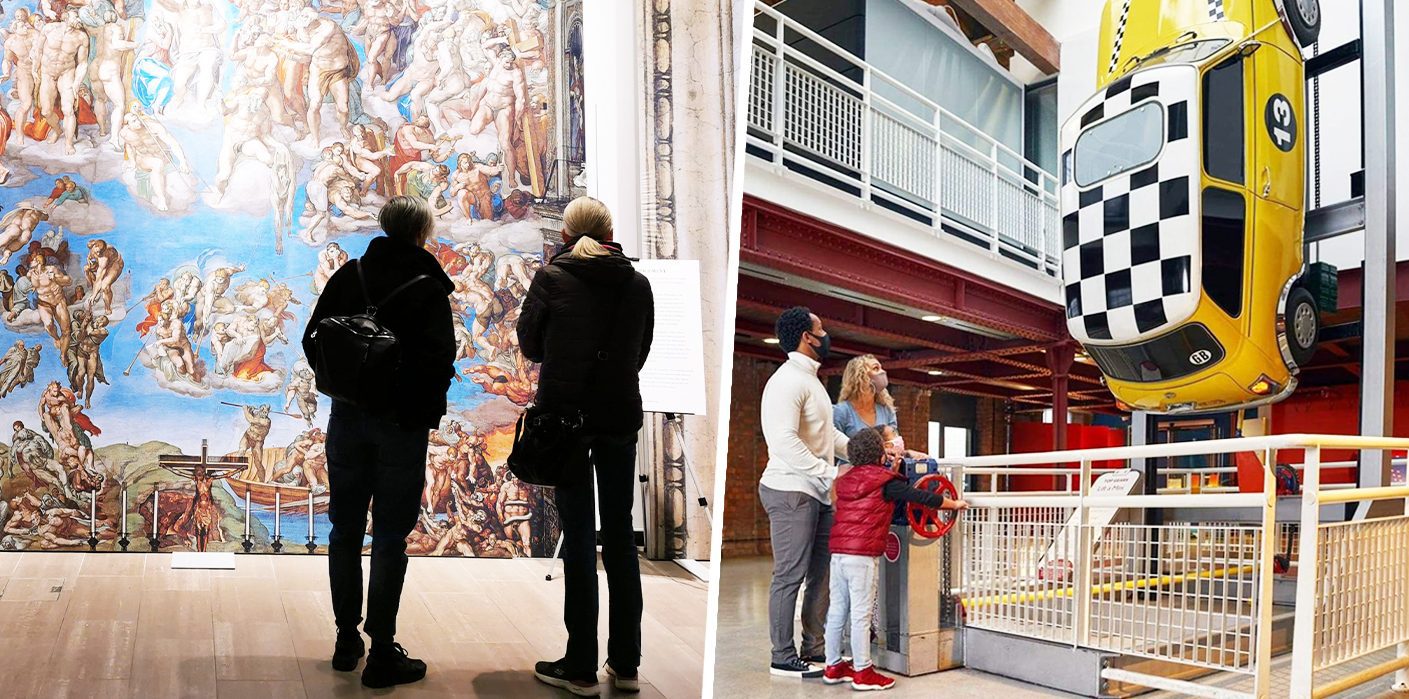 February's in full swing, and this week we're celebrating the international day of love.
Given that the vast majority of Plan B restrictions in England have now been lifted, and the first day of this new week is Valentine's Day itself, 2022 is really starting to kick into action now, and there's plenty packed into the events calendar.
So we've cherry-picked a few of the best things happening across the region this week to put together another fresh edition of our 'what's on' guide for the city of Manchester and beyond.
As always, some of the events we're going to mention here are completely free, which is for those looking to keep things on the cheaper side, while others will set you back a few pounds, and many will need to be booked in advance.
Here's our top picks.
___
Looking for some last-minute plans to celebrate Valentine's Day in Manchester city centre?
With so many great restaurants in Manchester, if you're looking to take your other half out to eat this Valentine's Day, you are quite literally spoilt for choice.
For those lost in a sea of menus and wondering where to book, we thought we'd help make things a little bit easier by recommending some of our favourite romantic restaurants and a few other popular date night spots to help get you started.
You can see our picks for romantic city centre restaurants here.
___
Urban Playground
Manchester Arndale
Monday 14 February – onwards
Did you see that a massive new attraction has opened in the heart of Manchester city centre, and it's giving visitors the chance to take on The Cube?
Spread over two floors and spanning 4,000 sq metres, Urban Playground has taken over a row of units that once housed Arcadia shops Burton, Miss Selfridge, Evans and Dorothy Perkins, and inside, there's a high-tech mini golf experience, and the first UK branch of burger restaurant The Butcher.
ITV's The Cube has also been brought to life at Urban Playground, with teams of four taking on deceptively-simple tasks inside the high-pressure confines of the familiar perspex box, with games like taking on obstacles blindfolded and collecting balls in a set time window.
Tickets for 'The Cube Live' range from £30 to £45, and you can find out more here.
___
Michelangelo's Sistine Chapel: The Exhibition
Trafford Palazzo
Monday 14 February – onwards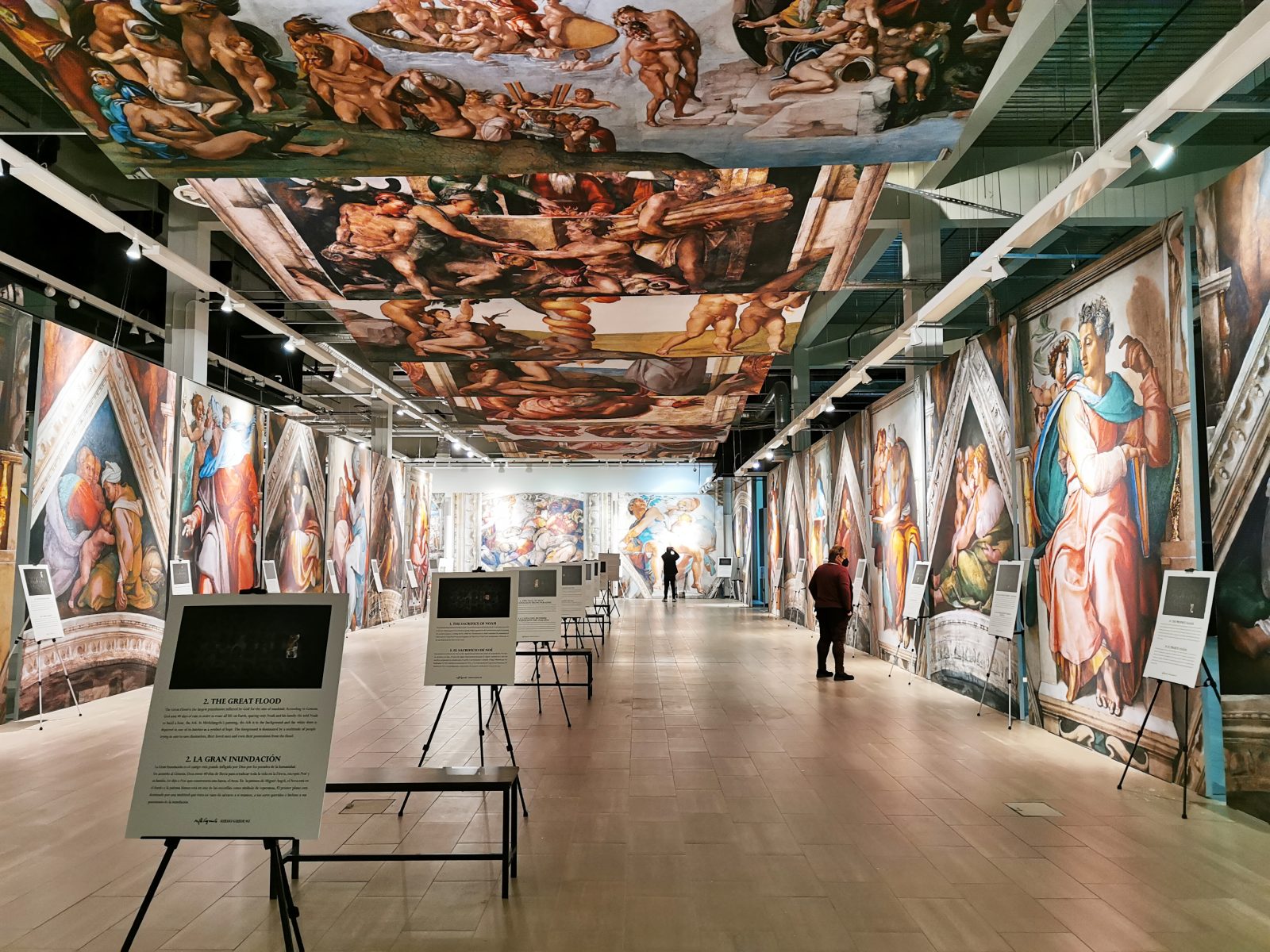 The Sistine Chapel is home to arguably the most awe-inspiring work of art on the planet – and now it's been recreated here in Greater Manchester.
Previously, people would have to travel to Vatican City to see the collection of intricate paintings that cover the ceiling of the Sistine Chapel, but now the frescoes have been recreated as huge prints covering walls and ceilings at a new immersive exhibition that's taken over Trafford Palazzo (formerly Barton Square), giving visitors a chance to see them on the same scale as Michelangelo.
Running between Friday 11 February and Sunday 27 March, it gives a life-size perspective of this remarkable feat of artistry.
You can find out more and grab tickets here.
___
Valentine's Day Drive-In Cinema
Cheshire Oaks
Monday 14 February
The popular drive-in cinema at Cheshire Oaks is screening some classic romantic films to celebrate Valentine's Day.
While the Ellesmere Port-based shopping village – which is the largest Designer Outlet in the UK, and is home to over 400,000 square feet of retail space, with more than 150 boutiques, restaurants, and cafés to choose from – is more often the place you'd head on down to if you're in need of a bit of retail therapy, on the international day of love as the sun goes down, overs can park up to watch most well-loved romantic films too while you're at it – Dirty Dancing.
Tickets for the 'Valentine's Drive-In Cinema' are £20 per car, and the car park opens from 5pm.
All proceeds from ticket sales will go to Cheshire Oaks' Charity of the Year for 2022, and you can find out more and grab tickets here.
___
Van Gogh Alive
MediaCityUK
Monday 14 – Sunday 27 February
Over 100,000 people have been to visit the Van Gogh Alive experience since it arrived at MediaCity UK a couple of months back.
And it's now extended its Salford stay right through until 27 February.
Van Gogh Alive takes people on a trip through the periods of Van Gogh's life that defined him as an artist and showcases 3,000 images, including some of his most iconic works like Starry Night and Sunflowers, and lesser-known paintings inspired by his love of Japanese woodprints. The exhibition is home to a life-sized walk-in representation of Van Gogh's 'Bedroom in Arles' painting, a 'Sunflower selfie room' – a 360° mirrored space complete with hundreds of sunflowers, and so much more
Tickets are priced at £23.50 for adults and £16.50 for children, with concessions and school group discounts available. Visitors to the exhibition will have the opportunity to make a donation to The Christie charity either when purchasing tickets, or while at the exhibition.
You can find out more here.
___
Half Term at the Science and Industry Museum
Manchester City Centre
Monday 14 – Sunday 27 February
From taking a journey around the human body, to discovering the birth of computing, and more, there's so much happening Science and Industry Museum this February half term, so if you're looking for some science-filled fun and discovery when the schools are out in Greater Manchester, then one of the city's most-loved museums is giving you the chance to explore a whole host existing exhibitions and take part in some exiting experiments.
Cancer Revolution: Science, innovation and hope and A Quiet Afternoon in the Cloud Cuckoo Valley are two of the most-popular exhibitions currently on at the museum, and there's plenty of other shows, including the Revolution Manchester Show, to catch too.
You can find out more about what's on at the Science and Industry Museum, and grab your tickets here.
___
Six Nations at Escape to Freight Island
Depot Mayfield
Monday 14 February – onwards
The 2022 Six Nations Championship kicked-off last week, and Manchester's ever-popular food, drink, and events hub, Escape to Freight Island, is hosting the biggest fanzone in the UK outside of London to present all of the games throughout the tournament, in partnership with event sponsors Guinness.
A dedicated space within the much-loved Depot Mayfield venue has been transformed for rugby-lovers to stay and watch the games.
Street food will come courtesy of residents Ace Dogs, and another trader soon-to-be-announced.
You can find out more and book tickets here.
___
Manchester Open Exhibition 2022
HOME Manchester
Monday 7 February – 27 March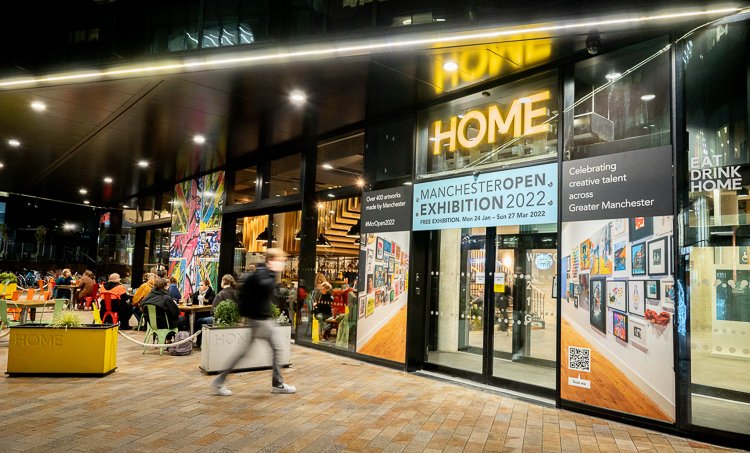 The Manchester Open is one of the most successful exhibition in HOME's history.
The first region-wide exhibition of its type to welcome entries from people of any background and level of experience – including established professionals, new and emerging talent, enthusiastic amateurs and first-time artists – HOME's Gallery walls have been filled with work from 400+ Greater Manchester residents, which have been selected by a panel consisting of art experts and community representatives.
With an amazing 2,271 artwork entries, the judging panel have said they were impressed by the range, quality, differing artistic styles, and inspirational work being created across Greater Manchester.
You can find more information here.
___
The Wizarding Adventure
East Lancashire Railway
Wednesday 16 February
One of the standout experiences on the 2022 East Lancashire Railway (ELR) events lineup has to be the chance to go on a 'wizarding adventure' and ride a Harry Potter-themed train through Greater Manchester.
Aspiring witches and wizards can gather at the ELR for a day of sharing spells and magic-themed fun.
This interactive adventure will see visitors, both young and old, enjoy a range of performances from colourful characters and magical creatures – provided by performance company Funcast – all before boarding the 'Wizard Express' for a two-hour round trip journey through the Irwell Valley of wonders.
You can find out more and grab tickets here.
___
Manchester Cheese Crawl
Manchester City Centre
Friday 18 February – onwards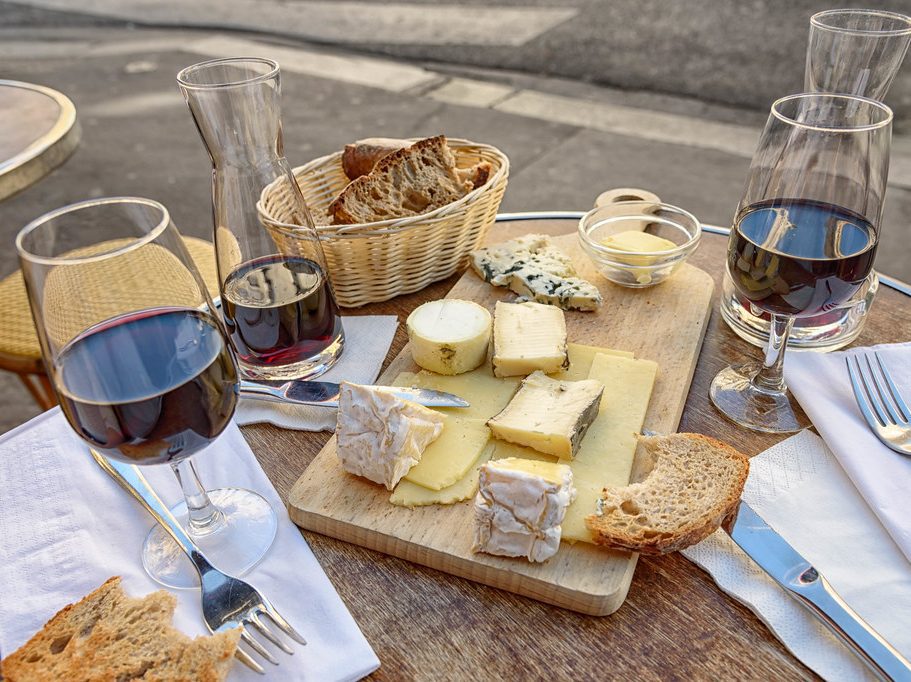 In what is undeniably the stuff of dreams for cheese lovers, you can now take part in a cheese and wine crawl around Manchester city centre.
Manchester is city that's packed with culture.
But if you don't fancy seeing the sights through one of the more typical tours, The Manchester Cheese Crawl will take you around some of the cheesiest spots the city has to offer for two hours of non-stop cheese-related fun – including everything from blue cheese tasting, to cheese quizzes, competitions, and more.
Tickets cost just £25 each, and include cheese samples, optional bread and crackers, and some red wine to complement.
You can find out more and grab tickets here.
___
GRUB Food Fair and Plant Powered Sundays
Cheetham Hill
Friday 18 – Sunday 20 February
Two of the most popular foodie favourite events are back at Manchester's largest street food fair GRUB – which is currently based at the Red Bank Project just outside of the city centre in Cheetham Hill.
The GRUB Food Fair this week will see the likes of El Contador, Igloo Pizza Kitchen, Sri Lankan Experience, and Munchie Mummy's serve a wide range of mouthwatering delights for you to try, while on Sunday, whether you're plant based or just curious, there'll be big handful of the finest vegan food traders there for Plant Powered Sundays to show you what it's all about.
Both events are free to attend, and you can find more information here.
___
Crafty Families at The Lowry
Salford Quays
Saturday 19 February
Crafty Families is an exciting and engaging art class for families and under 11's with a different theme each week, meaning you'll leave the session having created your own piece of art.
This week, you can join artist Charlotte Dearman to create your own block print inspired by the theatre's newest production, The Smartest Giant in Town, and during this session, Charlotte will teach you and your children to design their own foam tile and create a print from it.
You can find out more and book your place here.
___
Featured Image – The Manc Group | Science and Industry Museum